The Hundreds Summer 2014 collection's got four packs to the punch: "Case," "Focus," "Giraffe," and "Marble." All of these are available now in our Online Shop.
"CASE"
In Bobby's "7 Things You Didn't Know About Our Summer 2014 Collection" post, he mentioned that this all-over floral pattern was initially only designed for a snap-back. But the response was so positive that we expanded the "Case" pattern to a bucket hat, pocket T-shirt, and woven button-up, which you can see below. Channel your inner nature-man in all floral everything.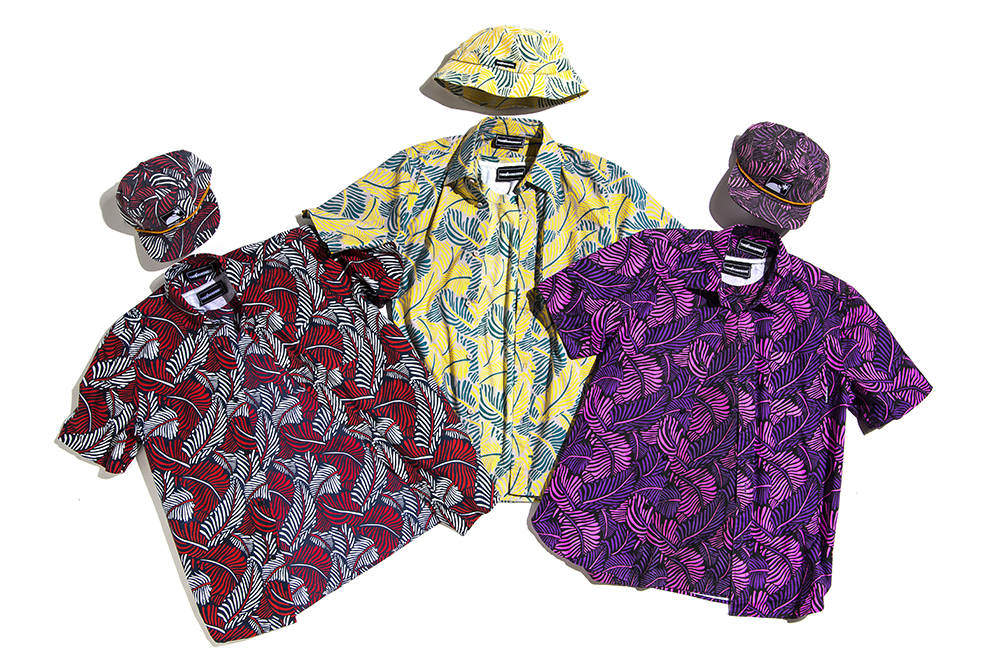 "FOCUS"
Look closer. This Summer collection's "Focus" pattern is a nod to lenticular art of the '90s. The pattern comes in a button-up poplin shirt, bucket hat, Johnson low and mid, board shorts, and a selection of T-shirts. We actually tried really hard to achieve the lenticular effect here, but it apparently only works on glossy surfaces.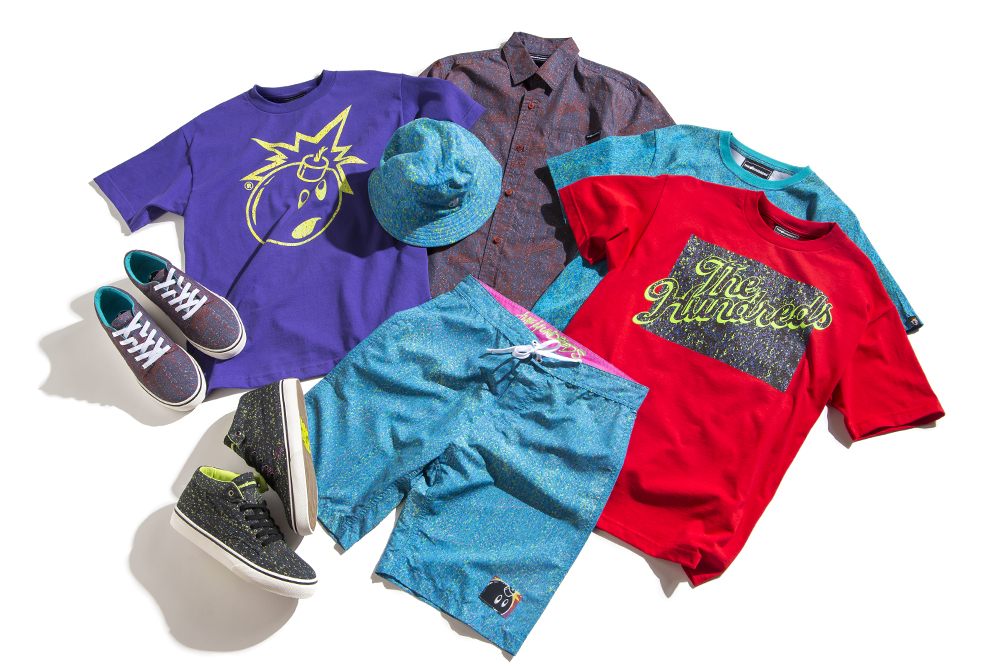 "GIRAFFE"
When it comes to animal print, of course we chose a more often-overlooked species – the giraffe. You know, the one with its head in the clouds and feet on the ground? The semi-abstract, almost camo-like print is used in this collection on a "Slant" logo T-shirt and pullover (International exclusive), a pocket T-shirt, 5-panel cap, and Valenzuela high and low. Don't break ya neck.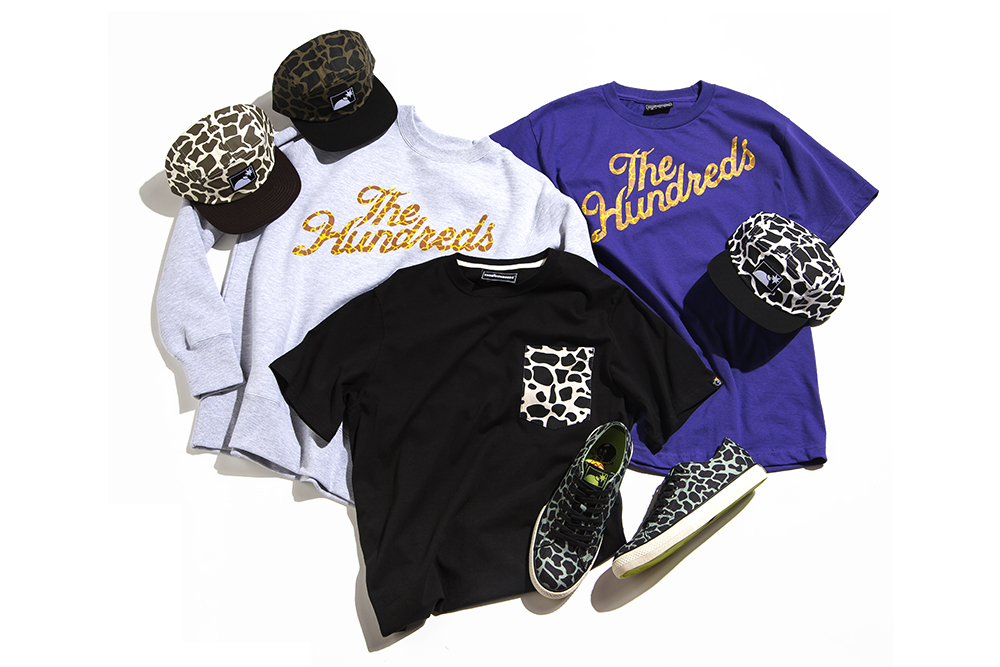 "MARBLE"
Lastly, the "Marble" print draws inspiration from our earthy friends, featuring horizontal stripes and a marbled all-over print, complete with a '90s-stylized type treatment. Available on an assortment of board shorts, 5-panel caps, and T-shirts.