Becoming a successful artist can boil down to your individuality sometimes. Skill takes up a good percentage of someone's talents but really it's your substance that may hold you in a different bracket from the rest. Nychos's anatomy deconstruction is as complex as it is bogus to the human eye. It's literally nothing I have ever seen before. He creates an organic form and almost brutally tears it apart with all the organs and skeletal structures intact as though to mimic an anatomy chart in science class. It's a combination of inner beauty as well as serial violence. Just signs of a true original… or a complete mad man.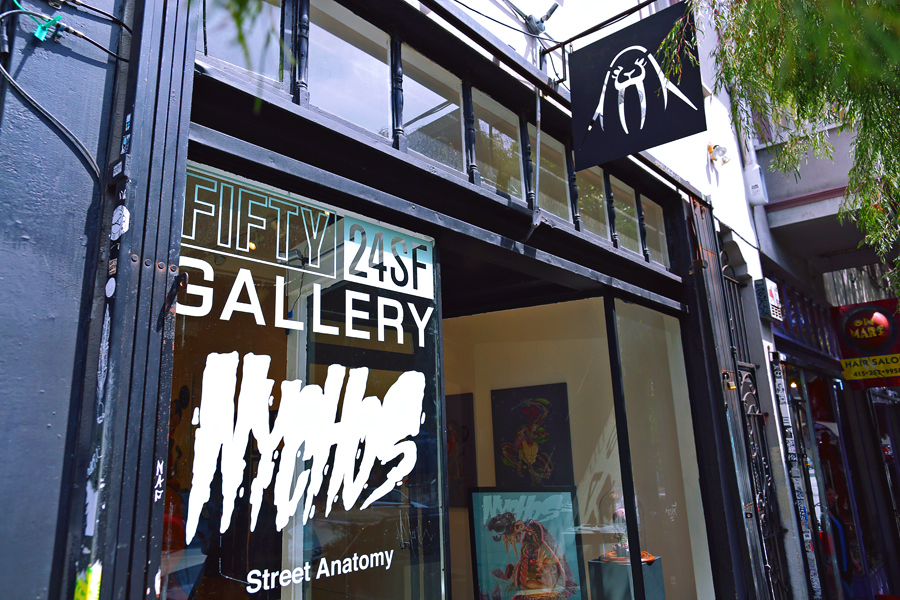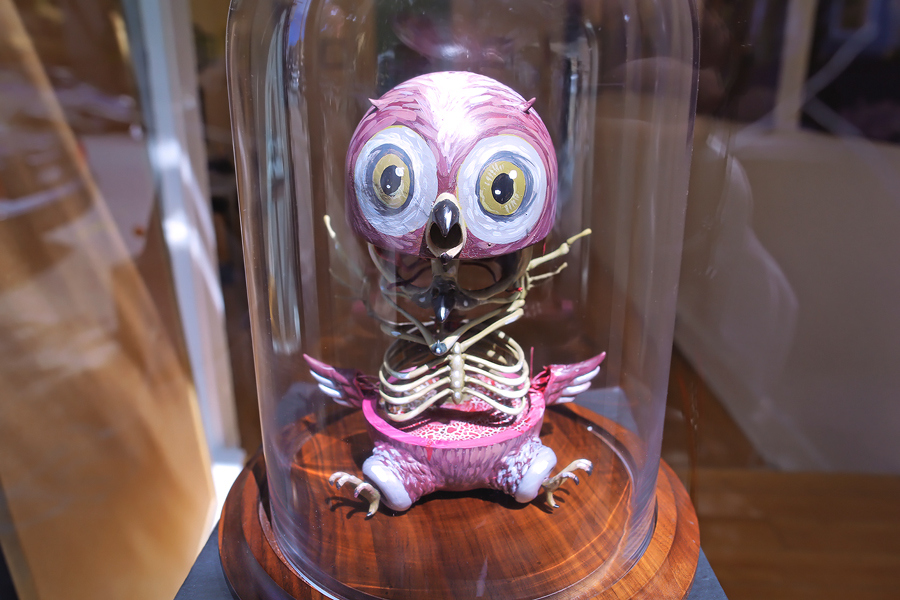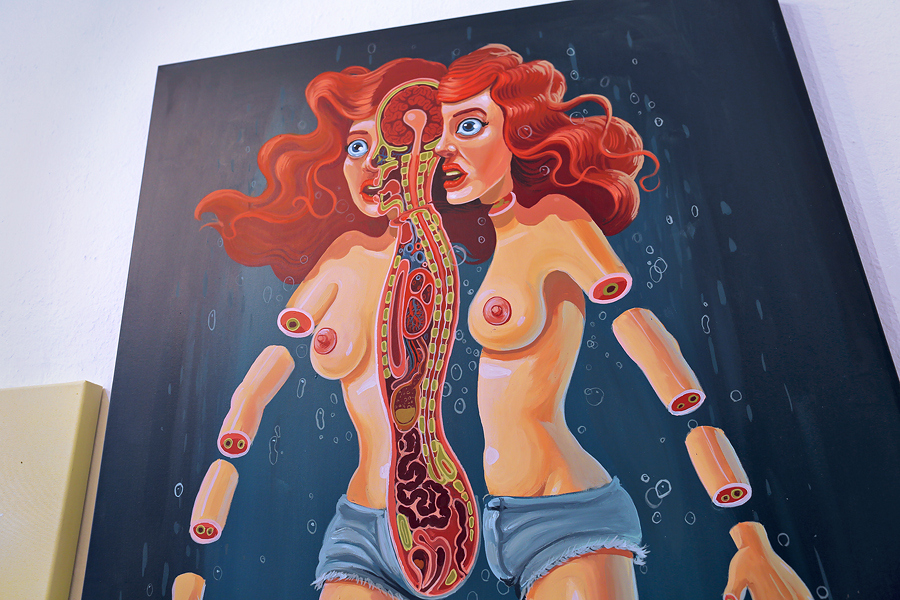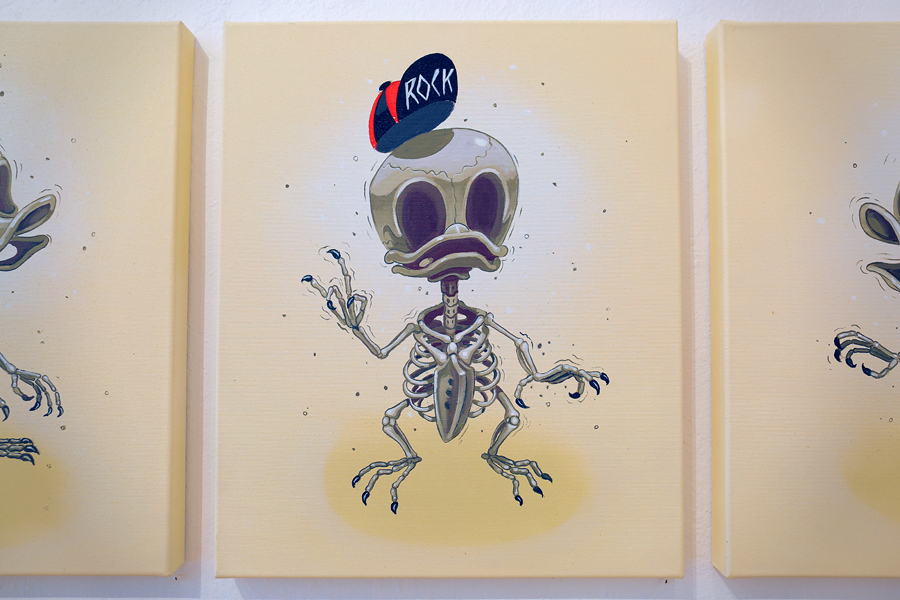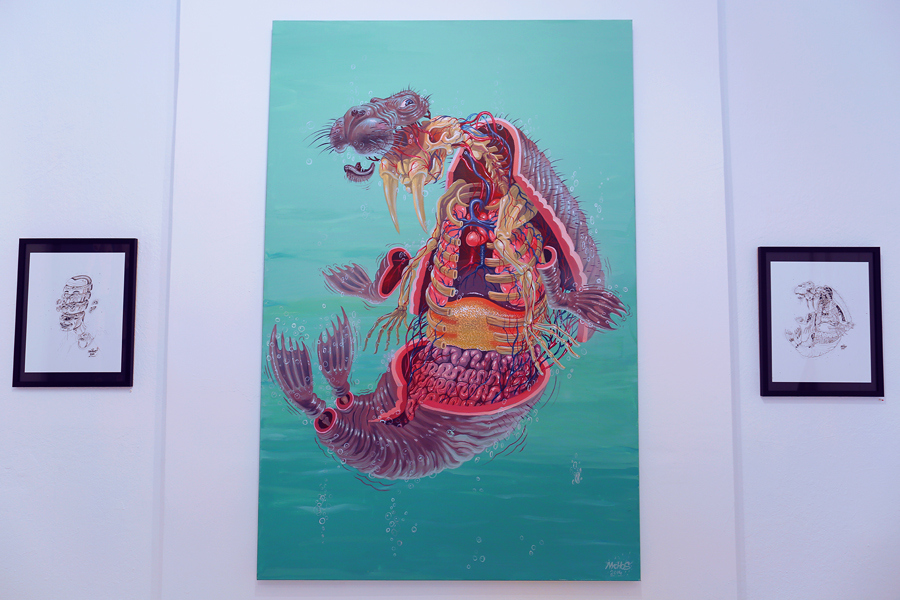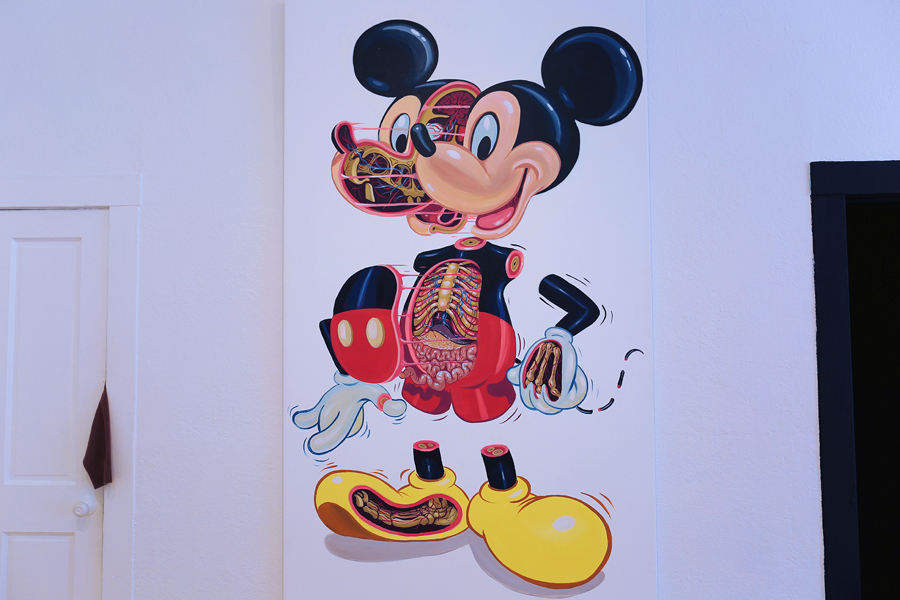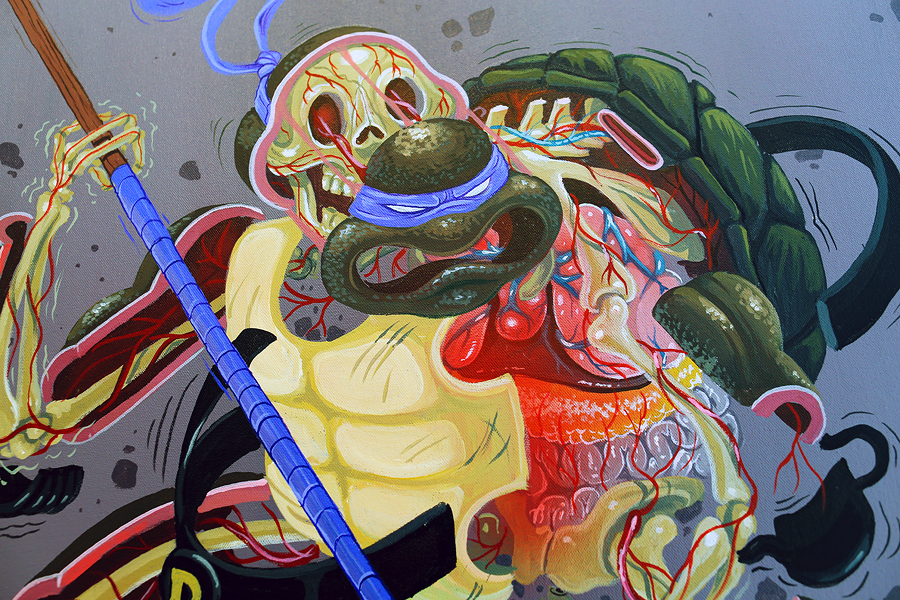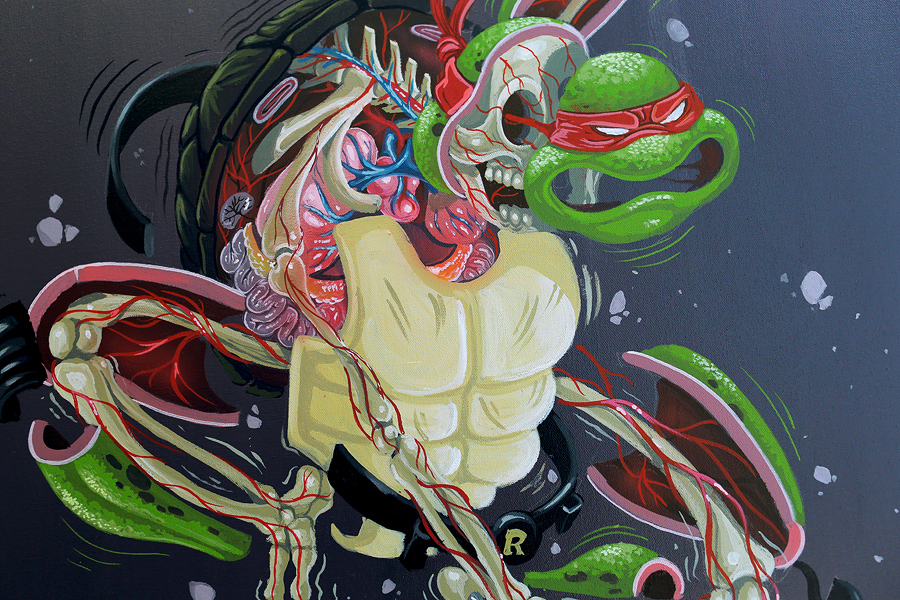 His murals are where he gets to show what he's really capable of. For lack of better words, he just kicks more ass when he's not confined to a small surface area. During his visit in San Francisco for his show at Upper Playground, he added three more murals and one being the largest he's ever done located in Oakland (not pictured below).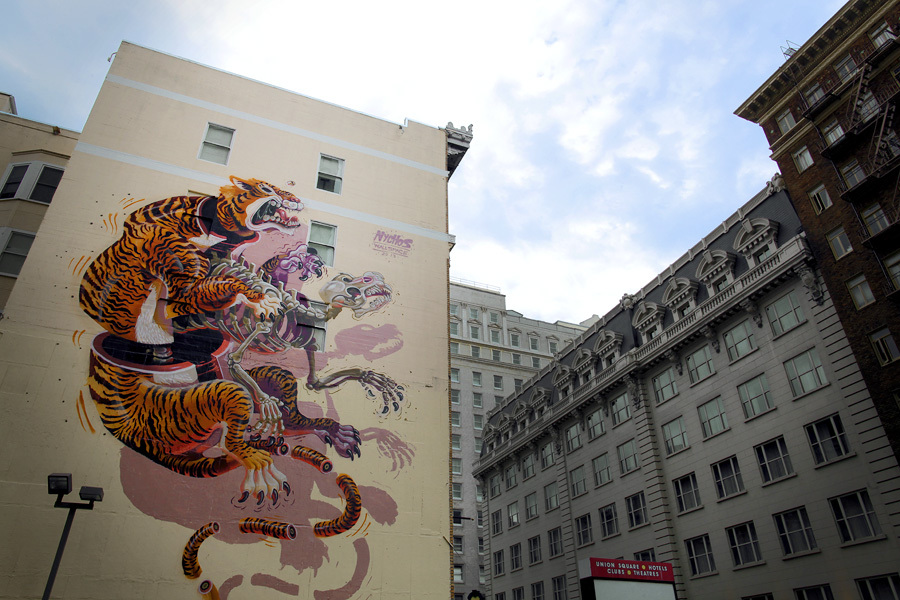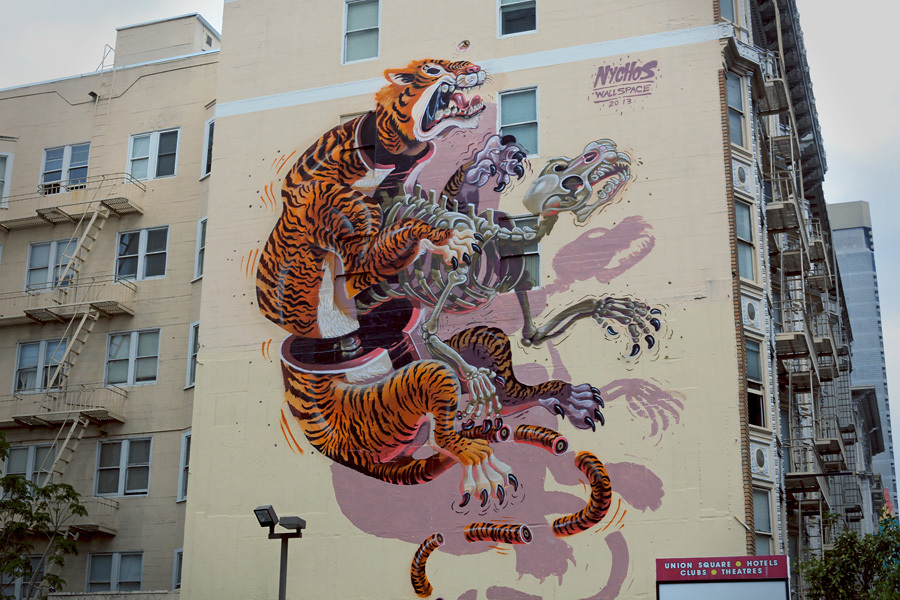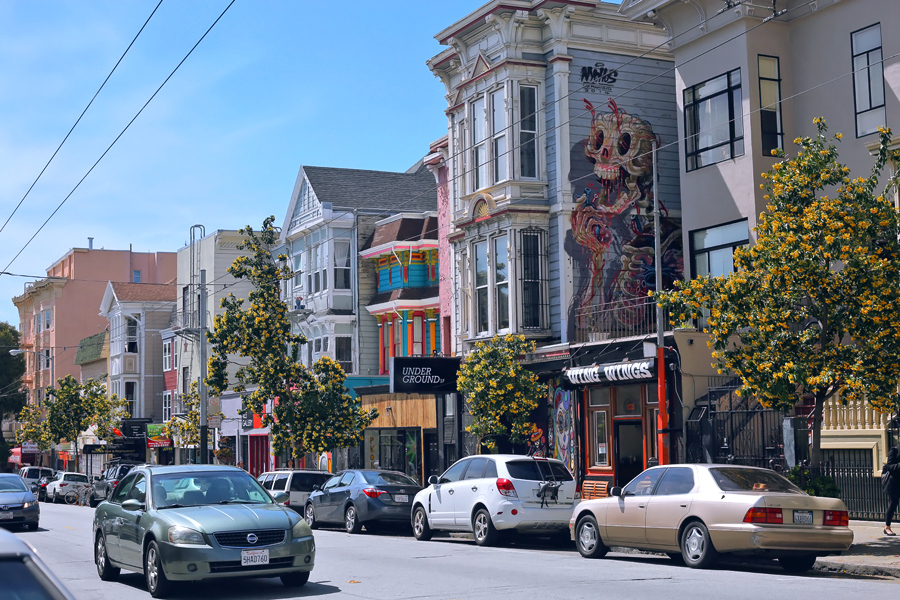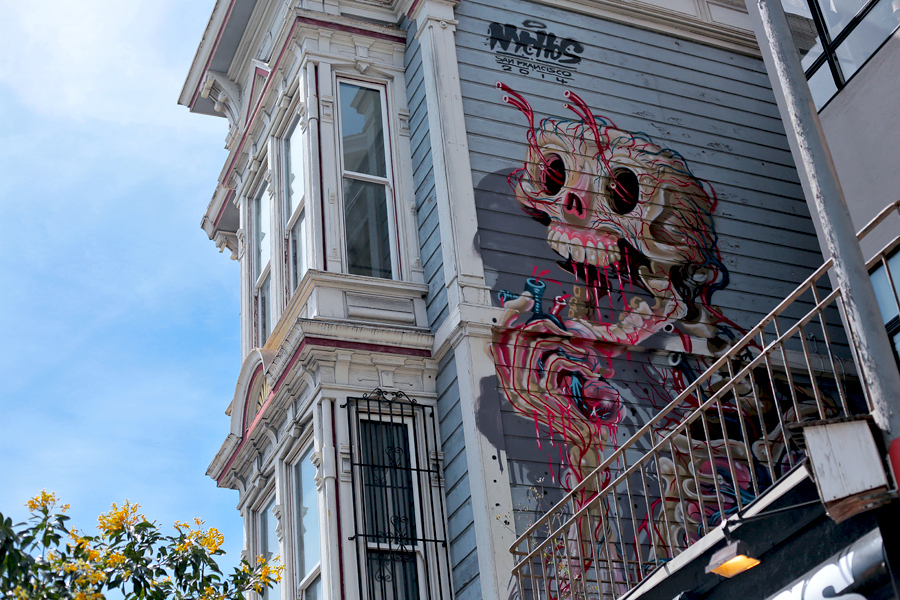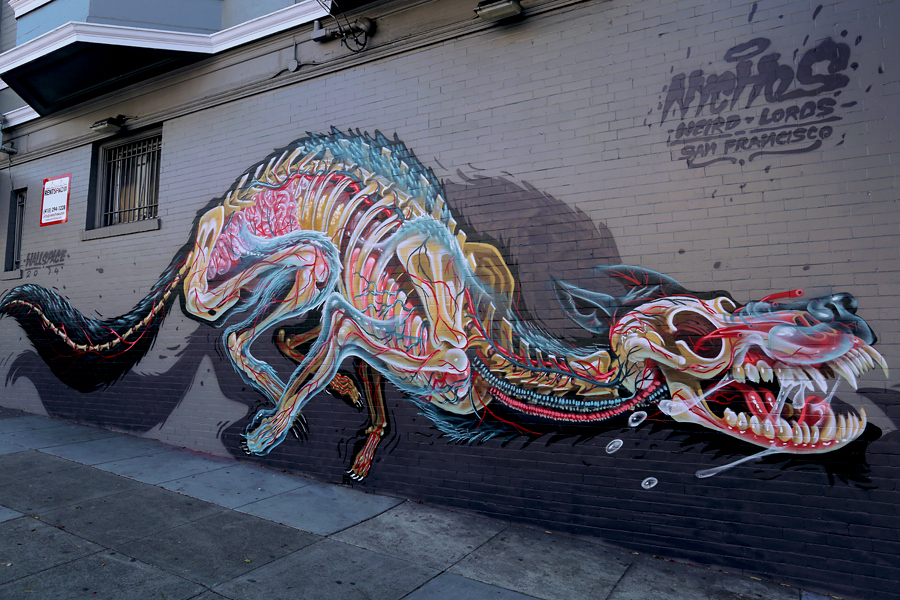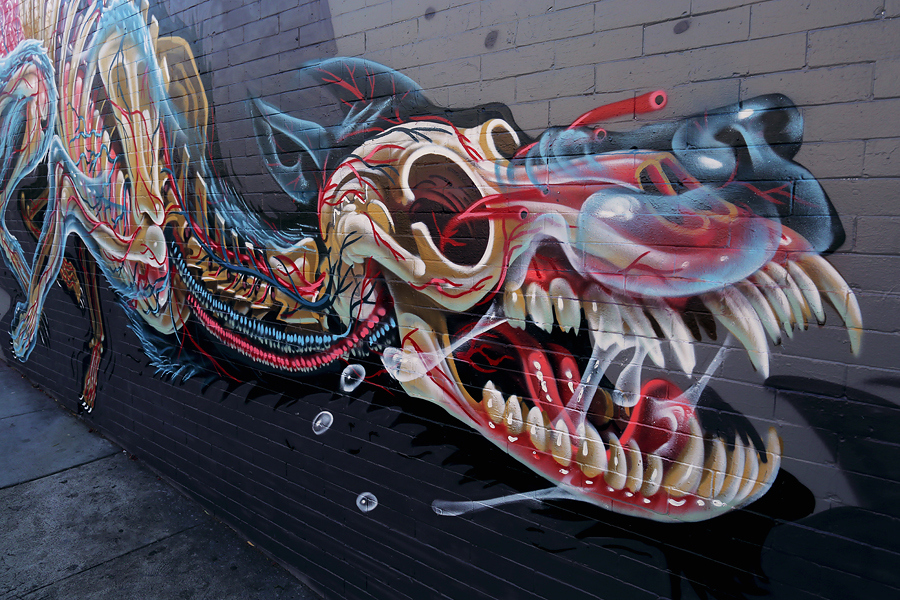 And during my visit to Nychos's show, I got to meet another SF great (Jeremy Fish) and got his new book signed. It's a collective of all his past works for the last 5 years from shows spanning all across the globe. A great addition to anyone's art library.