Music is transcendent when it relates to its surroundings—when there's a visceral and spatial tie to the environment it was created in. It extracts a moment, then repurposes it into something that sweetly stings decades later. The Ramones making both intimidating and infectious pop music in Queens, just a train ride from Rockaway's beach culture to the machinations of Def Jam's early, sparse dorm room production and straight forward vocal bravado. Pick a great in a genre and you can immediately feel what shaped their sound and aesthetic.
Formed in 1993 in Long Island, New York, Glassjaw is a band that could only come from the city suburbs at a time when hardcore was stretching its muscles into different genres. Oddly enough, much of that influence came from the Bad Brains, where they once again took a hammer to the template. In the first few seconds of "Soul Craft," from 1989's Quickness, Bad Brains etched out a groove stronger than anything in their canon. While they had experimented with slower tempos, specifically on "Re-Ignition" from I Against I (1986) echoed in the breakdown in Gorilla Biscuits' "Start Today," Mackie Jayson's uncredited drumming adds an NYC breakbeat swagger to the band's omnipresent confidence. This was the seed: Create a heaviness and dynamic, without contrasting the tempos.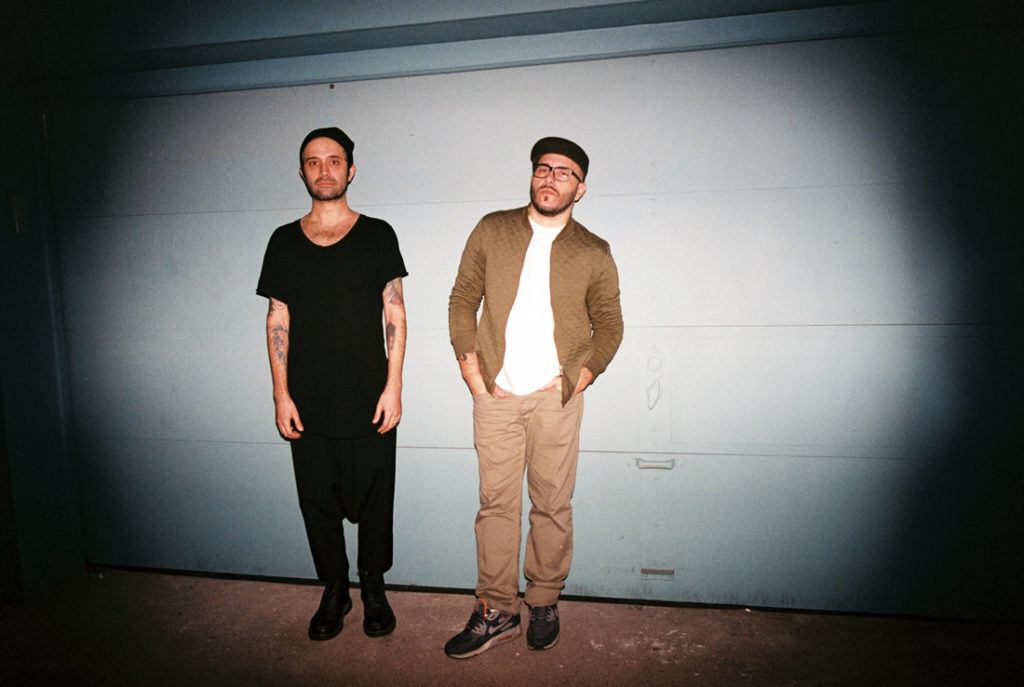 "The Bad Brains might as well have been the New York Dolls or The Cars—they were so intangible," says Glassjaw vocalist Daryl Palumbo. "The bands around the corner, like Silent Majority or Mind Over Matter were pro, but they sounded like things we could play and emulate. It spoke to a suburban young guy. We wouldn't have the melodic elements if we weren't from Long Island. It speaks to your creative bones."
"Quickness was one of those pivotal records that really changed things," co-founder Justin Beck replies. "When we were young listening to Anthrax and S.O.D., it was more about being extreme and harsh, but then you discover hardcore, which leads to Quickness. It's right up the middle—the illest crossover record, played at full-tilt with the sickest grooves. Even though the Bad Brains might have been 12 miles away from us, you didn't know them, you didn't know that dude's younger sister. [Local hardcore bands] were people [who] possibly worked at the local Subway—you worked with them in the stockroom at the Wizard. That tangibility made it more attainable. It also made it feel like a working-class goal—work your 9-to-5, then crush it on the weekends."
Crunchy, compressed, yet organic and sparse, the Bad Brains proved that they could swing, thus inspiring many of the New York-based bands that pioneered the sound dubbed post-hardcore. In fact, in the case of bands such as Burn, who themselves eschew the title, and Quicksand, it was this sound was directly informed by a mashup of culture, sound, and background—NYC natives raised on eclectic sounds, mashed against anglophiles, informed by their parent's record collections, AM radios, and heavy metal. Glassjaw are the direct descendants, albeit just a few years after the genre was created and tagged. The identifier has always been that universal groove—Burn's "Drown" and Last Great Sea, Into Another's "I'll Be Damned," and Quicksand's "Omission" being the prime examples of doing more with less.
"We wouldn't have the melodic elements if we weren't from Long Island. It speaks to your creative bones."
"That's our era," Palumbo explains. "Our age is defined by that groove. Moondog had it, but that's almost the garage version of groovy, by 1993/'94 it was heavy. If you were going to do fast stuff, it had to sound like Burn, which was more deconstructionist hardcore—almost psychedelic. I loved Youth of Today, but them being of a generation before me, it sounded like oldies—it was of a different moment."
"I wrote a 10th grade paper about aspirations in life, it literally says, 'I know what I want to do in life,' and I shit you not, I used the phrase 'We commanded a crowd,'" Beck says about a particular turning point for the band. "It was a show at the P.W.A.C. in Long Island with Hatebreed in 1996. All our friends came out and went buckwild. It was insane to see our band get the reaction that touring bands got. We thought that was only reserved for the older bands that had more history and more equity."
Both Quicksand and Burn are particularly relevant reference points for Glassjaw, as both bands not only have an affinity for the rainy sounds of 1990s Creation Records, '80s/'90s New York hip-hop, steeped in hardcore punk, but each act has released new albums in 2017, following significant hiatuses. So, do bands reach back into a time where genre lines were blurred, any alt band could be the next Nirvana, with one foot in the whip crack of NYHC and the groove of grunge? You don't. Like Quicksand, Glassjaw's new album—their third in total and first in 15 years—Material Control (Century Media) is a exercise in who the band is in 2017: present, conscious, and aware.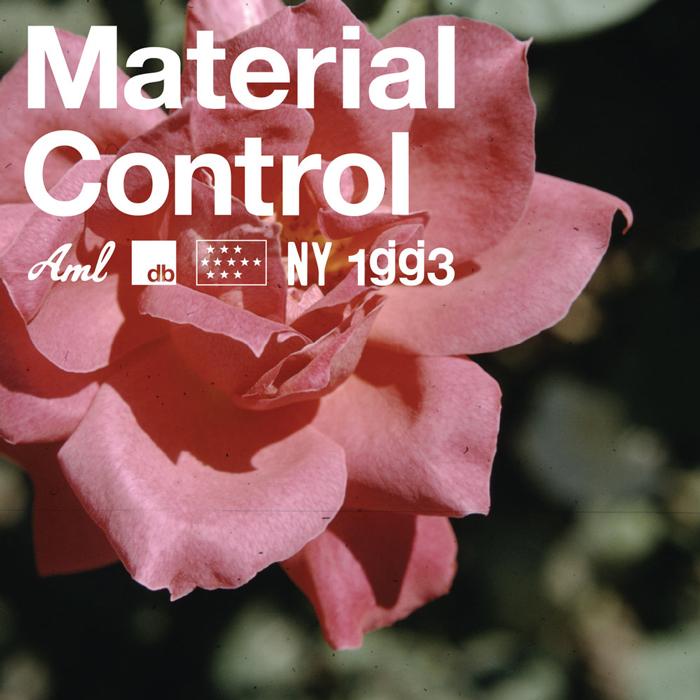 Both Palumbo and Beck caution that the new record isn't an attempt to channel the past, but rather refining and redefining their sound. By that measure, they're both aware of the band fitting into a genre, but that construct fuels the creativity. Rather than spending months in Hollywood or Chinatown, NYC, as they had the in the past, the duo circled back to Long Island, writing, recording, and mixing the majority of the material there. The result retains Glassjaw's DNA, but infuses a modernity that's both vital and, at times, bleak.
"Where most bands will copy another band, we try to copy Volkswagen."
This record is tons of post-hardcore," Palumbo explains. "But it's also inspired by Amphetamine Reptile and specific visuals. It's post-apocalyptic—junkyard robbing guys playing this crazy music on pots and pans and anvils. It's Mad Max, big end of the world heaviness. It's fatalist, bad outlook, imagery that influenced the album."
"Where most bands will copy another band, we try to copy Volkswagen," adds Beck, who is also influential in creating the bands' visual identity, along with Palumbo. "We try to extract inspiration from the dashboard. Whether it's George Nelson the architect, or Stevie Wonder's brains in 1976. It's almost like cooking—a reduction. If there's a thousand ingredients in a stew, we're going to reduce it so much, get it so dense, that you get one little apostrophe or comma that we mind fucked for months."
As we discuss everything from the overlooked mid-century modern landmarks of Long Island and Peter Saville's design work to the subtle songwriting tricks of Elvis Costello, it becomes apparent that beyond the band, the duo's strongest bond is their shared interest in aesthetics and execution. It goes beyond record sleeves, T-shirt design, or sonic structures, but how the band is presented in a live context. There's a divine respect and admiration they emanate when talking about their influences, that doesn't discern between high and low culture. Instead, it's an awareness that anything you glean can not only influence you, but help you create your own cultural imprint.
"When you're impactful, you're aware of it," Palumbo says. "It's not an accident—it's attention to details."
***