With the astounding success of 2015's Straight Outta Compton and the upcoming Tupac biopic All Eyez on Me, you'd have to assume Hollywood is frantically scrambling for what to do next. Final box office totals for the film's opening weekend topped $60 million, ranking as the fifth largest August opening in history and more than doubling its $29 million budget. In the end, this film will most likely be more profitable than both Ant-Man and Mission Impossible: Rogue Nation, forcing studios to delve deep into hip-hop, now that it's proven to be cinema gold. Like how Blair Witch Project once made a ton of dough, so now we have to see found footage horror movies for the rest of our lives. With this in mind, I have compiled a list of rappers and rap groups that are prime for theatrical treatment, ready for their close-up, and most likely next in line to be portrayed on the big screen. With a history of almost 30 years, rap music has a plethora of interesting personalities, beyond just Dr. Dre, Eazy-E, Ice Cube, and the other 2. Thankfully, it may finally be time for the mainstream to find that out.
DOOM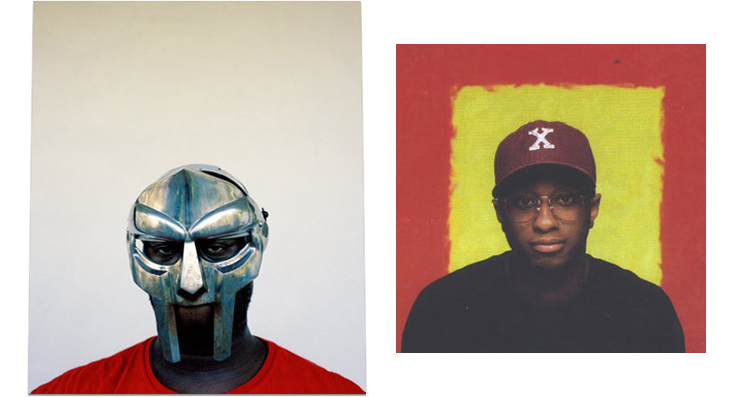 Left: DOOM; Right: Zev Love X
I questioned to even include DOOM on this list purely because I hope to be the person to make this film one day. I first heard Daniel Dumile rap as one-third of the group KMD under the name Zev Love X. He rapped alongside his younger brother, DJ Subroc, most notably on 3rd Bass's classic song, "The Gas Face," a track he performed with a smile on The Arsenio Hall Show. All was looking great for the group, who released their first album, Mr. Hood, in 1991 to critical acclaim. As they prepped their follow-up, Black Bastards, Subroc was struck by a car and killed while trying to cross the Long Island Expressway. After his brother's death, Dumile disappeared completely from the scene, reportedly living on the streets and sleeping in subway trains. During his time missing in action, the last KMD album (now bootlegged) developed a cult following, so when he eventually returned to avenge "against the industry that so badly deformed him," fans were ready, even if he wasn't.
Almost 4 years later, and without warning, Dumile popped up at New York open mics, now rhyming with a stocking over his head using the moniker MF DOOM, a nod to his new, angry alter ego. When he adopted an actual mask, in the vein of something you'd see in a Marvel comic book, the transformation was complete. No longer able to face the audience and community that he once attempted to tackle alongside his best friend and brother, Dumile finally found a way to return to the art form he once loved. He's since created some of the most classic hip-hop music of the past 20 years, like Operation: Doomsday, Mm...Food, and Madvillainy, but mystery has continued to follow Dumile. He's weaved in and out of different personas (King Geedorah, Viktor Vaughn, etc.) and in 2010 found himself blocked from returning to the United States after a European tour, forcing an anticipated collaborative album with Ghostface Killa to get pushed more than girls outside nightclubs in WorldStar videos. And allegedly, many of his performances in the past few years have actually been stand-ins, wearing his mask and pretending to be him, since he still faces the same demons from his brother's death. Quite the story of both adversity and depression, the life of DOOM has been a roller coaster and would make quite the film.
OL' DIRTY BASTARD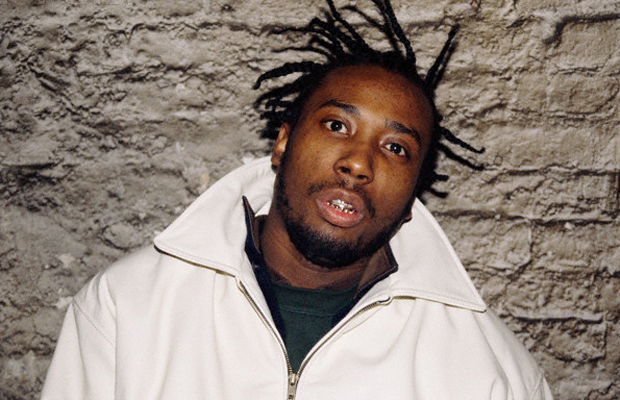 There will never be another Russell Tyrone Jones and, honestly, no one should even try. A member of arguably the most important rap group of all-time, Wu-Tang Clan (a group he was invited to join by his cousins, RZA and GZA), ODB wasn't the group's best rapper (at all), but his contributions to their classic songs and albums were immeasurable. He was outlandish and wildly unpredictable, sometimes rapping for 100 bars straight and other times singing falsetto like a homeless man doing a Marvin Gaye impression. His 1995 solo album, Return to the 36 Chambers: The Dirty Version, is a certified classic, as was his MTV News segment where he took cameras to pick up a welfare check, despite having a top 10 album. Since he hadn't filled out taxes in years, his success was never documented, a practice since changed since the airing of his special.
Despite being a reckless and self-admitted drug addict, ODB also witnessed a car accident and helped lift a car to save a 4-year-old from death, then later visited the young lady under a fake name, because that's what super heroes do. He was the first rapper to hi-jack an acceptance speech (hi, Kanye), had 13 illegitimate children, had a song with Mariah Carey, and almost lit himself on fire at the MTV Video Music Awards on accident. He was arrested for assault, shoplifting, robbery, drug possession, failure to pay child support, was shot twice during a home invasion, and he pissed on stage during a performance at L.A.'s Key Club. He would soon thereafter die of an accidental drug overdose of cocaine and Tramadol. He did all of this with a top 10 Neptunes song. One of the most complex figures to ever find themselves with a mic, the only reason this shouldn't become a movie is because they just couldn't find an actor larger than life to play him. May I suggest Danny Brown?
2 LIVE CREW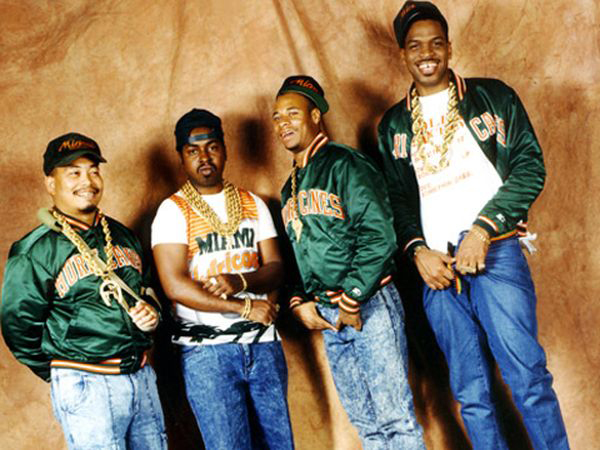 The pride of Miami, Florida, 2 Live Crew not only made hip-hop history, they helped define the 1st Amendment. In 1989, when they released As Nasty As They Wanna Be—a benchmark for explicit sex rap—conservative watchdog groups protested, claiming a Parental Advisory sticker just wasn't enough. One Florida politician actually deemed the album "obscene" in Florida, arresting a retailer after he sold a copy to an undercover cop. Eventually, the Supreme Court made a final decision, overturning any restrictions and creating a controversy that helped the album go double platinum. Although the roster of 2 Live Crew constantly changed since their birth in 1985, its core members have stories as interesting as anything Aaron Sorkin has written. Luke was sued by George Lucas after using the name "Skywalker" on stage, Fresh Kid Ice was an Asian MC who appeared to have a broken arm for 5 years, and Brother Marquis influenced Jay Z to record "99 Problems". The group was known for their raunchy stage show, which often resulted in public sex acts, but recently was featured on an ESPN 30 for 30, detailing Luke's involvement with the University of Miami football team, where he allegedly supplied players with cash rewards and girls in return for touchdowns and sacks. I guess what I'm saying here is: this group had a LOT of crazy shit going on and they'd make for a great movie. Imagine the twerking alone.
TIM DOG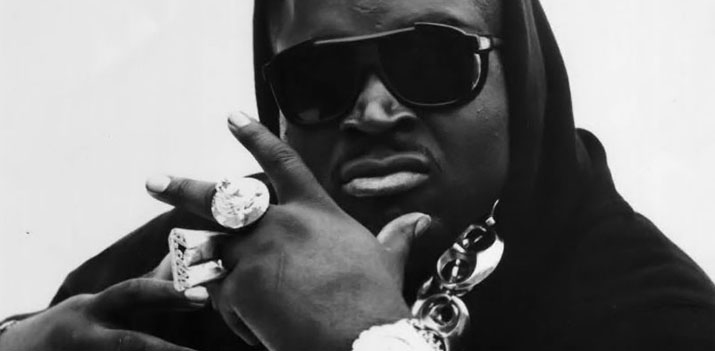 It's too bad Tim Dog isn't alive to see Straight Outta Compton, or is he? He was a former member of the critically acclaimed group Ultramagnetic MCs, but it wasn't until he went solo and released the song "Fuck Compton" that he made a name for himself. The song attacked N.W.A., producing one of the most scathing diss tracks of all-time and showing early signs of an eventual all-out East Coast vs. West Coast battle. Snoop Dogg's verse on "Fuck Wit Dre Day," is actually a response to Tim Dog, a beef that dragged on for years, or at least until Suge Knight became a legitimate threat worth focusing on. But in 2011, Tim Dog finally picked an opponent that wasn't willing to verbally compete when he plead guilty to grand larceny, using an online dating service to con a woman out of $30,000. His case was featured on Dateline NBC, an episode that hinted there were other victims out there. The case, however, was closed in 2013 when Tim Dog reportedly died of complications from diabetes—despite the fact there was no funeral or death certificate. When police started thinking he was faking his death to avoid court ordered payments, a warrant for his arrest was issued. But in September of 2014, it was confirmed that Tim Dog, born Timothy Blair, was finally issued a death certificate, putting to rest any rumors that he was alive and well. In the film however, expect a Shawshank Redemption ending, where Tim Dog is drinking a Piña Colada, getting a tan, and hating Compton from a tropical beach somewhere.
SCOTT STORCH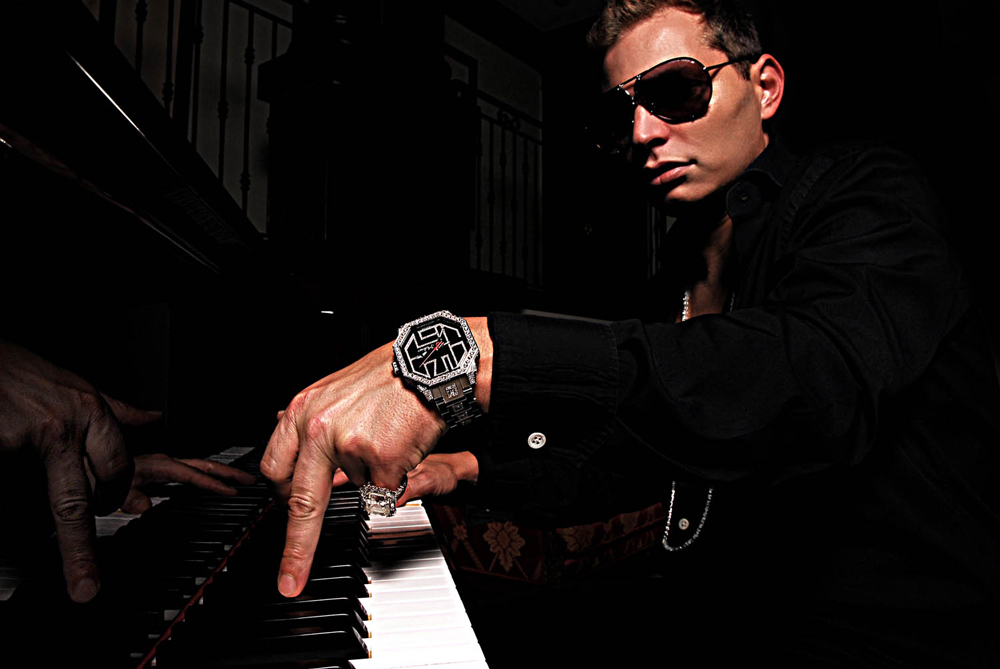 You know this Lithuanian Jewish producer as a punchline, but Scott Storch's music career started in 1991 when he joined The Roots as their keyboard player. A few years later, he was discovered by producers like Dr. Dre and Timbaland as an outstanding studio musician, quickly becoming a co-writer on songs like "Still D.R.E." and Bubba Sparxxx's "Ugly." He would eventually branch out to produce on his own, composing massive hits for Fat Joe, 50 Cent, Chris Brown, and The Game. Rising to prominence during the heyday of music industry decadence, Storch was reportedly worth $100 million dollars at one point, but after purchasing a private jet, a yacht, dozens of luxury cars, and enough drugs to make the entire city of Miami jealous, he found himself filing for bankruptcy. He's the hip-hop version of The Wolf of Wall Street, now with a criminal record including grand theft auto, after failing to return a leased Bentley, and drug possession. Keep in mind this story is yet to have a happy ending, but at the end of the day, Storch is an incredible musician, so don't yet count him out. Just don't count his money because that's super embarrassing.
***
A version of this list was originally published on The Hundreds Blog in 2015.