Last Saturday, we spent the night at the Museum of Contemporary Art in downtown LA witnessing the third installment of Step and Repeat, an amazing "multi-disciplinary program of performance art, music, comedy, and poetry that marks MOCA's return to live arts programming, a crucial part of the museum's historical identity." It was a great opportunity to see two cultures colliding with one another – that of the art world and that of the corporate world that constantly draws inspiration from it. To hear the amazing sound selectors and rising underground heroes of the Fade To Mind label in the midst of art dealers and stock brokers eating from premium food trucks was just too surreal not to notice.
A diverse cast of performances was delivered simultaneously from performance art legend Barbara T. Smith wrestling and hugging people in a closed room and live transmitting the ordeal; to the streamed visual installation provided by the CalArts wunderkid Yung Jake. Step and Repeat provided an accurate platform for those many leagues away from what's bubbling in the underground scene to witness it live and direct. The night ended with a dope closing set led by New York's downtown hip-hop golden child Le1f fresh off tour supporting his new EP Hey on Terrible Records. Supported by Isla Cheadle and the sensational dancers of Reach LA, Le1f and his ensemble left everyone at MOCA ready to follow the pied piper down any road. We roamed around the night and caught the suits and the freaks in action!
::
This was some of the worst comedy I've seen in a while.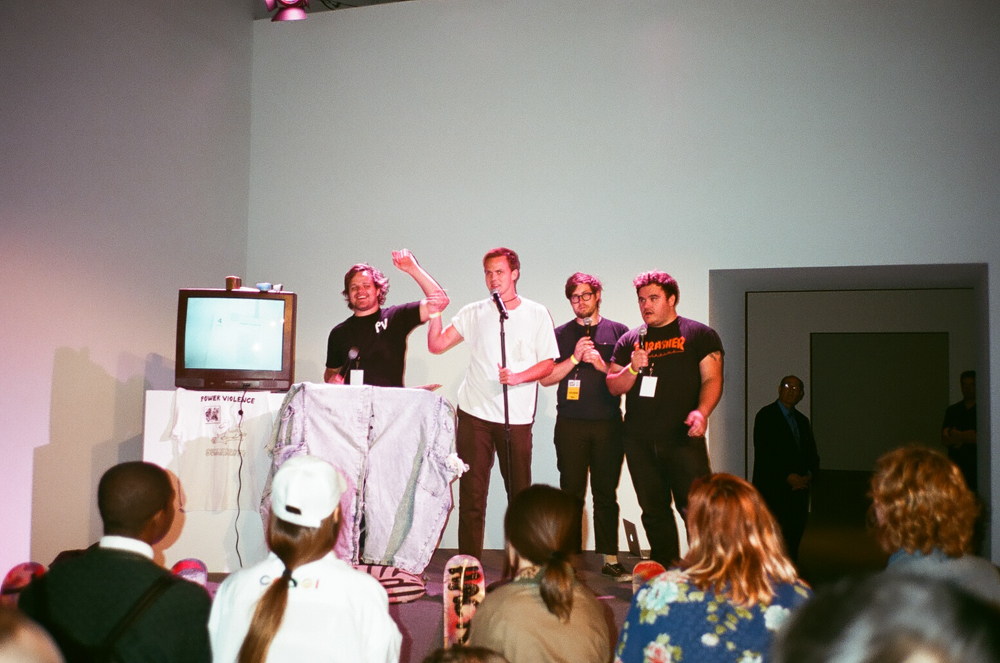 Jonathan Roshad and Roberto Ramone of Newbody Records – stalwarts of the LA house scene.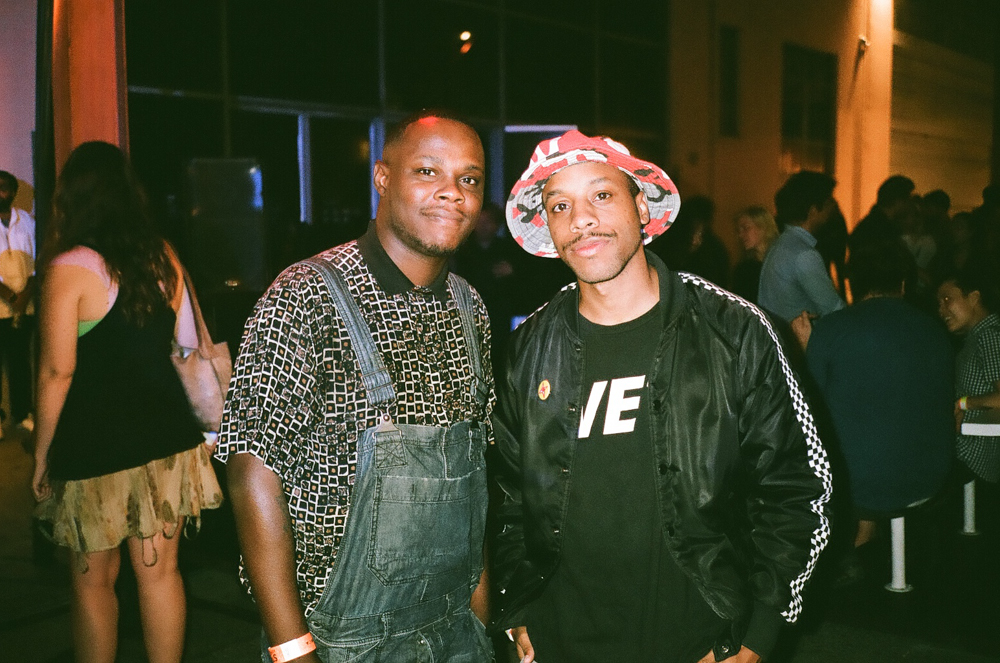 The Step and Repeat premiere of the new iPhone 6.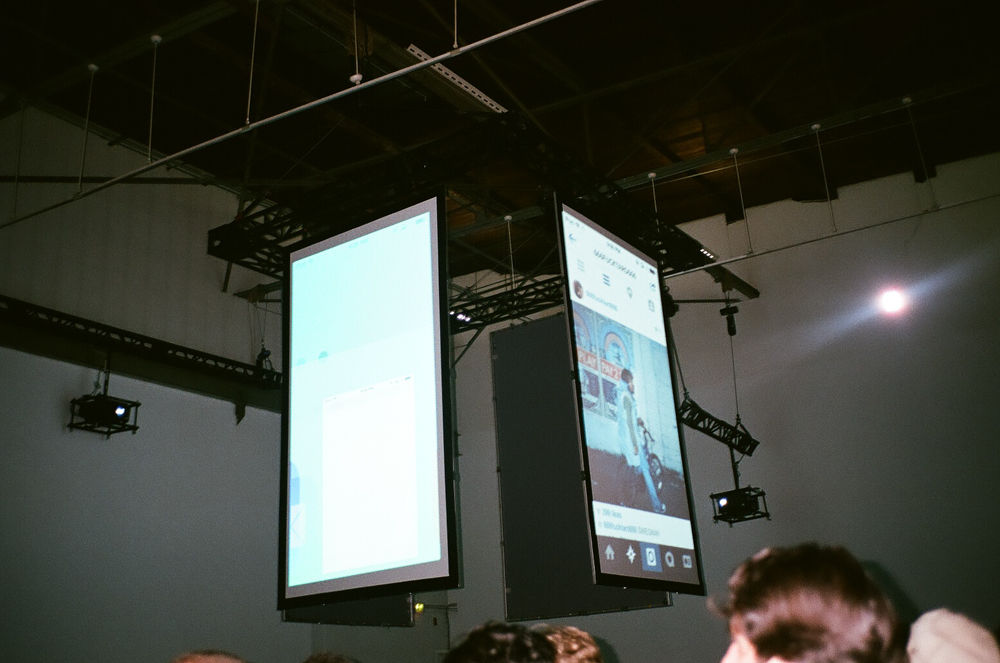 Yung Jake sat in the corner as four blonde women ran amok through his phone and social media, which was projected on four massive screens. "Look a young nigga with money."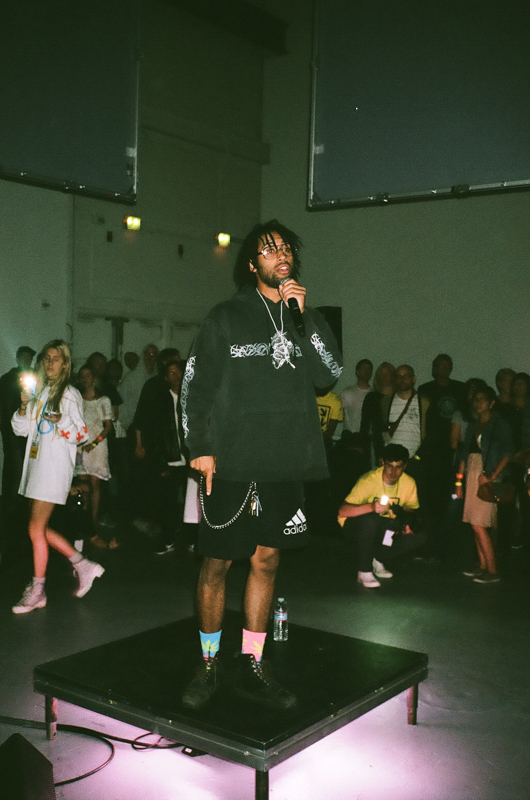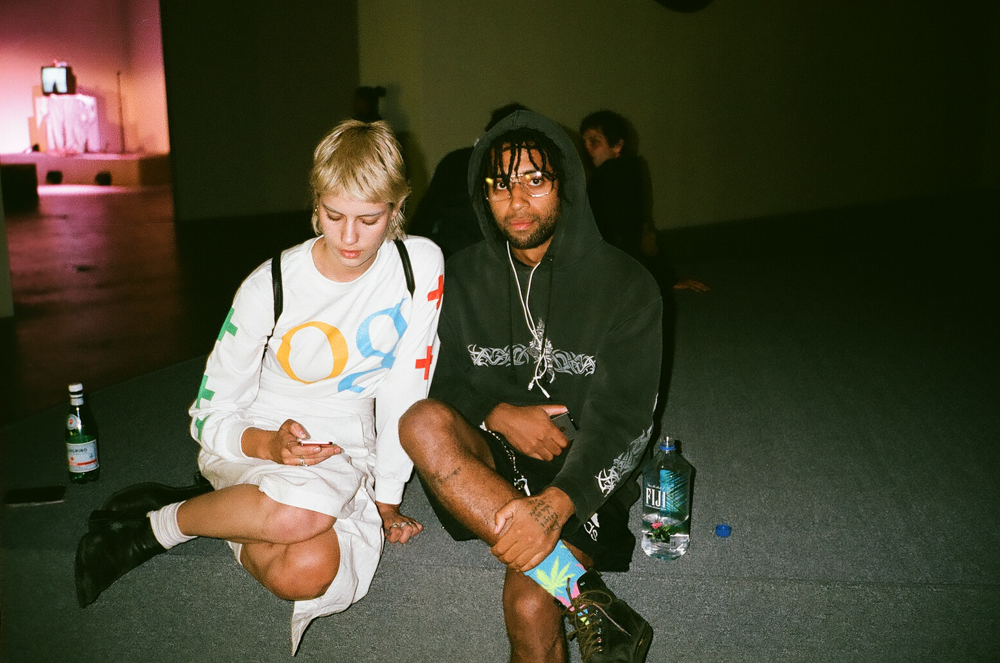 The double dutch scene outside took us back to schoolyards in the 90s.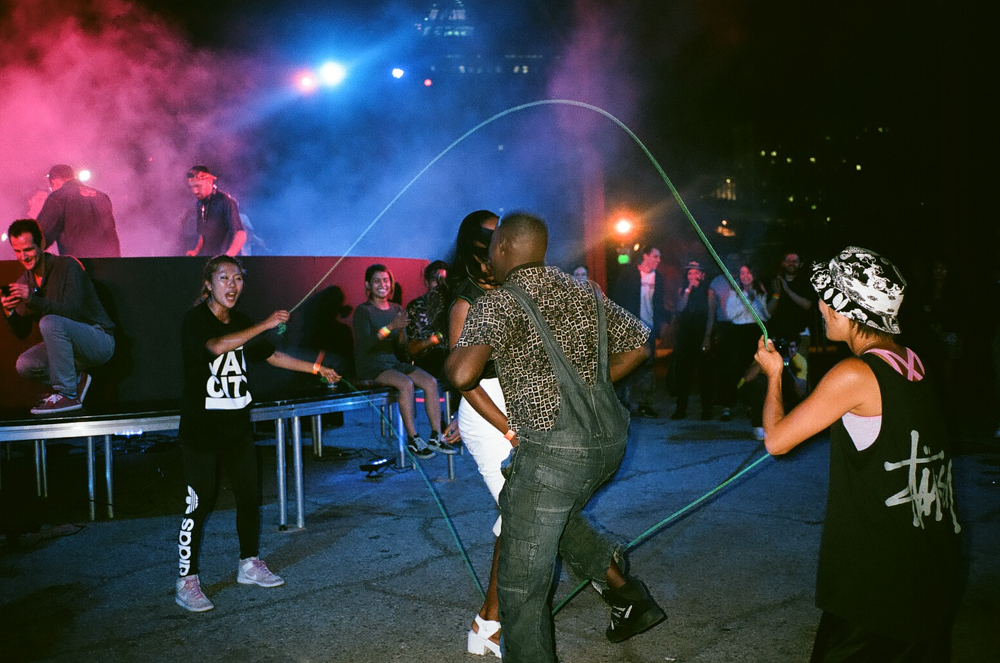 Fade 2 Mind stage.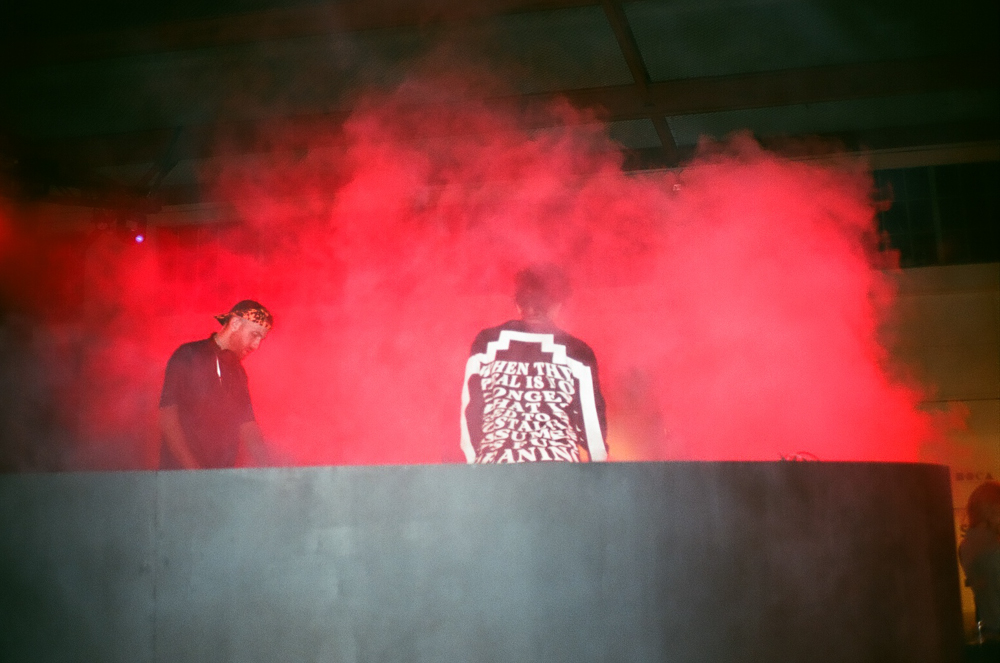 Some of our favorite denizens of the internet came out to support the arts.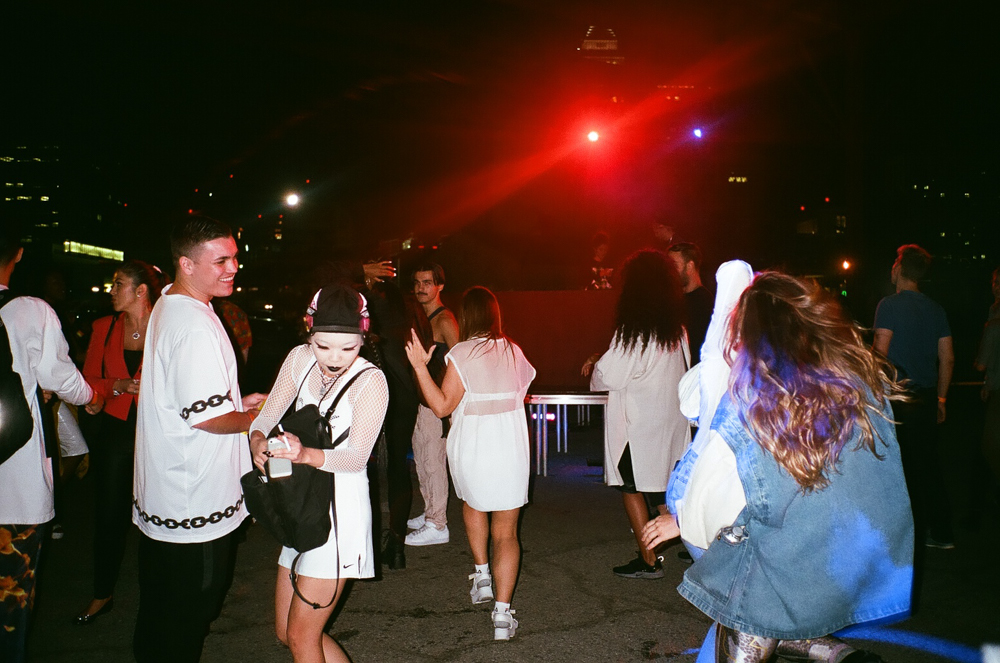 Nguzunguzu.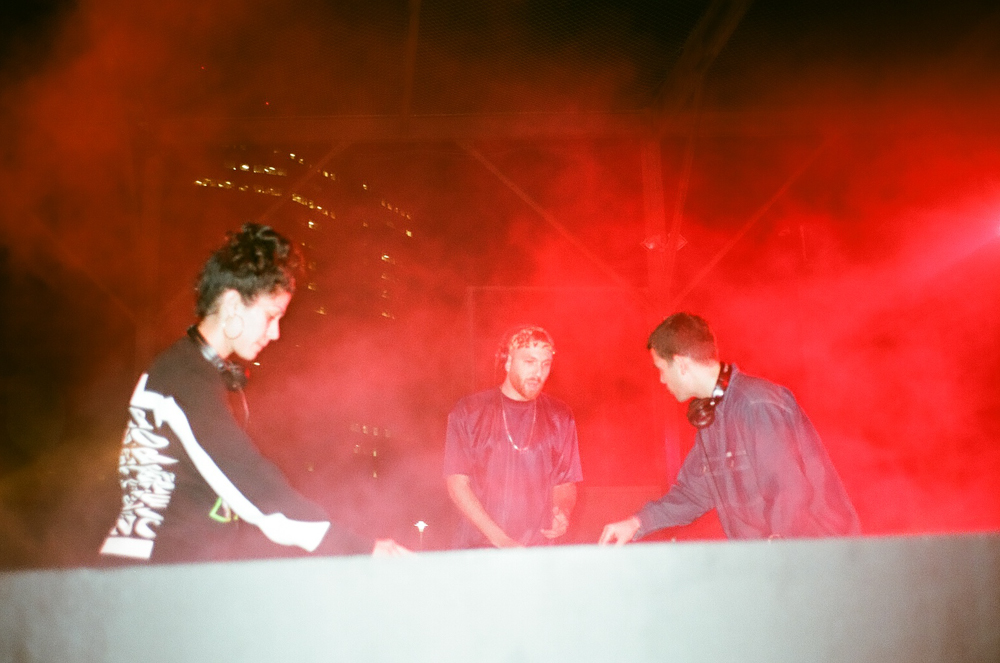 Loved this double dutch b-boy crew that had everybody in the plaza super hyped.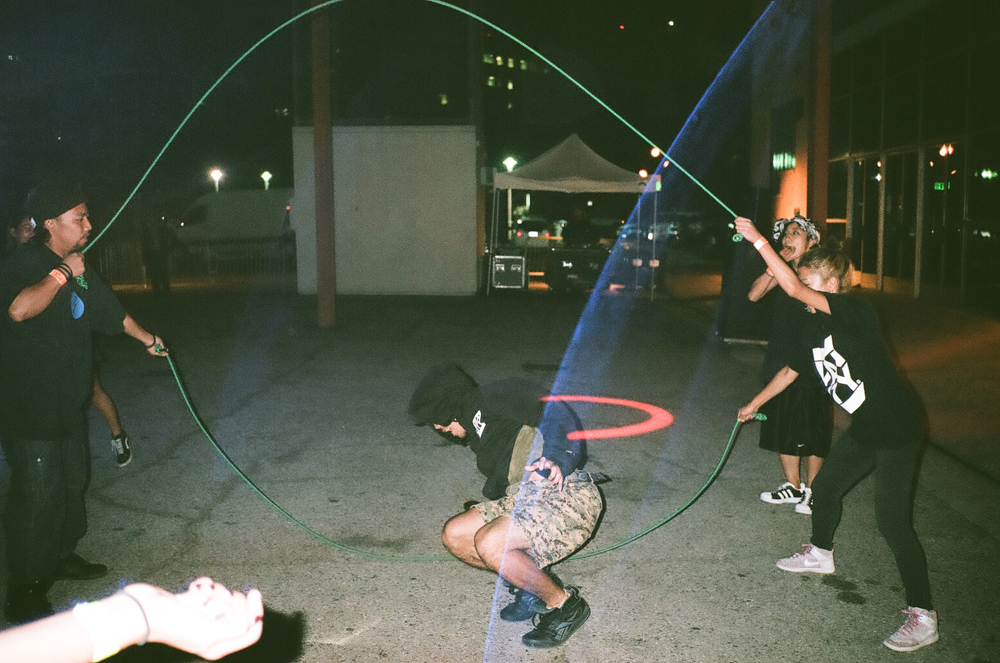 KINGDOM. Still waiting for that freek n you Jodeci remix you did.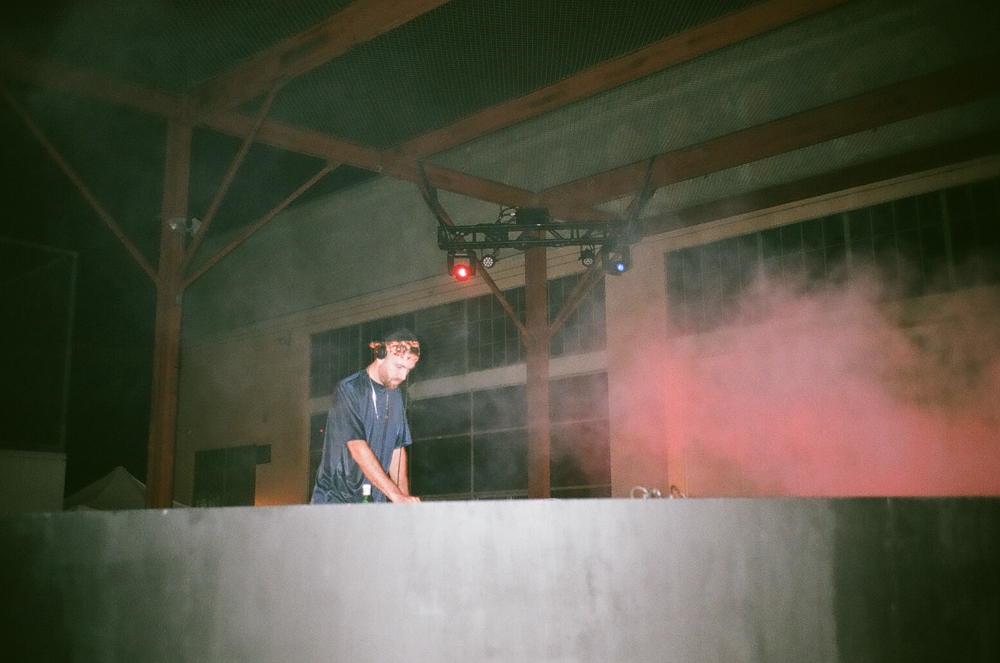 LE1F.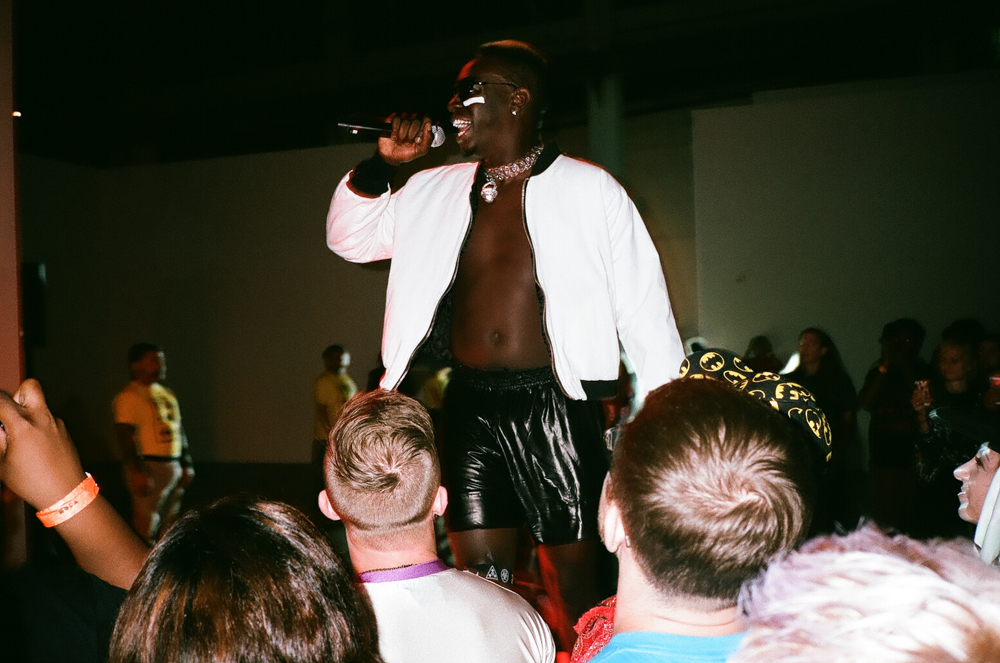 The deep etheral voice Le1f possesses filled up the large space MOCA provided him with.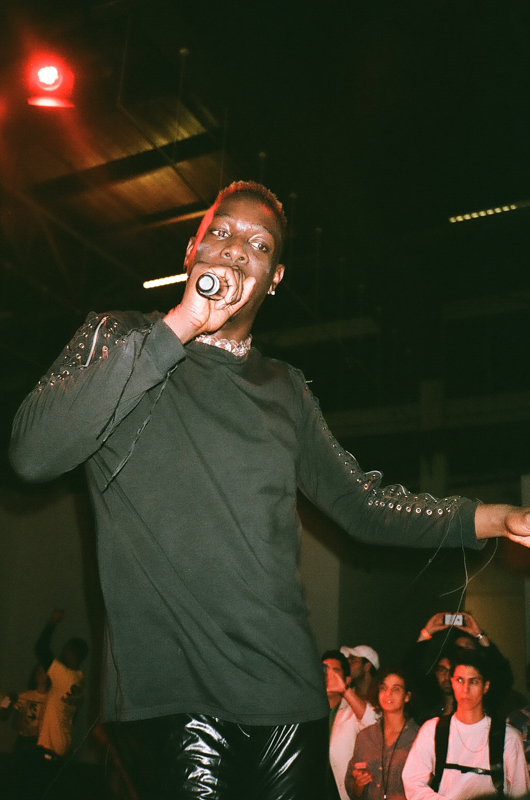 We watched and learned how Le1f was qualified to earn a BA in Dance at Wesleyan University.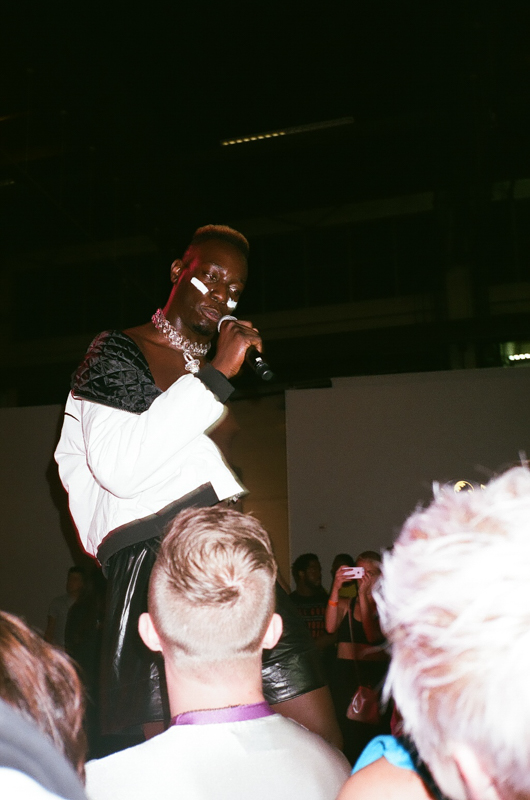 Le1f had the crowd's attention.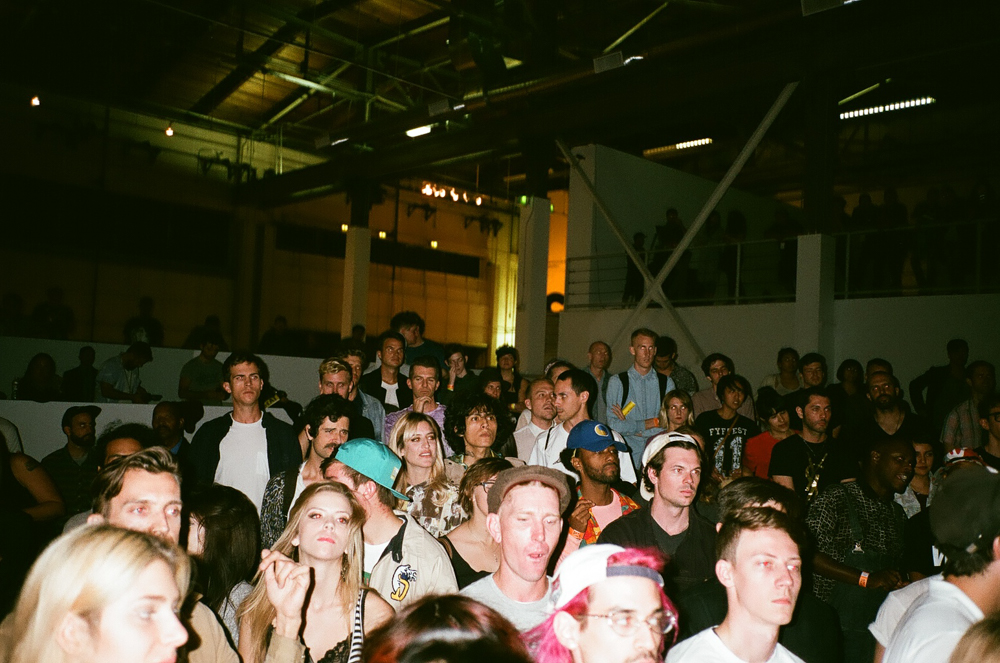 Loved this monochromatic fit styling done by Britney and Josephine Lee.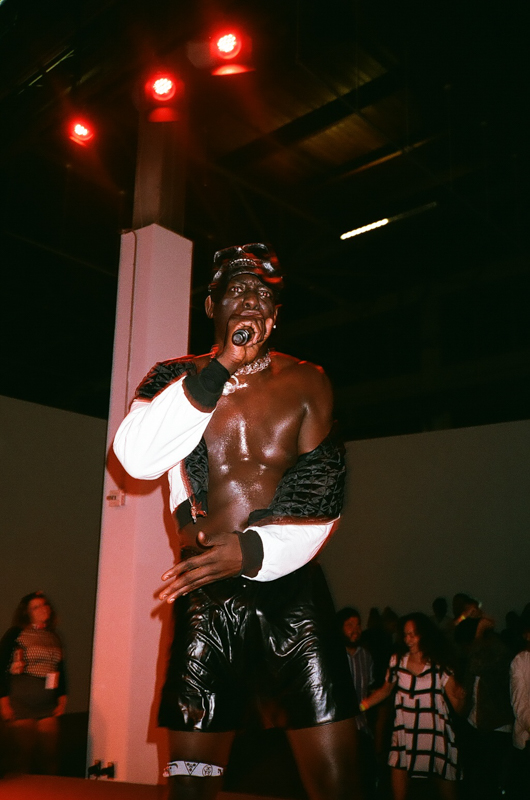 The thirst for this Hells Kitchen native is too real.