Thus far on this site, I haven't really spoken much about work or personal projects, mainly just event coverage and editorial interviews, which I really have come to enjoy. Yet, as much as I love contributing to blogs, most of my time is consumed with various projects and client work. Earlier this year, I was asked to help Jeff Staple "resurrect" his Honda Ruckus. It had been used and ridden on the streets of New York by Jeff for a couple years before finally succumbing to the harsh elements of the city.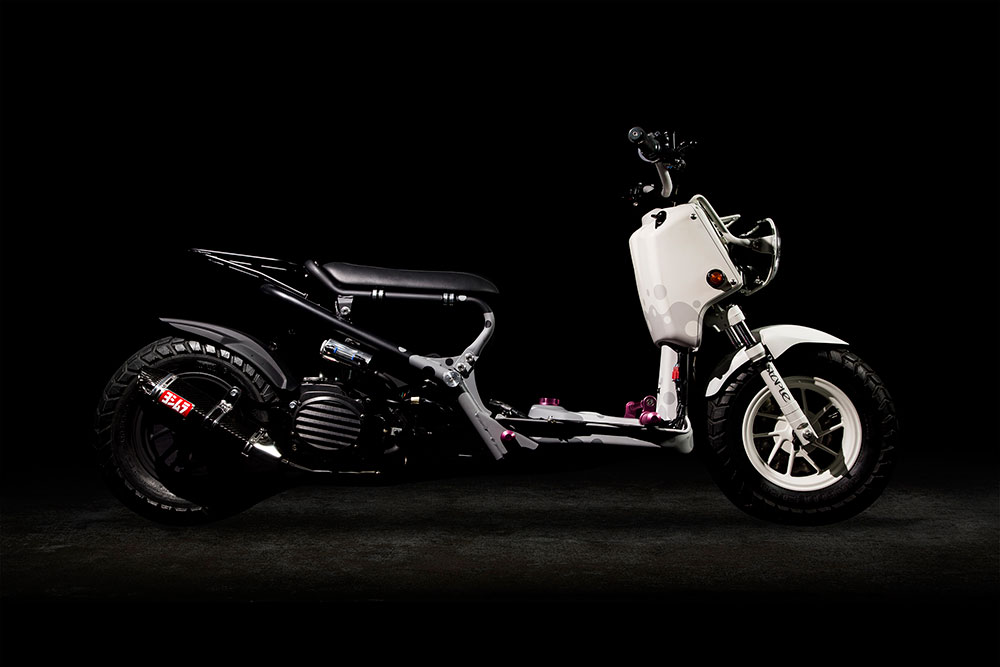 Cycle World magazine helped transport the Ruckus to the West Coast and made available a few of their resources for this special project. I was enlisted as the project manager for this build and what this entailed was helping Jeff's vision for a Ruckus come to fruition. My background with automotive project builds both personal and for clients, an understanding of design, familiarity with the Staple brand, and having organized a couple of the "Ruck Out" events, I would like to say was the reason I was asked to participate. I also contributed the studio photography of completed build. Understandably, Jeff leads a busy schedule that doesn't leave time for him to disassemble a scooter, work with sponsors, or even research the right shops to do the work on his behalf. So this is where I came into the picture.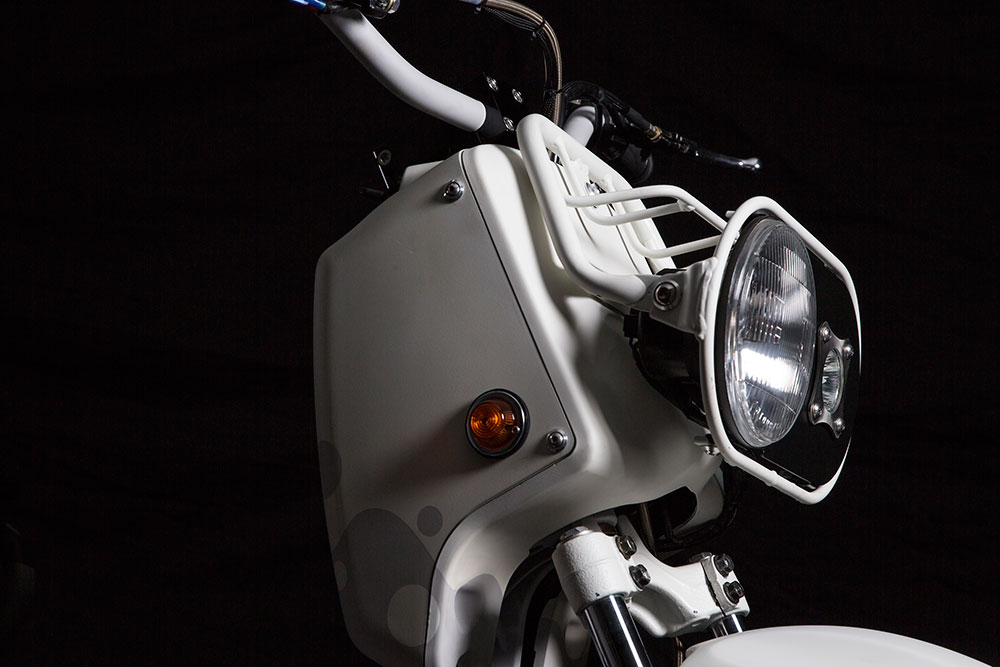 One of the challenges with projects such as these is the communication between the designer and the guys that wrench. Often builders have their own vision and have a hard time understanding what the client sees in his head or taking design direction and vice-versa designers may have only a slight understanding of what is realistic due to lack of experience or budget. My role as the go between helped to find the proper partners for the project including the painter, Sean at Griffinwurx and the mechanic, Ming formerly of Standard Functions.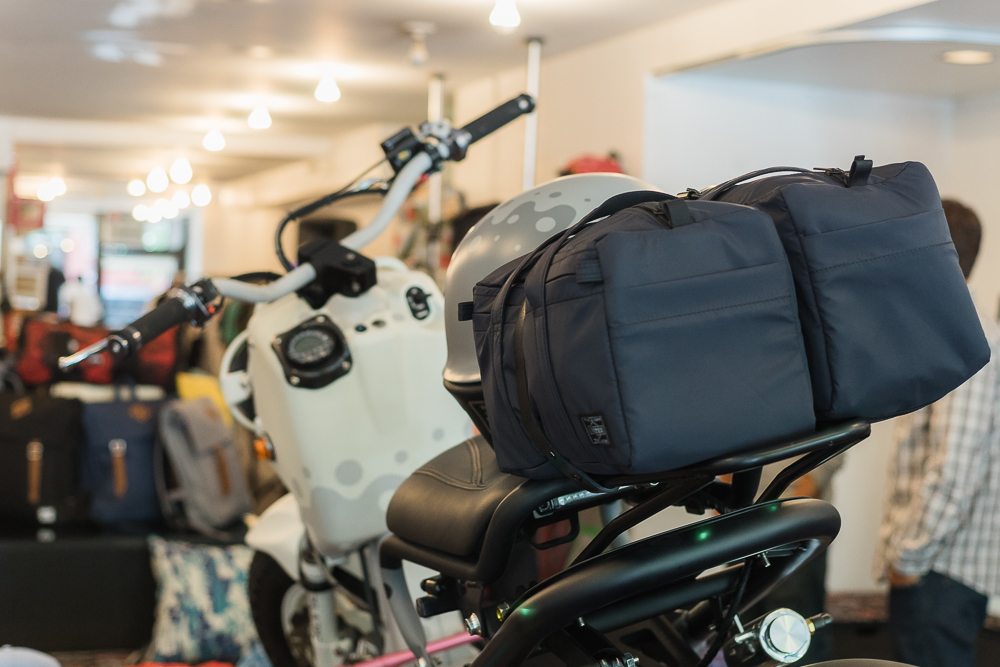 In our initial meeting, Jeff and I discussed what his use for the Ruckus would be and what modifications could be done to improve his riding experience. One was to find a solution for storage for items such as keys, cell phone, etc. We decided to add a rack and straps to hold bags of various sizes. Jeff called on his friends at Yoshida and Co. Porter and had two bags shipped from Japan.
Another requirement would be additional power. Extra horsepower not only aids in top speed, but also in quickness and responsiveness, which can overall increase his safety while riding and dodging taxi's in New York. To aid with this Cycle World asked the exhaust brand, Yoshimura to provide a carbon fiber system, while Ming added a high-performance 66cc sports-kitted engine.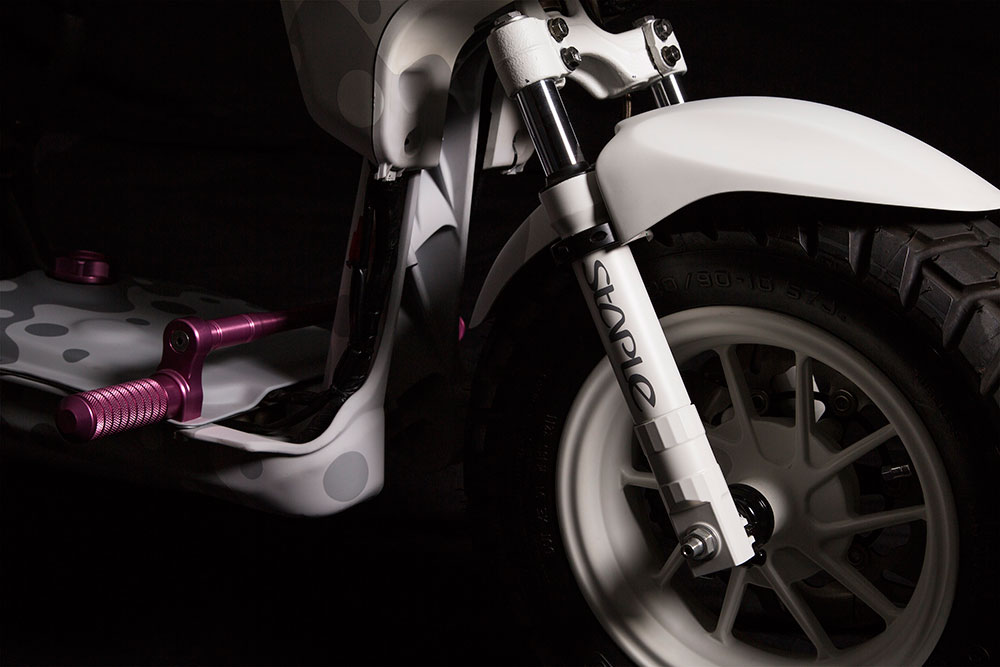 The livery of the Ruckus was inspired by Staple's camo design that was also used on their collab with Leader Bike. The monochromatic hand-painted scheme of grey and white satin paint was met with a pop of "pigeon" pink on the foot pegs and gas cap, in which the finish was anodized for durability. Continuing with the theme was a matching hand painted Bell "Rogue" helmet.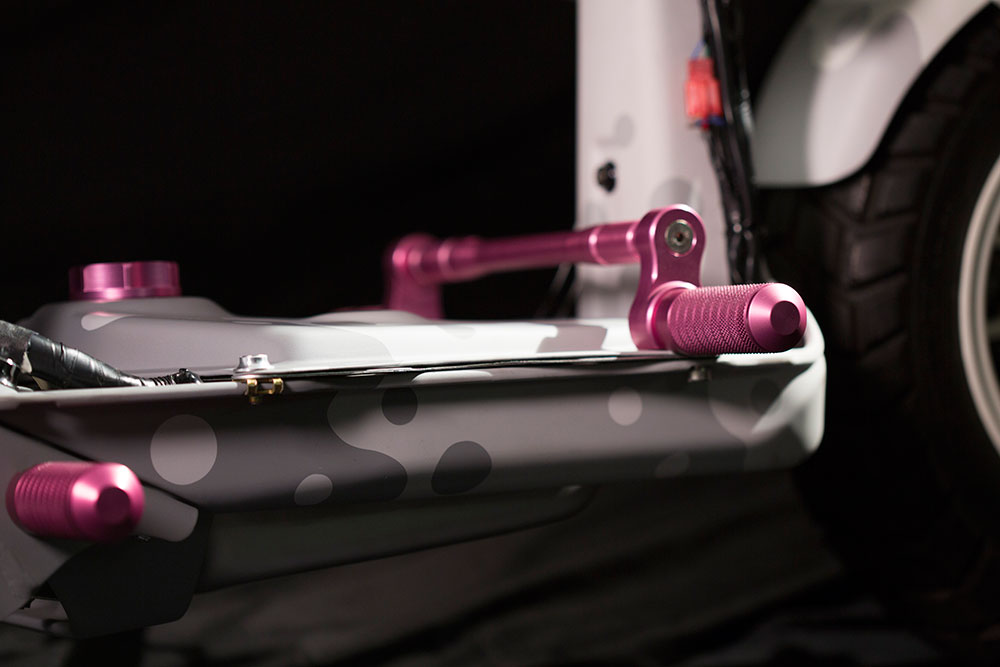 Cycle World also brought in Alpinestars who created a very limited amount of custom riding jackets in Italy. The varsity style jacket featured the sponsors of the build and "Good Ruck Moto Club" on the back complete with pigeon poop was designed by Jeff. I was pretty excited to see my logo on the sleeve of the jacket, despite not having a bike or scooter to ride with it on. Although, my goal in the next year will be to get my motorcycle license and finally start a project bike build of my own.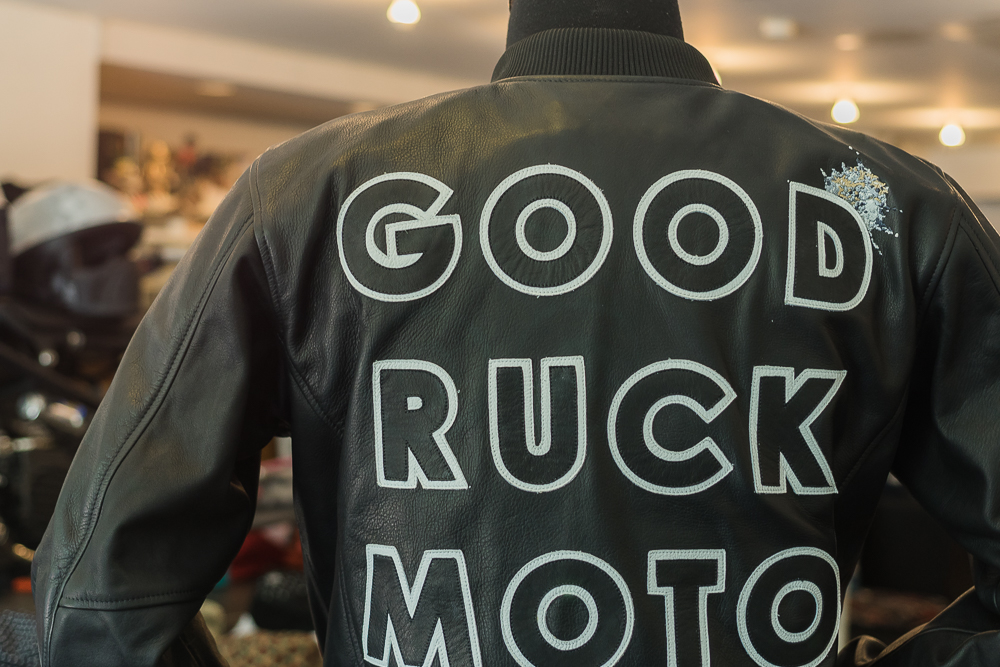 Garrett from Cycle World said it best, "Anytime we can help someone get back on two wheels, we want to help. The joy of riding is what we all live for at Cycle World, and we are pumped that we could help Jeff with the rebuild of his Ruckus."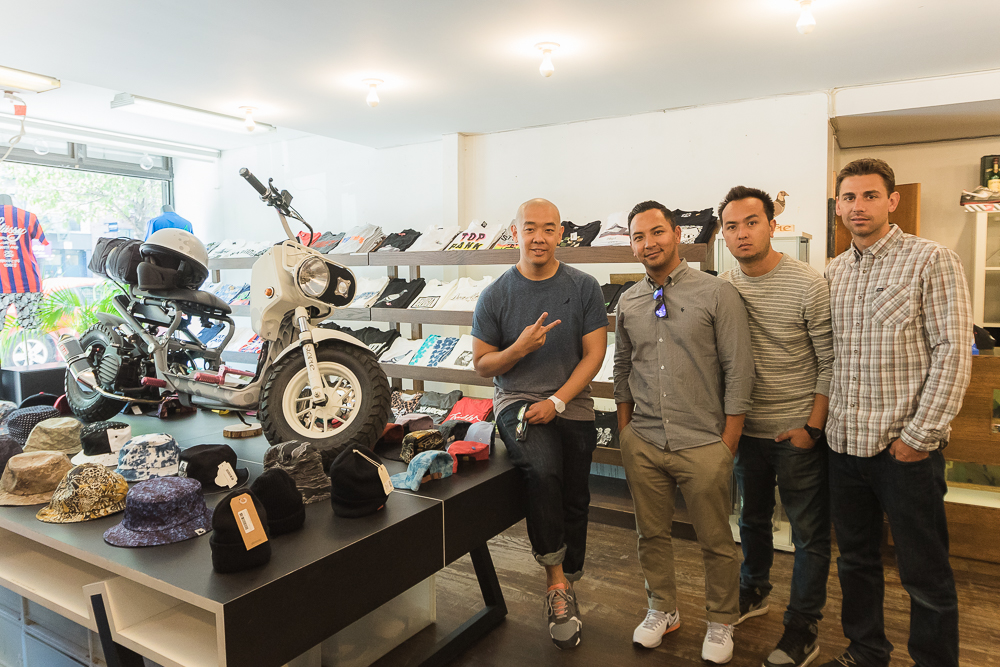 Regardless of what any one may think of the outcome of this build, the main thing is that something as simple as a Ruckus brought together many new friends to collaborate and help Jeff enjoy the ride. Check out the video recap by our friends at 0484 Creative that also includes the launch event held at Reed Space.
RESURRECTING A RUCKUS from staplepigeon on Vimeo.