We're stoked to announce this Thursday's SPITSET, featuring a very special performance by rising star Pinky Liberachi and a DJ set from Grammy-nominated artist/producer/DJ Like of Pac Div. More artists to be announced soon.
21+. RSVP at thehundreds.com/SPITSET. Thursday, March 3. Always free.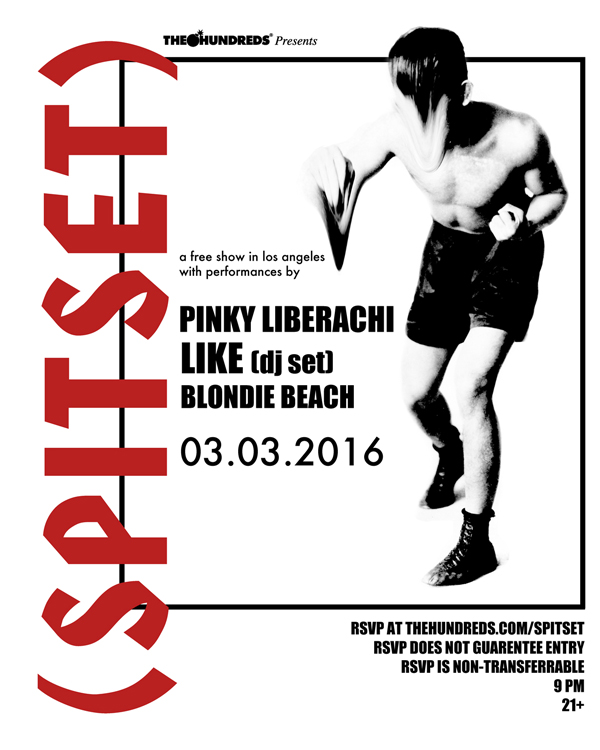 If you missed our premiere 2 weeks ago of Pinky Liberachi's latest guitar-driven music video for "OMW," catch it below. The multi-talented Lexington, Kentucky crooner who's bringing live instrumentation back to R&B just dropped his Love Pink EP Valentine's Day via Hoodstock Records. Stream it here.
Listen to Like's "sonic cleansing" ZESTY below. We've been bumping this all day:
***
Follow Pinky Liberachi on IG @pinkyliberachi and Like at @clearlyitslike