As The Hundreds' free #SPITSET show this Friday, March 27, approaches, the host, Alexander Spit, took the time to explain what the true purpose behind the block party is:
"SPITSET is a saying I've thrown around for years as a term to rep the collective artists, musicians, and tastemakers within my circle of peers," Spit explains. The show is an attempt to push Los Angeles out of its comfort zone, to create a space without an archetype. "The bottle service nightlife types will be encouraged to mingle with the anti-social art kids. The music elitist, show-goers will be set arms length from girls that dress like ladies." In the simplest terms, Alexander Spit is "trying to provide an LA party featuring carefully curated live performances, DJ sets, and, most importantly, interesting venues for the artists and subculture circles that actually define the city's charisma."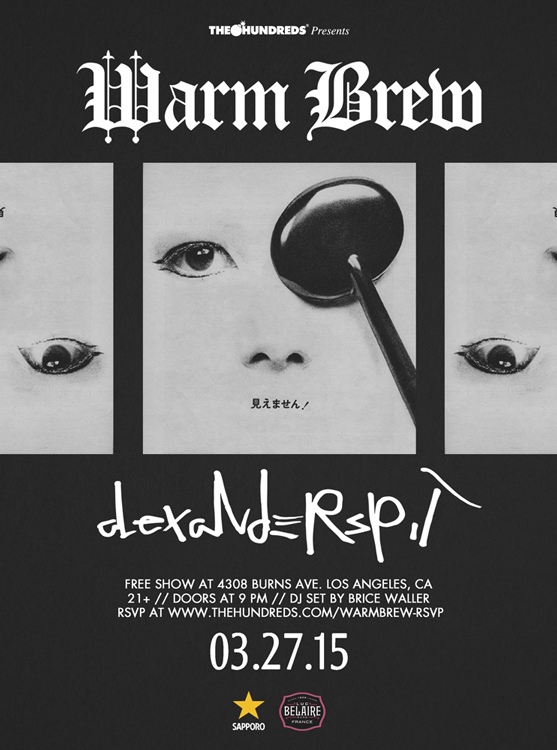 The Hundreds couldn't be more pleased to host an event specifically catered to the time and city we live in. Spit says, "2015 is currently a melting pot of cultural interests and tastes. I pride myself in my ability to have a finger on a contemporary pulse of the forward-thinking interests of creatives… LA nightlife is a staple on what provides opportunity and release for us."
RSVP for entry at http://www.thehundreds.com/warmbrew-rsvp. 21+. Free drinks provided by Sapporo and Luc Belaire Rose.
Here's a playlist to catch you up on Warm Brew and Alexander Spit music. Let this be your week's soundtrack to get your mind right for the mania going down this Friday March 27th for the free Warm Brew & Alexander Spit show at 4308 Burns Ave in Los Angeles.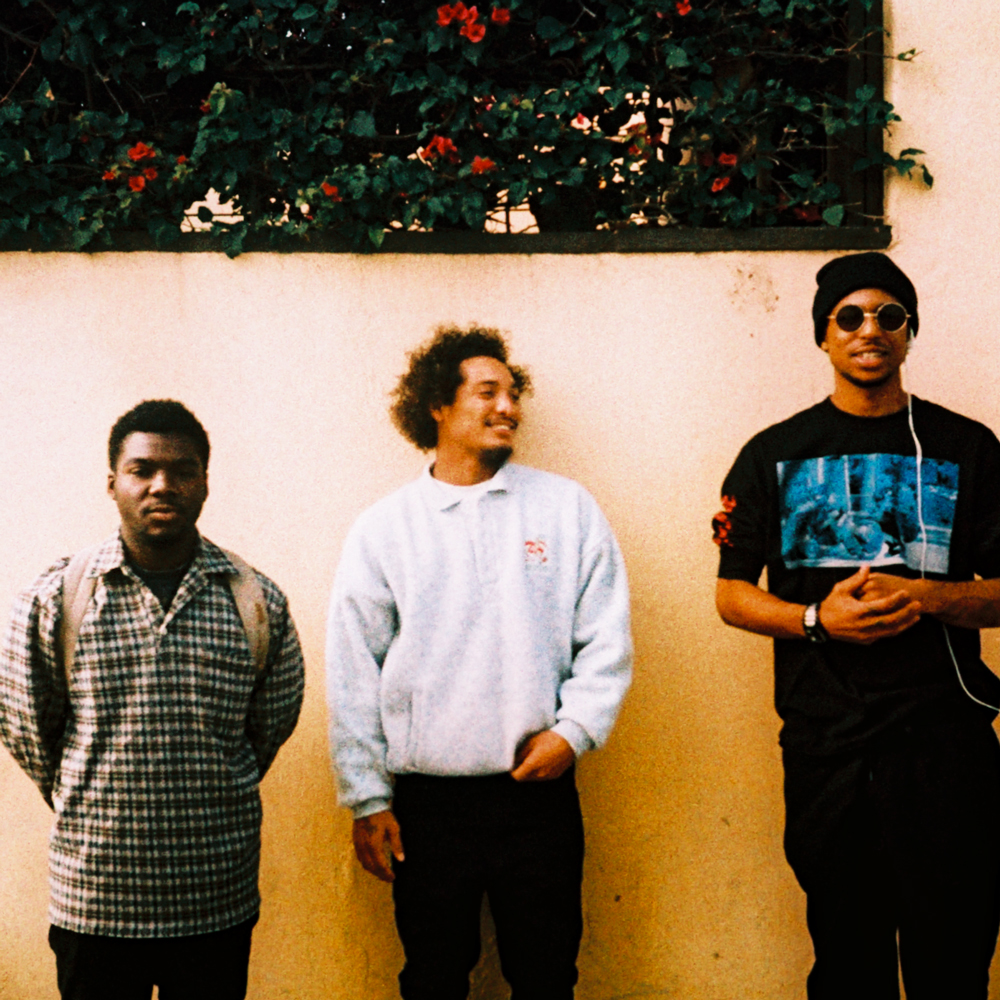 WARM BREW.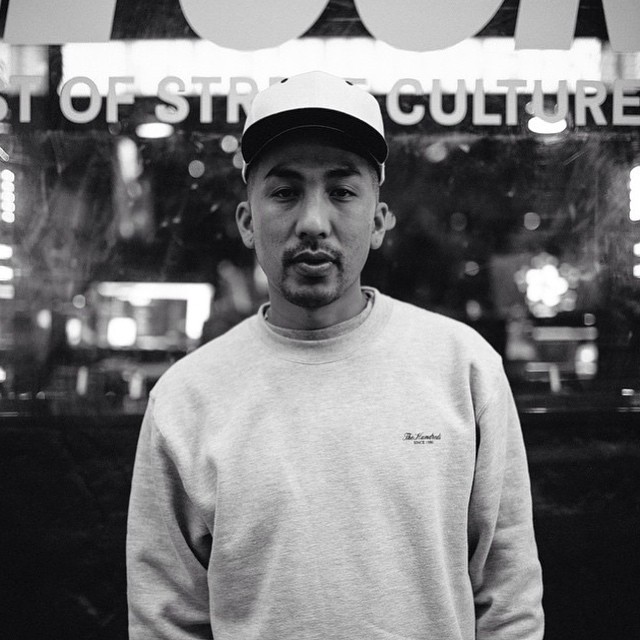 ALEXANDER SPIT.