Like many cities across the U.S., Minneapolis is in the midst of its next chapter. To say it's having a renaissance, though, would be to imply that it had gone out of favor or was forgotten about. But likely since the '50s and '60s' suburban flight of hundreds of thousands of city residents, Minneapolis – and the Twin Cities on the whole – have impatiently maintained the outsider's view of  a "flyover city." For those who have lived here or ever taken the trip and spent some time getting to experience the city – well, it's no secret the quality of life is exceptional.
It's easy for a resident to make a claim of such, I understand, especially when based on seemingly arbitrary criteria. But for the purpose of this post, we'll consider that statement true and based solely on Minnesota's, and more specifically Minneapolis's appreciation and support of the arts. It seems like no matter the neighborhood, you're bound to walk but a few blocks before you stumble across (or hopefully inside) another gallery, studio or workshop. All year long events like the Walker's Artist-Designed Mini Golf, Northern Spark, the Art Shanty Project and Art-A-Whirl, to name a few, play up or down the season at present and offer art accessibly to the public in a variety of venues and locales.
Still, it's the galleries that often do the heavy lifting and act as the connective tissue of local arts communities in the same way that a skateshop is the epicenter of a local skate scene; serving as provider, informer, connector and supporter. So after hearing news of a pending move of one of Minneapolis' long-standing and well-respected galleries, SooVAC, I decided it was high time to pay them a visit.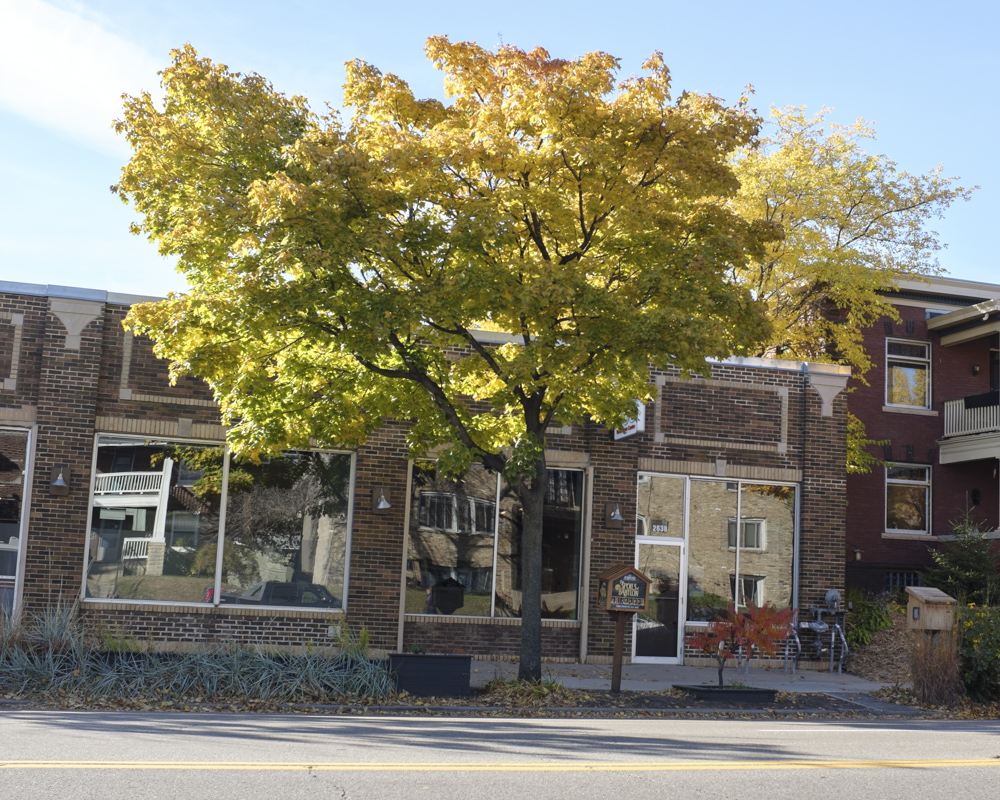 TUCKER GERRICK: Hi Carolyn.
CAROLYN PAYNE: Hi. This is cool, let's do this! It's so great when there's people here in Minneapolis writing about us on these kinds of sites.
Especially when it's NOT someone from the NYT doing an uninformed article on some aspect of Minneapolis life.  I mean, come on, I'm sure you're great writers, but do a little bit of research, please, so we don't come across as some as complete idiots.
It's nice you're doing this too, actually writing something original. So thank you.
For those who aren't familiar with SooVAC, what is it? What's does the name stand for?
SooVAC stands for Soo Visual Art Center. We were founded 13 years ago and we're a non profit 501C3 art center. Named after an old Soo train line right down the street on 29th. Our founder Suzy Greenberg too, maybe a little play off her name. Then 2 years ago, we opened SooLocal right next to Pat's Tap on 35th and Nicollet.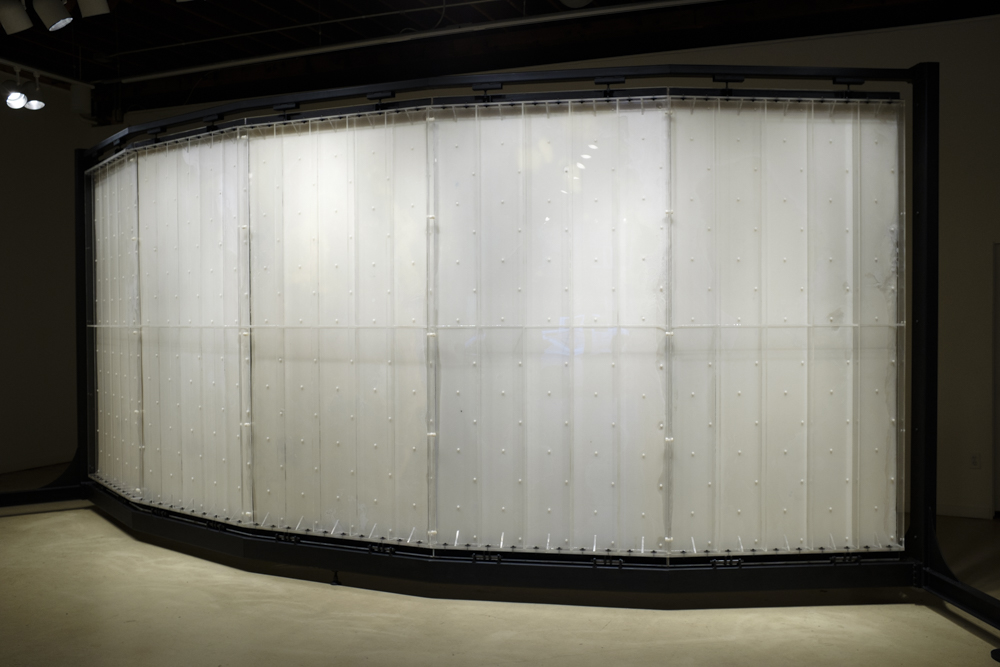 Rollin Marquette's sculptural installation "Quietus" in the SooVAC gallery. Made of ballistic gelatin, acrylic and steel (it's HUGE).
So, specifically what is your role at the gallery(s)?
I am the Executive Director. I'm a little bit of everything. We were curated by Suzy until about 5 years ago. We set up a curatorial panel, right after I started – we set it up 'cause she wanted to step back a little bit. So we've been curated by volunteer artists now for 4 seasons. With SooLocal, it's a little more flexible. For instance, this year I brought in some young or emerging curators, I would call them. Nathaniel Smith wanted to do something. Then Crystal and Oakley wanted to do something; they did 5 things. And the shows, both sets of groups, were amazing. So I manage the panel, I manage the board, I manage the staff, and I do the plumbing [laughs].
"…they have built a truly fun and inviting scene–which isn't always the case when it comes to a lot of pro-level white wall galleries, as I'm sure you know. With their satellite space, SooLOCAL, SooVAC has pushed the approachability factor even further, allowing for a more relaxed curatorial perspective and letting artists and outside curators experiment and take the reins." –Kate Iverson, artist
So when you expanded over into the other space (SooLocal), was more or less all about opportunity?
That, and just that we were turning down all these great things because we didn't have the space. Kim Bartmann offered to Terry [Carolyn's husband and the founder of Rosalux Gallery] and I to see if we wanted to put a gallery there and we jumped on it. We keep booking out so far in advance over here at SooVAC, so it was about giving more people opportunities. We've kept it pretty much to Minnesota artists but we've done a few regional things. There just aren't a lot of places here that show our great artists. We show only 60% over here (SooVAC), but over there try to keep it mostly Minnesota.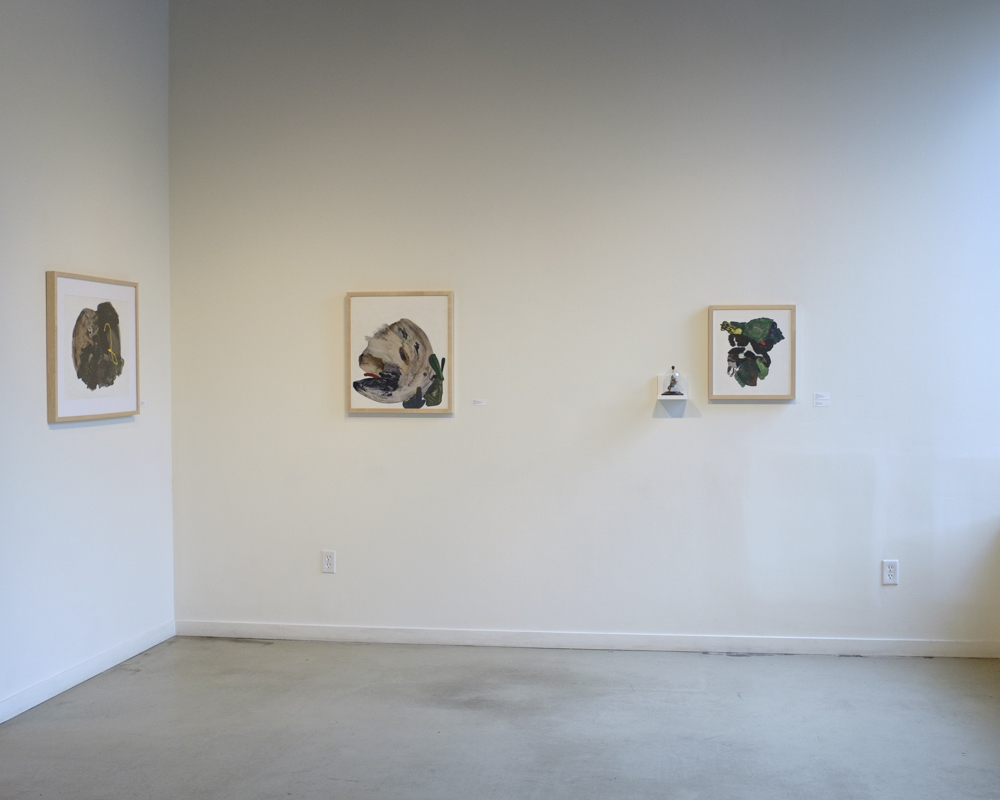 Selected pieces from current exhibition with John Bell titled "The Persistent Present."
Would you consider that the most distinct difference in the way the spaces are curated and programmed?
SooLocal vs. SooVAC? Yeah, it's hard to say. We're very flexible over at SooLocal. We've had lots of group shows, performances. We've been a bit more experimental over there. It's more of a lab, that's how we think of it. We can be more spontaneous.
For anyone who's lived here for any amount of time, I think it's easy to understand we're an "arts heavy" state, and specifically Minneapolis. From all the arts funding, the MIA, Walker, MCAD, the new UofM art's building and program, the recently defunct CVA. So with all this considered, how do you think SooVAC fits in the Minnesota arts ecosystem?
I feel like we've always let artists curate. That's one thing I will say is dramatically different than most galleries/museums here. I feel like we have a really diverse amount of art we show: installation, painting, printmaking, the list goes on. Suzy and then later on the panel have always been open to showing a diverse cross section of art instead of a specific aesthetic of one point of view. And we also show people at all points in their careers. We're open to anyone. We are often the first show of anyone who has gone on to a bigger career in art. I think it'd be hard to say that there's a SooVAC kind of art, though some would say otherwise.
"SooVAC is integral to the twin cities art scene. It is the stepping stone for any emerging artist living in the area. They are known for fostering young artists careers and advancement to the next level."- Garrett Perry, artist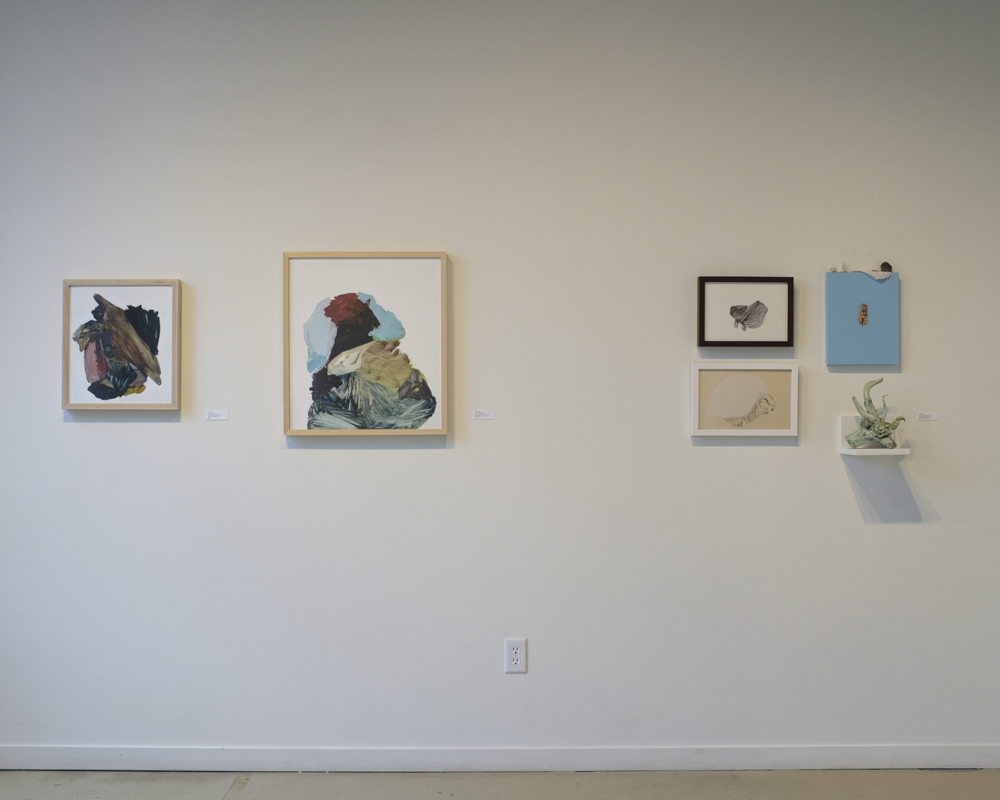 Pieces by John Bell.
That's interesting. People get so fussy about showing at certain spaces at certain times in their career. With the odd hierarchy of galleries and grants, applying for grants and the like.
For artists? Yeah, you mean what's "emerging" and what's not? I think in our mission it says we show "under-represented" artists, so what we do is try to keep it fresh. People you haven't seen all over. And if you look at the history of who's shown here too, you probably saw a lot of people here first. Which is cool. We've shown over 2,000 artists since the start.
I think it's cool to keep it open. Like it's an extension of this neighborhood; this is a neighborhood gallery and I think that's a strength, not anything that's holding it back. Something that the community can connect to truly while you're walking around in the neighborhood. And have it still be legit.
We have Intermedia, SooVAC and Highpoint; 3 awesome and different organizations that are right here. And Flanders, Bockley, David Peterson – I love that space. We're happy to be in the neighborhood.
[What do you think of] "Okay, the teenagers of now are going to be the 30-somethings of the future"? How do you build future audiences?
We struggle with it all the time. I think that's an issue for everyone; It's an art problem, all sizes of institutions. One way we combat that is that we've been doing collaborations and partnerships with other organizations all along. But these past couple of years we've been doing things with lots of different kinds of groups. Also, I try to go to everything going on in town, try to meet people. I just want to know what's going on. We've been doing things with Paper Darts, Live Letters, we've been doing lots of modern dance in the gallery. We don't have a lot of money, we're tiny. But we have two kick ass spaces and we let people use them any time they want. Getting these different audiences in for dances, schools, classes, readings. We've popped shows in for graduating undergrads a lot too. That's one way to keep a younger audience going.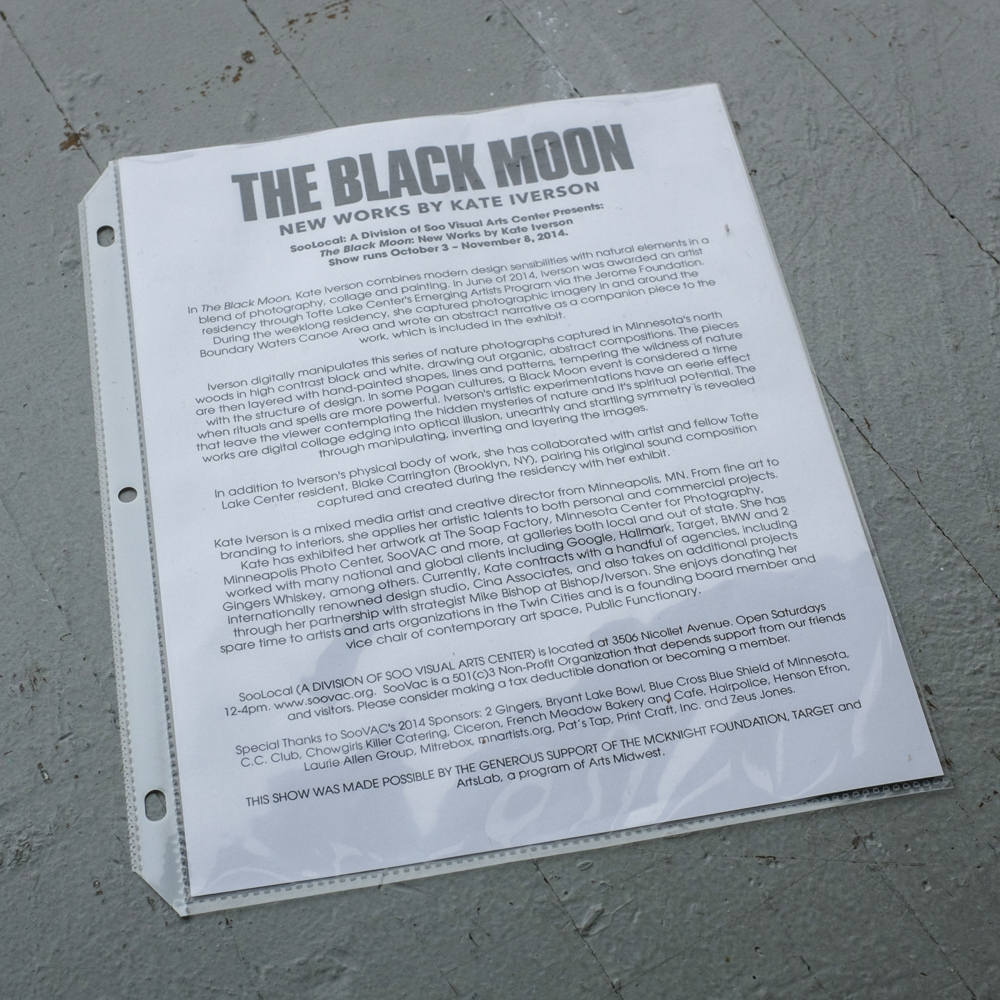 Do you lean on the artists to do a lot of the promotion themselves? I feel like these days, especially with young people, they're super savvy at that.
We don't at all, unless they want to. We do all of the promotion unless they want to do it themselves. Sometimes there's artists that will bring their efforts in. But we do the press release, if they want an artist talk we do it, printed materials. It just depends.
All the personalities especially with artists...
There's a lot of personalities with artists. And administrators.
What do you think was the most ambitious curatorial project or direction you and your team have taken since you've been here? Was there a particular artist or specific partnership that comes to mind?
I think everything we do is ambitious and amazing. But the shows that really stand out to me were like, the David Bowen show which was made of these huge blimps powered by house flies flowing around the gallery. It was amazing. Part of my job, and I'm mainly an administrator, was to come every morning and feed them and give them water. It was very specific. There were these little "gondolas" he called them, they had computers and sensors in them, wherever they'd fly, the blimps would move. The first couple weeks when we'd open the cap and put in the food, they'd fly out. They were everywhere! Even in the middle of that huge blizzard that year I had to go to the gallery, "I've got to get to those flies!" We were snowed in to our house. I think everything we do here is cool, but the blizzard and the flies... that one was great. I miss those flies.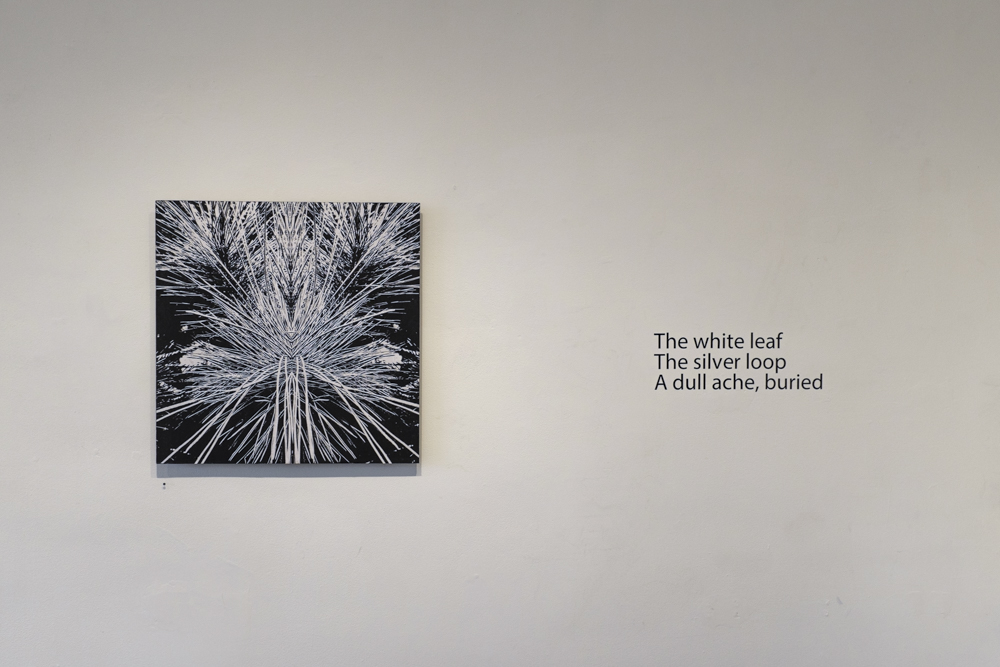 Gallery shot at SooLocal of Kate Iverson's "The Black Moon"
You've been in this building since the beginning. What is the catalyst for the pending move? Do you have your eye on a specific neighborhood or anything?
We're going to stay in the neighborhood, we're staying in the hood. I have a statement that's coming out soon. The future of our space was ambiguous with regards to renewing the lease. We have artists, grants, responsibilities to take care of... so we started looking. It was a good time to reimagine what sort of space we need, having been here and having the smaller gallery for a couple years gives us a good perspective. The new one is bigger, more flexible, right in the neighborhood. It's going to be really great.
"The different transformations that the gallery has taken, mirrors the same  transformation that artist go through as they respond and adapt to various economic, social, and philosophical shifts. I'm really excited to see what's next for the SooVAC."-Drew Peterson, artist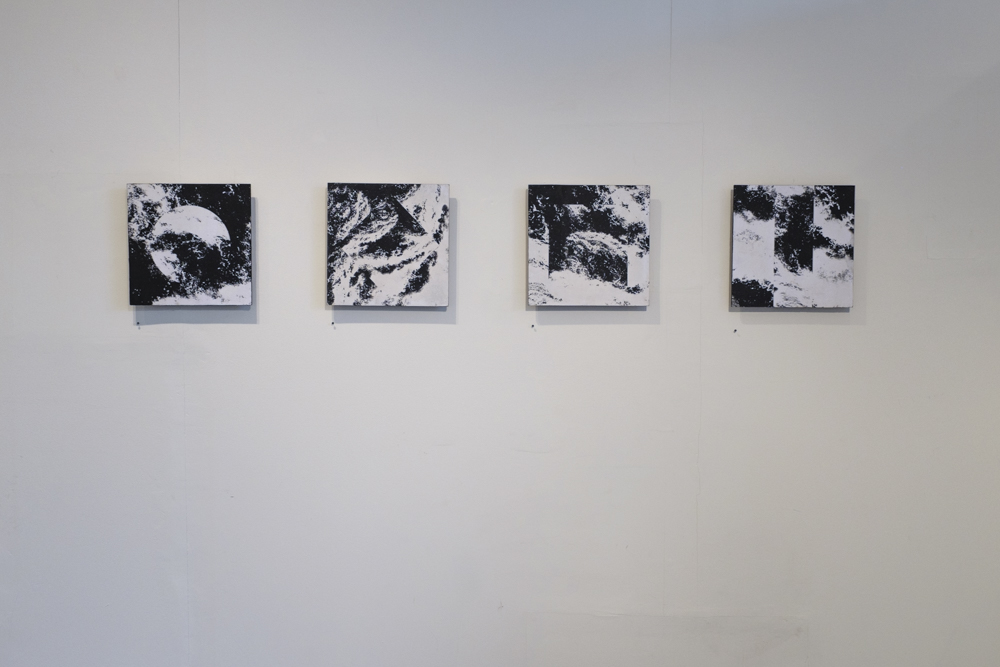 ::
Additional pieces from Kate Iverson's "The Black Moon" show on display at the SooLocal gallery through November 8th. For updates on both galleries, upcoming artists and their pending move check them out online right here.