I could call it a small phenomenon – in the last 3-4 years there's been a boom of locally-bred streetwear and street fashion brands in Greece. Some of them are really ones to check, some others – probably the majority of them – are total rubbish. But all in all, it's very promising to see young people cut their teeth in the fashion industry, doing something of their own and following their dream.
One of these brands is Sneak Aces, with roots in snowboarding and skateboarding. They independently took the whole projet to a new level, opening their own flagship store two years ago. Quality-wise, Sneak Aces is top of the game and the best example of community-building in a local level.
Founder Nick Paraskevakis answered to our questions, while we were sporting some of the new Sneak Aces pieces.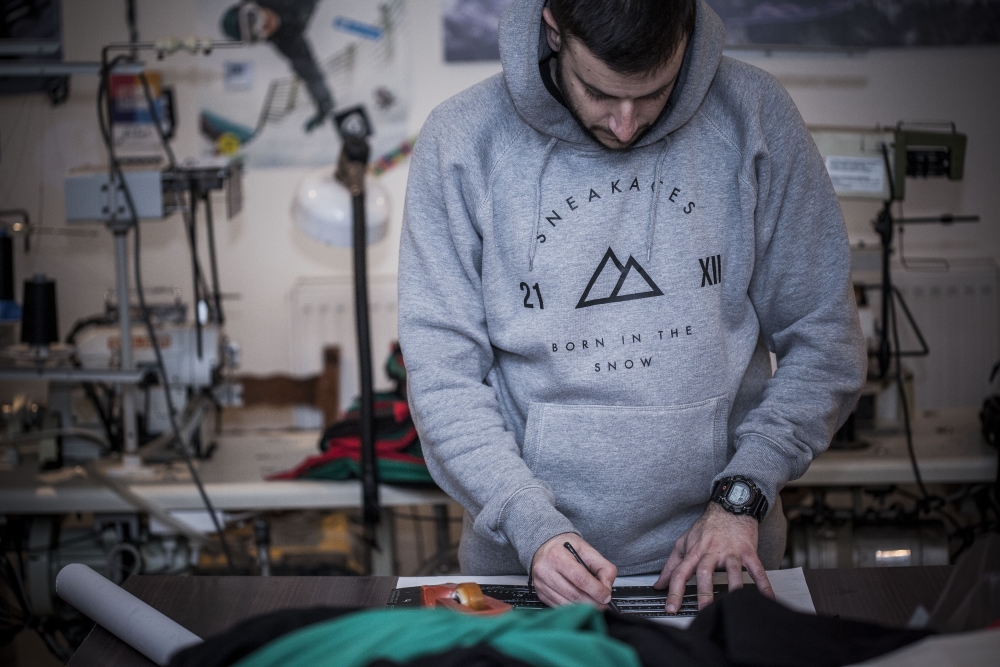 MANOS NOMIKOS: These days you are celebrating the 2 year anniversary of your flagship store. How was it back then two years ago?
NICK PARASKEVAKIS: A peaceful neighborhood without too much traffic or noise. When it all started and we were searching for company offices we were looking for a space to simply support our online orders, so we weren't looking in crowded places or shopping districts. The place we found was an abandoned, empty space and we were crazy enough to think big about it and willing to give it shape and turn it into an amazing place.
We decided to go for it and open a shop in the middle of nowhere, we wanted people to come exclusively to visit our shop, instead of relying in foot traffic and attention grabbing acts.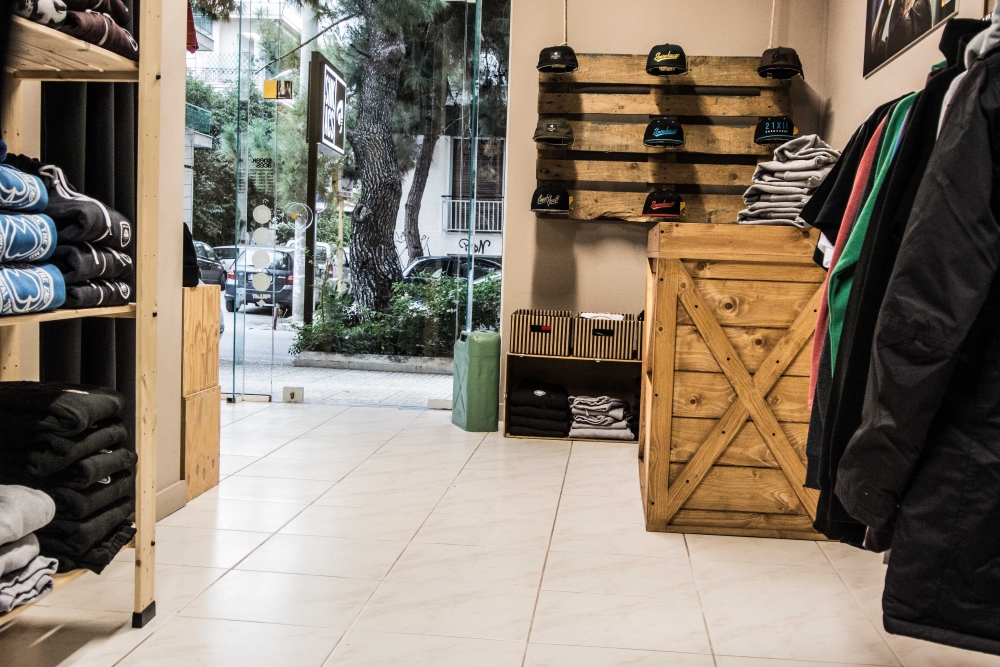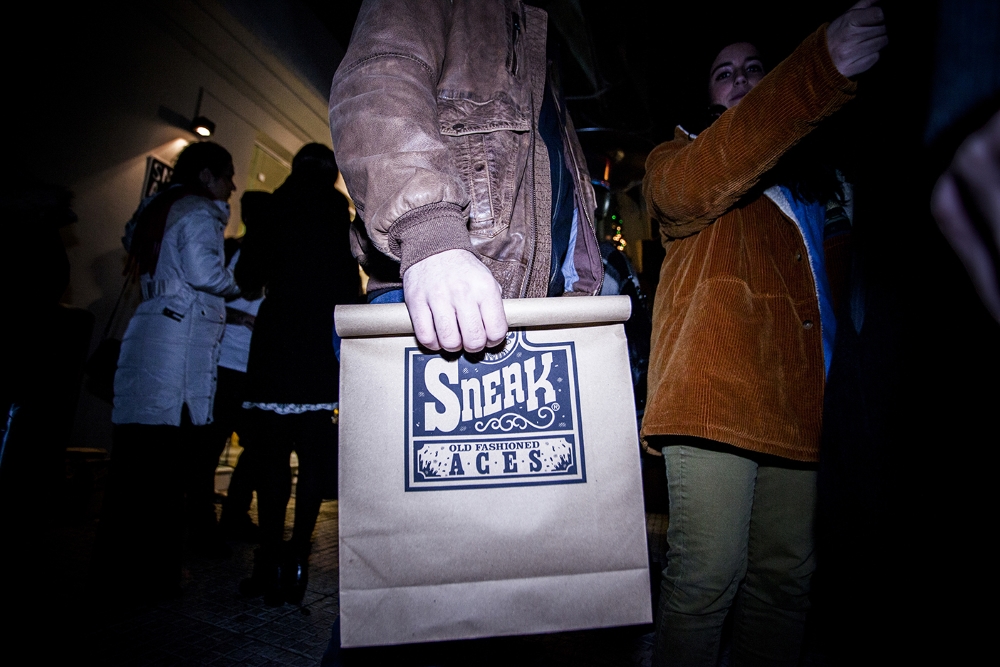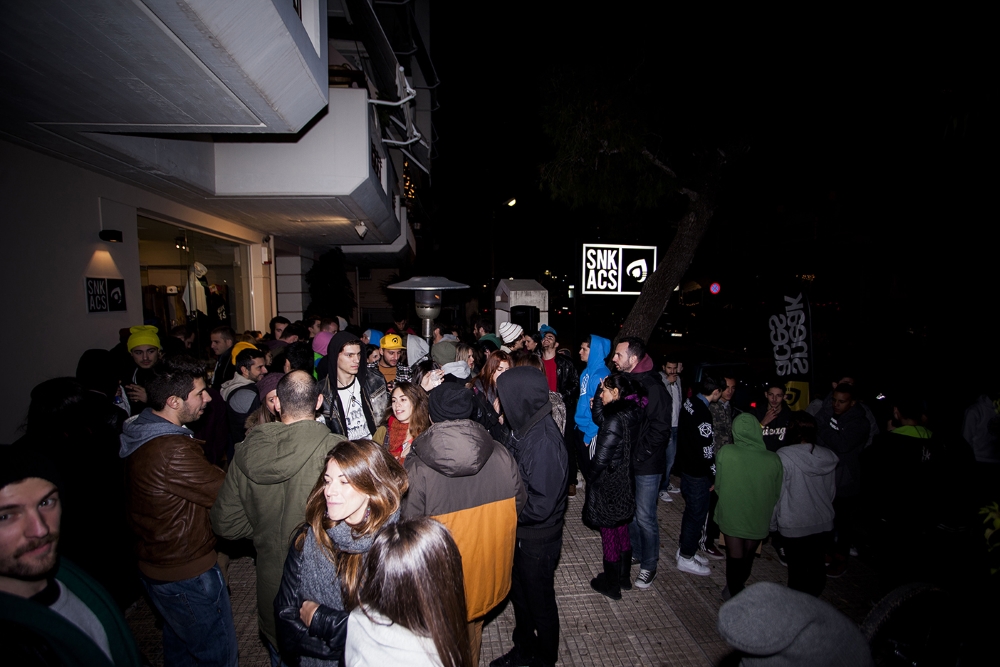 How important was it opening your own flagship store? The most important move so far?
Opening our own store was crucial, but we didn't realize it until later on. Like I said, in the beginning, we were just searching for a place to support our online shop and bring more structure and organization to the brand and company.
However, during our search, our way of thinking changed radically, along with the fact that we found a place with a yard big enough to host our parties and our BBQ weekends with the Sneak Aces family. That was the place to become the first official store and host our work and dreams into becoming an actual streetwear company.
The store successfully boosted our brand and showed the world we were dead serious about what we were doing. People started visiting from day one. They wanted to try the products, they wanted to learn more about the company and its story, they wanted to get familiar with the people who started it and show their support. And most importantly, the store managed to bring us closer to our fans and supporters, effectively turning this into a family rather than just another urban brand.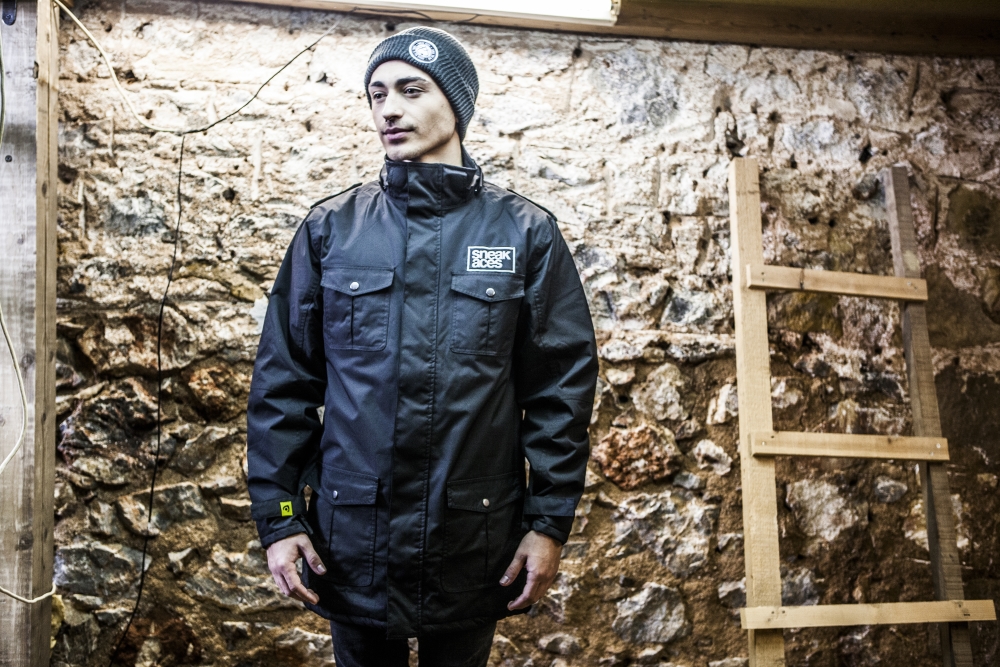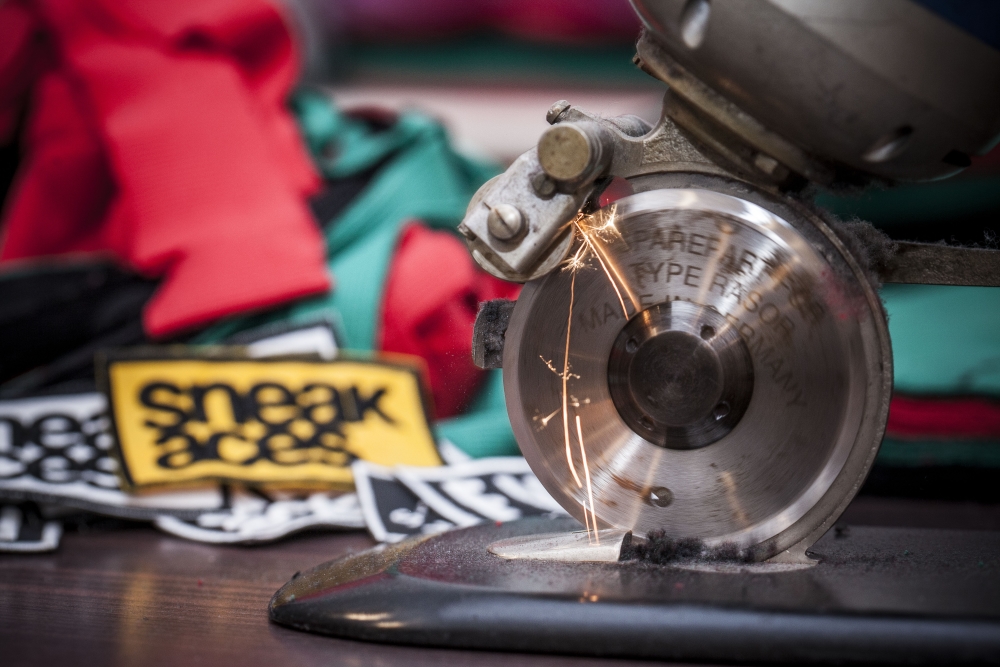 The story of Sneak Aces is like a classic streetwear story, a bunch of guys making a bunch of T-shirts in the beginning?
I would say it is more of a snowboard-related story, since the trigger for building Sneak Aces was our passion for snowboarding. It was 2007 and I was searching for a name for our snowboarding crew, we were just a bunch of dudes going snowboarding and wanting to frame our craziness in shots and videos. That year, I remember, there was a new guy on the Crew, Stavros, who was just starting to ride and was also into the street magic tricks and stuff, so the craze was mutual. We would hang around and he would always have some poker decks in hand, most of which he left in my room. So one night when I was home, I had ordered some pizza and had a movie playing on TV, and I was doodling with the Ace of Spades symbol and trying to get it right on paper. I really liked the symbol and the word "Ace," and I suddenly heard the word "Sneaky" from the movie dialogue. The name "Sneak Aces" then struck me, and it was decided that it would be the name of our crew.
Sneak Aces was active and kicking, and along with it there was a blog with all our updates from our riding trips as well as some tees we had created in order to be recognizable on the mountain. Then after a few months, I decided to turn the simple blog into an extreme sports portal, so that everyone from the crew could write about their board sport of choice. That was the year I met my partner, as I was searching for someone with expertise on the digital industry and good aesthetics in order to take the website a step further, and to include an e-shop in order to start selling a few hoodies and tees using a few spare money I had back then. He embraced the philosophy and my love for snowboard and together we decided on turning this into a fully fledged clothing brand. After one year of hard work we officially launched Sneak Aces as a brand, opened our official store and we were absolutely determined we would turn this into something big.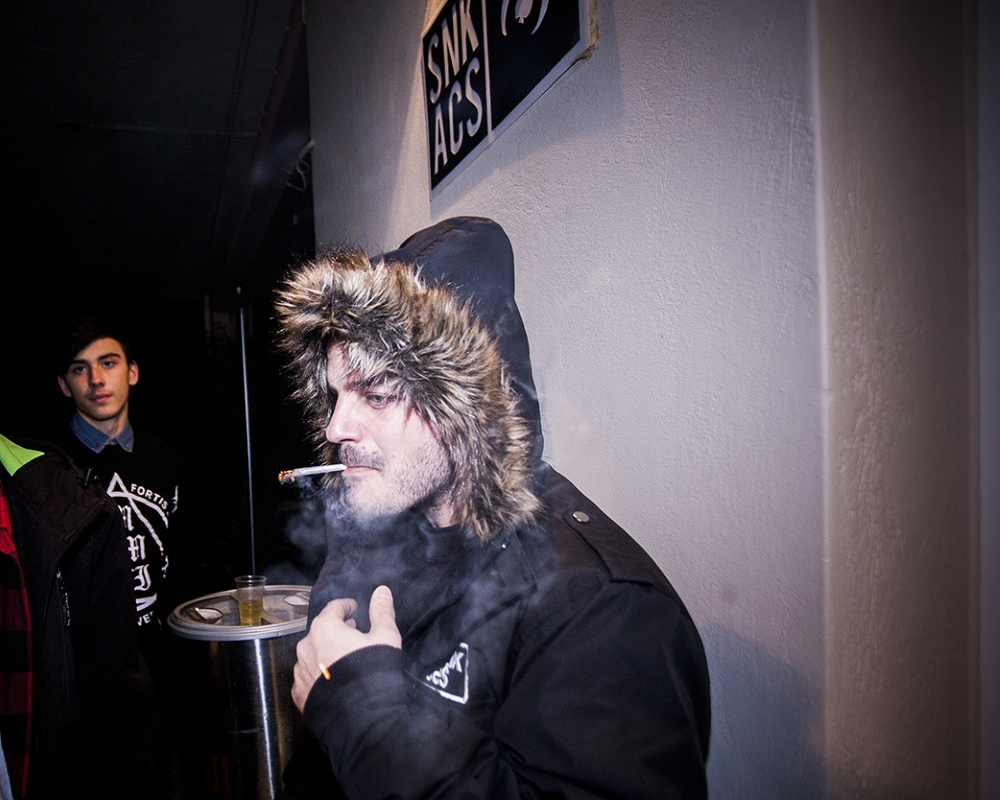 Sneak Aces' Jacket Premium.
It's really nice to know most of your products are still manufactured in Greece. People have to know Greece had the best clothing manufacturers some years ago (or say decades?), before the majority of work went straight to the factories of China (like in many other cases, for bad and good)...
Clothing manufacturing in Greece is of the highest quality on a global scale. A large amount of leading fashion groups and companies still produce a part of their product lines here. I've known the Greek production landscape in its good and bad, having been born in a family that owned a small factory as a legacy of my grandfather, built in 1976. That, of course, played a major role in the company's progress as I was able to manufacture a large part of the clothing line inside the factory. It also gave us the ability to review the smallest details and experiment on different prints and production methods, and that's how we were able to create the more unique and somewhat different pieces of our collection.
Apart from that, the experience, dexterity and craftsmanship of Greek pattern makers is priceless. They can handle a piece of clothing with great ease no matter the level of detail and difficulty. There are times where I stare at old catalogues aging 2 or 3 decades ago and I can tell how progressive and solid they were in terms of style and design.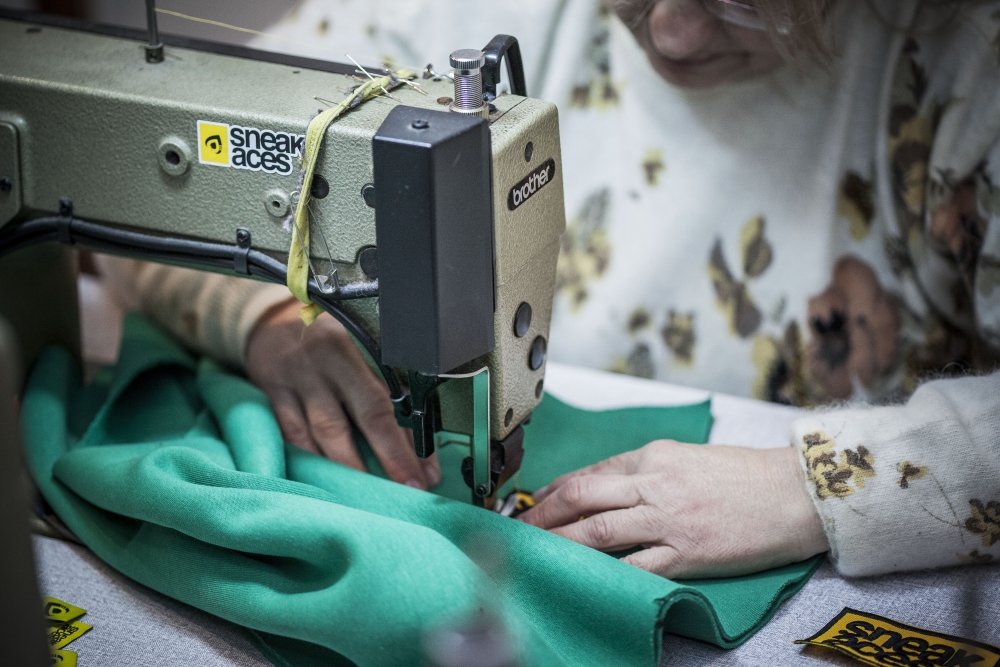 We've checked some special items in your collection like the Fullfit hoodie and the tube scarf. Tell us more about these cool pieces.
The Fullfit is a company signature product, it couldn't be any less as I originally made it for snowboarding. The idea was clear, I wanted to be able to go snowboarding with my buddies on a sunny day, wearing nothing more than a hoodie.
The product had to cover some of the essentials of a jacket, therefore it had big pockets, a special lift card sleeve pocket and special gadget pockets for cellphones or music players. You couldn't easily find a long hoodie with such features, design and cosy fit from other companies.
The Fullfit has a character of its own, from the first time we released it in 2012 it made a big impact, ststreand it was well received from the people that engaged in mountain sports, as well as people who wanted it as a lifestyle product to wear at home or in the city. It was featured on Streetgeist, [a] popular street fashion blog in Los Angeles, as an interesting street style product, worn by a woman as a dress.
Now the tube scarf, that's an idea that derived from the past and adapted to today's standards. It's not your typical fleece neck gaiter, neither an old fashioned wool scarf. We combined those two concepts and created a product that can be worn in the city as well as the mountain. It can be used as a neck warmer, a full face or even a headband. The specific material gives the tube scarf a much better feel than typical polyester products.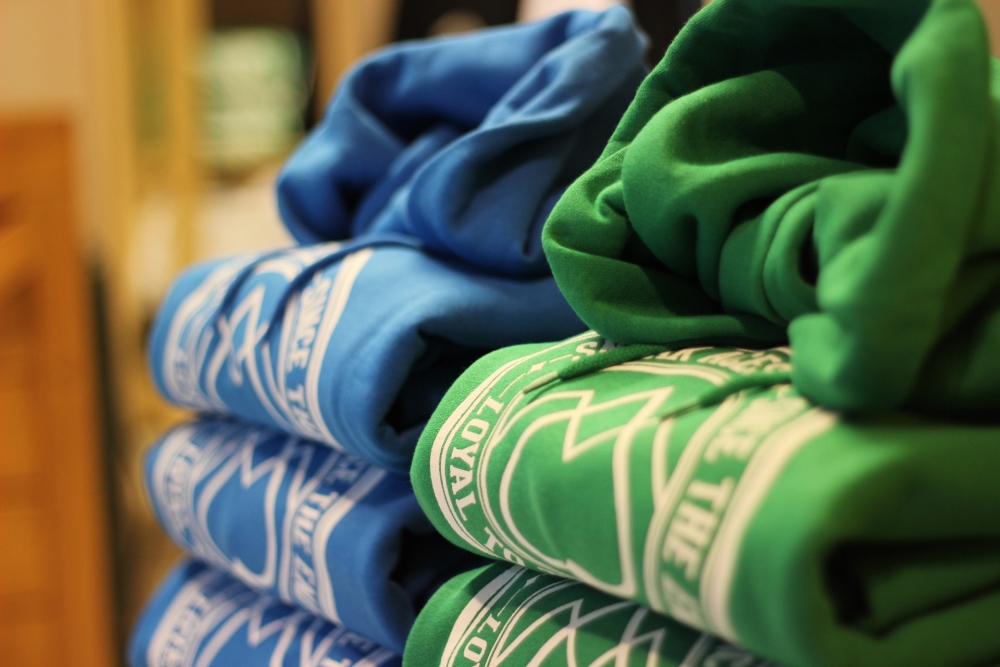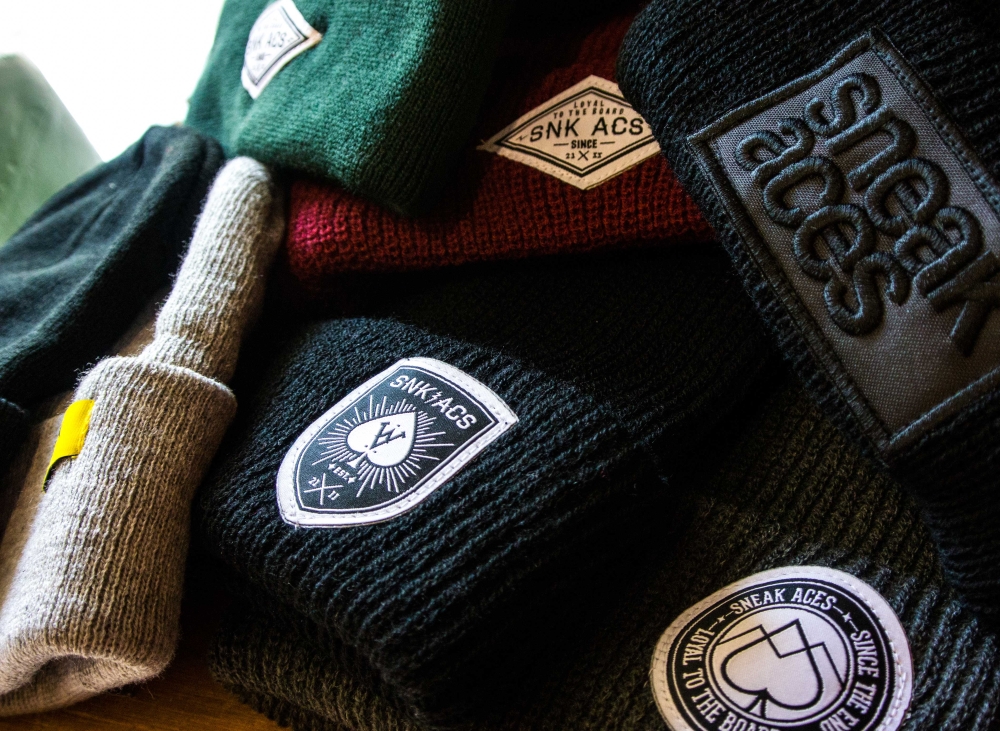 What 2015 is bringing for Sneak Aces?
Our goal is to take the company abroad, to get more people to know it. We already have customers and brand advocates in Europe, but we certainly need to attract more people and reach the US market as well, as the feedback we are getting in our social profiles is very positive.
Sneak Aces will definitely increase the variety of its accessories and signature products, as they have been greatly accepted by our customers and of course ourselves. The progress of the Fullfit will be crucial as well, as it is already in a state of updating.
::
SNEAK ACES
Iroon Polytechniou 10
Athens 15231
Greece