As corny as it may sound, sometimes music is the only cure. Whether it's a devastating heartbreak, your roommate finishing the last glass of juice, or your team losing last second in the Superbowl. Whatever it may be, good music, at times, is the only remedy.
This brings me to Fool's Gold artist and Vancouver native, Sleepy Tom, whose laid-back demeanor, sense of humor, and production skills have caught the attention of thousands of fans around the world, as well as industry big wigs like A-Trak. I recently had the chance to chop it up with Sleepy Tom about his plans for the near future, his thoughts on electronic music, as well as super deep questions like "Young Thug or Travi$ Scott?"
Read our conversation below and get to know the super talented young producer hailing from Canada's West Coast.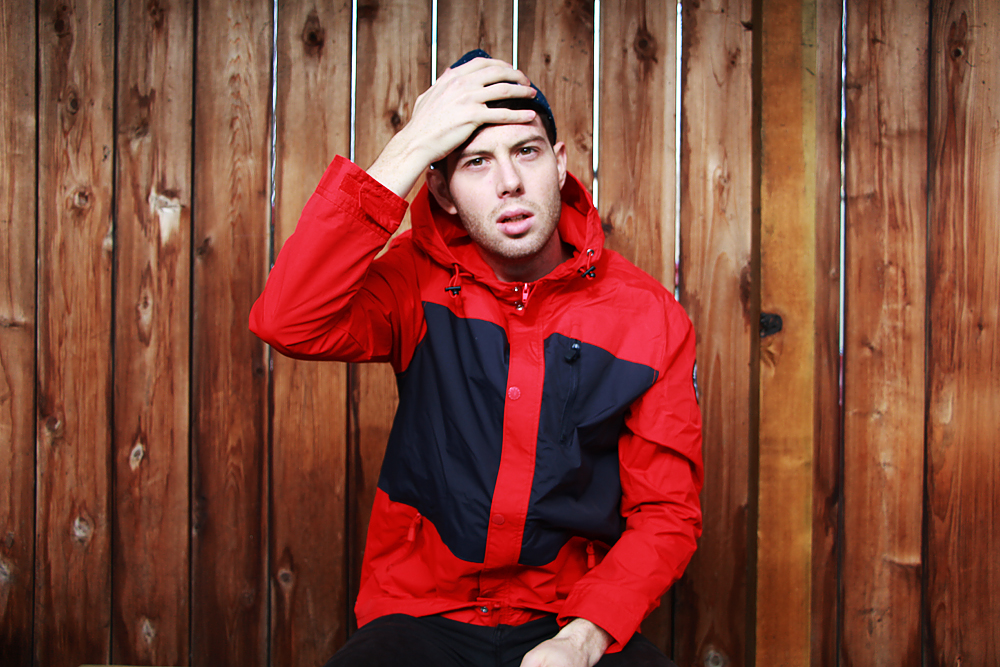 CHIEF BOSOMPRA: Let's start things off with a question you've probably been asked a million times – why the name Sleepy Tom?
SLEEPY TOM: I'm a bit of a recluse sometimes. Not all the time, but when I'm out with friends, I'll call it in early 80% of the time (what a downer). Coming up with the name wasn't really a thought-out process though. I wanted to use my middle name (Thomas), then I just threw some adjectives in front. Sleepy Tom felt right.
You recently dropped a new track with Gladiator called "Cruise Control" to celebrate your mini Canadian tour. How did that collaboration come about?
We're both on Fool's Gold and have played a bunch of shows together, so we've kept in touch over the last year or so. We both play a lot of each other's music out at gigs too. Dan and Ian just hit me up with an idea and I expanded on it a little, then "Cruise Control" was born!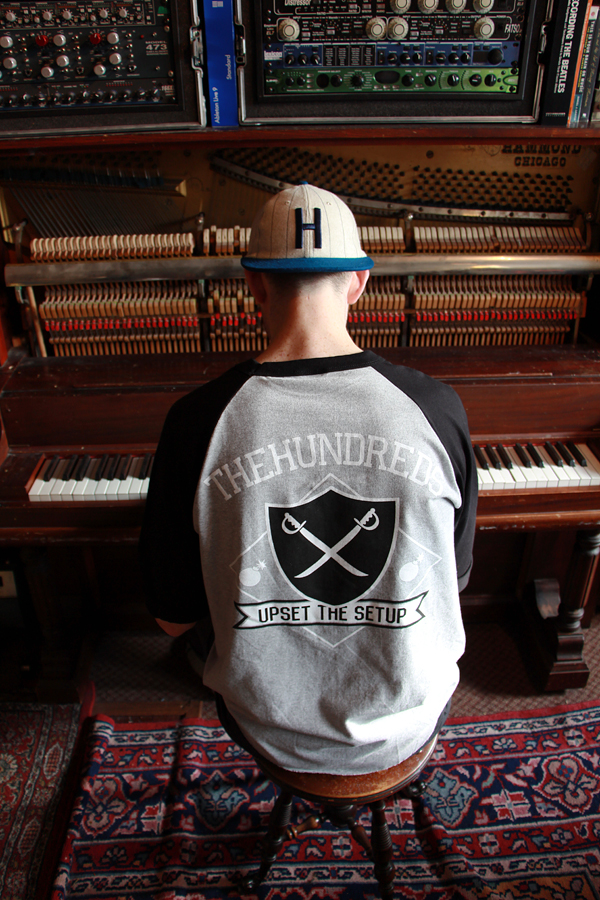 Your new song "Pusher" came out last Tuesday featuring Anna Lunoe on Fool's Gold Records. How would you describe it to us?
It's one part positive body-feels and soaring melodies and one part going lightspeed in a DeLorean.
How did you come to sign with Fool's Gold?
I'd been a big fan of the label since A-Trak put out his Infinity+1 mixtape, and was a one-time "Mr.Goldbar" mascot at an FG boat party. Then once my music was at a point where my DJ friends wanted to play it in their sets, I sent out a demo called The Currency to all my favorite labels. Fool's Gold responded a month later and signed me! Probably helped that I had already put my sweat into the brand (it was really hot that day).
On a serious note, my heart goes out to the Fool's Gold family today as they mourn the loss of their original art director and co-founder Dust La Rock. I was such a big fan of his work. It's a sad day for the creative community.
Vancouver natives are known to have a lot of love for their city. Why do you think that is and outside of Vancouver what's your favorite city to perform in?
Yeah, Vancouver is very in love with itself.
Toronto and New York have been highlights so far, and of course hometown shows in Vancouver are the best! But there are A LOT of new cities I'd like to play this year!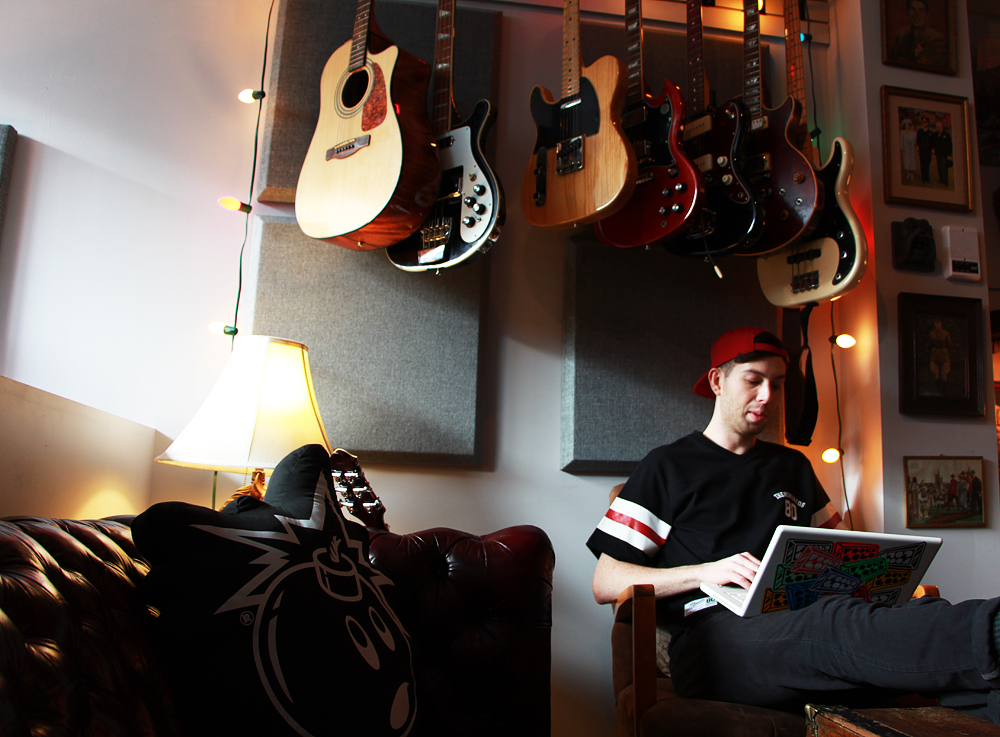 Dubstep and Trap are two Electronic subgenres that became huge in recent years. What do you think the next big sound is going to be?
Hard to say! We kind of just keep bringing up past genres and putting a modern spin on them. I think overall, the industry is more about unique artists now, rather than hot-sounds. But maybe we'll be totally blindsided by something some 12-year-old kid makes in his/her bedroom this year.
Heading out on tour what are 5 things you don't leave home without?
1. Sweatpants (lucky my The Hundreds pair are fashionable so I don't look like a total scrub on the plane).
2. Oranges and Power Bars for when I get snacky.
3. Carmex.
4. Laptop.
5. Hard drive full of sounds and sessions so I'm ready when inspiration comes [smiles].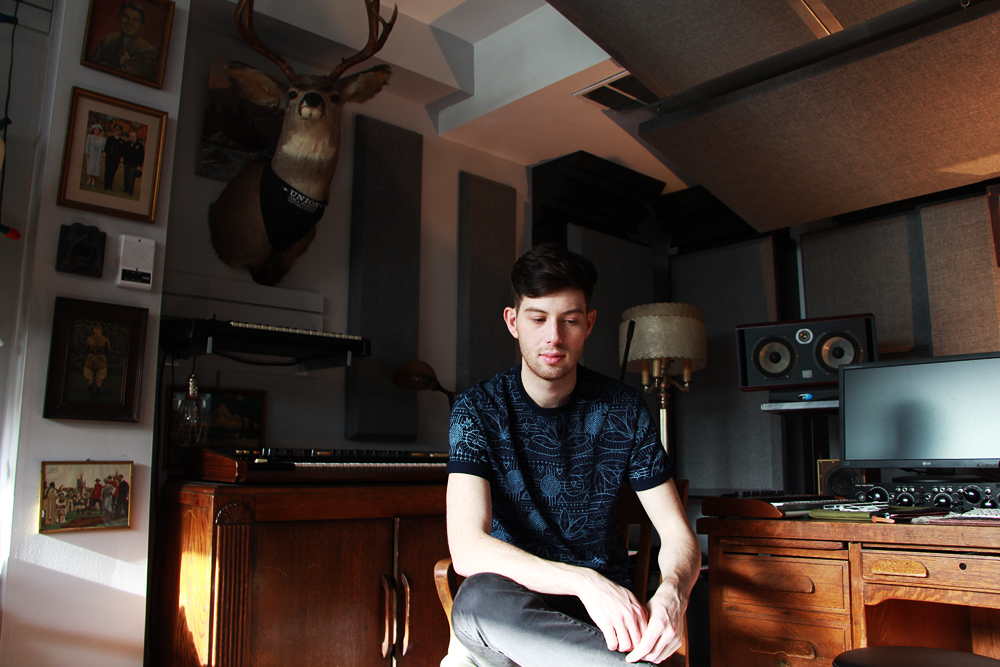 Seeing that we're in the midst of cuffin szn and #cuddleszn, what's on Sleepy Tom's Netflix recently watched list?
The Big Lebowski, Friends, Happy Endings, 12 Years a Slave, and Argo.
Travi$ Scott or Young Thug?
Thugger. DANNY GLOVER!
We just kicked off 2015, what do you have planned for this coming year?|
I have a bunch of songs with producer friends coming together at the moment. So a few more collaborations, plus some originals, and other remixes from myself! Continuing on with the PILLOWCAST series every month. Then of course, trying to play a bunch more cities in the states and Canada!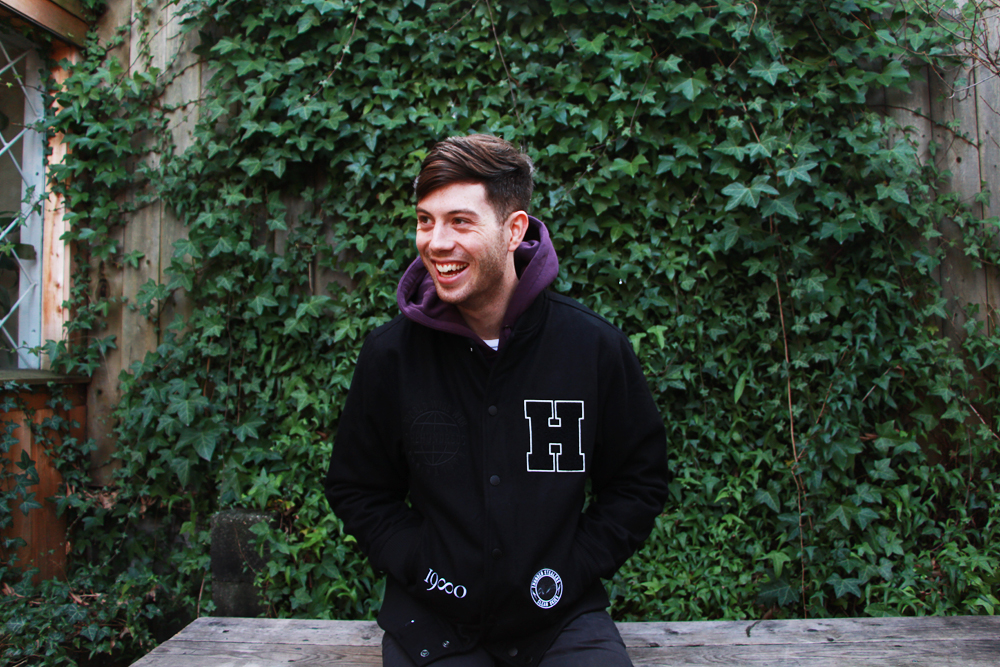 Any last words for our readers?
If you're reading this, you are wonderful and unique and I appreciate you.
::
Follow Sleepy Tom on Soundcloud and Twitter.
Photos by Donnel Barroso taken at Tugboat Place Studio. Everything Sleepy Tom is wearing is from The Hundreds' Spring 2015 collection.