They came. We ate. We conquered. Thanks Seoul Sausage for surprising our work with the tastiest Korean-Mexican fusion cuisine this side of the L.A. River. And if you're local, or even the slightest bit epicurious, then you're in luck, 'cause Seoul Sausage recently opened their first storefront in the hub of West LA's blossoming "Little Osaka" district. Without further adieu, here's some photos to hold you over 'til your next, or first ever, kimchi relish and garlic jalapeño aioli infused galbi sausage from our buds over at Seoul Sausage Co.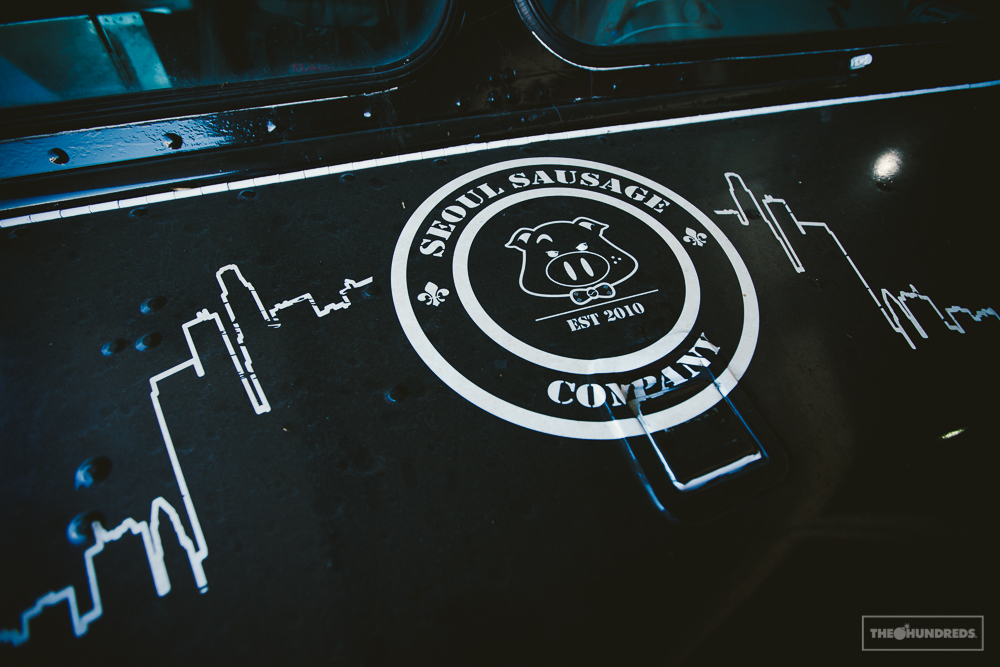 Next level grill-mobile.
Spicy pork sausage with apple cabbage slaw.