You wouldn't guess painter and mural maestro Sanithna Phansavanh is new to the larger public works game. He started only in June thanks to a chance opportunity with a fellow Atlanta artist. "…Peter Ferrari asked me to participate in a live painting event," Phansavanh says. "The event was so fun and it was such a great learning experience. I loved the challenge, both from a logistics standpoint – scaling things proportionately took a few tries – and for the physicality of it all – using large sweeping movements with your body, trudging up and down ladders. But what I loved the most was the direct interaction with the community."
He was hooked, completing a mural for Old Fourth Ward bar and restaurant Mother and a live-painting event in conjunction with the A3C hip-hop festival.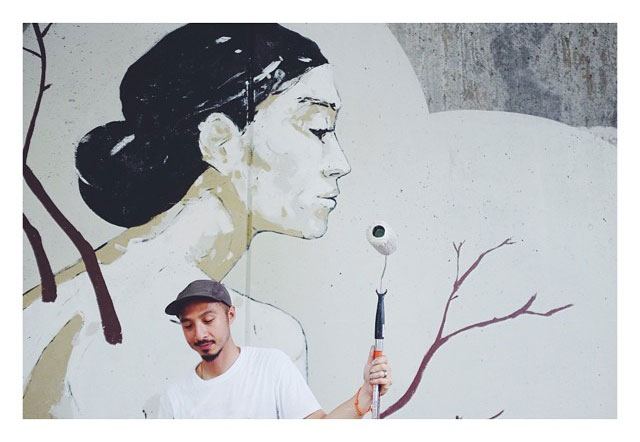 Phansavanh continues: "Art, for me and most artists, is a relatively private affair when it's created… But, then it transforms into this weird display of exhibitionism when the work is shown. The intimate is turned inside out and it feels disconnected. With public art, that equation becomes null. It helps to make art more accessible, goes beyond the sterile environment of the gallery, and establishes a better understanding of art. Creation and sharing become the same thing."
Most work relays on bold black strokes and charcoal shadows to lift bright washes of color. Although preserving a hynagogic flavor with a sugary shimmer, Phansavanh's art often has a mysterious, dark quality about it. Tiny sighs of the underworld bleed into the ethereal wonderland of SweeTart clouds and soft, sloping curves.
The artist moved with his family south from the Midwest at such a tender age, he considers himself an Atlanta native. "Southern culture is as much a part of my identity as Southeast Asian culture, but I wouldn't say I've consciously incorporated identifiable aspects of it in my work," he says. "Subconsciously, I'm certain that I've incorporated a lot of macabre elements from Southern Gothic writing, as I've loved writers like Flannery O'Connor and William Faulker since I was young."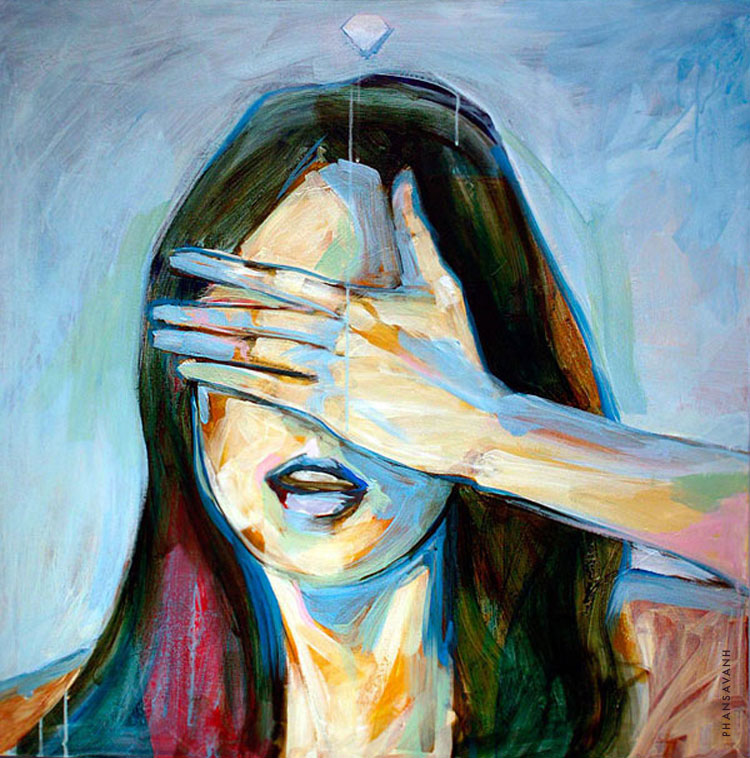 Delphi.
Feminine shapes play another central role is his efforts, making remarkably more appearances than male or any other forms. "Women's bodies are more aesthetically pleasing to me," he says. "I trust women more. It's undoubtedly rooted in my issues with my father, but I've always had better relationships with women. Beginning with my mother and continuing with most women I've known, women have protected and nurtured me. My art inherently extends my love, respect and admiration for them."
Phansavanh, as both a person in general and an artist specifically, emotes gratitude. "Atlanta is ripe with possibility," he says, citing the Southeastern hub as a fertile ground for acceptance and with that, inspiration. "In general, there's the upper-crust art scene and there's the lower-crust scene, but Atlanta seems to amplify that divide. The larger, middle population gets disassociated. But, it also shows that there's a voice for that greater accessibility. There's so much space here that artists can, conceivably, control how and where they develop."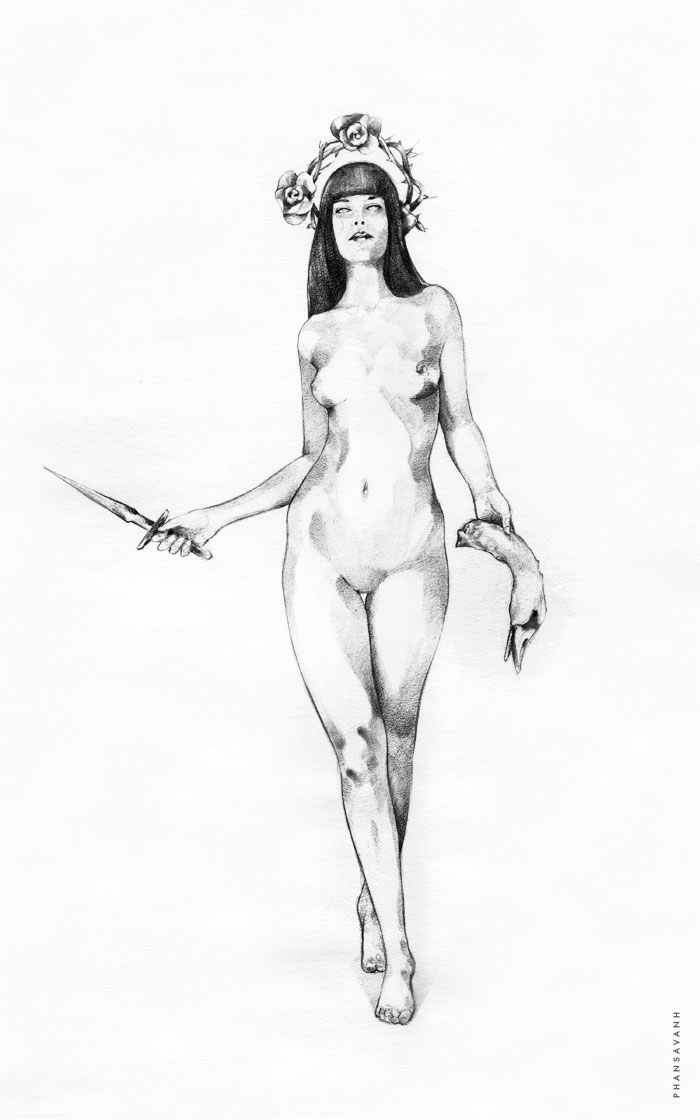 Leda and The Swan.
With that gratitude comes an admirable humility. "No matter how self-important we think we are, we're no more than minute flecks floating in a very, very, very, very, very large ocean. In five, 10, 25, and every year beyond, I hope to just be content."