When adidas calls, you answer. Kanye picked up the phone when he left Nike for adidas in 2013. When 17-year-old photographer Sam Trotter got the call to work with adidas, he was just days removed from his high school graduation. It wasn't the first thing your everyday kid from Detroit, Michigan would expect after walking across the graduation stage. Luckily, Trotter, now 19, wasn't your average Midwest teenager. After picking up the camera in the 8th grade, he finessed his way into makeshift photo shoots and was almost expelled from the Detroit Public Schools system for flipping $5 digital yearbook CD's instead of his school's $55 ones.
Trotter has shot for Complex, Vibe, and the Detroit Free Press but he says his accomplishments haven't quite hit him because everything took off for him in the blink of an eye. He went from skipping school to capturing moments with a Canon 'point n shoot' camera to working on Big Sean's adidas Originals campaign.
I got a chance to catch up with Trotter while he was in Los Angeles working with Willow Smith and the talented 1234 and Homies Only crews. We met at a little taco spot tucked in the busy streets of LA to talk about everything from his ideology on concert photography to documenting life in his hometown of Detroit. Take a look at what one of the brightest young photographers in the game had to say.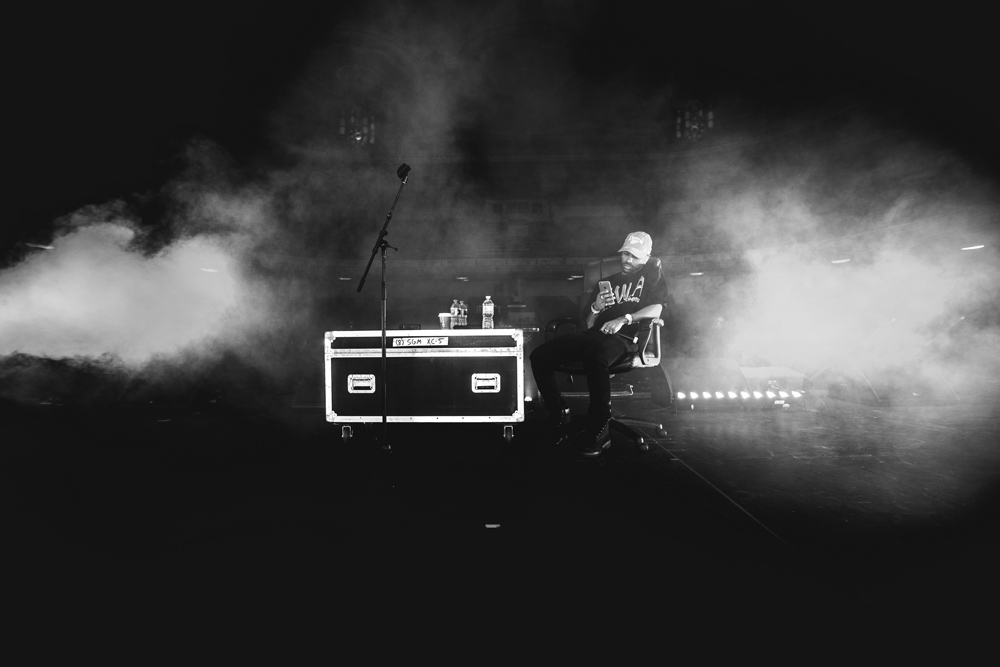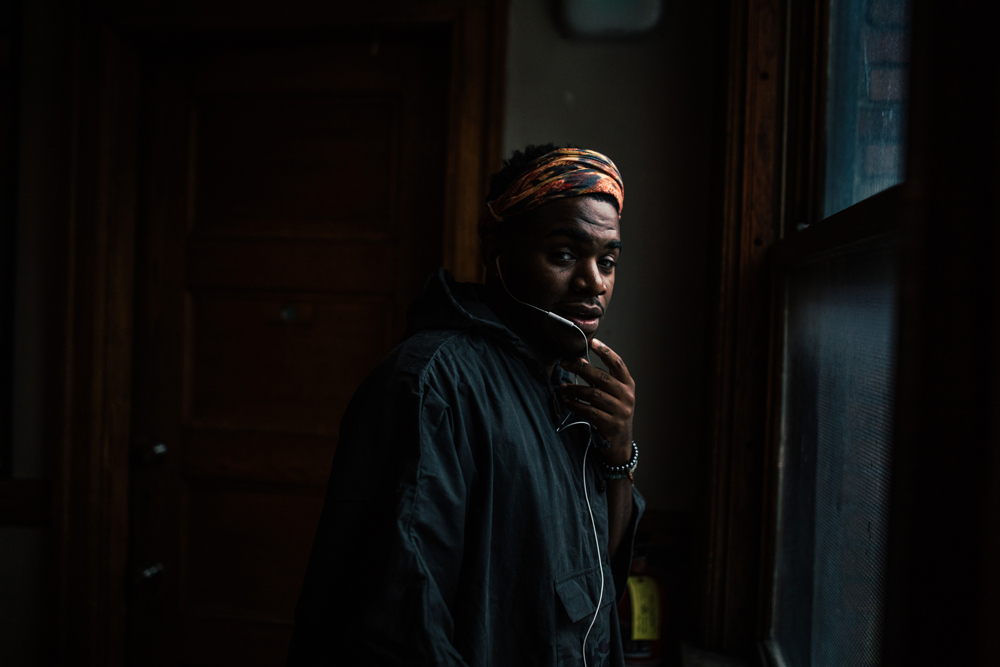 CJ RUCKER: How did working with adidas and Big Sean come about?
SAMUEL TROTTER: The shoot was the same week I graduated high school. Initially when I met the Adidas team and the creative agency they were working with, Kamp Grizzly, we were just talking about me doing behind the scenes work for the campaign, but then they actually looked at my work and decided to hire me for it. I remember they said, "Tell us what gear you need to rent." Everything was really last minute so I put together a quick few things I thought at the time would be cool to use. The day before the shoot, they called telling me to come pick up the rental. When I got to the school, I was surprised because they bought the equipment and gave it to me as a gift. It was an amazing experience.
"Documenting others' stories further reveals my own."
As a young writer myself, I was wondering if you ever experience self-doubt when it comes to being a young person in an industry of older people?
Hell yeah. When I actually sit down and think about it, stuff really started popping in June 2015. Everything has happened since then, which is insane because it's so much. Yeah, the whole artistic depression thing is real. I run into it daily. Having a support system helps me out. I find myself looking at other people and their success thinking, "This could happen, this could be me." It's more of a realization. Everybody deals with it. Every type of artist, I don't think it's because I'm young. We're creating art because we want people to see it and because we want to be praised for it. That comes with self-doubt until you burst that bubble and can find complete confidence in yourself and your work. I'm working on that now.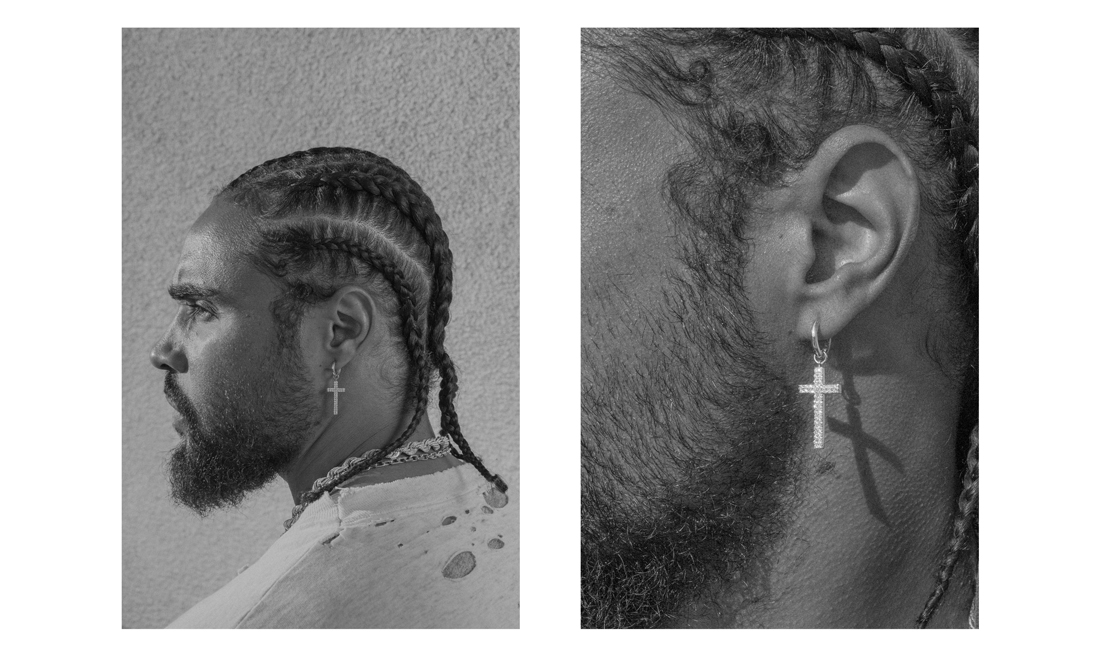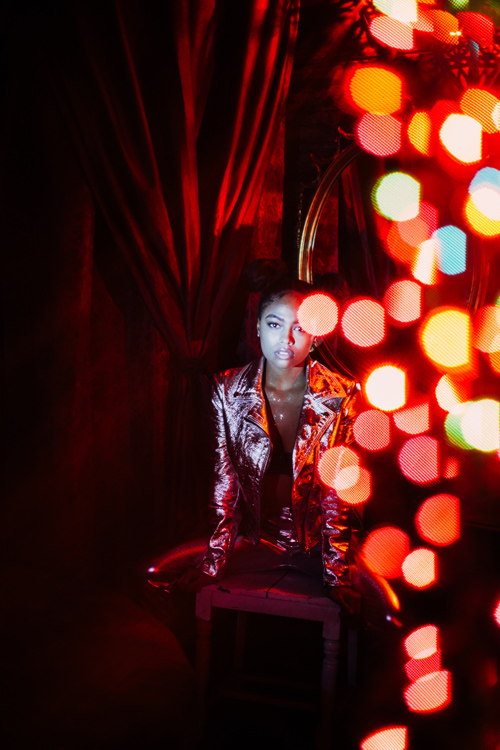 London Zhiloh.
How do you feel about the vulnerability that comes with photography in regards to taking a picture and having that be the only thing the world can judge you on?
I wouldn't say it affects me negatively. It's exciting, in my imagery I strive for intimacy and unique vibes between myself and my subjects so I can only hope that people who view it and judge it can agree to that. Outside of that, I think we are judged on much more than the literal photo today—everything boils down to if you are famous or not regardless of the quality of image and that opens up an entirely different conversation. The only vulnerability associated with me being a photographer is making sure that I'm honest and vulnerable [with] my subject so I can accept them and vice versa. Documenting others' stories further reveals my own. It's challenging to tell a story I cannot relate to, I aim to capture moments that have an underlying theme in my life. As I shoot, I increasingly learn about myself via my subject so that vulnerability is an experience of serendipity and bliss every time.
Back when I first started doing shows in Detroit, I would get home, edit the images, make my selects, and sit for like half a day. In that time span, other people/outlets would have posted stuff from that show. Before I posted, I would look and determine, "Yeah, I may have had too much of a similar shot," or, "Yo, this is completely separate from everything else everyone has taken, this represents something different." That's just how I look at it. I want to create an image that can still be looked at 25 years from now. When I'm documenting a person, that's everything to me.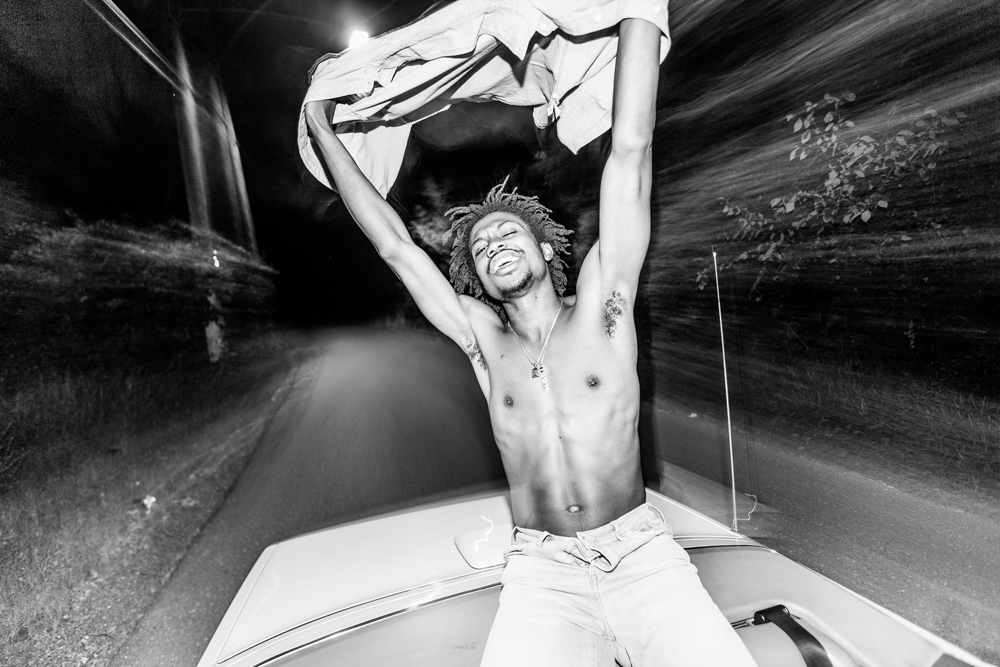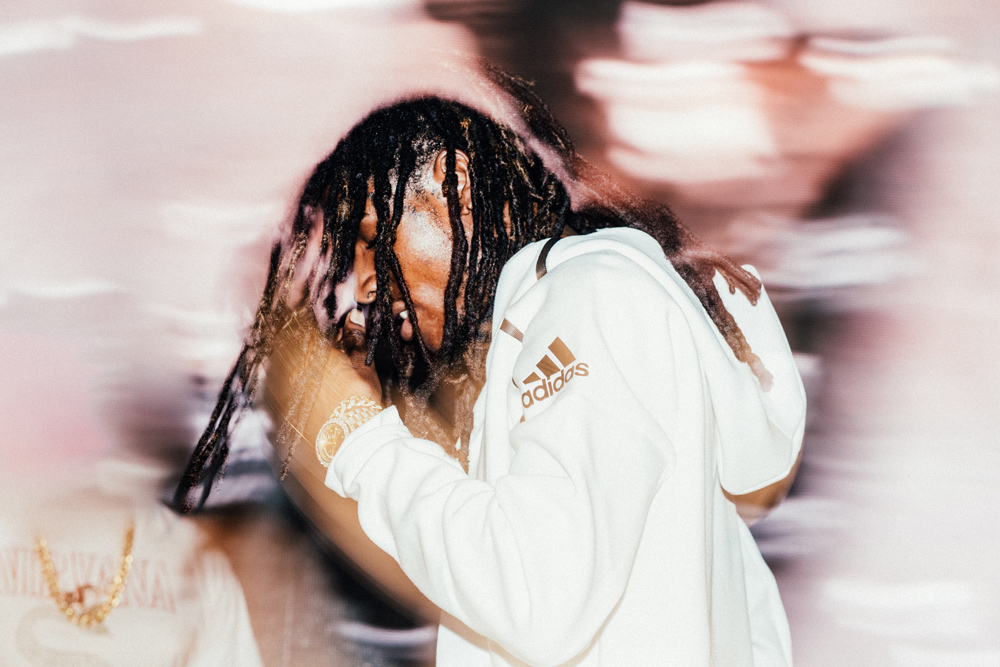 Has that been your mindset for other types of shots also?
That's everything. That's just where it starts. Everybody has bad shots. There's a whole thing with shooting called the 'cold period.' Literally the first 20 images a person takes from a shoot is literally warming up to the other person. Getting your settings right, getting your perspective right, and getting the person you're shooting comfortable. So everybody has bad shots, but like I said, my entire take on it is this: if I'm going to take this image of you and publish it anywhere or put in my portfolio it's because I know that when my book is looked at when I'm dead and gone, that shot will stand out. I try to keep to that as much as possible.
Who are some of the people that make up that support system you talked about?
My family of course. My mom, dad, siblings and stuff like that. Outside of the norm, there was a guy I started working with in 8th grade named Moe. Literally when we first picked up our cameras and shit, we've been there for each other. He's out here in LA too. He's been out here for the past month and a half. I've been the scary one so I'll go back home recoup some money and come back. He stayed and tried to go all in. I could do it but I know in my head the way that things are starting to work out, everything takes time. We're in the fourth quarter it's the end of the year so it's going to take a little bit of time for things to pick back up. I'm not expecting floodgates to open. But yeah he's out here right now pushing his hardest and we're pushing each other.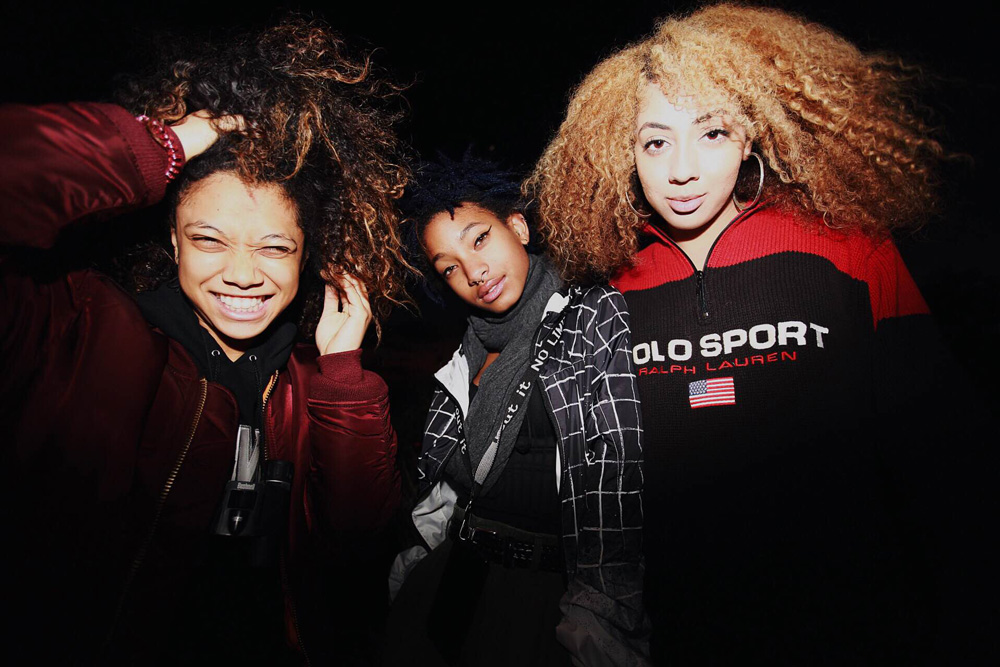 Crystal, Willow Smith, and Jaira.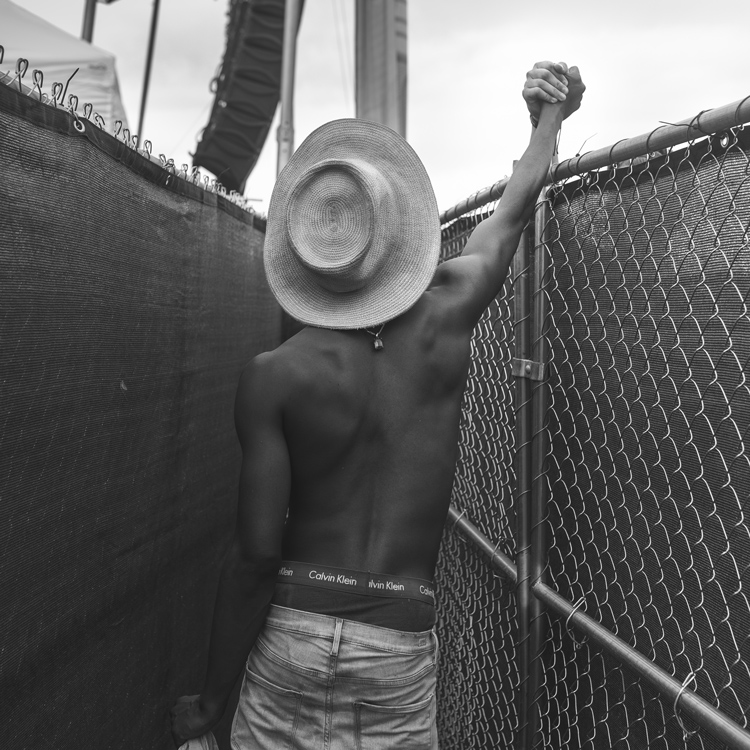 Raury.
What did your parents say about you skipping school and getting in trouble to take pictures?
That's hard to say. I know they were a tad bit more forgiving because I was getting in trouble for different stuff instead of the usual fights and stuff from younger years. I was actually doing stuff with my time I guess; spending time on something I liked. As far as my mom goes—Steve Harvey's Disney Dreamers Academy changed her outlook on everything that I did. They picked three other kids and I out of a class of 100 nationwide. I think for my mom, that was the moment where she actually saw a glimpse that this was becoming something.
Before the adidas shoot, me and Moe actually convinced our principal at Cass Tech to give us grant money to go and take a trip by ourselves to New York. We found out it was kinda illegal, but we convinced her. She gave us $1,000 so we skipped school. We were going down there to meet people to work with. To get back to the question, they disapproved at first, but you know everything is slowly working out.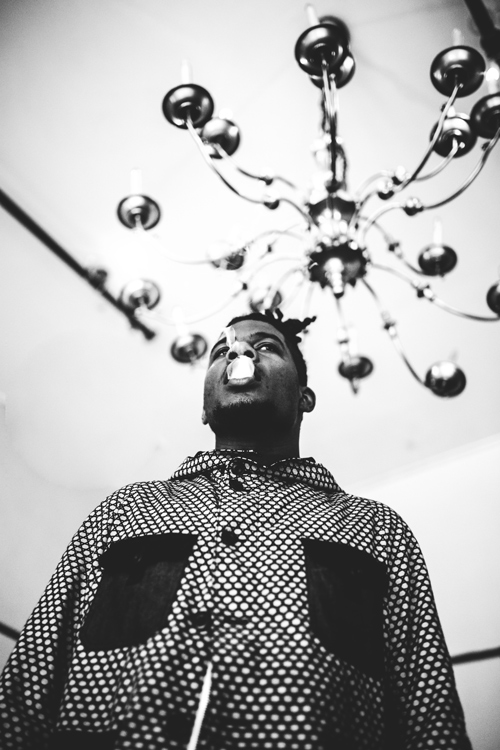 Mick Jenkins.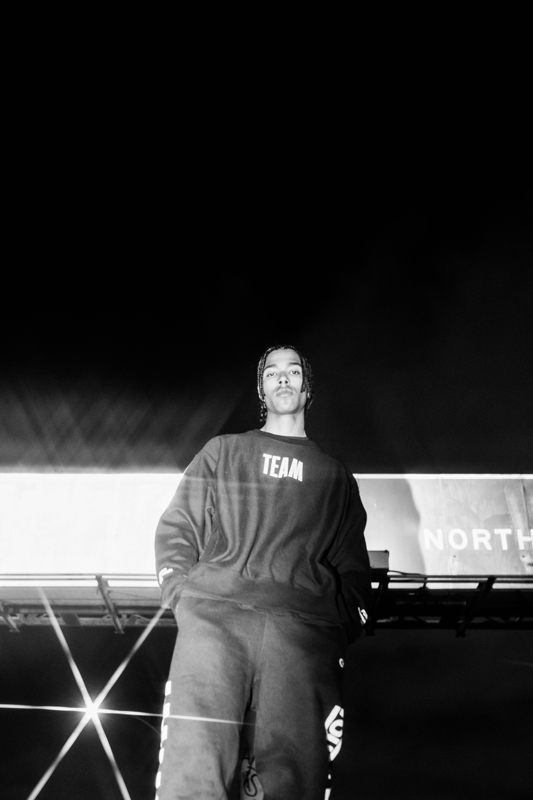 Justin Bieber Purpose Tour merch campaign.
When you look at everything that you want to do and everything you've done, what would you say is your ultimate goal when it comes to photography?
I want to get my career to a place where I'm not struggling so I can work on other things. I want to do creative direction for artists. I've been attempting to work on that with artists I'm in contact with. I'd love to work on project covers. I want to create genuine stories that outlive the digital shelf life.
I love hip-hop. I grew up on hip-hop. When I was 5 or 6 my dad would play Ice Cube, Laugh Now Cry Later. All of this West Coast, East Coast music. I used to feel jealous because he would say, "Oh yeah I remember when this album dropped." In my head I was thinking, if I was your age I would be a GOAT now.
If I was shooting back then, just imagining the stuff I would've witnessed and captured. On the flip, I know there's a reason why I'm not as old as he is and that this is my time. I've been blessed to meet and document artists that I'm actually a fan of. I felt while shooting Willow Smith, 1234 and Homies Only that I was documenting a fresh cusp of music and energy; a new wave of hip-hop.
***
See more photography by Samuel on his website samueltrotter.com and on Instagram @itstrotter.
Photos in this post have been updated as of August 2017.