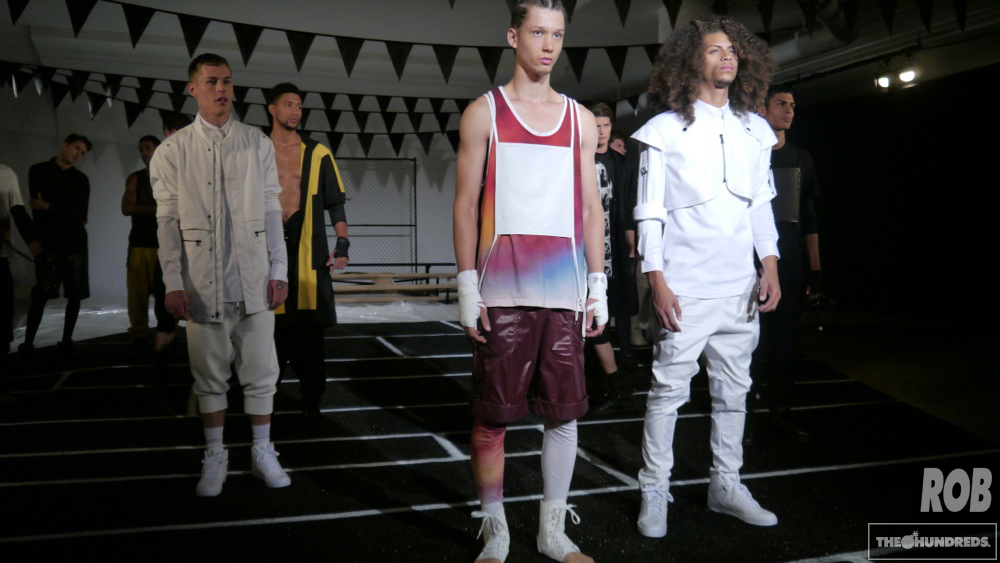 Last night Milk Studios hosted all the right now brands for fashion week. My very good friends Josh Cooper and Laurence Chandler, out of an extreme desire to hemorrhage money, created their own high fashion line, Rochambeau.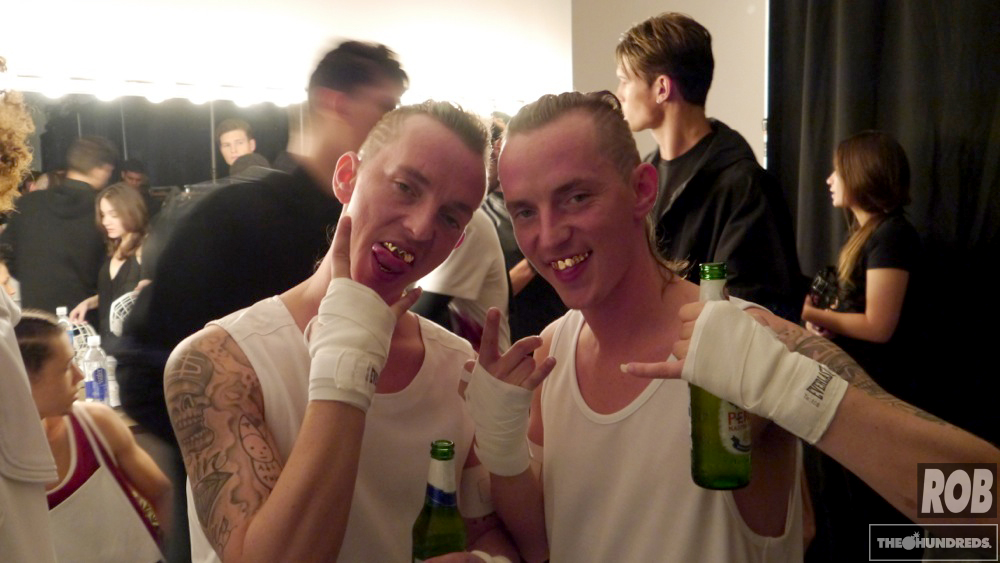 Kanye took his crew to Hood By Air, Justin Beiber stopped by En Noir. The ATL Twins walked in our show. I say "our" because the Rochambeau boys have admitted they only started this brand to impress me.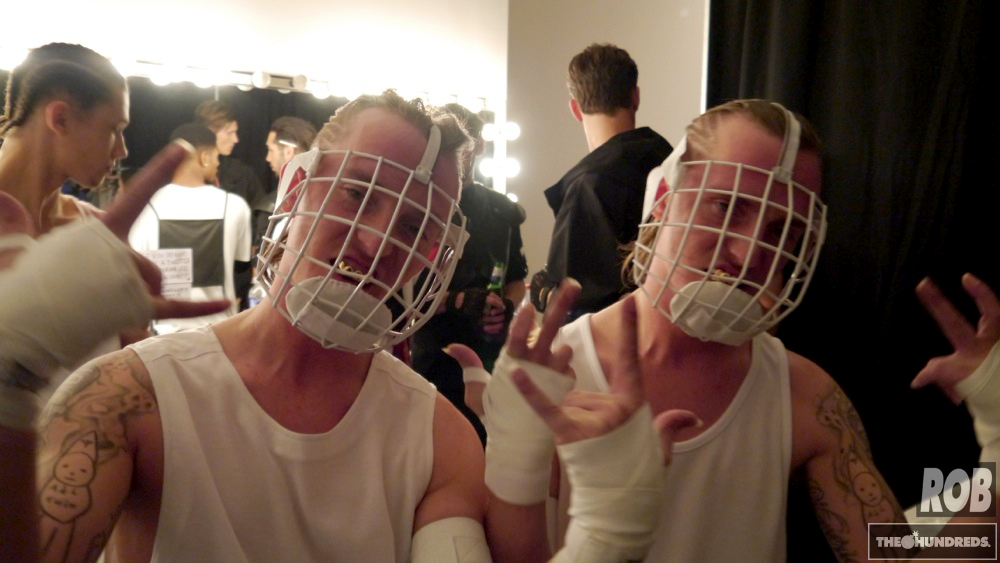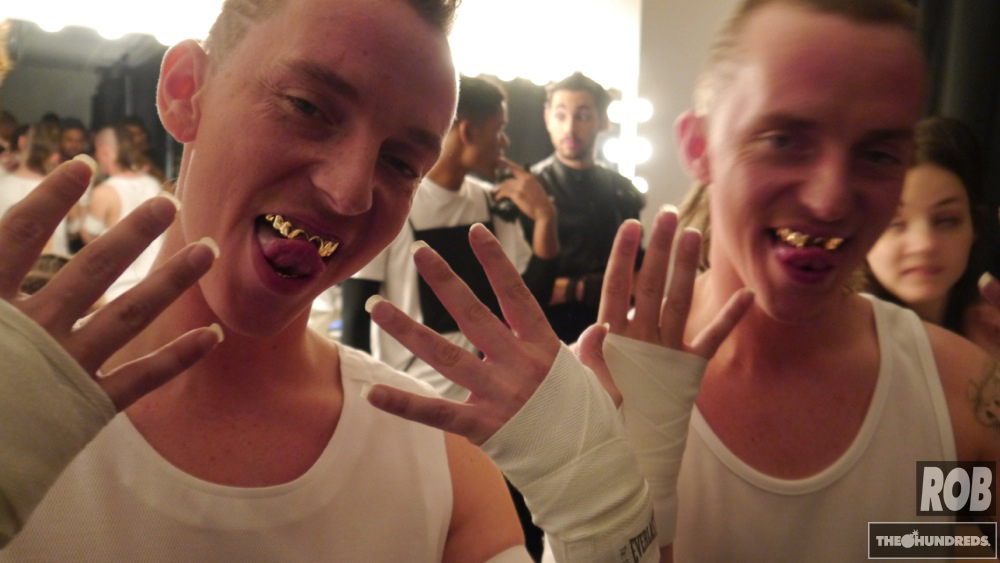 I'm not the only one impressed. Pressed. Pressed. Press.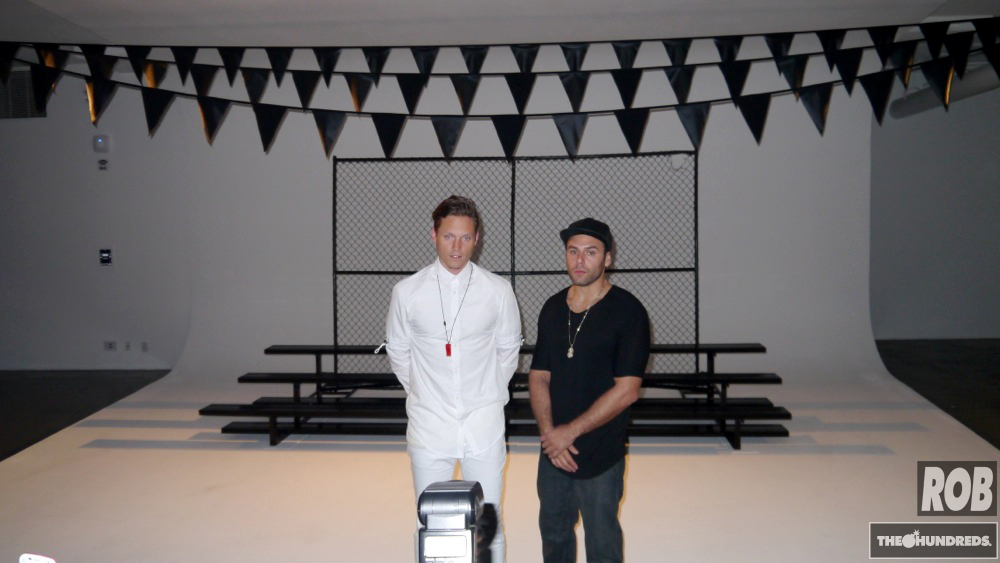 Larry and Josh. Hurting feelings since 2006.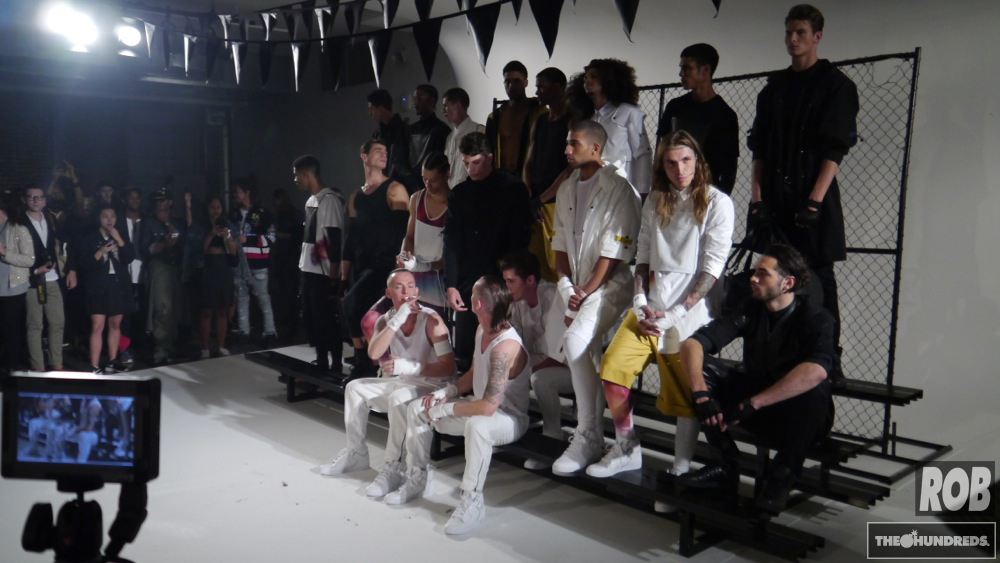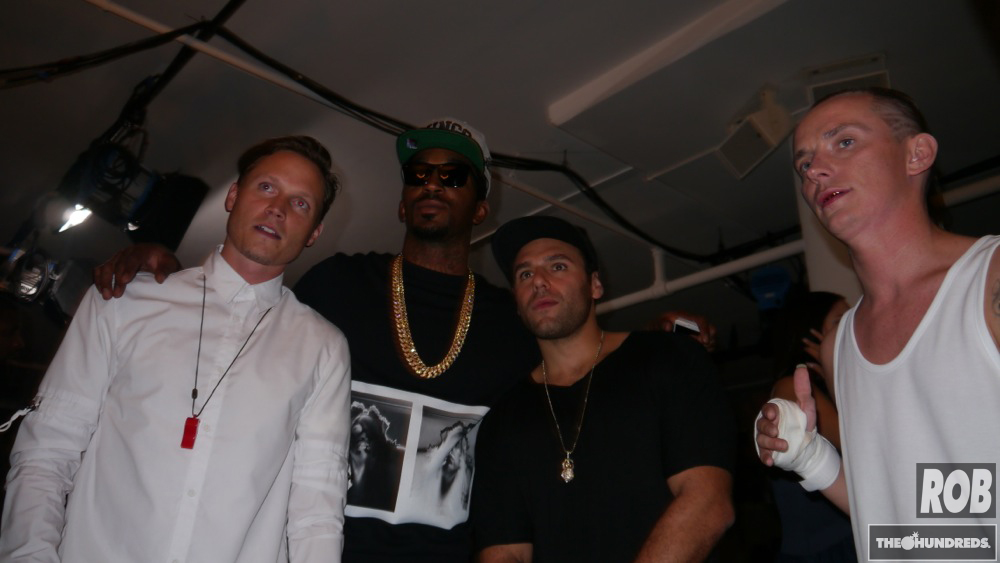 Recently proclaimed fashionista J.R. Smith wouldn't miss it for the world.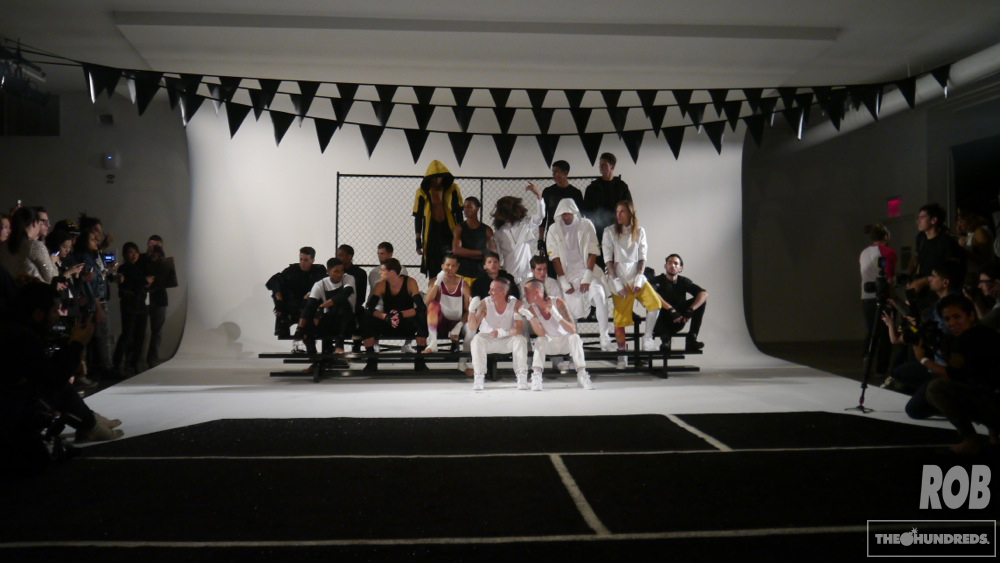 Black astro turf. Hand cut black silk flags. Black bleacher seats… oh, you've seen this before?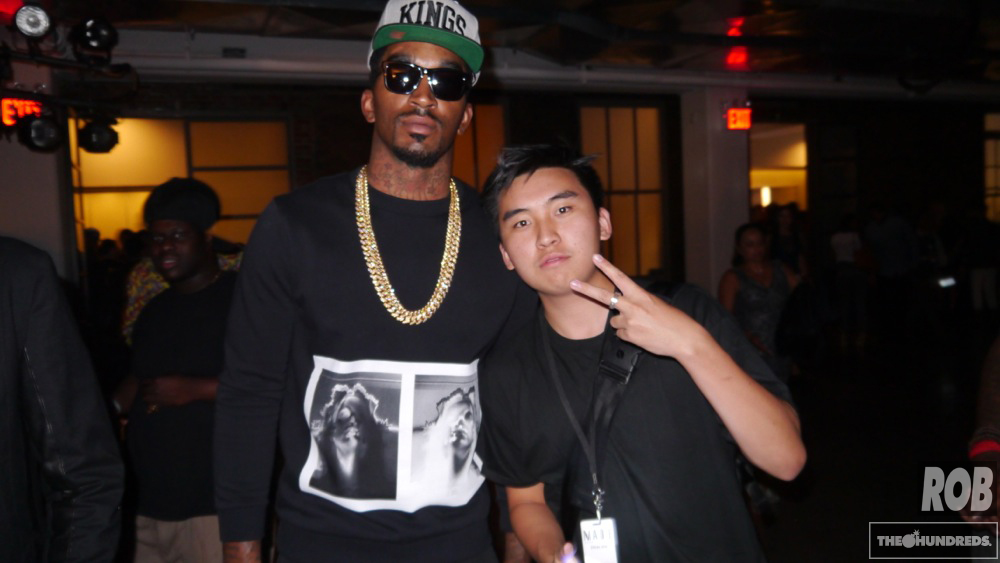 Former The Hundreds videographer and mega sports fan Andrew Baik isn't one to miss an opportunity.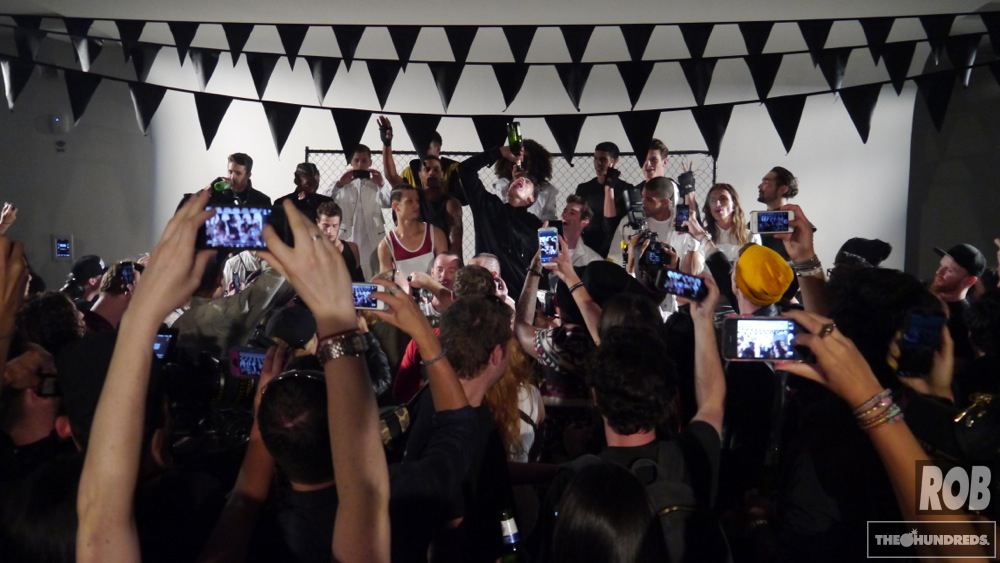 All designers copy each other. However this moment will never be re-created. Videos to come soon… I always pick the worst days to leave my phantom camera at home.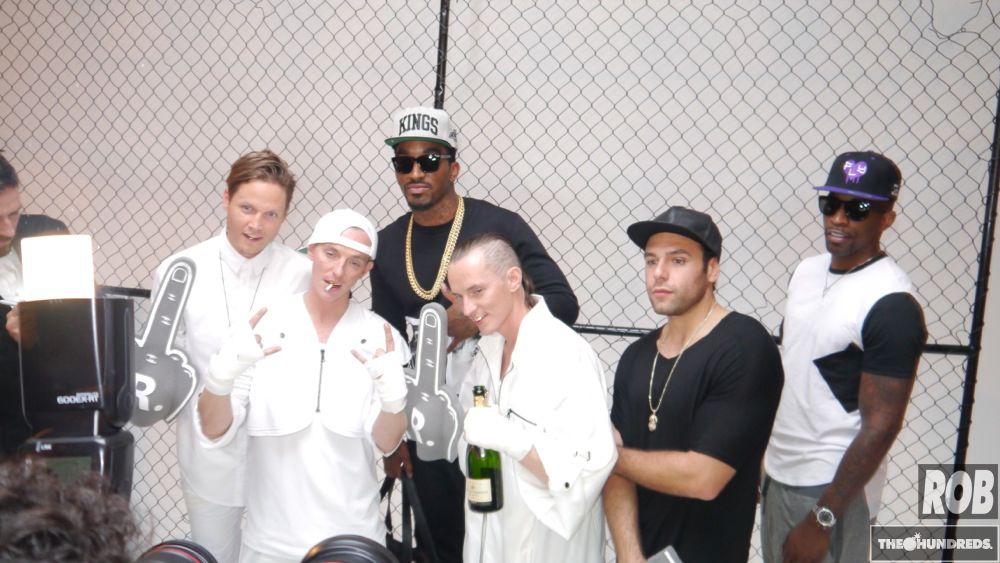 If you would like a Rochambeau foam middle finger please send a self addressed stamped envelope to ROCHAMBEAU 121 Varick Street 3rd Floor NY, NY 10013