I am very happy to finally post this full set somewhere.
I met AnnaLynne at a friend's BBQ a while ago. The crowd was the expected Hollywood Hills crowd, and while they were all very nice, they fit that genre of people quite well. Yoga pants, gluten free, good looking, and like, shit – you know? Anyway, she walked in and my sensors immediately went off. As I mentioned in my last post, I'm really not that great at approaching random girls to photograph them, so I had to chug a bunch of drinks and then go in for the proposition. This was towards the end of the BBQ, mind you, so I waited a while until I finally did it and I have no shame telling you that. I can't be all smooth and cool all the time, you know what I mean? I think I said, "You have really beautiful eyes – may I take a photo of you with my iPhone?" Or something dweeby like that. She was kind enough to smile and oblige. So I pulled out my iPhone and I pointed it at her face. "Don't fuck this up for me, Fred," I whispered to my phone. The photo below was the result.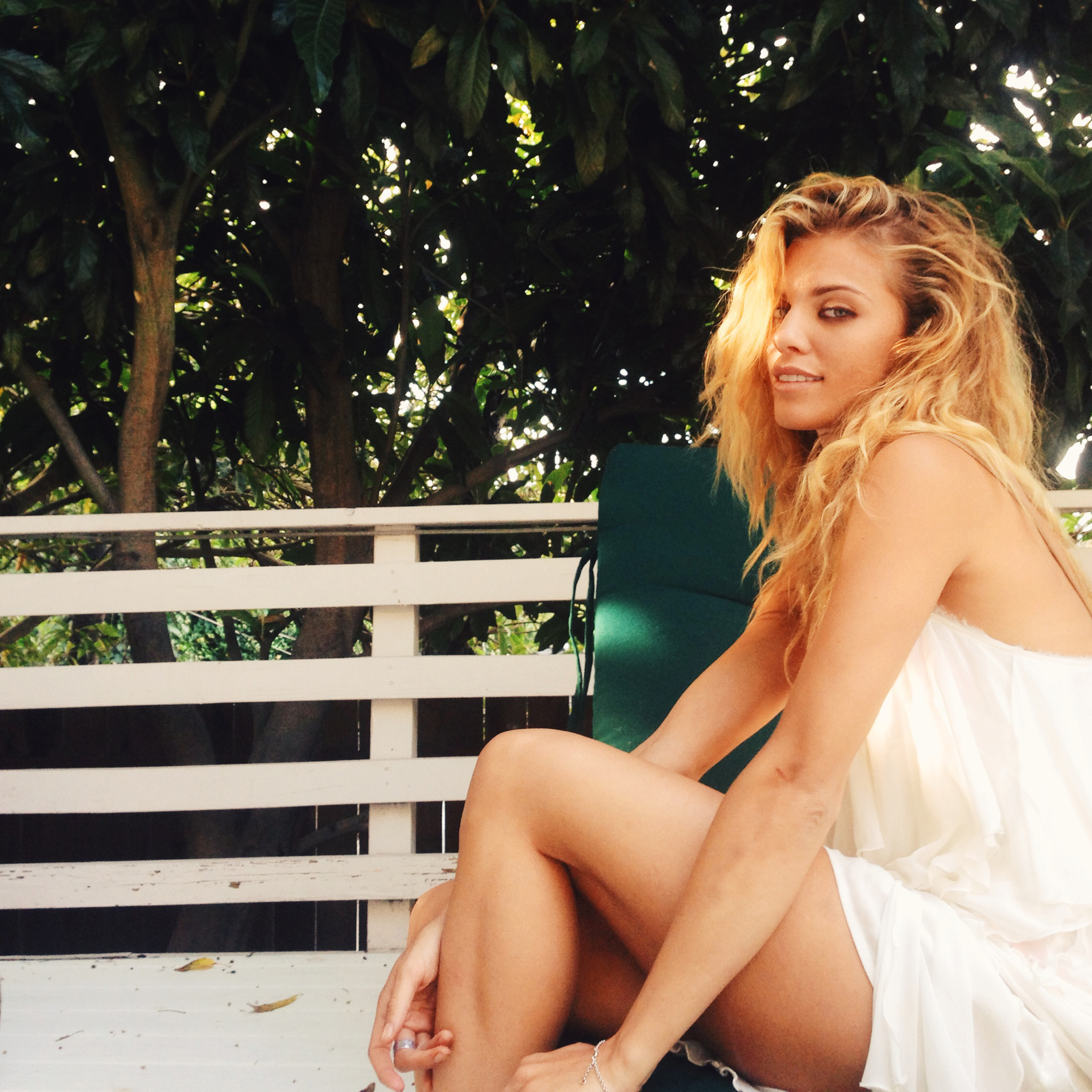 I showed her the image and she was stoked! I was relieved and my iPhone lived to see another day. We got to talking and long story semi-short, we exchanged info and planned a shoot. We got a room at the W in West Hollywood and had our Rendezvous there. She was so great to work with! Inspiring, fun, energetic, friendly, and just overall great. She killed it at doing her own hair and makeup, and the outfits she put together were on point. I am very proud of this set and I hope that you also enjoy.
Photography Tip: Don't be scared to use natural lighting! Stop using artificial lights outside and make the sun your bitch! Thank you.