This past weekend, we premiered our The Hundreds by Mister Cartoon collection at DesignerCon. Our repair shop-inspired booth was outfitted with Cartoon's own '59 Chevy Impala and a larger-than-life version of his cool cat friend, Bronson. We had our T-shirts and merch for sale in a some heavy-duty rolling cabinets too, just like Cartoon's own 'shop' at home.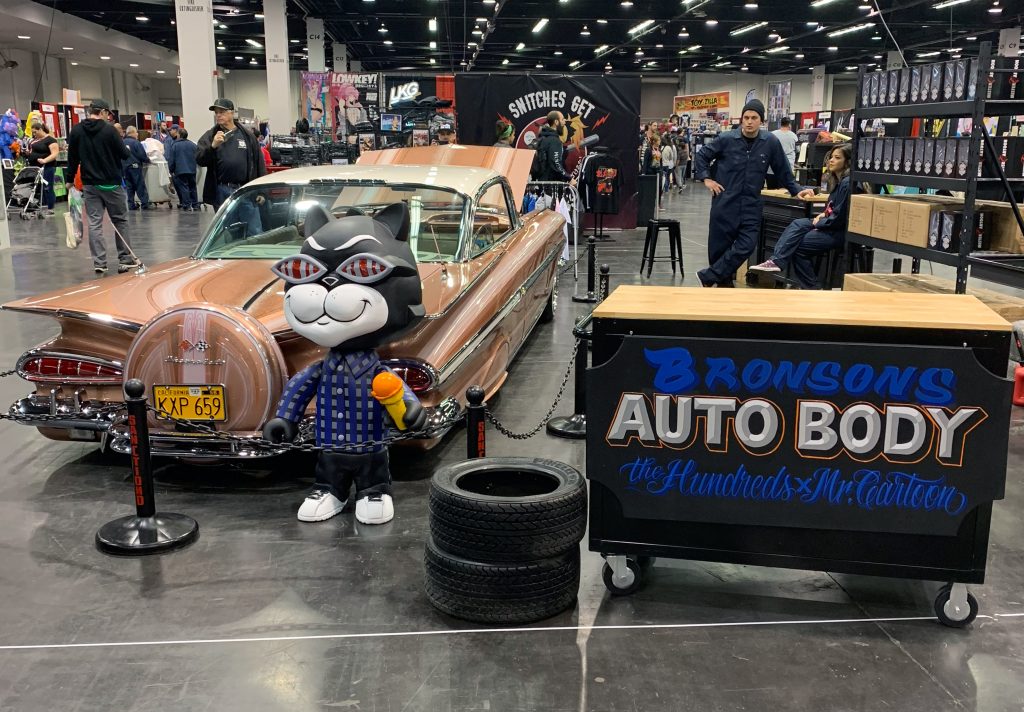 The Hundreds by Mister Cartoon cut & sew designed by the Los Angeles OG himself.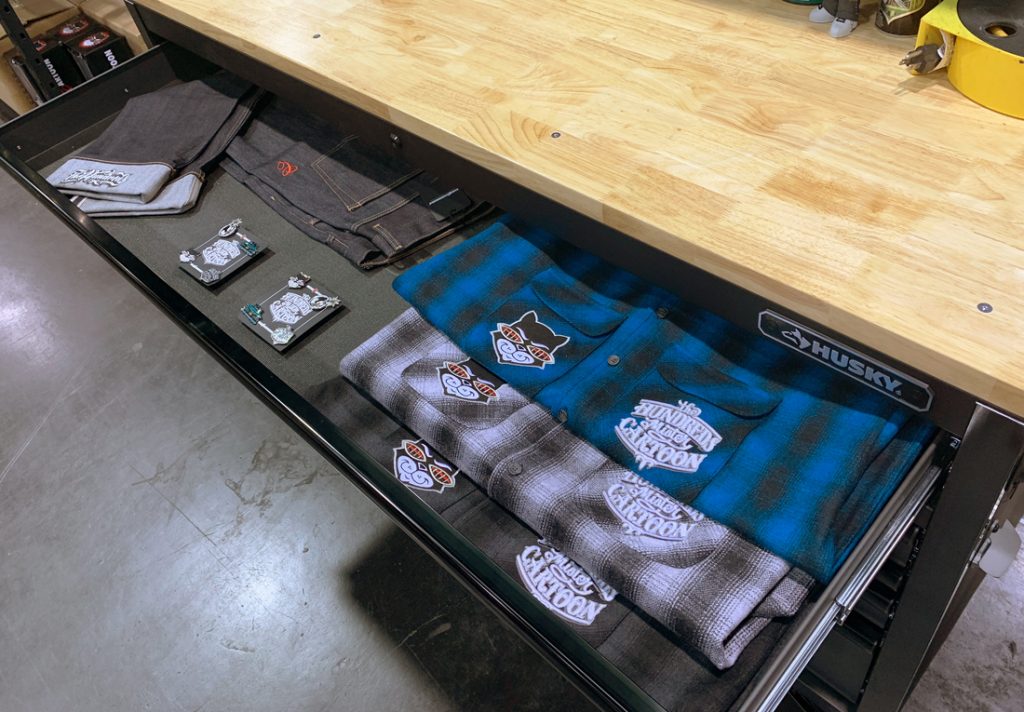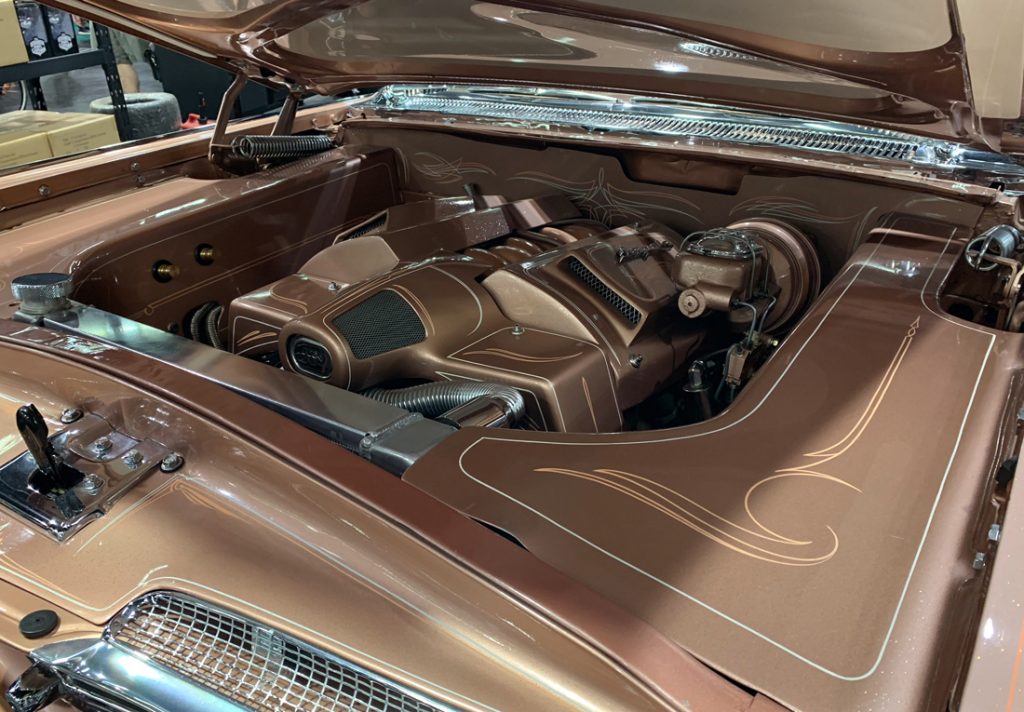 Mister Cartoon himself was on-site for signings on Saturday. There was a long line, but attendees all agreed it was worth the wait to get a one-off custom Mister Cartoon handstyle signature (and some badass custom drawings).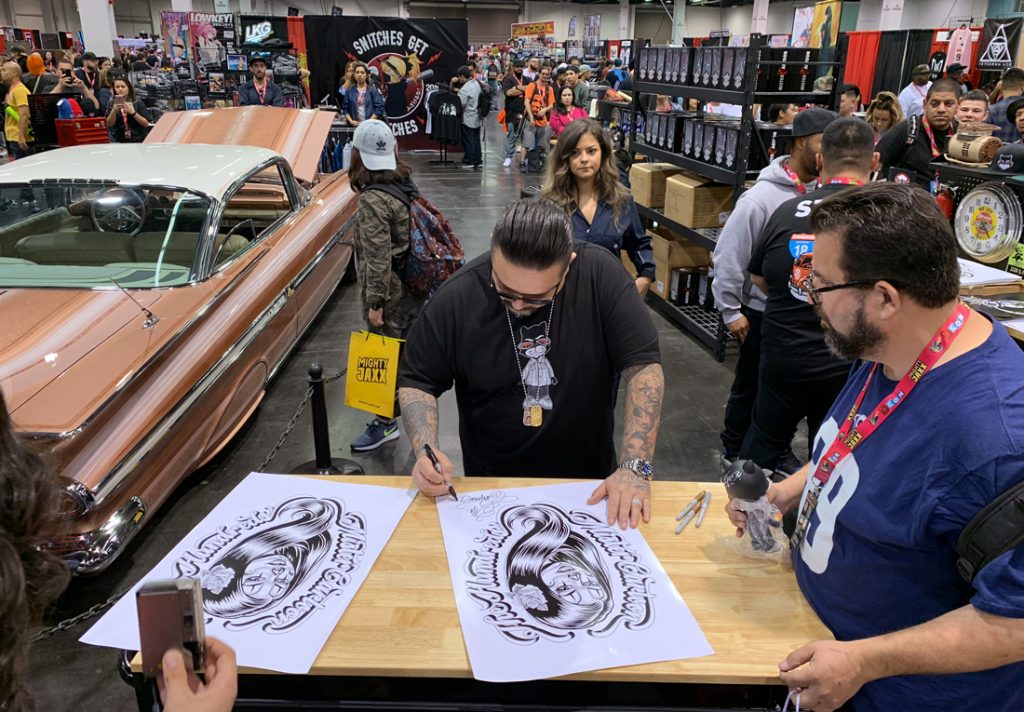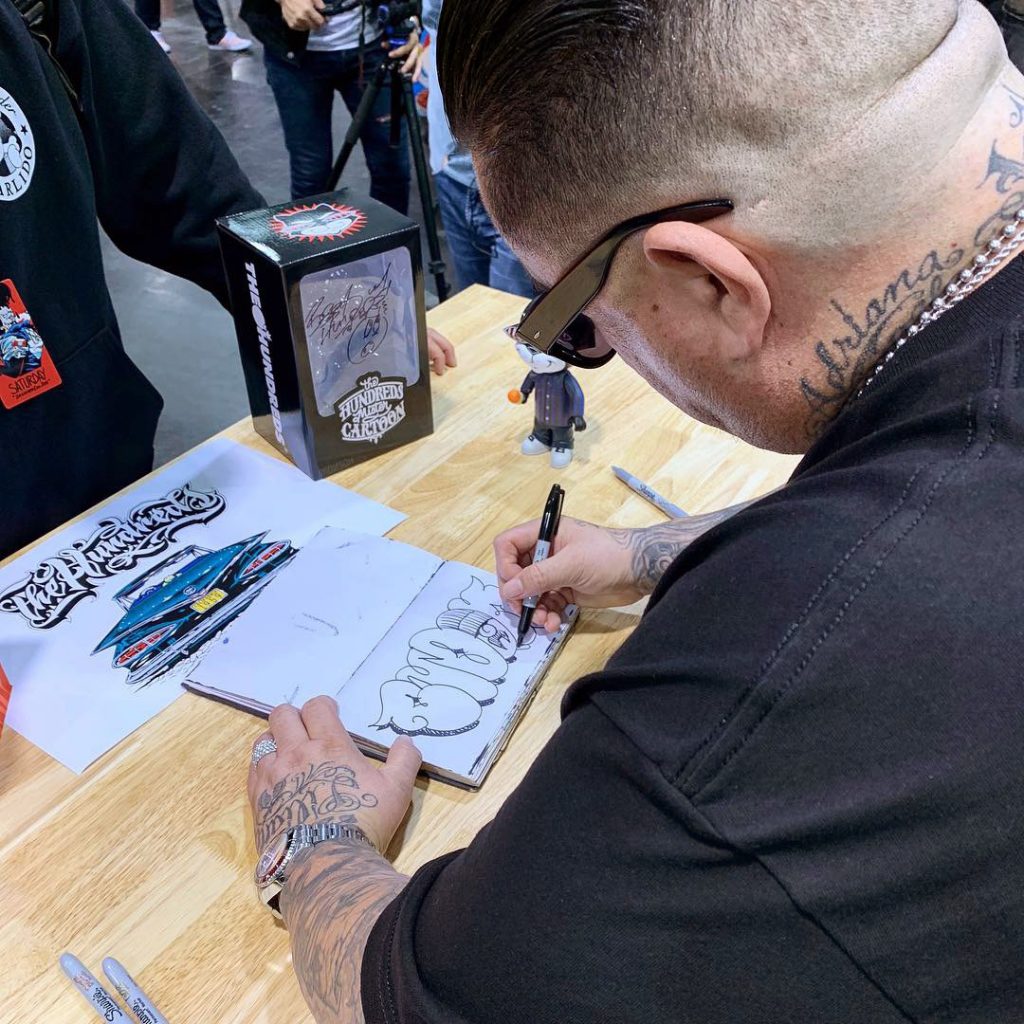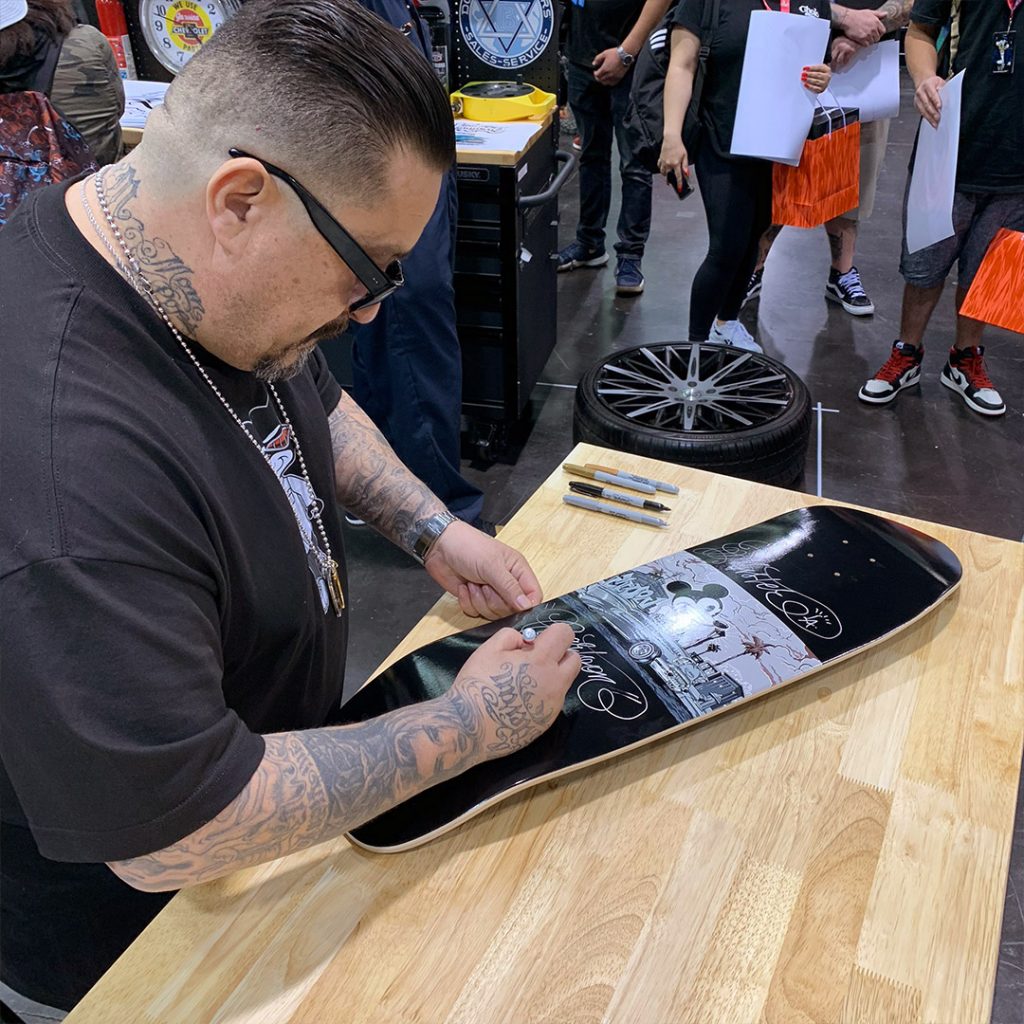 The line!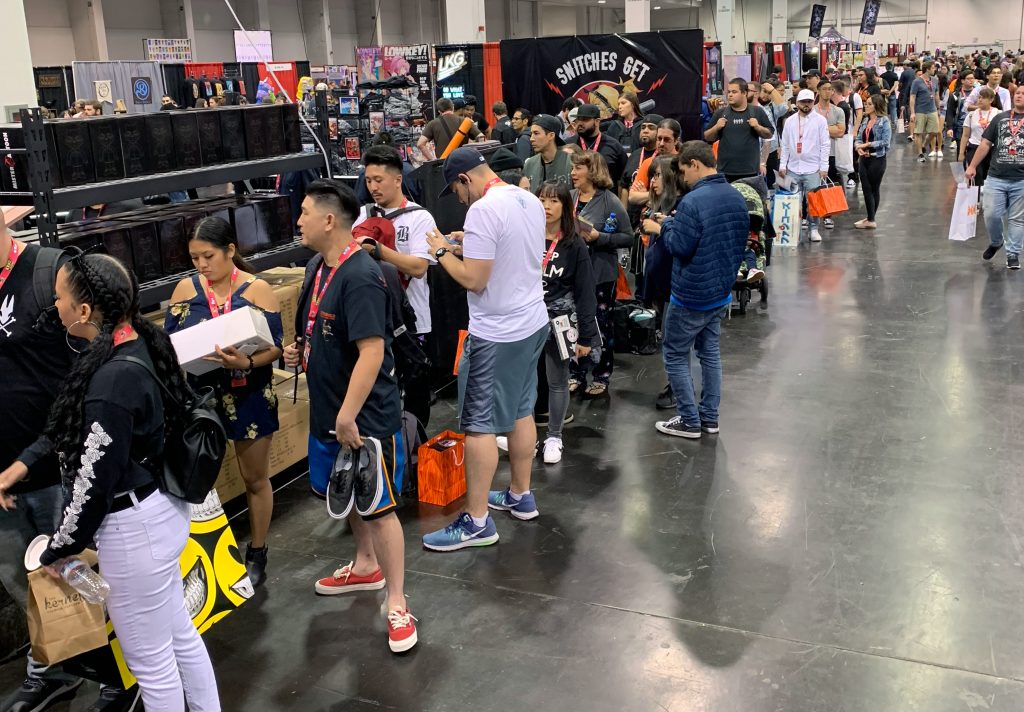 Bobby Hundreds posted this video of Cartoon pulling up the night before to park the car at the Anaheim Convention Center, blasting some lowrider oldies. (Check out his list of 6 favorite jams to play in his car and paint to HERE!)