Raven B. Varona knows how to capture superstars. Scroll down her social media timelines and it won't take long to see why she's become a highly sought after photographer, thanks to her stunning shots of everyone from LeBron James to Kanye West.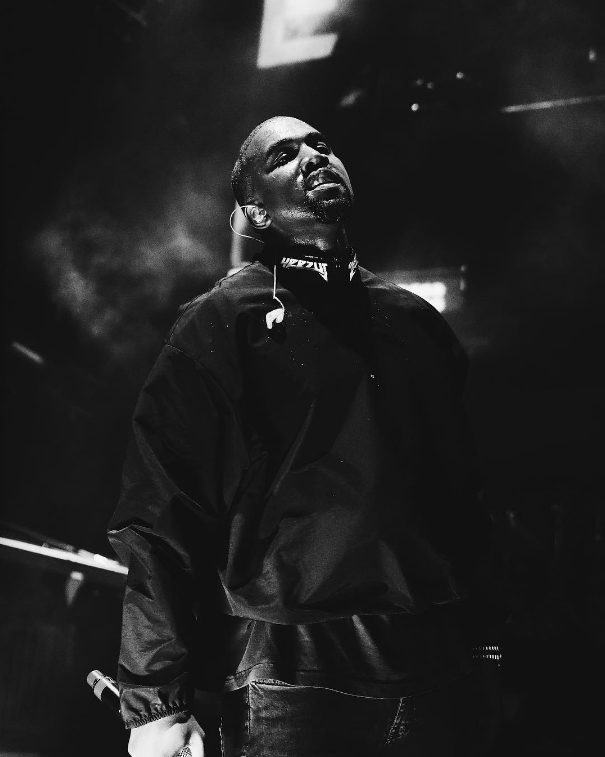 Kanye West.
But just a little over a year ago, Raven, or Ravie B as most social media savvy people call her, was unhappy. She'd get calls for photo gigs that she couldn't take because her 9-to-5 constricted her schedule. She told The FADER earlier this year that a moment clicked for her when she told herself, "I literally cannot do this anymore. I cannot continue to put my passion on hold." So she decided to turn her hobby into a full-time job. She took much needed advice from loved ones and created a financial plan, scheduling shoots in advance while still budgeting ahead for things that she needed. Her friends said she could always "go back" to her old 9-to-5 routine if things didn't work out, but that wasn't in the cards because she says, she isn't "the kind of person to go back."
Even though this generation has become synonymous with cameras and camera phones, Raven's gravitation towards photography wasn't quite common when she was a child. Growing up in the Bronx, she used to take disposable Kodak cameras everywhere to document her surroundings. Eventually, she graduated from disposable to digital point-and-shoot then a SLR, which she bought using her student loan money at NYU. Still, she never thought photography could be a career path.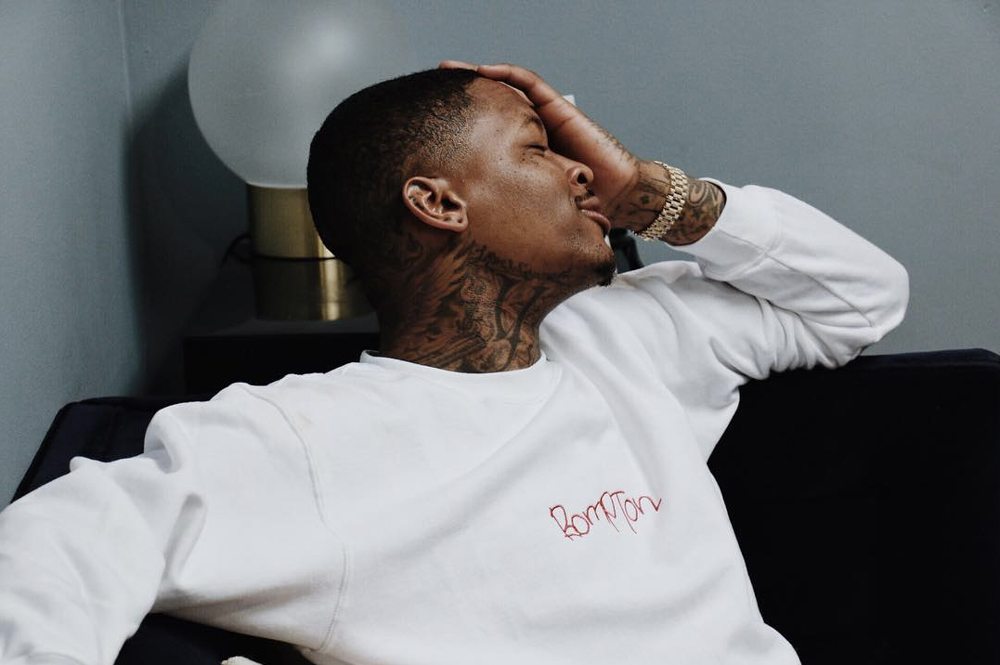 YG.
The window of opportunity for her dreams truly opened during her time in college. "I was going to shows, taking photos for Facebook and Tumblr and [my photography] just became a thing," she recalls. "The more I went out, the more people I knew and people liked my work so they'd be like, 'Yo, bring your camera. Can you shoot this?'"
That hard work led to some major gigs for Raven even before quitting her day job. Hip-Hop journalist Elliott Wilson, for example, hired her for a few gigs after she boldly got in contact with him over an uncredited photo she took that he had posted on Rap Radar. Through that working relationship, she landed a CRWN interview with Nicki Minaj in 2014.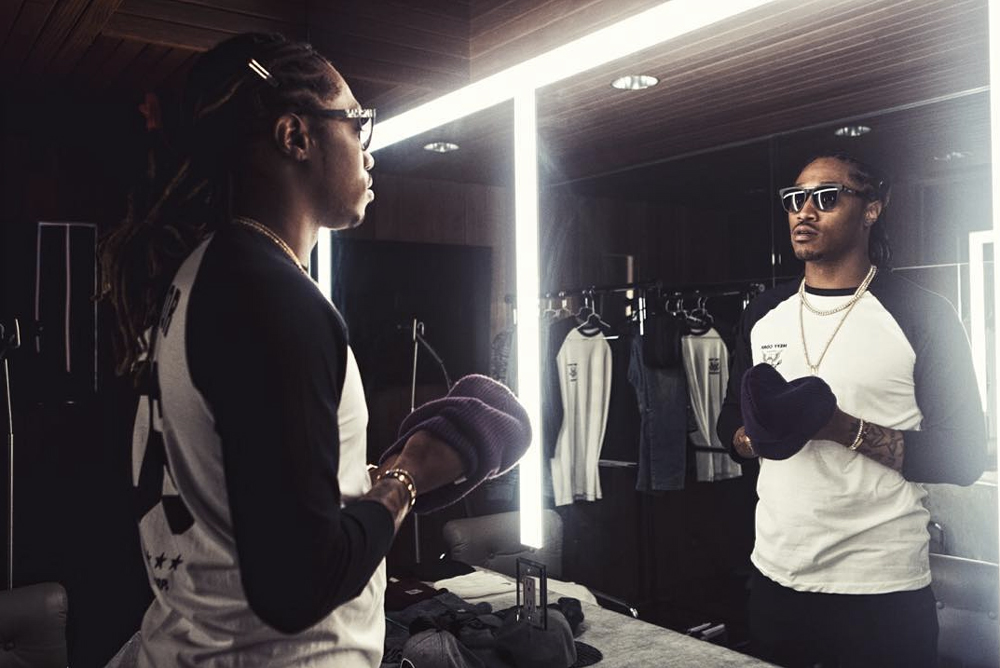 Future.
These days, artists like Big Sean, Desiigner, YG, and Nipsey Hussle repost pictures she's taken of them routinely. Future liked her skills so much, he reached out to her directly and she soon became his go-to New York photographer. Working with Future has been creatively fulfilling for Raven, who helped run the "FutureHive" website before meeting the trap star. "There are just so many layers to him," she says. "He doesn't have one style. He doesn't only make one sound... For me, it's fun to shoot him because he's so dynamic."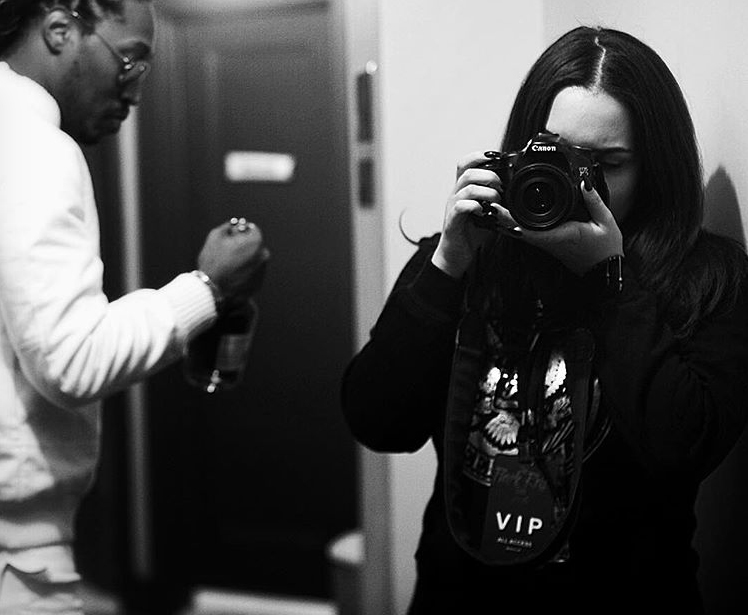 Ravie B and Future.
Like Future, Raven isn't locked down to one style either. While mostly known as a hip-hop photographer, this year she's transitioned into sports. "I don't think people know this," she explains, "But growing up, I really wanted to do sports photography…[and] I always wanted to shoot athletes in a graceful way. Athletes are these huge giants, but there's something really graceful about them. So growing up, I've always looked at Nike campaigns, like, I want to grow up to do that."
This year, she locked down a Beats campaign with LeBron James that allowed her to live out an alternate version of that dream. One of the images from the shoot captured this perfectly. In it, James is seen as a larger than life figure, walking down the street. A little boy in an orange sweater runs up to him with a phone in his hands, looking up at this basketball titan. That's the moment that's frozen in the shot.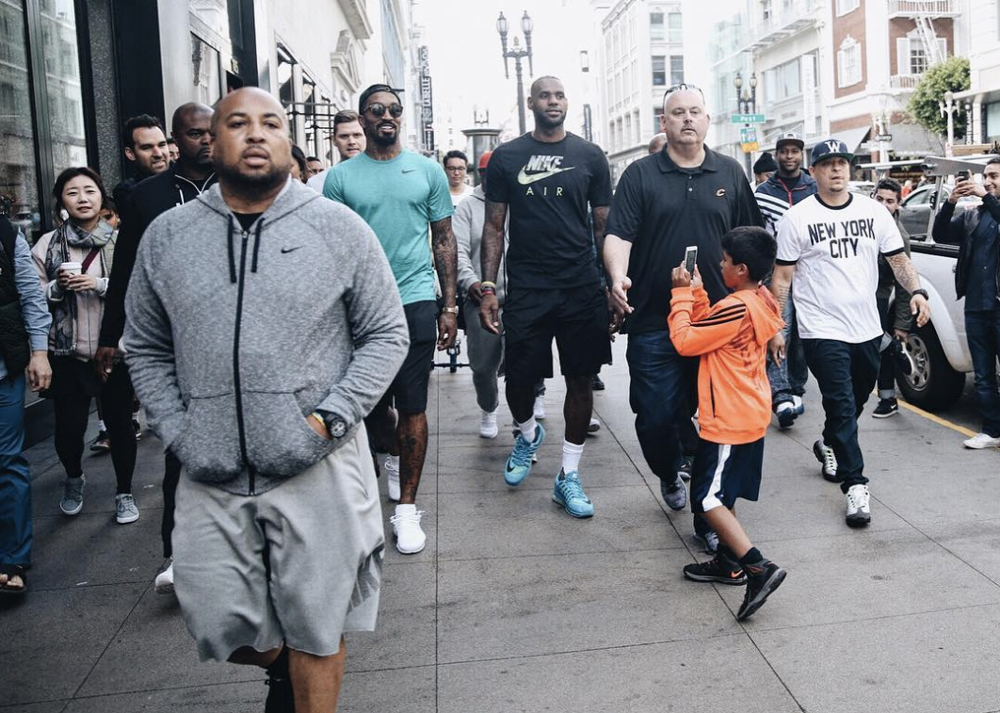 Lebron James.
"Twenty years ago, I was that kid with a camera and huge dreams of shooting super heroes," she captioned the pic on Instagram. "I've spent the last 48 hours shooting [LeBron James]. So to that kid with the big dreams, keep shooting for the stars."
"When you're around people like LeBron or winners in general, it's inspiring," she says. "There's a reason these people are in the position they're in. It's because they work really hard and they're never not working. I just want to be around that energy. It's inspiring and it gives me perspective of what kind of person I need to be to be the best in my field."
***
ravenbvarona.com. Follow Ravie B on Instagram @ravieb and Twitter @ravieb. All photos courtesy of Ravie B via Instagram.