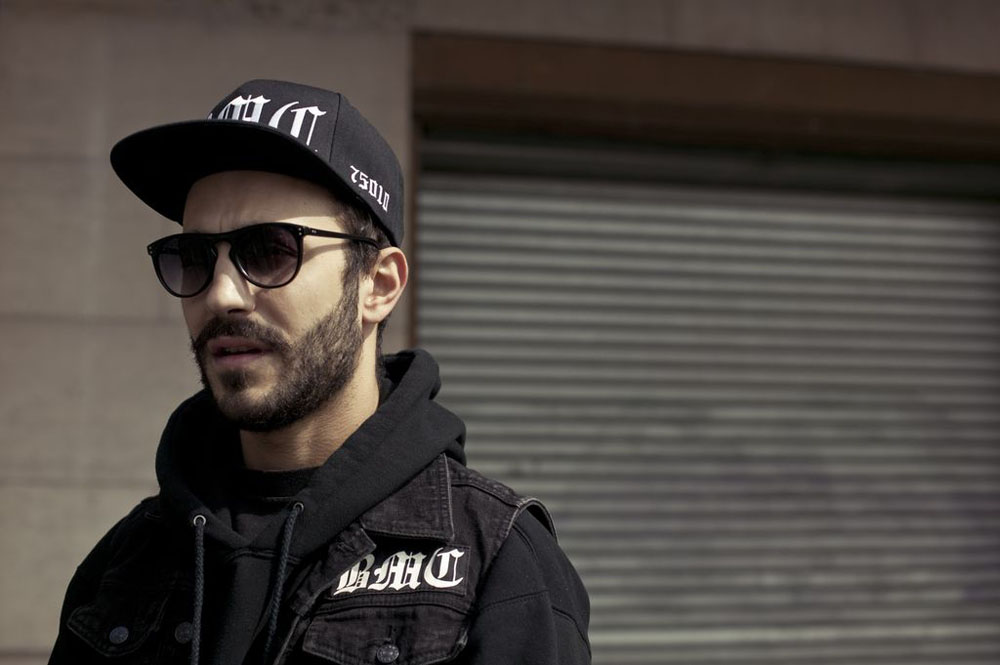 It's been a hot minute since we waved au revoir to the last of our The Hundreds X Bromance stock. Fortunately for our French following (and those willing to fork over the extra di-dough for incurred shipping rates), Club 75's got the international exclusive to the ­hard (scratch that, virtually impossible)-to-come-by capsule collection. To celebrate the occasion, we stole Bromance brainchild Louis Brodinski away from his busy schedule and hit him with a lightning speed round of rapid-fire questions. The Hundreds X Bromance is currently available through Club 75's Online Shop Read on to get the inside scoop on the collab, as well as what it takes to be part of the Bromance crew. Where do we sign up?
Can you tell us about your recent project with The Hundreds?
Recently, The Hundreds released a collaboration collection we did together between the brand and my record label, Bromance Records. Thanks to Hassan Rahim and Guillaume Berg for helping me on this one.
What's the significance of 90026 and 75010? We see it pop up at random throughout the collection.
90026 is the Echo Park postcode in LA, because I used to live there for a while. I'm back in Paris now, 75010, the 10th District, where our office is!
The entire line is black. Is black your favorite color / Do you abide by the code "all black everything" when you're getting dressed in the morning?
Are we considering black as a color? I'm definitely "all black everything," but sometimes when it's sunny I'm wearing a white T-shirt… that's not that much ahah!
Who's a part of the Bromance fam? And can we join?
The family is getting pretty big… from Manu Barron, my manager and associate on Bromance; Guillaume, Ed & Elena, our team in Paris; all the artists, Monsieur Monsieur, Club Cheval, Panteros 666, Louisahhh, Pipes, G. Vump, and of course Gesaffelstein.
Send me good music and I will join you guys to the team!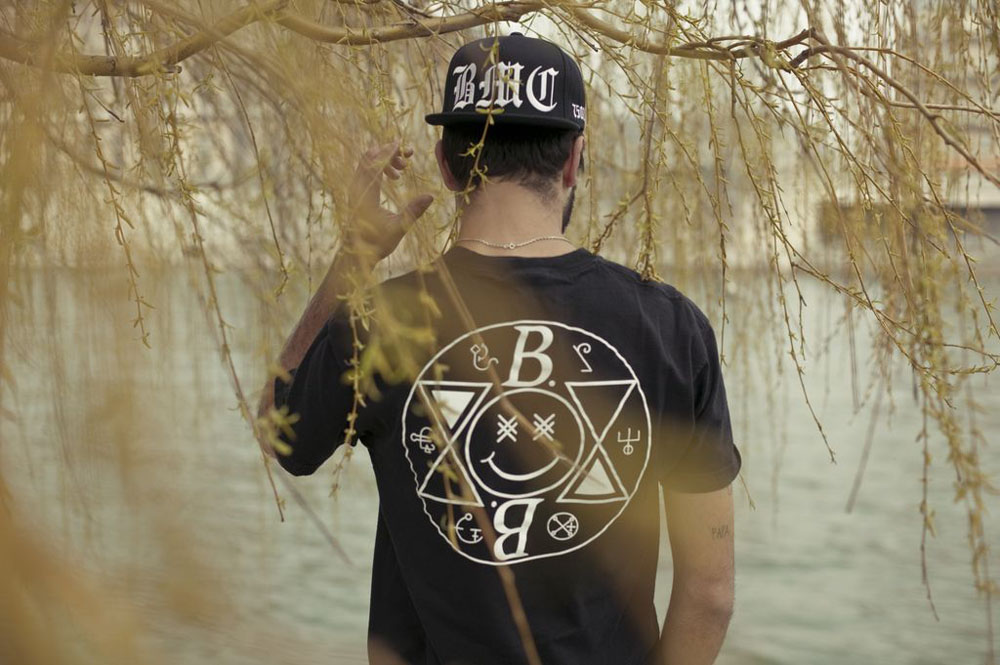 What inspired the name Bromance?
The fact that we are always spending time together, and our relations are far more than a working/friend relationship. The only word that can describe it was a Bromance, so I didn't hesitate that much. And after all, it starts the same as Brodinski!
What inspires you creatively? Musically?
Pretty much everything, from travelling to pure art… I'm looking for inspiration all the time. People are also inspiring, so I love meeting and working with them.
Any plans to play a show in the US in the near future?
Yes! Next week in New York, Detroit and San Diego. Then I will come back for Hard Summer in August! Excited!!
Any last words?
Loved working with The Hundreds! Long life to the brand, and thank you for the opportunity!
words by Olivia Stiglich