If every morning were an eggslut morning, my cholesterol and I would be at odds. But every now and then (especially on Mondays through Fridays) (and definitely on the weekends), it's important to treat yourself to the fluffiest, gooiest, yolkiest, eggiest sandwich in all of Los Angeles. If you're offended by the name, that's too bad. Head chef Alvin and his business partner Jeffrey, however, probably won't be losing sleep at night (Not more than they already do, considering they're up crackin' eggshells before dawn).
Since they hit the streets in 2011, they've been protested and heckled by squeamish folks who don't find their subversive promotion amusing. Buuuuut that's their loss. This is the ultimate gourmet-breakfast-dispensed-from-a-truck experience, and it's worth the wait. When I asked Alvin to tell me the sluttiest thing about eggslut, he replied "The whore hours. I don't think any trucks are up getting ready at 3am like we are."
For cheesy updates (see what I did there?), eggslut hours and locations, follow them on twitter, and be sure to check our blog next week for the video interview with eggslut co-founders, Alvin and Jeffrey.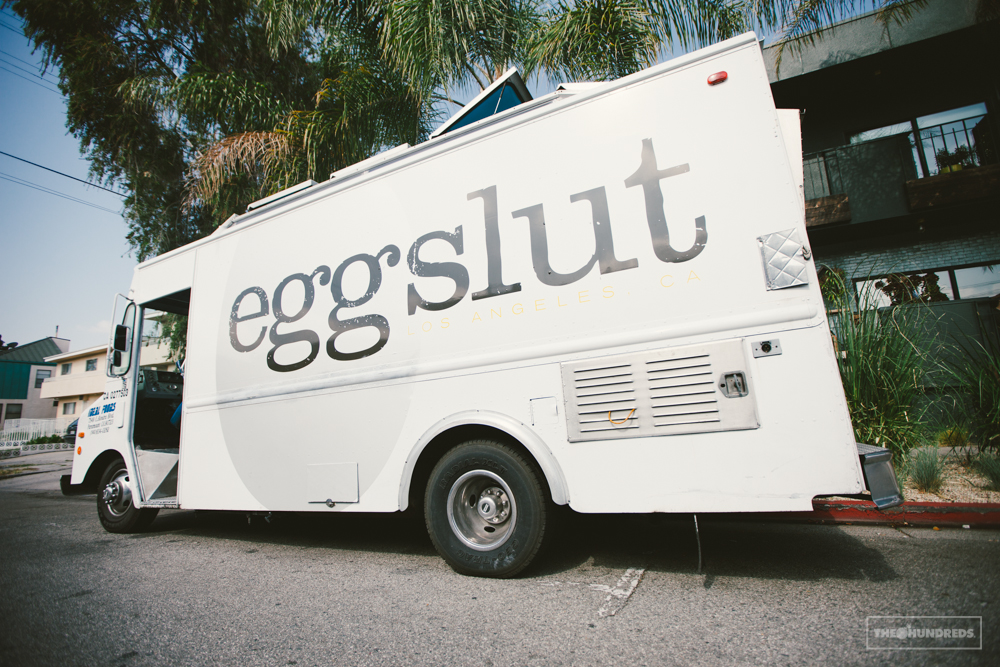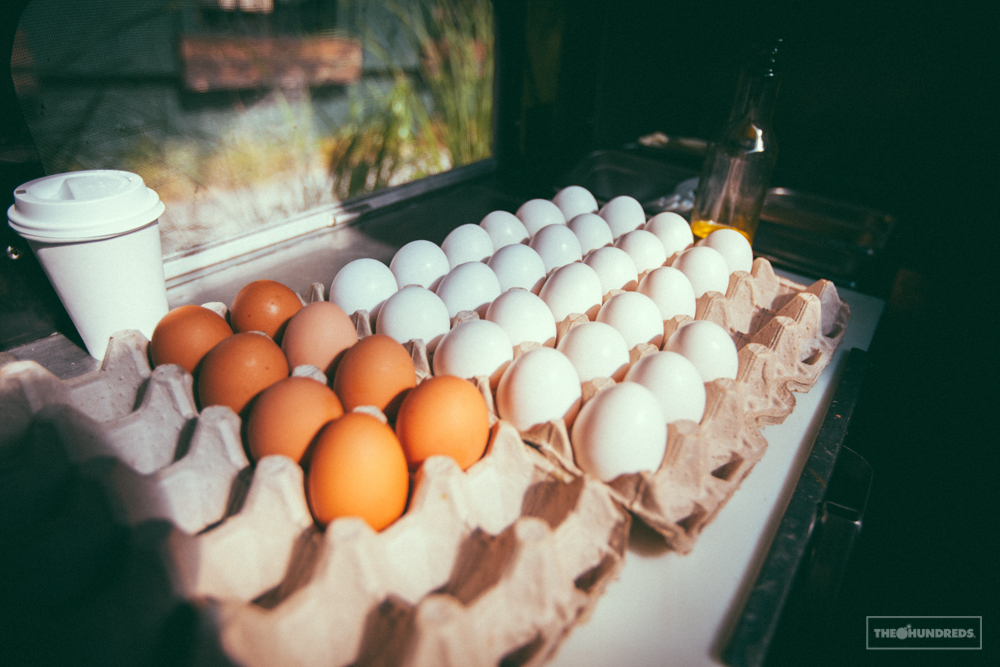 words by Jane Helpern