I turned 33 last month and asked for sex on the morning of my birthday. It wasn't a total Sunday nooner but the timing was definitely off (and no, we aren't religious). So my girlfriend just kind of turns over wall side throwing the bed covers over her body, and I figure that's the universal sign for "go fuck yourself!" Without missing a beat though, she points her dainty finger westward towards the kitchen and I surprisingly see this box with a purplish bow with the inscription Fongstarr. She slurs some words like "Huby Burfdaay" with the pillow half-stuffed in her mouth as I open my gift to see a new Canon 50mm f/1.2 lens. I guess the key to a man's heart isn't always with blow jobs. Not surprisingly, men actually like expensive stuff too. With eager eyes, I began to look for my camera bag and for the next hour, it's literally just shutter clicks and light snores. One of the better birthdays I've had as of late.
Luckily Rakim was on the West Coast leg of his tour, and I can't think of any other way to test out my new lens than on The God MC.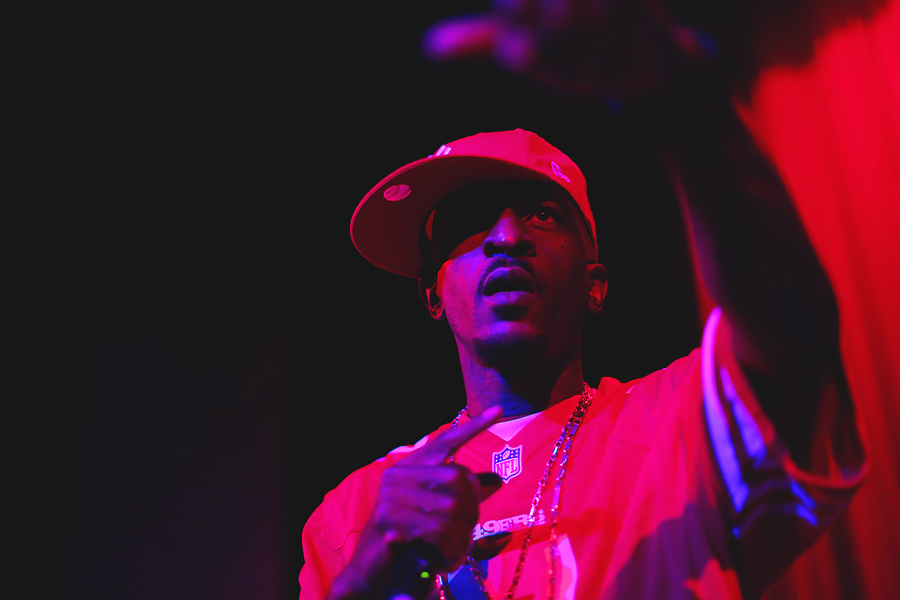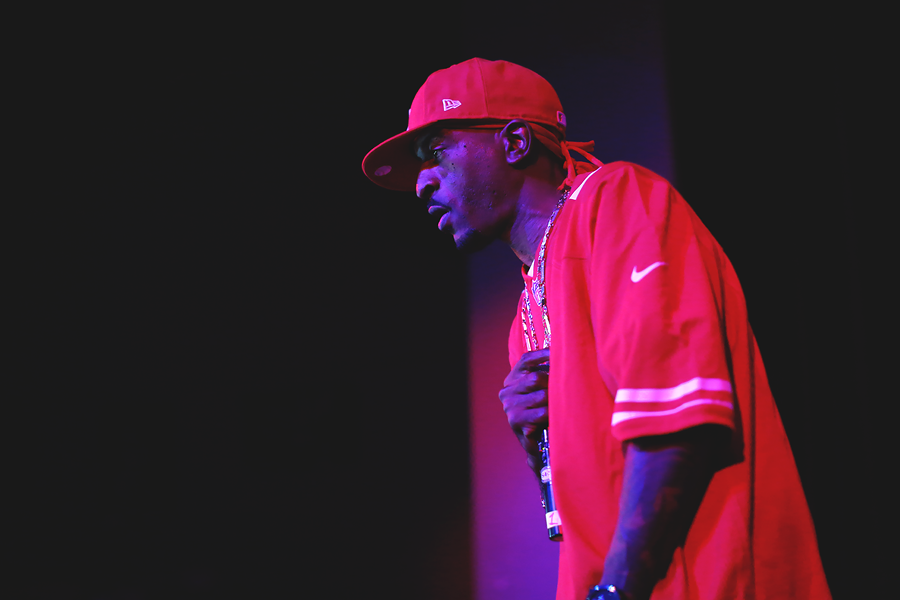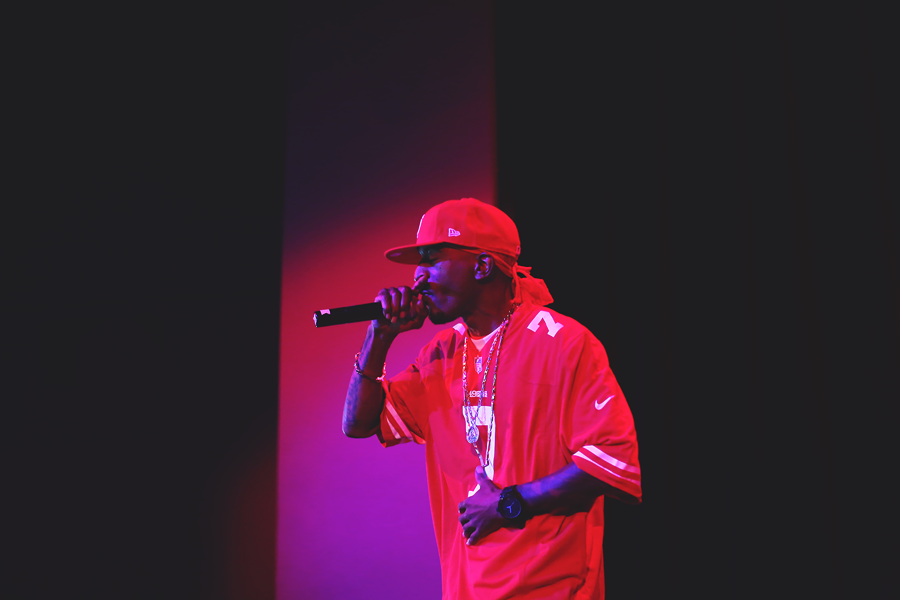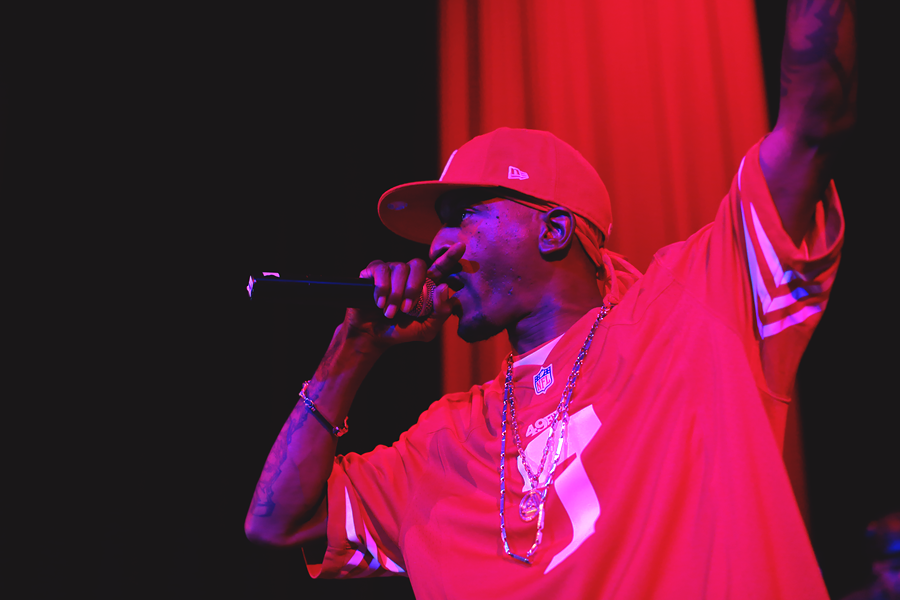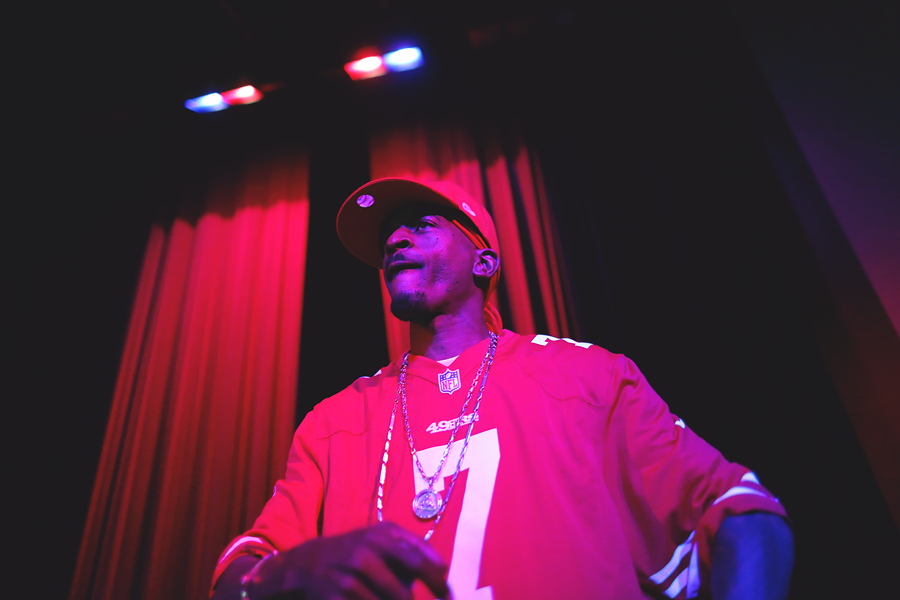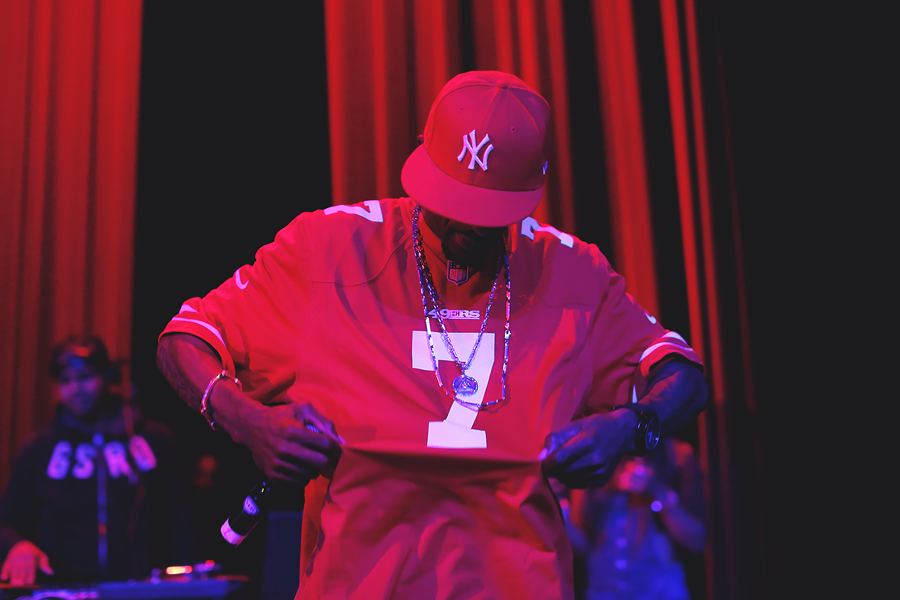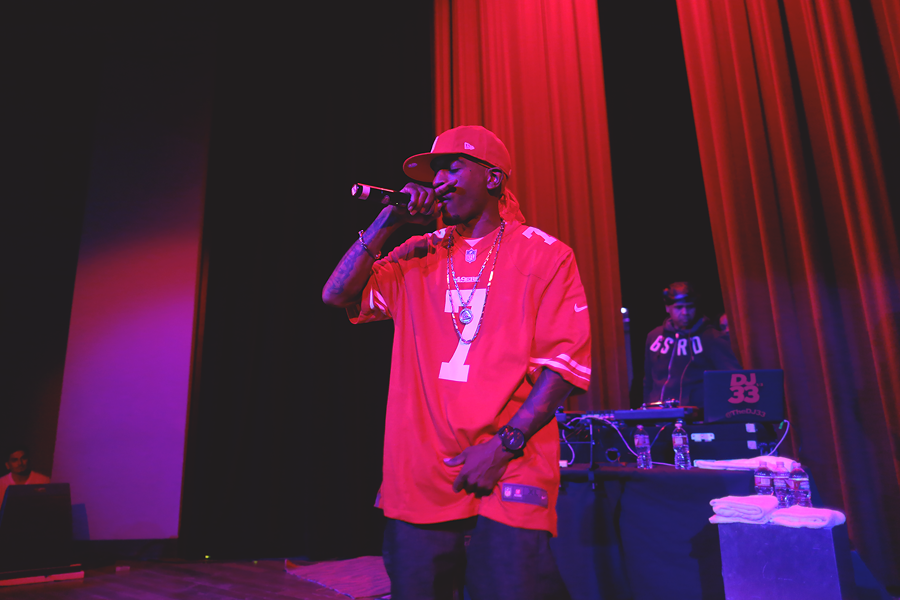 Ra's set was like a physical #throwbackthursday except now gumby fades and flattops were traded in for thinning hair and receding hairlines. He fired off classics from "I Know You Got Soul" to my personal favorite "Microphone Fiend" and created a mood that resonated close to an old fashion block party. I am sure in all our minds we had our Kangol hats and dookie rope chains on.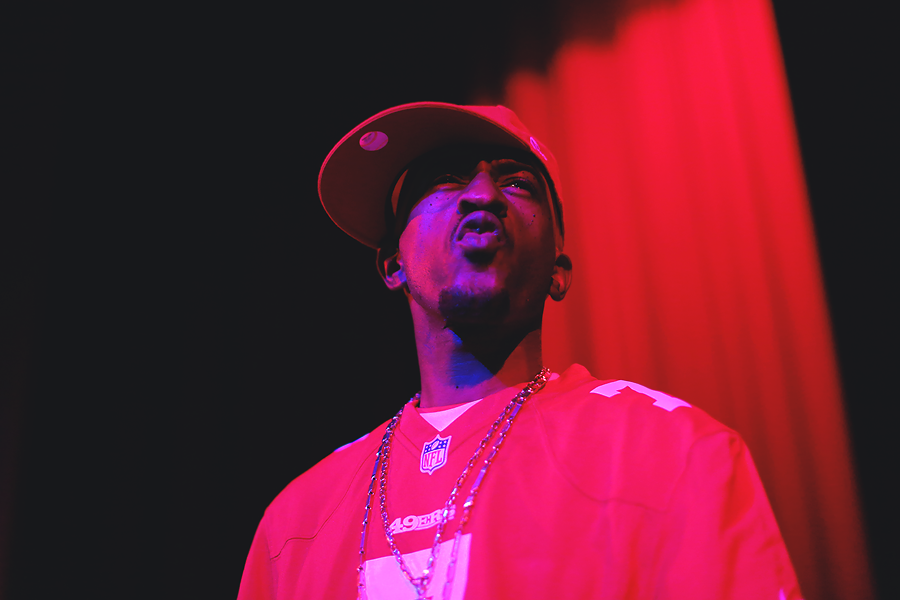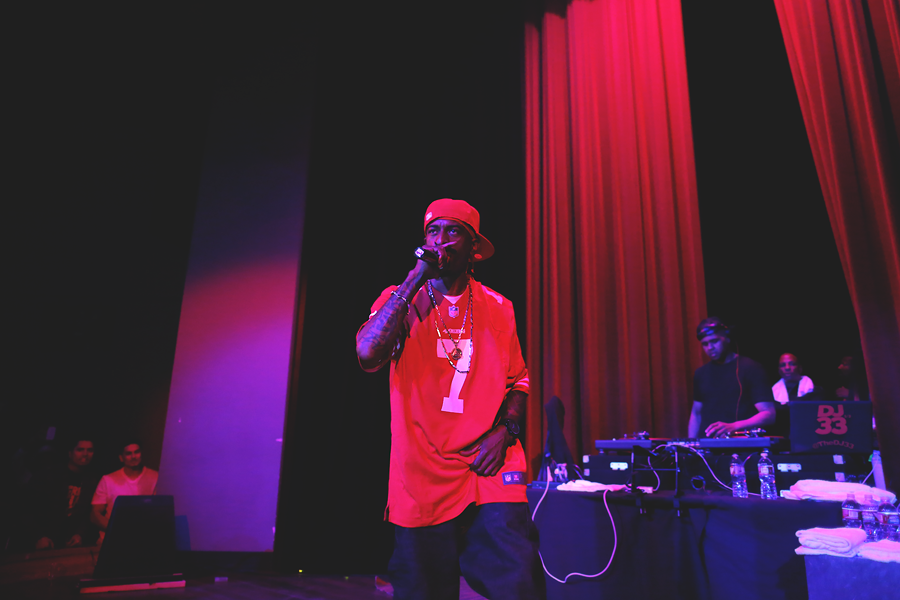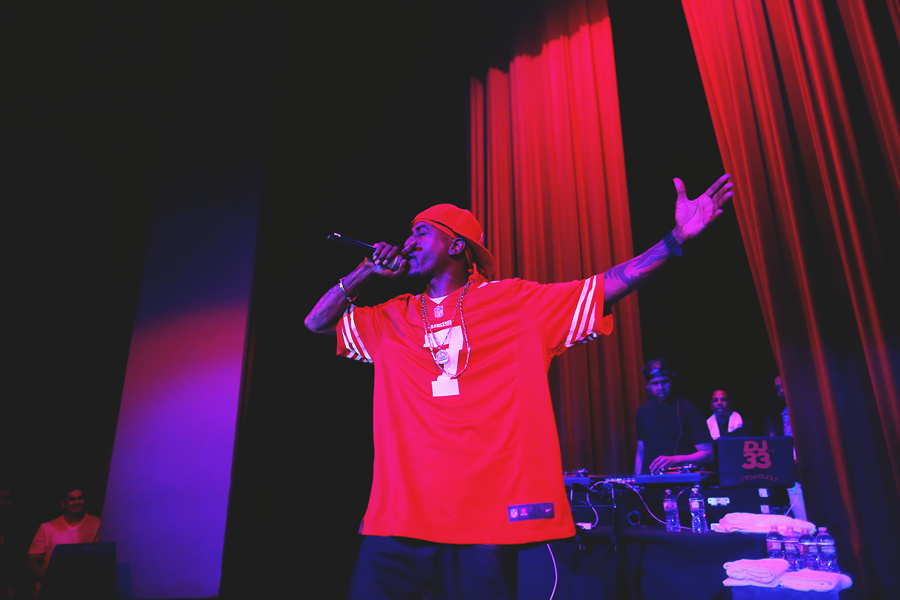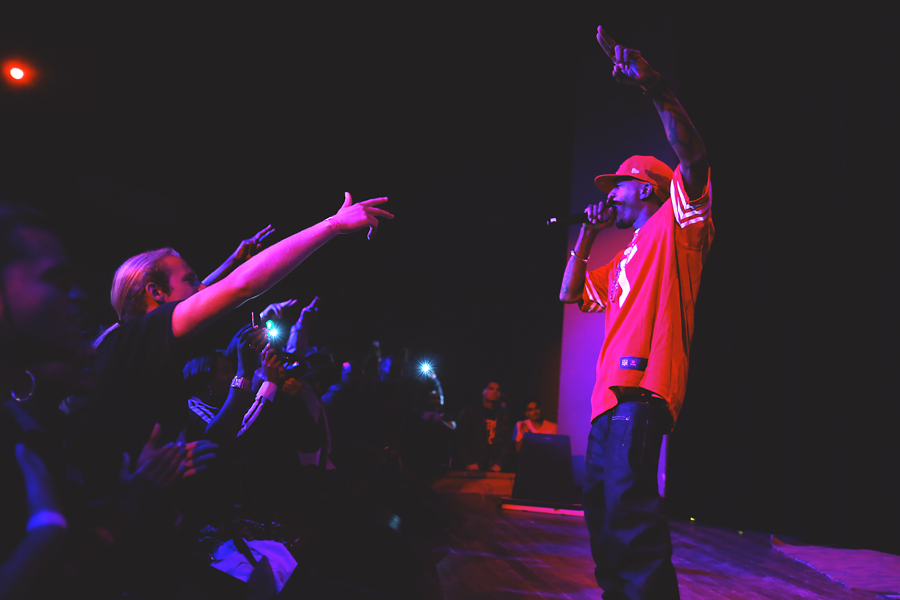 I read somewhere where Rakim headlined Rock The Bells and they cut off his mic 20 minutes into his set because the venue they were in had a specific time to shut down. Rumor has it that he spent almost the entire rest of the night shaking people's hands and taking pictures with the fans as a consolation. That's some real stand up shit right there.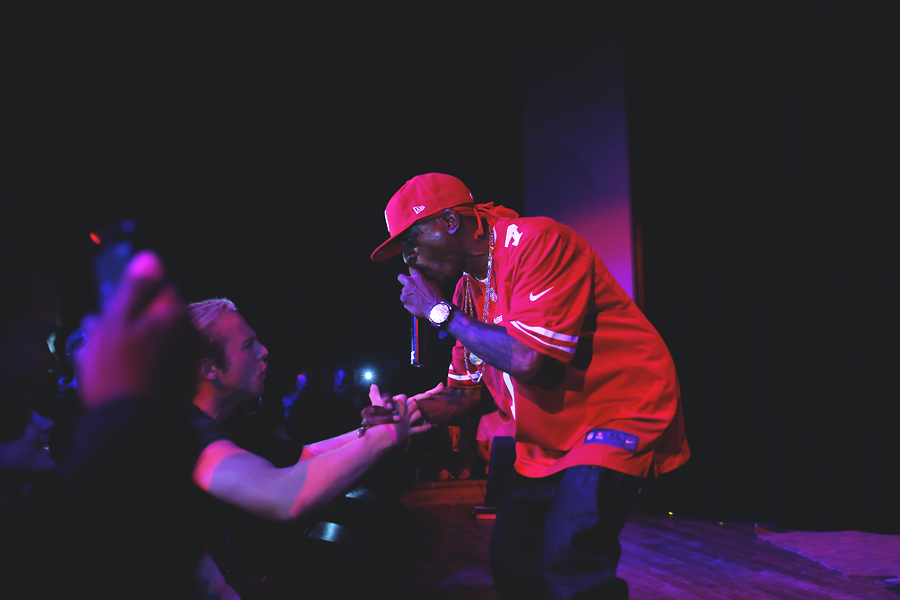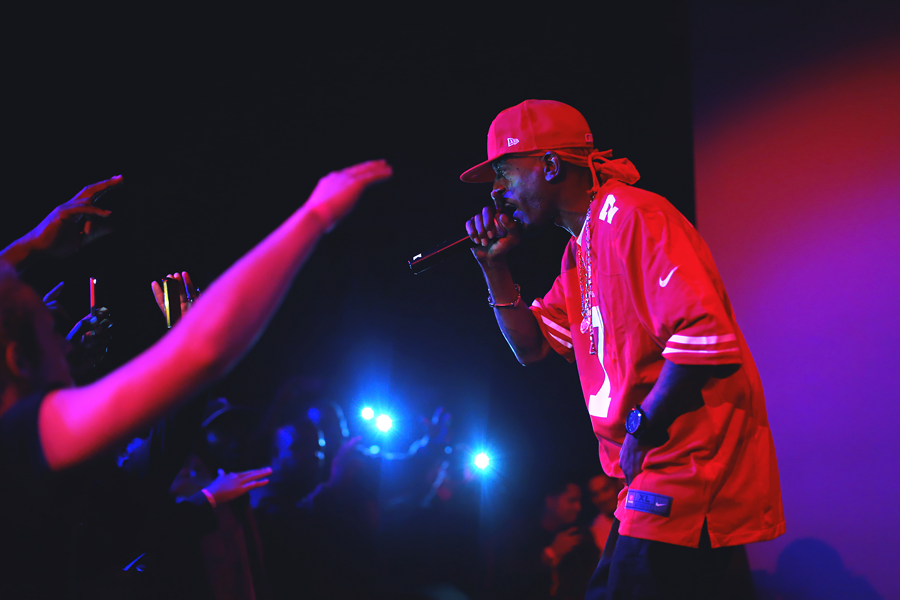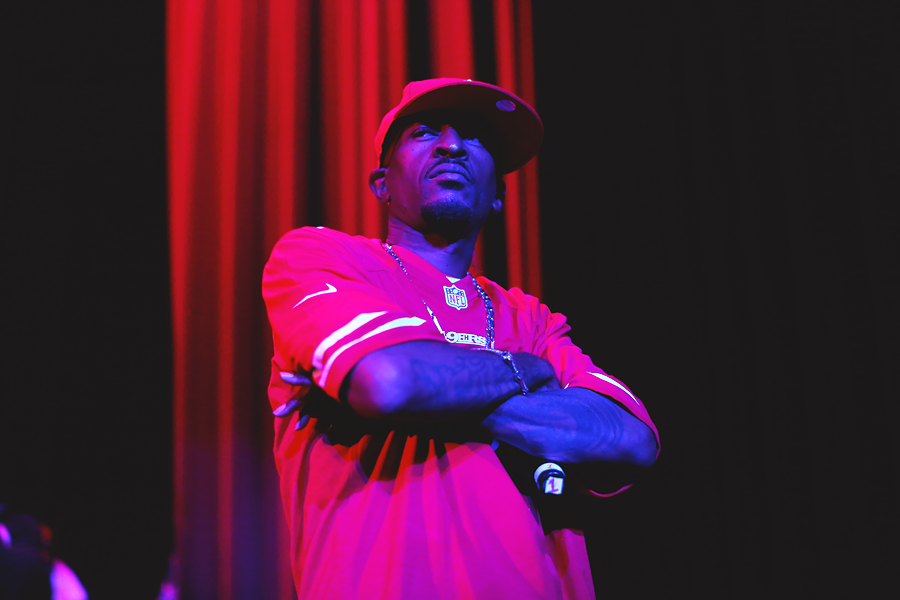 Let's geek out on some photography stuff. To my fellow concert shooters, Rakim is photogenic as bloody hell. Definitely sweet on the eyes as far as capturing shots you know will be clear from no motion blur since he tends to strut rather than slam dance when pacing from left to right on stage. In some instances though, crazy stage dynamics is a good thing, but with the ambient light in this venue, it'd wreak havoc on the overall quality of the photos. As far as the lens, the 50mm held up better than the plastic version I once had. Colors come out vivid, blacks hold to their true dark emissions, and the focus seemed to lock on in its proper place even though it wasn't as speedy as I'd like it to be. Look out for a full breakdown of how to get a C+ in concert photography by me and smarter advice from fellow blogging colleagues in the near future.