Man, like I said, Slottsfjell is the best festival in Norway (check out my photos of Vic Mensa from last week). One of the best moments I had at the festival this year was during Haim's concert on Thursday. I had emailed back and forth with their management and they granted me permission to take some pics on stage with them during their main stage concert. The whole place was packed, and it was just beautiful. S/O Jon and the people of UFA for organizing this for me. I've taken pictures of Haim before, but never on stage with them. And I've taken pictures on the main stage before, but not for a big American act. Basically, what I'm trying to say is that it was super awesome. Good times. Here are some of the pictures that I ended up with:
Calm before the storm.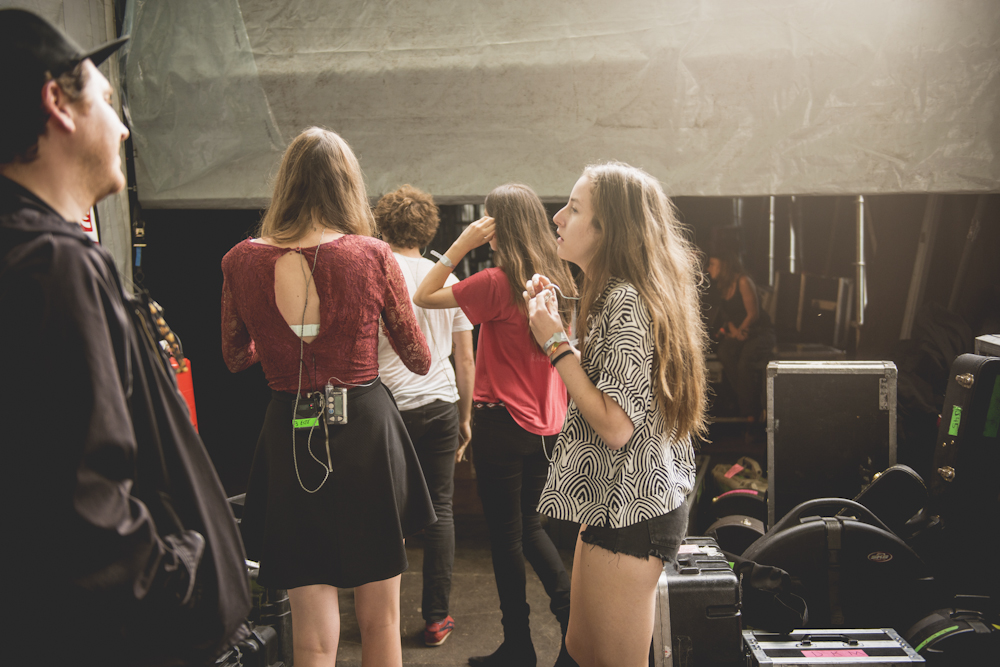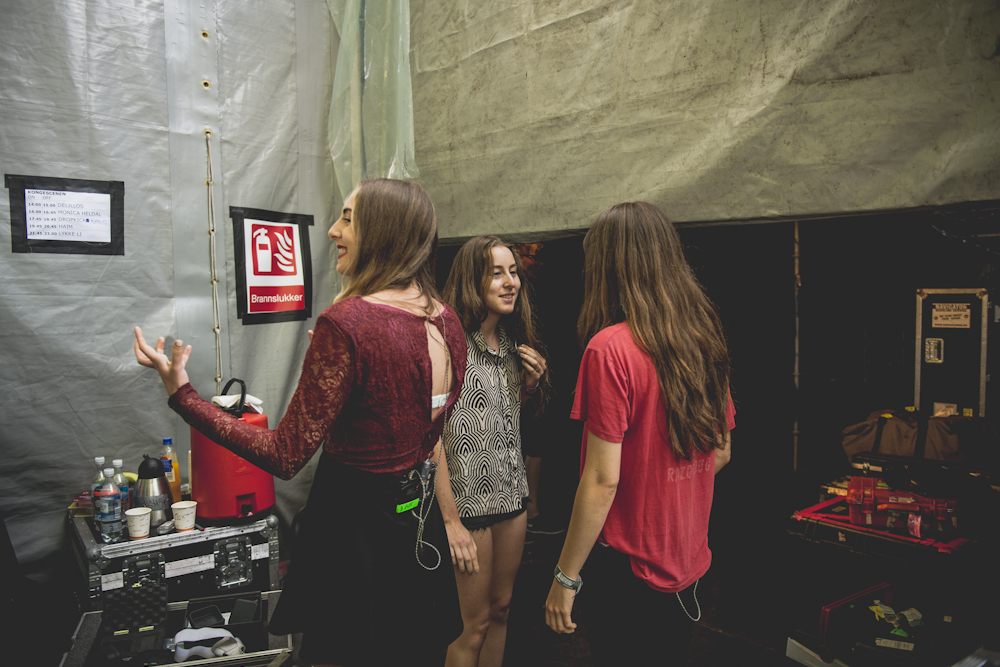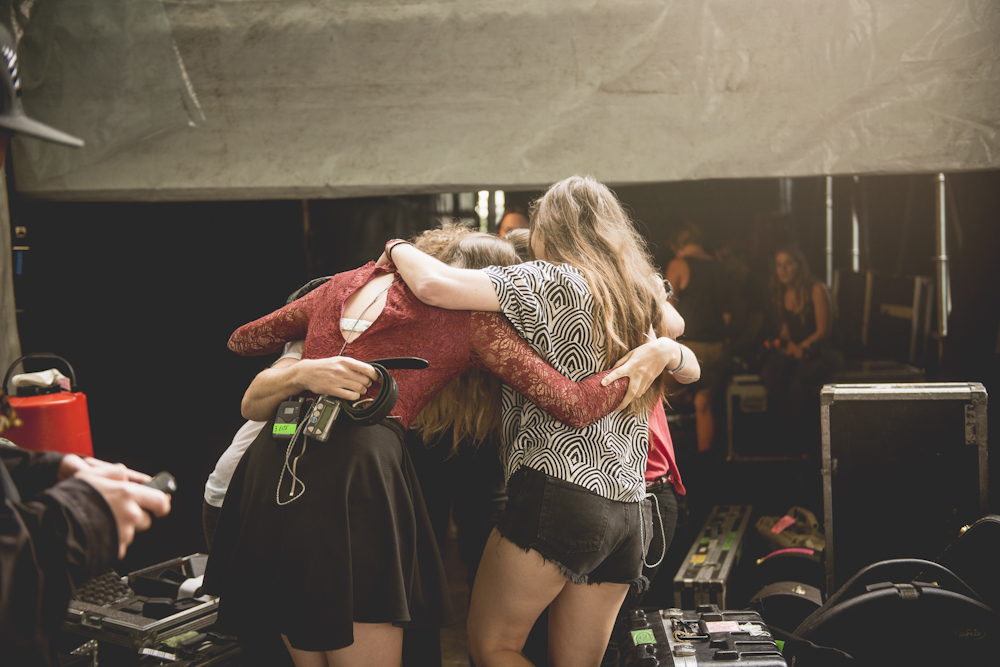 Showtime.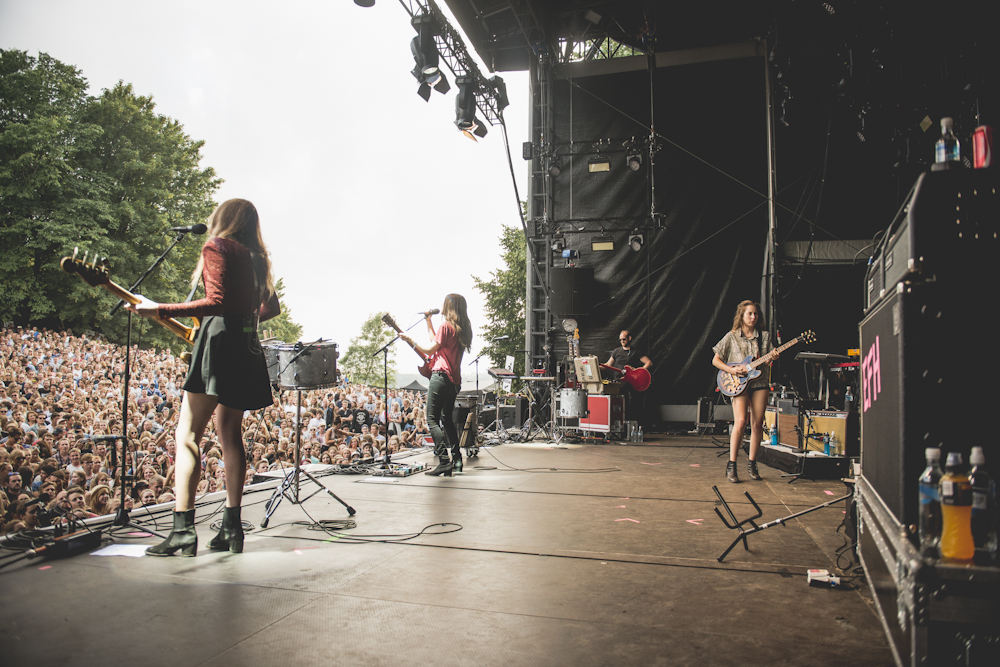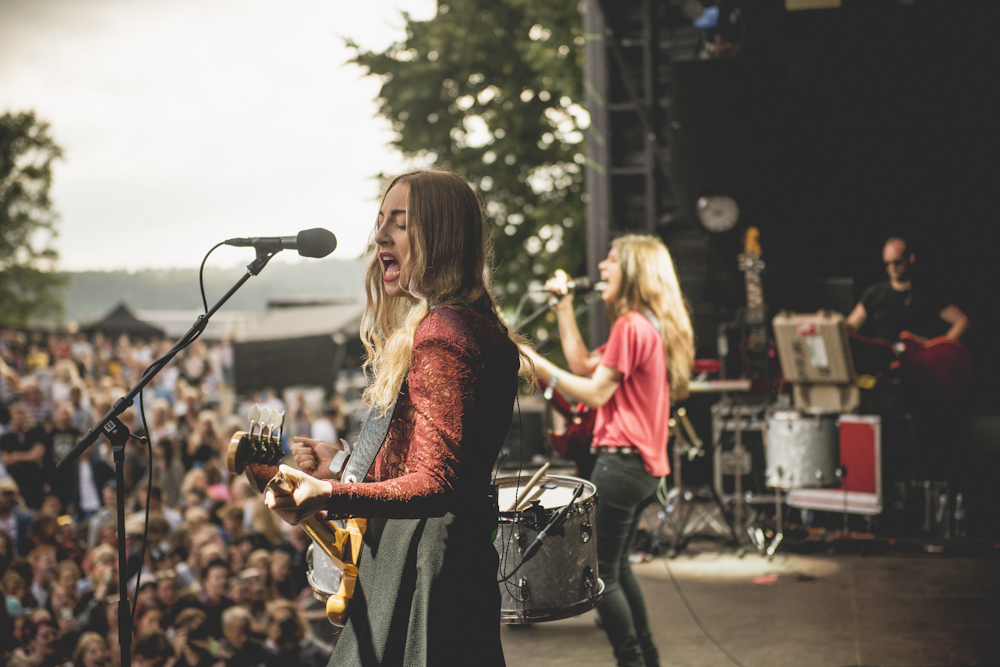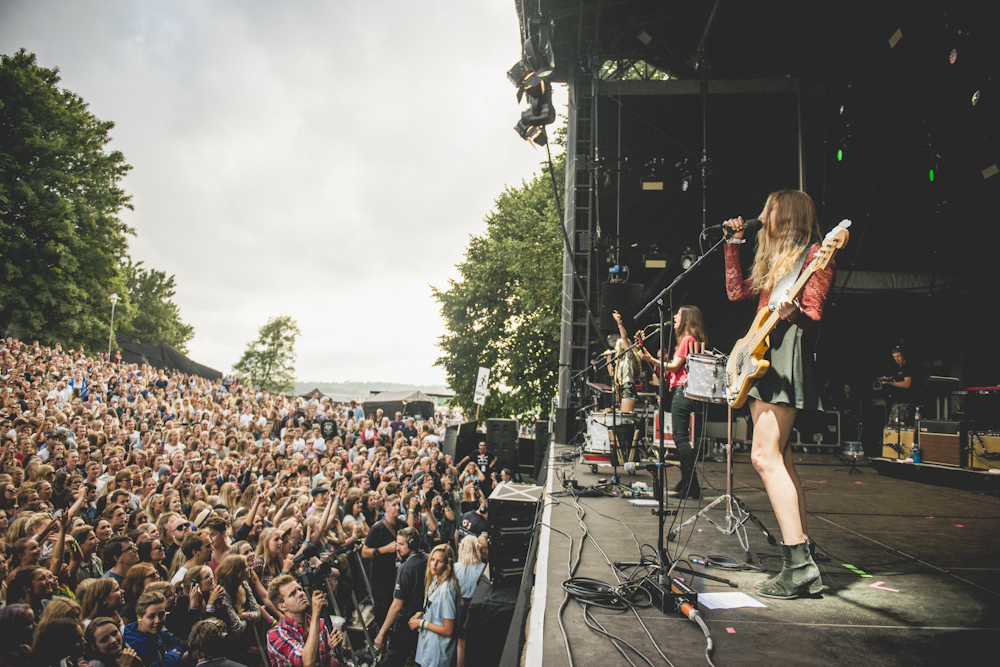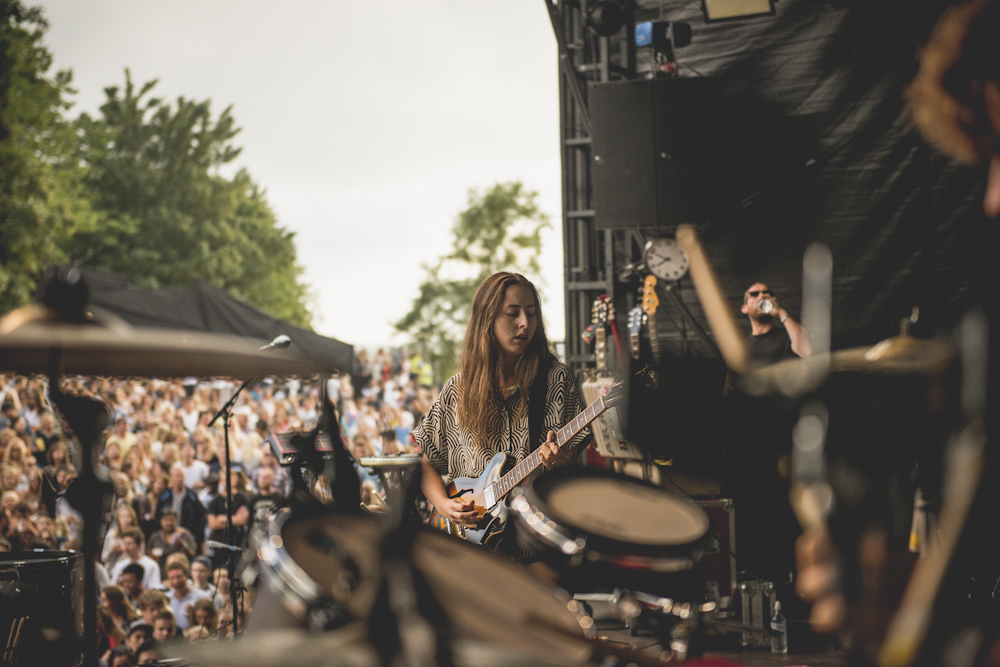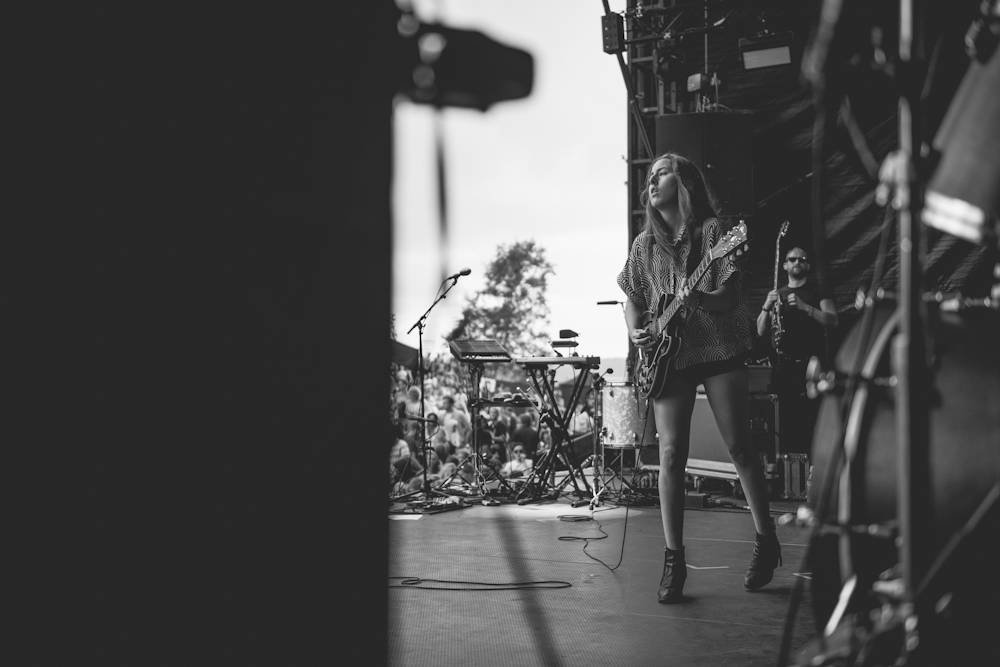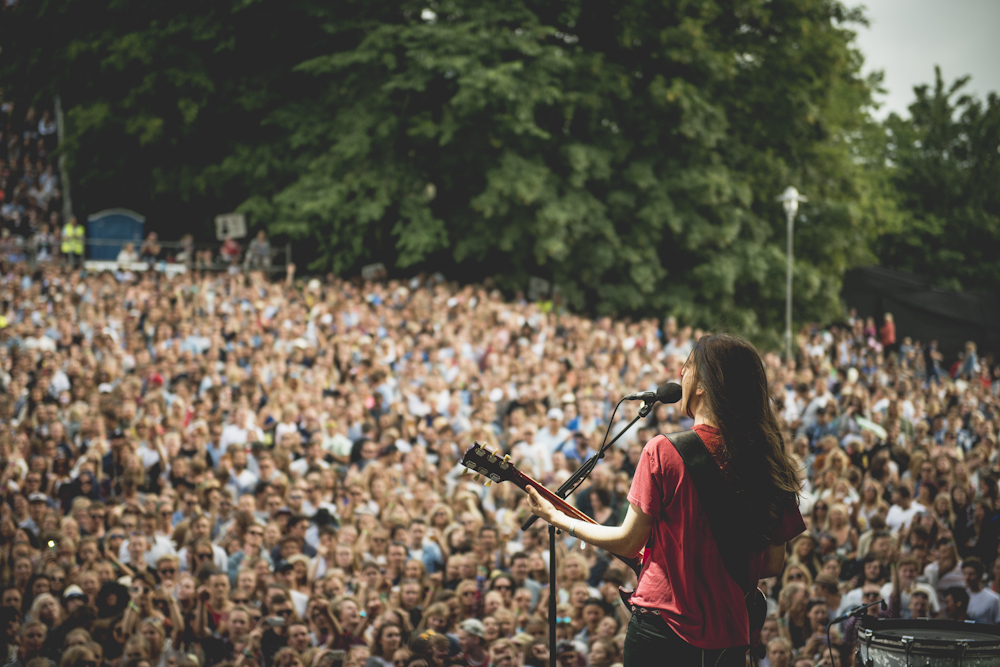 That bass.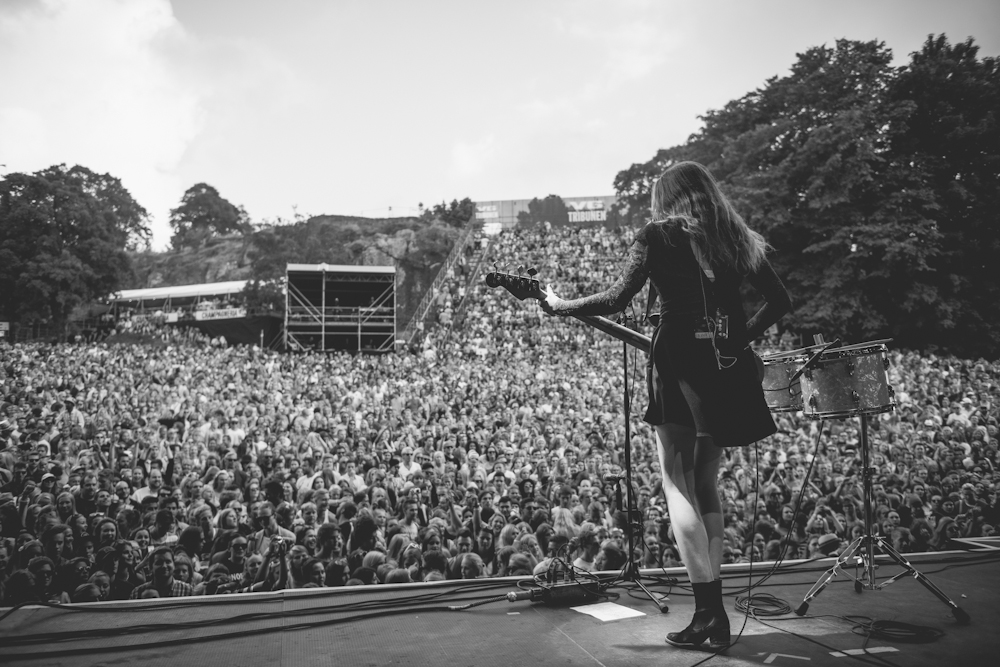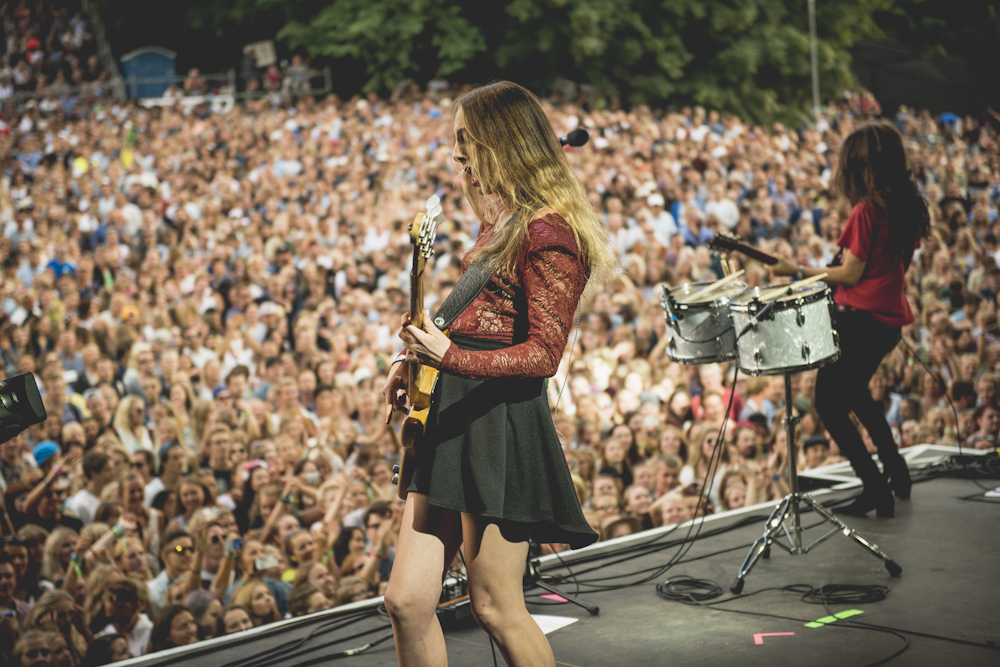 Baby Haim.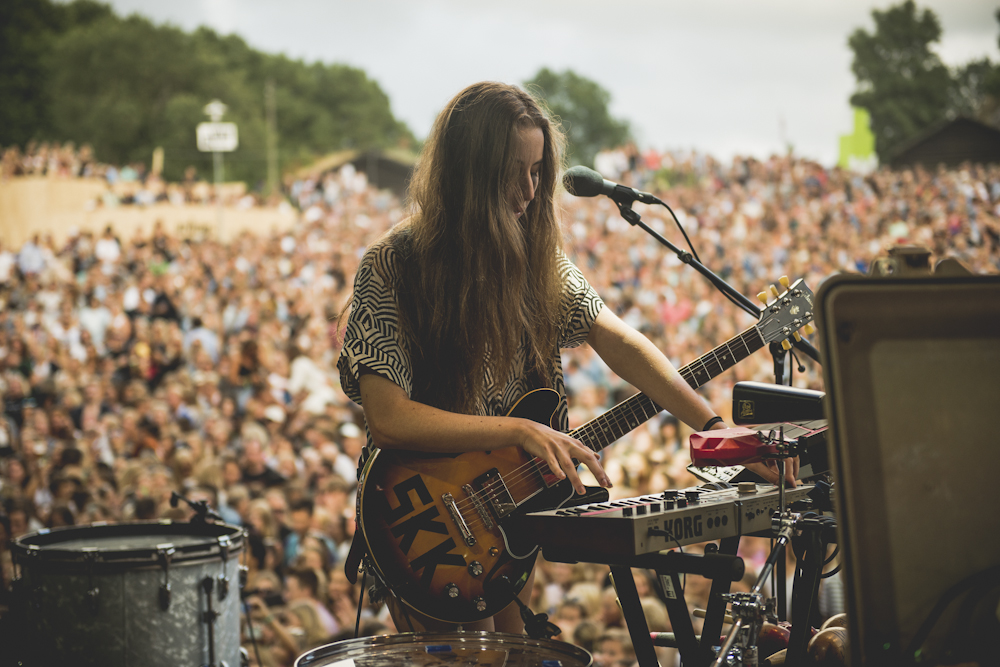 Haim x Slottsfjell 2014.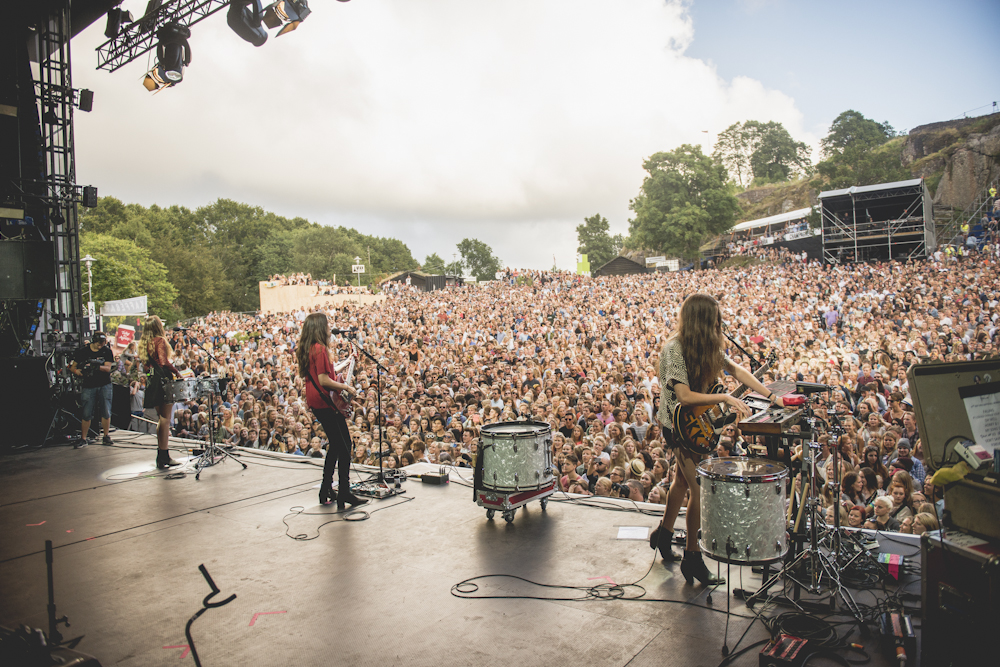 Este.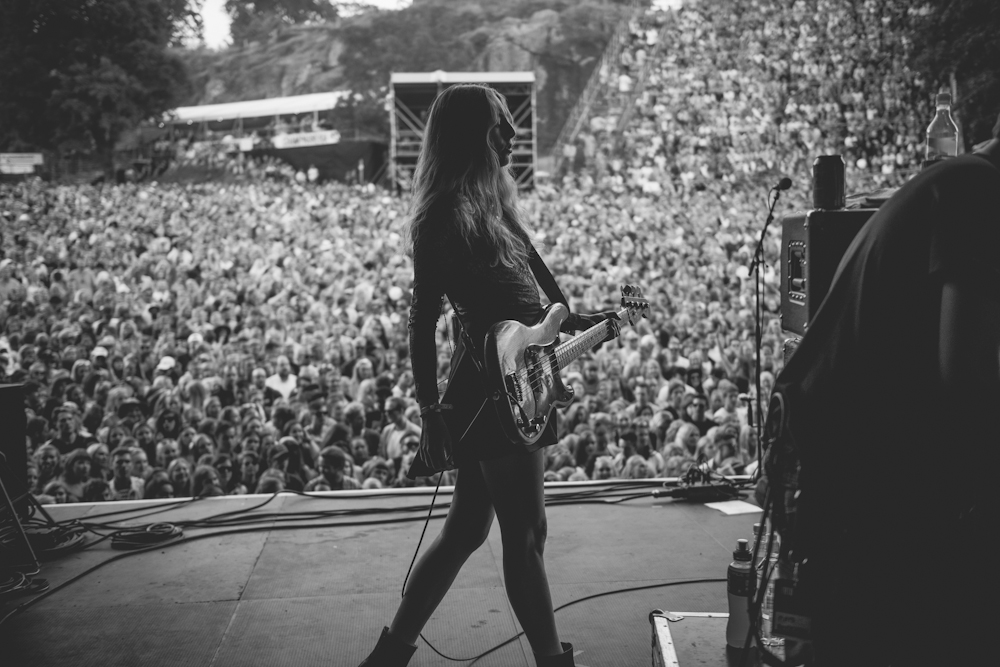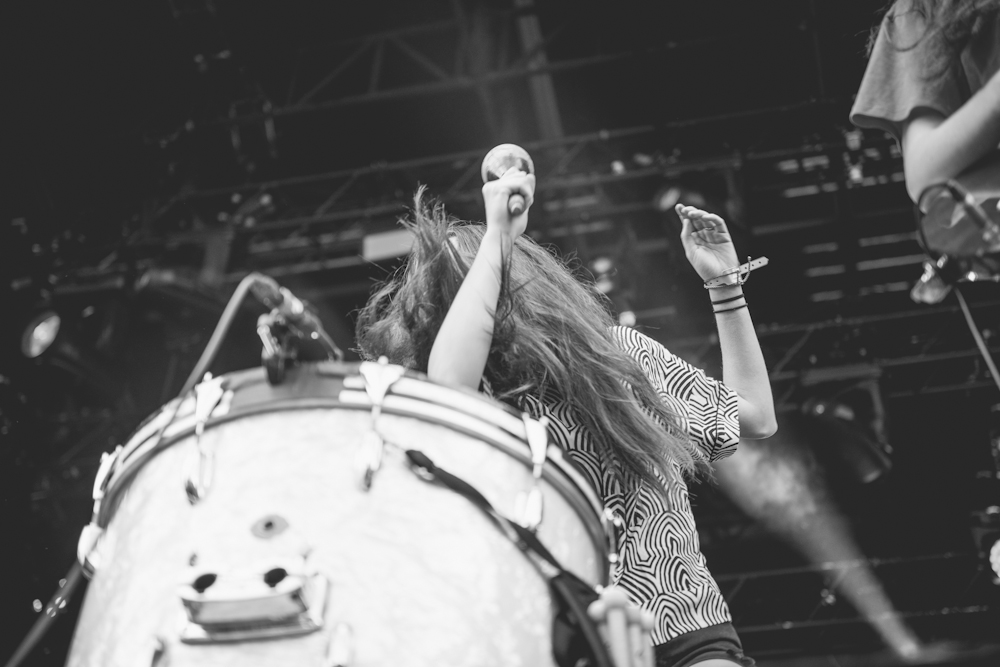 Danielle.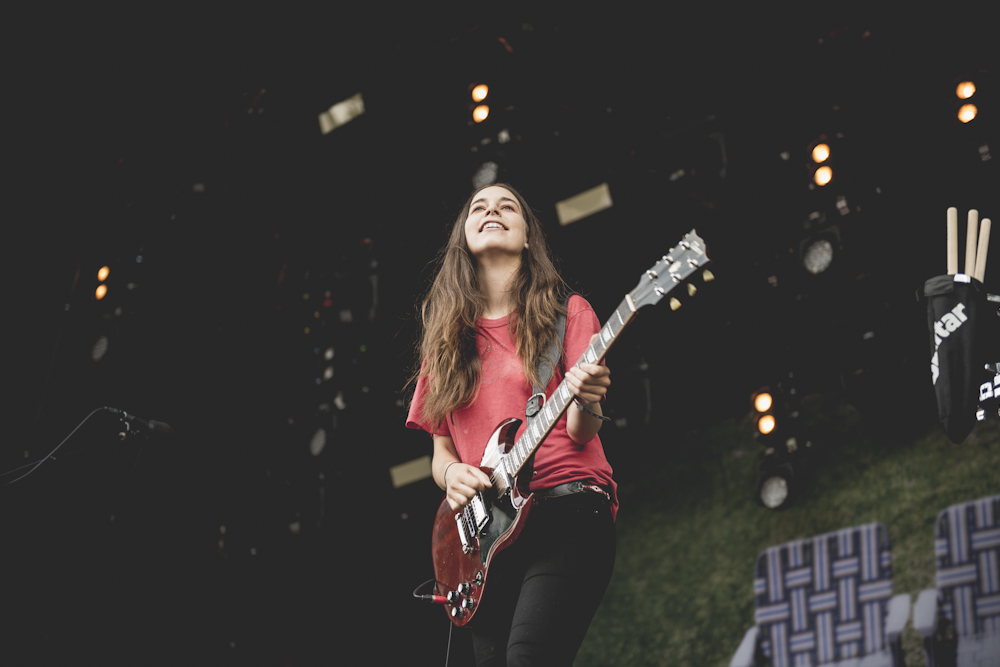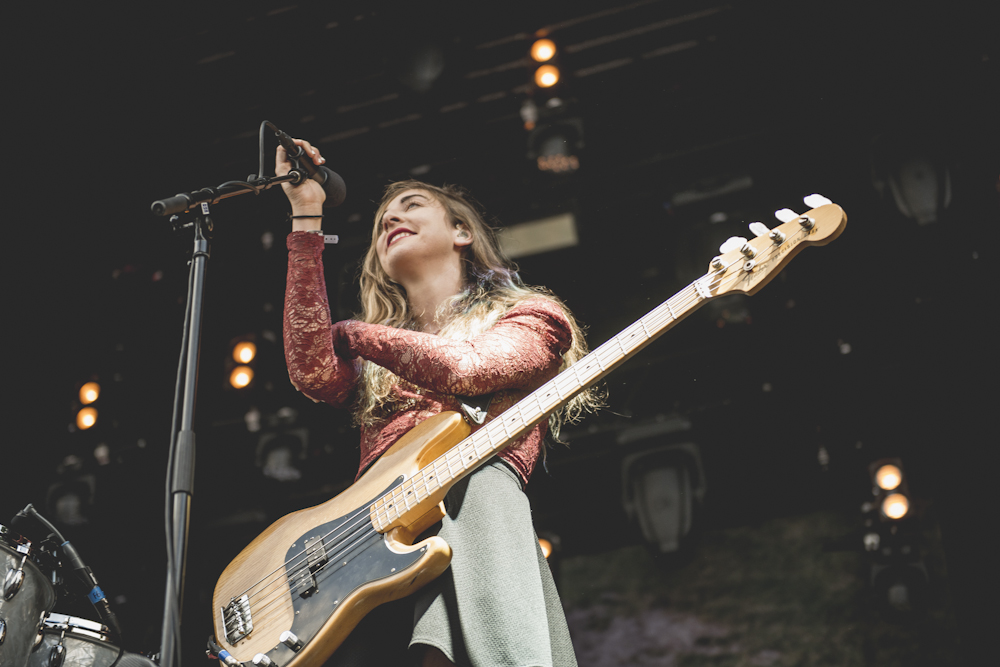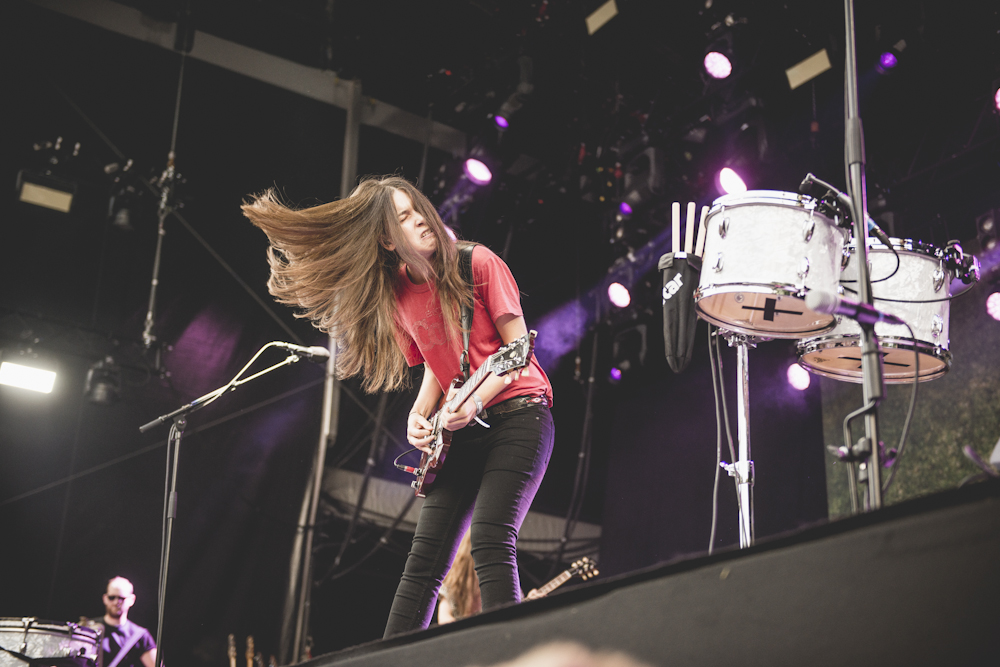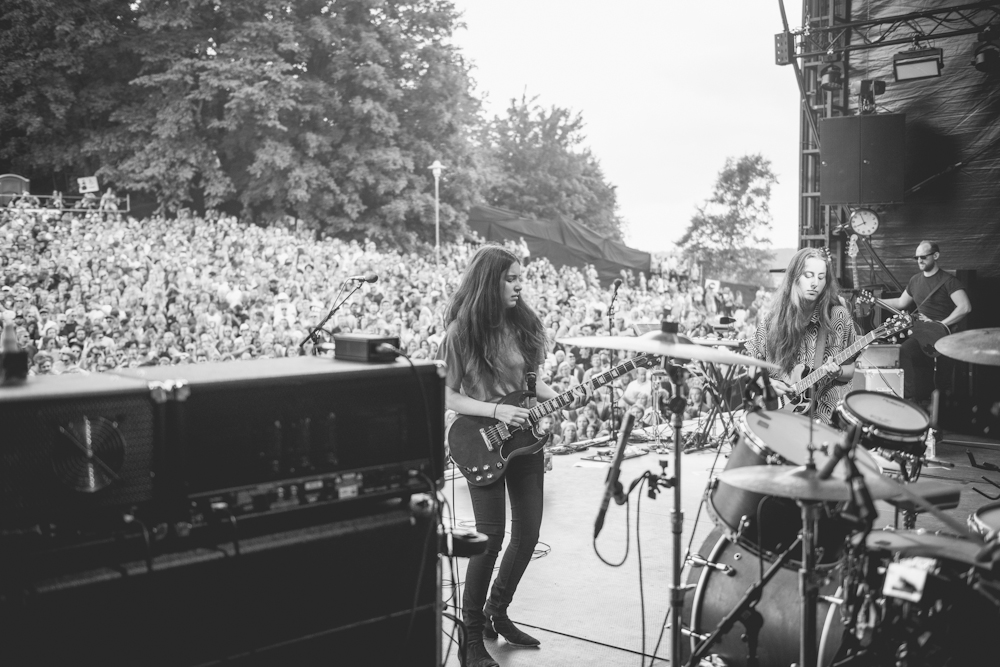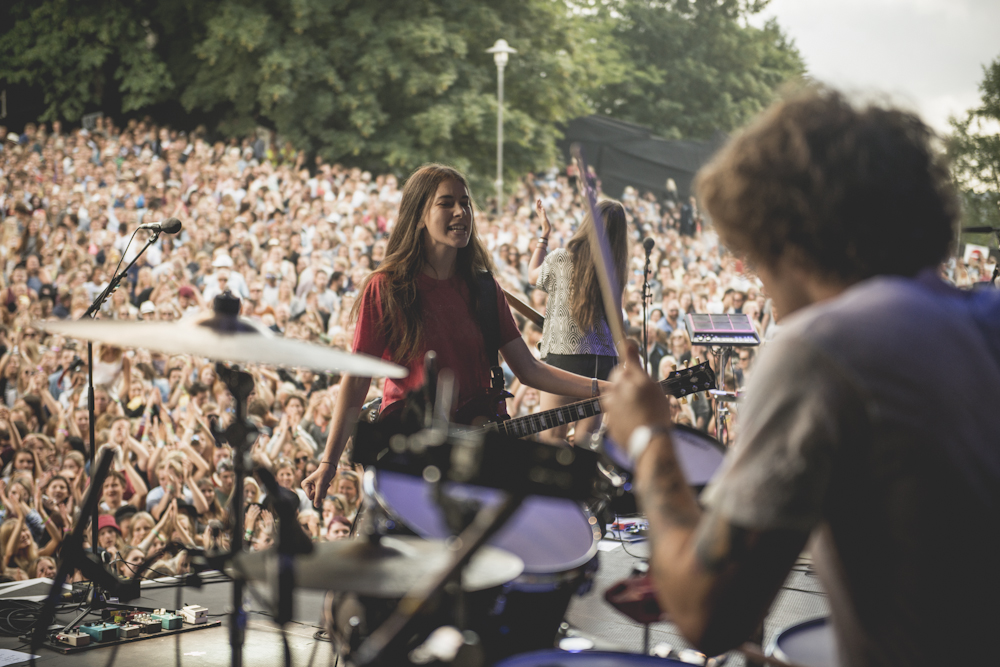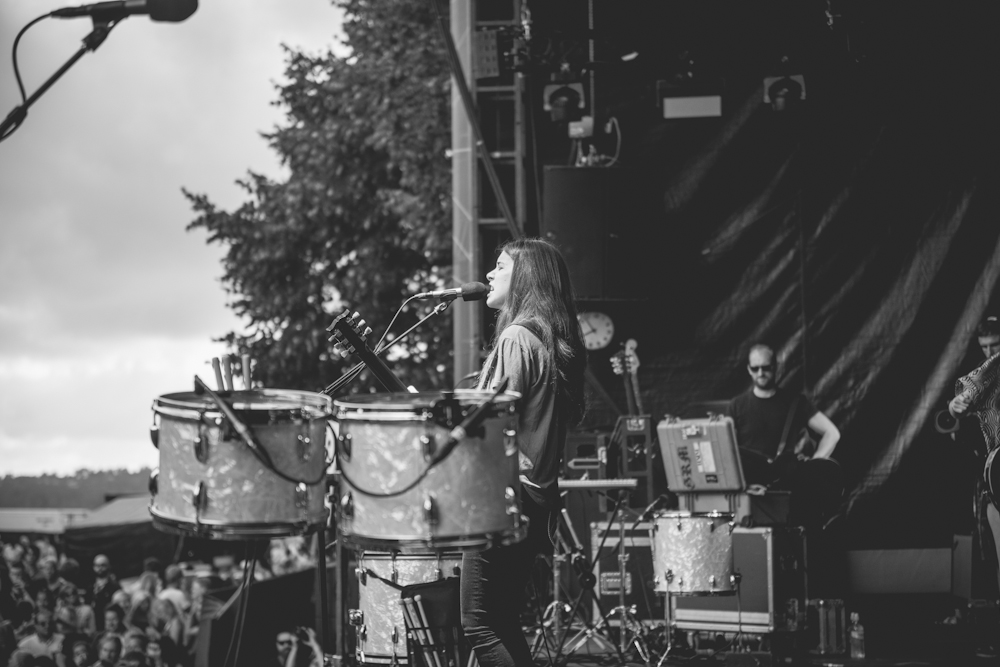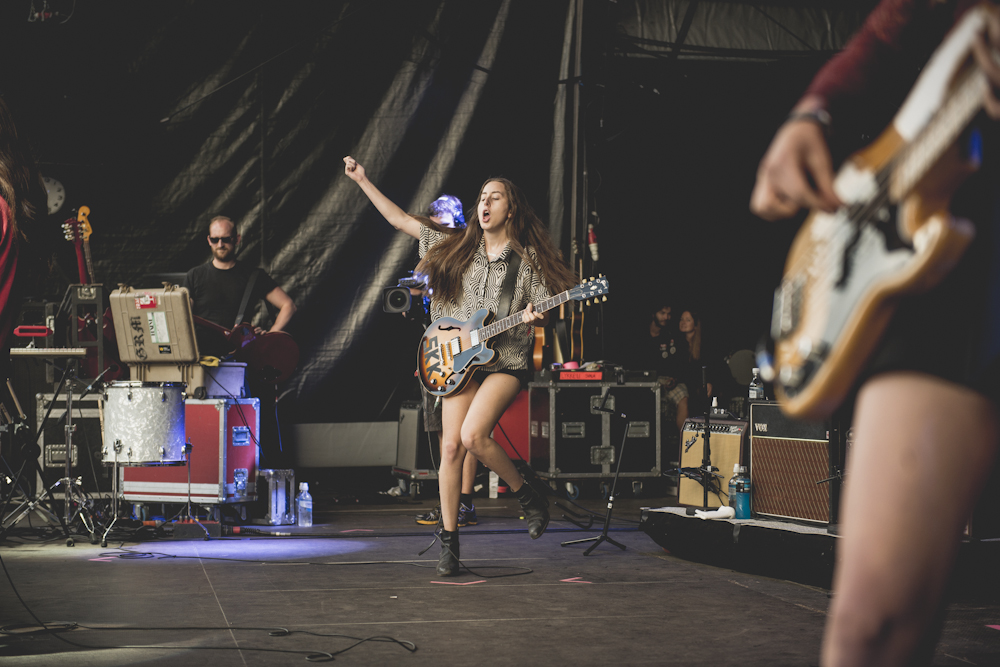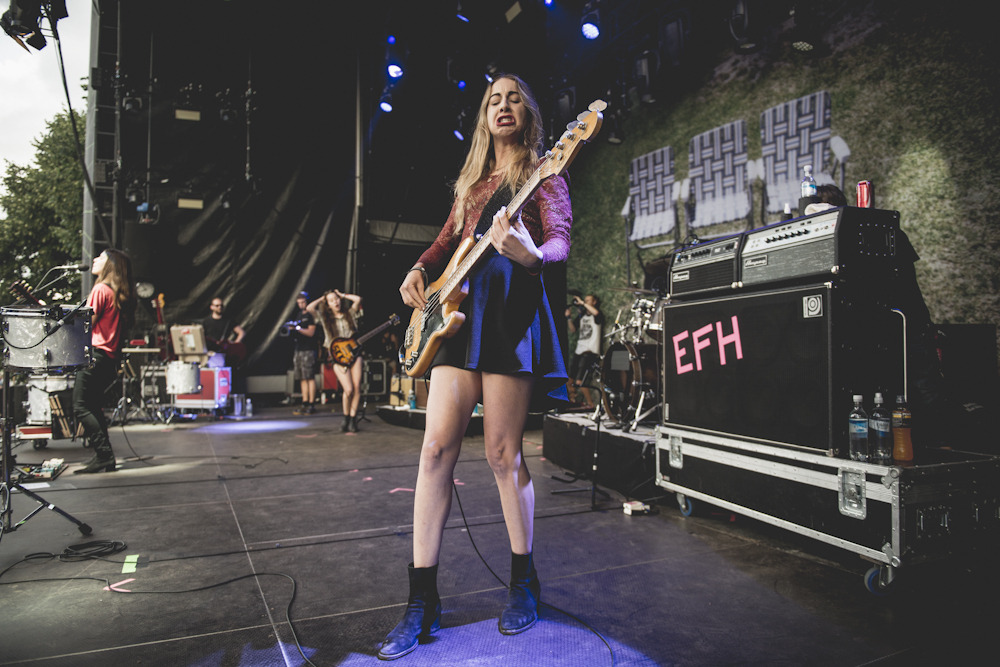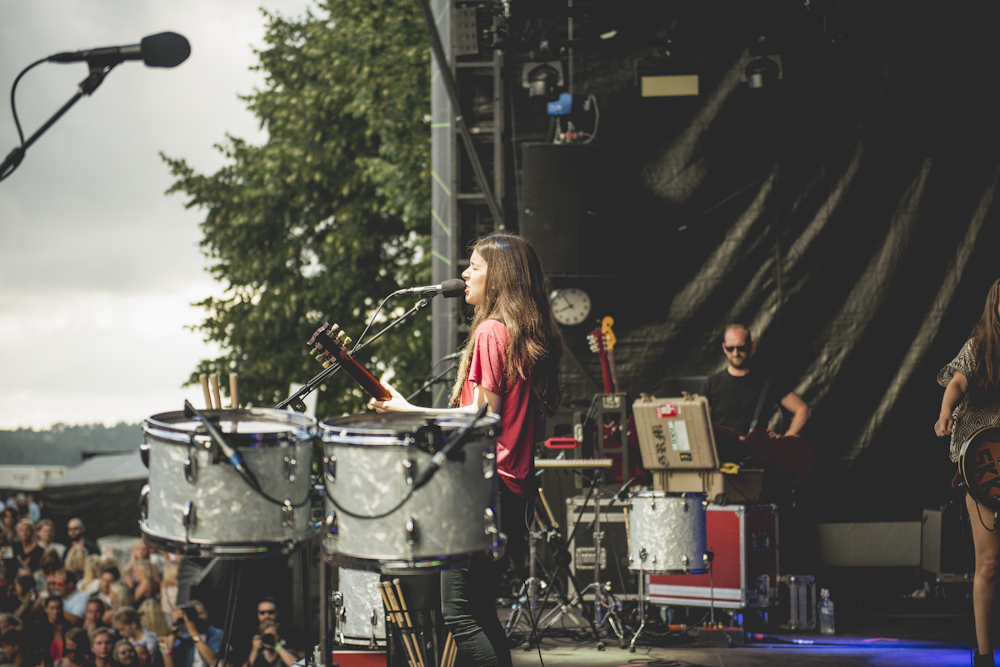 Norwegian summers. The sun doesn't set.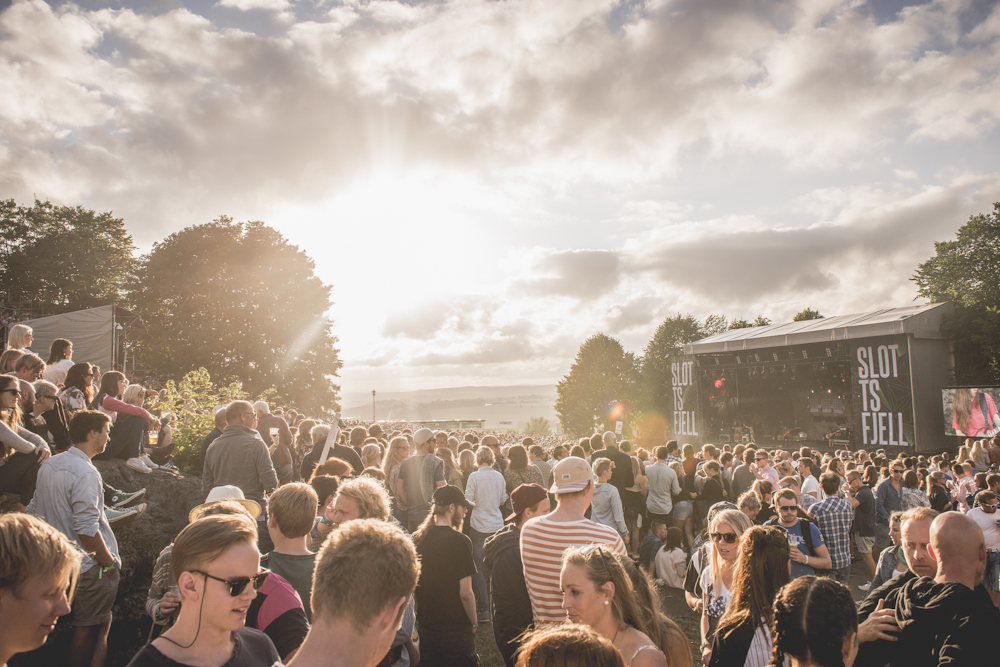 The following picture is my favorite. And apparently it got a lot of love. Haim used it on Twitter and on Facebook, Slottsfjell used it as their "Thanks for this year, come back next year" picture, and even Roc Nation put it out. Hehe. I know I'm dumb, but for a little so-called-photographer, getting a little international shine is dope. Thanks again for letting me take pictures on stage!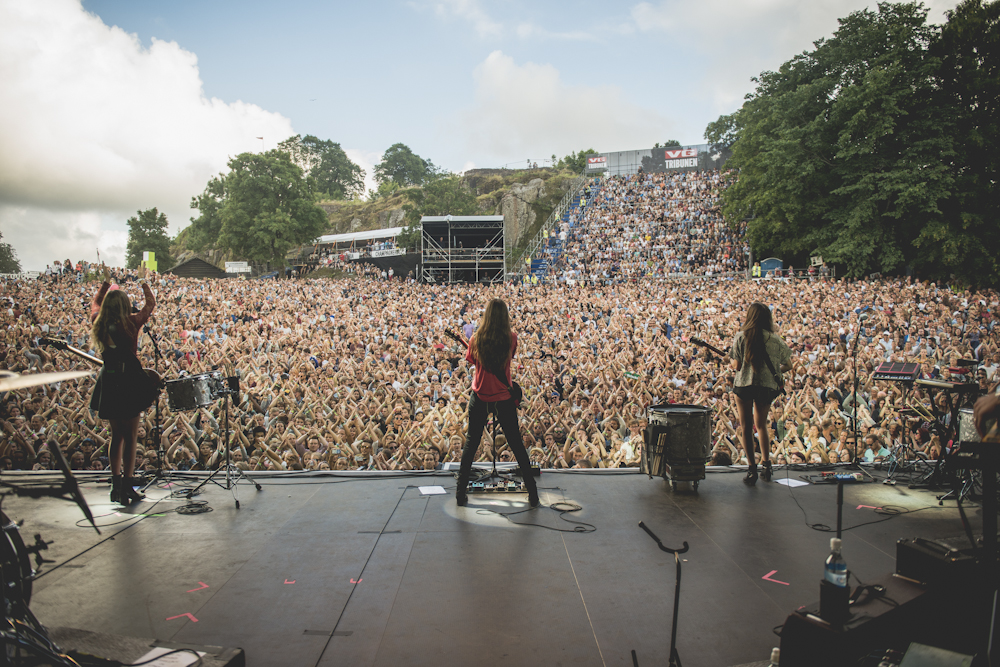 ::
For more Haim, check out Bobby's shots of their show at the Glass House last October here and akam1k3's photos of their Valentine's Day set in Oslo here.