I really feel fortunate to be one of the contributors on The Hundreds. Not only does it push me to continue working on my craft as a photographer, but it gives me absolute freedom to shoot the cars that I love the most. This next feature is a car that I've been wanting to shoot for almost a year. I first caught eye of this car while at the Japanese Classic Car Show (JCCS) in Long Beach last September and knew instantly that I wanted to shoot it for The Hundreds.
The car that you see below is Peter Vong's RA24 Toyota Celica. The normal route a classic car owner would usually take is to do an original restoration to bring the car back to it's original spec from the factory with the addition of a few minor performance mods. Instead, Peter chose to go the unconventional route and do a complete restomod on his Celica project. Restomod basically means taking an older car, and modifying it with modern technology. It's taking the best of both worlds and combining them together to be better than the original, and sometimes, even more reliable.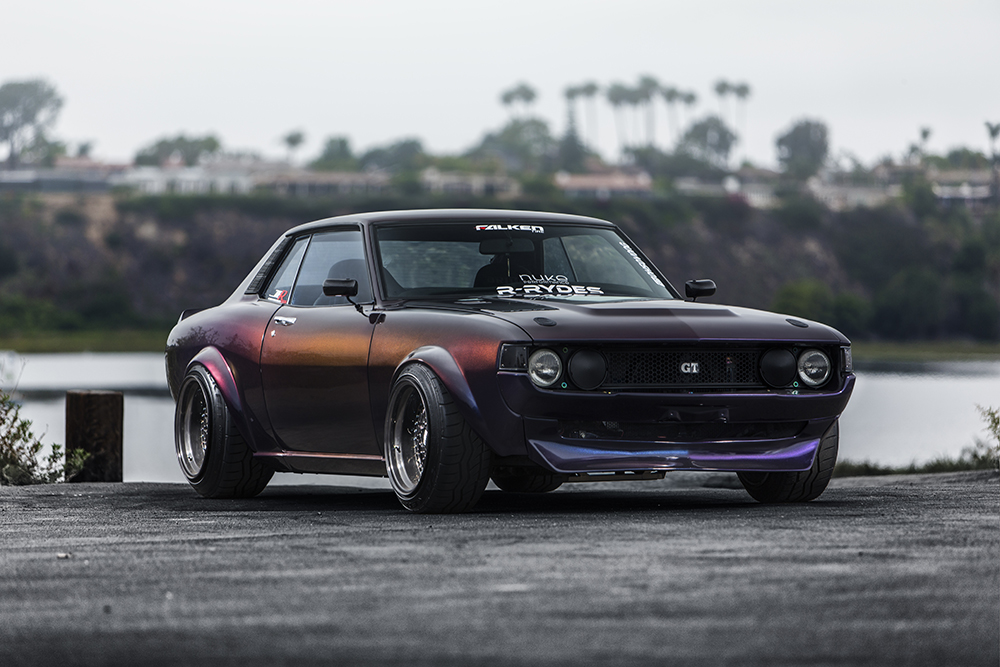 When I first saw this car, the first thing I noticed about it was its unique color. The color Peter chose was a Midnight Purple that comes off of the Nissan Skyline. This is by far one of my favorite car colors ever. I really wanted to bring out the true beauty with this color during this shoot because Midnight Purple isn't just a normal color. In different shades and angles of light, the color changes anywhere from a Purple, Blue, Burgundy, Copper, and sometimes even Black.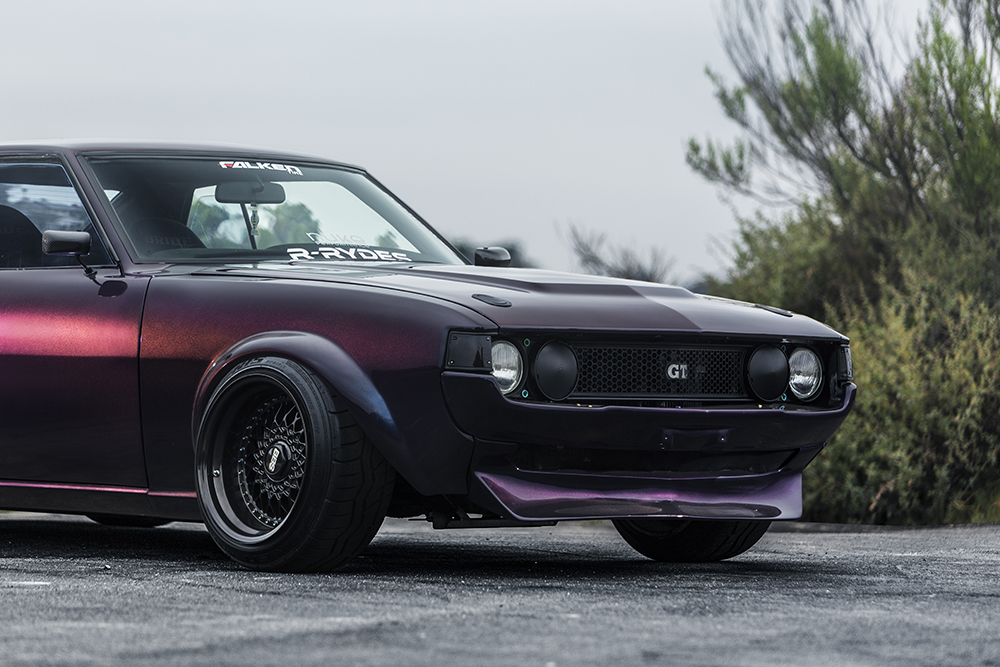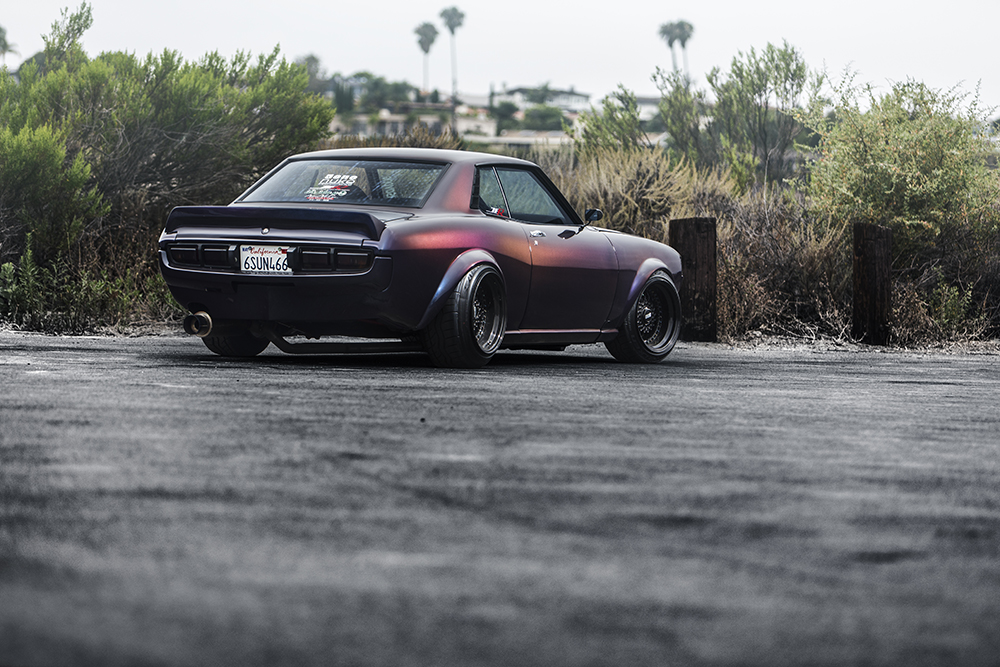 To follow the theme of the paint, Peter chose to accent the car with neochrome bits almost everywhere on the car with the main showcase under the hood. One quick look at the engine, and you'll realize that this isn't the engine the car came with from the factory. The stock motor was swapped for the more modern and power proven F22C from a Honda S2000. The engine bay is one of the cleanest I've come across, and definitely one of the most unique.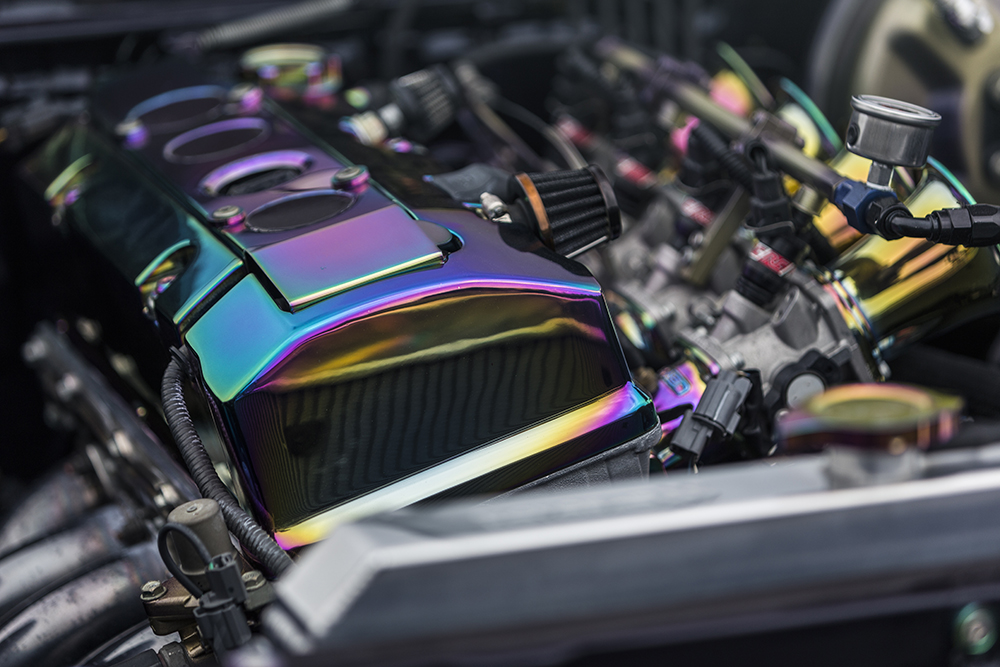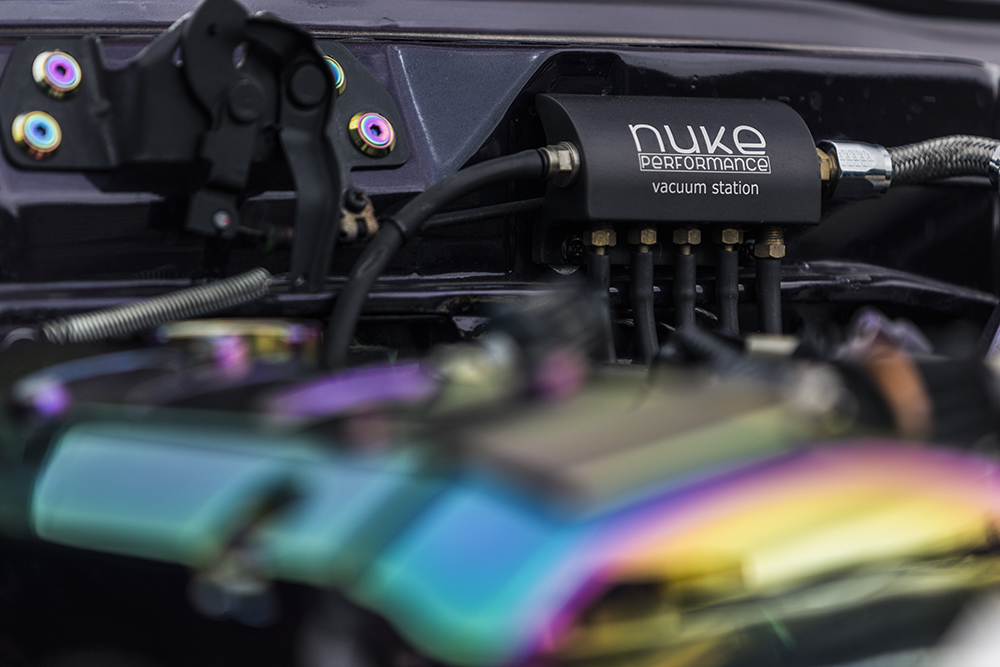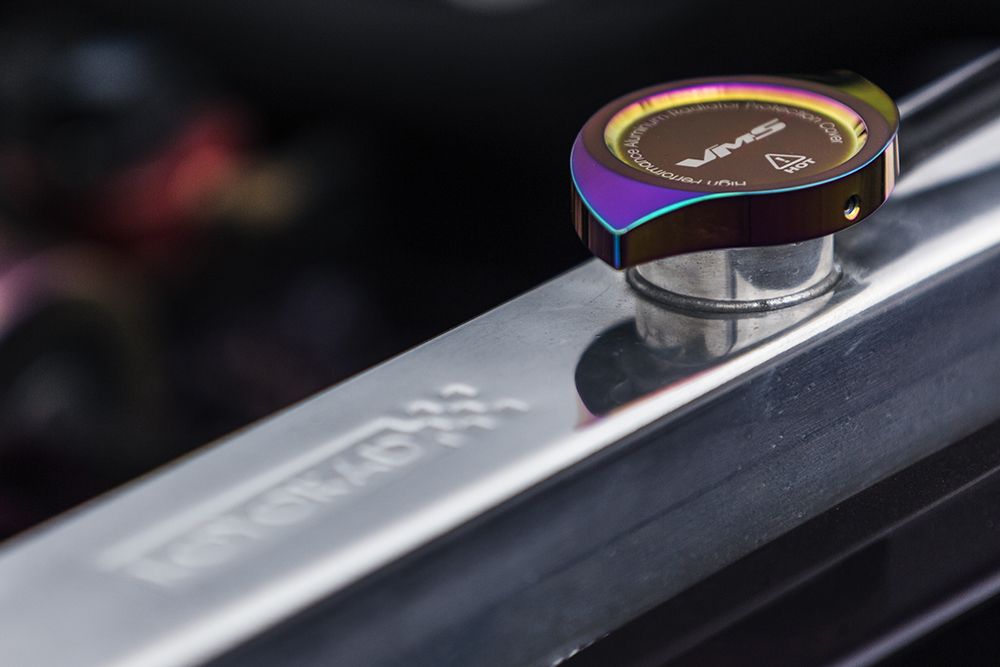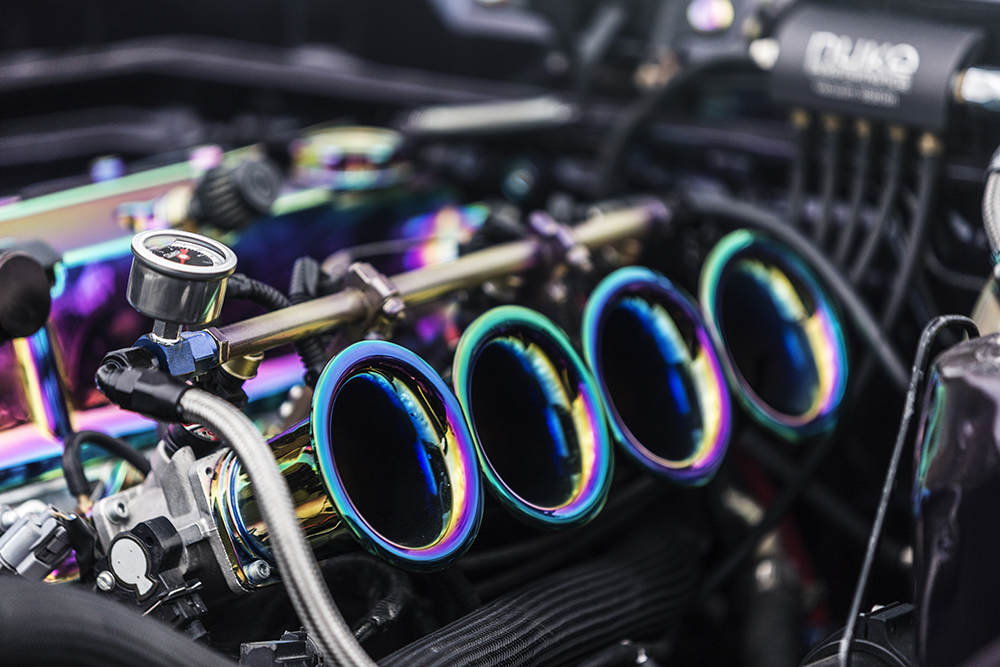 Take a trip inside the cockpit and the theme of Midnight Purple and neochrome flows throughout.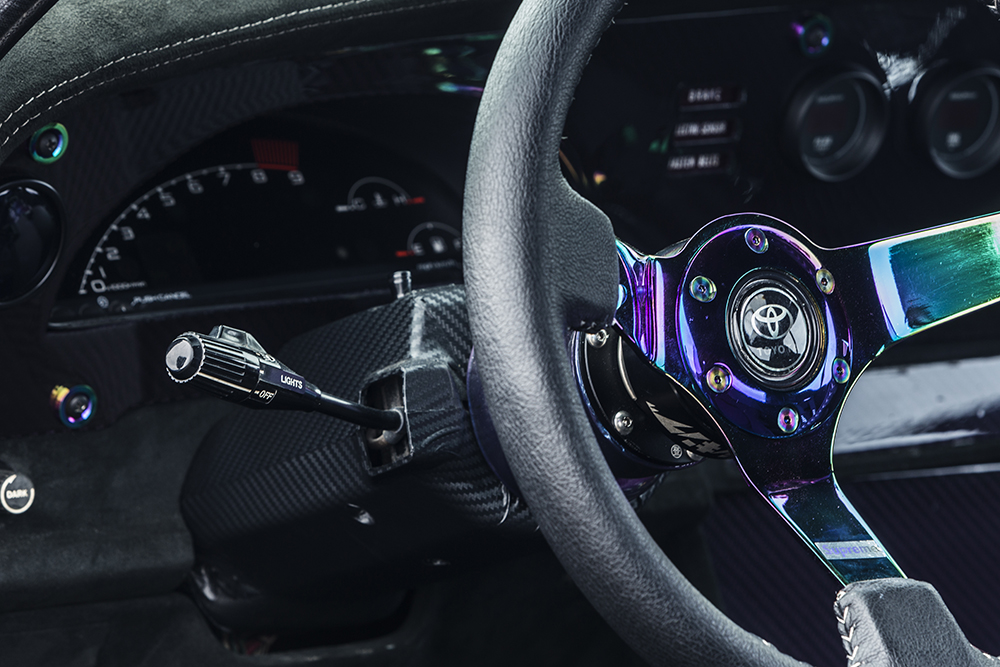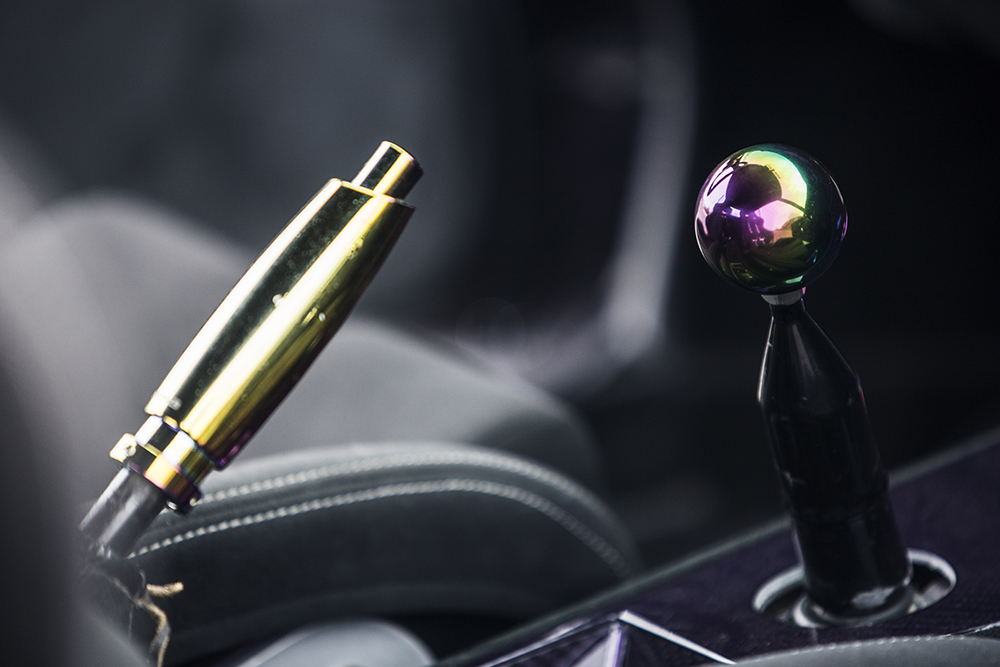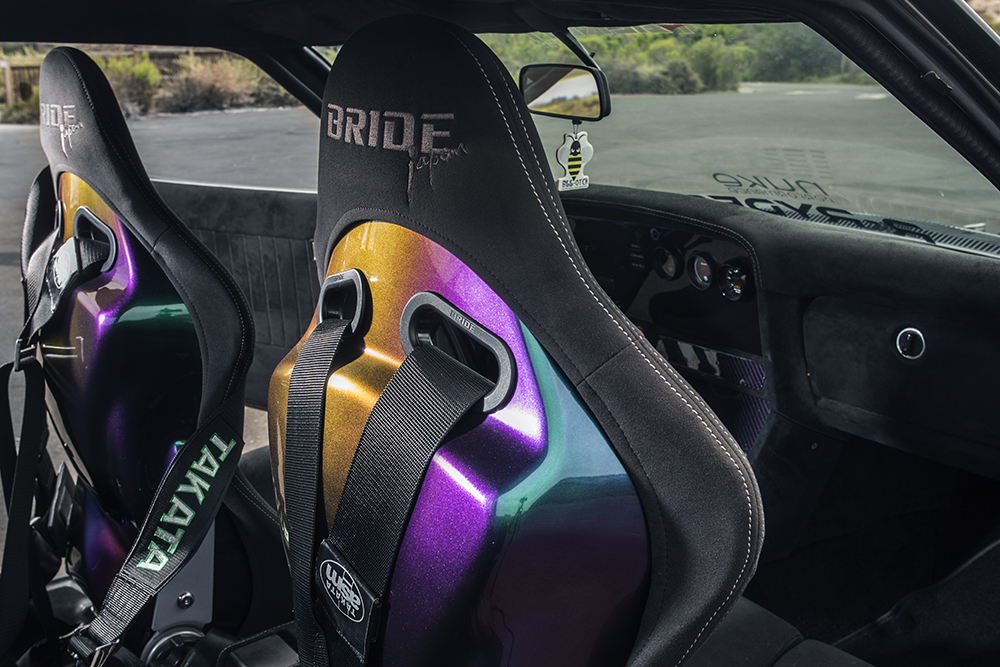 Even the bolts on the custom BBS RS wheels are neochrome!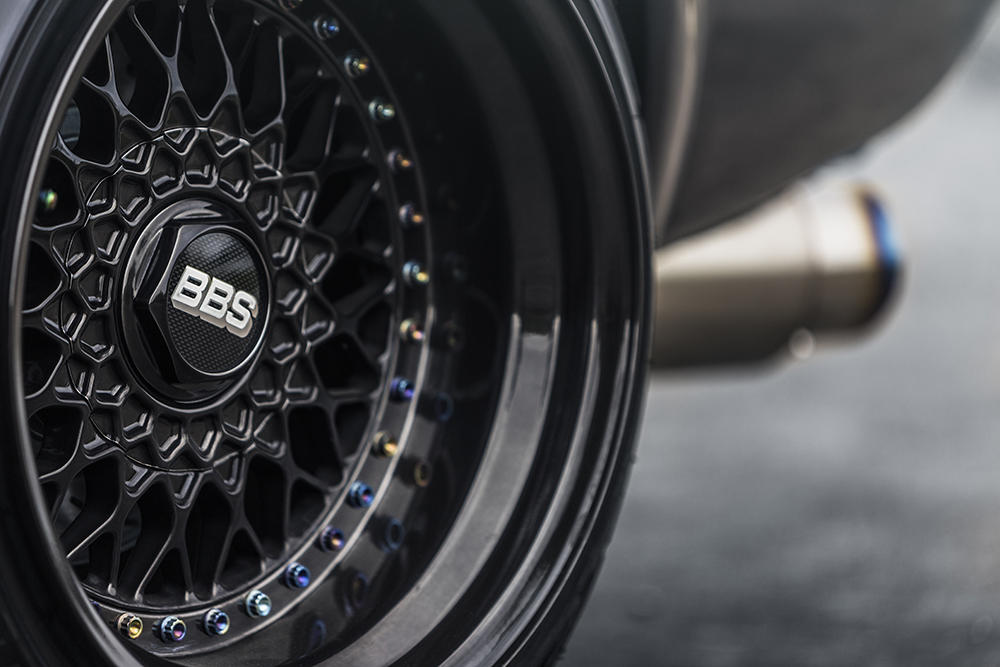 The amount of detail that went into this car is astounding and it's really rare to see one so well put together. Big thanks to Peter for taking the time out to make this feature finally happen.