NicX is a nomad. Although raised in Cleveland, he also calls Atlanta home and has lived portions of his life on the road. His music channels the diverse experiences he's had—the highs and lows. "I really appreciate the different environments I've been placed in. The places I've been have given me the opportunity to learn about new cultures and fold them into my craft," he told The Hundreds over the phone. It definitely shows, especially in his first single "Take It," which premiered on The FADER recently.
We're premiering "Flight 319," a song that contemplates existence and commemorates his first time recording in New York City. With it comes mixed emotions and contradictory feelings, excitement met with uneasiness, which comes full force in his lyricism. "I was actually standing on top of a building in New York and felt that I was going through anxiety a little bit… I never thought as a child that I would be doing this. It's crazy and exhausting but exciting," he says. He adds that he thought a lot about Capital STEEZ during the trip and the recording of the song; in a touching moment, he mentions that when he felt stuck in the studio, he reminded himself to "put [his] Capital STEEZ on."
NicX's latest project, Tryna Get Home EP, is set to drop this week on December 9th. Tryna Get Home is an expression of the idea that home can be anywhere when one achieves what they want in life. "Home to me is a place where you can look back and say, 'Wow, I made it.'" The EP is Nic's way of devoting himself—all of him—to his music. He wants it to speak to his audience: "I just really want to give the people me so that they can know that they're not alone."
Listen to "Flight 319" above and preorder Tryna Get Home here.
***
And if you haven't seen it yet, peep the haunting visuals for Nic's first single, "Take It."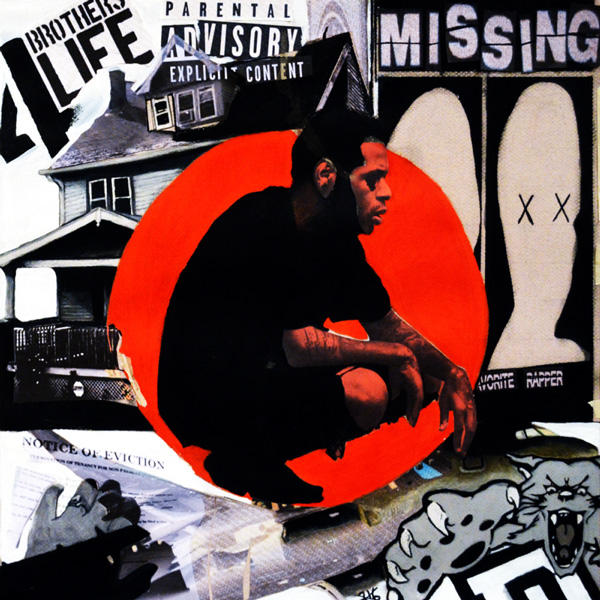 ***