Coffee is an essential in starting my day. Whether or not I get my fix from a pot brewed at work, or an artisanal espresso drink made for me by a trained barista, this routine beverage has immense priority on my to do list within the first hour of crawling out of bed. Yes, it's a bit disgusting that I have such an intense dependency, but put into perspective – aren't there so many other vices I could have that would be worse?
Moving to Portland has given me a plethora of options for choosing where I get my cup. Portland is home to over 40 amazing coffee roasters, making it quite difficult to narrow down a list to my favorites. There's a different cafe located on every other corner, and about a quarter of them are roasting their own beans. The following are just a few great options we have in Portland, ranging from companies that may have already expanded beyond the Northwest, to small batch roasters catering to the coffee snob that's located deep inside all of us.
Stumptown is a Portland coffee staple. Established in 1999, they are probably the most widely distributed beans throughout the Northwest. Just about every other cafe in Portland serves Stumptown, but to get the full experience, you have to stop by one of their brick and mortars. My favorite (other than the one I happen to live next door to) has to be the original location on Division St. Outside of Portland, Stumptown locations can now be found Seattle, Los Angeles, and New York.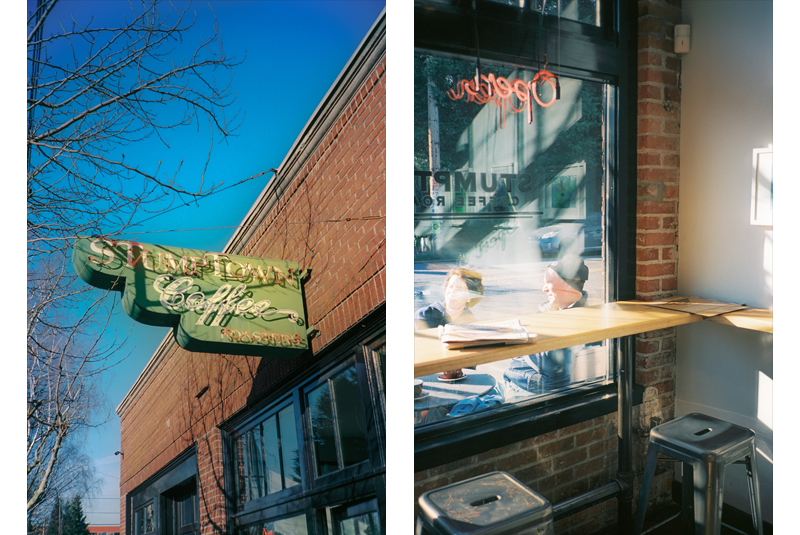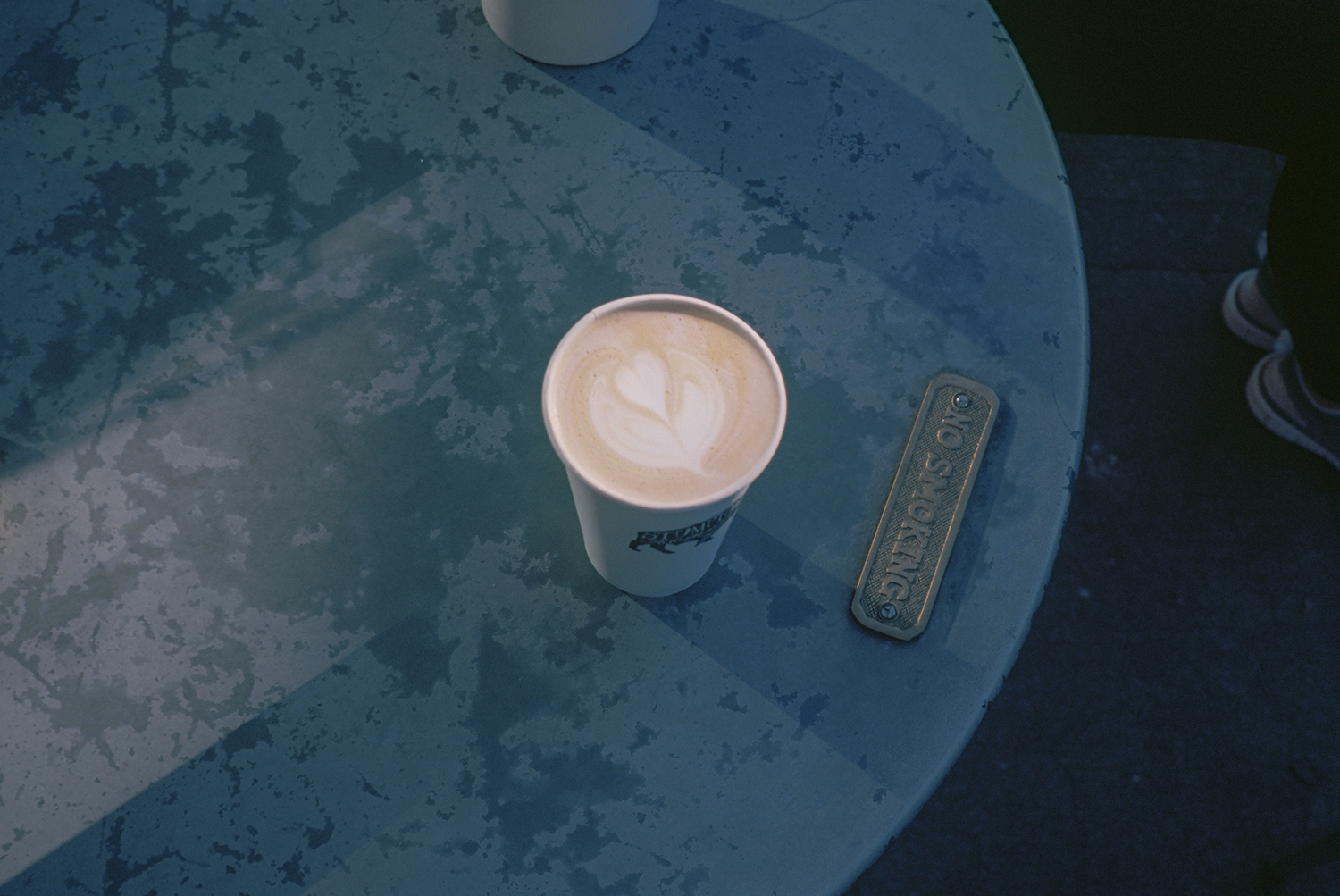 I wasn't too familiar with Courier until not too long ago when a friend brought me in. Upon entering, I wasn't sure what to expect. Courier has a small, quaint space that may just be in the slightest bit bigger than my own bedroom. There's no trendy decorations, or tables full of people aimlessly typing away at their Macbooks, or pretentious baristas. They're just real people who serve real good coffee. Each and every cup of coffee served is pour over, and takes about 4 minutes until you are served. It is well worth the wait. Interesting fact: any cafe that serves Courier's coffee has it hand delivered by bike, no matter where they are located in the city.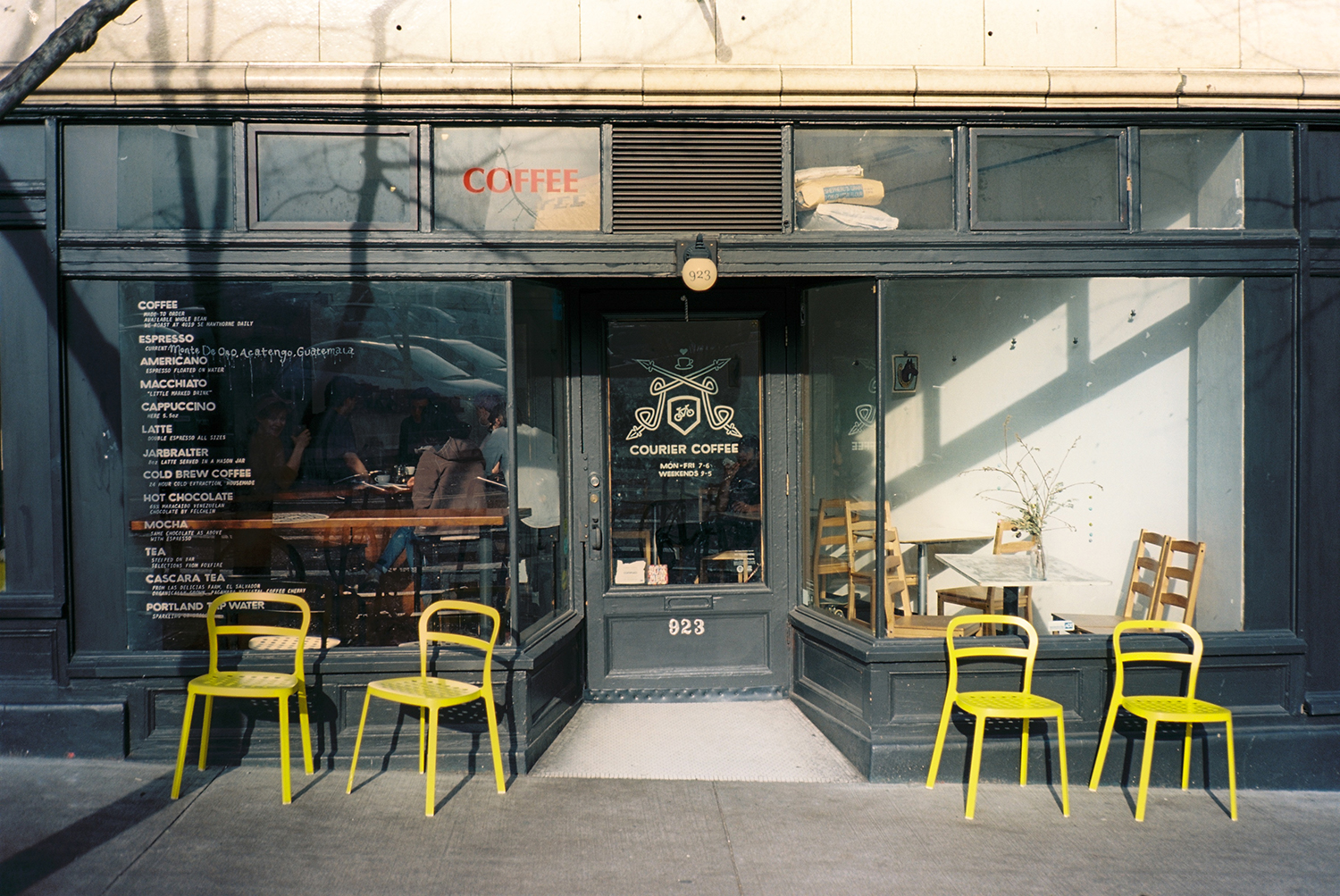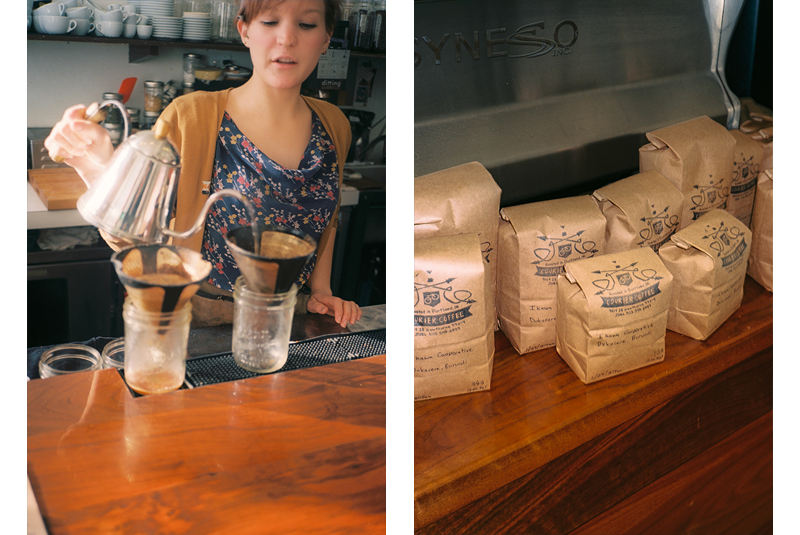 Ristretto is definitely one of the nicer coffee spots I like to hit. Their staff is always super nice and very knowledgable. Ristretto was the first place I ever saw a coffee tasting. If you've never seen or heard of this before, it is very worth it to find out what it's all about. Basically, picture a group of people sitting around a table with a few small coffee cups sitting in front of them, each filled with the smallest amount of coffee beans. A barista goes from person to person pouring a little bit of hot water into each cup. Within a minute or so, the participants are asked to slurp their coffee (Yes, slurp. Like soup.). Then they move onto the next roast. It's some next level coffee experience that I still don't think I'm ready for.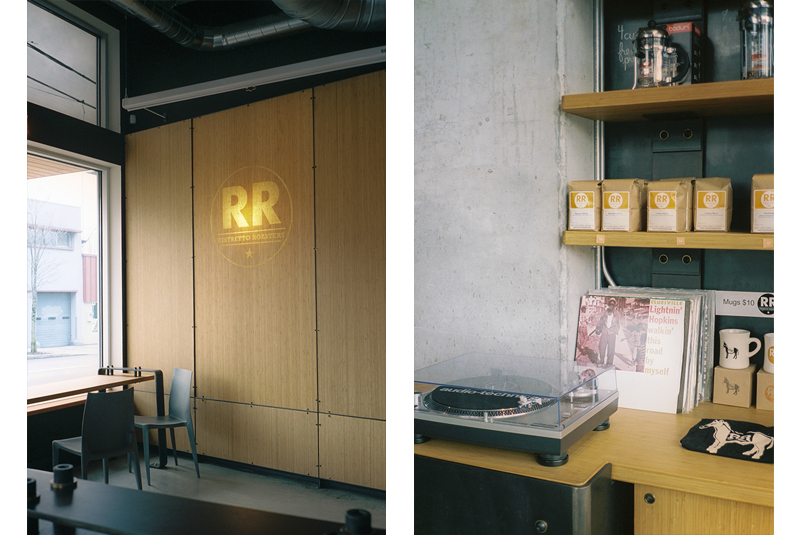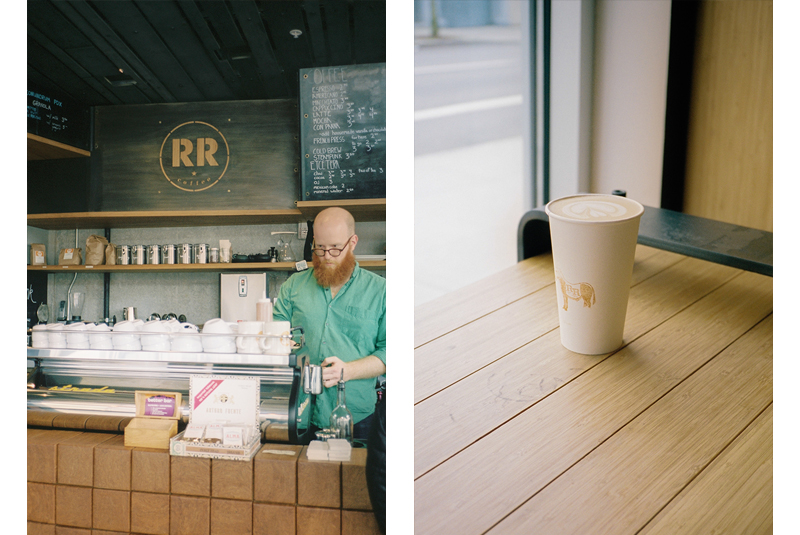 I found out about Water Ave. when the cafe my girlfriend used to work at started serving their coffee. This was a few years before moving to Portland, and I instantly fell in love. Upon moving to Portland, I had to check out their location. Inside the industrial inner Southeast area, you'll find Water Ave. Coffee (conveniently located on SE Water Ave.) consistently serving up a delicious cup.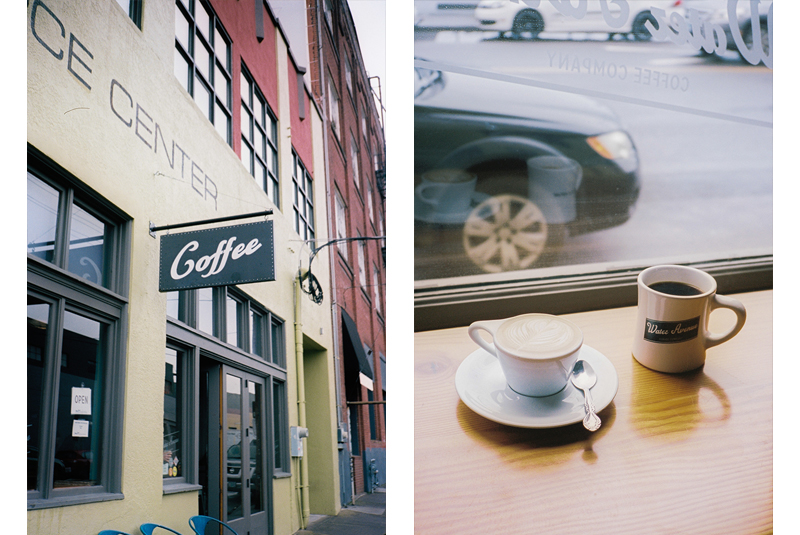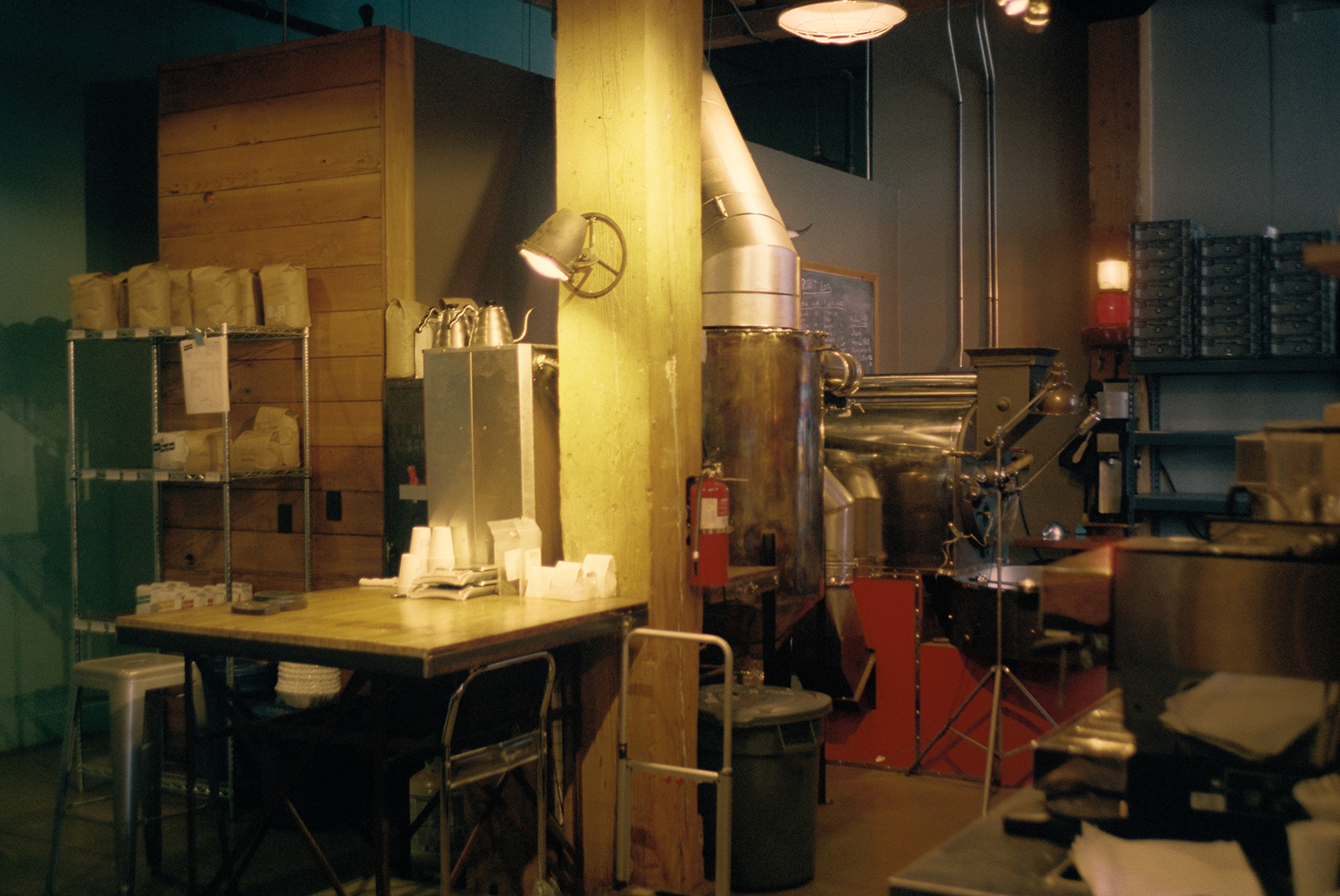 Last but not least, there is Heart Coffee Roasters. Every time I've gone into Heart, they have their coffee roaster going, pumping out a fresh roast for all to see. It's all out in the open for any customer coming in to see, and I have to say it is very entertaining. It looks like a crazy science experiment down to the computer monitors running some programs showing that everything in the process is running smoothly. I also like Heart for the interior decoration of their locations. Contrary to other rustic northwest cafes, Heart keeps a clean and simple aesthetic that highlights all of the essential elements of what goes into making their amazing coffee.