There is a seemingly unending amount of abandoned spaces in Berlin. After the fall of the Berlin wall in 1990, the definition between West and East Berlin still existed roughly, but in some areas of the city, the details like property ownership and neighbourhood borders became muddily defined, lost in the shuffle. Included below are some quotes from Der Klang der Familie (The Sound of Family) in the context of post-reunification Berlin in the thralls of the 1990s techno scene:
"I moved to Mitte about two months after the wall came down, to Munzstrasse 21. The building was completely vacant. We broke down the doors, climbed in and immediately occupied the entire place. I had my studio in an industrial loft in the second building through the courtyard. [...] At that time, Mitte was a complete no man's land. There was virtually nothing on Munzstrasse."
-Ali Kepenek
"I lived everywhere after the wall fell. There were so many big, cheap apartments, so much unoccupied space – you could move every month. We took a closer look at every street out of sheer curiosity."
-Andreas Rossman
Today, Mitte is arguably the central neighborhood in Berlin, one of the most expensive areas, littered with name brand flagship stores from the likes of Urban Outfitters and adidas. These abandoned places do exist. albeit less than in the '90s, however deserted buildings still abound within the city limits, and outside of them.
Blub Swimming Pool
My friends Kieran and Jenny hit me up on a Sunday about an abandoned pool. The Blub was completely not what I had in mind. The total facility at one point entailed a weight room, saunas, hot tubs, spas, and a massive atrium with an abandoned basin that held a massively-sized swimming area. Piercing sunbeams broke through the roof where rot or partyers had broken through the rafters. In one corner, the clatter of shaking spray paint cans broke the hush, while younger Berliners darted past on skateboards.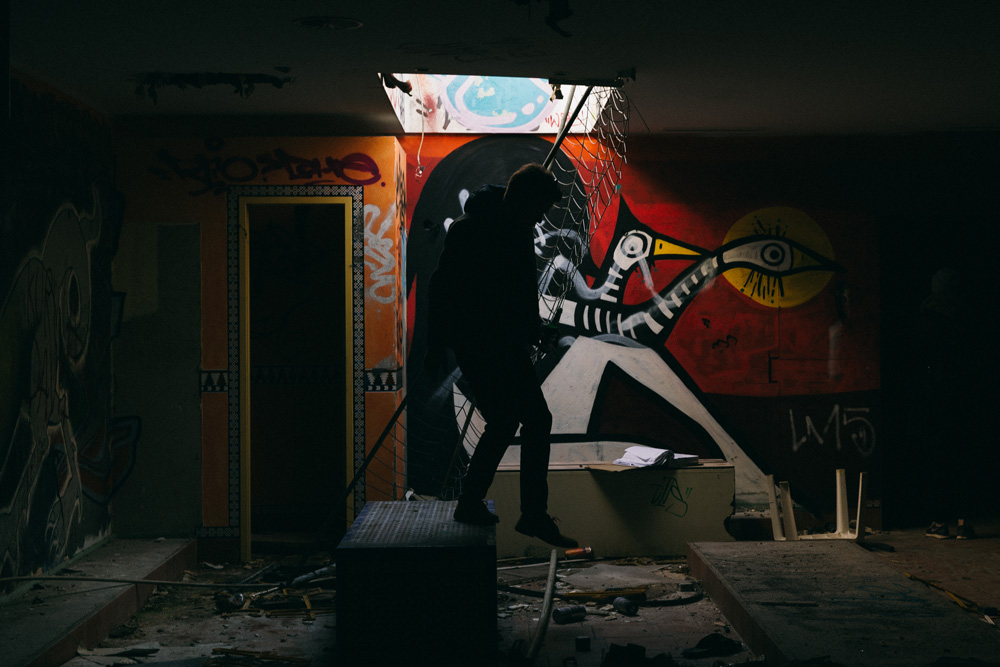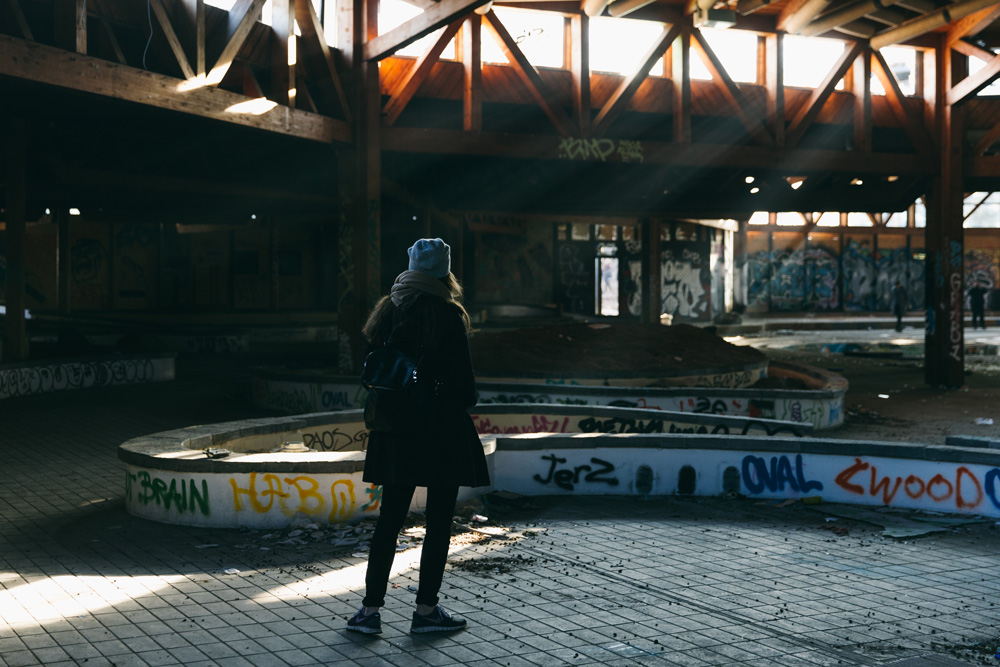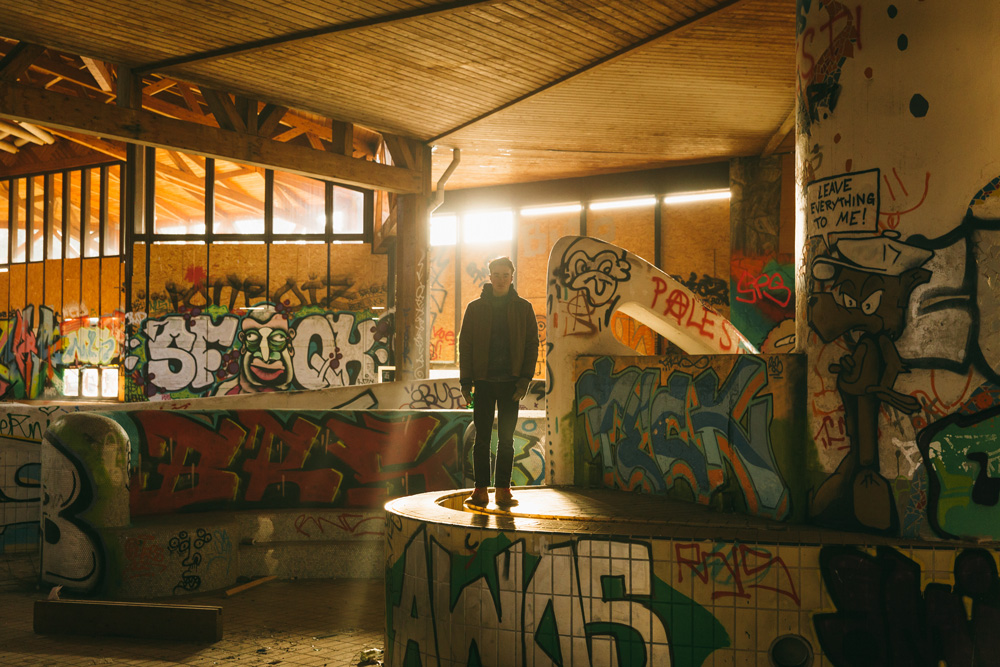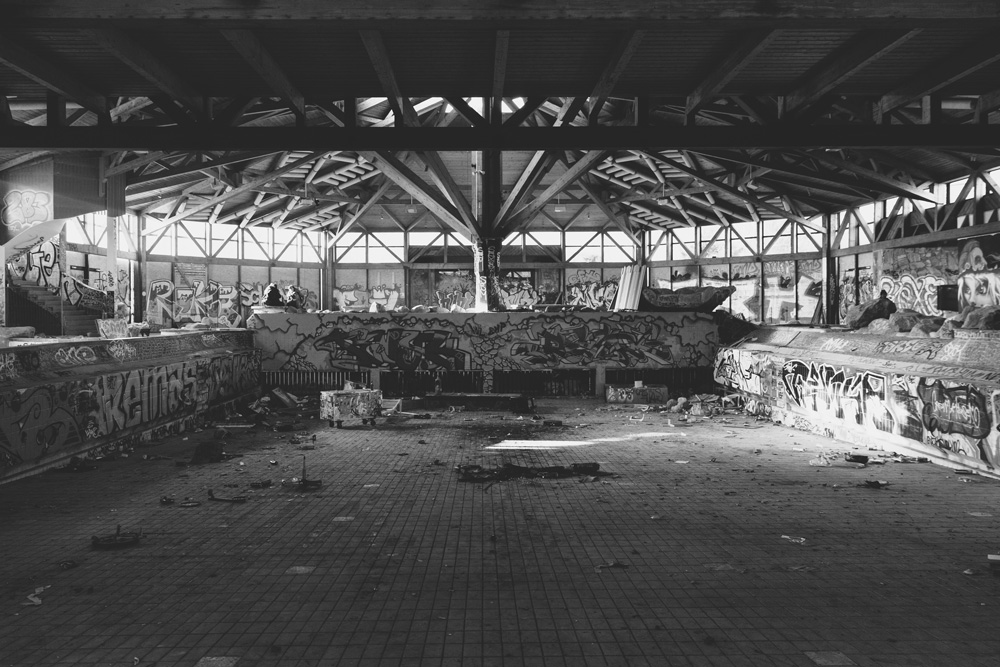 Kinderkrankenhaus

 Hospital
This was one of the eerier spots I've visited. This former children's hospital had a spooky vibe to it, and I found it to be one of the most dangerous. In some cases, decaying stairwells gave way to a three story plummet, and in several rooms the roof structure had since come crashing down into a dusty rubble on the floor.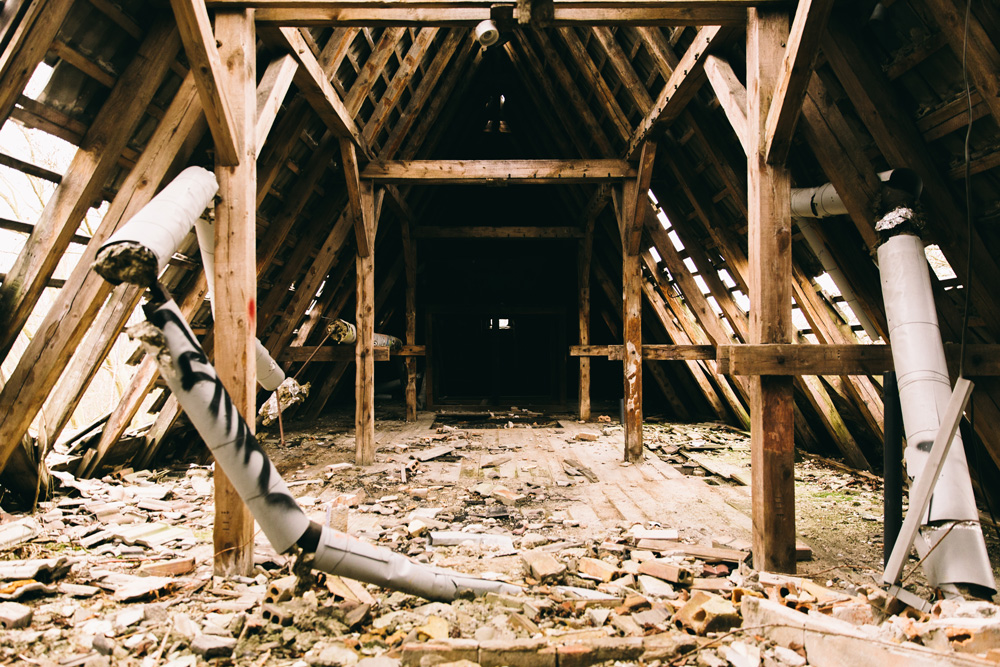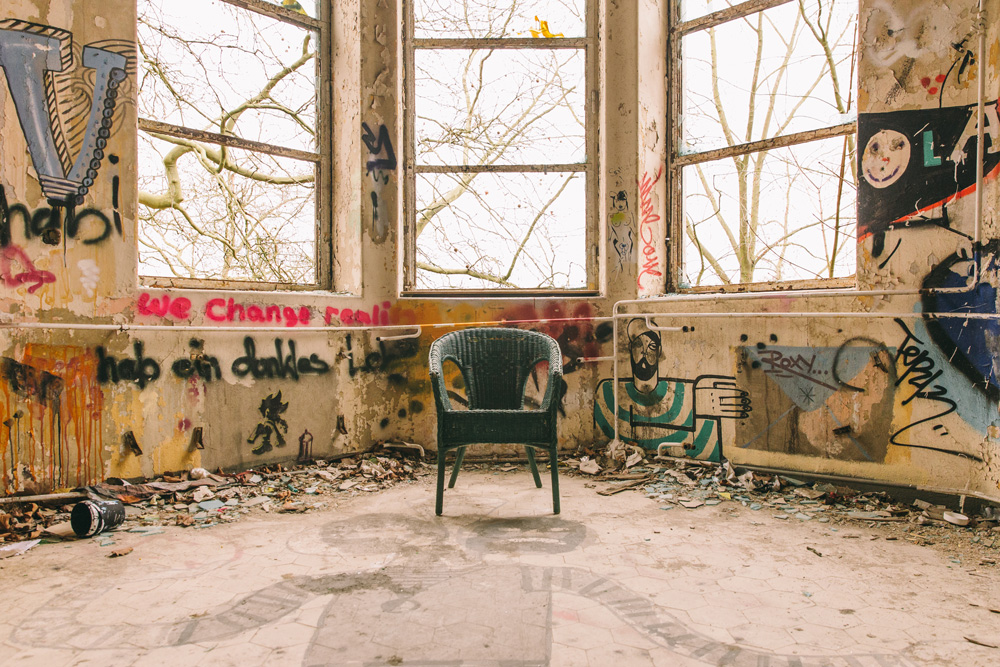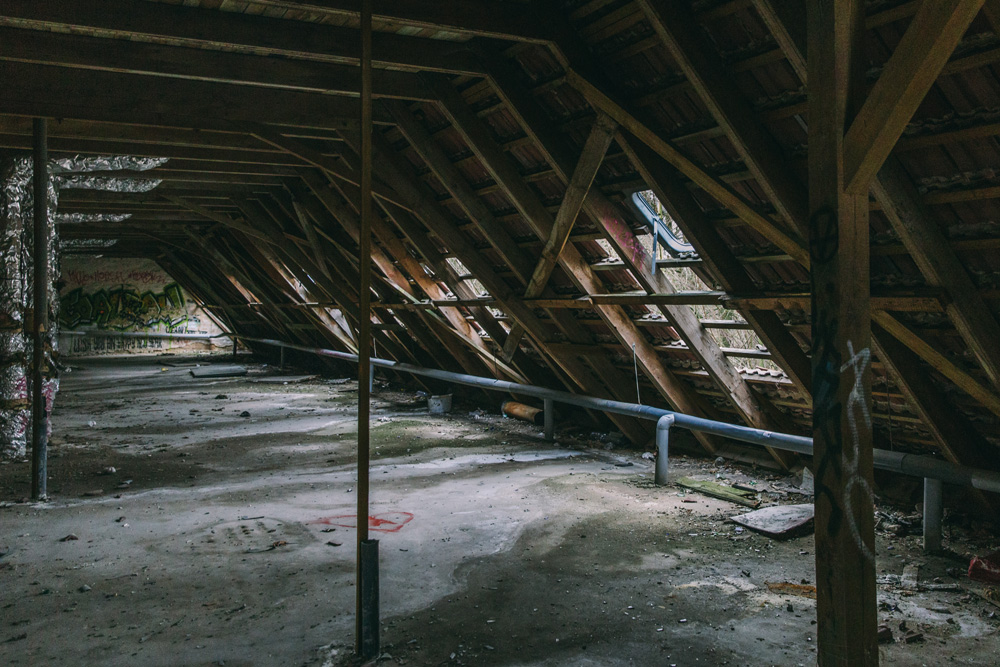 Panzer Kaserne Bernau
The grounds of this abandoned facility in Bernau – 45 minutes north of Berlin – include an old military uniform manufacturing building and a tank factory. Many of the spacious rooms seemed like they once contained various assembly lines, and a wide assortment of living quarters were also housed within the sprawling lot. It took several hours to walk through the multitude of buildings, one of which contained a basketball court in the attic that had since been repurposed into a makeshift skate park, constructed from assorted spare materials.