As a newcomer brand, People Footwear has never been faced with the tedious problem of adapting, of chasing trends or re-positioning to meet consumer demands. It's as though founder Damian Van Zyll De Jong took a pin and thrust it onto a map, landing directly at the intersection between timelessness and modernity. The brand's well-executed balance of familiar silhouettes against 3D-printed components culminate in a strong collection of shoes where the traditional and the new are able to meet and coalesce.
I had the chance to speak with Damian about his goals with People Footwear. The images below are from the People Footwear "Staycation" editorial, featuring the Phillips, Lennon Slide, and Stanley Knit (forgoing journalistic impartiality, this shoe fits like a dream).
CHRIS DANFORTH: Why footwear? As opposed to accessories or ready-to-wear, etc.?
DAMIAN VAN ZYLL DE JONG: I've always had a love for footwear that started from a young age. Skateboarding was a big part of my life and shoes were the thing that connected you to the board.
It was a necessary part of your kit that you had to re-up on a regular basis. I love creating something dynamic and unique. With footwear, I've been able to bring something new to the table.
What are the principal inspirations in aesthetic/philosophy for People Footwear?
Inspiration comes from all over, but primarily from the things I love: shoes, traveling the world, and working with like-minded individuals. This brand is about the amazing people in the world that inspire and motivate creativity.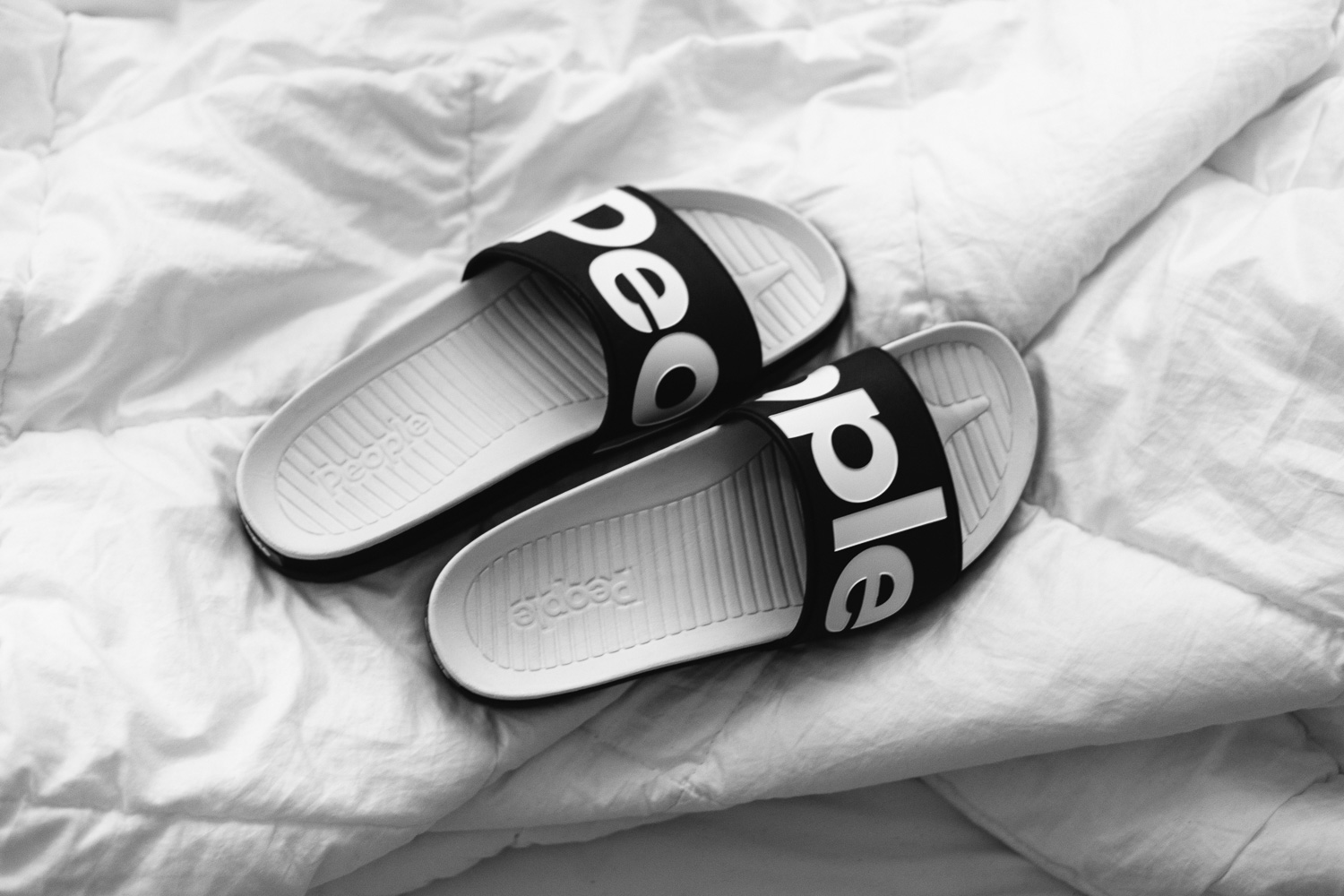 Talk about your the use of woven textiles. Why was this choice made?
The Phillips Knit and Stanley Knit feature our DreamKnit uppers, which utilize digital knitting otherwise only seen in high-tech running shoes. They epitomize our product philosophy, which is high performance leisure. We are focused on using tech-forward materials and construction methods, but keeping the styling classic and casual.
Can you tell us about the unique aspects of 3D digital printing in your shoemaking process? What are the benefits?
People Footwear utilizes a unique 3D printing process that involves the precise application of polyurethane directly onto the surface of a secondary material – in our case, mesh fabric. This technology differs from that used by ink-jet-type 3D printers by using a process more akin to screen-printing, but is similar in that that material is built up in sequential layers to create a 3D relief. This technique minimizes the need for the die-cutting and gluing common with other "no-sew" footwear on the market, resulting in less leftover material or waste.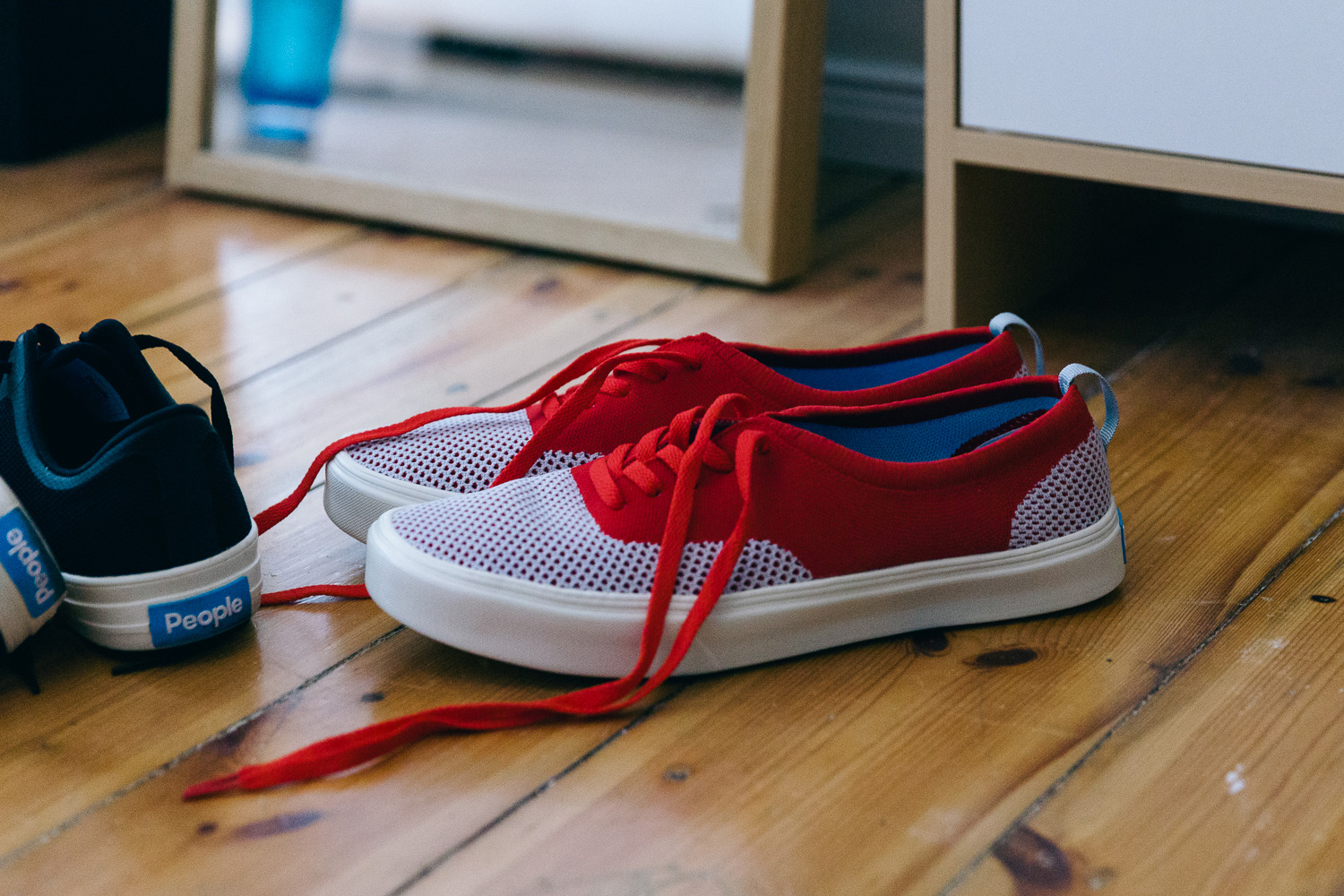 How did you settle on the silhouettes that we see in the collection?
Lots of trial and error. The key is using the latest tools around you in the construction process. It's all in the details when putting the final touches on something. Also, those mistakes you make along the way can be things that make your end result better. We have so many new silhouettes coming down the pipe and we're really stoked about how the line is developing!

How is the brand received in Asia versus Europe versus North America? How are you targeting these markets differently?
The reception to the brand has been really positive worldwide. As of FW15, we will be selling in 14 countries and we'll be expanding into Europe in SS16. Its really important to build the brand globally and ensuring consistency and brand messaging around the world is one of our biggest challenges. Luckily, we have a great team and the best distribution partners globally, so we are confident we'll be successful.
What are the most important characteristics that a casual shoe/sneaker should possess?
First of all, it needs to be something that people are excited to wear. Good colors and supreme comfort. Shoes have been around forever and the classic styles are still here and everyone goes back to them. But we feel there's always room to develop those styles with new technologies to keep them fresh.
::