I've been intrigued by Nathan Sawaya's work since I first heard of him a few years back, evidenced by this ancient posting. Although his work is ridiculously awesome when you click through photos online, nothing compares to seeing these pieces in person, which I finally had the chance to do the other day. The amount of time and detail that goes into each structure is insane, all fully calculated with some mathematical treatment to the madness. Some of his larger creations weren't in the Los Angeles studio, but there was more than enough to marvel over, including rows of bins with color coded LEGO pieces and works of art all over the place. We shot a video documenting Nathan's process, along with some commentary from our friends Sal Masakela and Derek Galkin, who together with Nathan developed a recent project for their apparel line, Art of Craft. Stay tuned for that next week!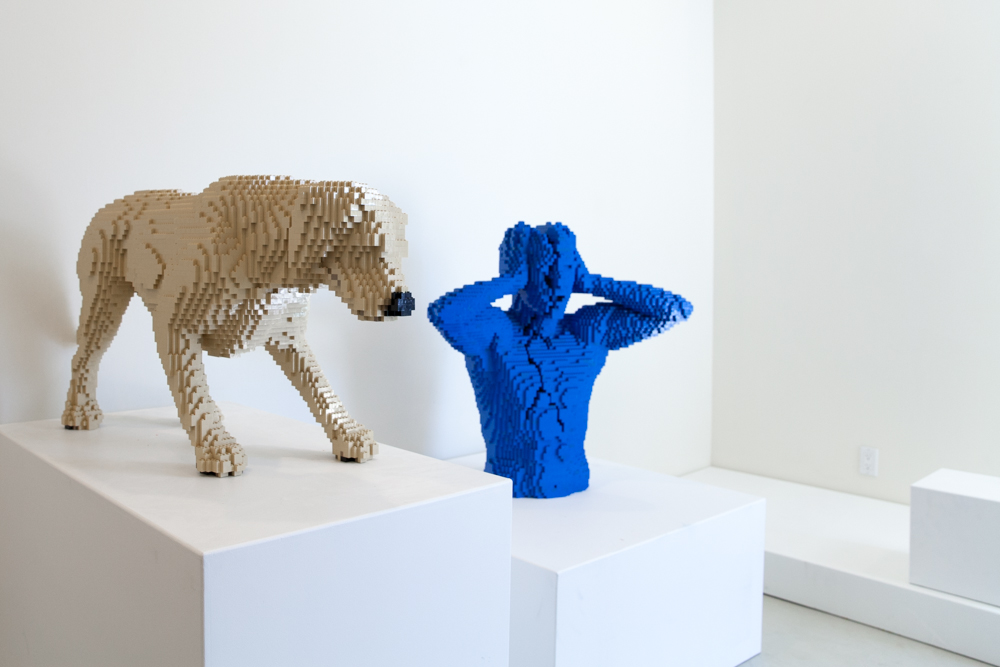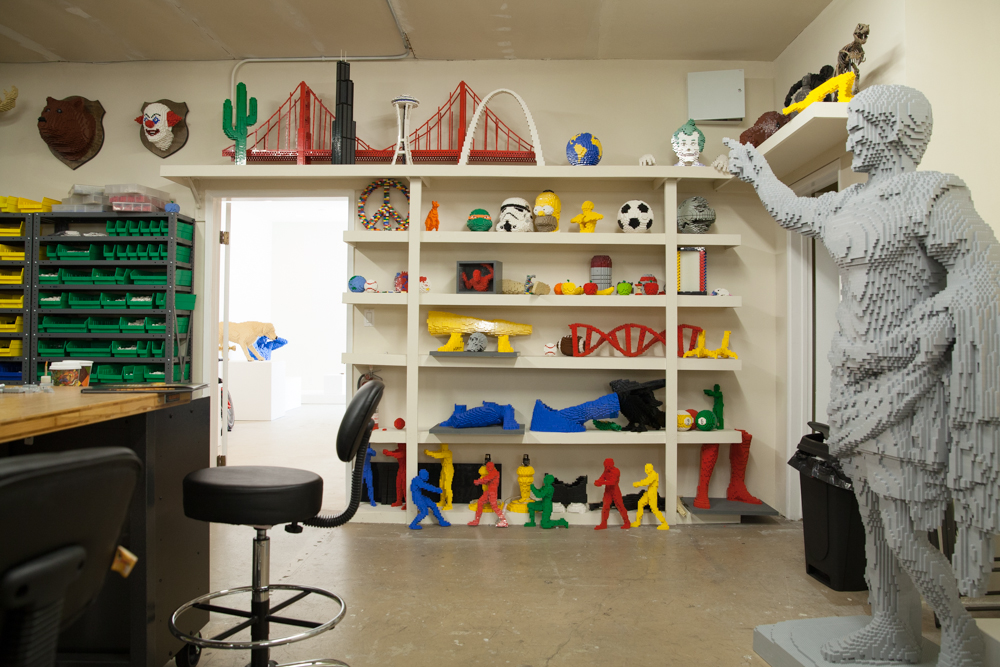 One of two full-sized canine pieces.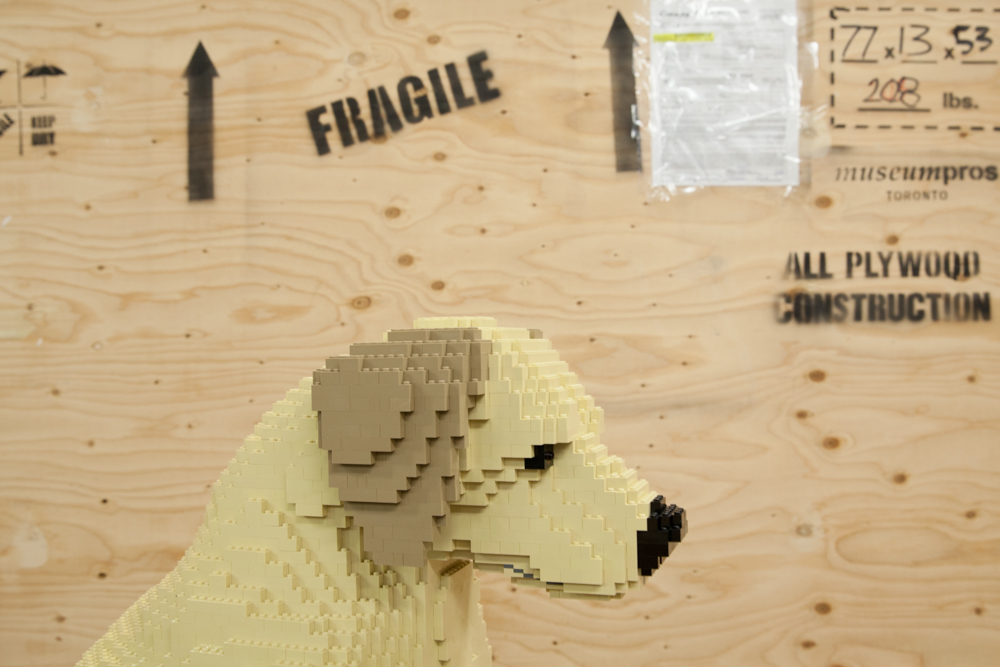 Trays on trays on trays of LEGO pieces sorted by color.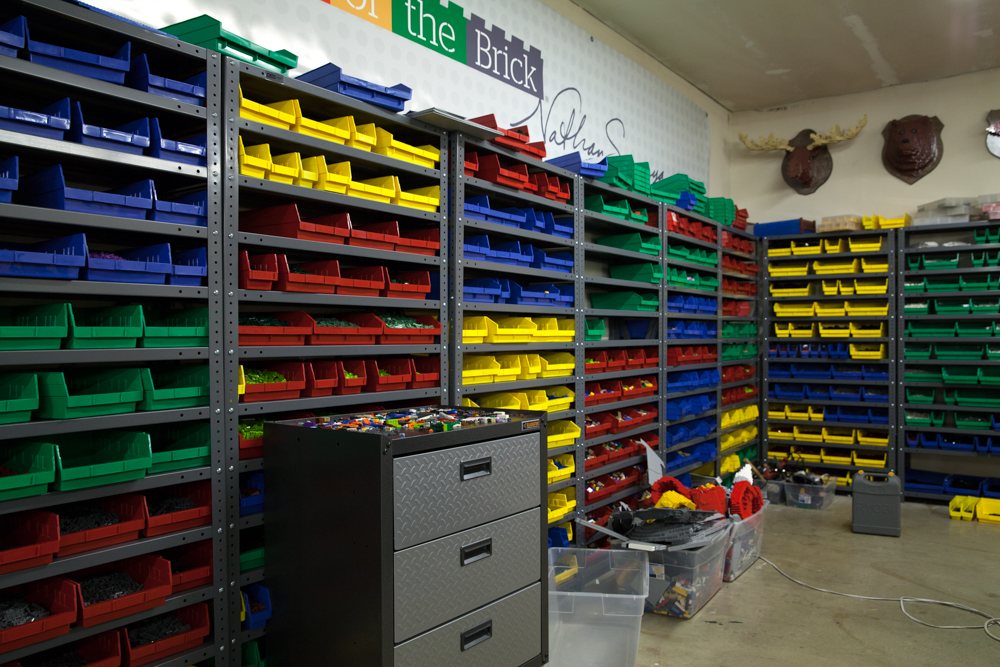 Nathan mentioned miscalculating the nose of this guy in red, which meant having to take him apart and rebuilding all over again.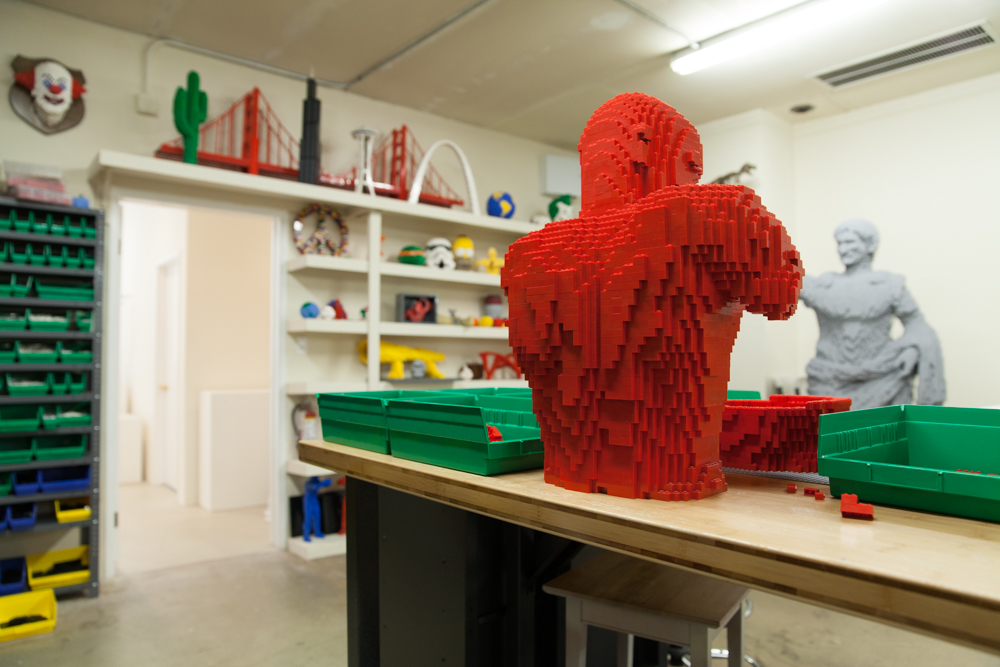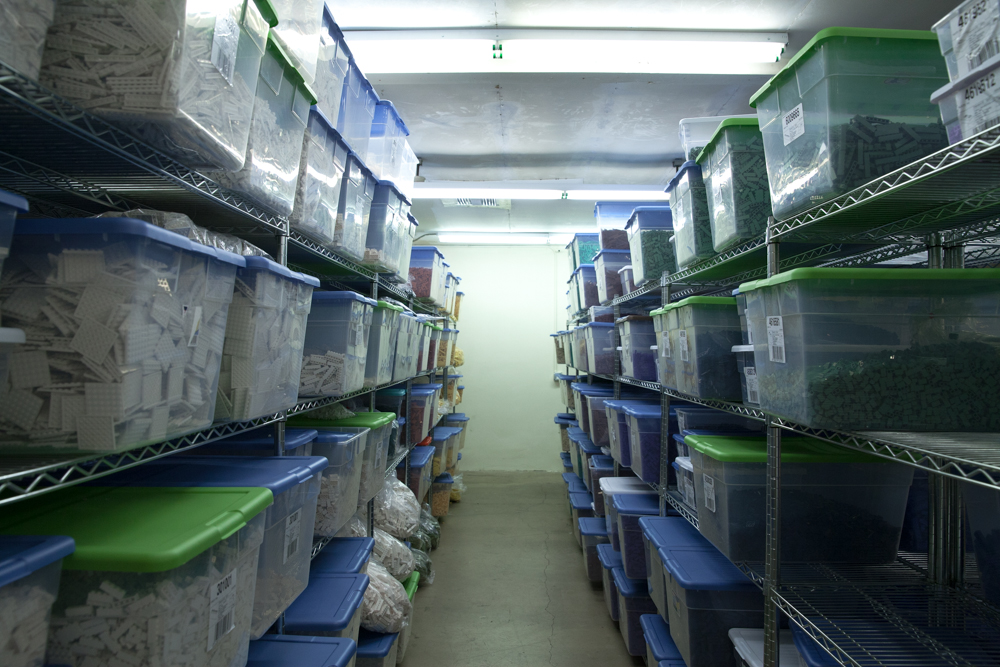 The signature Hugman, offered in a limited edition orange version for Art of Craft.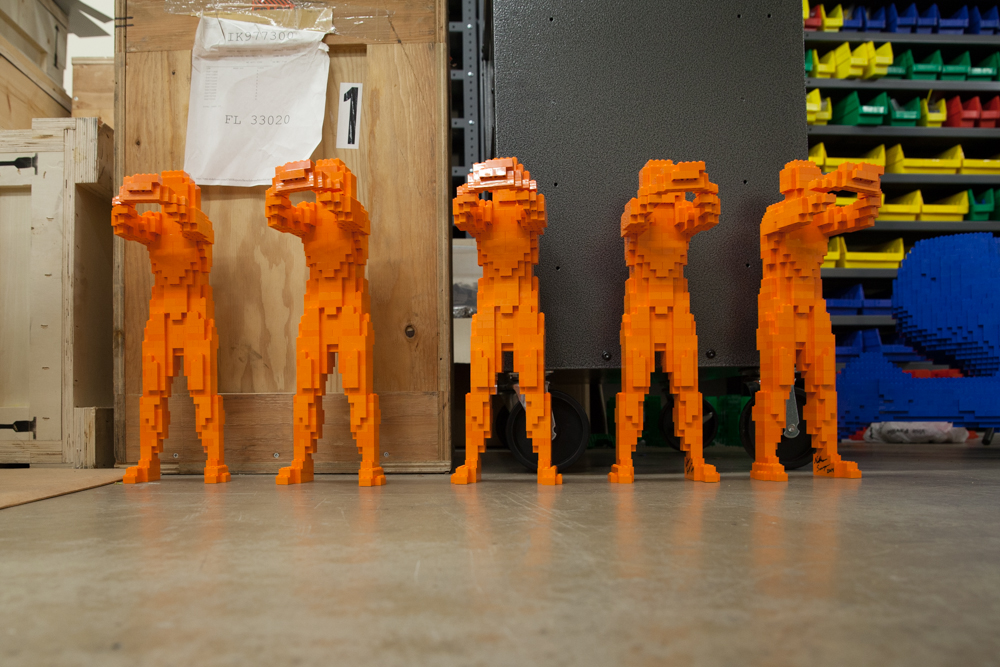 Man in the mirror. This was my favorite piece.