I found out about Paraphernalia by chance. My civil engineer brother works at the same building and one day, while waiting for him outside, my eye stuck on the window of this new, cool design store.
In November 2014, the Paraphernalia concept store was created in Athens by George Karras and Angela Koutroulaki, who shared a desire to curate a constantly changing collection of furniture, lighting, jewelry, accessories, editions, home and office ware, and everything in between. Some are new, some are old or up-cycled.
The prices of products are affordable and down to earth, which is the key at Paraphernalia. From Milan Pijama yoga bags to lovely London Jimbobart cups; from the Bell Lamps of Normann Copenhagen to Eros beard oil; Paraphernalia has beautiful design pieces for everyone.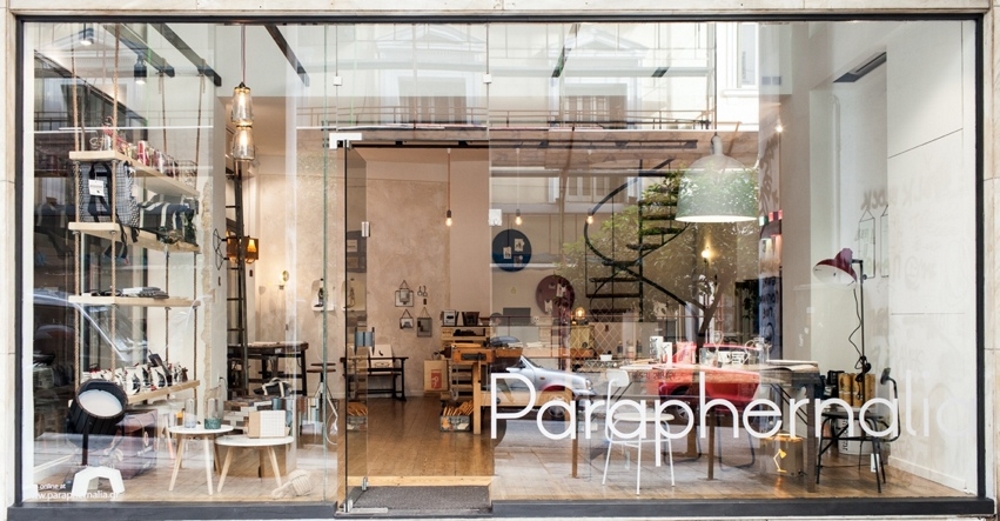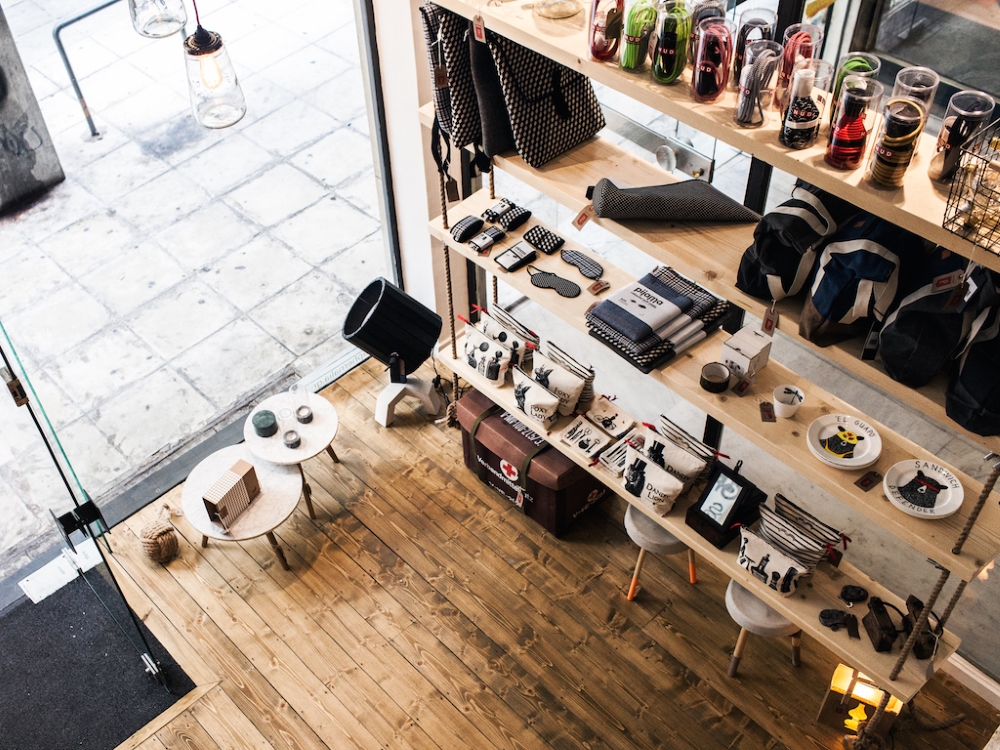 MANOS NOMIKOS: Paraphernalia is just a couple months old. How did you decide to open a design store?
PARAPHERNALIA: We both worked for a while in the private sector without feeling fulfilled. In addition, many times, we found ourselves looking to buy things for ourselves without being able to get something that excited us. So we decided to create something we thought was missing from the Greek market that would represent our aesthetics, targeting mainly people like us, 30+ , well-traveled, with eclectic taste, and a limited budget!
How did you meet and decide to join forces? Have you worked or studied design?
We both have a multifaceted background. George was working on music production and cultural communication, while Angela studied art history and curation with experience in museums and art galleries. Design came later in our lives, a natural development since we both pay attention to detail and we were always occupied by aesthetics in general.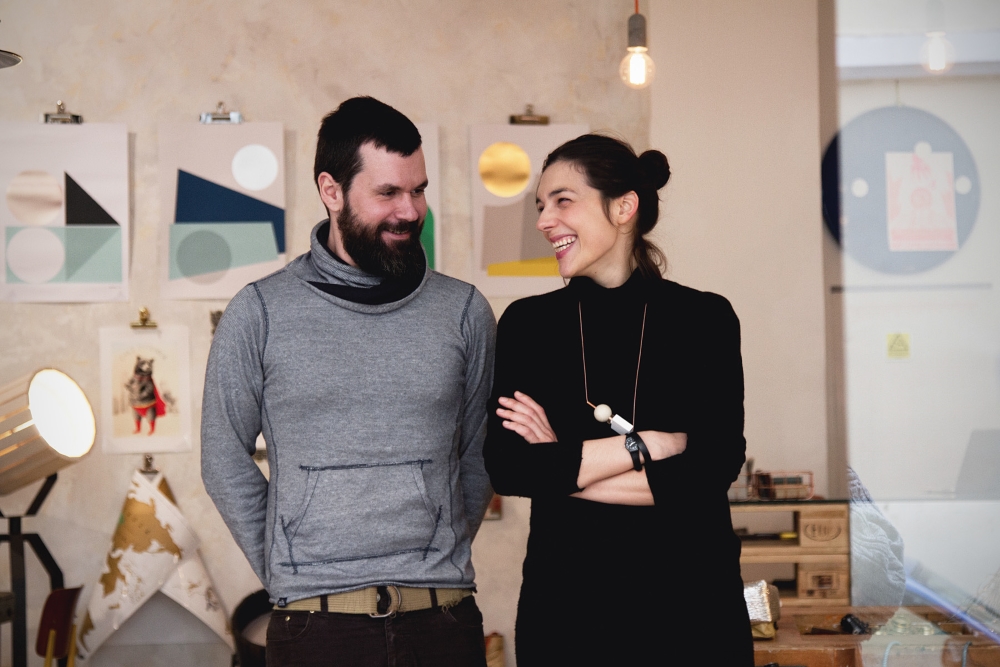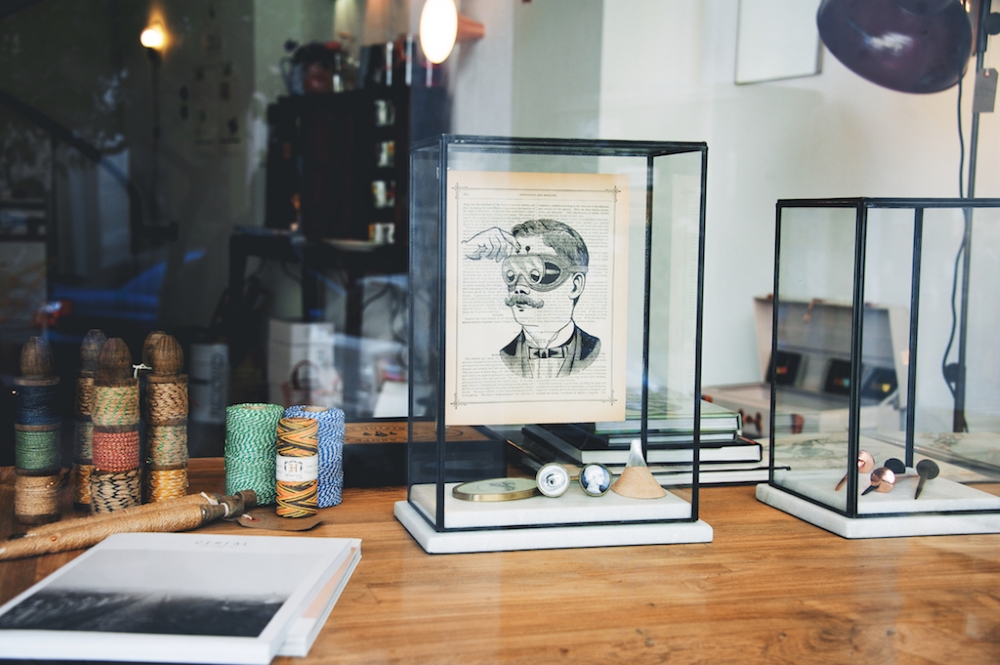 What kind of objects can someone find at Paraphernalia and how do you choose what to bring in-store?
Staying true to the spirit of our name, one can find pretty much anything at Paraphernalia. One factor is that we like its aesthetics, its concept, and production procedure. More specifically, our range covers everything from old and new furniture, modern lighting, and industrial objects like silkscreens, DIY tools, jewelry, toothpaste, and magazines!
Also, why did you decide to open Paraphernalia in downtown Athens and not somewhere else, maybe in a suburb?
Having always lived, worked , and, in general, been in the centre, we thought it was the only area we knew well enough and could identify with and, at the end of the day, serve best. Also the centre of Athens has a completely different dynamic and energy from any other city or suburb, something that no city guide can really capture. We also enjoy walking to the store from our house, so that is a plus!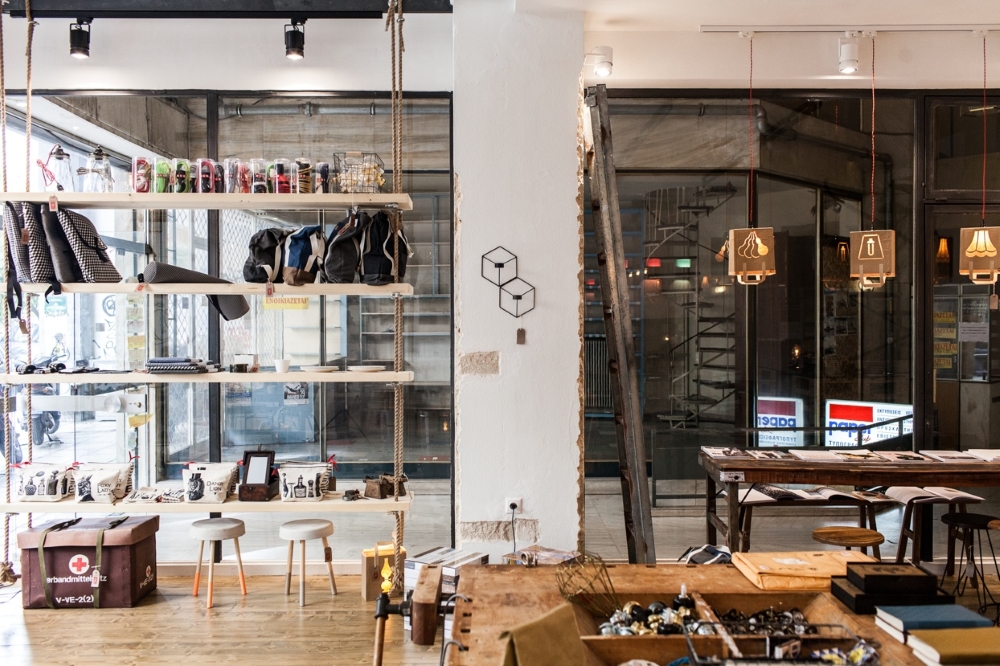 Does the city of Athens inspire you? What has been the store feedback so far by people visiting it?
Athens is always inspiring. Especially the area where we are in, it has a very interesting mixture of people that's also reflected in our clientele. We really enjoy introducing people to our concept and, on the other hand, it is very gratifying when others who have lived abroad or have a design background come and express their excitement for the store.
What city or country holds the vanguard of international design?
This is a difficult question to answer since design is pretty international and many designers live and work outside of their own motherland. Also, each country has very strong points according to area. For example, the Netherlands has minimal back to basics using good and earthy materials with an ecological conscience; the UK nurtures talents from all over the globe with many breakthrough designs mainly on lighting; and the US is still one of the biggest players. They're always looking for the next big thing with lots of developments being made in cities such as San Francisco and LA, where new designers use a lot of the crowdfunding methods instead of selling their designs to a bigger company. And, of course, Denmark is always present when talking about good design.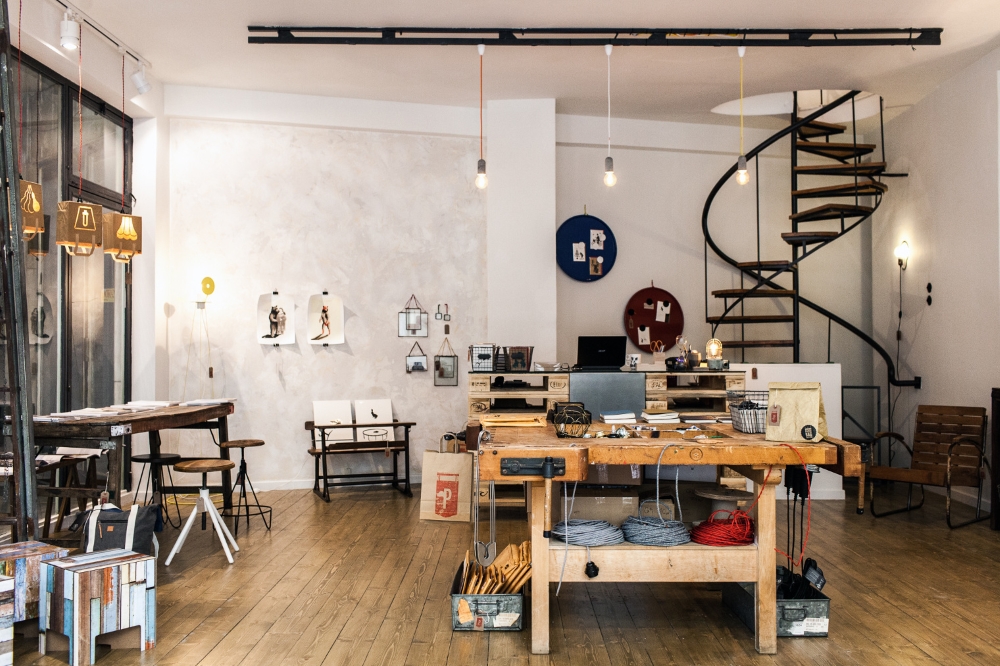 And who are your favorite designers our there?
Again, this is not something we can answer because we like pretty much anyone with out of the box thinking who is introducing something fresh, while paying attention to the craftsmanship and not putting an obscene price tag on his brand name.
At last, we found another spot in Athens bringing all our favorite international magazines. I know a lot of them sell out fast in store.
We were always interested in publications. Over time, with the major technological advancements, some had the feeling that print was out of vogue, but this is not the case. We constantly see new magazines out there, many liberated from notions of popularity and advertising, thus focusing on the reader and being supported by them. We cannot and do not wish to substitute a bookstore, but as long as we can afford it, we will continue to host some good publications. It's also the smell of paper that completes the character of our store.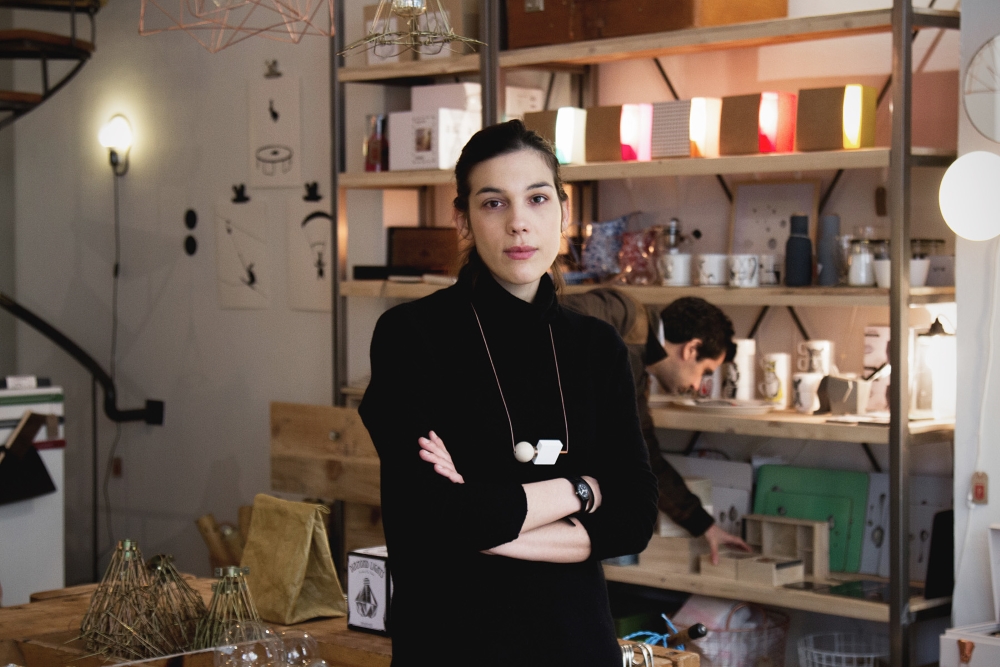 What the future brings for Paraphernalia?
A new line of canvas totes with designs we created in collaboration with our amazing graphic designer, more furniture that we create with local craftsmen, and, finally, the launch of our online store. And maybe bringing our cat to the store more. So much to do, so little time.
Paraphernalia
Paparigopoulou 15
Athens 10561, Greece