Imagine moving back to your hometown and reigniting something you've been passionate about since you were young. Let's say that thing is streetwear—and you decide to open a shop. And because perhaps your town provided no resources like this for you growing up, your philosophy of running the store is sharply focused on providing a safe, cultural space for the community and local youth.
Tacoma streetwear and rarewear shop eTc Tacoma was built on these tenets. And this past Sunday, eTc was robbed. At approximately 4am, two to three men broke in, shattered their front window, and stole almost all the goods on their shop floor, except for "a few hats, a pair of pants, and one polo left dangling from the racks," says co-owner Umi Wagoner. After the burglars attempted a second trip, according to police records, a homeless man nearby called the authorities, who arrived on the scene and boarded up the shop's broken window.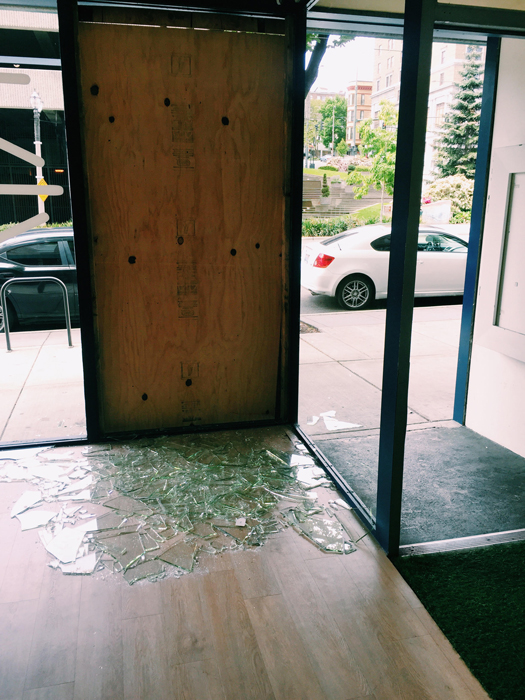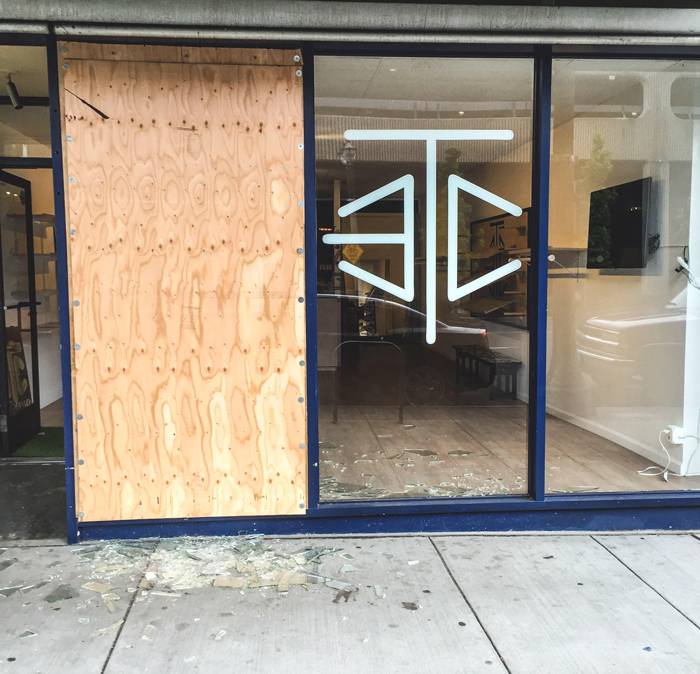 Umi—the Hundreds fam and former RSWD manager from '10 to '14—co-founded the store with his childhood friend Perris Wright just 2 years ago. Additional to carrying some of the best new brands in streetwear like Carrots and Tacoma Apparel Co., the shop doubles as a gallery, hosting art shows, and open mics. The night of the robbery, eTc had hosted an event for School of the Arts (SOTA) and the Black Student Union (BSU). The shop space is integral part of Tacoma's community, so at The Hundreds, news of the burglary shook us. "It just hurts our heart that we would try to do something like that, and then somebody would try and bring us down," co-owner Perris Wright told local news station KIRO 7.
Umi is family, and we knew we needed to help our friends out, with an ultra-rare flip of our Adam Bomb mascot:
Pre-order a limited edition "eTc Tacoma Apple Adam" dad hat in the Online Shop now—all proceeds will go to eTc Tacoma.

THE STORY:
After living and working in LA for years (7 years at The Hundreds Los Angeles aka RSWD, to be exact), Umi, who was "born and bred" in Tacoma, decided to return to his hometown to give back to the community that raised him. He and childhood friend Perris Wright were baffled that since their early years growing up together—driving 45 minutes twice a week out to Seattle to "get fresh" on the newest streetwear releases—Tacoma was still lacking a streetwear boutique that resonated with them. "It was mind-blowing to see that after 12 years out in the field, nothing stuck for us in Tacoma," says Umi. "In both of our minds, we were like, 'Dude, we're the ones that know about [streetwear]. If anyone's gonna do this, it's gonna be us."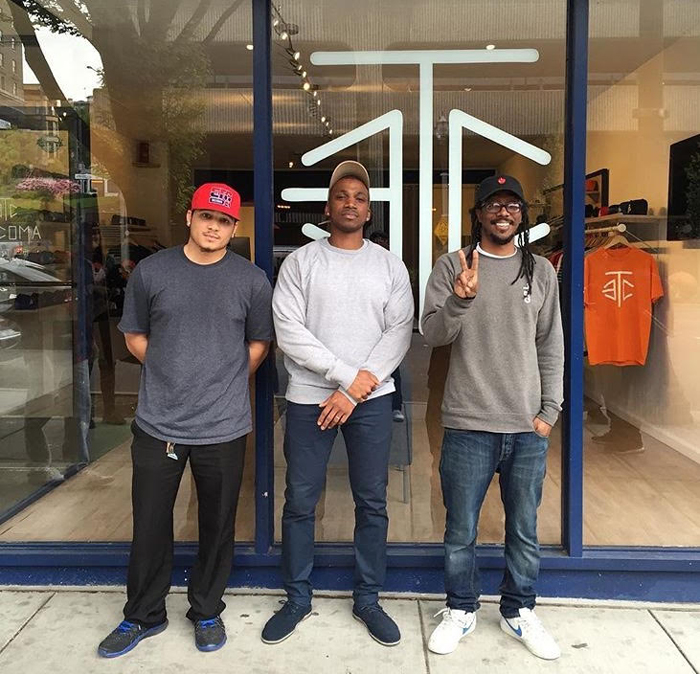 Left to right: Grayson (shop/inventory manager), Perris (co-owner), Umi (co-owner)
"At the end of the day for me, it was really about giving a chance to fill the void." So Umi and Perris returned home to open eTc Tacoma, after running clothing companies together since they were 16. "It was refreshing to move back," shares Umi. "It was like hitting a reset button on my life."
It felt like a milestone for the two friends to build something that they didn't have growing up: "For us, opening the shop was direct result of the fact that when we were young, there was no outlet. [eTc is] about giving the youth a chance for no fee. Streetwear is very broad, it's about video games, comic books, and art. We just wanted to be a youth hub for all that."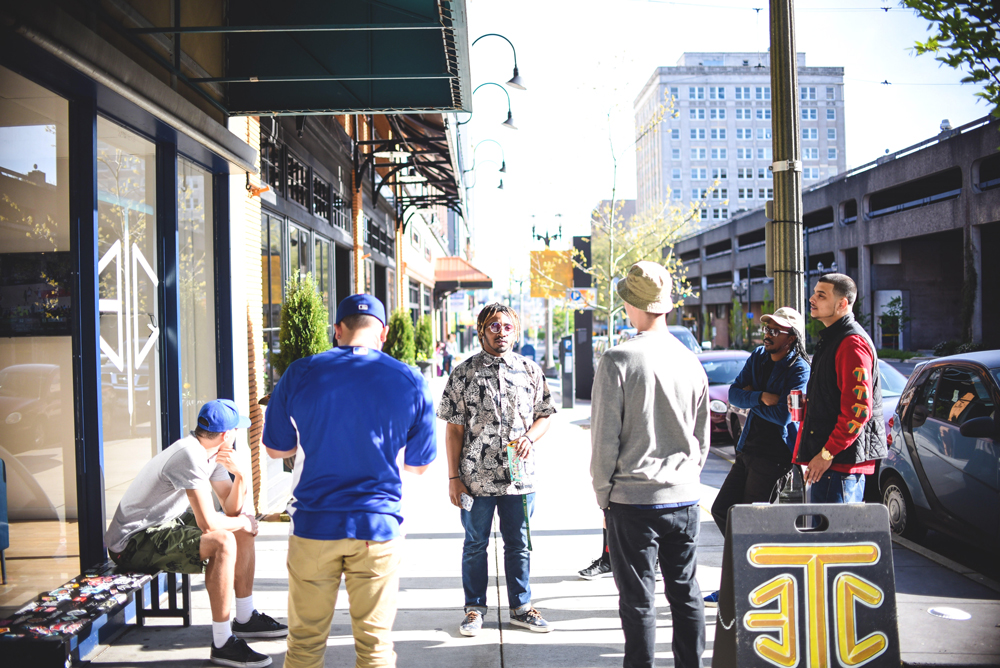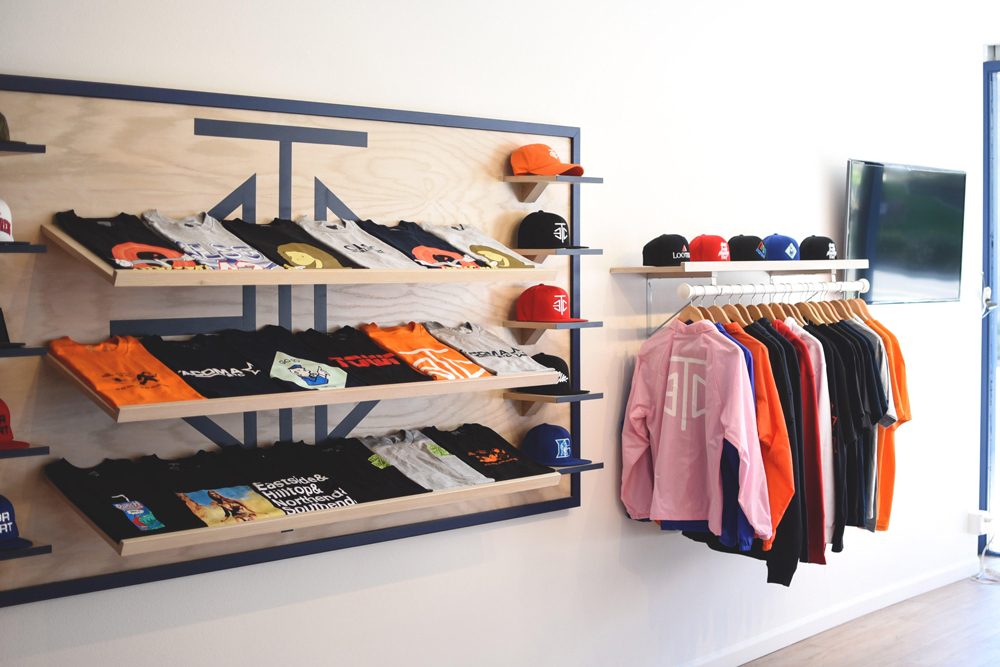 The store is situated right at the far end of Pacific Ave. in Tacoma—a street rich with culture, from the art museum to the nearby university. But nothing else exists on that street quite like eTc. The shop even has a bench in front—a welcome mat of sorts Umi says is inspired by the bench in front of The Hundreds' Rosewood location ("The bench [at RSWD] was everything," says Umi). On The Hundreds' collaborative hat fundraiser with eTc, Umi says, "The kind of help you guys have given us just feels organic. It shows me that streetwear is alive and kicking."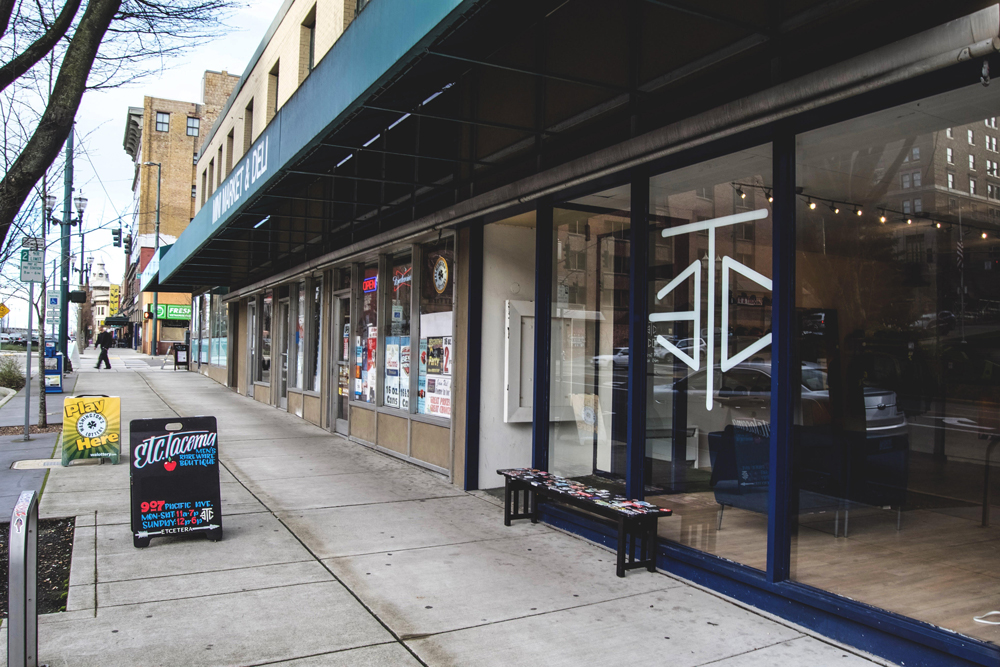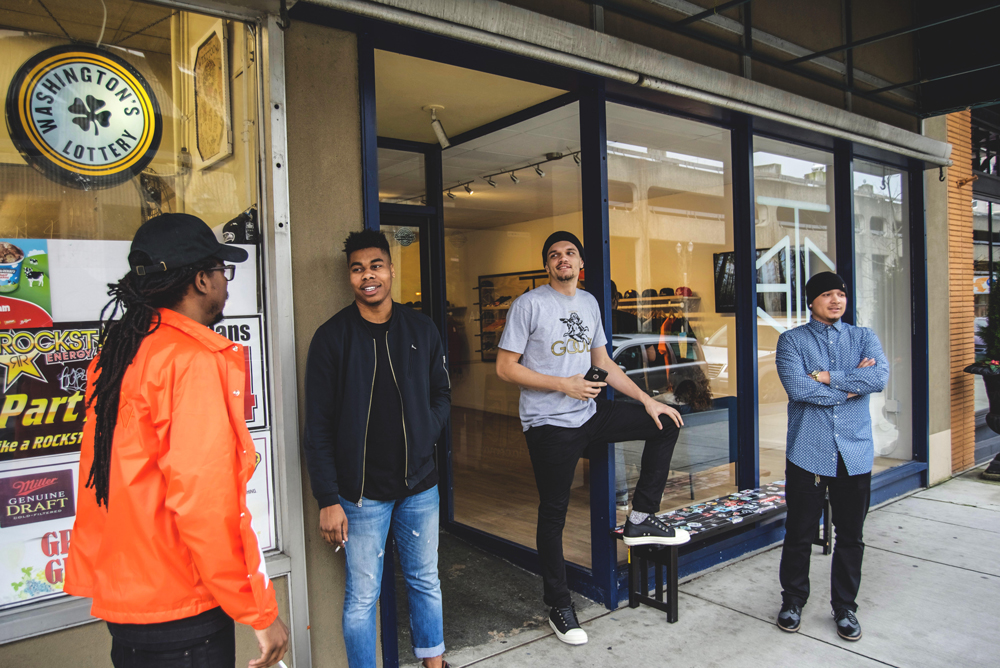 ***
eTc Tacoma even designed a shirt with a shattered glass graphic to raise funds for the shop post-break in. The "Sharper Than Ever" shirt (which you can find on the eTc site) was born out of a moment between the founders. "As we stood around the broken glass, the conversation was, 'What are we gonna do? What's the statement we're gonna make?'" Originally the graphic read "Shattered and Never Sharper," then it evolved into "Sharper Than Ever."
Words by Alina