About a month ago, a few friends of mine invited me to tag along on their trip to New York. It coincided with the 9th Annual NY Art Book Fair, so I figured it was a good excuse to check it out and meet some new vendors for the extended retail section we are working on at the gallery. I was also overdue on visiting my cousin in Philadelphia, so it was the perfect mix of work and vacation.  The Los Angeles Fair has become one of the scene's most anticipated events since it started a few years back, but I've always heard the New York version was better. For those unfamiliar, the fair is the world's premier event for artists' books, catalogs, monographs, periodicals, and zines. I got to MoMa PS1 late afternoon Saturday and it seemed to be the peak for the day.
With two tents of zines and four floors of vendors, the whole venue was packed liked sardines clamoring for all the latest and greatest limited editions. I spent most of the day going booth to booth hanging out with friends new and old. Even with all that time, there was a ton I missed. You can definitely spend the whole weekend there, but after 6 hours of looking at art books, I was spent.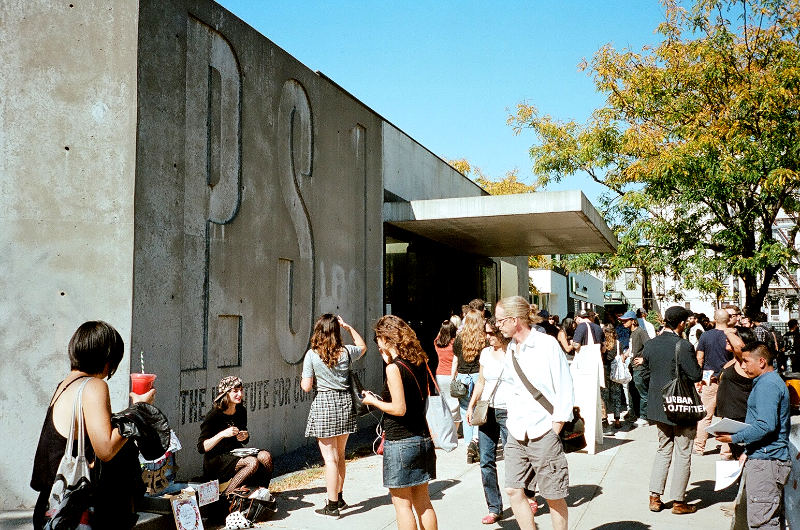 Deadbeat Club was on hand with a full spread of new releases. They're definitely one of my favorite independent presses putting out small run contemporary  photography zines from the likes of Ed Templeton, Jerry Hsu, Tobin Yelland, etc…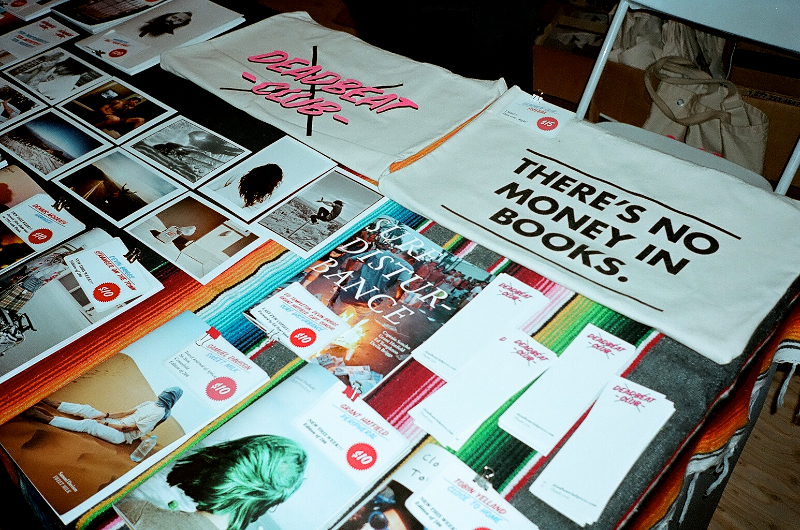 Ray Potes founder of long-running black and white photography publishing house Hamburger Eyes.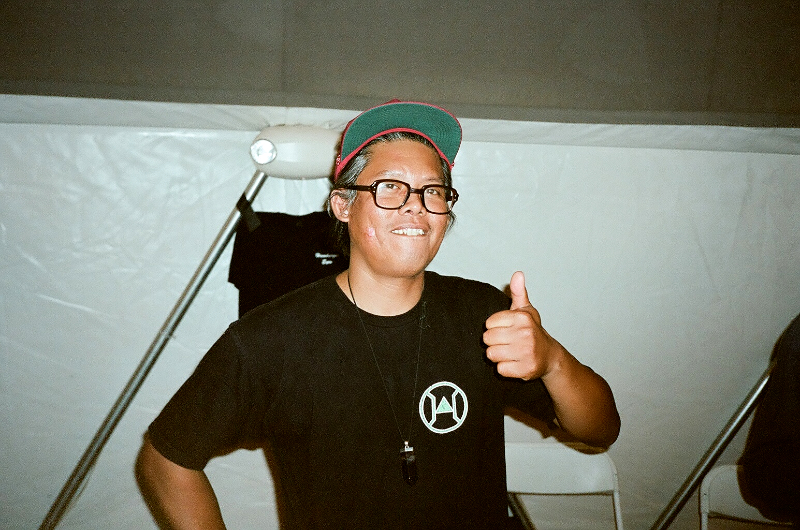 Outside on the steps to the main building, there were live performances throughout the fair.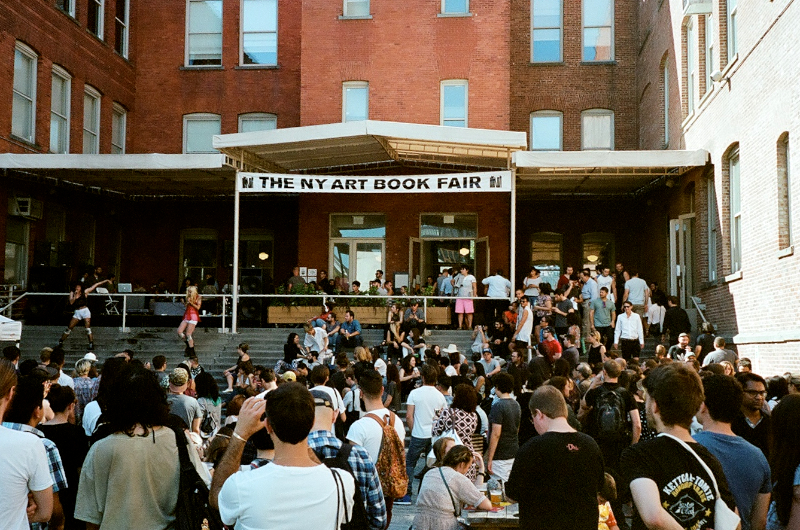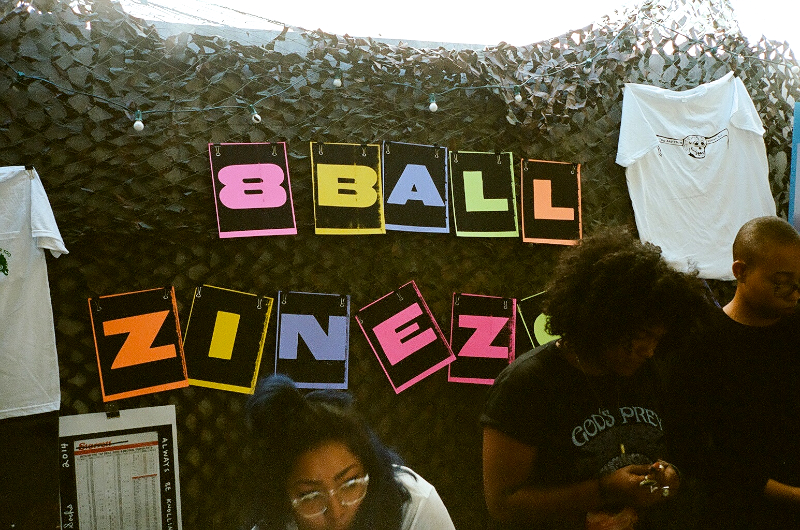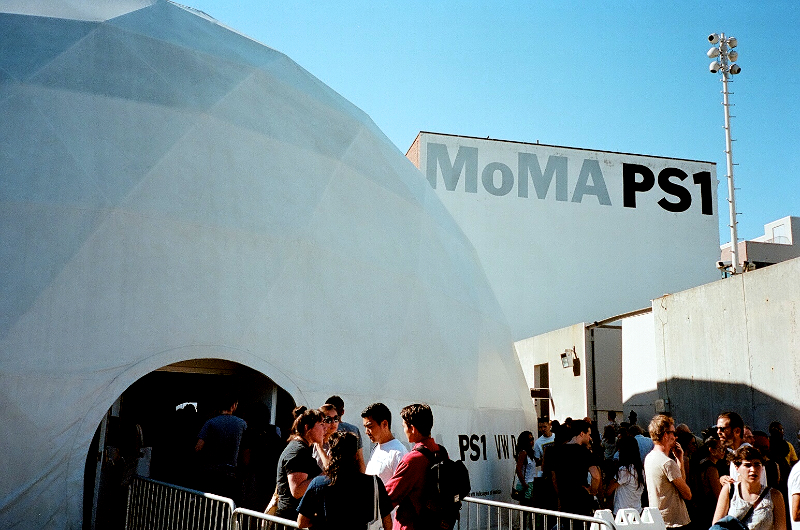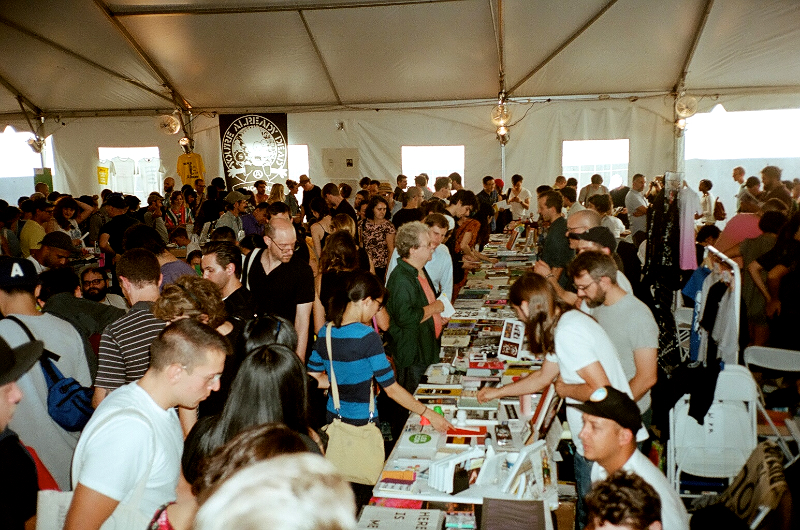 It's funny how sometimes getting out of your element lets you connect with new friends. Through a mutual friend, I got to have dinner at Roberta's with artist Adam Villacin. I had first come across his work a few years back at the first LA Zine Fest where I picked up a copy of his oversized zine "Sick Knives." Since then he has developed a loyal following through his prolific zine-making as well as various art shows. Looking forward to working with him in the future.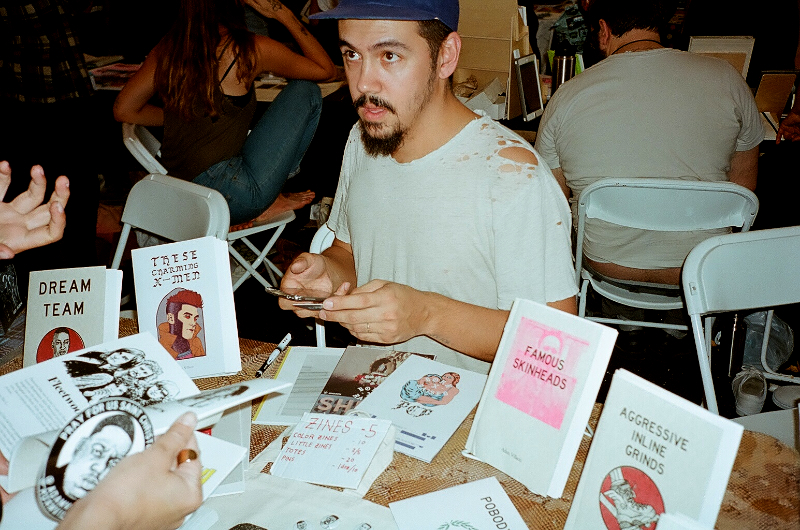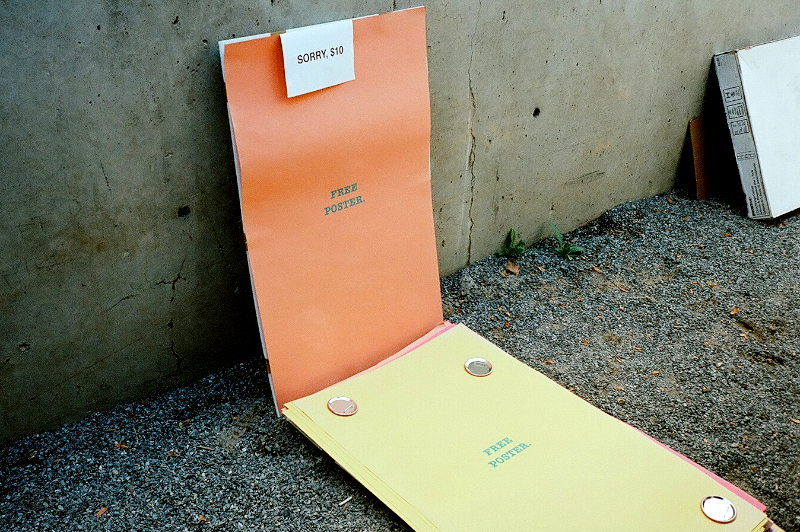 Slow Culture alumni and pal Kristofferson San Pablo was also in attendance under his company Vacancy Projects.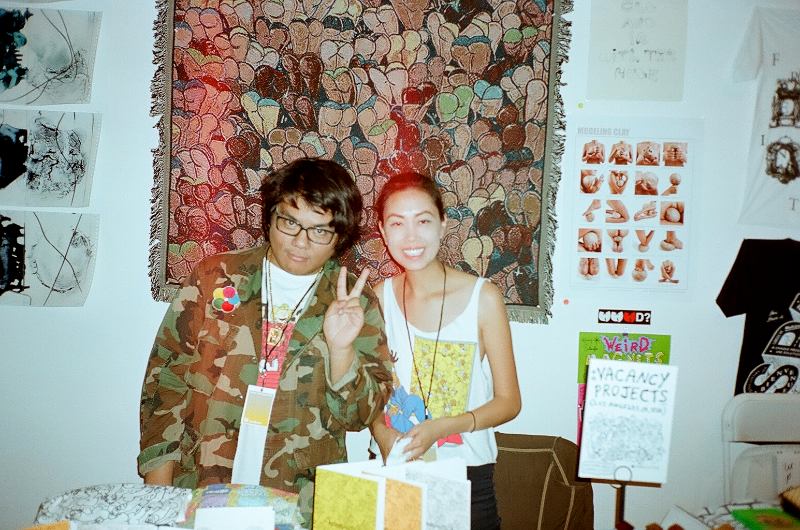 Artist Andrew Kuo (AKA @earlboykins) was holding down the Marlborough Chelsea booth with a wide variety of limited tees he created. Bummed I missed out on the lasagna one in my size.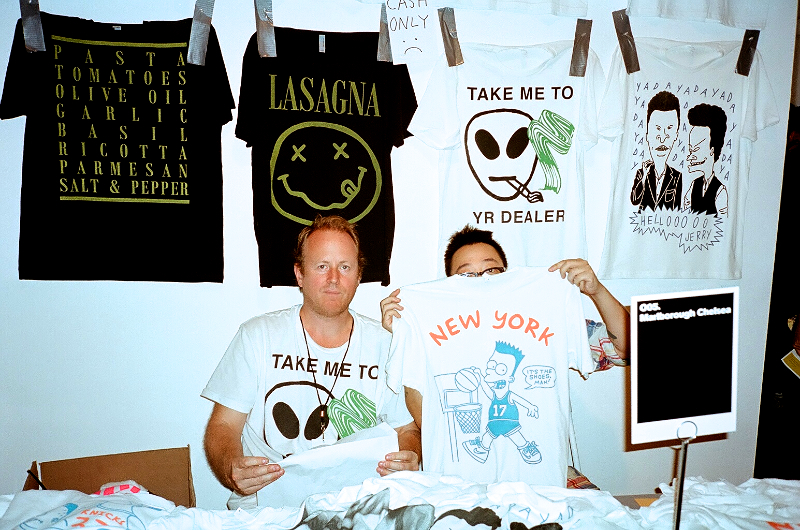 Cali Thornhill Dewitt's booth had a solid offering of clothes, books, zines and original art which seemed to be selling out all weekend.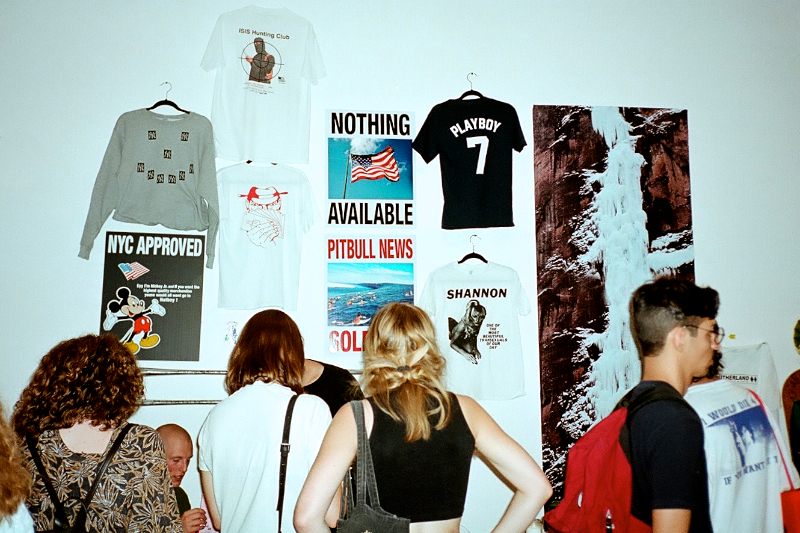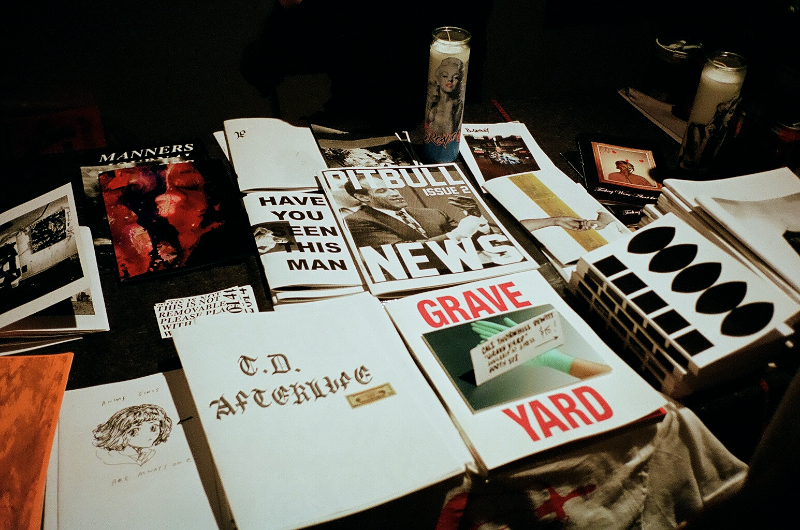 Amanny Ahmad holding down the fort for Peter Sutherland and Maia Ruth Lee's booth.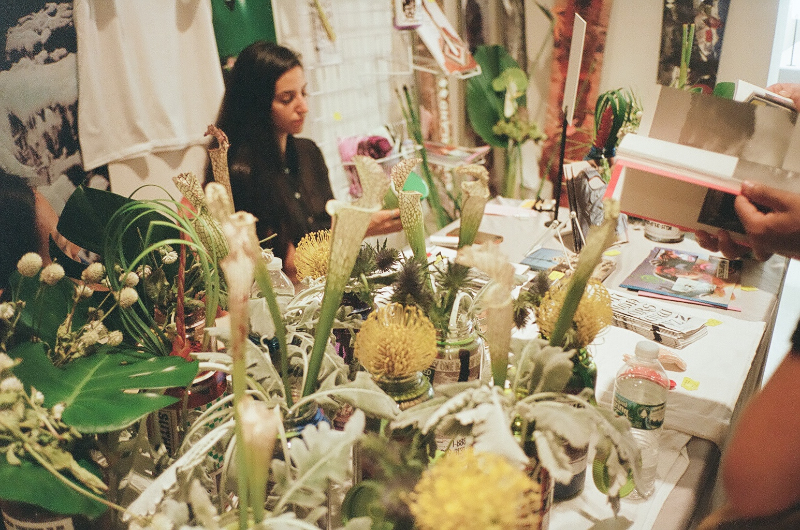 Biggest tote award goes to Jess Will for Shabazz Projects.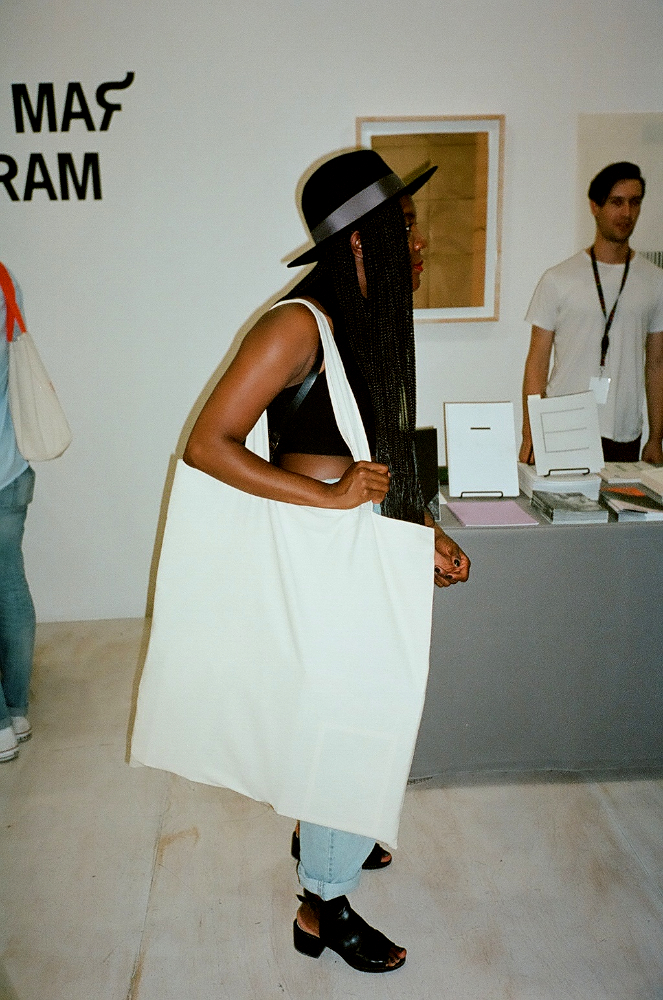 Met some local guys handing out free zines who were promoting a new app (Zean.it) where you can make zines directly from your iPhone. Users can upload pics directly from the app, design a layout, then submit to have it printed and shipped directly to your door. They will also email you a print-ready .pdf of the file that you can take straight to Kinkos and print yourself.  Anyone who's ever made their own zine knows what a game changer this could be. It's not quite launched but you can sign up on their site to be one of the first 500 people to be able to try it.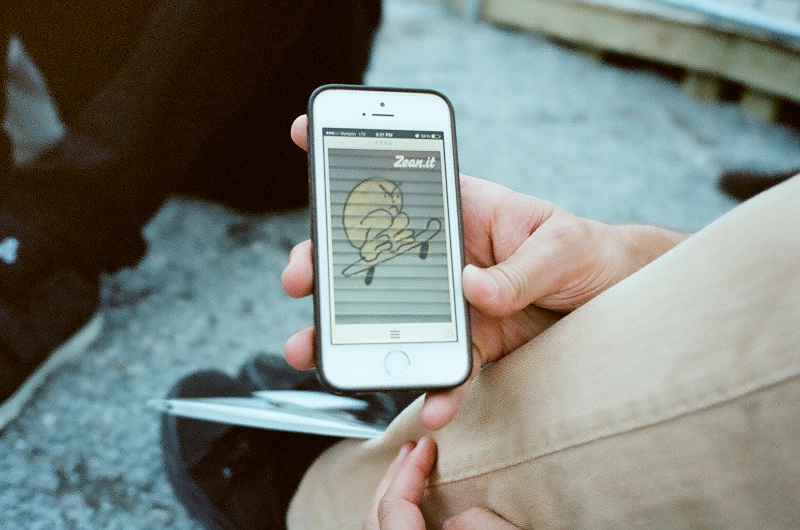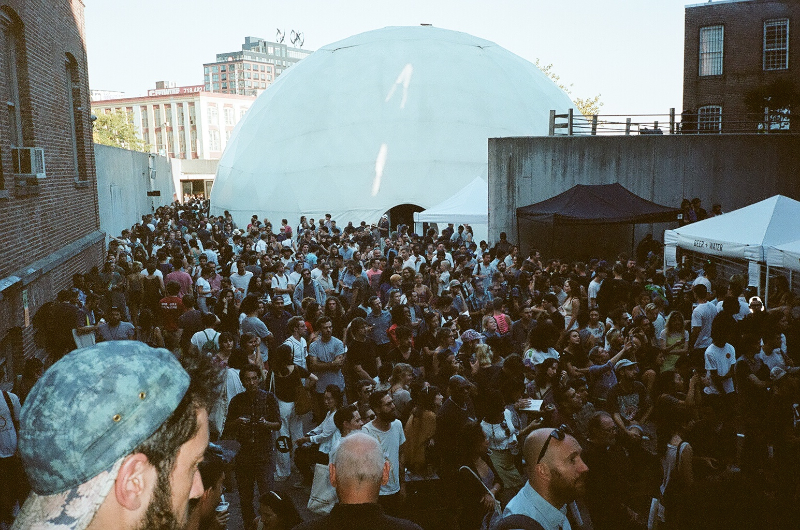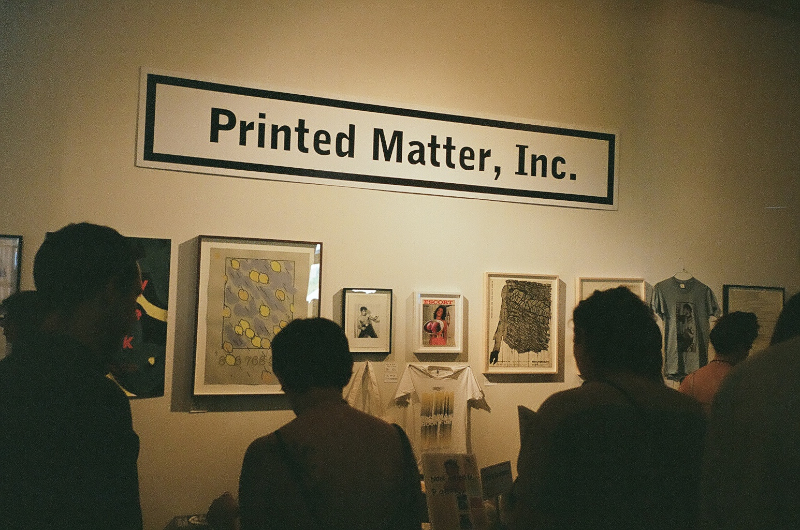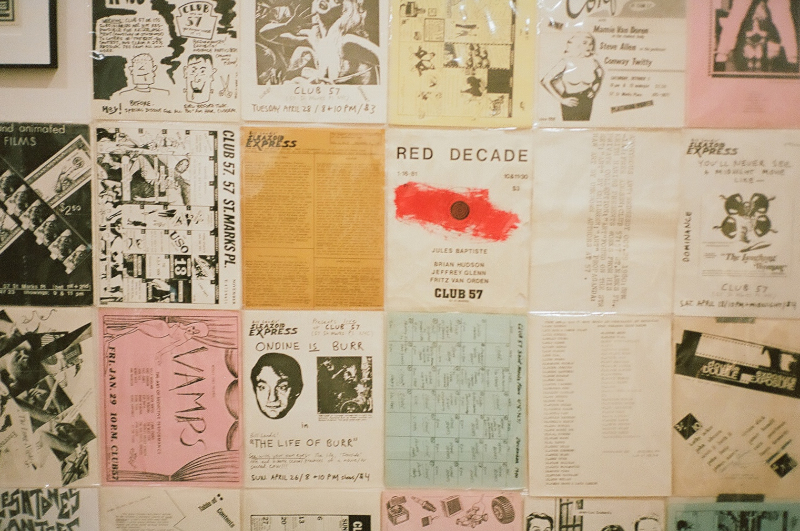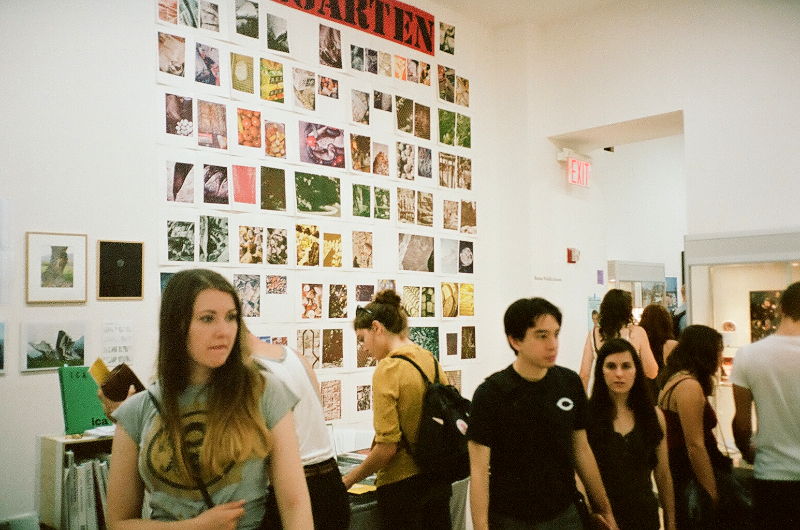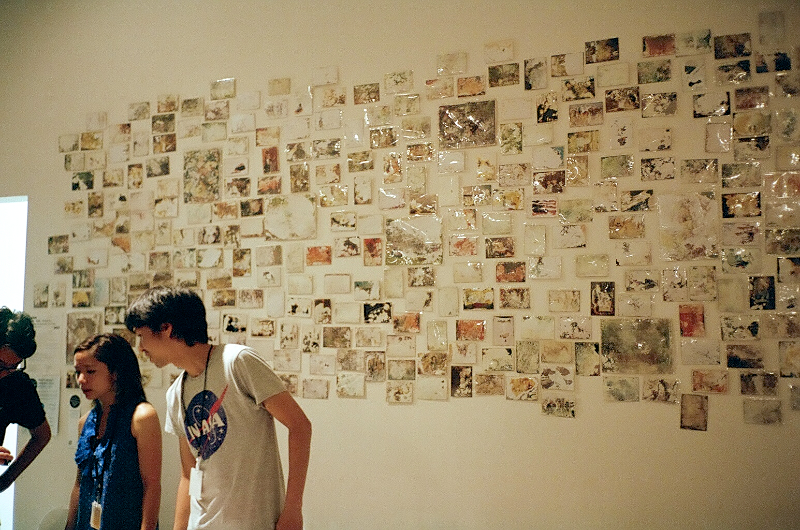 ::
Slow Culture will have a booth have a booth at the upcoming Los Angeles Fair opening early 2015.
Printed Matter's LA ART BOOK FAIR 2015
January 30 – February 1, 2015
Opening: Thursday, January 29, 2015, 6–9 pm
The Geffen Contemporary at MOCA