On a previous trip to Japan, I was introduced to Nob Komoto as a "Kendama Legend." I didn't really understand what that meant, and although our verbal communication is limited, he's a rad guy and we always have a good time. As with many Japanese, I'm always impressed with Nob's style. The Japanese that are into streetwear have a way of dressing very similarly, yet there's always a few people who stand out as individuals in the group; Nob is one of those guys.
Having never seen it before on that previous trip, I was also introduced to the sport of Kendama itself. It's almost like Japanese version of yo-yo, but not lame. It's a ball attached with a string to a stick with different sized cups. There are basic patterns of catching and tossing the ball that almost anyone can figure out. But passed the basics, it starts getting really technical with some wild tricks. Since that trip, I have started seeing Kendama pop up in the States.
On my most recent trip to Japan, I discovered that Kendama is not only growing around the world, but it's even bigger now in Japan. This increased popularity has helped Nob make a career around Kendama. He's now sponsored by more than a few legit brands, hosts and announces a variety of events, and is even featured on Japanese TV as a Kendama expert and helps to teach kids Kendama.
I wanted to find out a little more, so I decided to ask Nob a few questions. Nob's English isn't great but it's a lot better than my terrible Japanese so it's probably best that his answers are short.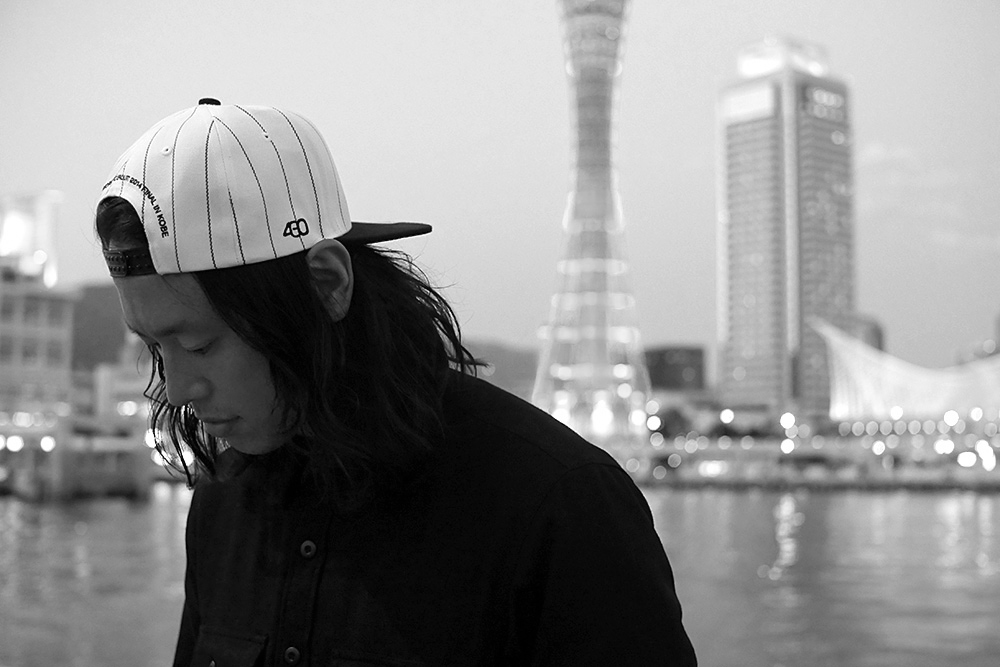 AARON NARDI: Who are you and what do you do?
NOB: They call me Nob. I am a BMX rider and Kendama enthusiast. I am most well-known around for Kendama.
Explain Kendama.
Kendama is a Japanese traditional toy. Its roots are from the France of toys that Biruboke. It's basically a stick with cups attached to a ball on a rope and you find different ways to make combos of catching the ball.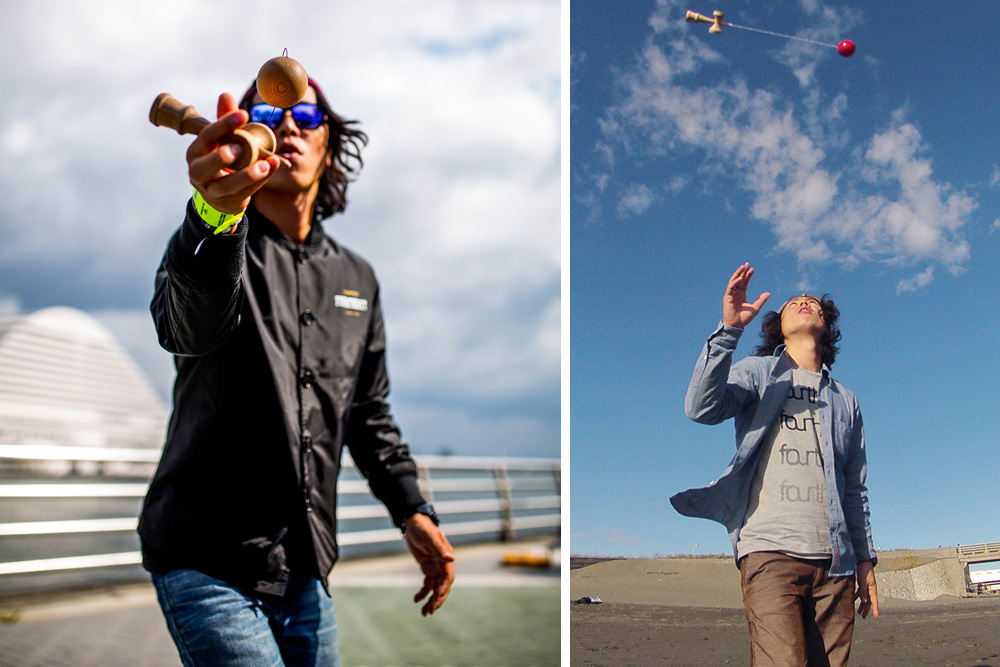 photo by Daisuke Suzuki 
How long have you played Kendama and how did you start?
Almost 3 years. But when I was a kid, my dad gave me it. Many Japanese kids play Kendama. More recently, Kotaro Tanaka gave me a Kendama set as A souvenir from some traveling and I started to play more.
How did you get so good at Kendama?
I got good by playing a lot. For me, learning how to get Kendama tricks down is almost the same thing as getting a new trick at BMX. You try and try, learn, then it's easier to remember. Then I like to pull new combos always.
Did you ever think Kendama would become a career?
Yes, when I was playing more, I imagined I could make Kendama a career.
One of Nob's favorite Kendama videos.
What drives (motivates) you to be a champion?
To play it with friends. To compete with friends. But I'm still not a champion yet. This is the one reason why I have drive to do it.
You are now on TV as Kendama player and teaching Kendama. Explain?
No, "Kendama player" is like my style in Japan. So I think this is the reason why I am on TV. The style of how I do it.
Besides just Kendama you do a lot of other TV, announcing, and hosting work. What exactly do you do?
Yes, I am also host/announcer at many events. In particular, I do the extreme sports most often. Kendama is one I do a lot, so I am also moderator in any event.
You're a natural on camera. Why do you think that is? Have you always been a performer?
I sometimes do the fashion model job for magazine and also do MC on the stage. This is the reason why I'm a natural on camera.
You always dress cool, what's your style?
Because I always wear 430 "FourThirty" this is my crew and brand.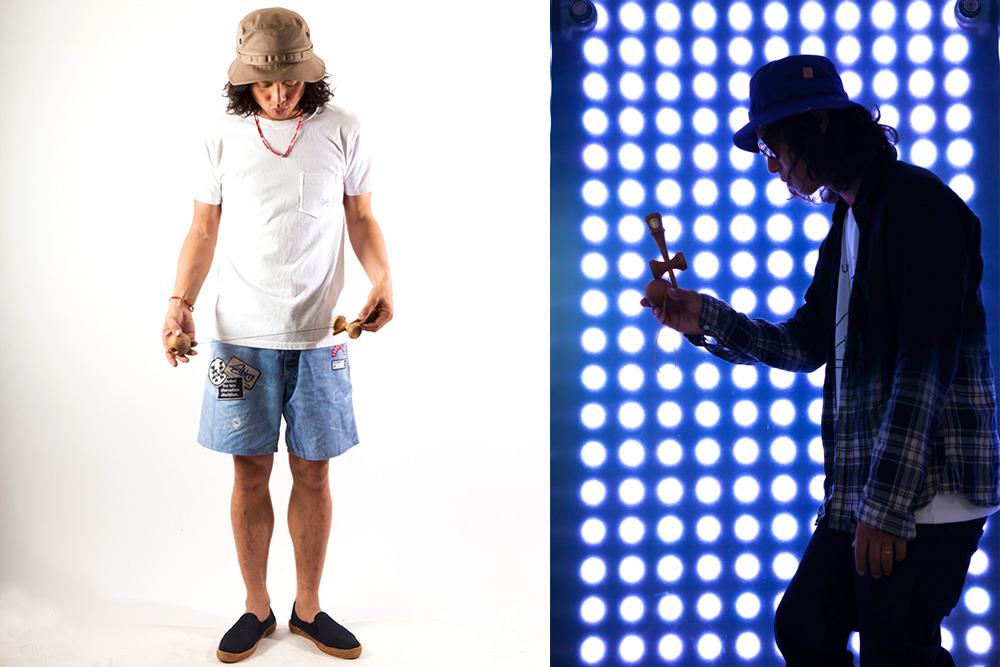 Do you pay attention to fashion and streetwear in America? What about other Japanese?
For me, YES. I always pay attention to fashion in America. For others, I think most Japanese like American fashion, but maybe not as much or different kinds.
What do you do in your downtime? What do you do for fun?
Riding BMX flatland and Japanese Chess.
What's next for you?
I want to organize an international KENDAMA event over the world. I would also like to make a NEW KENDAMA brand from Japan and bring it all over the world.
When you were a kid, did you ever imagine that you'd grow up to be a champion in a sport?
I have never imagined to be champion. Also I still have never won an official championship. I don't need to be number one, but I want to be only one for everyone.