Music festivals are the malls of America. I'm surprised, actually, that there hasn't been a festival in the Mall of America yet, celebrating the resilience of American exceptionalism. (Goldenvoice, that was a free pitch—run with it.) I spent last weekend exploring the grounds of the Pomona Fairplex, figuring out what keeps bringing me back to the HARD Festival. I walked through a lively crowd of drug-addled denizens here from areas all over sprawling Southern California for one thing: The Experience; which is an distinctive shift from earlier beliefs of the "real" reason to spend $100 on music. The music—while certainly a definite crucial component to make this Wizard of Oz come to fruition—is eclipsed, merely a soundtrack of this annual bacchanal pilgrimage of euphoria that comes from attending HARD. Throw that in a event bio somewhere fast!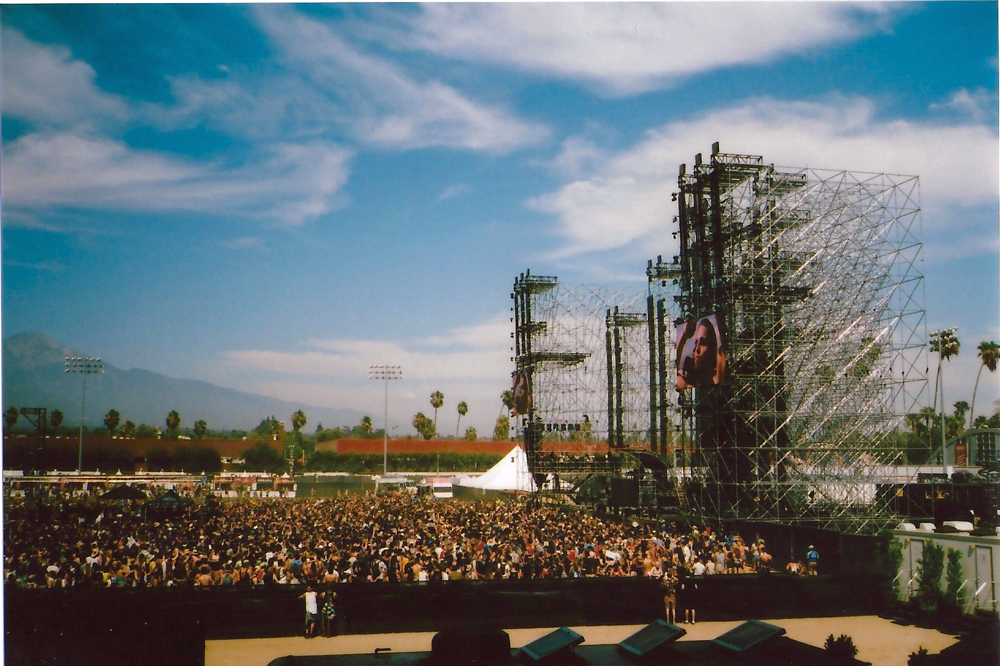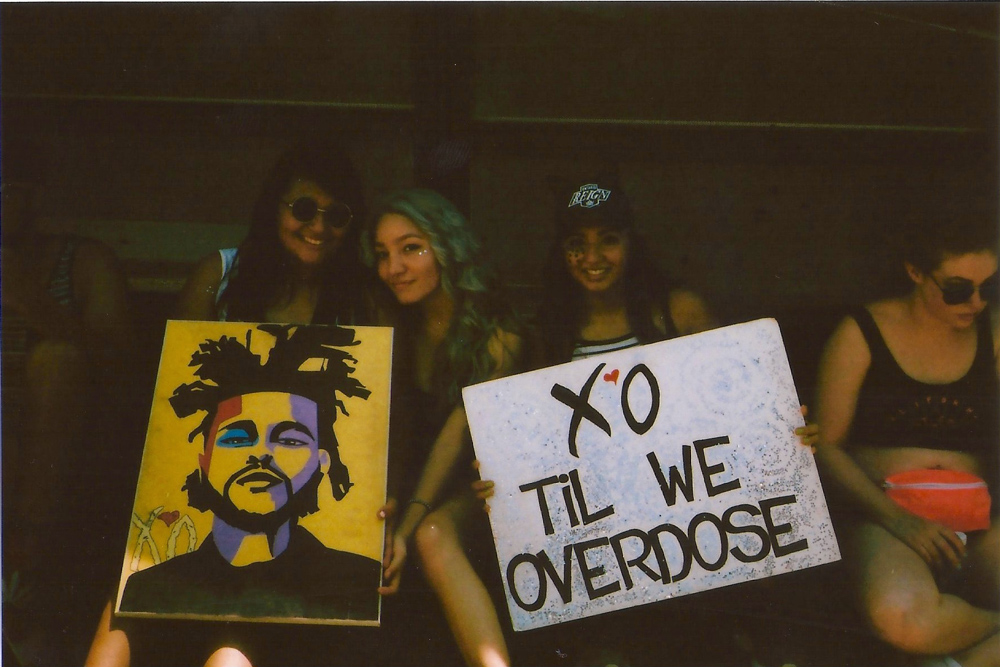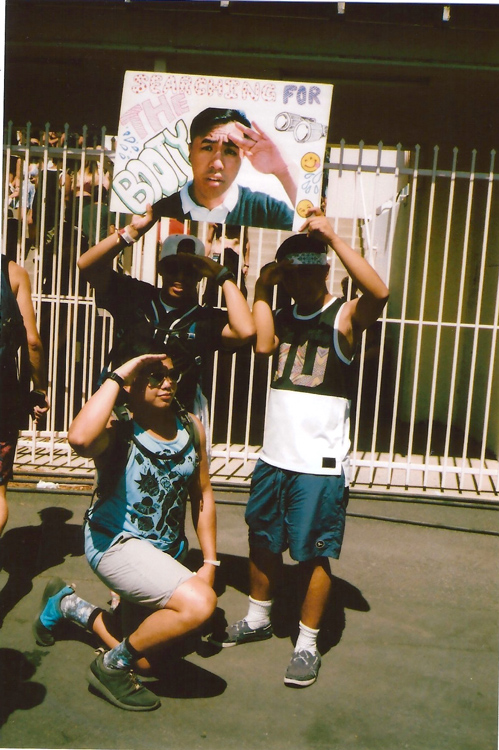 A long established electronic meeting of the mutated bro at the tabernacle of EDM (we'll talk about this more later), it was interesting to see the major hip-hop acts sprinkled in the lineup—DJ Mustard, ILoveMakonnen, and Fetty Wap—and how readily accepted they were by the more than 50,000 people in attendance. Made me think of what an "EDM" festival is supposed to look like these days (I made sure to ask around they didn't know either). If there's ever a reason to doubt the ascendance of hip-hop/rap music's place into pop music's lofty heights, look no further than the lineup of who now performs at these former music strongholds of "EDM."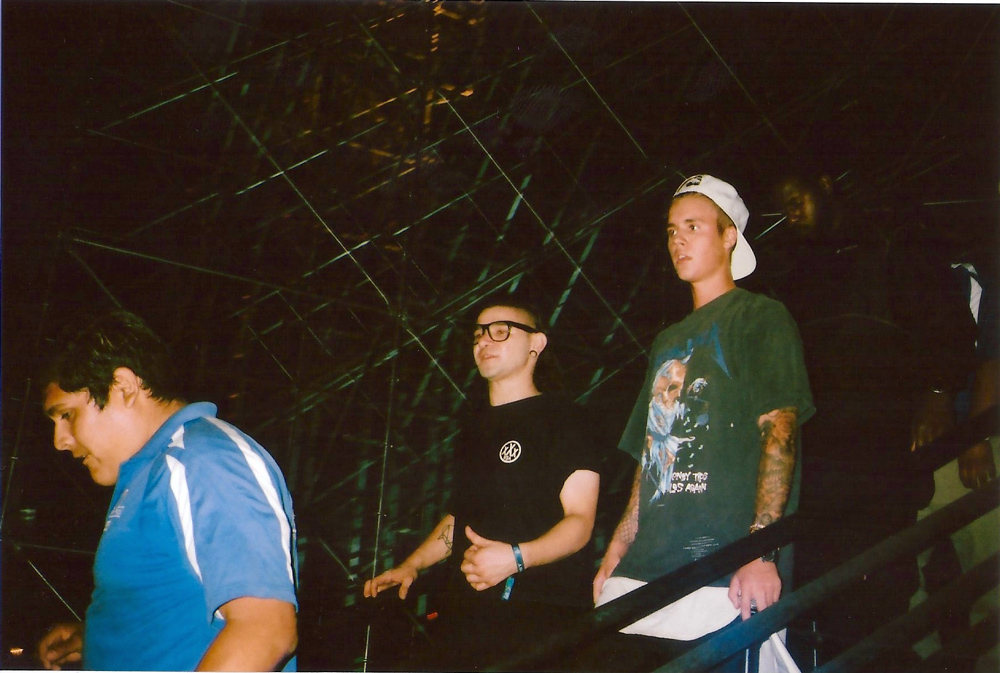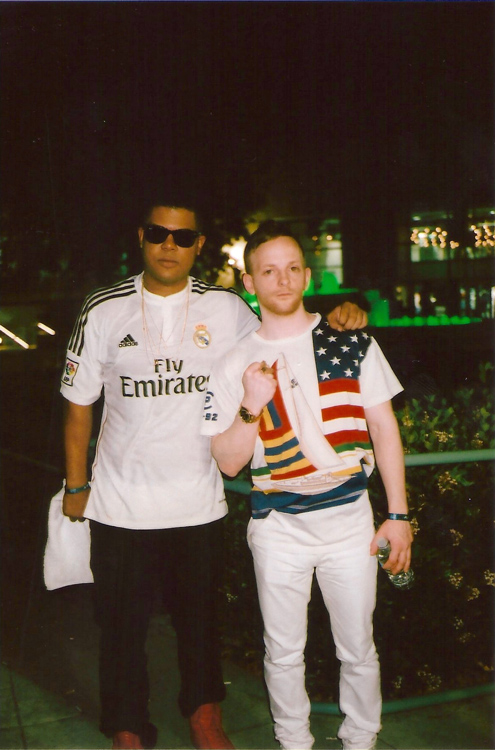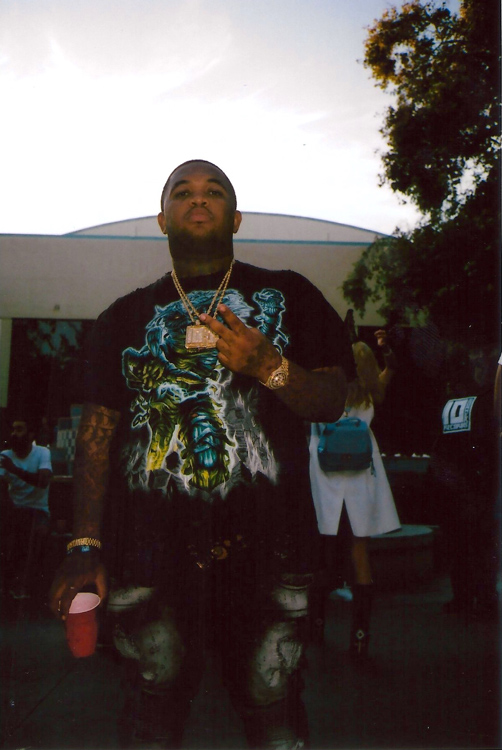 Does the tribalism rampant in the ears and hearts of traditional music listeners even exist at this peculiar assemblage of mainstream culture? Festivals of today remind me of the slow death of the subcultures in America, and the ability of the Internet to blend and hodgepodge genres that formerly were diametrically opposed to one another. Being able to move forward means attempting to recognize why this is supposed to be a good thing for the new generation. I'll get back to you when I find a proper way to articulate that position.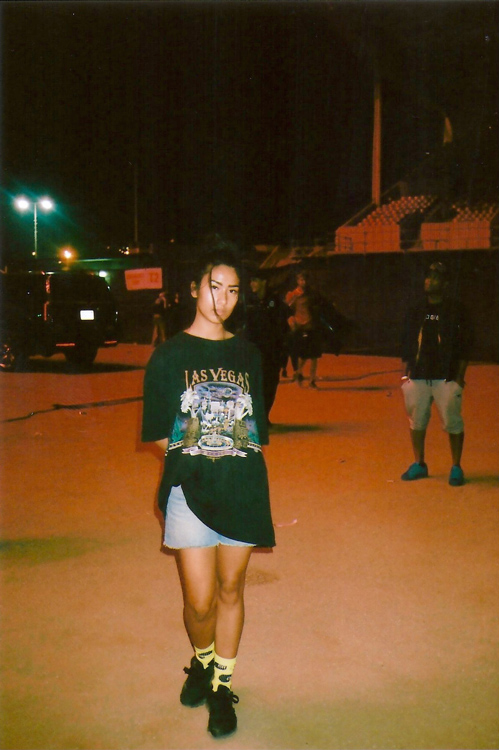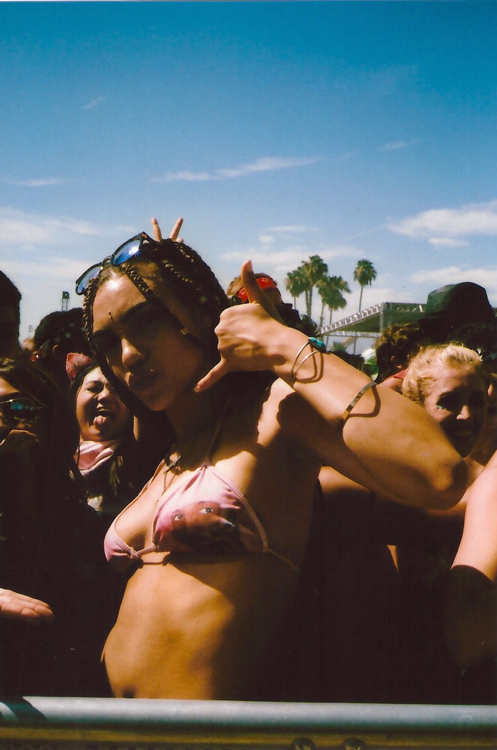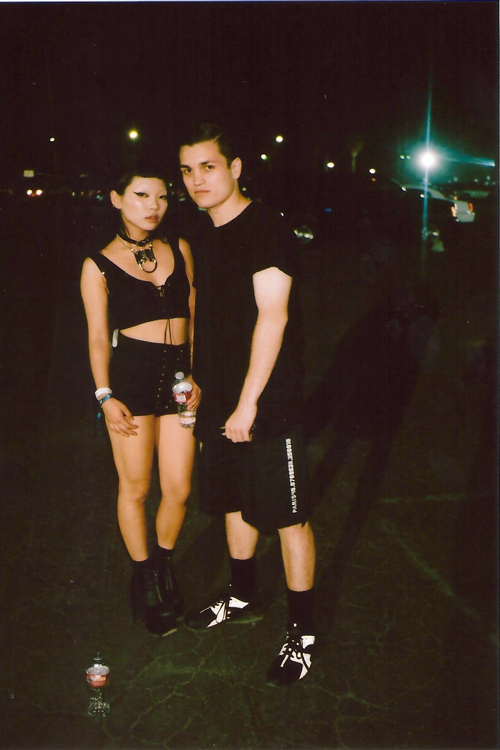 This was seeing more basketball jerseys than furry boots in over 10 years at a electronic festival. Running into a candied-out-raver was about as rare as encountering a black person in the wild (if you didn't look at the avatar, I was that black person in the wild). The normalcy of everyone I saw last weekend made me realize that this is now a mainstream example of the "new summer lifestyle." When Die Antwoord can pull Hollywood A-listers out of the boring confines of Malibu to the heated wasteland that is Pomona (shoutout to Suga Free), that power is truly pronounced.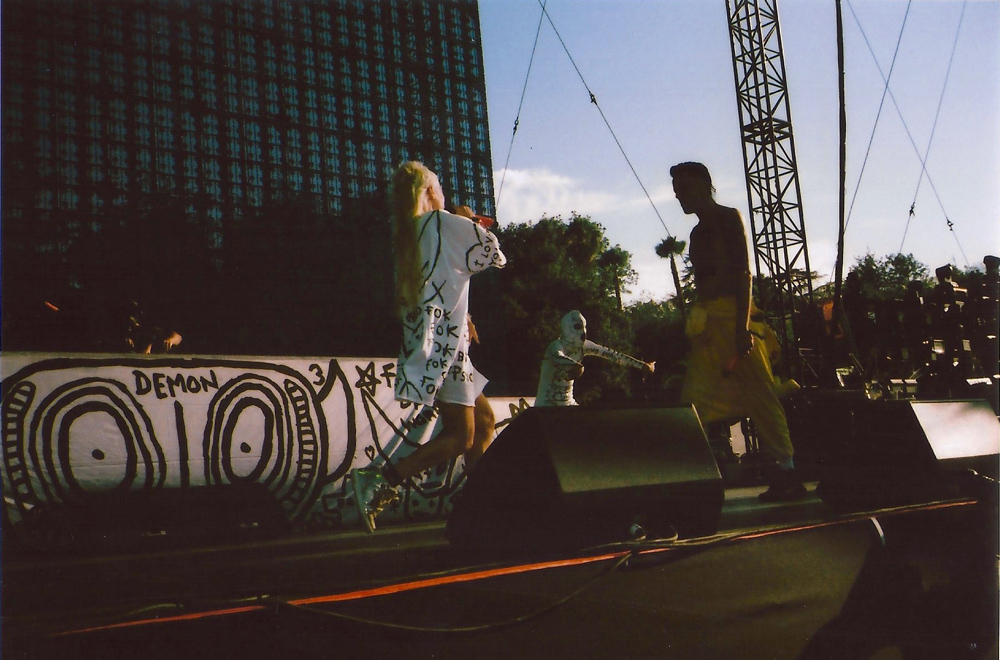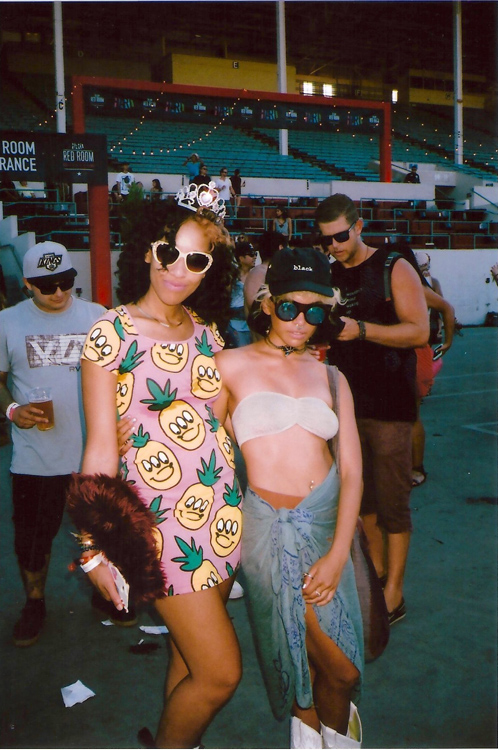 No, what I witnessed was the last usurpation of the electronic world by its new master: The mutated bro. Known for his allegiance to sports teams not regionally connected to where he grew up in the US, he is financial proof of the demographic festival promoters best believe the future of large format concerts will be, if they're able to bridge the gap between electronic music and rap (read Pop). And for the most part, I think they've been quite successful.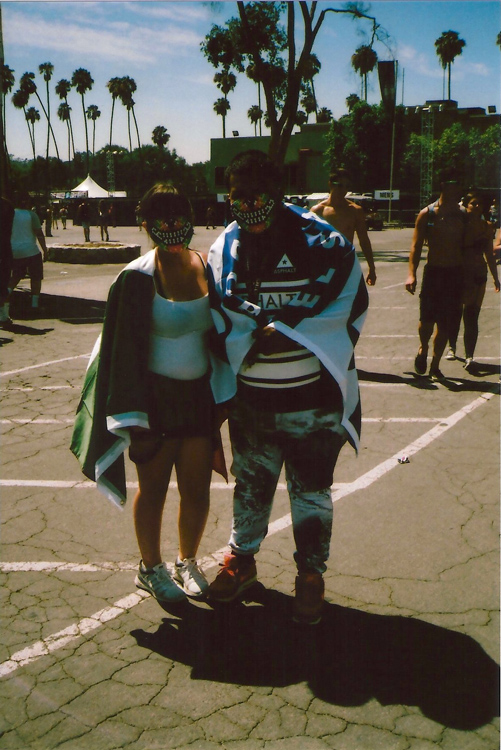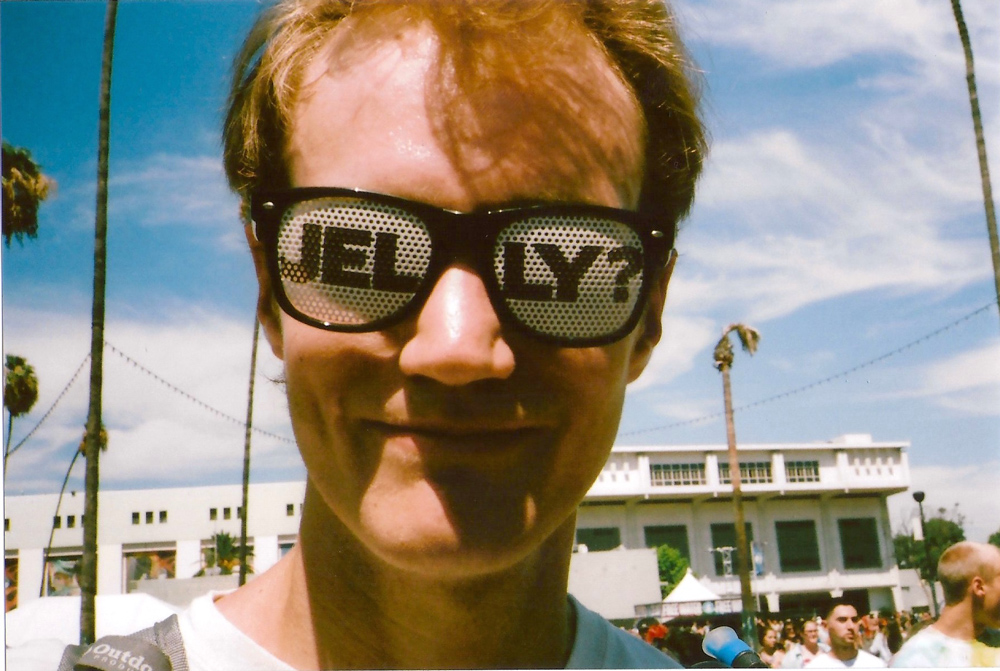 With the power of multi-colored wristbands, I was able to experience the festival, catered food, and golf carts with Bieber and packed air conditioned press rooms filled with broke freelancing creatives… but just know that I did all for you!