A one-man orchestra, Ausias Pérez is a multi-disciplinary art director like no other, who has forged his career through painting, illustration, lettering, and graffiti. Nowadays, he combines his artistic career that began as a founding member of typography art group Letterism, working as an art director for clients like Carhartt, Nike, Behance, Red Bull, and Jagermeister, and consulting for music artists, clothing brands, art galleries, and advertising agencies. Despite being a busy bee, this guy exudes peace and calm. See the interview below to see Ausias's opinions on food, music, culture, and art.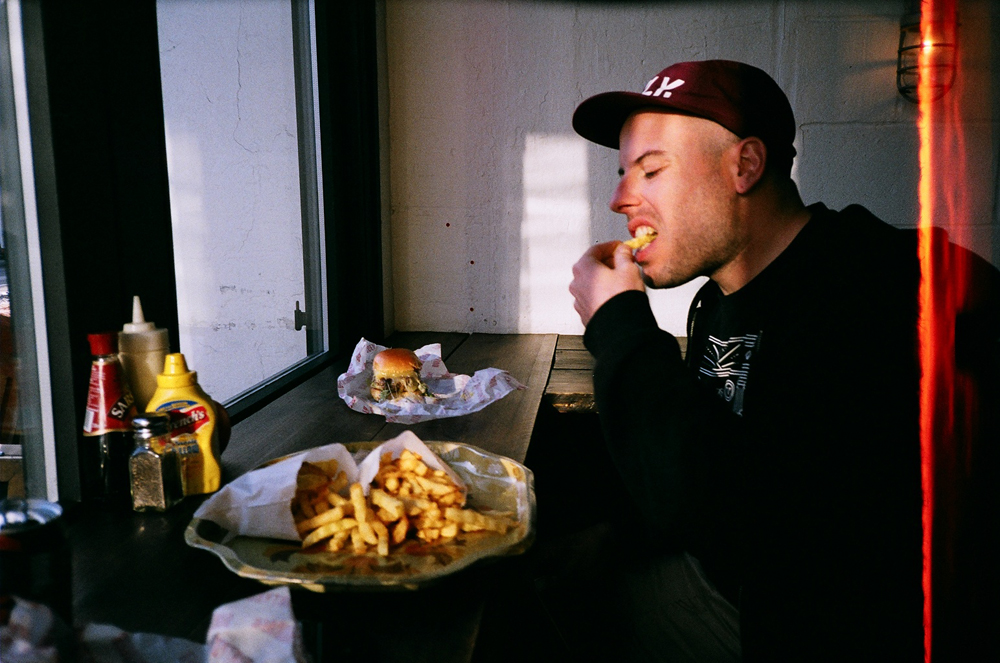 So what brings you to London these days?
I've been between Madrid and London all month working as an art director for a Unilever campaign, I really cant say much about the project but it's been super fun. I've also been chillin' with all the friends I have living here, eating good food, and painting some pieces. Everytime I travel I try to do at least one!
For those who don't know you, we can say you are one of those one-man orchestras, from art direction to photography, illustration, graphic design, product design, etc... Basically you don't need anyone; just hours and hours. How do you handle that situation?
I guess not needing anyone is not totally true; projects are getting bigger and bigger and more people get involved. I do like to get involved in projects with typology or many different disciplines working 360º from direction to production. I don't think I have a secret to manage many projects at the same time, but I guess my only tip would be: work hard, sleep little, and enjoy every single bit of whatever time you have left.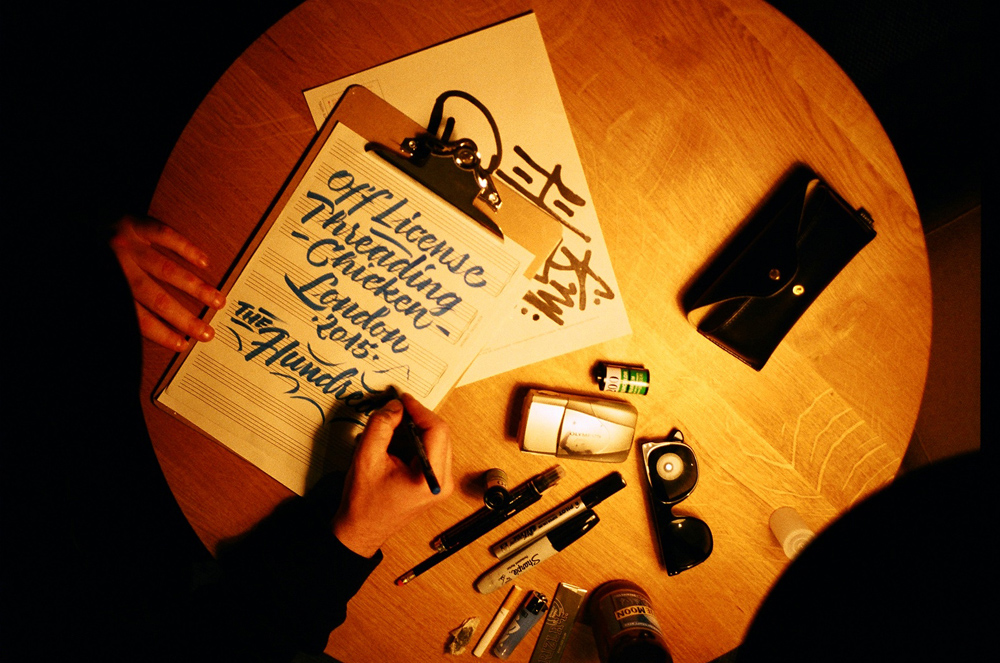 "WORK HARD, SLEEP LITTLE, AND ENJOY EVERY SINGLE BIT OF WHATEVER TIME YOU HAVE LEFT."
What's your background musically and culturally speaking? Do you see yourself as one of those people stuck in something that will never happen again, or do you accept changes and play with them?
I grew up around rap and graffiti; they came as one thing back then. Nowadays, I barely consume any hip-hop, but I like being aware of what's cooking in the scene. In terms of culture, I can name thousands of references, from old heavy metal bands to the old banners of HBO to the mid-'80s Valencian comic wave; Elzin Suzuki, Memphis Group, Ferran Adrià or the Ndebele tribe. As you can see, most of my influences dance between the '70s/'80s. I'm quite happy working that era and I can't see myself falling into [current] Internet and anti design waves, [although] sometimes we do have to mix our old school preferences with the modern technologies, such as drones or Maximum Overdrive.
Was graffiti to design a natural step?
I never felt any steps since I still do both things full time. In a way, it was a necessity; I like to work with other things that aren't graffiti-related, being able to evolve an idea with other things than a spray can.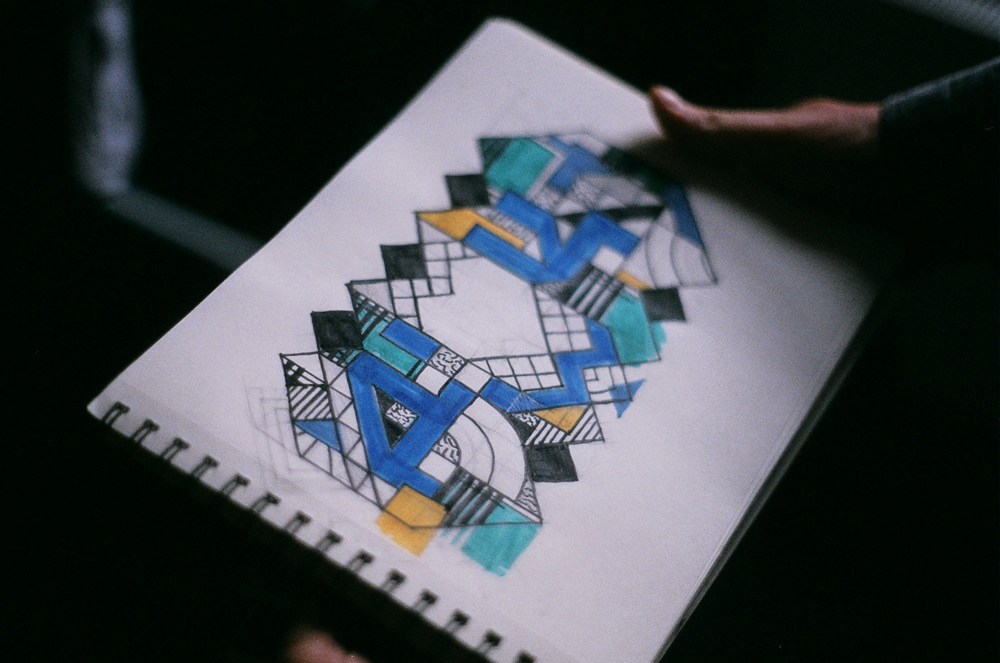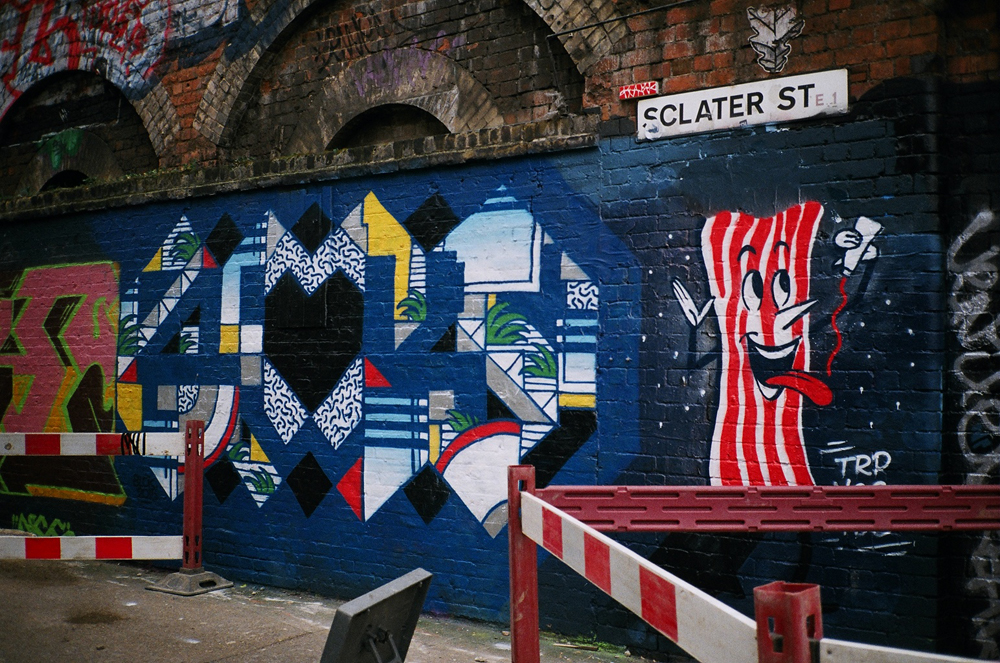 Name a few artists that most people won't know and SHOULD know.
Everyone in this list is a MUST: Dano & Ziontifik, Pablo de Rosacruz, Javier Díaz, Tomás Peña, Sawe, Guan, Enrique Escandell, Felipe Pantone, Luce, YES crew, Pete Florentini, Kike Montero, Max Rippon, Chirie Vegas, Germán Rigol and my family TopDogsClub!
Can you picture a day in your life without picking up a pen? Or do you feel it as a vital need to make it through your day?
I could probably trade a pen for a camera, a silver pilot to do some tags, or any other tool that would allow me to do what I love everyday of my life. Even though I carry all those things with me 24/7.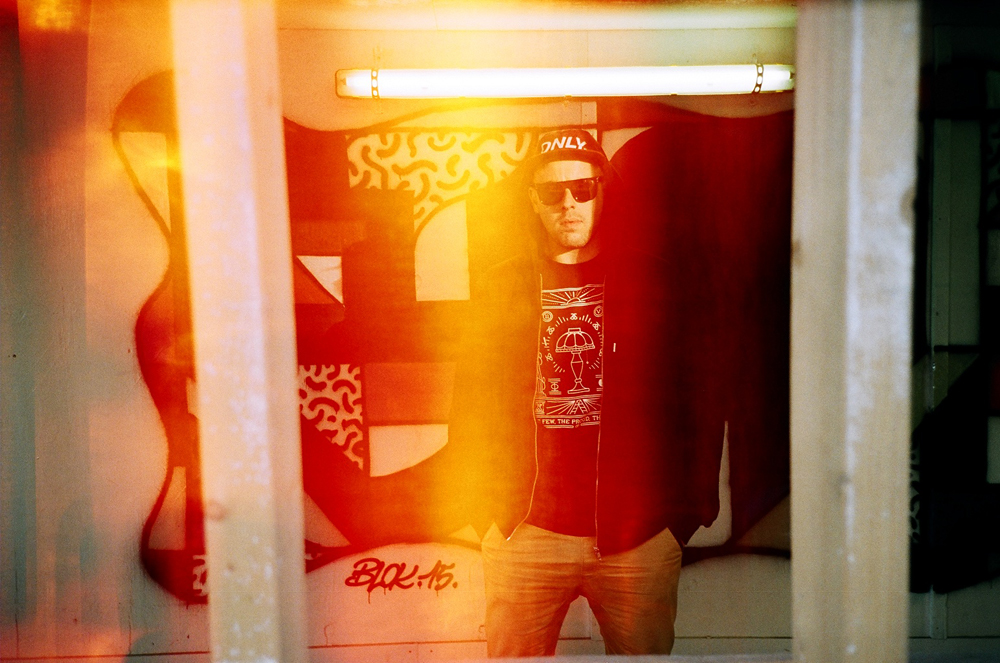 How deep is music's impact in your artwork?
100%. I'm listening to music from the moment I wake up until I fall asleep. I'm living in Madrid and most of my friends are related in some way or another to the music scene. There is no way to deny all those influences [that] will eventually pop on your work, covers, videoclips, etc.
Another skill/passion of yours is cooking and eating out. I think you told me you were building an online site to comment on top notch joints to eat around the word, right?
Yes! Eating and cooking is a huge passion of mine and [as I was] talking with my friend, Takumi Tomita, we both decided to start documenting and sharing everything we knew with the Internet. It's still under construction, but you can already peep HungryTalk.com
Un abrazo!
::