Wow, this feature took a while. Actually, it was on the top of my "to write" list when I first started to write for The Hundreds magazine. My daily plans and routines never aligned with the ones of my friends at the Ministry of Concrete skate/sneakers shop in Athens (great name for a shop, huh?) but after some months (!!!) we finally made it. And it definitely was worth the wait. Since then, a second Ministry opened in Athens at the hip Chalandri suburb (really close to the Sake Tattoo Studio we featured in past post), serving the people of northern Athens with the best curated selection of products from Nike (huge selection), Puma, Vans, Supra, Starter, Saucony, Mitchell & Ness, Stussy, Cuckoos Nest, and more.
Co-owner Alex Segiet answered to our questions (a minister is always busy) and our photographer Eftychia took these cool photos from the late December opening of the second Ministry, staying afloat amidst Greece's financial crisis, and the growth of sneaker/street culture in Eastern Europe.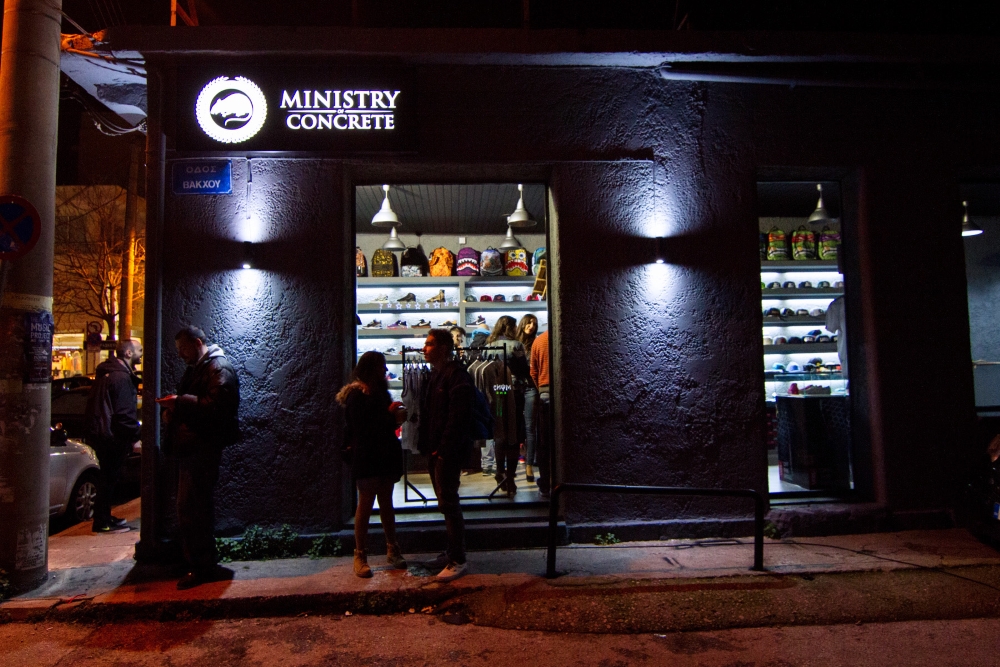 MANOS NOMIKOS: When did Ministry Of Concrete open and what challenges you had to face in the beginning?
ALEX SEGIET: Ministry was founded in 2010. It was a dramatically transitional era for the country's financial future, as the crisis seemed to reach its peak. The past decade, we were focusing ourselves into wholesale, distributing rather promising brands of the time, Supra one of them. Even if the business was successful, the injection of new trends was hard for a market like the Greek one, which is completely imitating to the international, but with a 2+ year latency.
So when the retailers started to [go] bankrupt one by one, we [decided] that it was time for us to take control we sell. Our thing, our way!
We love sneakers, so let's focus on sneakers and educate people love this culture as well. It was hard in the beginning for the average customer to realize what we were all about.
The term "sneaker store" hardly existed in the Greek market back then, but that has totally changed through the years.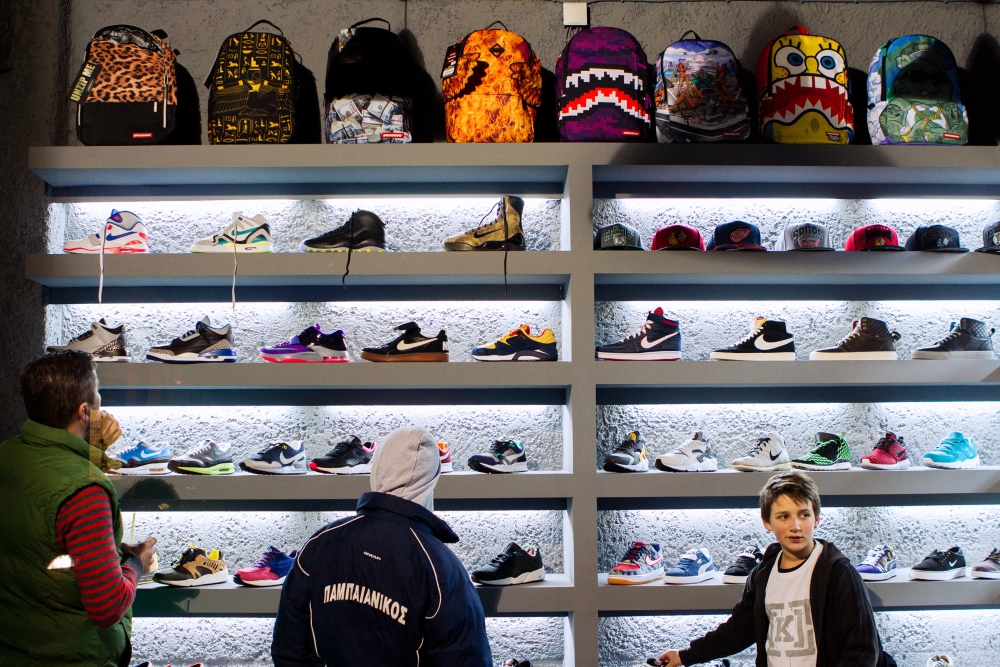 "THE TERM 'SNEAKER STORE' HARDLY EXISTED IN THE GREEK MARKET BACK THEN."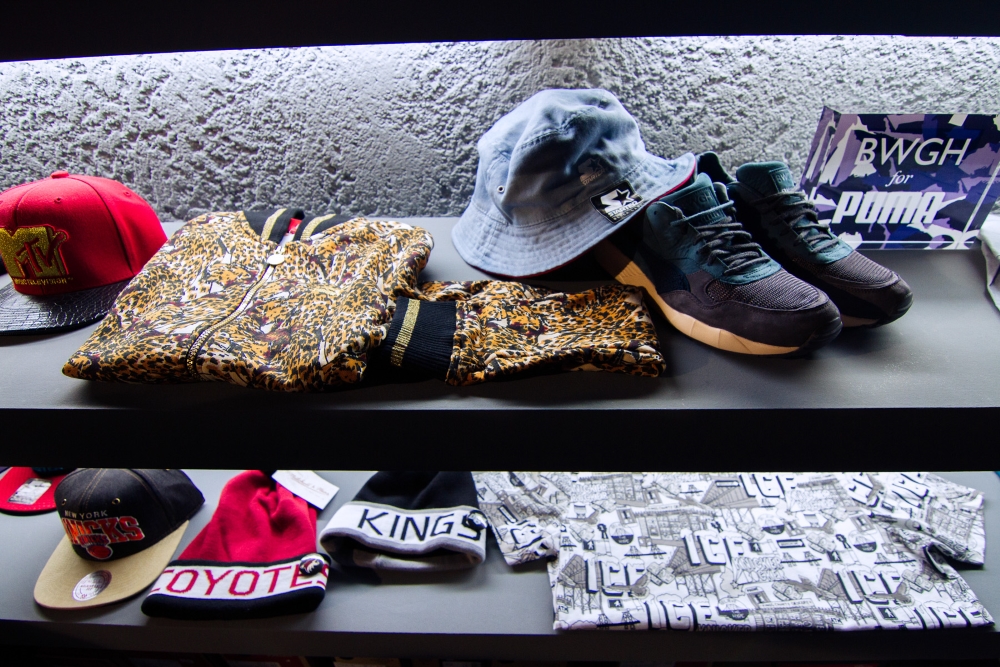 You opened your second shop a few days ago. A physical next step?
Sure, another store is part of the physical evolution for our overall business plan. Within the four years of our operation, we have managed to build a solid reputation all around the world with our online store. But it's an undeniable fact that Athens needs points of interest – so that the spirit of urban culture keeps being alive the way its people want it, not the way it's been served by massive retail chains or uninvolved store owners.
This means that the second store is just the beginning. Later, more Ministry Of Concrete stores are planned [to] open around the city.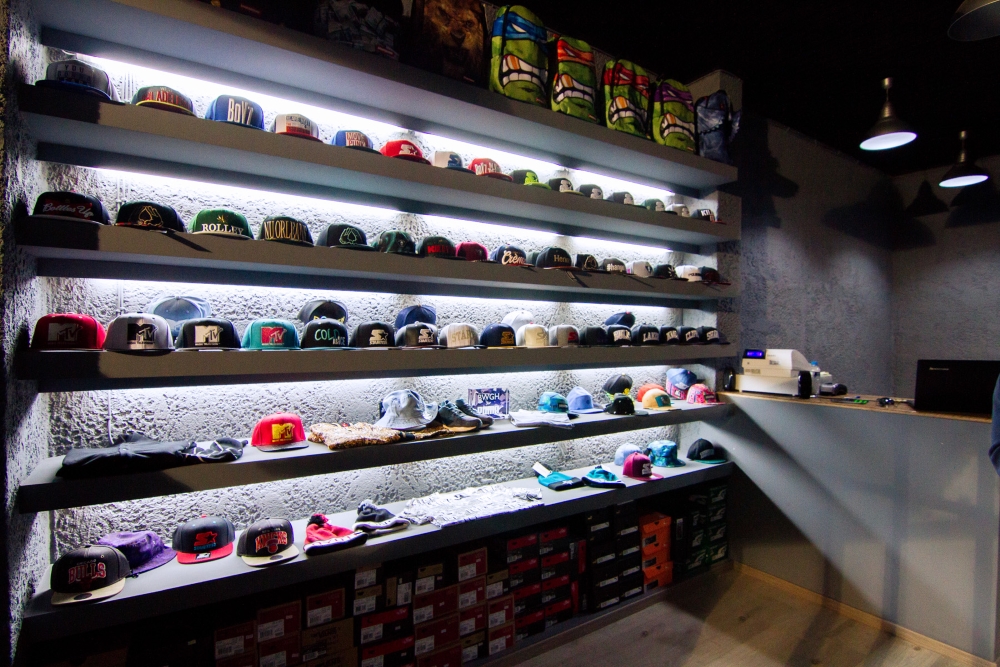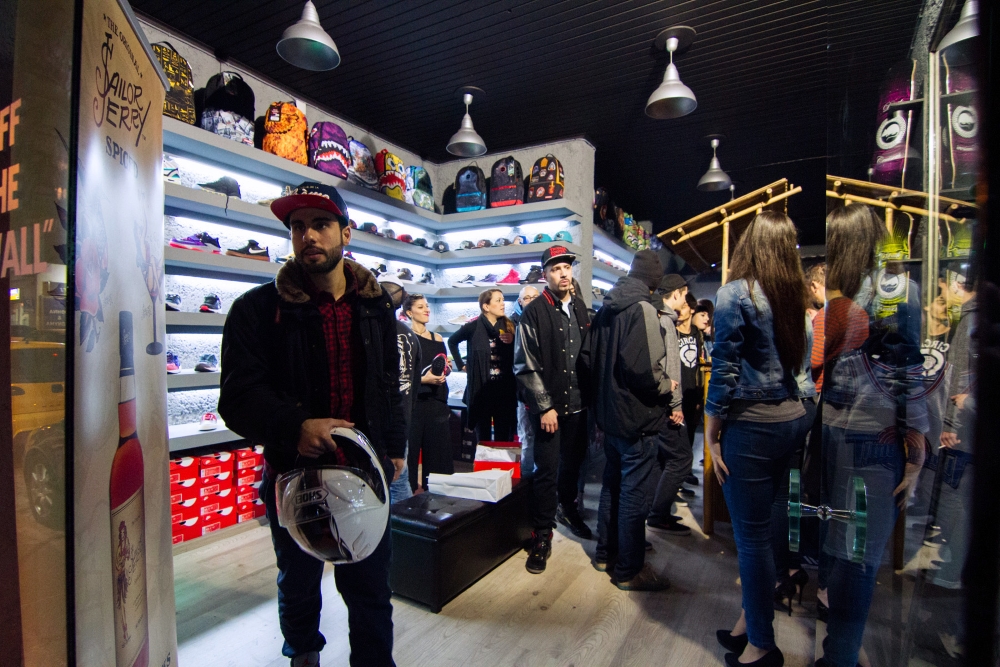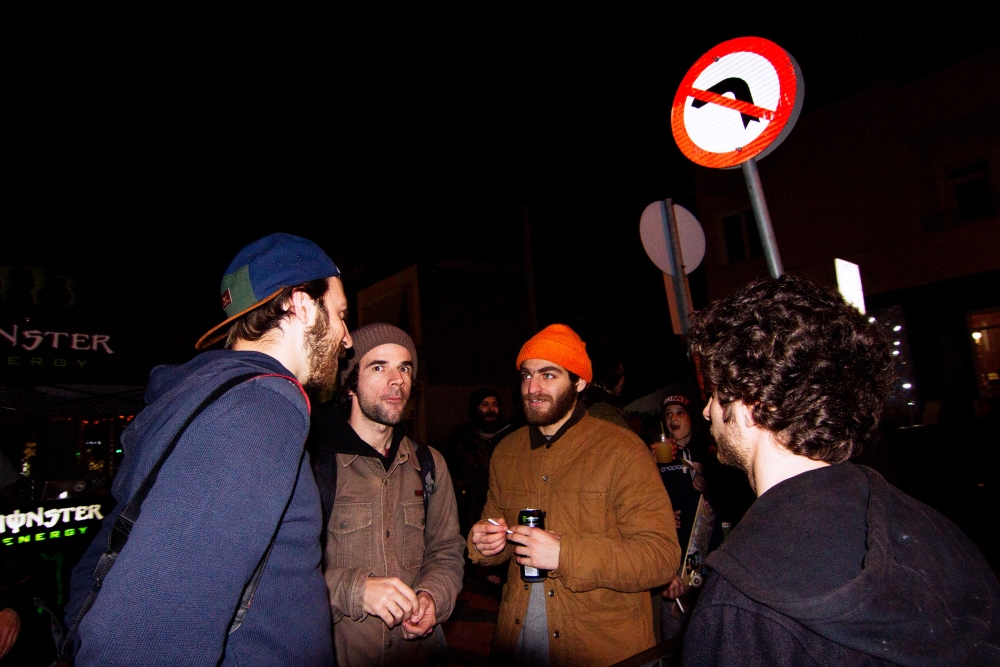 How do you see the current state of sneaker culture in Greece? Actually, is there a sneaker culture in Greece?
The question shouldn't [be about] whether the culture has been as strong as it was in the past, but if the culture even existed at all. There is not and has never been an active sneakers culture in Greece. Unfortunately, things in Eastern Europe are not similar to what happens in the West, where you have sneaker conventions almost twice a month. You won't see people partying at campouts the night before some anticipated release. The real problem comes from the support of brands, who lack of understanding the potential of helping such a scene being active, spending their annual marketing budgets for unorthodox reasons instead of investing into events, campaigns, or other festivities that could attract more people into the culture.
Yet, there seems that more and more people are turning into sneakerheads every month [here], and that's a positive sign of development.
"YOU WON'T SEE PEOPLE PARTYING AT CAMPOUTS THE NIGHT BEFORE SOME ANTICIPATED RELEASE IN [EASTERN EUROPE]."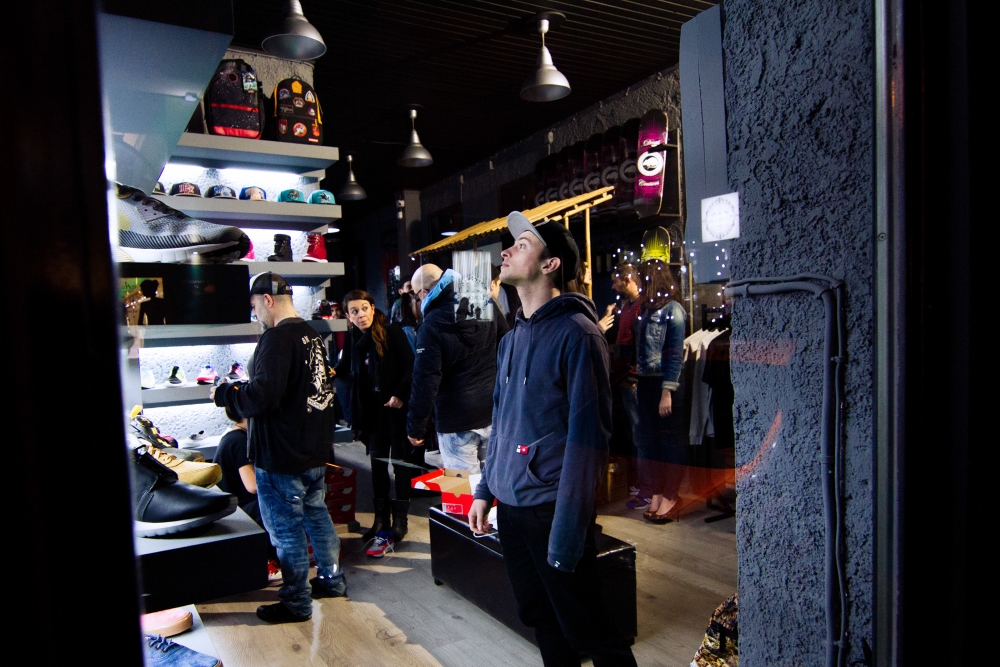 In the first days of 2015, what kind of sneakers are very popular in Greece?
Skate shoes are an all time classic and quite comfy for everyday use – and that's never going to change. Basketball on the other hand has met such a great comeback the last couple of years that this has affected its product dynamic as well. The surprise comes from the runners that seem to attract more and more people even if we passed through a decade of vulcanised domination.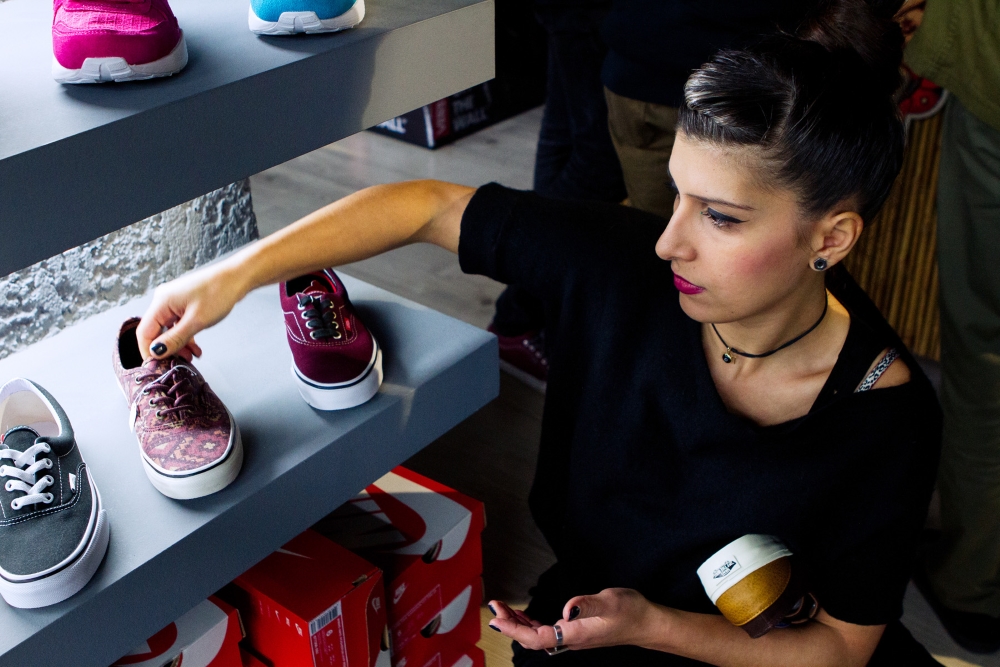 What models never stop selling in Ministry Of Concrete?
Janoski's, Roshe's and Era's. This minimalistic simplicity probably says a lot about the footwear taste of Greeks… Oh, and Puma Suedes are getting hotter and hotter.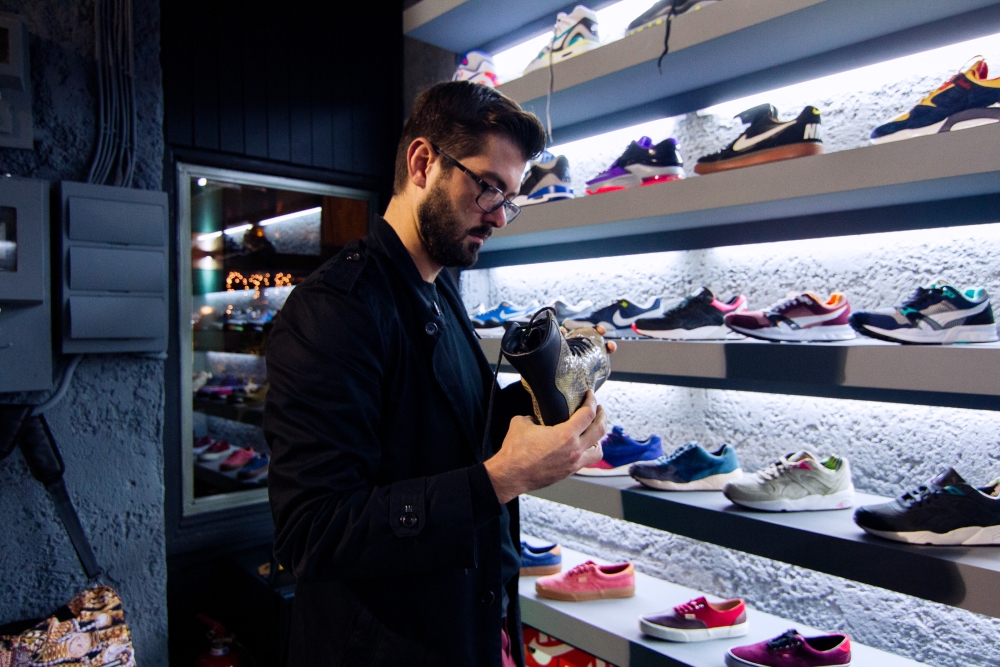 "WE WANT TO DEVELOP SKATEBOARDING THROUGH OUR BUSINESS, NOT OUR BUSINESS THROUGH SKATEBOARDING."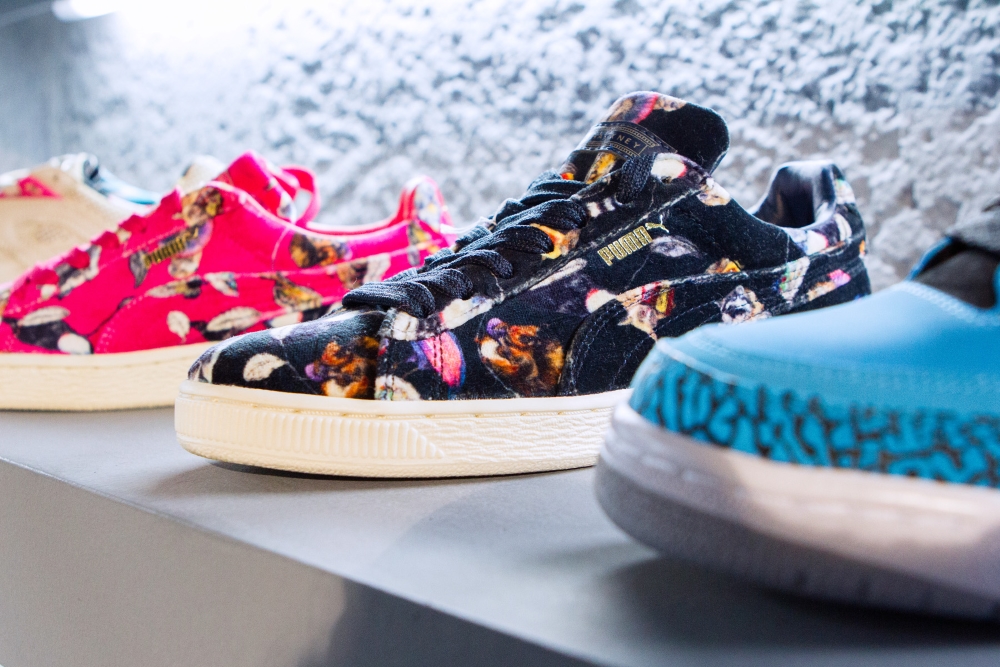 Ministry Of Concrete is not just another sneaker store –  it has also helped the local skate scene evolve over the last couple years.
Skateboarding is what we are and [what] we stand for as personalities and proud supporters of the community. It's not and was never planned by MOC to prioritize skateboarding as a target to business growth. We want to develop skateboarding through our business, not our business through skateboarding. We provide self-branded products at low prices, but with premium quality, minimizing the margin to the lowest in favor of skateboarders.
Apart from that, we and our skate team are preparing a lot of projects that aim to change the Greek skate scene and its profile to the world forever. Better keep your eyes open.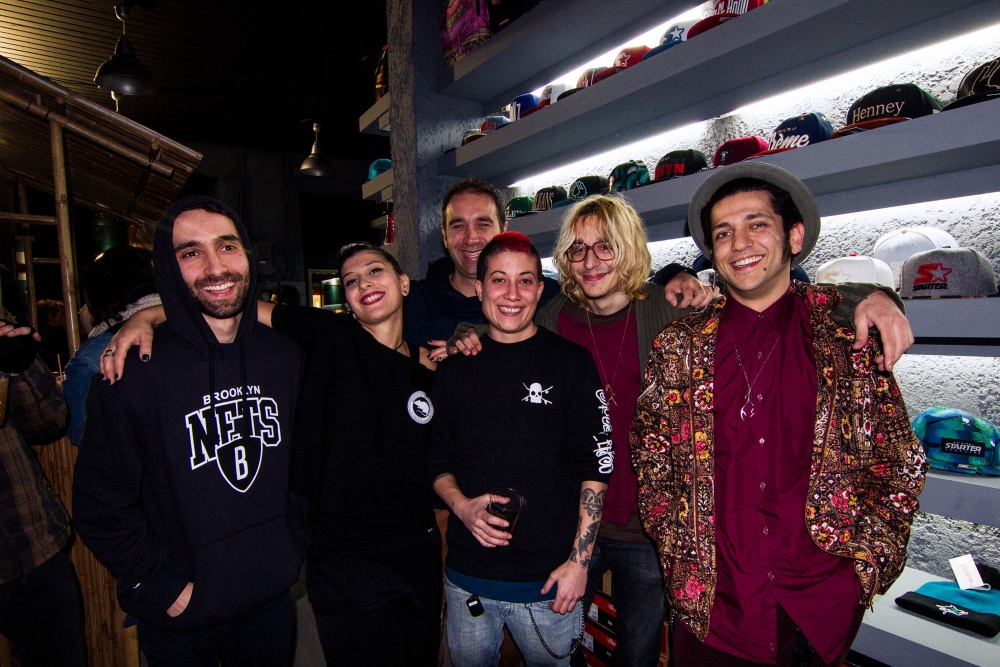 ::
ministryofconcrete.com
Ministry Of Concrete
Konstantinoupoleos 42
Gazi 11854, Athens
Ministry Of Concrete
Agias Paraskevis 42
Chalandri 15232, Athens