Stepping inside the Hedley & Bennett headquarters is like being warped into a mini-amusement park. The first thing that'll catch your eye is the bright yellow slide, connected to a tree house-like contraption, with reception seated underneath. From the ceiling, a zip line hangs, poised for flight. Beautifully colored aprons line the walls.
And it makes sense. The head honcho running Hedley & Bennett, Ellen Bennett, is the most colorful, cheerful person I've ever met. She immediately embraced me with a warm hug as we said our hellos. And even though she is entirely welcoming and kind, I can tell there is an edge to her—a drive that made her a CEO at 25-years-old after starting the company just four years ago.  "I set out and was like, 'I'm going to change this, I'm going to shake up this industry and make it way fucking better,'" she told me during our interview.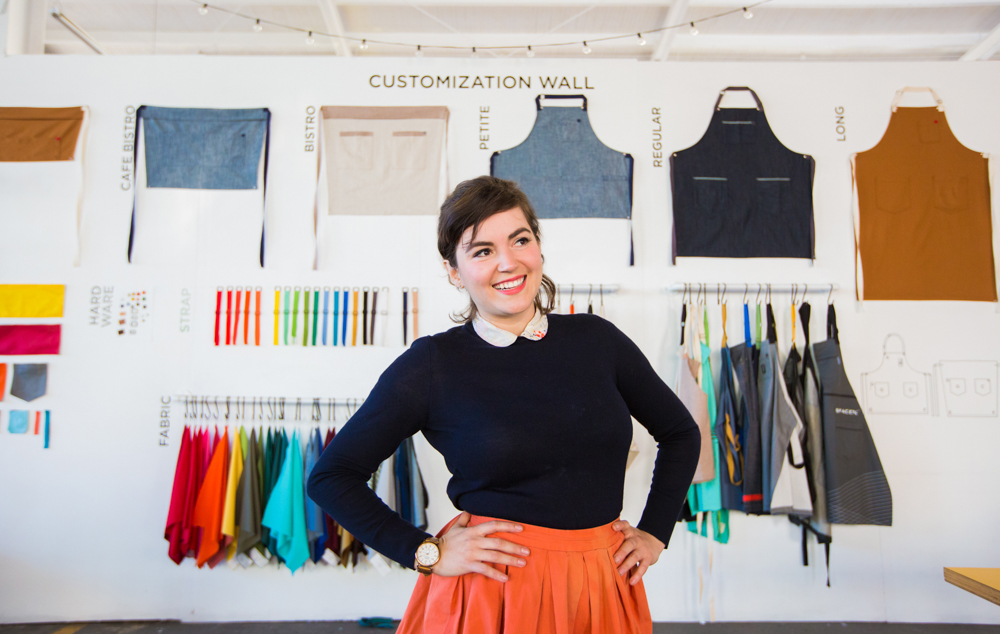 Hedley & Bennett began in Ellen's garage with $300 and a brilliant idea—make long-lasting, functional, and stylish aprons. As a former line cook, Ellen found her uniform to be restrictive and boring. "I thought, 'Well shit, why can't we have an awesome uniform to match our awesome food?' and then everybody can look better and feel better and have like, this sense of dignity and pride in what they do," she said. Her creativity and passion has blossomed into a global apron empire, where she clothes the staff at Mastro's Steakhouse in Los Angeles, to Momofuku Milk Bar in Brooklyn, to Chef Mario Batali (to name a few). Now, she and the crew at Hedley & Bennett have teamed up with The Hundreds to create The Hundreds X Hedley & Bennett Standard Apron, an entirely original collaboration between the two companies.
Read our interview below to learn about Ellen's inspiring brand philosophy, the significance of creating a garment that is 100% handcrafted, and what you can expect from our soon-to-be-released The Hundreds X Hedley & Bennett apron.
KAT THOMPSON: Can you walk us through Hedley & Bennett's brand history? What made you want to start a company that makes aprons?
ELLEN BENNETT: I wanted people to have an amazing uniform and it's sort of always been overlooked for a really long time, particularly in the food space. We make really amazing food but nobody really gave a shit about how people actually looked and felt in the kitchen, particularly the back of house which is where I come from in the culinary world. And so I thought, "Well shit, why can't we have an awesome uniform to match our awesome food?" and then everybody can look better and feel better and have like, this sense of dignity and pride in what they do. And that's where the whole damn idea started.
From there I set out and was like, "I'm going to change this, I'm going to shake up this industry and make it way fucking better."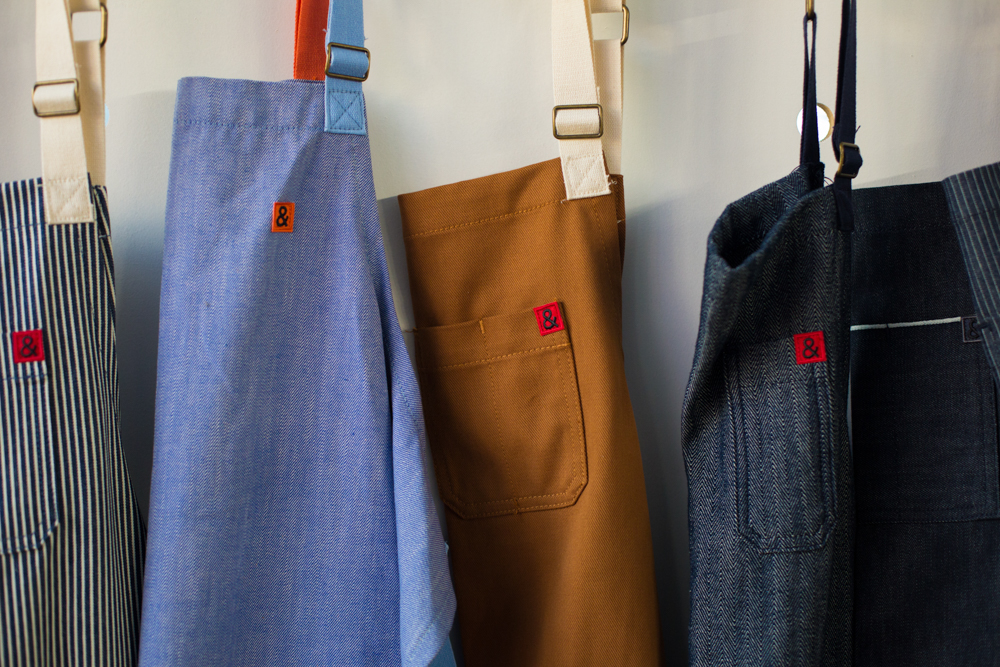 Do you think people have overlooked it because people in the back of house are unseen, out of sight out of mind?
I think people just didn't think about it! They were like, "Whatever, it's an apron, this is how it is." That's how things are for a long time until someone's like, "No, that's not how it is. It should be better. And I'm going to make it better." Now you see a total trend of things happening where lots more people make aprons and they have these ideas—like, yeah, it is true and it does make sense. And also it's branding, it's the way you look, it's the way you feel, it's your restaurant, it's part of a bigger thing that people just forgot about somehow. It's crazy. That's the craziest part—you spend three million dollars on a restaurant and then you don't put your waiter, the one thing that the client sees the most, right in front of their face, in a beautiful, nice outfit that's functional and well-fitted? It's like, hello! Detail!
"I set out and was like, 'I'm going to change this, I'm going to shake up this industry and make it way fucking better.'"
It's crazy to think about that no one really thought of it!
Yeah! And they do about stuff like workwear, kind of. There's stuff like Carhartt, and companies like that. But not for the culinary world. Everything that's made is made in like, China and Bangladesh. And nothing against China and Bangladesh, but it's not thought through. It's mass consumption. I want to make it like a real thing that people can relate to, and I'm a real person with real problems with those uniforms. I'm sure you can agree, but you want to buy stuff from people that you can relate to.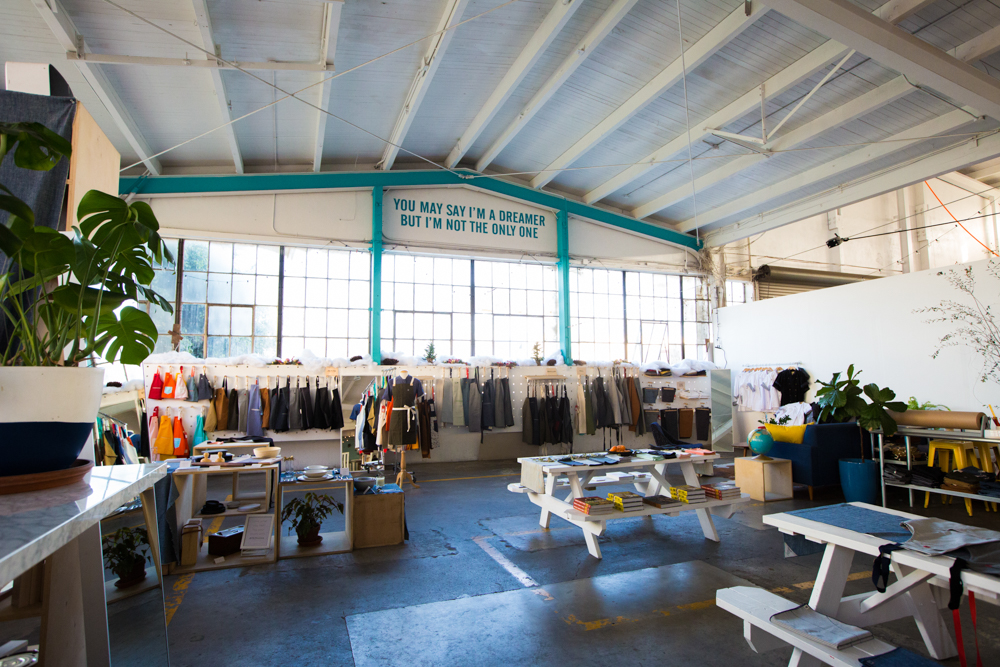 For a long time, we didn't have social media but now we do and so you can sort of see who's behind a company and who's leading that company and if they're good or they're not good, and if they're real. People want realness because they have it in social media now. You can't hide behind a boardroom anymore. Someone has to stand up and say something. You can't hide—you have to be real and not fake it.
Totally. People can smell the bullshit from like a mile away.
Yeah! Nobody wants bullshit. I don't want bullshit. And it's cool, here I am. That's why I am the way that I am. I am myself. I'm not trying to act like I'm some high fluency CEO that's whatever to look and be the part of the CEO. It's like, no! I'm going to wear my little girl skirts and have my hair flying around and I don't care because that's me. And if you think that can't be done, then sorry, I already proved you wrong—it can be done and you can be original and everybody wants originality. I am going to be my truest self while I run this company.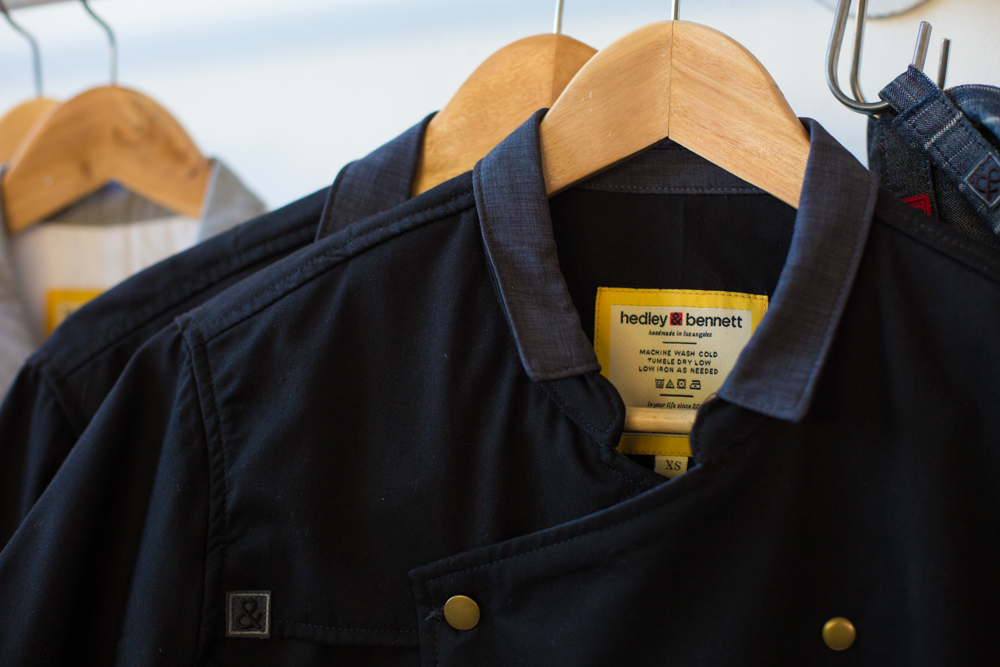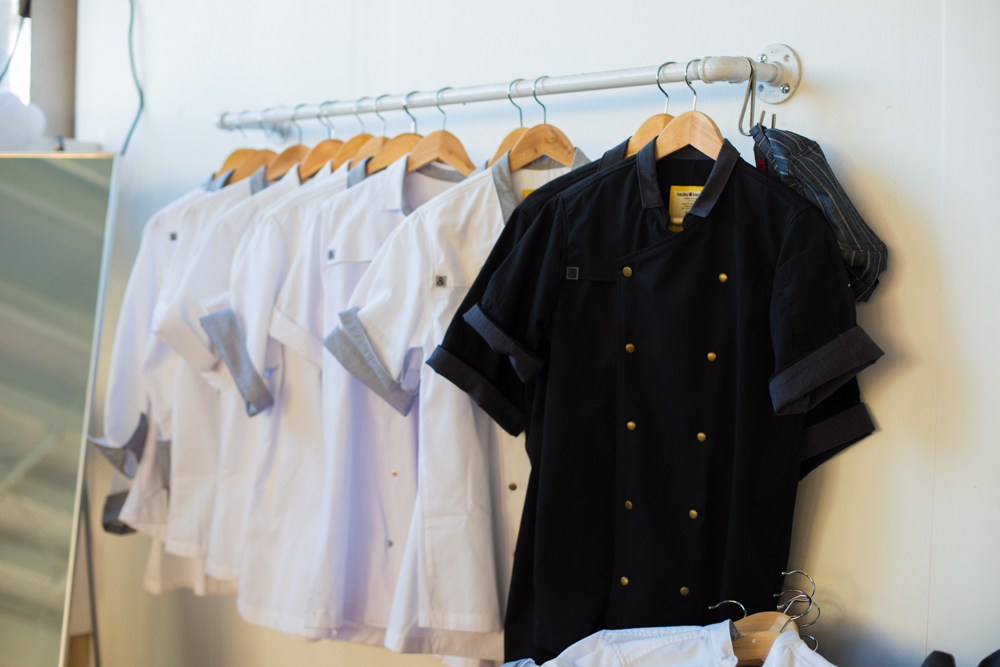 You kind of touched on this a little bit, but what do you think is the significance of having something handcrafted from start to finish?
It's definitely care and attention to detail. And from being a line cook in a very meticulous restaurant, I learned—wait, I didn't even learn, it got rammed down my throat—that it had to be perfect. So I make sure that my team makes things perfect. And we go ten times past what a lot of companies do to make sure that their quality is right. They do this much, I'm going two miles past that because I really, really want to make sure that you get your product from us and you're jaw-dropped. You're like, "This is so awesome that somebody took this much care of something."
Be the best in your field, don't just be average. The world has all kinds of average things. You want to shine, you want to standout. You want to really contribute to whatever it is you're doing. That is the way that I think. Of course I'm going to make the best damn apron that you can get and the best chef wear. That's what I do. I take pride in the fact that I can say, "Fuck yes, our stuff is the best that you can find." I know how hard our team works to make sure that it is perfect.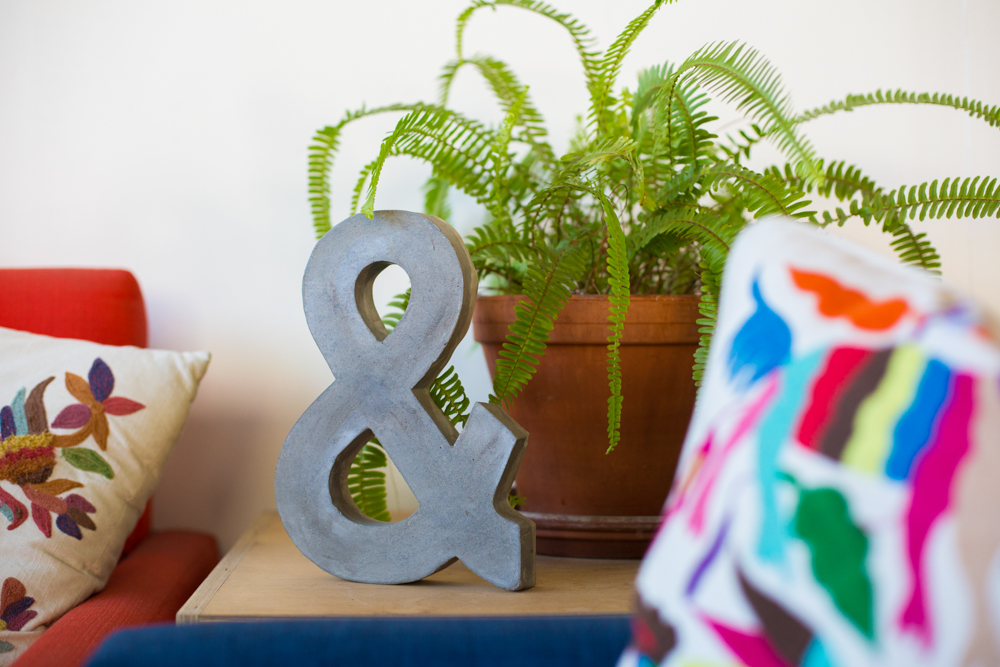 How would you describe Hedley & Bennett as a company? What are you guys?
We're real as fuck, we really are. We are real people that really care that you can call up and talk to us. And if you have a suggestion, it doesn't matter who you are—we'll listen. When we mess up, we admit our mistakes and we'll make it right. One time, we had a work shirt and the buttons weren't correct, and I had my entire front team contact every single person by email and phone to find out if they had had a problem with their shirt before they had even contacted us. That was our way of being proactive about it and saying, "Have you had a problem, and if you have, we can fix it for you and replace the shirt." It's those little things that for me, as a business owner, make me feel special. If I'm making my customer feel special, I'm doing my job. I'm going that extra mile.
A lot of times people are price-driven... I'm not trying to outshine people in pricing because people can go and buy a $10 apron. They're coming to Hedley & Bennett because we welcome community, we are nice, we are kind, we listen, we are all about our ecosystem that we've created around us, and it's so much more than just a product. I think that if more companies realized that and thought that way, that you have to do that and give more than just your product, they would do significantly better. It's easy to stand out! Because not everybody tries. People don't give a shit. The last thing I think about is money, honestly. And you need money as a wherewithal to run your business, but if money is the purpose behind why you're doing business, you're not going to make it the way you could if you actually had another purpose.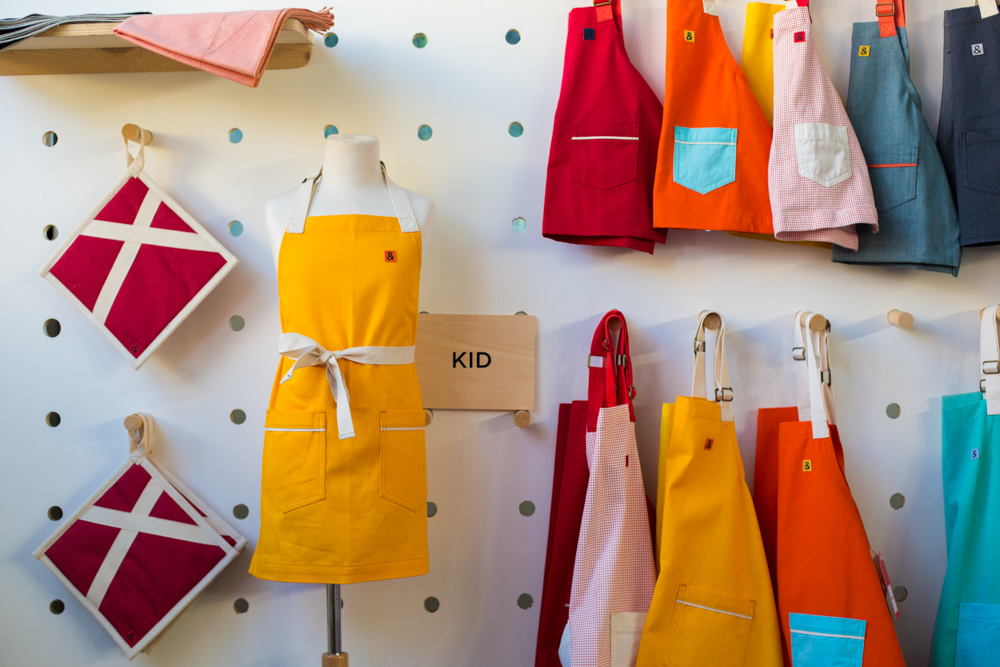 Have you always envisioned being a designer? Do you call yourself that?
Yeah! I'm an apron designer. When I was a little kid, my favorite store was Home Depot. I would go to Home Depot and literally buy cans of paint and paint my mom's house on the weekends because I really loved seeing how things can look better than they were before. And that's just how I am! I like to improve things. I like to make them better. I would say I innately love design, but I have zero experience professionally, besides the four years in Hedley & Bennett. I know what colors I love and I think that color is my medium. If you say that I'm an artist, color is my medium. I have a really good knack at combining textures and fabrics and styles… My inspiration comes from all the adventures I have everywhere. I can be walking down the street and I love the way a green trash truck looks as it's behind a yellow wall that it's driving by.
"Be the best in your field, don't just be average… I take pride in the fact that I can say, 'Fuck yes, our stuff is the best that you can find.'"
What do you think people find most surprising about designing aprons or kitchenware? Is it the fact that you have to design with functionality in mind?
I think people have no idea how intricate making an apron really is—a proper, well-made, durable, functional apron that's going to last you a long time, takes like, over a dozen people to make. That's before it even hits the sewing line! Then you have another fifteen people—one does the bartacks, another one does the thread, another one does the cutting, another one does the quality control. It's a lot of work, especially when it's hand made. And we're not fucking around! When we're making so many different custom designs and colors... I mean, we have over seventy aprons that we make. The possibilities for error are freaking high. So we have to work really hard to make sure everything is good and that is sort of mind-boggling to people when they come and see the full process of all the people involved.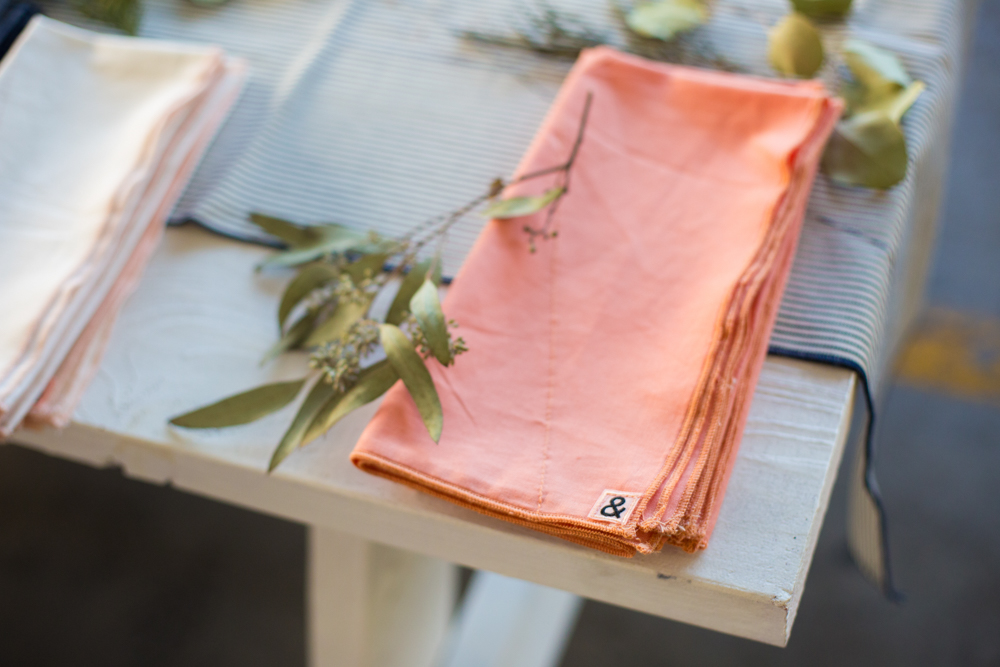 Can you tell us a little bit about the The Hundreds X Hedley & Bennett collaboration? How did it come about—what did you guys discuss?
So, they reached out to us and we were super excited because what I love about The Hundreds is that it's really fresh and very real. It's no nonsense. It's a brand that you can relate to on a humanity level… They're real people and real dudes and real ideas that make a lot of sense, and their shit's awesome. It's fresh and I love that it's here in LA. Loads of people reach out to us and we're like, it's not always a good idea. When The Hundreds reached out we were like yes, this is such good synergy and makes so much sense... there's such a good vibe about it. I like the authenticity of the brand a lot.
Can you tell us more about the apron itself?
It's been through so many iterations! If you want, we can pull out Marissa who's the one that worked on it too and she can tell us about it in detail.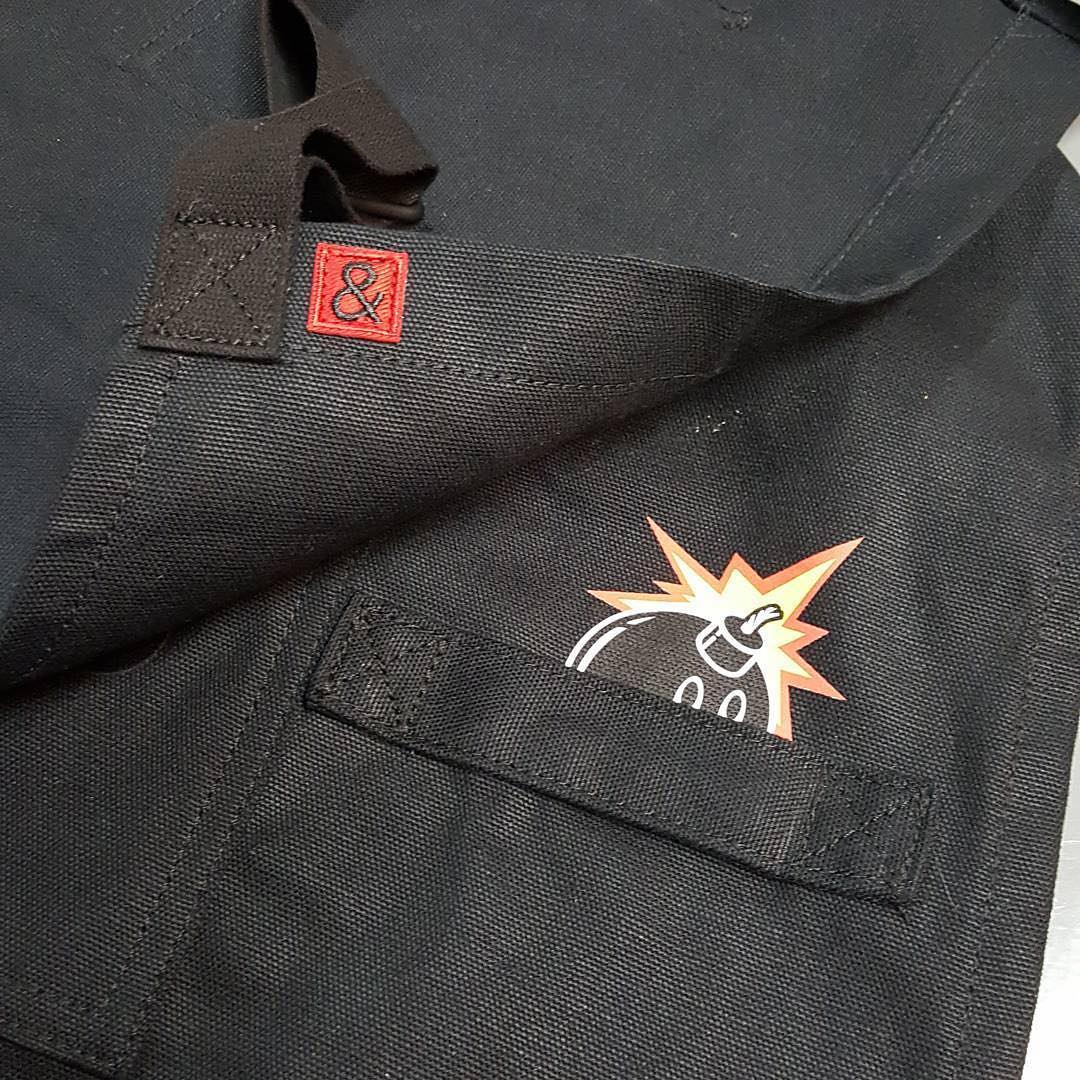 Sure! That'd be awesome.
MARISSA MCCARTHY, APRON DESIGNER: Essentially, I did my own design and then [The Hundreds] team did their design and then we mashed them together.
ELLEN: And made a baby.
MARISSA: We had a The Hundreds, Bennett baby. So yeah, the final version is a black duck canvas. It's super clean, but then it has really fun, hidden punches inside. So the pockets are lined with camo—you really don't notice it at first, but when you look in the pocket you're like, "What the fuck?!" It's super cool. It has a matte black The Hundreds logo all across the lap pocket. So it's there, but it's subtle and sexy. The only color on it is from the two logos. The bomb logo has the red on it and then the Hedley & Bennett ampersand is red... the details are impressive. Once you start studying and looking at it, you're like, wow, there's so much thought that went into this. It's actually really crafted.
ELLEN: Both teams were equally contributing to this amazing outcome. That's the best collaboration.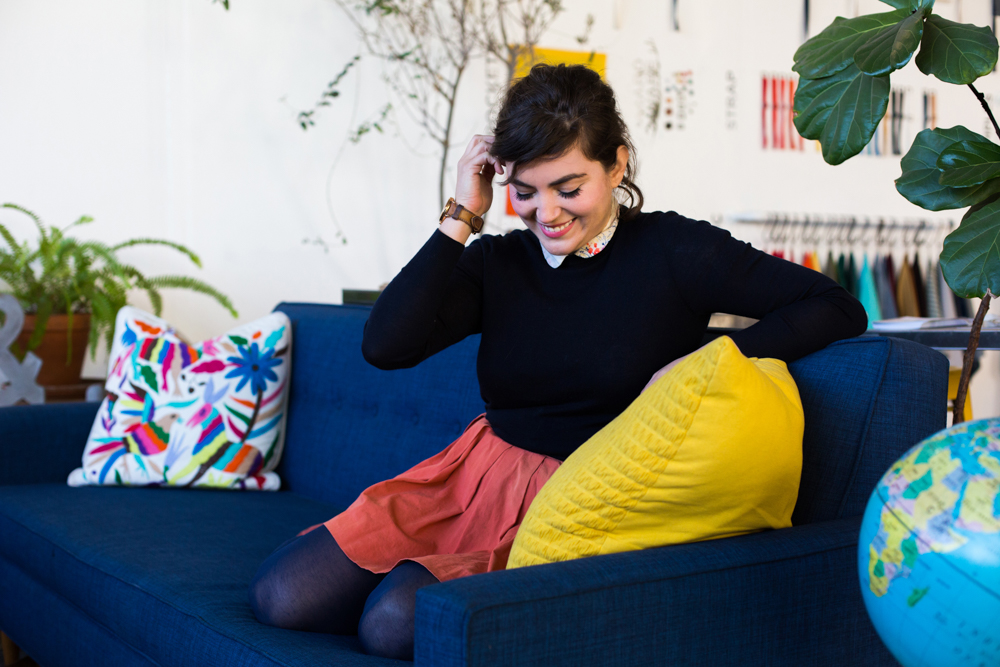 ***
Follow Ellen on Instagram @ellentheapronlady and keep up-to-date with Hedley & Bennett at hedleyandbennett.com.
Photos by Sos Adame.