More often than not, the internet is a black hole of porn, Soundcloud searches, memes, Game of Thrones theories forums, and fake news. That may be just our version of the internet, but… you know what we mean. But every once in a while, the web gives you something to play with that stimulates your creativity and your funny bone. A new site created by some elusive gods of the internet that's getting a ton of love, themagicipod.com, does just that. The site allows you to take two VERY different songs from early 2000s Rap and Alt Rock history, drag and drop them together to create instant mashups that you'll have a hard time forgetting. Some of the tunes on the right may be more nostalgic or guilty pleasures than anything, but the combos you can concoct are more than worth the (free) price of admission. And addicting as hell.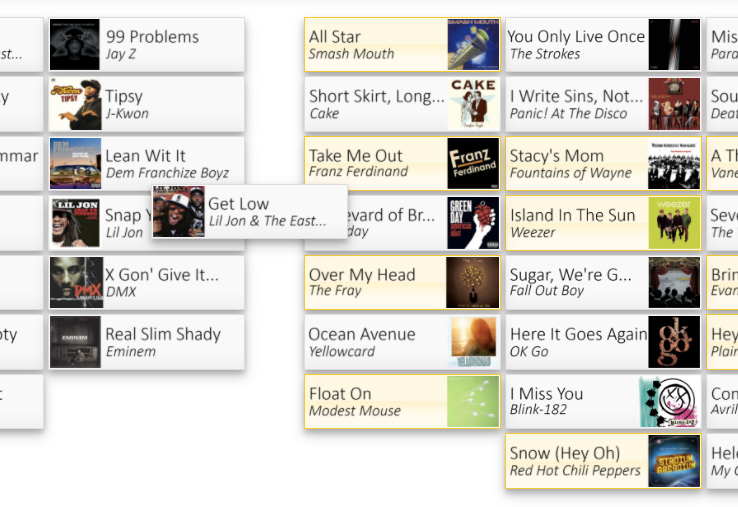 What to mash, what to mash… "Get Low" with "Take Me Out"  by Franz Ferdinand or "Island in the Sun" by Weezer?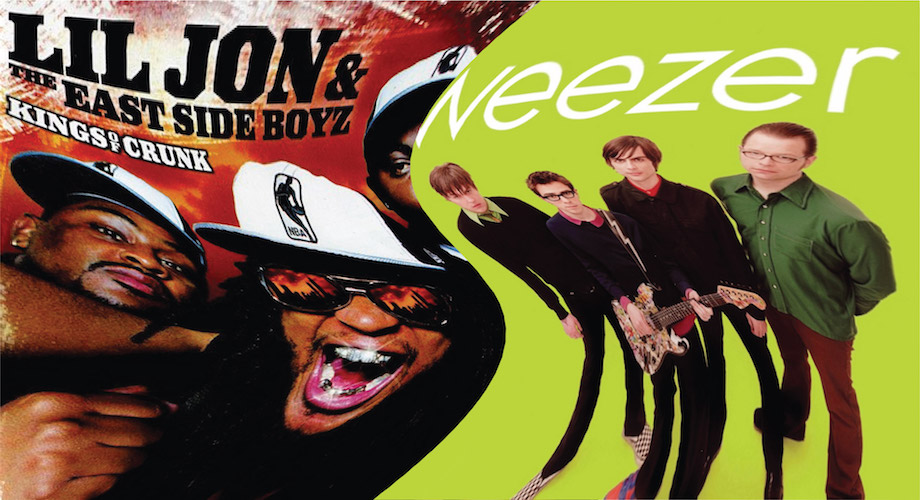 Whoa.
Who doesn't want to hear "Country Grammar" by Nelly over "Complicated" by Avril Lavigne? Doesn't have you foaming at the mouth? How about dropping "99 Problems" by Jay Z into a pot with "Hey There Delilah" by Plain White T's and seeing what comes out of that (surely disastrous) gumbo? Or "Touch the Sky" by Kanye vs. "Seven Nation Army" by The White Stripes? Most of the mashups seem intended for laughs, but we've actually cooked up a few that we didn't hate. 50 Cent's "In Da Club" works beautifully with Evanescence's "Bring Me To Life" (try it, really). Another steaming pile of mashup madness getting multiple spins in the office is "Lose Control" by Missy Elliot combined with Cake's "Short Skirt, Long Jacket." You never knew you needed to hear it, but you do. There isn't an endless library to choose from and you can't try every Rap song with every Rock song, but there's plenty of terribly good selections to dig into. Best part? The site is free AND ad free, and instead suggests that we donate to the ACLU with a link.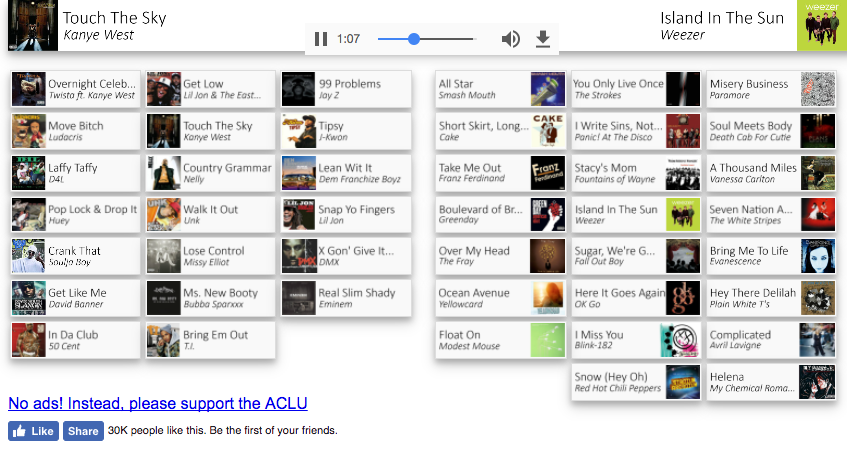 If you're old enough to remember when mashups were the coolest thing in music or you're old enough to remember listening to music on iPods instead of iPhones, then you're about to spend a few hours on this site feeling a little nostalgic.
***
Words by Zach Norris