Last night we attended the opening soiree for Marion Peck's "Animals" at Michael Kohn Projects in Los Angeles. The spankin' new space is the baby sibling of the prestigiousMichael Kohn Gallery, which has housed the works of world-class artists such asCamille Rose Garcia, Andy Warhol, and Keith Haring. Just in time for Easter festivities (andpeeps!), there were plenty of cuddly creatures in attendance, both hanging on the walls, and dancing in front of us, evoking the demonic figments of Donnie Darko's nightmares. Peck's pop surrealist paintings are as whimsical as they are eerie, depicting bed-ridden-forest-dwelling fauna, despondent livestock, sedated bunnies, and bellied-up birds that have certainly seen better days. Peck, who is married to genre-bending artist Mark Ryden(talk about an art power couple), is known for her fantastical scenes of anthropomorphized figures, and her imaginative fusion of the mischievous, polite, pretty, and twisted. Here are a few photos from the opening celebration. I still can't decide if these life-size plushies are cute or creepy.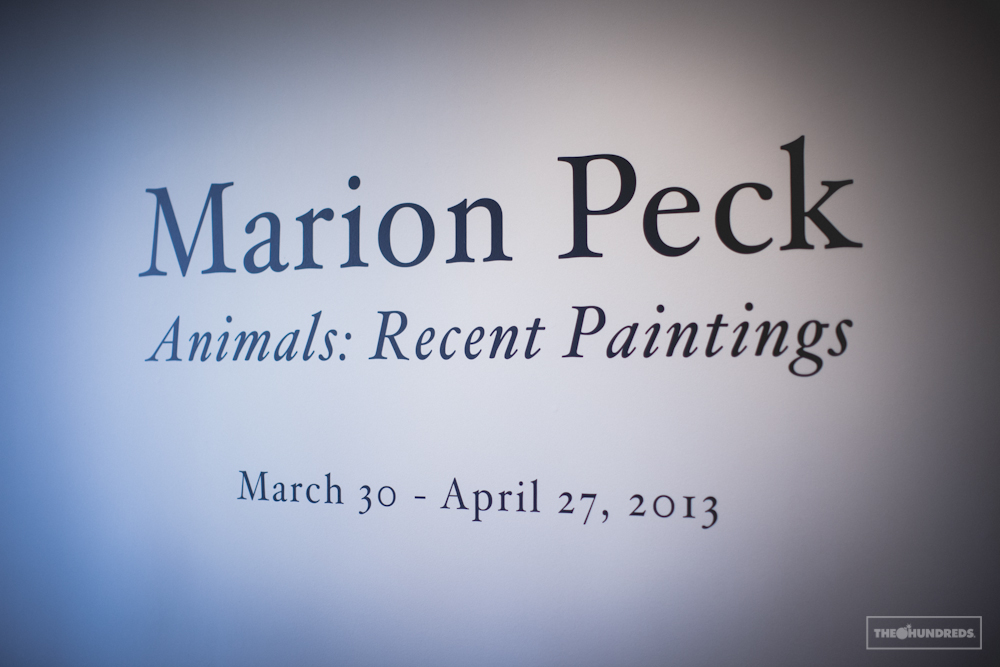 The artist, Marion Peck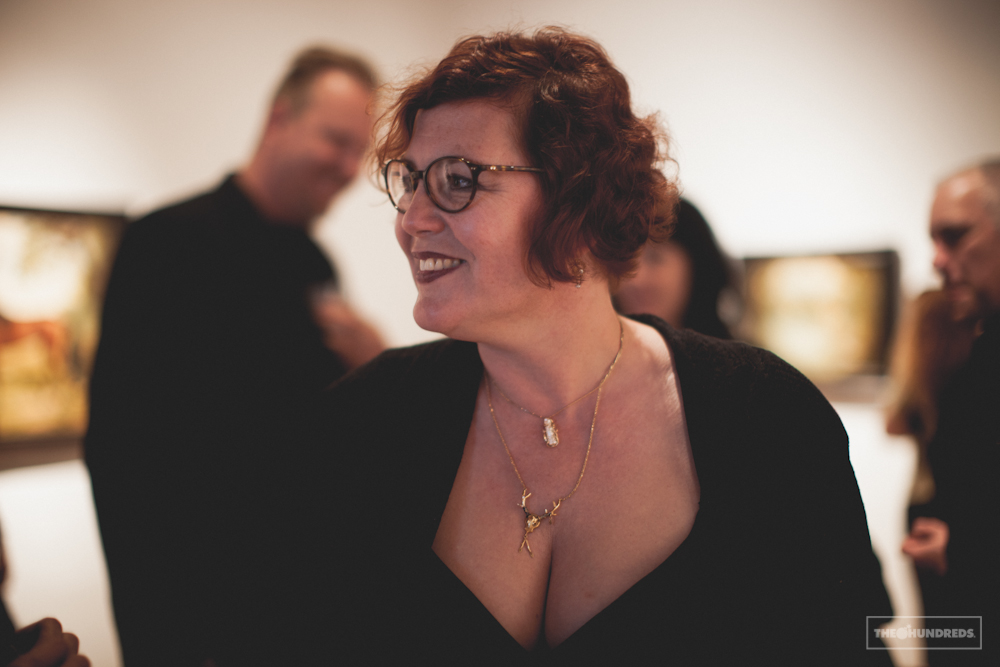 Marion with her work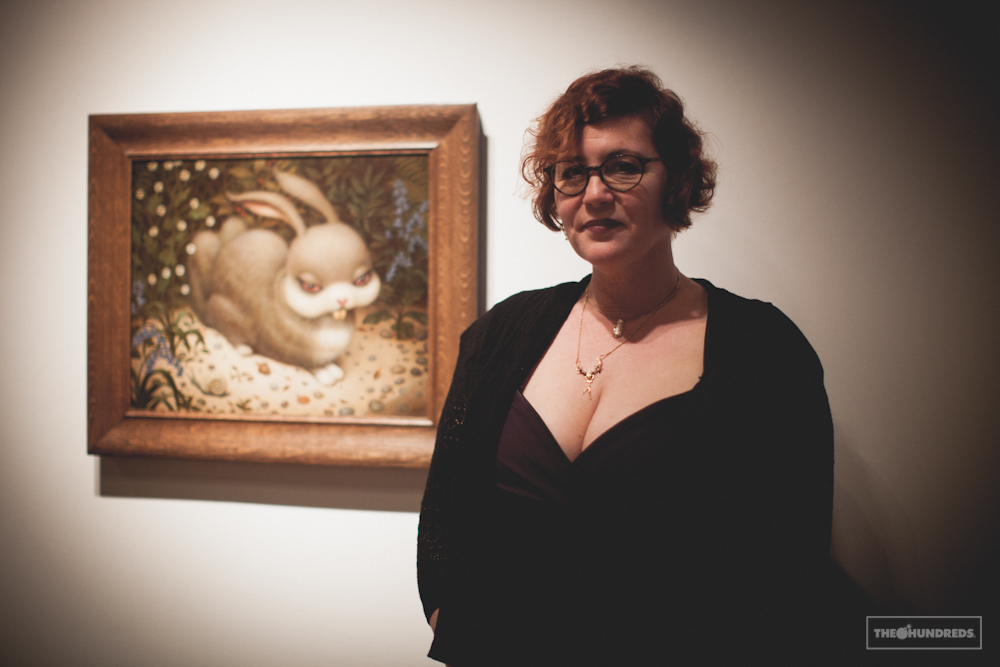 This pig breaks my heart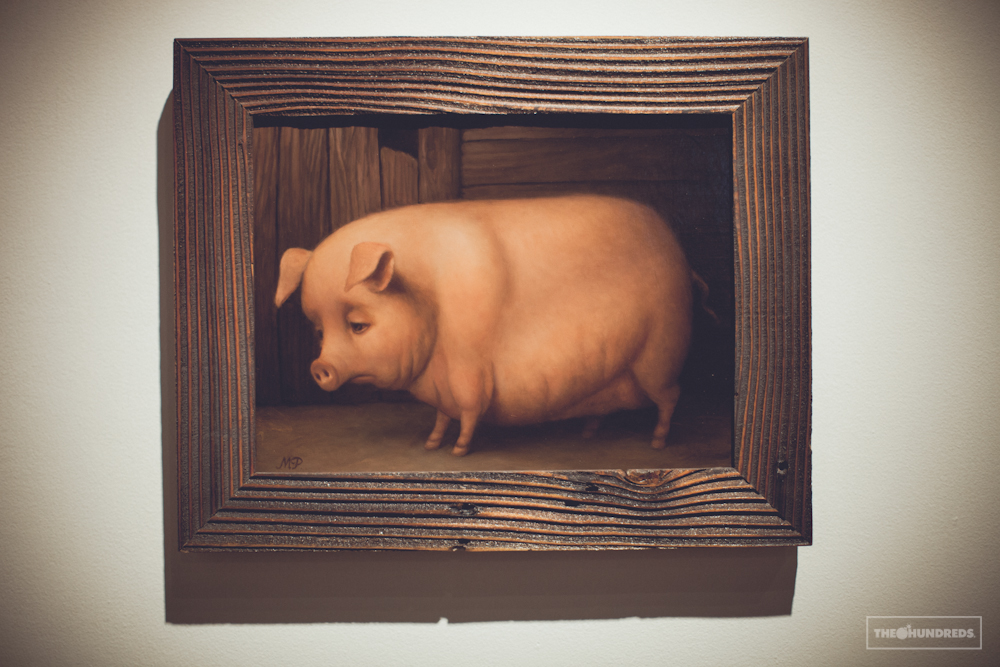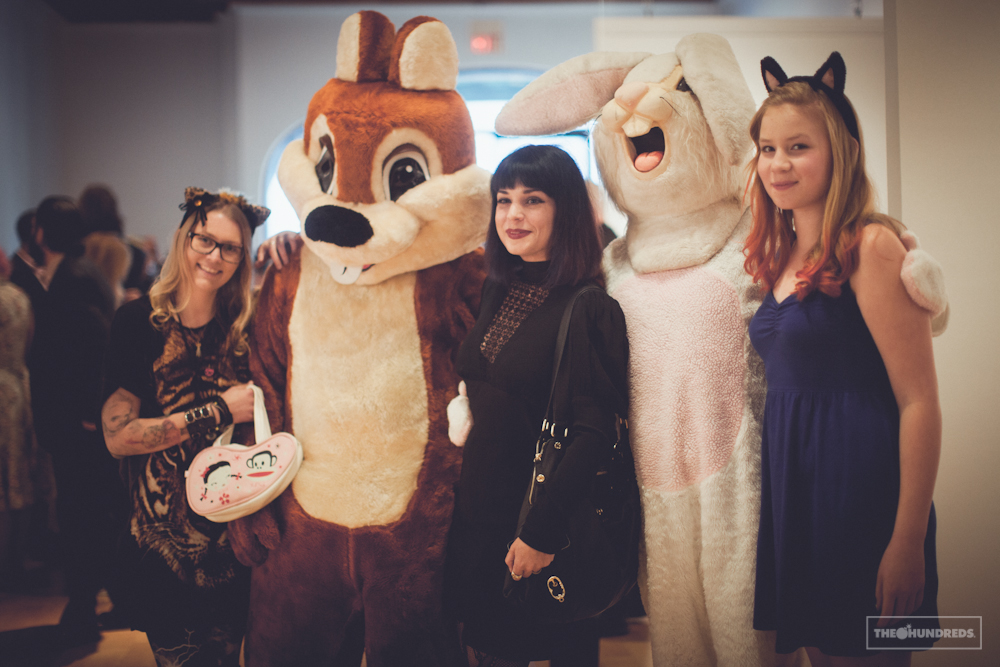 Happy Easter! This bunny might be back to haunt your nightmares.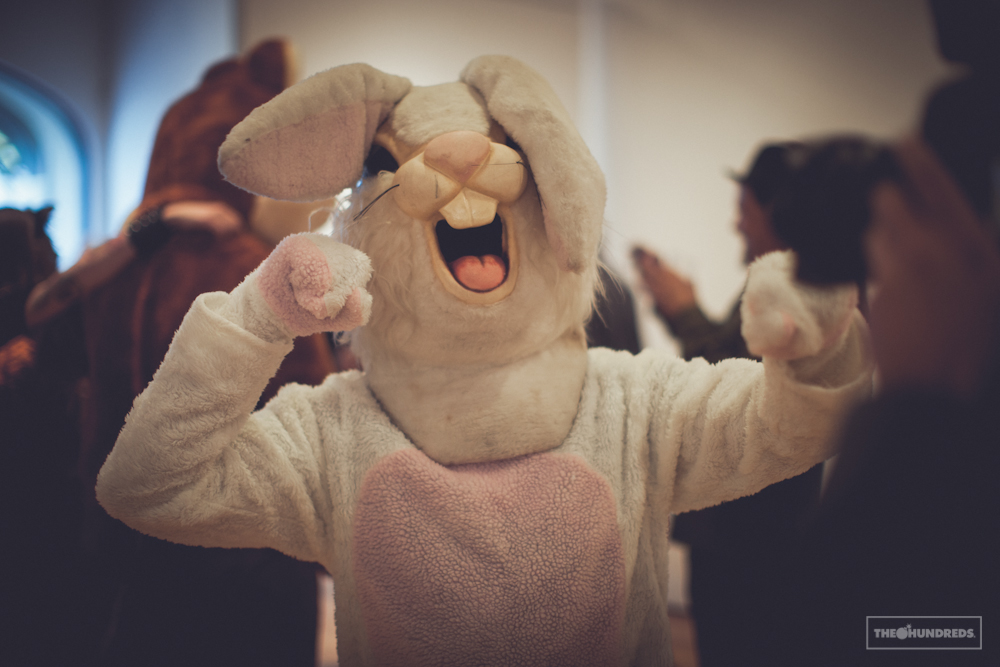 The husband of the hour, Mark Ryden (in the middle)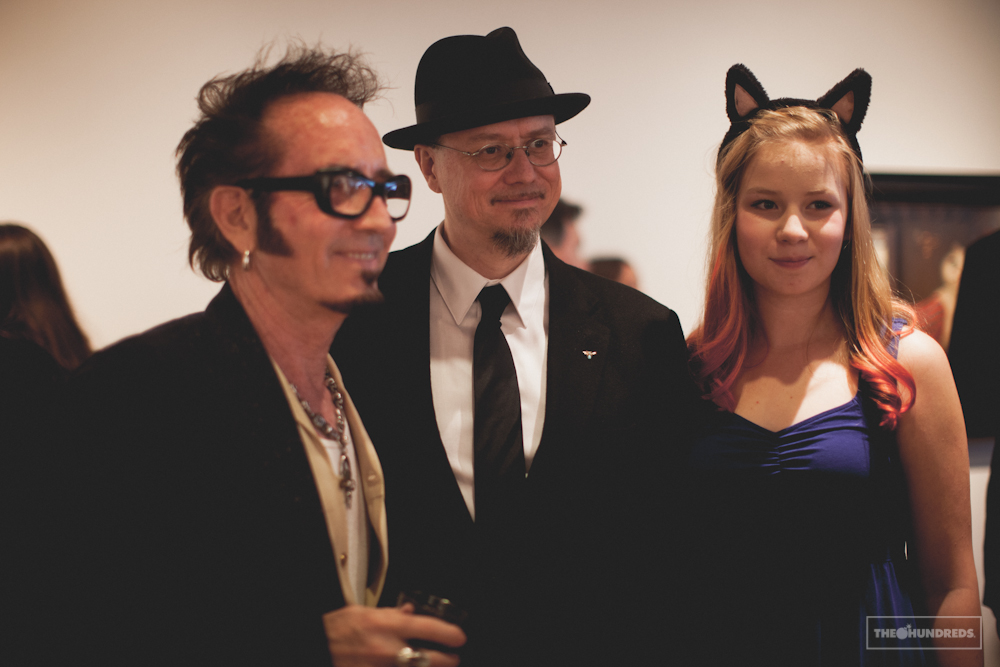 And the winner of the staring contest is… this owl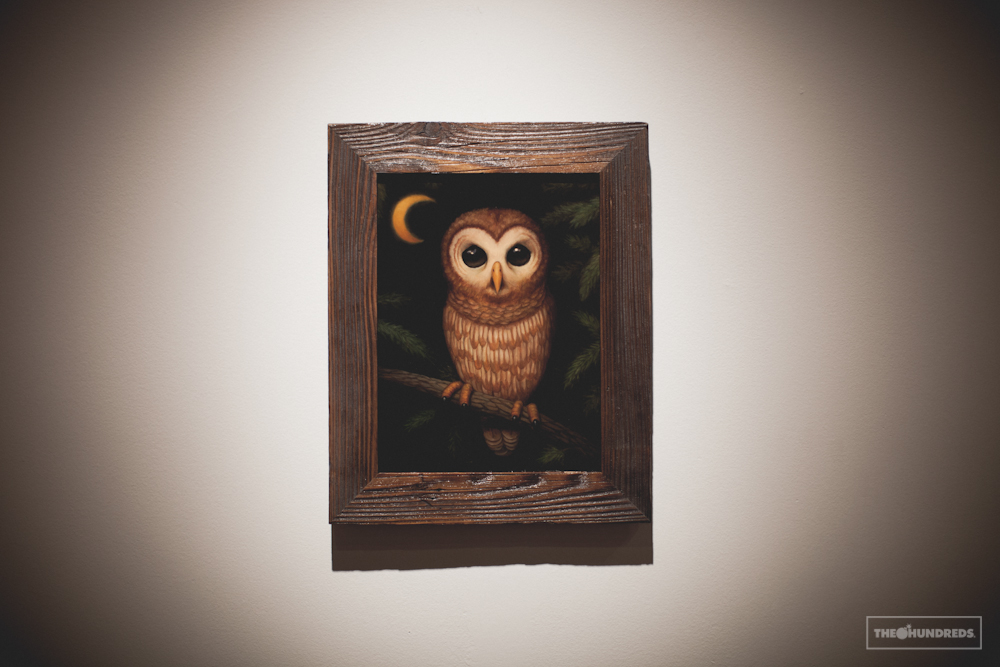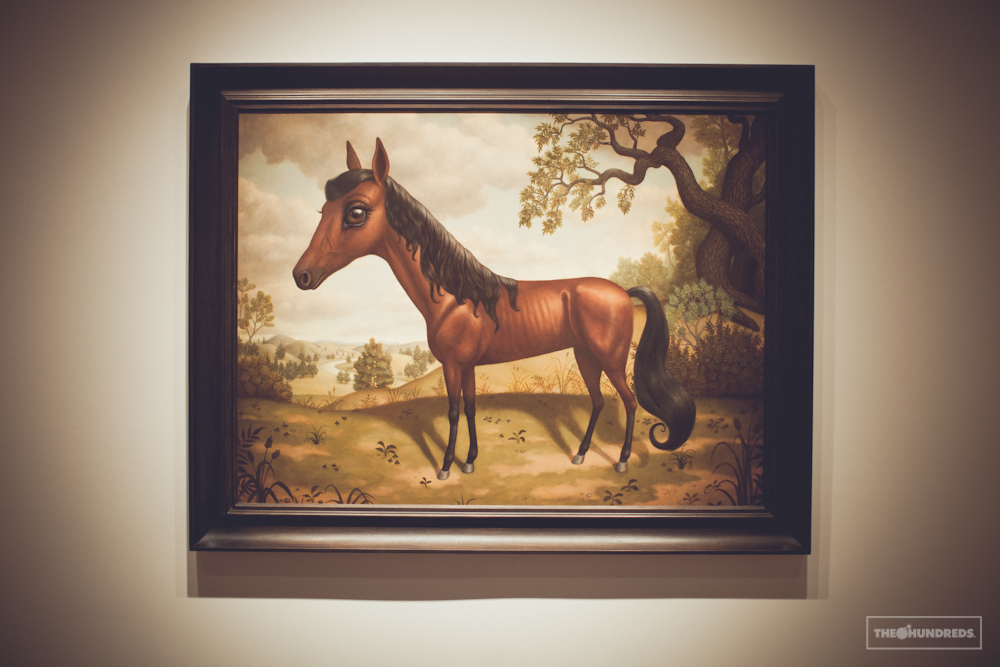 What's wrong kitty?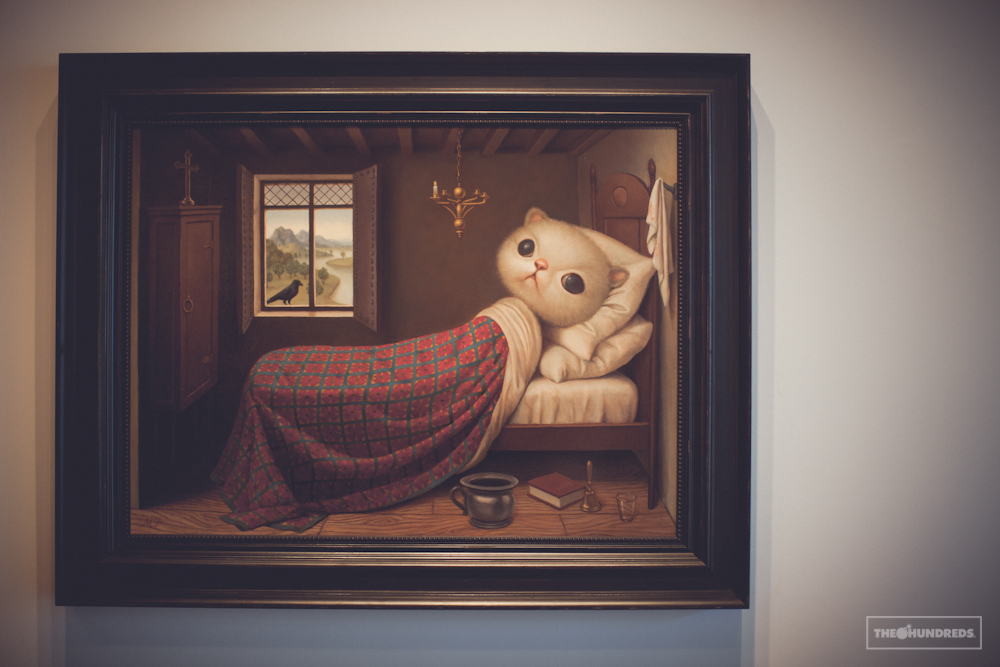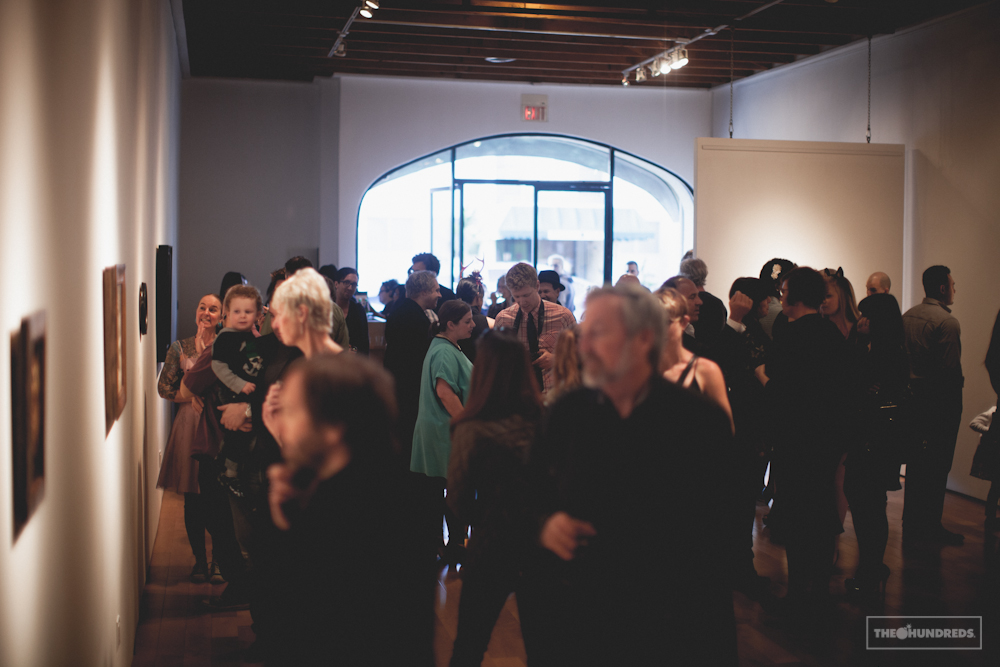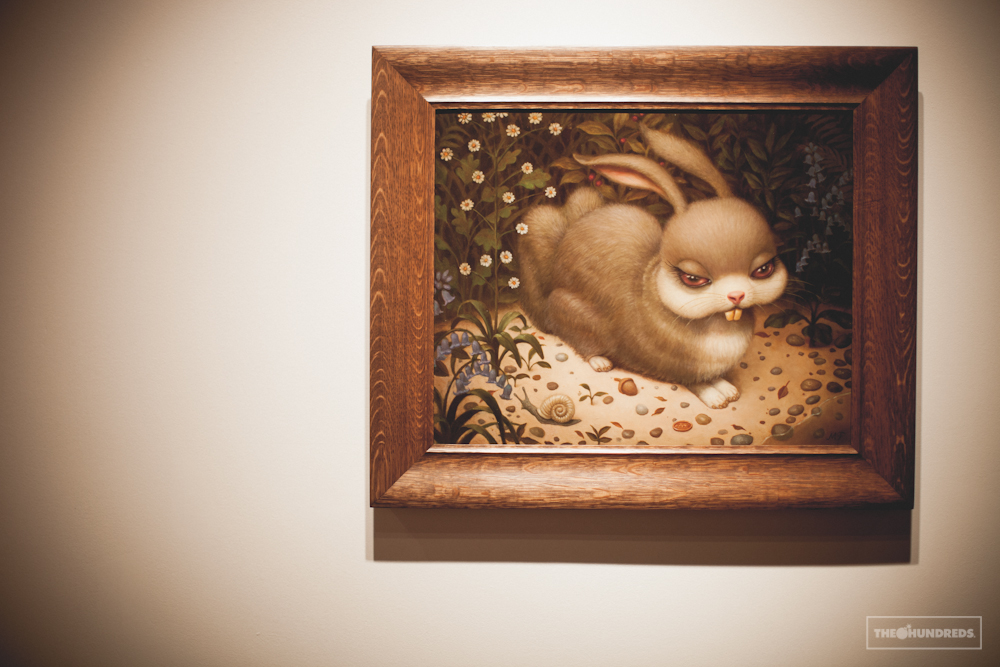 This bird is just sleeping, right mommy?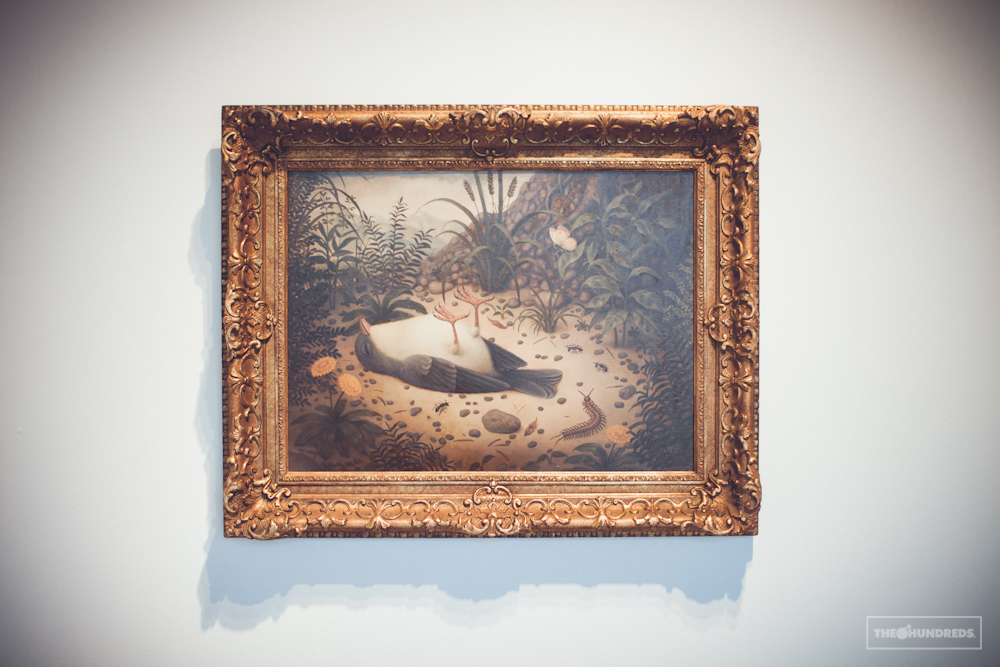 by Jane Helpern