Earlier this month, I was in South Africa photographing Eminem's Rapture Tour and although I've been around the world a few times, Cape Town has to be one the most beautiful places I've been fortunate enough to travel to. I was there for almost a week, and was thinking about returning before I even left. The flight is no joke though. Coming from the US, you can expect a full 24 hours of travel. Luckily, I was coming from Sydney, so it was a quick 12 hour jump. I arrived around 3am and checked into my hotel. Sleep would have been the logical thing to do, but how can you sleep in a place as beautiful as this? I immediately hit the streets with my camera to see what I could find to photograph, knowing I only had a limited amount of time off before it was go time.
I could get used to waking up to a view like this every morning.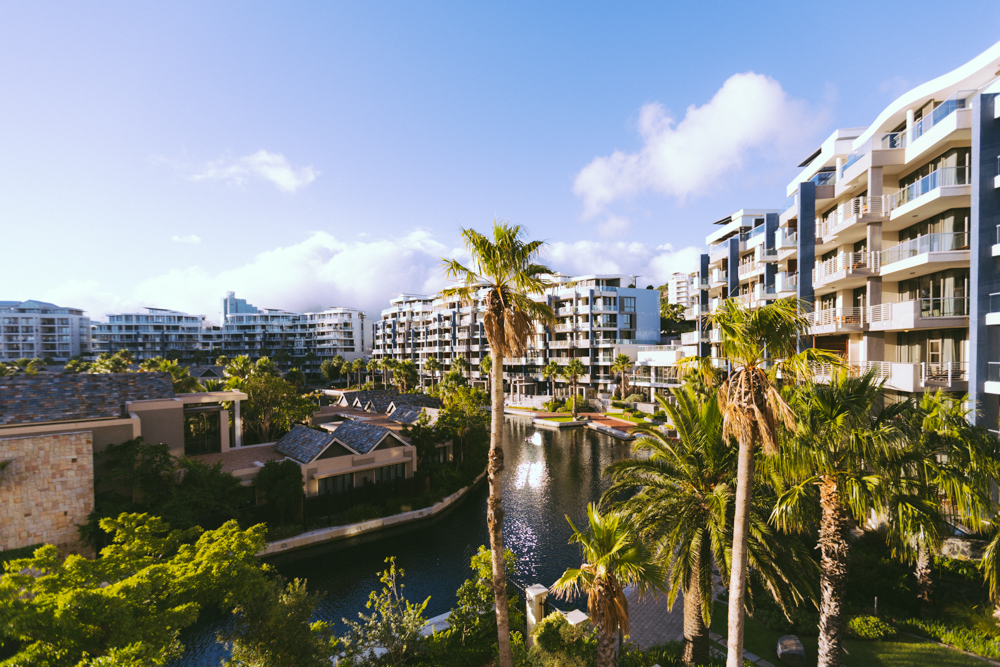 I really enjoy shooting street scenes, images that capture the city, landscape, everyday people going about their business. Shots like these, when you freeze a moment, authentically show a slice of time and evoke a feeling of the vibe of the city.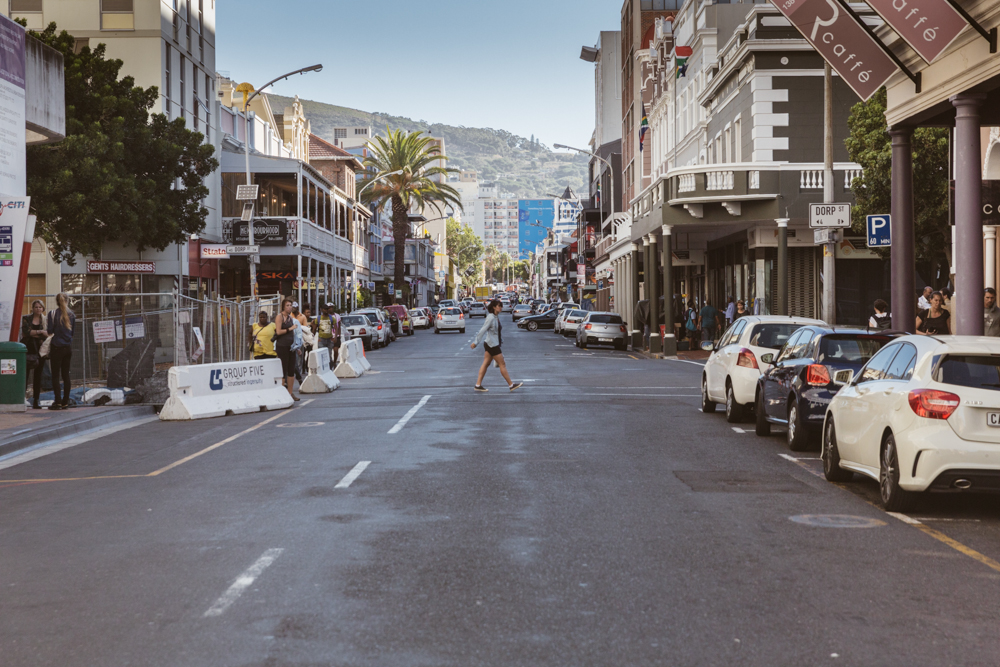 Scooters and motorcycles are a very common means of transportation in Cape Town. You wouldn't catch me on one of those though, I avoid driving anything in foreign countries, especially when you drive on the wrong side of the road! I almost got smashed more than once while crossing the street, because I'm always looking the wrong way for traffic!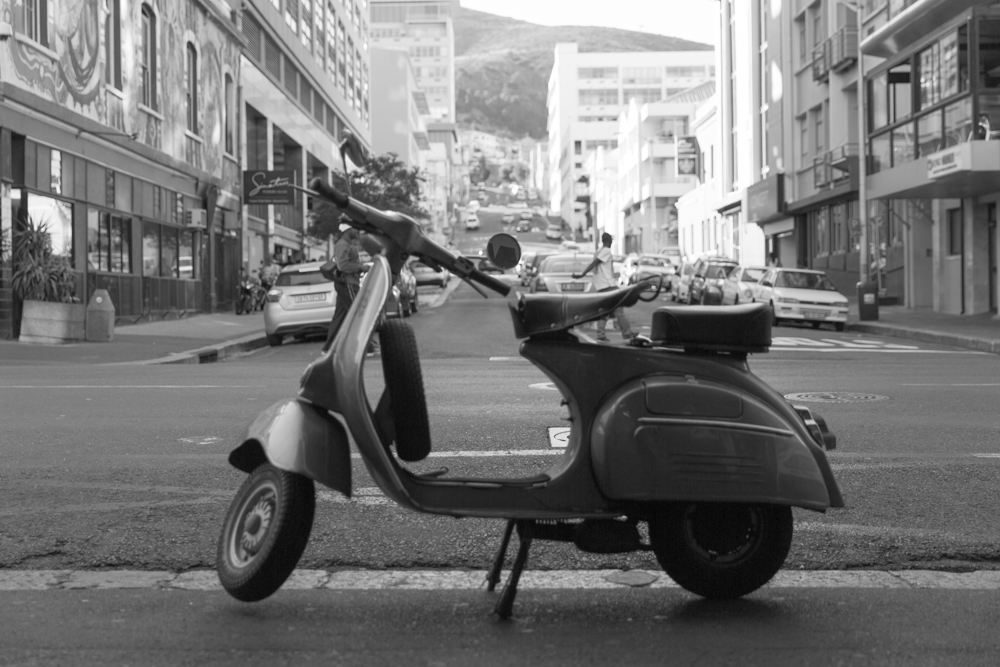 We stopped by Shelf Life and linked up with Devon & Nick, the two super cool cats who run the place. Africa's first sneaker joint? What? We had to check it out. The store was really dope, tastefully designed and had some heat on the shelves. We copped a few pair of AM90′s, chopped it up for a bit, and bounced back to the block. BTW – their collab with New Balance & Dr. Z drop April 17th at Shelf Life, and other retailers on the 28th. They are fire, and you're probably going to wanna cop.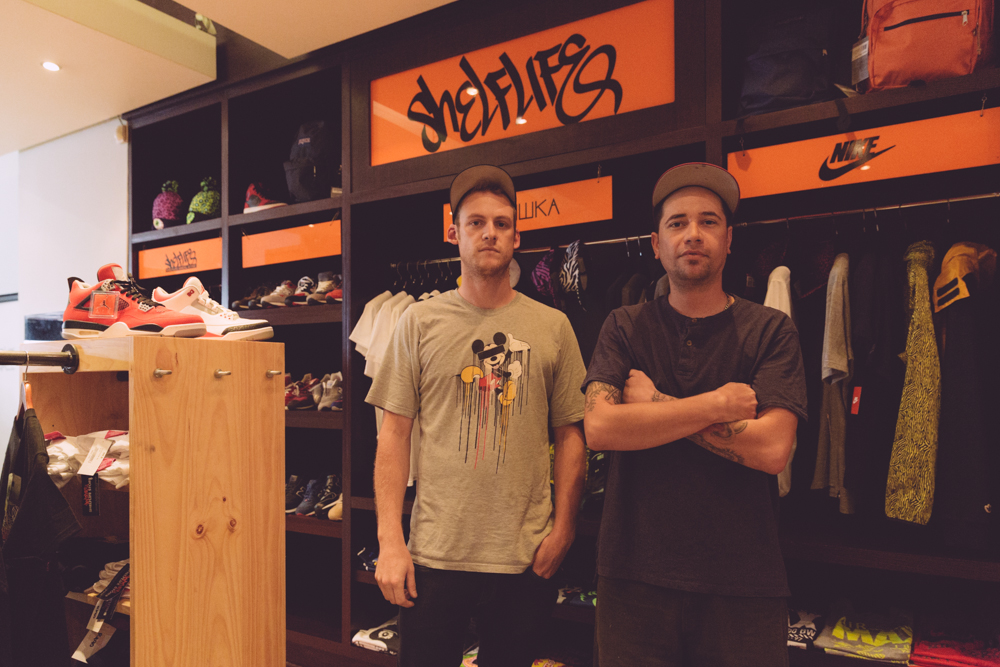 I wanted to grip some authentic African pieces, and a few different people told us to hit the Nwambo Cape African Market. My dude Mr. Micheloro showed me around and gave me the scoop on what his family does. His grandfather started collecting antiques all around Africa and after amassing a huge collection, they decided to open a market to buy, sell, and trade. Their collection of masks was crazy, and each had a meaning. There are a lot of knock-offs, and cats burying wood and faking the age, etc., but this dude is the real deal. It was suggested that we get the pieces fumigated before we left, just to make sure we weren't bringing any unwanted African termites home.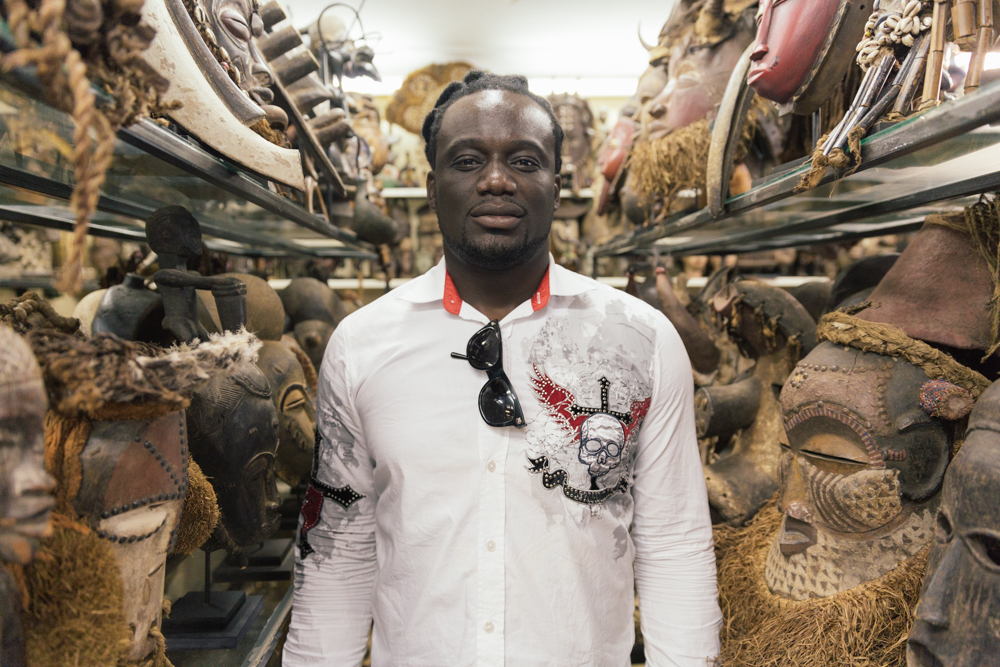 I walked outside for a smoke, and this little girl ran up to me asking for money. She was many of the street kids I ran into, and the pack of kids she was running with were on the other corner looking for a come up. She was so photogenic, I had to snap a few frames of her. I hit her with a $20, she posed, smiled and ran off.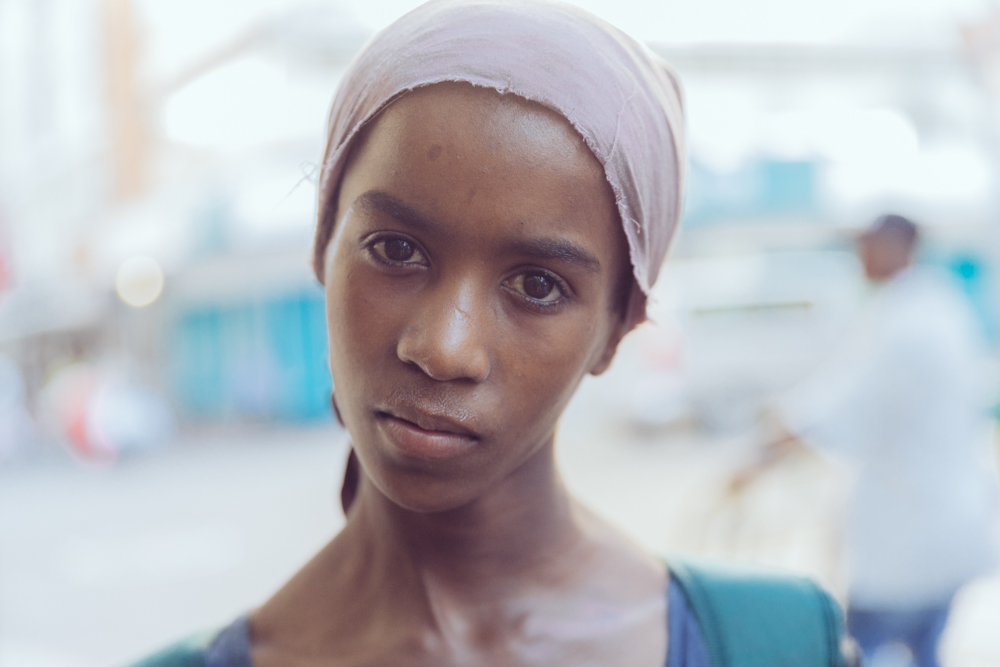 One thing I noticed while traveling around Africa was the amount of people that ride in the back of trucks. Full families of children in the back, while driving on the freeways. That shit would never fly in the US, but it was like nothing over there. These dudes had me laughing though, both were sleeping on each side of what appeared to be large sheets of glass, probably not the safest thing to sleep next to.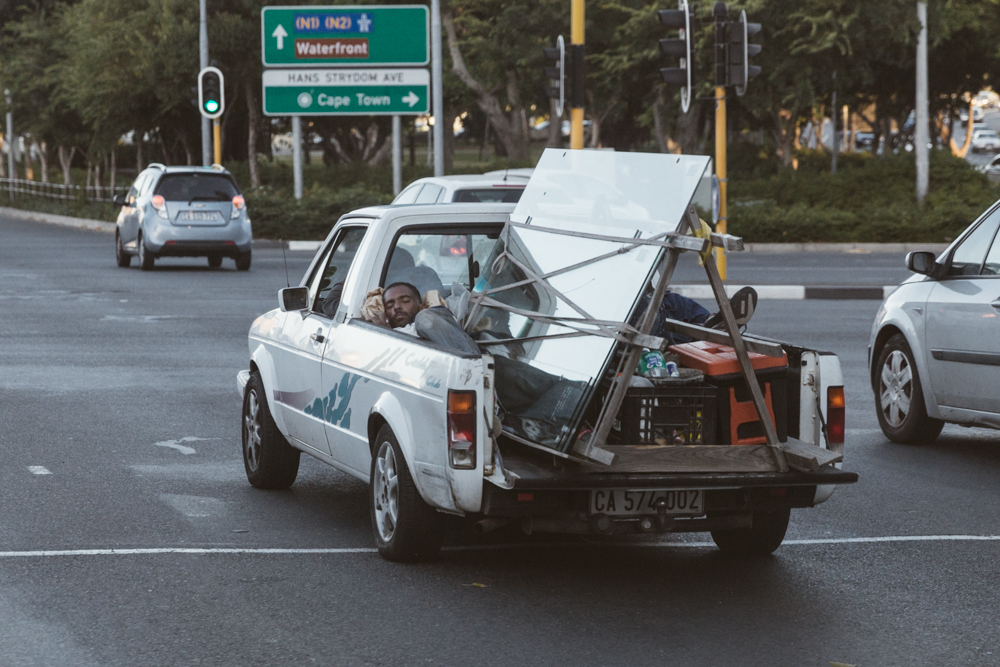 We were in the truck heading out to dinner and the sun was going down and the city looked amazing. The sun was reflecting off the buildings and I had to pull off the road to shoot for a minute.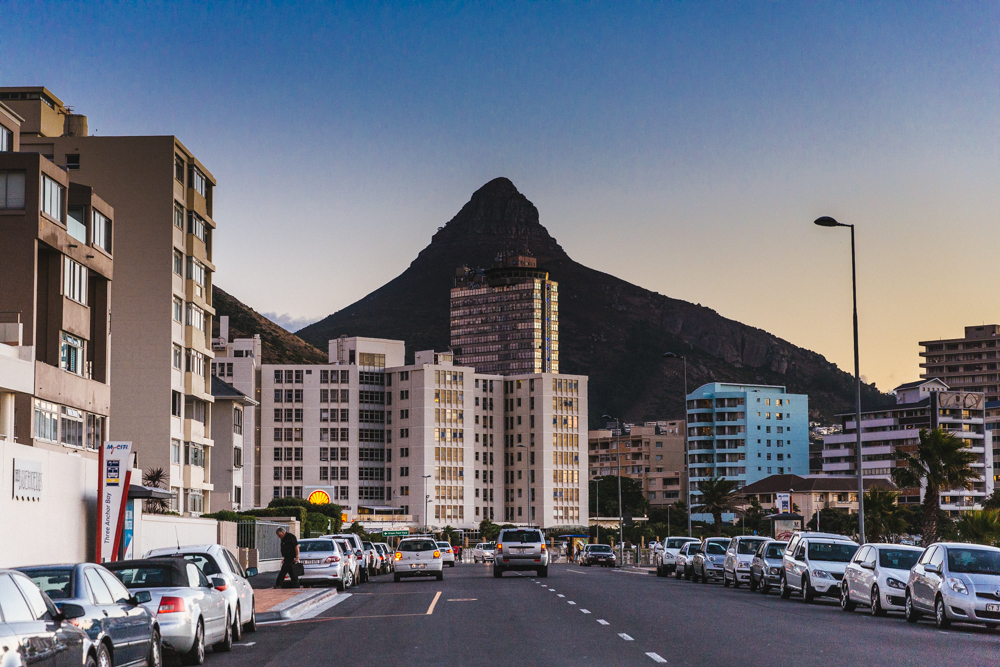 This spot was supposedly the best seafood in Cape Town and came highly recommended, so we hit it. The Cod Father – hahaha – it was on point though. We sat down and asked for a menu. There wasn't one. They brought us next to the kitchen with an enormous amount of fresh fish and shellfish and said that was the menu, point at what you want and that's what it is. We kinda went overboard and wanted to try everything, I mean, why not right? Everything was on point though.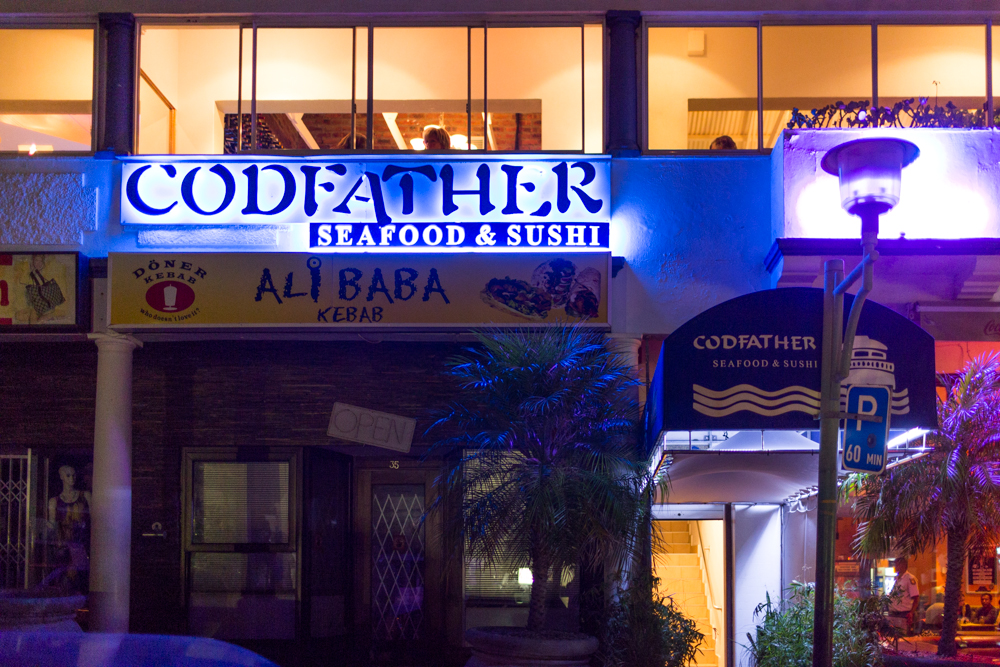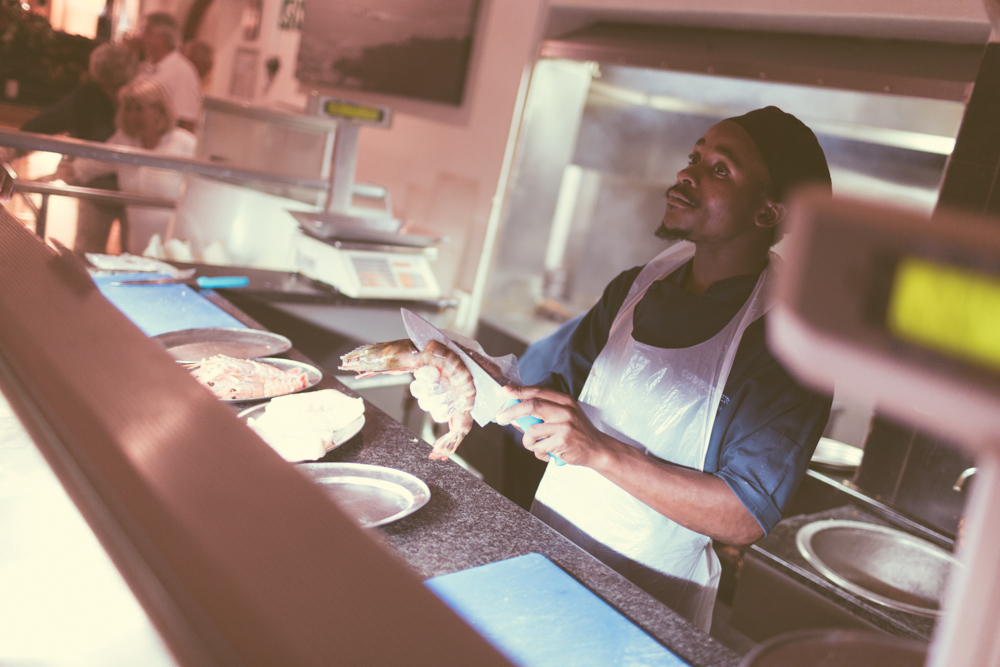 The next day, we chartered a yacht and cruised the Atlantic Seaboard to see things from a different perspective and it was pretty amazing to see the city from way out in the ocean. Table Mountain & Lions Head towered over the crazy real estate, which is where the wealthiest families of Africa live. Robben Island was dope too, where the penitentiary was located that housed many famous political prisoners, like Mandela, during the end of apartheid.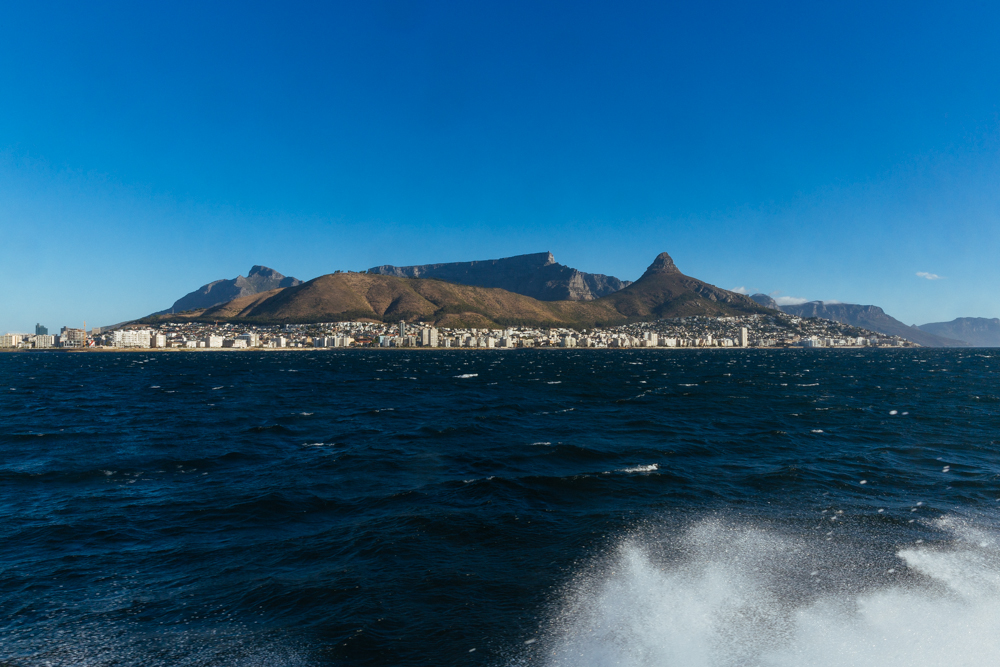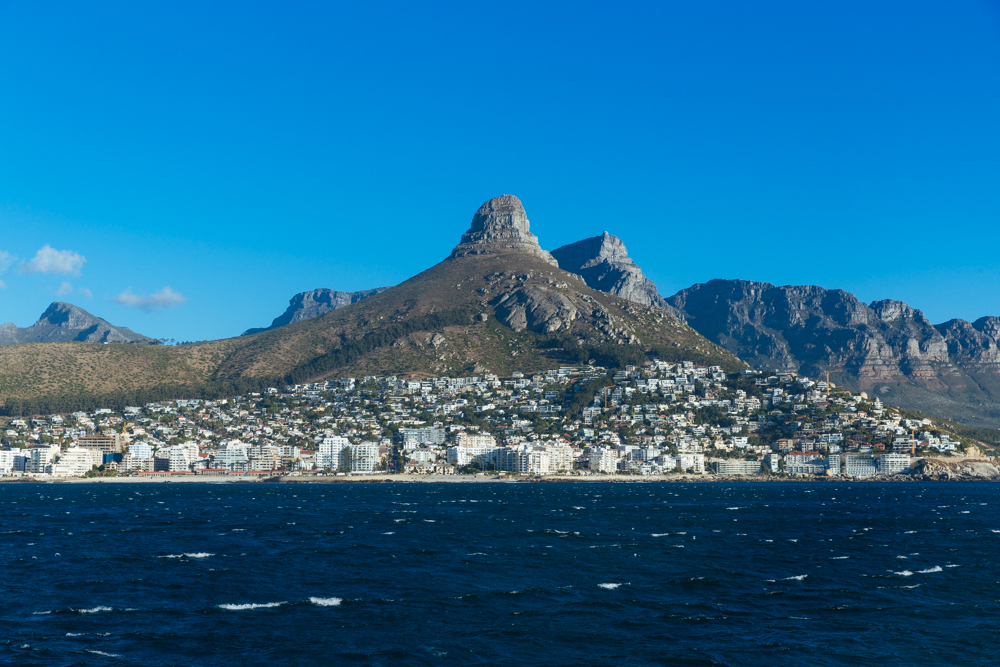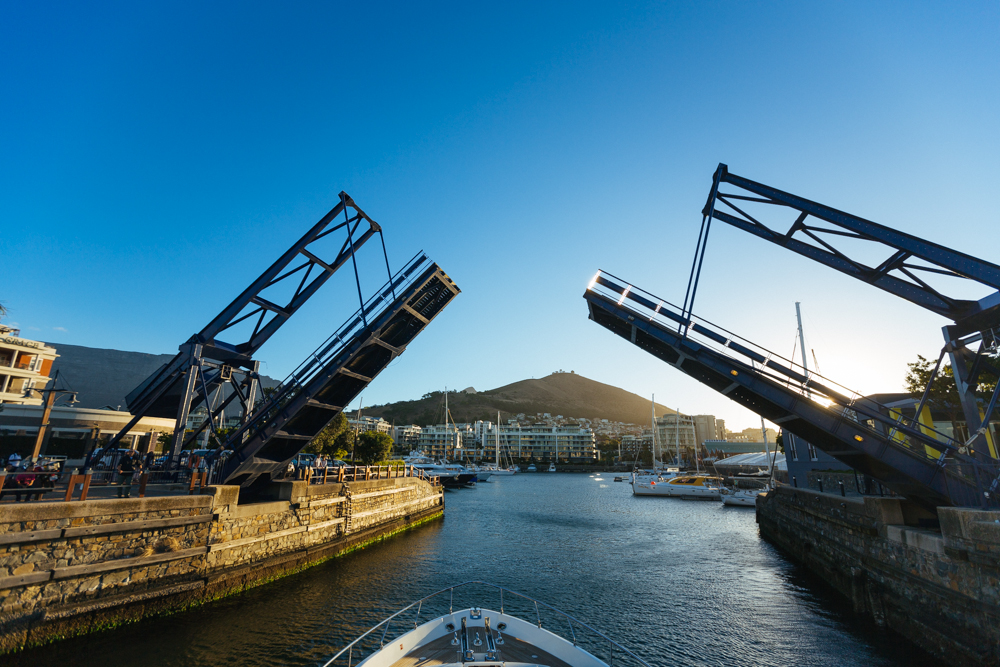 After waking up everyday looking at Table Mountain, I had to get to the top. No, I didn't hike it either, I'm a lazy American, in case you forgot. Although after getting crammed into that cable car next to countless sweating disgusting people, I should have. After that brutal wait in line in 100 degrees, I made it to the top and took in the view. It was crazy, I could see the entire city and beyond from almost 4,000 ft in the air. Super dope.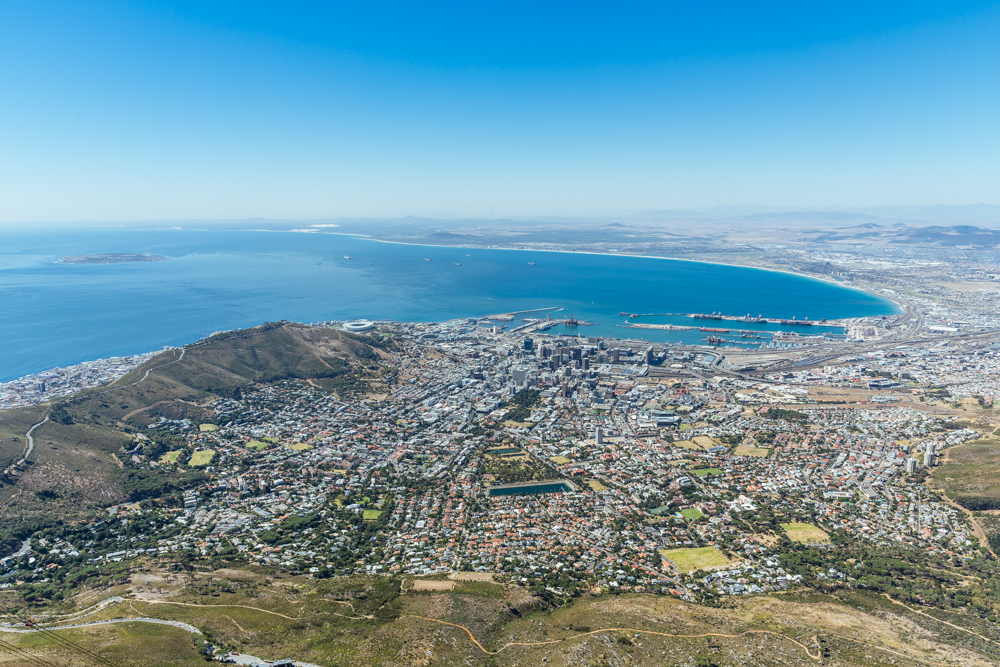 It was wild to see the Cape Town Stadium from up there, knowing that Em had sold that joint out, 50,000 people, and I would be there in a few days photographing our 1st experience rocking South Africa!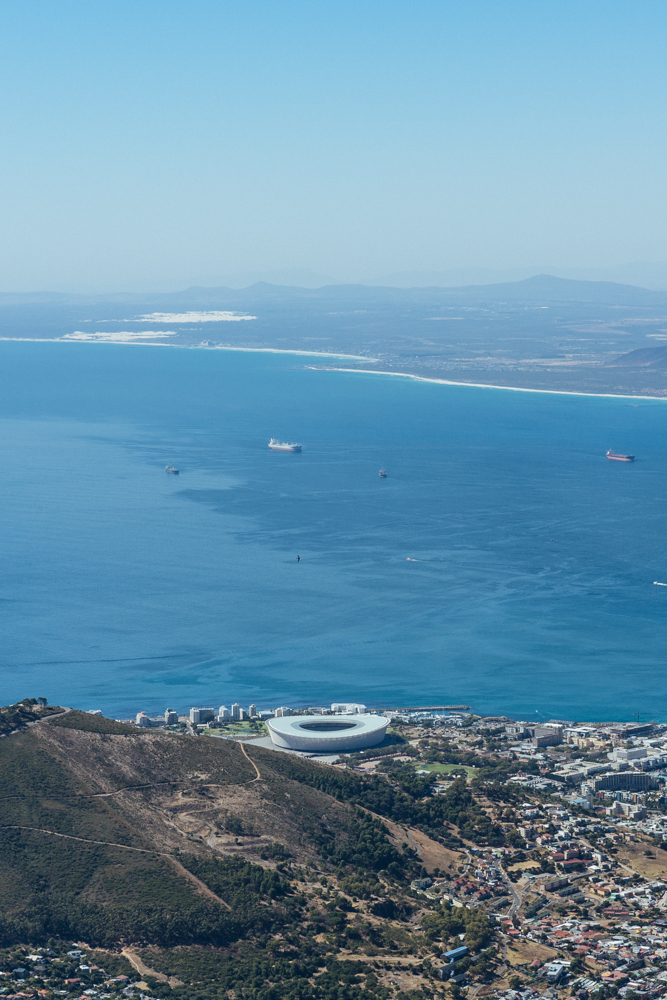 I made my way back down to earth, and hit the block again for some street snaps.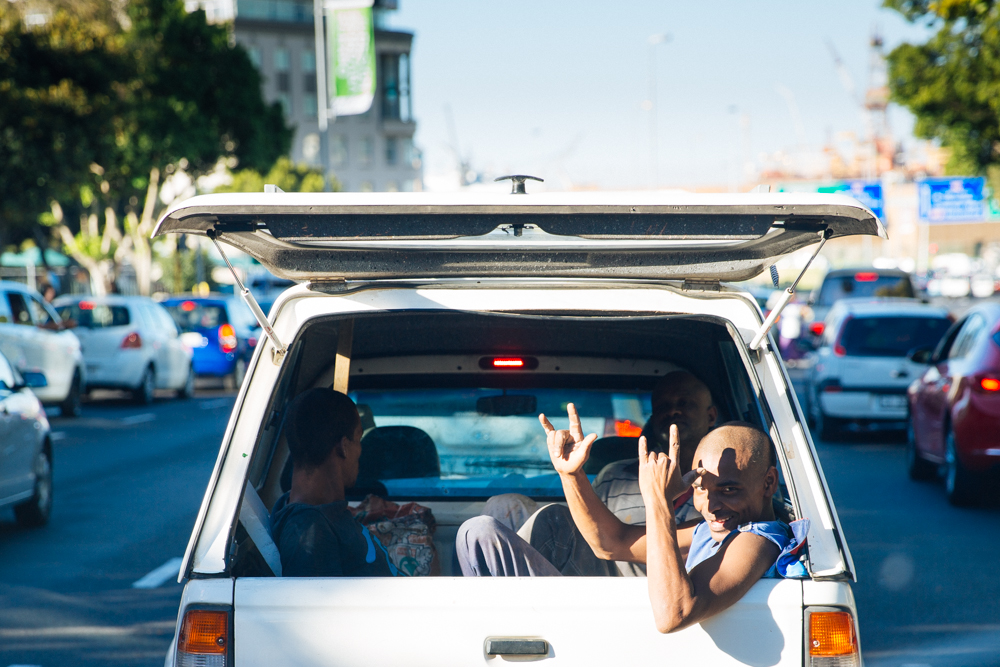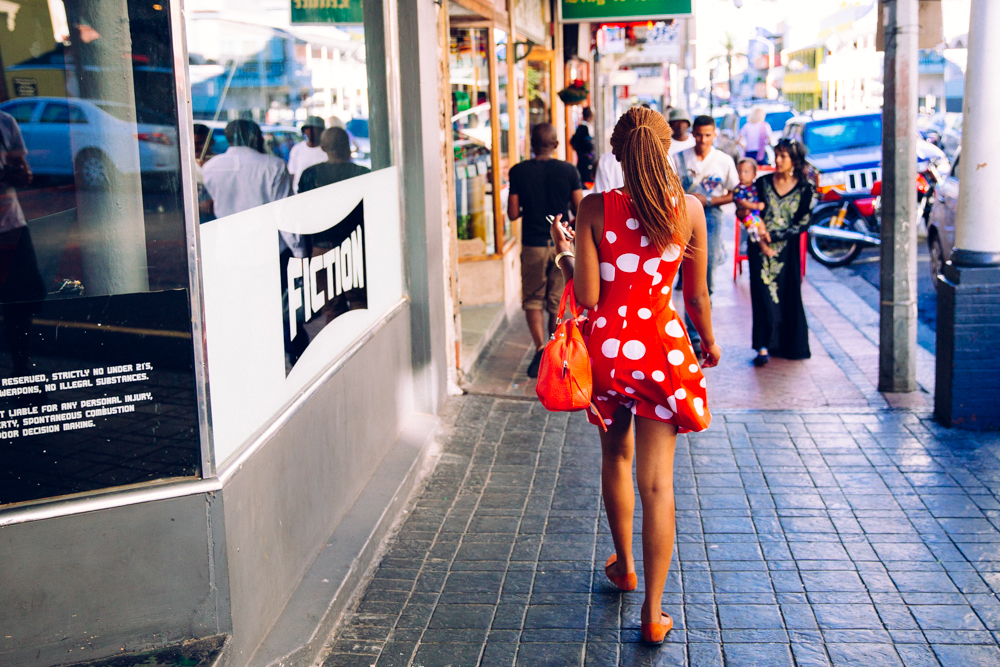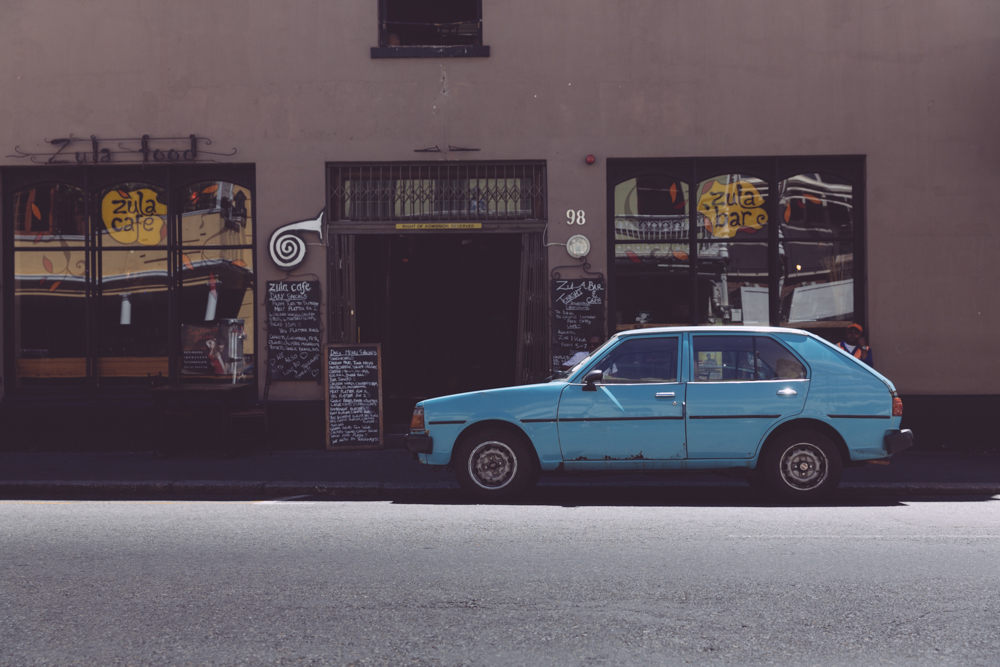 When I travel, I count on Yelp to direct me to the best restaurants, and it was crazy to me that it didn't exist in SA. I asked a few of the locals who has the best burger and they said, hands down, The Royale Eatery. They weren't lying!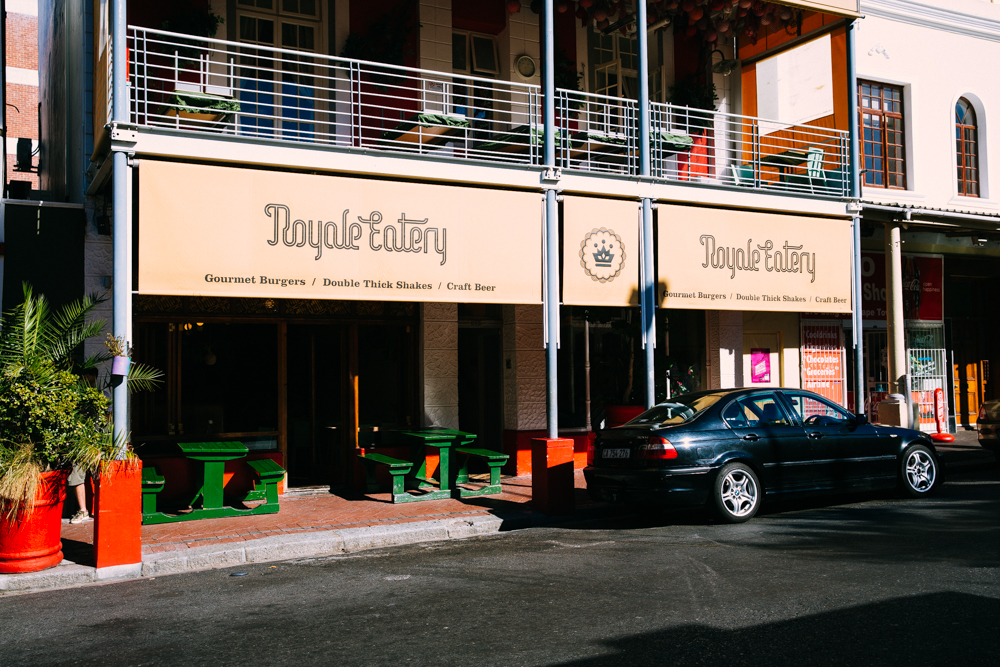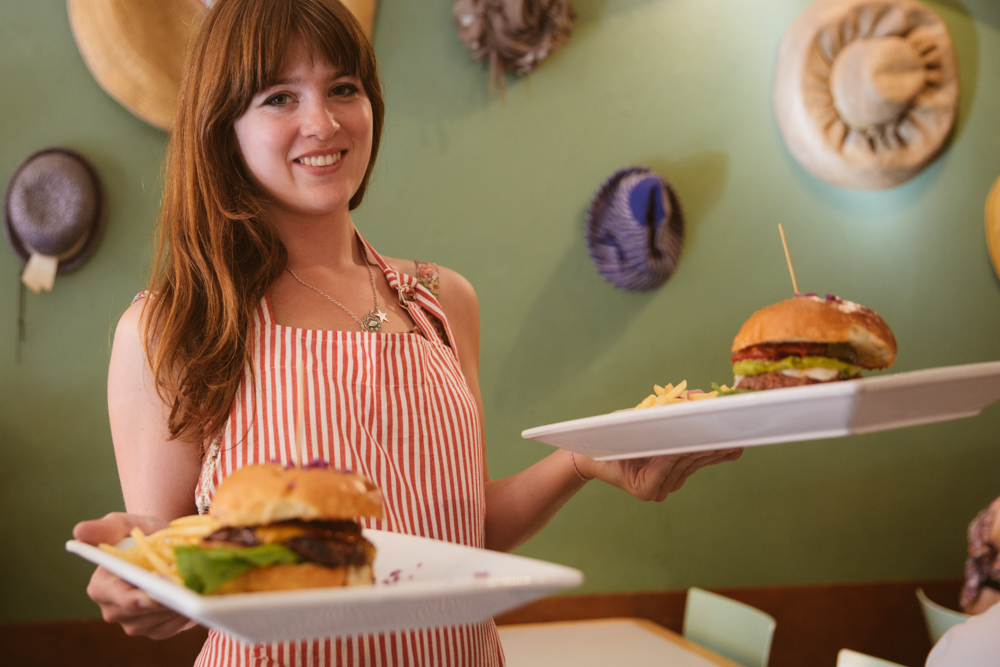 Waiting for this lawsuit to happen.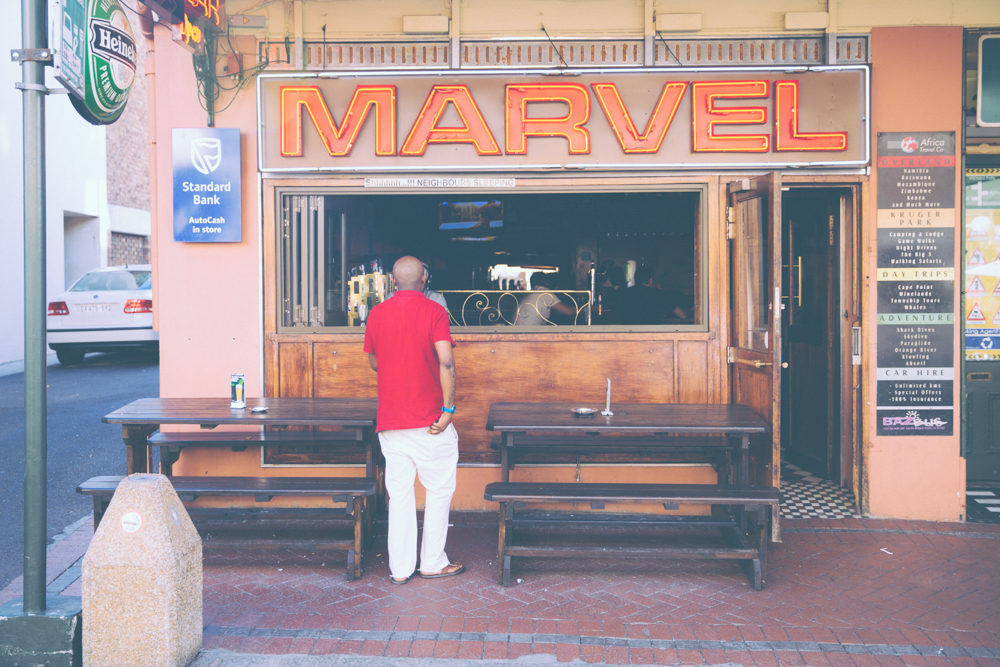 The amount of hype about the show was insane! It's crazy to think over his 13+ year career, he has never rocked Africa.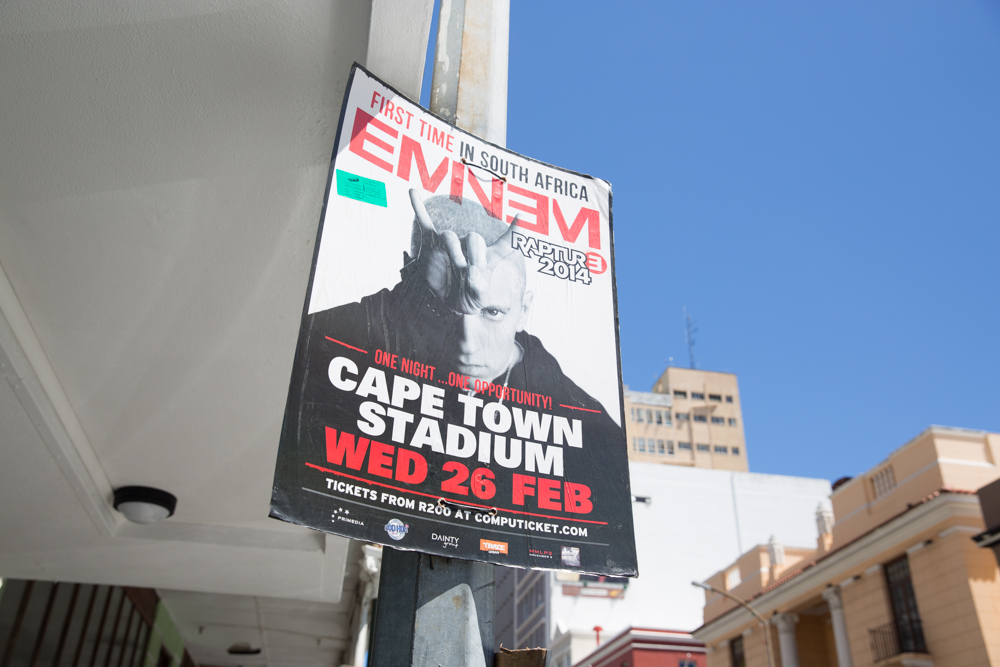 The stadium was pretty ridiculous. I'm a sucker for crazy architecture, and this was kinda mind blowing. It was recently built for the 2010 FIFA World Cup, and cost about $660 Million. The show went off, Action Bronson smashed on them and Em rocked it for almost 2 hours. It still amazes me how music reaches so many different people, even on the other side of the world. Cape Town, you made me feel right at home.