Surfing in France has a special place in the heart of all surf fanatics worldwide. Along with Portugal, Spain (San Sebastian), spots in the UK, and the Mediterranean Sea, surfing the west coast of France is Europe's top destination. That's where the Atlantic Ocean offers the best swells. And that's where the people of Desillusion Magazine have lived and operated the last years.
Desillusion Magazine is a common name among the surf and skate enthusiasts who prefer to take things a bit more slow, not rush to catch numbers, the latest information, and news. All the recent issues (or better, tomes) of Desillusion Magazine offer slow journalism at its best, great photography, content, and fascinating video projects online. That's how a culture and industry grow organically and healthily.
Maison Desillusion is a new space located in the French beach town of Soorts-Hossegor. It's the brick and mortar home of all things Desillusion (part gallery, part shop, part studio). We talked with founder and avid photographer Sebastien Zanella about what this new home is bringing for him and the rest of the team.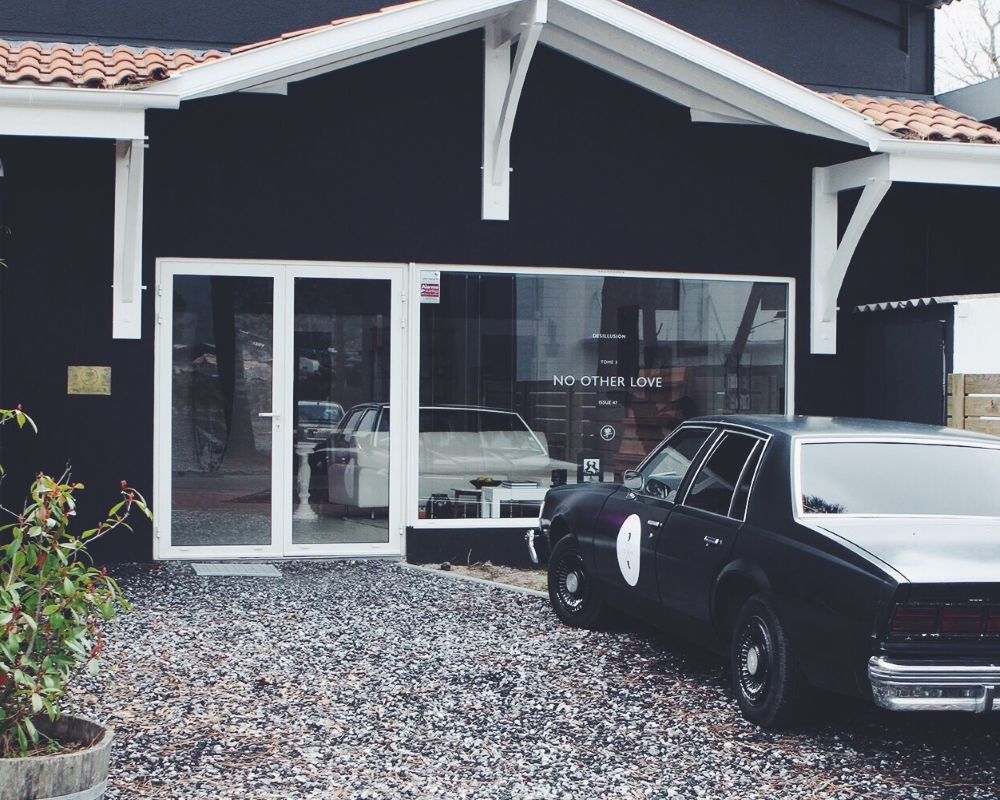 Photos: Desillusion
MANOS NOMIKOS: When did you open Maison Desillusion? Did It take a long time and planning to open it?SEBASTIEN ZANELLA: We opened Maison Desillusion last September. To tell you the truth, we never thought about it, it was just a continuity of what we are doing at Desillusion.
We don't feel like a magazine or a brand as such, we just try to represent a lifestyle, the one we live. So after the magazine and our films, we really felt that we missed something, a real connection with our audience: to meet, talk, and share our collective knowledge of the world. We also want to physically show what we love, from product of craftsmanship, photography master classes, exhibitions and our an in-house library.
Would you say it's a natural step of the Desillusion Magazine, creating a second physical entity?
Yeah for sure. Back in the day we didn't have a home, we were almost kinda gypsy in a sense. Today with Maison Desillusion we have a place to connect, exchange, and share our love.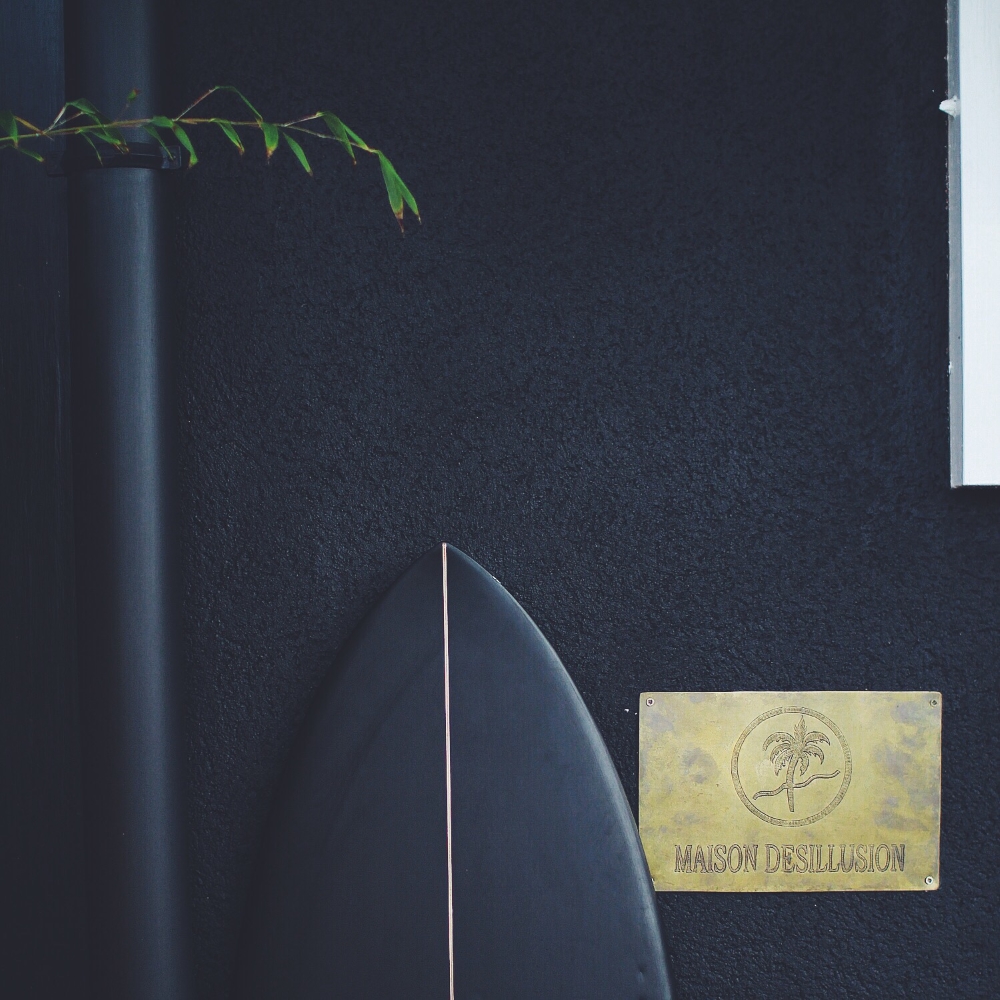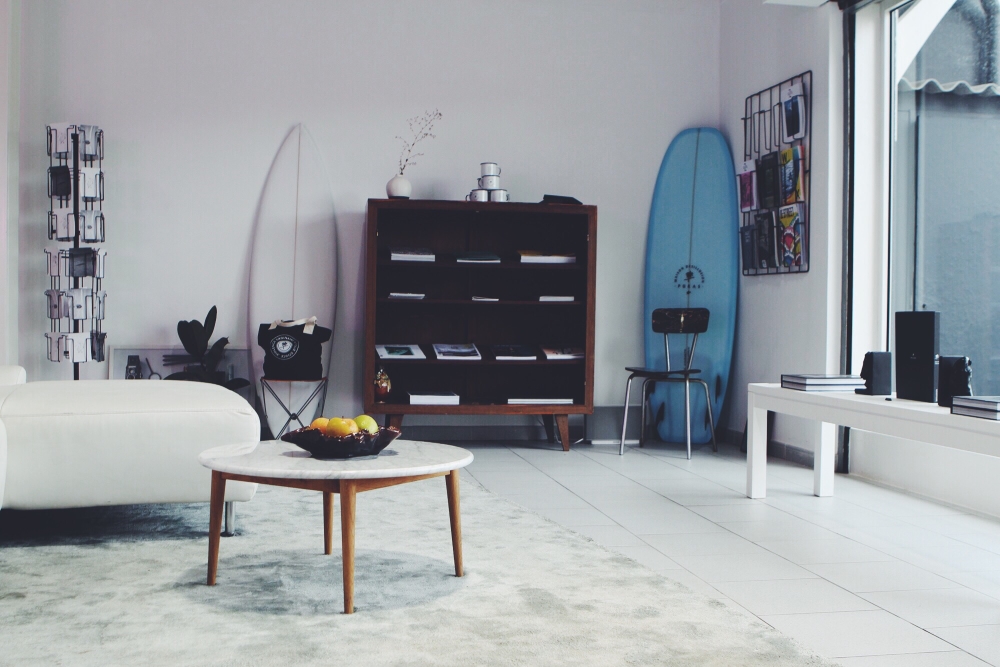 What exhibitions and actions have been held to the Maison so far and what's coming next? Most memorable moments?
Last year we held John John Florence's very first photo exhibition as our grand opening and it was just a great way to launch. It was during the Quik Pro so a bunch of pros showed up like Kelly Slater and Dion Agius and they would stop for photos with the kids. Just a really positive vibe. Stefan Janoski flew over to showcase his sculptures too and we also had a live show from Alex Knost's band Tomorrows Tulips as well as a few other local art shows.
It's still early days with Maison Desillusion, and due to being based largely on the road, making the magazine and shooting films it's impossible to dedicate all our time to it but we can't wait to get back this summer and showcase what we've done these past few months.
How do you choose the artists you exhibit?
Firstly, they have to have a link with our magazine or one of our video documentaries. The exhibition or the appearance at Maison Desillusion is the final step. For example, if we feature a photographer's portfolio in our magazine and release a short film on them, the final step is to immerse them within Maison Desillusion whether it be through an exhibition or a photography masterclass.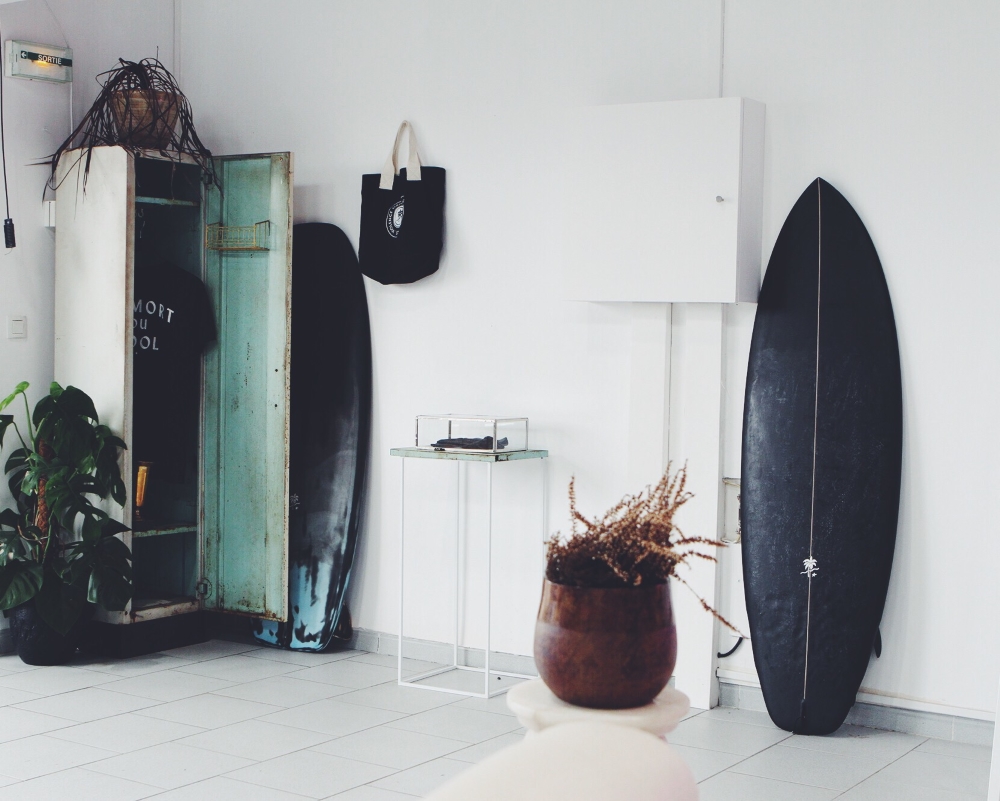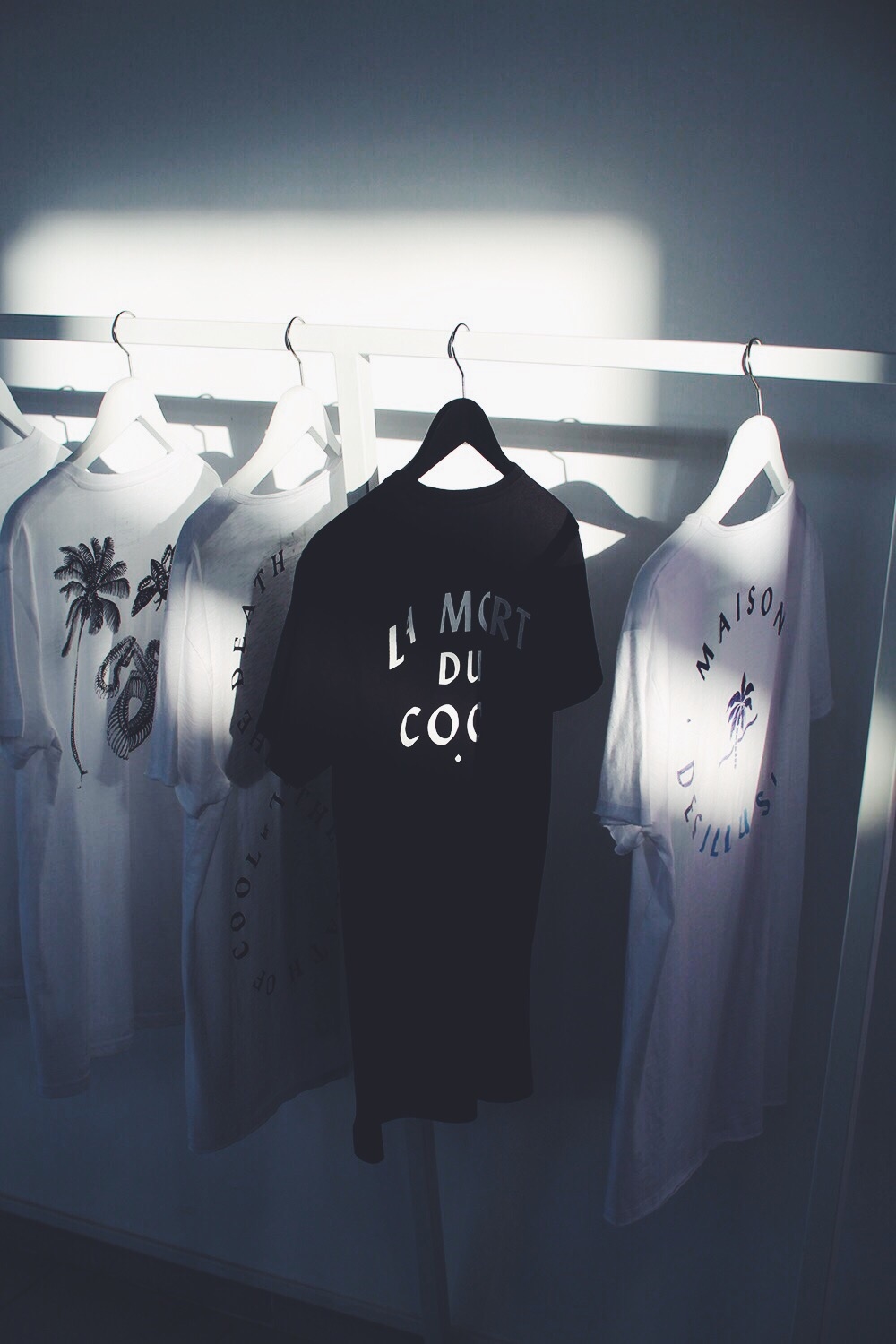 The Maison is located in Soorts-Hossegor, one of the most known surf spots in France. Did you grow up in Soorts-Hossegor or did you move there later with Desillusion magazine?
I was born in Cannes and originally created the magazine there. I moved to Hossegor four years ago. Mainly due to the surf scene and surrounding nature. It was a natural move for me, Cannes and Cote d'azur, is not a really natural environment for Desillusion. We definitely feel more at home here.
What are the benefits of someone living and working in Soorts-Hossegor?
The nature is amazing here. Every morning before going to Maison Desillusion, I drive past the forest, and sometimes that morning fog just make this place magic. Even after being here for four years and travelling the world over, I'm always amazed by this place.
You are also located very close to the city of Biarritz, probably Europe's hub for the boardsports industry...
Yes, that's also a big reason for our opening here. We're really close to a great scene and a lot of our partners, it definitely makes things easier.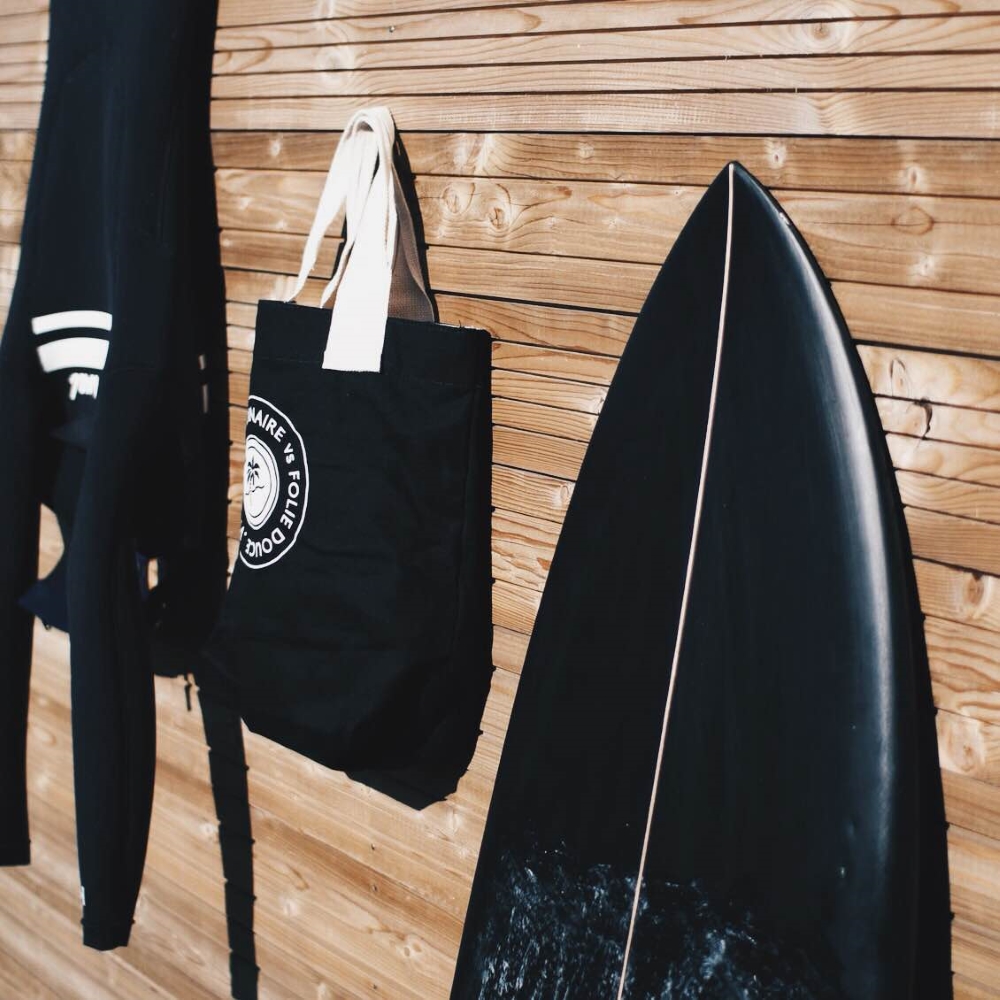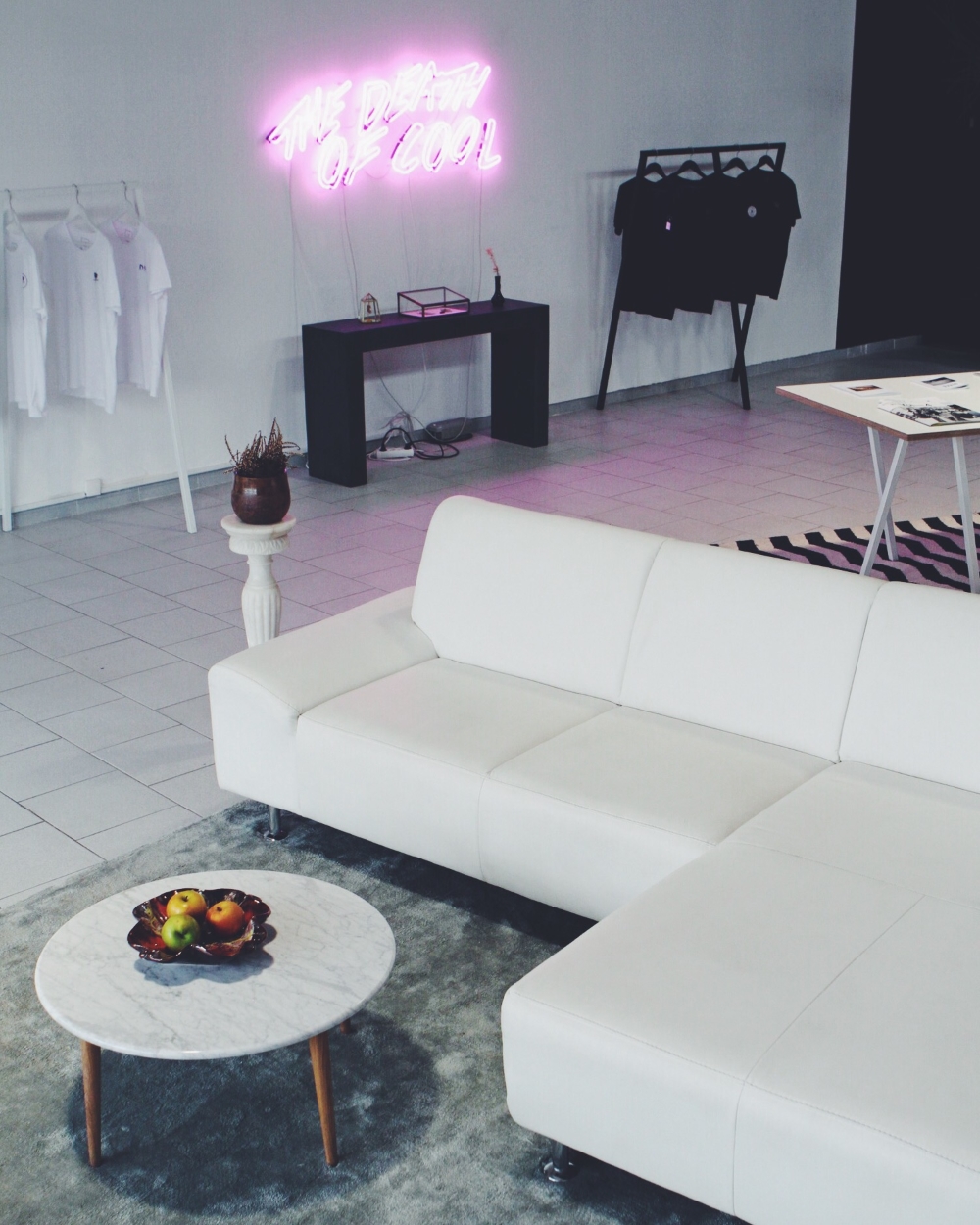 In 2015, how do you see the current state of surfing and skateboarding in France and Europe in general? Trends come and go?
In the past two years I feel that Desillusion is making it's own path. Of course, we are influenced by trends, we love trends, and I feel that creativity is pure essence of our culture. But Desillusion has existed for 13 years now, we see a lot of trends, ups and downs in the surf & skate scene of Europe. I feel that Desillusion creates it's own community beyond trends and economic issues. People who love to discover the world & humans embedded in skate and surf culture.
A magazine, a gallery space, films and projects, do you think you have achieved a lot so far? What's coming next for Desillusion?
I think we've just started. I always think we are at the start of something. That keeps us hungry to progress and achieve more. So yeah, we never look at the past, we are only as good as our latest project. So what's next? We are working on it everyday!
::
Maison Desillusion
312 Avenue des Forgerons
40150 Soorts-Hossegor
France