Over the past year of Slow Culture being open, we've had an opportunity to meet so many amazing artists in our surrounding community.  One of those being Melissa Chhan. Regardless of the all the changes happening in Highland Park, it is still very much a neighborhood where everyone knows everyone.  Especially small business owners.  I recently ran into Melissa at an art show where she invited me to participate in an art show she was curating for the 20th anniversary of her family's donut shop: Monterey Donut.  I arranged to interview her for The Hundreds when I went to drop off my work and felt it was the perfect opportunity to find out more about her family's history here in the neighborhood.  Check it out below and stop by tonight if you feel like indulging in some killer donuts and checking out the work!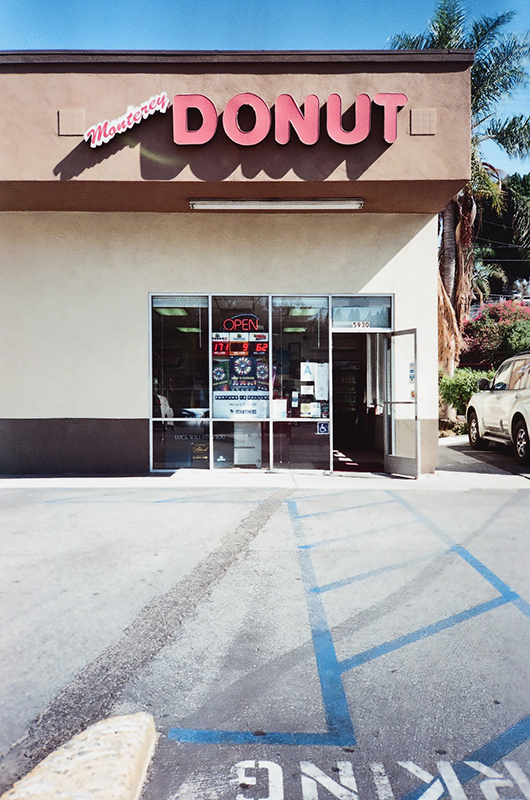 Hi Melissa, can you tell us a little bit about your background and what you do?
I graduated last year from UCSB and studied book arts. I primarily did a lot of bookbinding, book, paper and print making. A lot of my earlier work was actually focused on bakery and donuts which eventually evolved into something else. I would use corn starch, mesh tools on the print making machine. The whole process was like baking to me. A lot was very inspired by the shop and the struggle of keeping the family business going. The donut shop was always on my mind and I was always thinking about it.  It went beyond a family business. It was me discovering the community more and getting to know other small business owners. I was intrigued with all these mom and pop businesses and their beautiful hand-painted signage. It sparked my interest in getting to know who was behind theses places and what was their story.
I can definitely relate. Having our restaurants in the same neighborhood, I felt the same way. You want to join forces with your neighbors. There is a certain camaraderie amongst everyone. It's not a competition. Everyone supports each other because we want to see each other succeed.
There's definitely that community feeling. Everyone who comes in understands what it's like to have a local small business. You have your regulars and everyone has a connection with you because of the shop.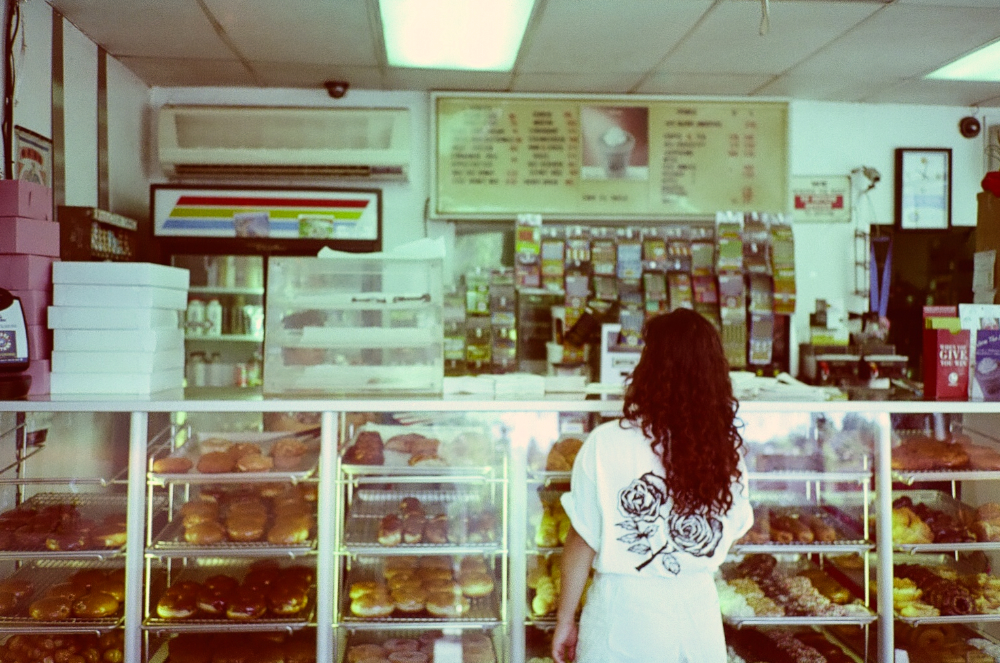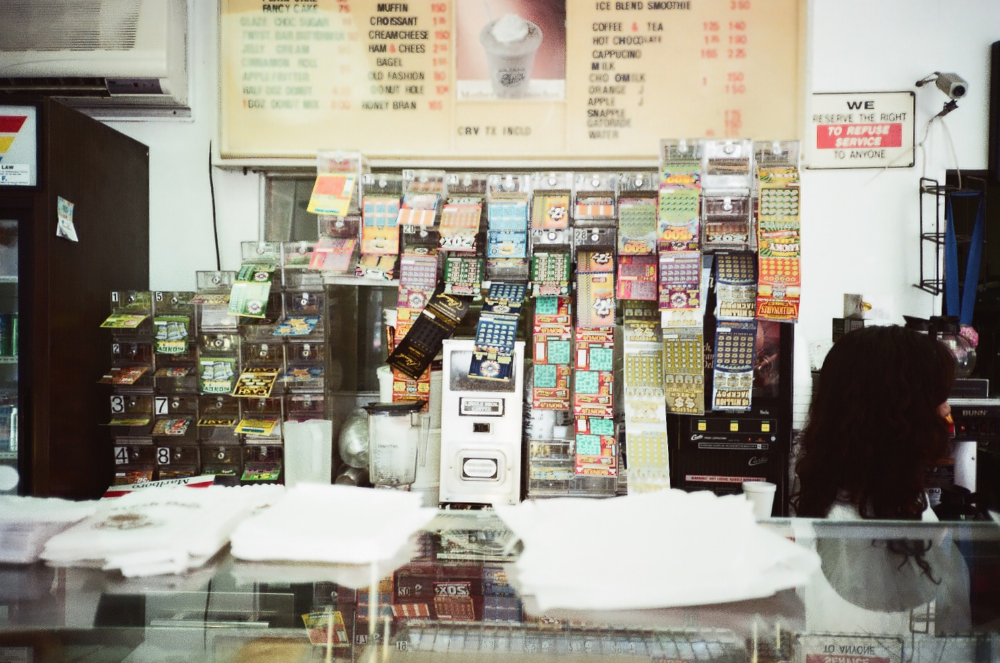 Tell me about the history of the shop and family.
We got the shop 20 years ago, it used to be called Rainbow Donut. It was owned by my aunt who immigrated here from Cambodia in 1987. She sold it to my parents right when they moved here. We used to lived in Long Beach and moved to Highland Park when I was 5 or 6. It's actually a big thing in Cambodian culture to own donut shops.  No one really knows why. I think it was because a few Cambodians immigrated here after the Pol Pot Regime and learned how to make donuts. Through the community, they taught other immigrants and family members how to run the business and and bake donuts.
In the beginning of the shop, it was just my Mom and Dad running everything. Once we were old enough, they taught the 4 of us how to do it. First was my oldest brother. He would run the front and cash register. When he went to high school, his job was just passed down to next kid. I used to come in after school, do homework, then help out. It's been a real unique experience. Working here has taught me how to talk to strangers, customer services, and a lot I wouldn't have learned anywhere else.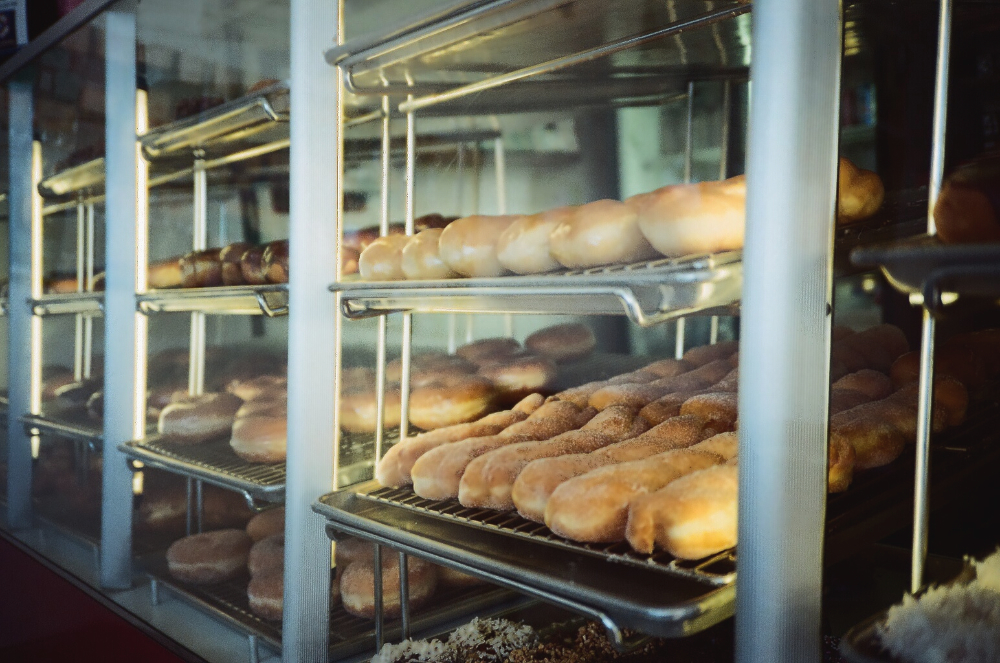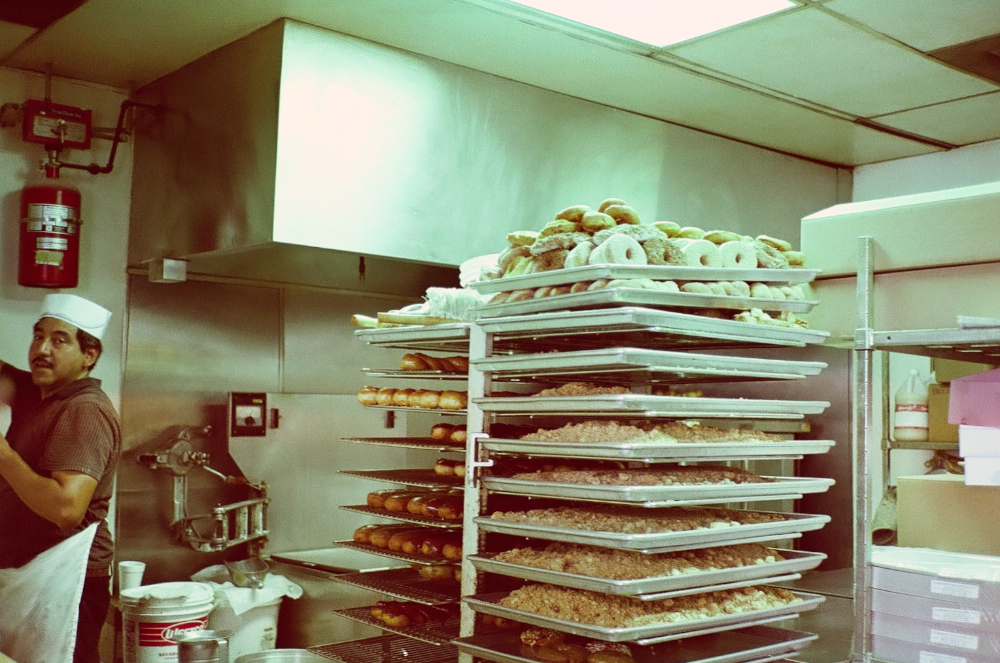 Is this the only job you had?
For a while! All my friends were getting jobs at typical places, like the mall. I wanted to get a job like them too. It's not like my mom would let me, she said, "Why would you get a job somewhere else? Just work for me." For a while, I was known as the donut girl. Everyone always expected me to bring them donuts.
I remember one of the first times you came to an opening at the gallery, you brought a whole bunch of donuts to the show. They were gone in a flash. Everyone was so happy.
Whenever we go places, we try to bring donuts. I wish I could understand that effect they have on people. I've become kind of immune to it now that I've been around them my whole life.
I think for me I get excited because I don't eat donuts very often. It seems like you guys have a ton of regulars who come in everyday.
Yeah, totally. We have tons of regulars. People walk in the door and my mom will already have their order ready.
Nowadays, the landscape of the city changes so quickly. It's rare that you hear about small businesses sustaining for 20 years. I think that's a big accomplishment.
A lot of it has to do with my mom. She's like an icon here. If she didn't run this place, I don't think it would've lasted that long. I think a lot of the customers come here because of her and the relationship they have wither her. She's here everyday. The only days she takes off is Christmas and New Years.  She works so hard.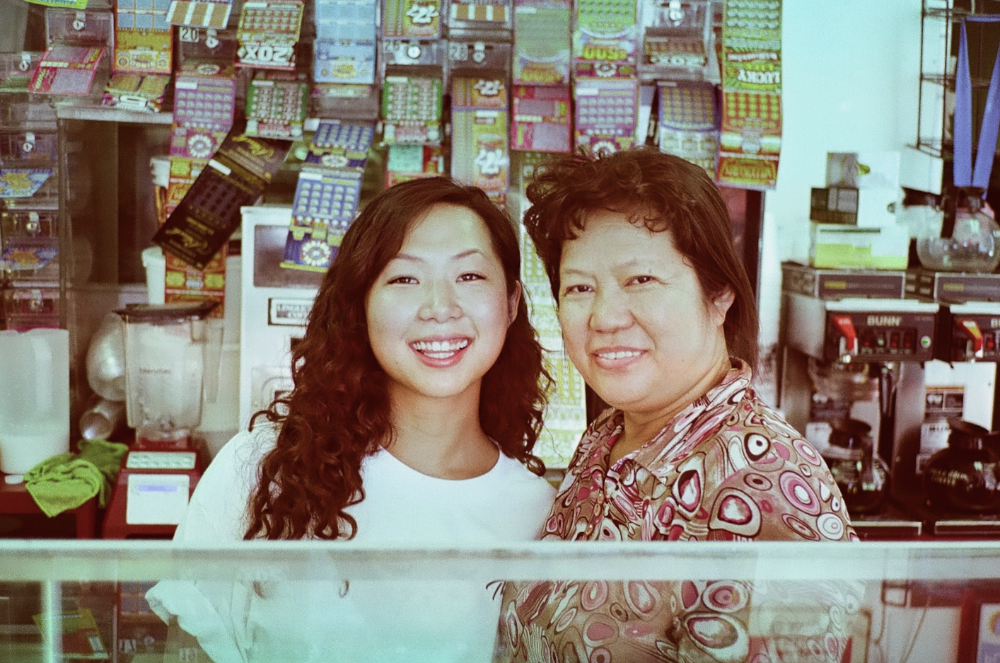 Tell me about this art show you put together to celebrate this 20 years. Knowing your background, I think the collaboration seems very natural. There's also so much donut-related art out there as of late.
When I realized how long it's been, I thought we should do something to celebrate because we've never done anything. Having my art background, I thought no better way to celebrate than with an art show. I invited friends with style I was familiar with and also posted an open call on Instagram to submit donut, lottery, or fortune-related artwork. It felt really good getting so much support from this community. Everyone seemed to have a lot of fun with it and enjoyed what they made which is exactly what I wanted. I didn't want them to stress about it.
Spending so much time here, I've always been really interested in bringing art into this space. I think a few pieces of art would look really cool in here. Some of our customers coming through might not have time or the means to go see art. I think it's important to bring that exposure here. Also, I've never been to an art show in a donut space so I'm excited!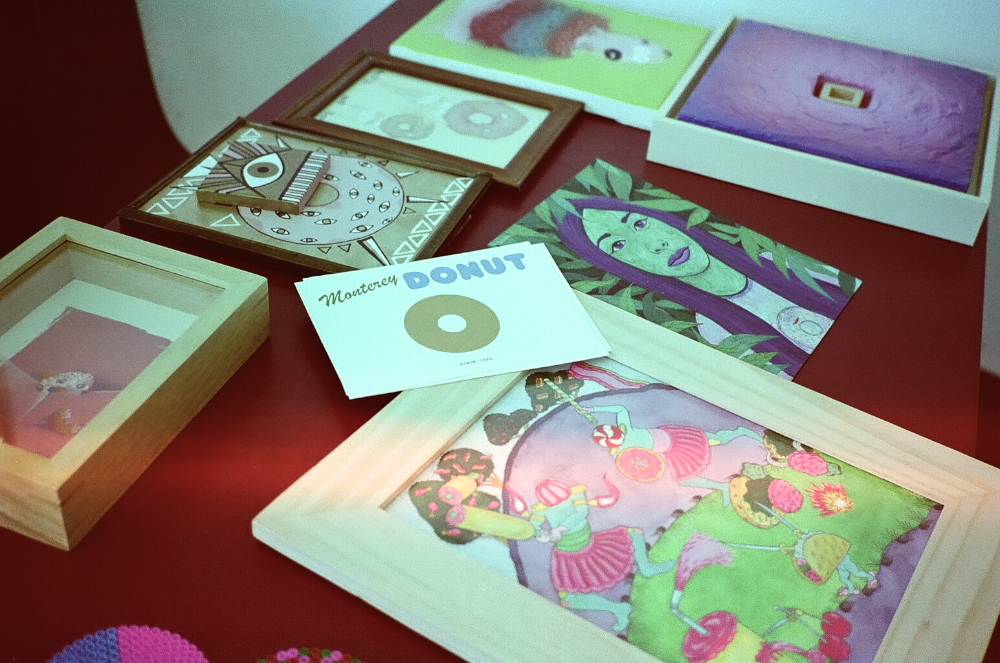 So do you have a favorite donut?
If I do have one, I usually eat a crumb, glaze, or sometimes just some donut holes. I'm kinda burnt out on them after eating so many.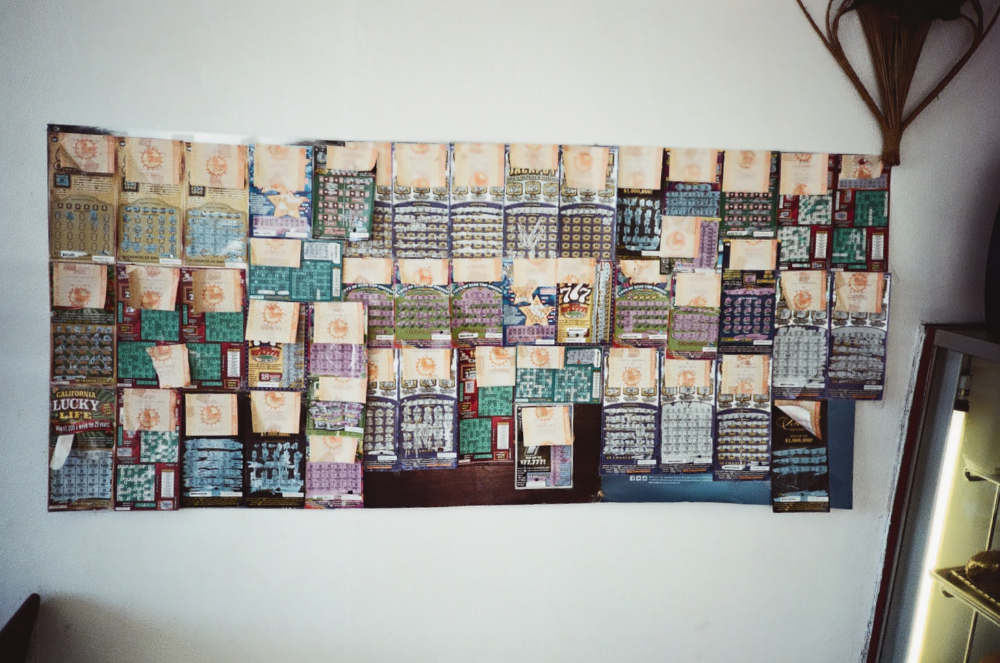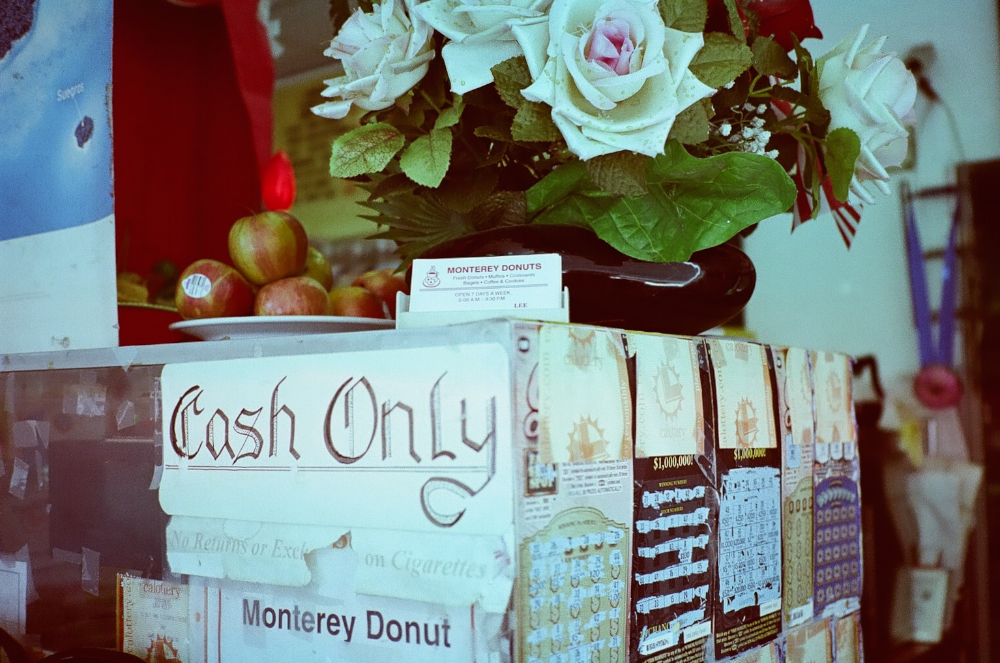 ::
Here's all the info for the show, and a preview of some works, as it wasn't up yet.  If you can't make it tonight, the show will be up until the end of the month.