A few weekends ago saw the return of London's infamous Lovebox festival, a fantastic respite from usual London life in the form of bright colours, a wide array of bands and the usual mish-mash cultures and people that is the UK festival goer. Lovebox, to me, isn't a 'proper' festival. I grew up on a teenage diet of properly guitar music-centric festivals Like Leeds Festival and Download. Festivals where you had to camp for 5 days and drink your body weight in warm, weak beer, staving off the thought of showering and going to the toilet in what is basically a hole in the group.
Lovebox isn't like this, even though it goes on for two days. It doesn't provide camping, and as it's in the middle of London, everyone simply attends for the day before going home every night to take advantage of hot food, warm showers, and a nice bed. The lineup isn't massively to my taste, even though there were some gems on there, but I was lucky enough to be given some free tickets (thank you, Red Bull) to I thought I'd show you guys just what it's like.
::
Just in case you were lost, here's a handy and very vague sign to point you the right way. If you got lost at Lovebox then I feel really bad for your geography skills.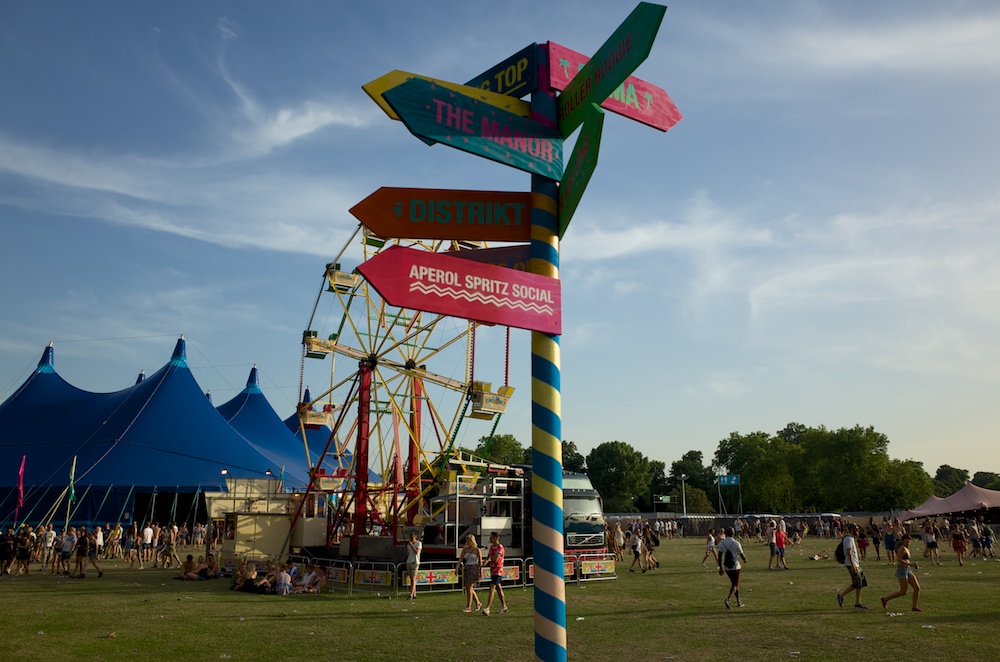 We were really lucky with the weather.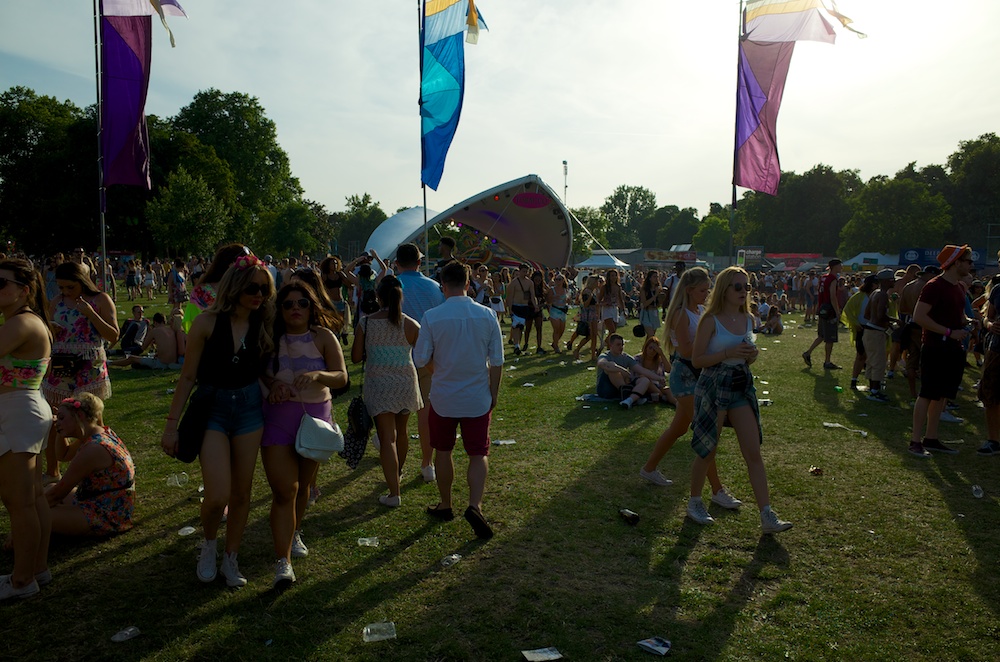 Obviously ya boy was in VIP.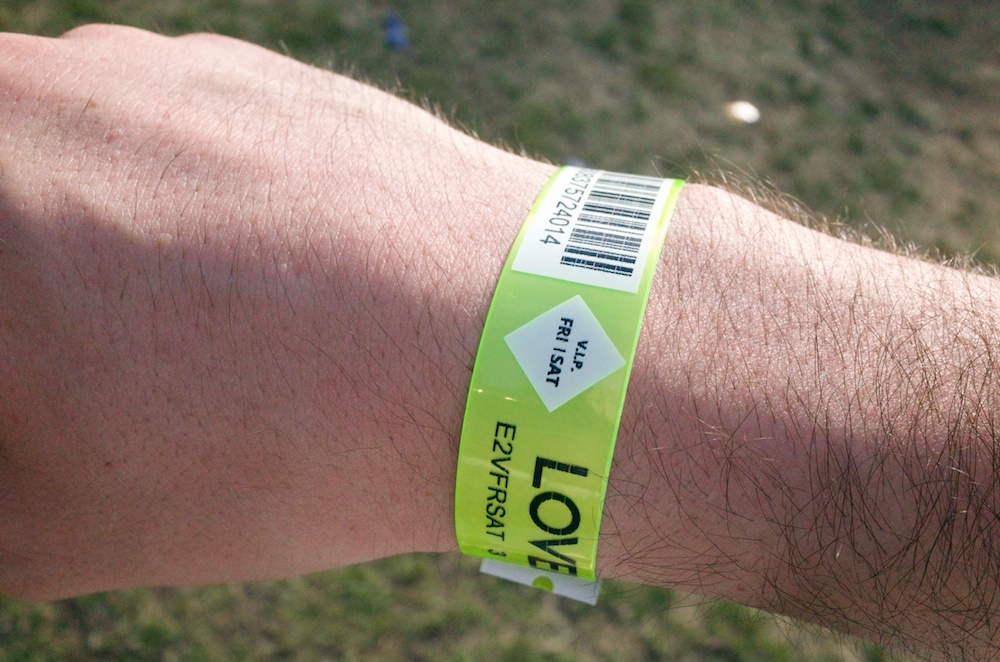 These guys know what's up!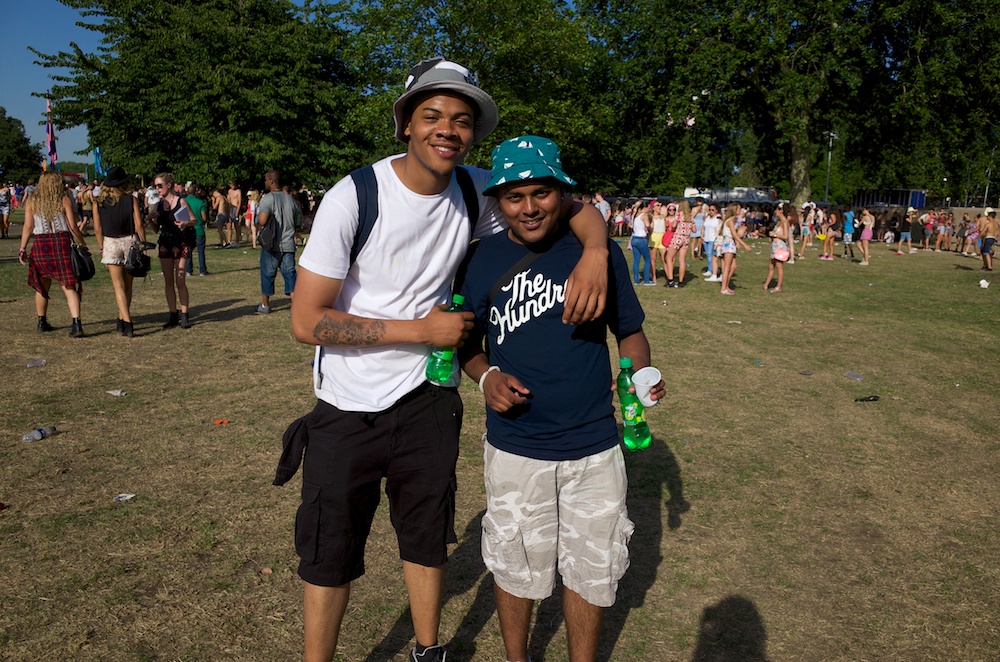 People with neon paint on make me super nervous, I don't want to be near anything that could ruin my white t-shirt you know?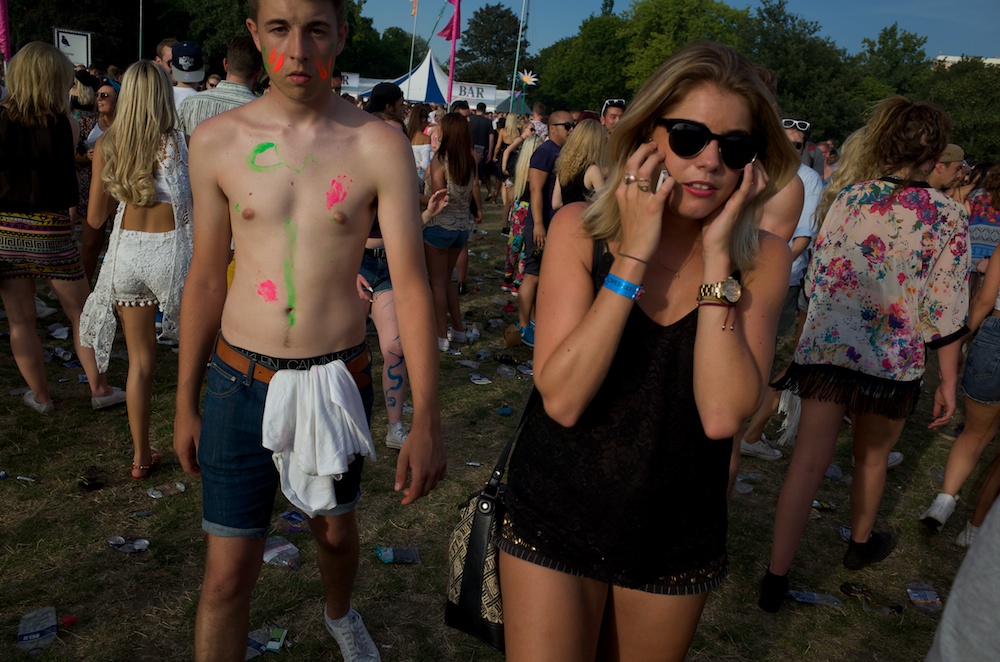 Unhappy with the toilet situation? Simply buy a pass to these luxury toilets for FIFTEEN POUNDS. For the day. This is one of those money making ideas I wish I'd thought of.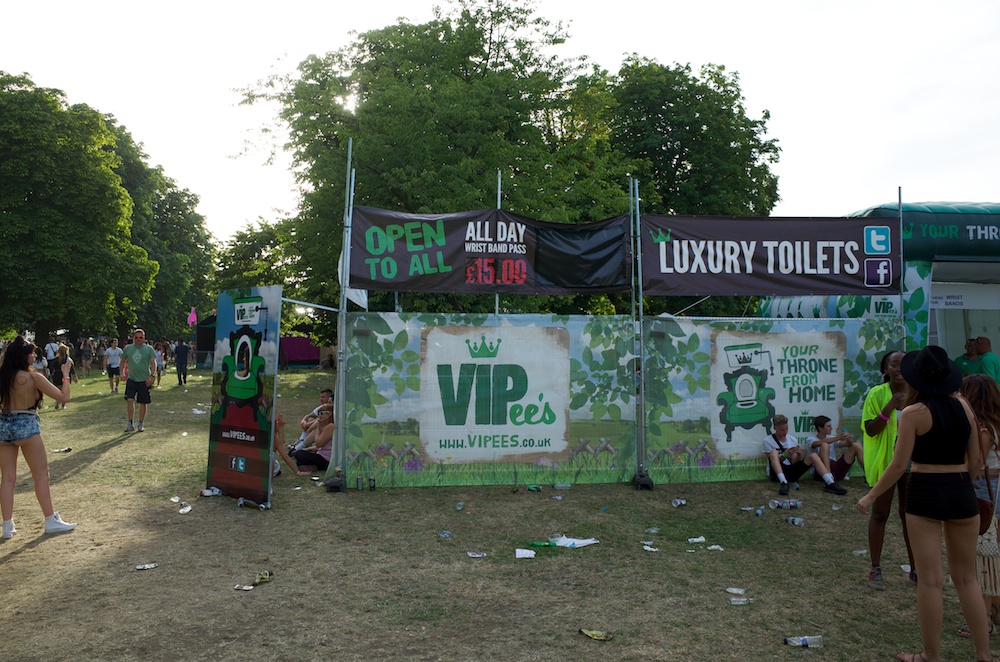 Always a good time when Leo is around.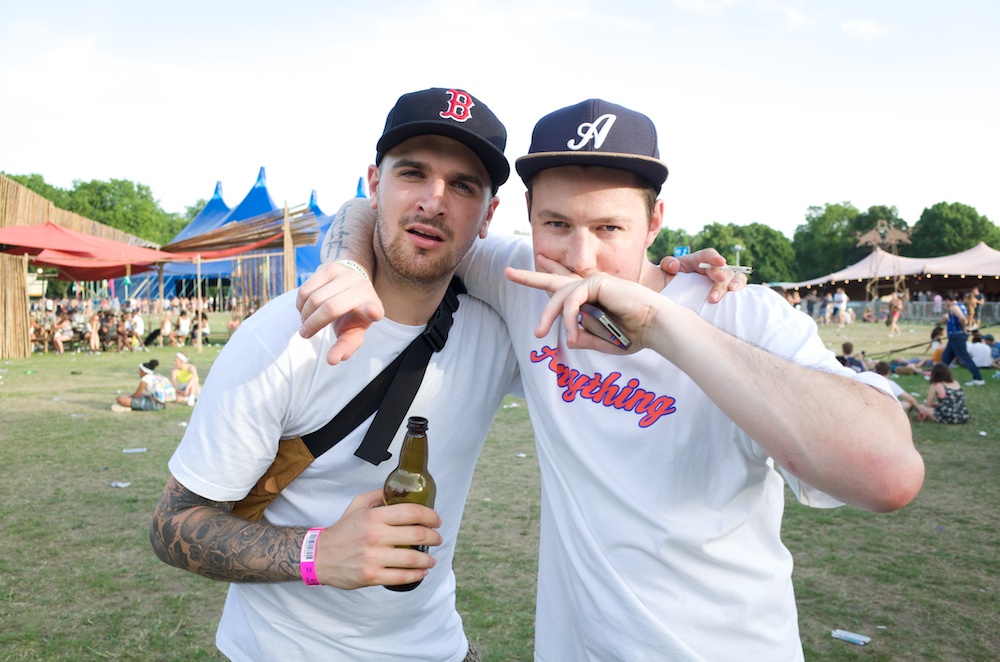 The real highlight of Lovebox, however, was Leo's shorts.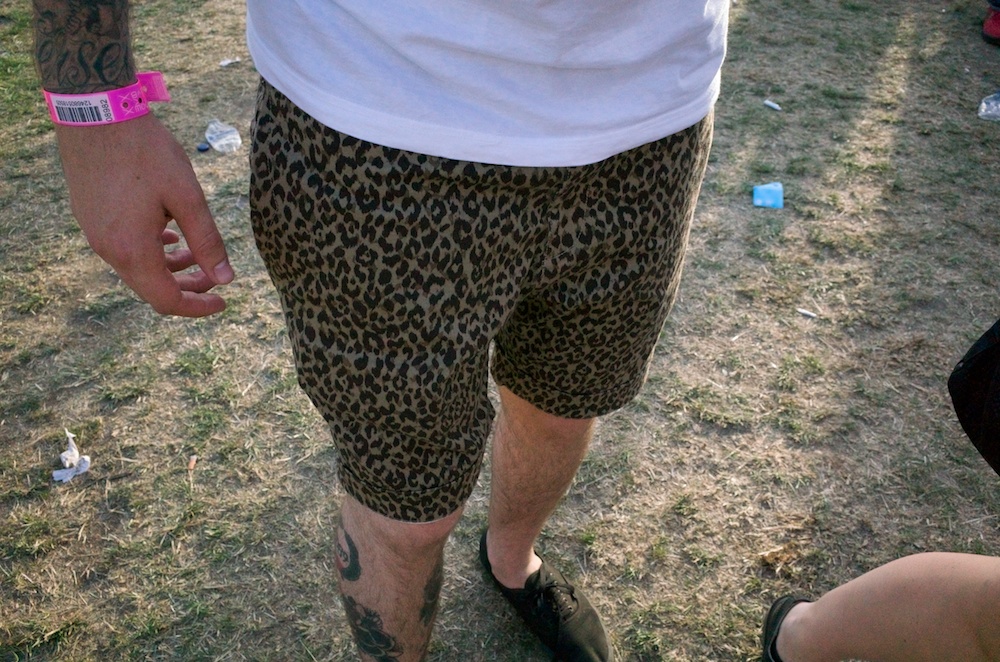 A$AP Rocky was there, doing his thing. It was cool to see Rocky, and it must be good for him to play a gig in London where some have-a-go-hero can't try and rob his Rolex right off his wrist.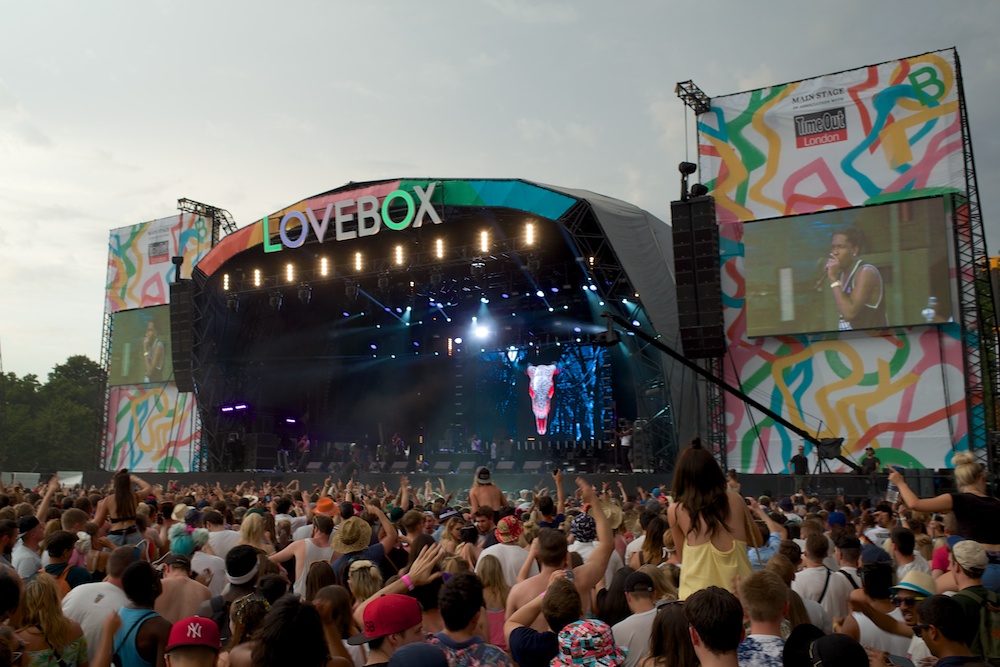 #UKFestivals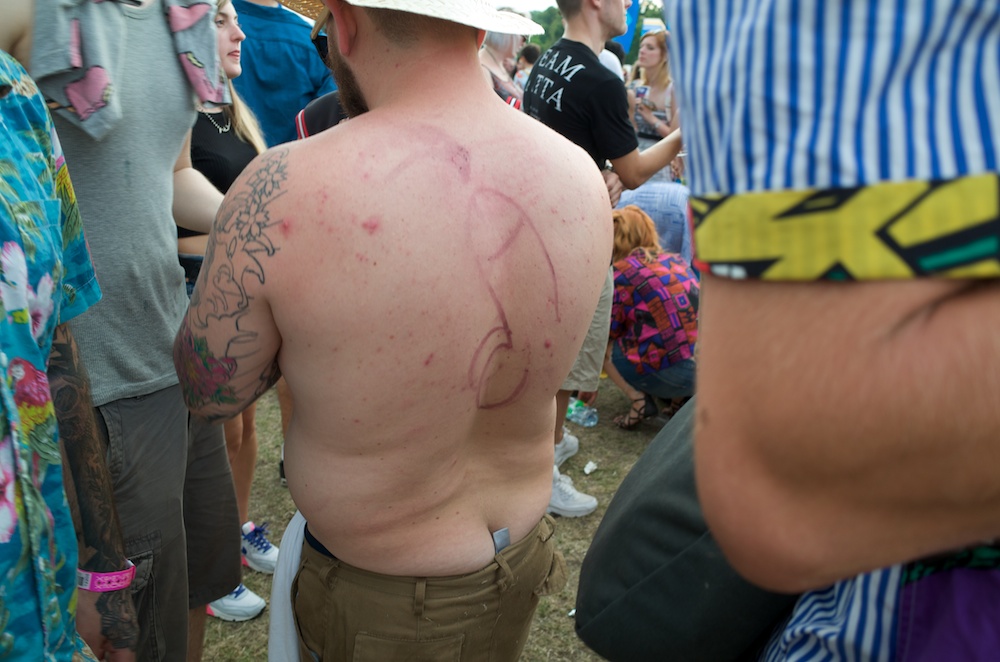 No caption needed.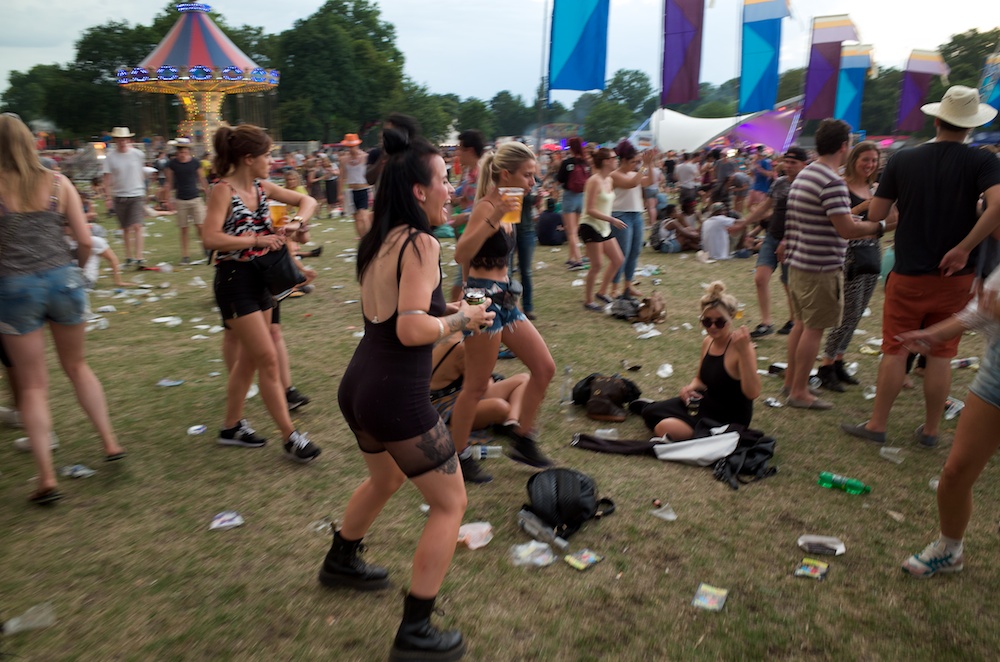 Kash trying to count how many ciders he's had.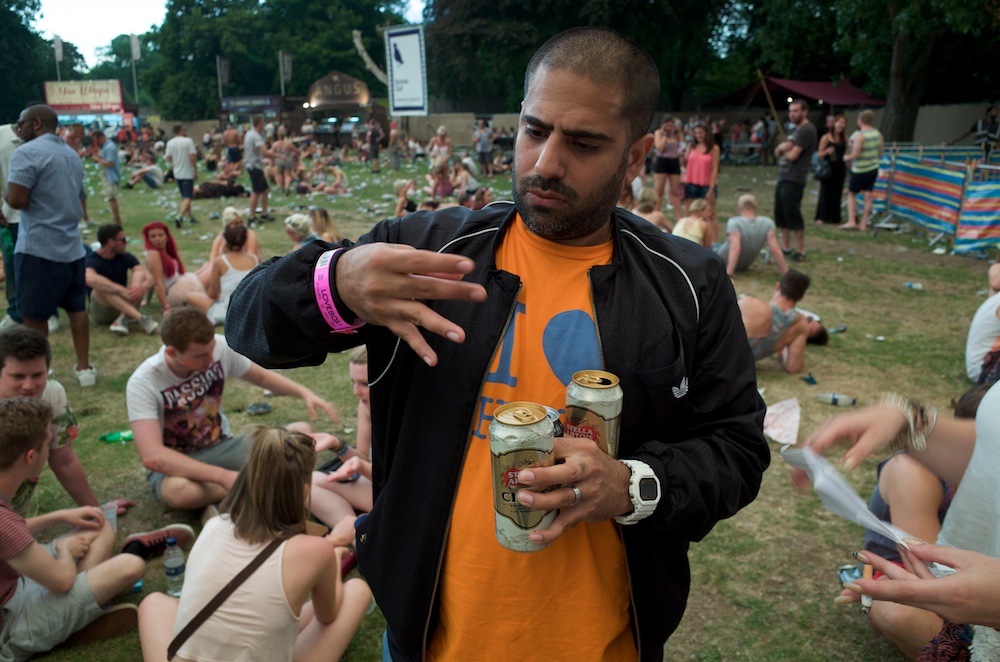 Managed to catch my friend Lucy, aka DJ Monki, as she played out a set to a rapturous crowd.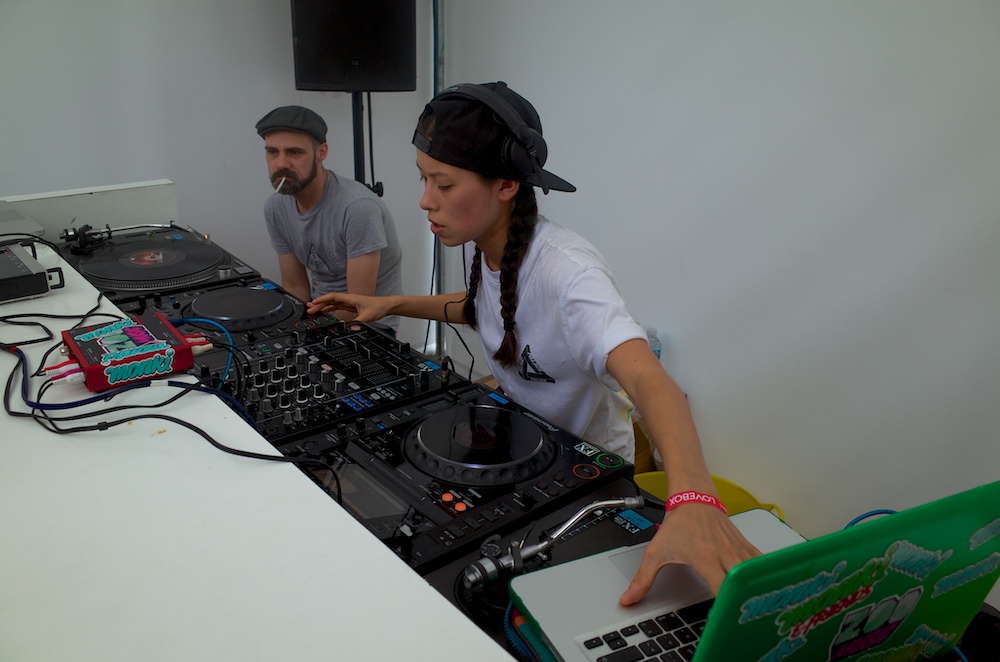 The aforementioned rapturous crowd.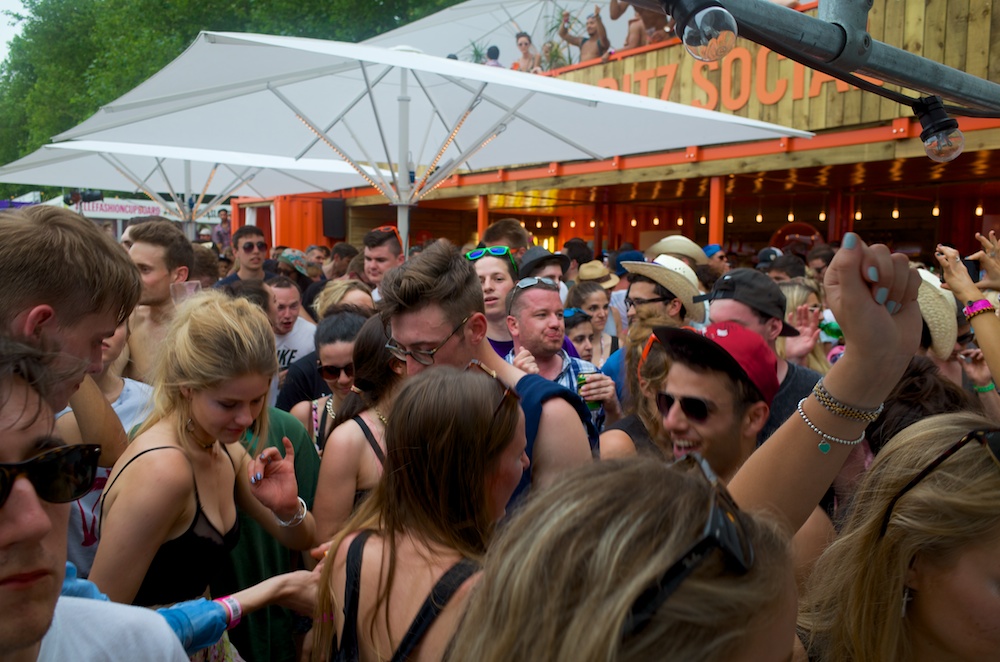 Your girlfriend's favourite DJ, Mele, and MC Slick Don.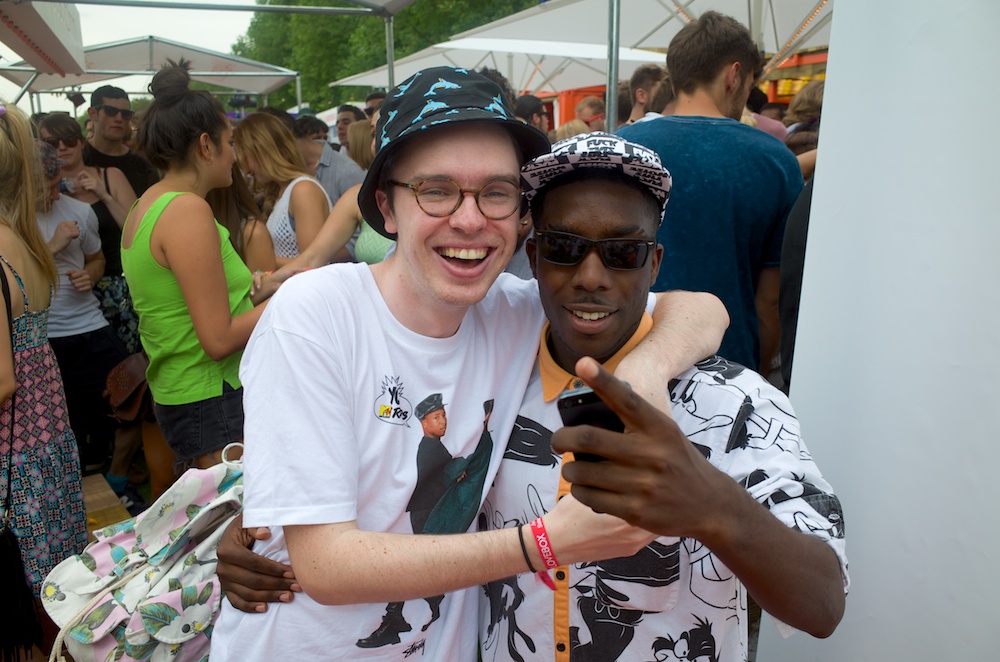 I actually did get to catch some music, notably LA export Banks who managed to not only fill the biggest tent on site, but also wow each and every person there with her voice.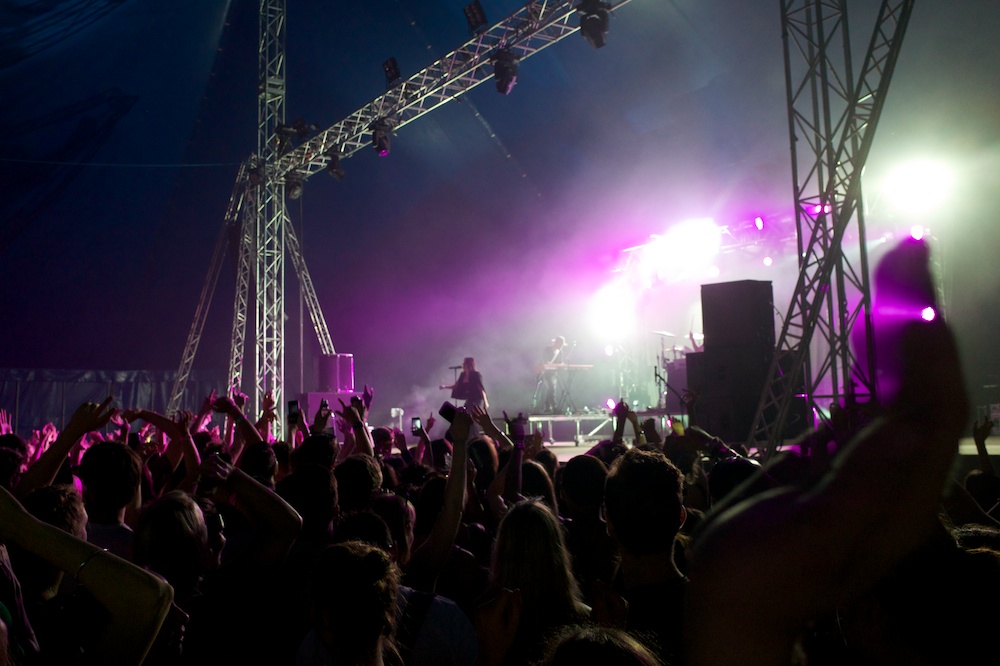 Decided to bite Ben Hundreds steeze, just to see how it felt (note: not my hat).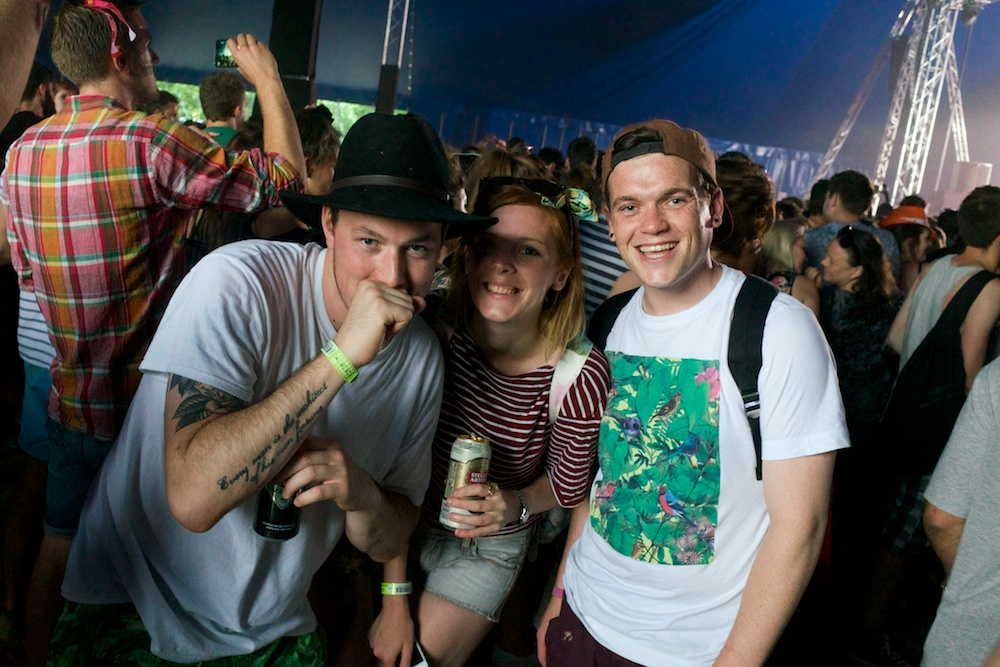 Katie was having fun, honestly.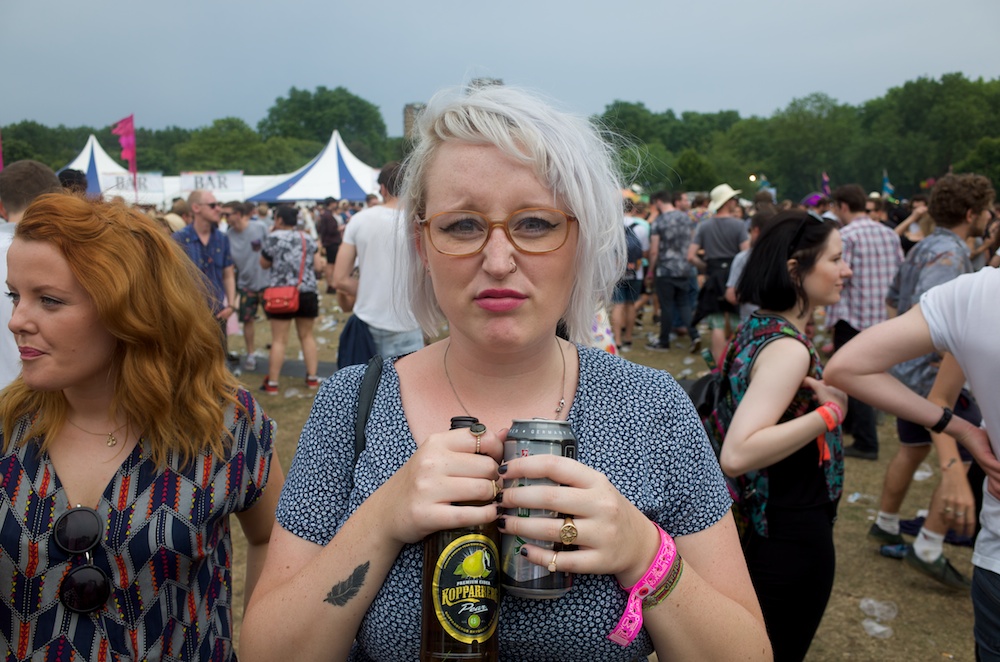 London was unnaturally hot and humid this weekend. Just as it started getting dark, the sky got super crazy before the heavens opened and we all got wet.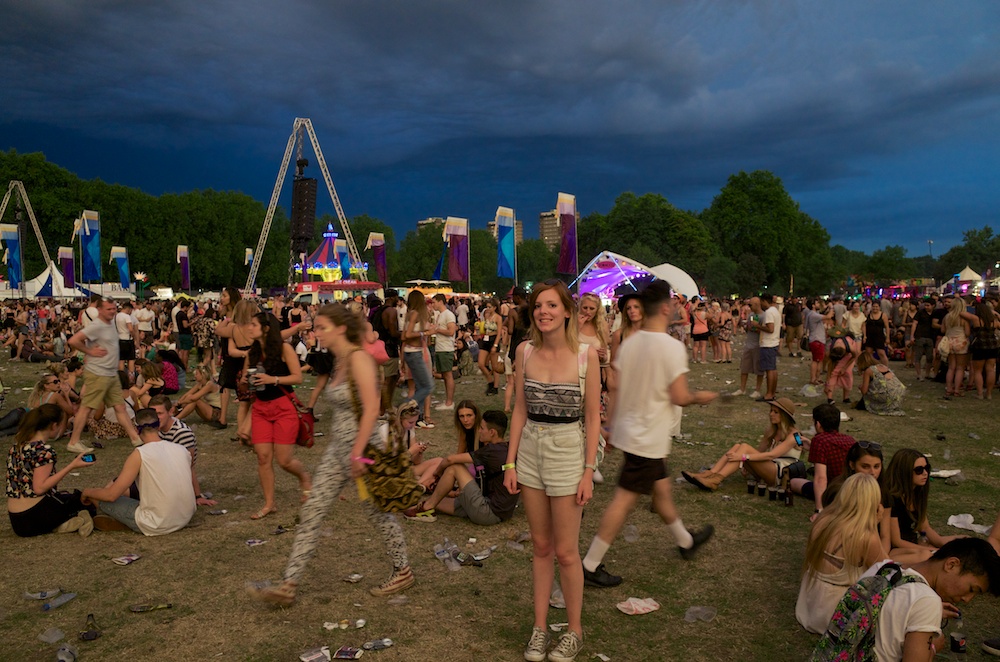 We also managed to catch Woodkid who, if you haven't heard, is one of the really annoying "really good at everything" types of people. His production was really tight and it was cool to see him in person after being a fan of his music for so long.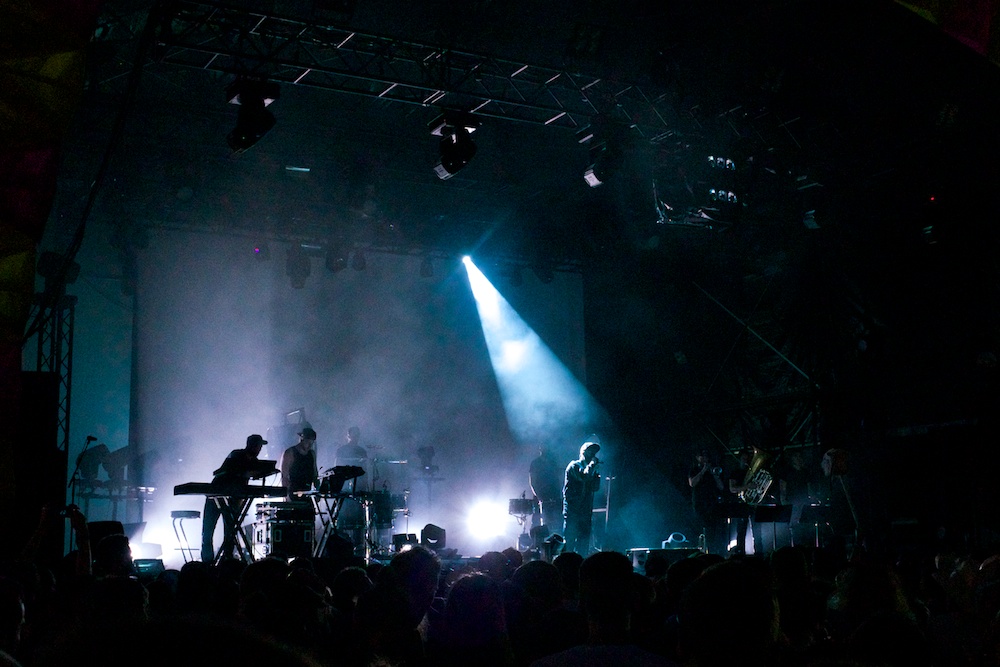 The final act on the final night was non other than M.I.A. I missed the start of her set so only caught the last 30 minutes, but she didn't seem to be having much luck. Between her mic dropping off, inviting people on stage to dance, to then having the production crew shut off the music on process, nothing seemed to be going right for her. In the end I think her set got cut short and I'm going to be honest, it was kinda a relief. It wasn't the strongest performance of the weekend.