Not too long ago, Oslo got a new installment added to our ever-growing streetwear society. It's located in Torggata, which has quickly become our "Fairfax," if you can say that. The name of the store is Lokk, and is run by the homie, Bom Bom. They offer all kinds of hats, jerseys, custom embroidery, and great service. You already know that I can dig it. I love the fact that someone finally opened a hat store in Norway. It's awesome that they go all out on the interior and carry heavyweight brands like Ebbets Field. I sat down with the chief and asked him a little about his new baby and his love for streetwear. Check it out below: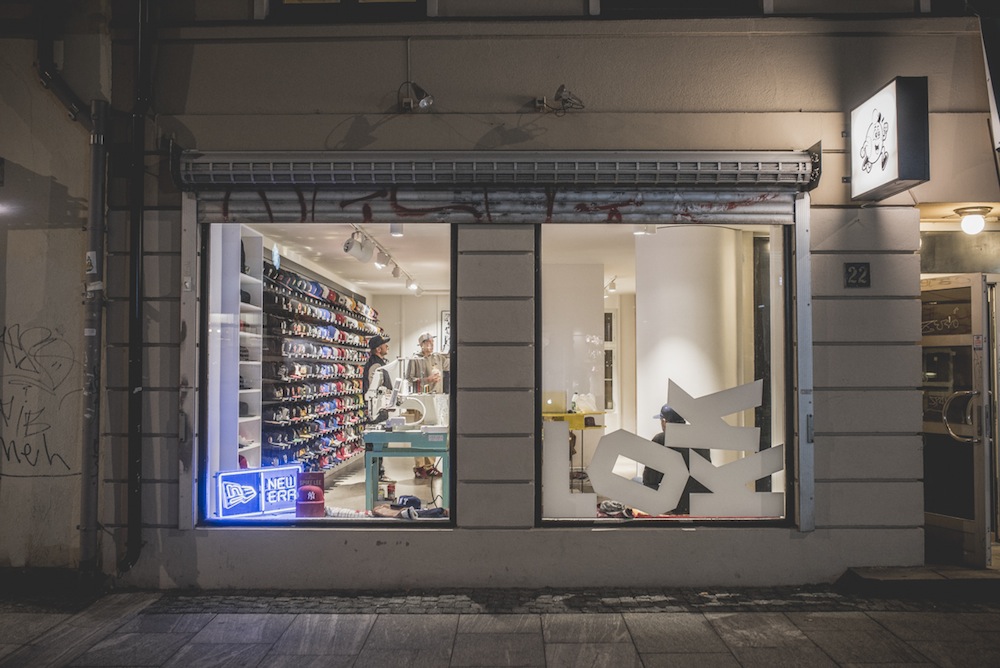 Torggata 22.
AKAM1K3: When did you decide you wanted to open up a shop?
BOM BOM MUSTAD: About three years ago.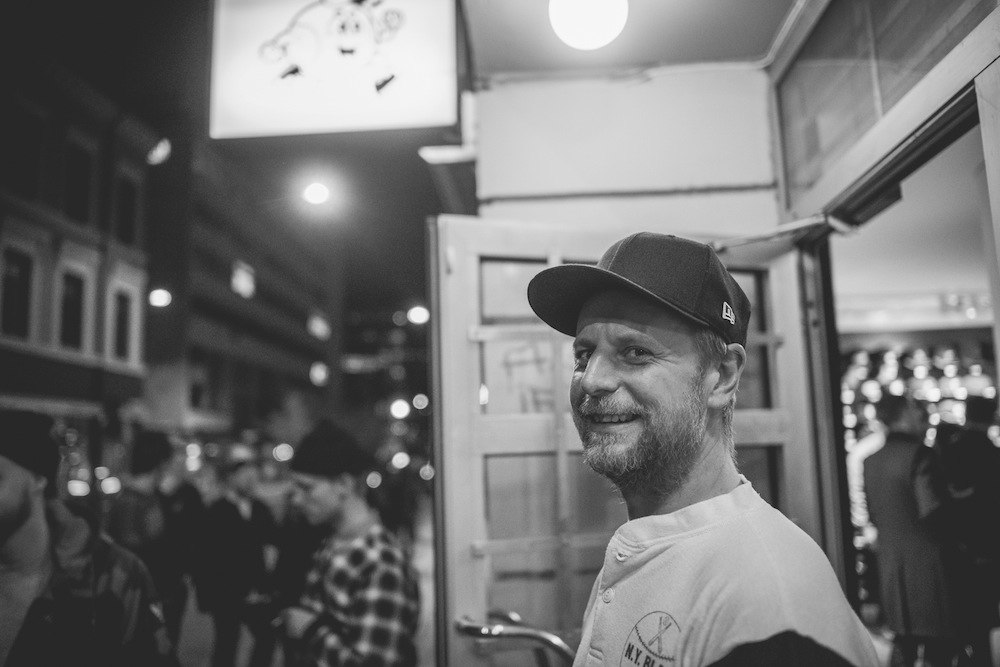 Bom Bom Murstad.
Was the original intent to do streetwear? Is that something you've always wanted to do?
I've always loved streetwear, sneakers, and caps, so yes. That said, I had a bit of a sidestep back in those happy '90s. I opened a men's high-end fashion store together with my mom, but it crashed and burned after 12 months. It wasn't really me being all dressed up with shiny shoes and stuff.
How long has it taken to really get going?
I started about 2 1/2 years ago and the original plan was to open last summer, but I couldn't find the right location and partner for the project until this year.
Back then, the direction of the store was quite clear, but many of the details have been coming in the process. I was very lucky to work with architects Asha Biant and Andreas Tingulstad. They've shown great and personal involvement and this has been a fantastic experience. All resulting in the store looking amazing! Also Bielke + Yang that did our logo and profile have been great to work with!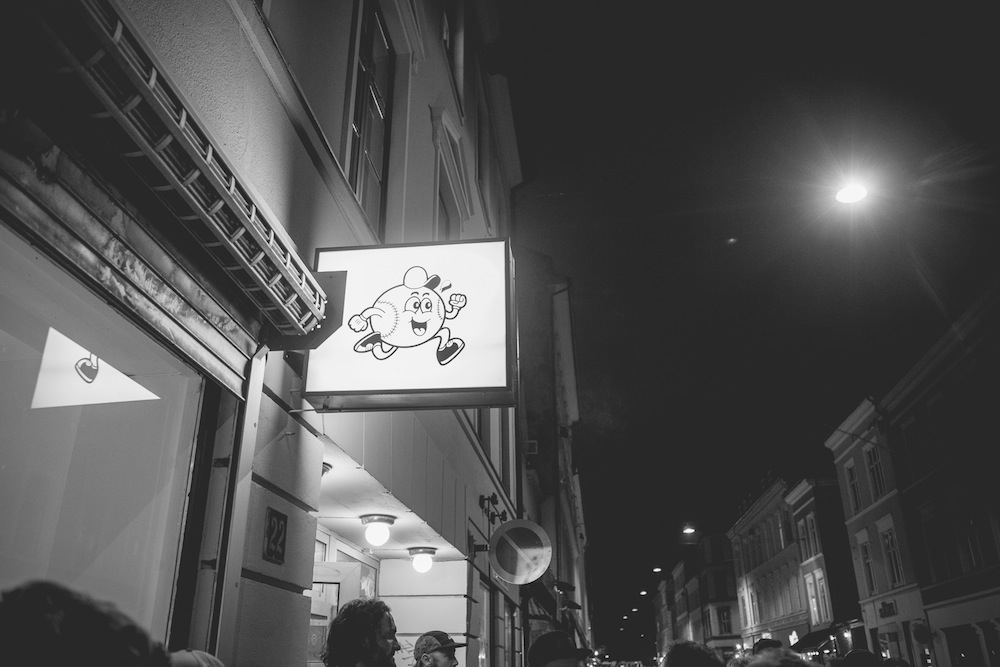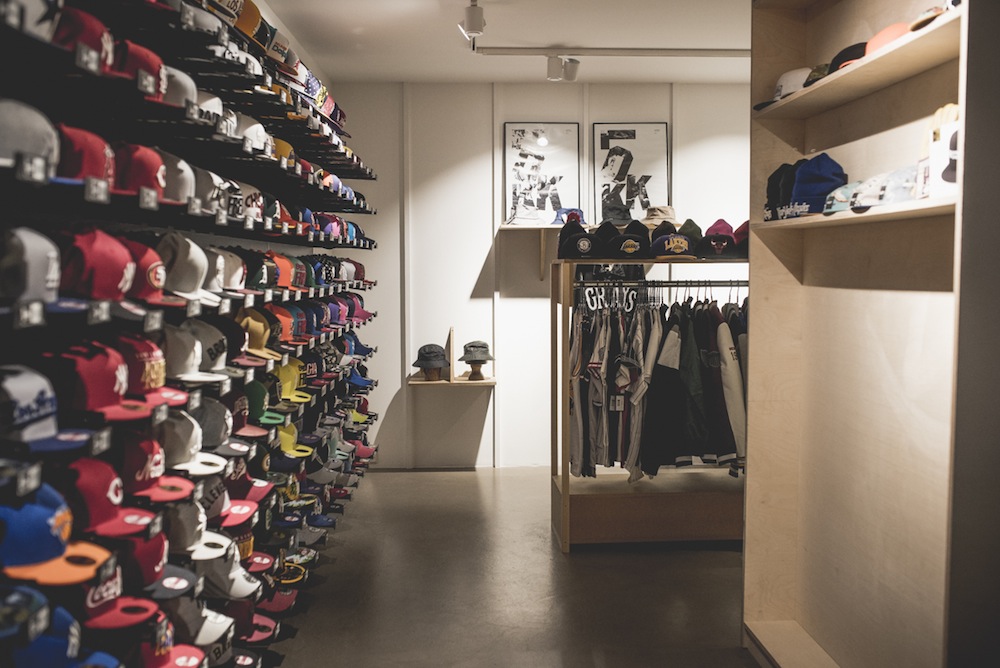 What challenges do you face opening a streetwear store in a country where streetwear isn't that known?
The challenge is storytelling and getting the history of our brands out to the people. At Lokk, we carry many brands with great histories and our goal is to pass this on to our customers.
For instance, we have a Ebbets Field Flannels department – the only one in Europe I believe – and to sell product at this price level, people need to understand the brand. When you know the history, that it is all produced in the US, and also feel the quality, you realize that it is actually good value for the dough.
Same goes for New Era. On a 59Fifty Cap, hands are involved 22 times in the process to finish the product. Not strange that it costs a bit more than the average cap.
The general Norwegian is quite conformed and mostly influenced by what other people and celebs wear. Hopefully we can inspire individual thought, at least by our offering of customization of caps in the store!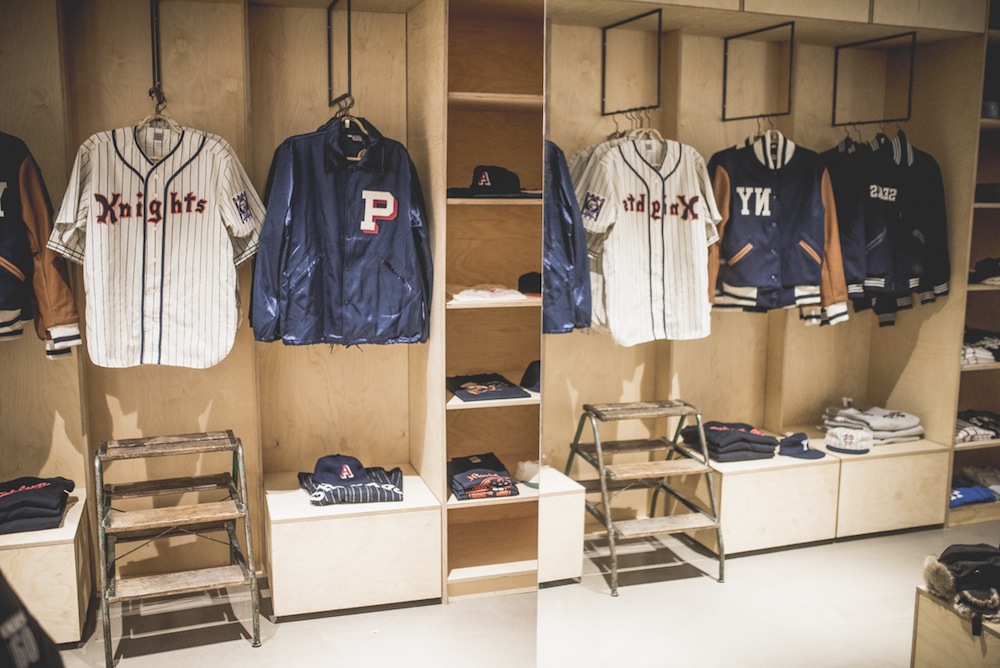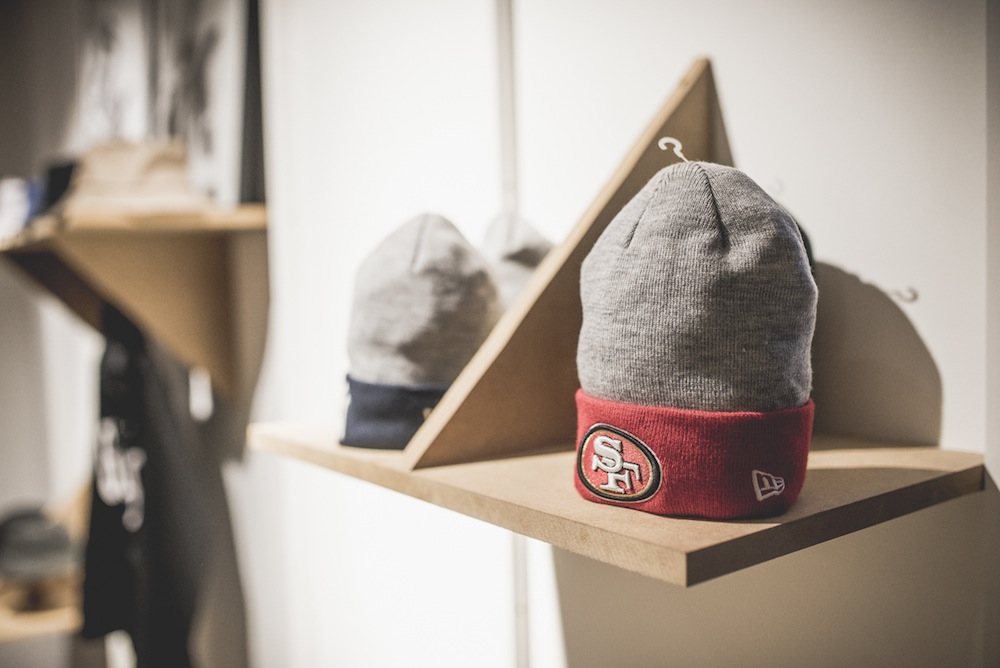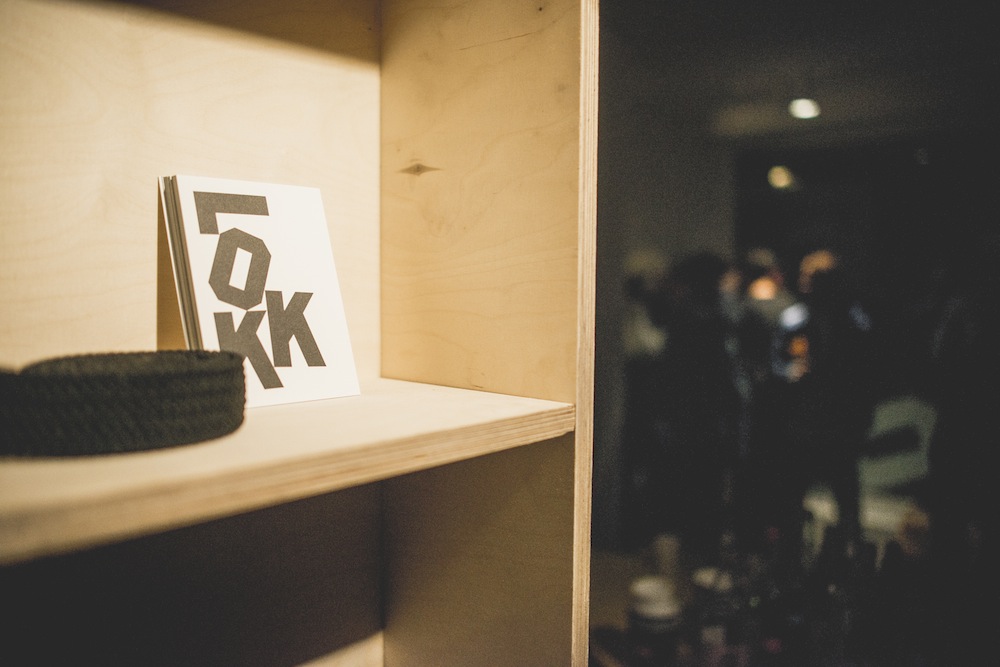 The whole setup inside the store is so nice. With custom everything. He has a story for all the angles and shapes in the store.
Are there any other countries where you draw inspiration or influence from?
Inspiration comes from all over the place – UK, France, Japan, and so on. But being a store with focus on caps and US Team Sport's apparel, we get most of our influence from the US. That's where the baseball cap was born!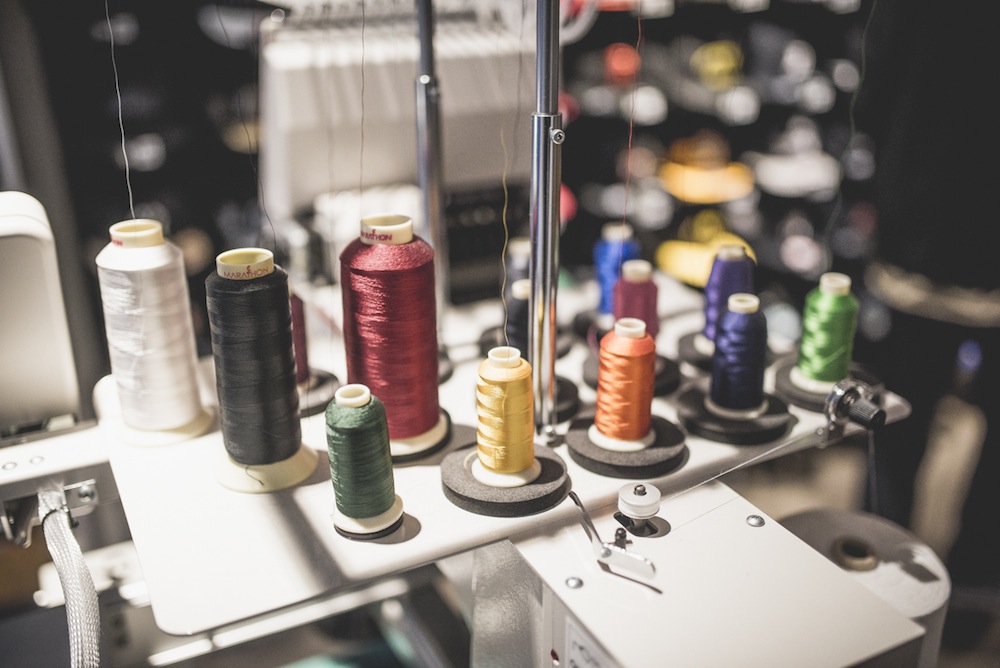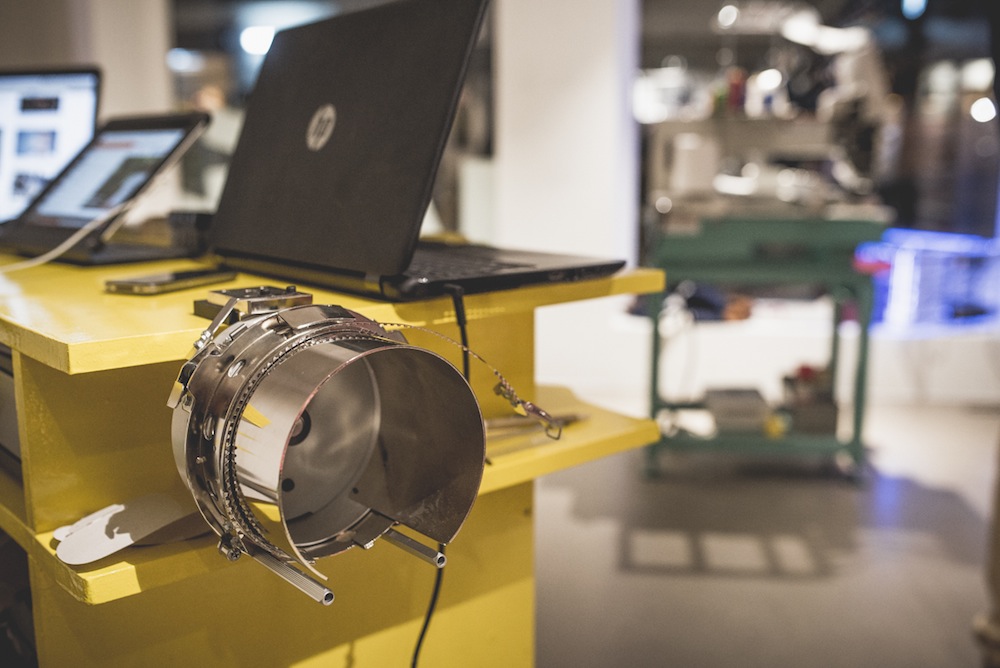 Customize and personalize it!
What were the first few steps it took to take this place from an idea to a reality?
I was so keen on getting the ball rolling that I actually started placing orders for delivery Summer 2013. After that, there was no turning back. Second, I started contacting potential investors, as the retail market was very down at the time. It took me longer than expected to find a partner and I learned a lot from this process and had many disappointments on the way. In the end it turned out really good when a friend of mine decided to join the plans!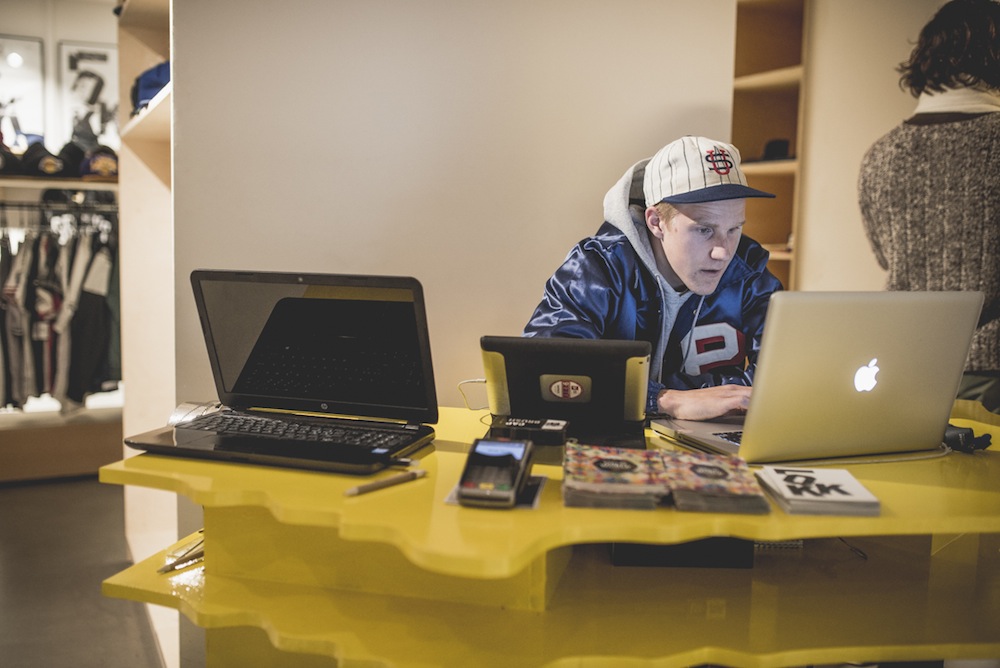 Remember him? The Hundreds Norway  skater Magnus.
If the lessons best learned come from mistakes, what valuable lessons have you learned through basically messing up?
The biggest lesson learned is that I can't do everything on my own. I am a bit of a control freak and want to do all things by myself. In the end, you have to step back and trust others to do many of the jobs. The result, for sure, gets better when specialists are let on board, and you also might learn a thing or two on the way. Another lesson is that things take longer than you expect. We took over the keys June 1st and we're hoping to open end July, but did not open until October and there are still small details left.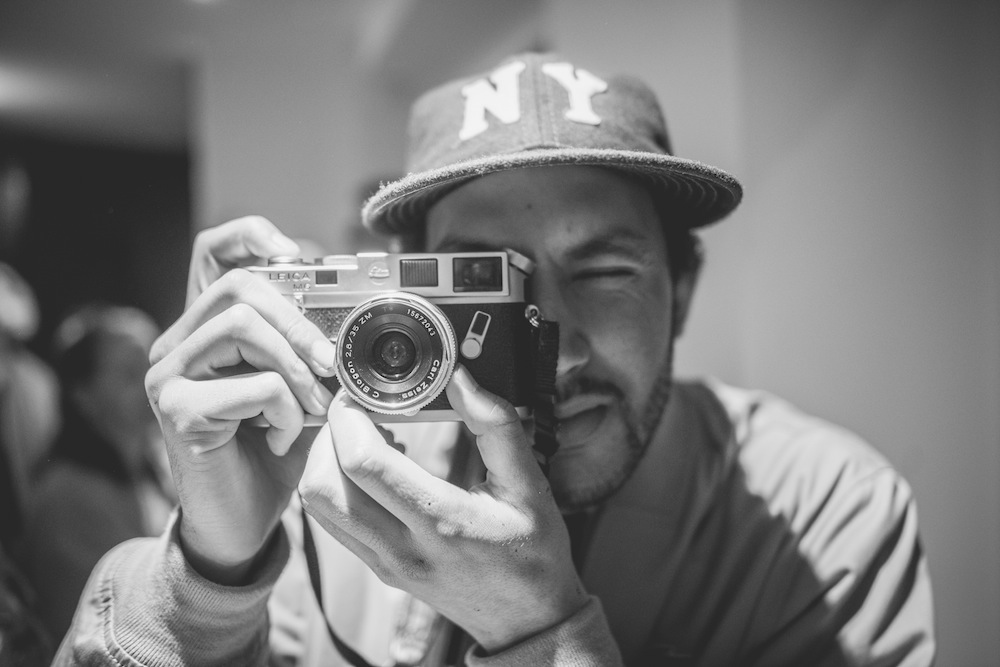 Can't forget the store manager Moe, who is also a The Hundreds skater, and a very good photographer. Check out his site –> pitchamerollin (film only).
Plans on expansion?
Yeah, if things go as we hope we will open more stores in the coming years. If so, it will be a combination of smaller "units" in commercial locations and similar to this store in the bigger cities.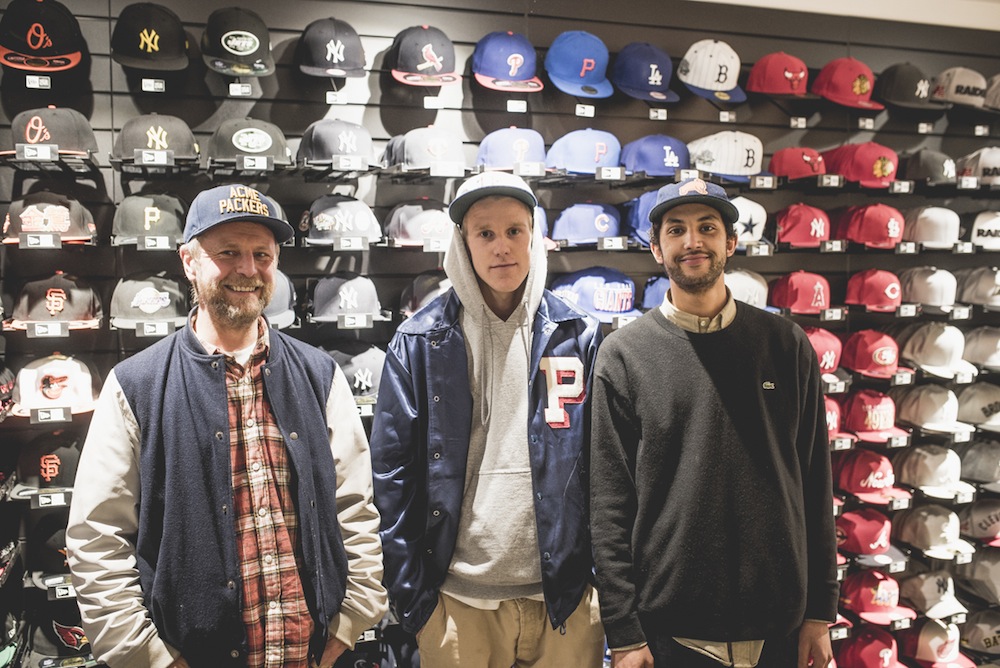 Team Lokk. Here to stay!
What will it take for you to say, "I did it. This is a success,"?
Even though we have plans to open more stores. I would see it as success if this first store will be known as one of the best stores in the market, where employes enjoy working, and with good financial results in the coming years. From there and on, only the sky is the limit!
::
A thing that was definitely a success was the opening party! Good times! A lot of people came out to support. S/O to Torggata Kennel Klubb for providing awesome hot dogs. I ate too many of course.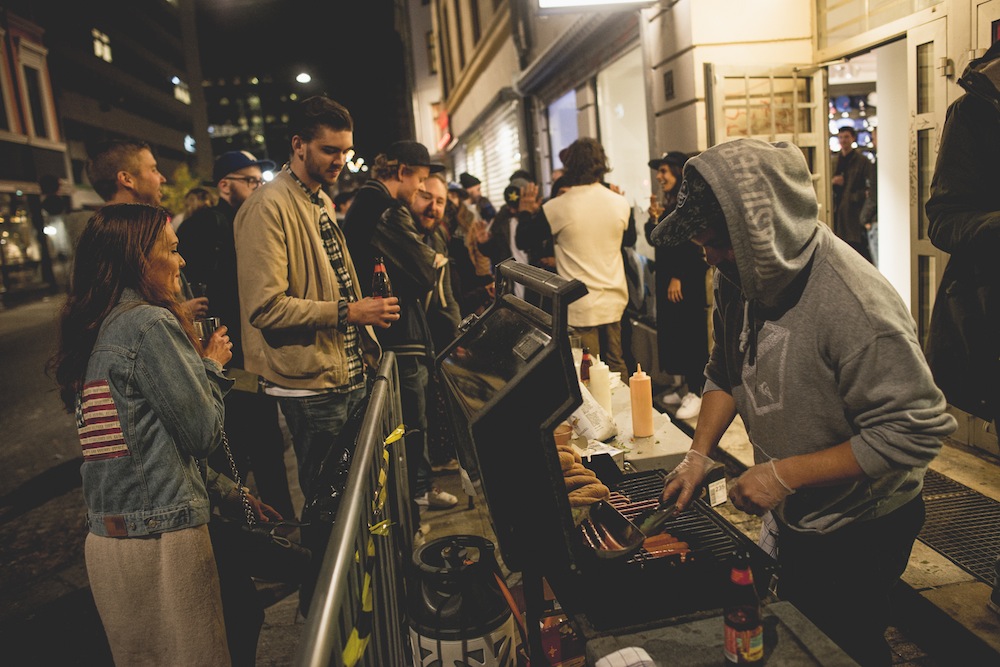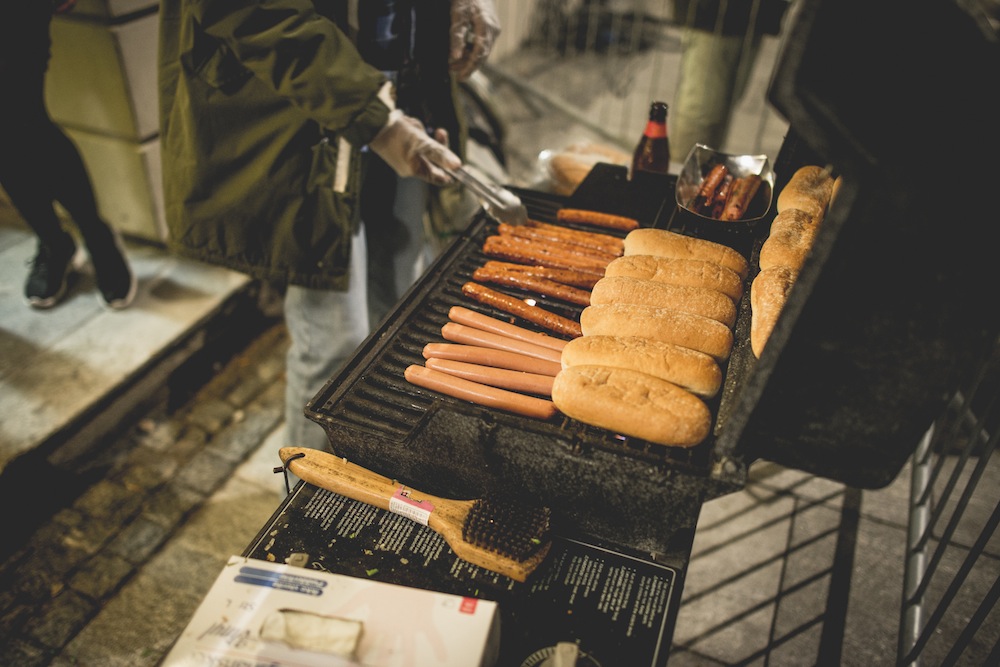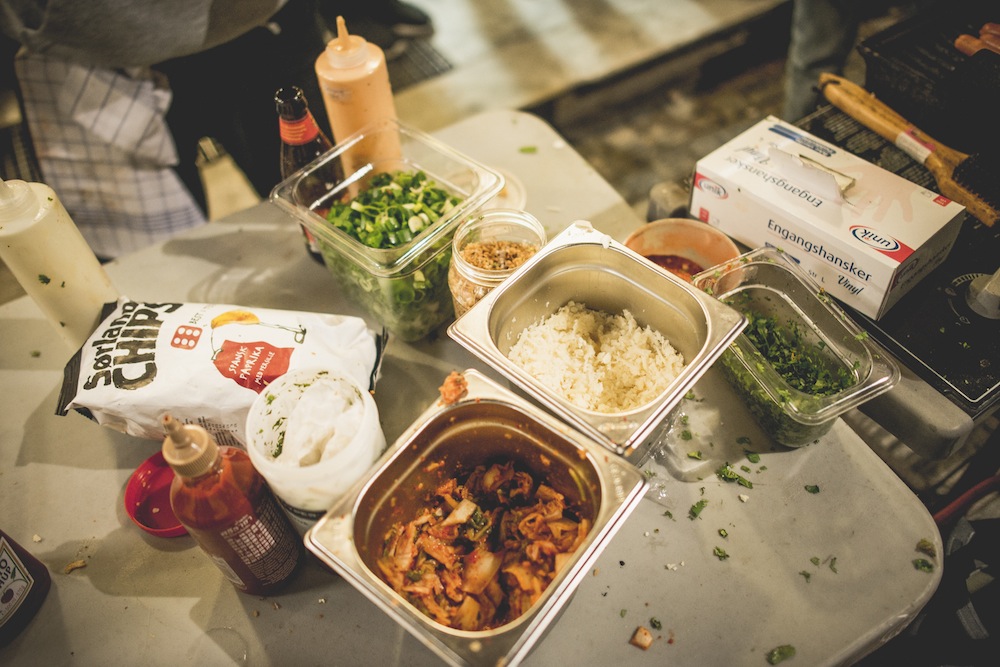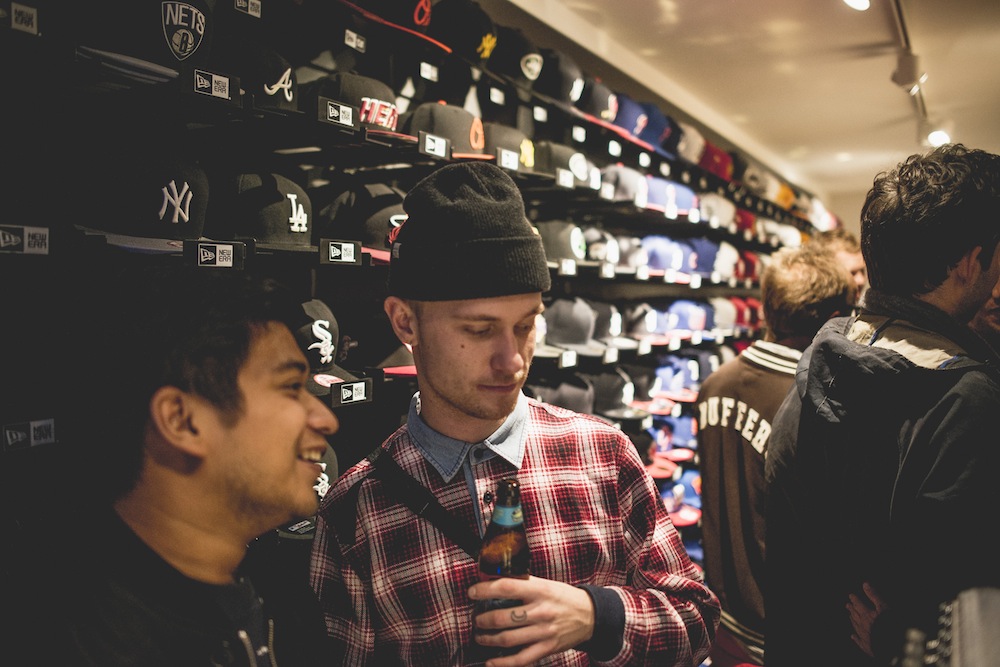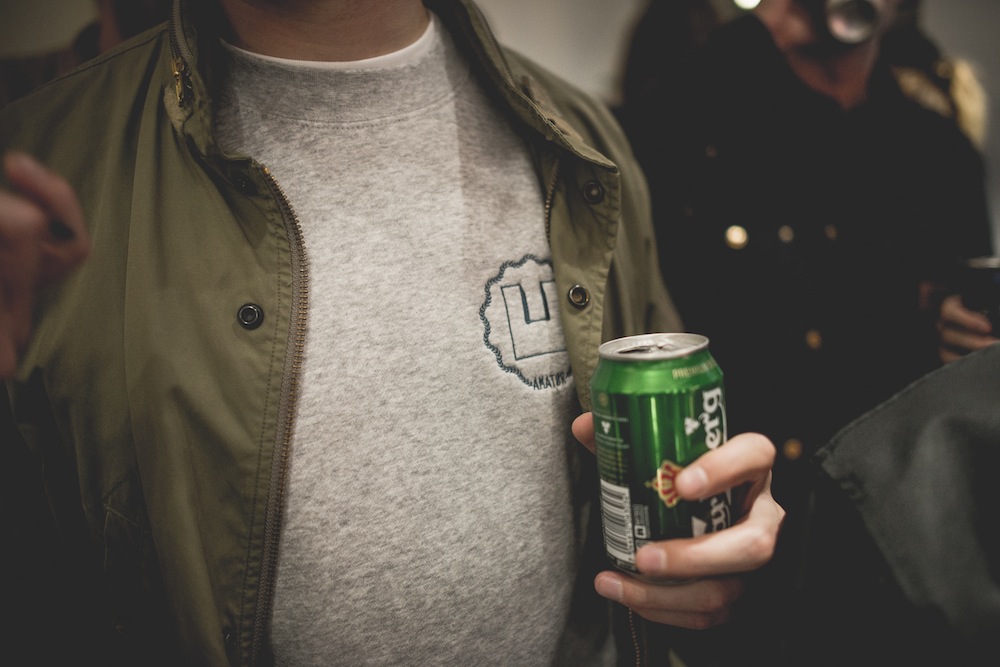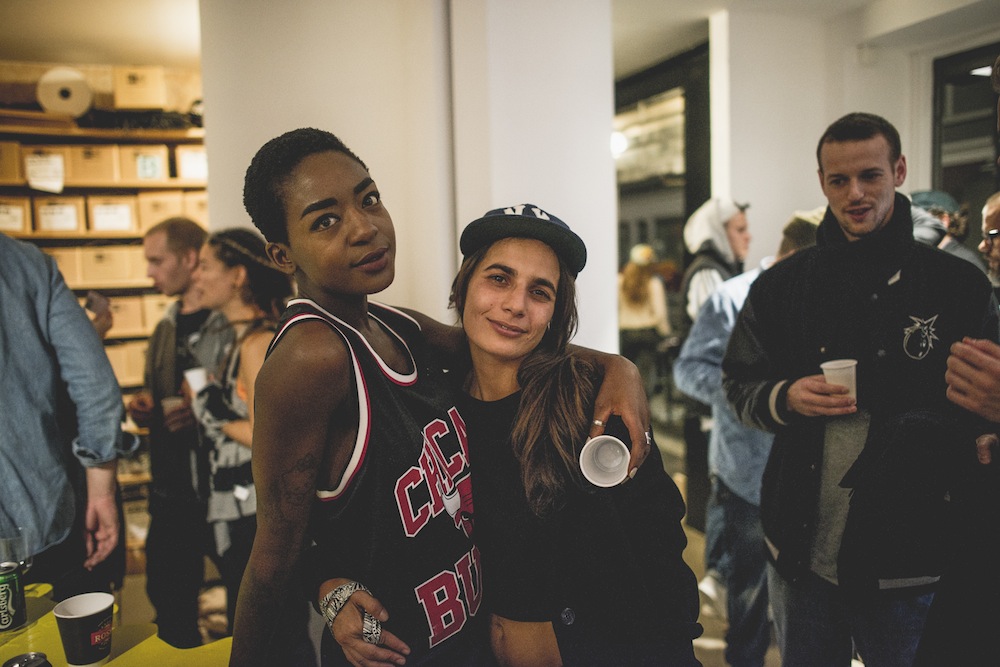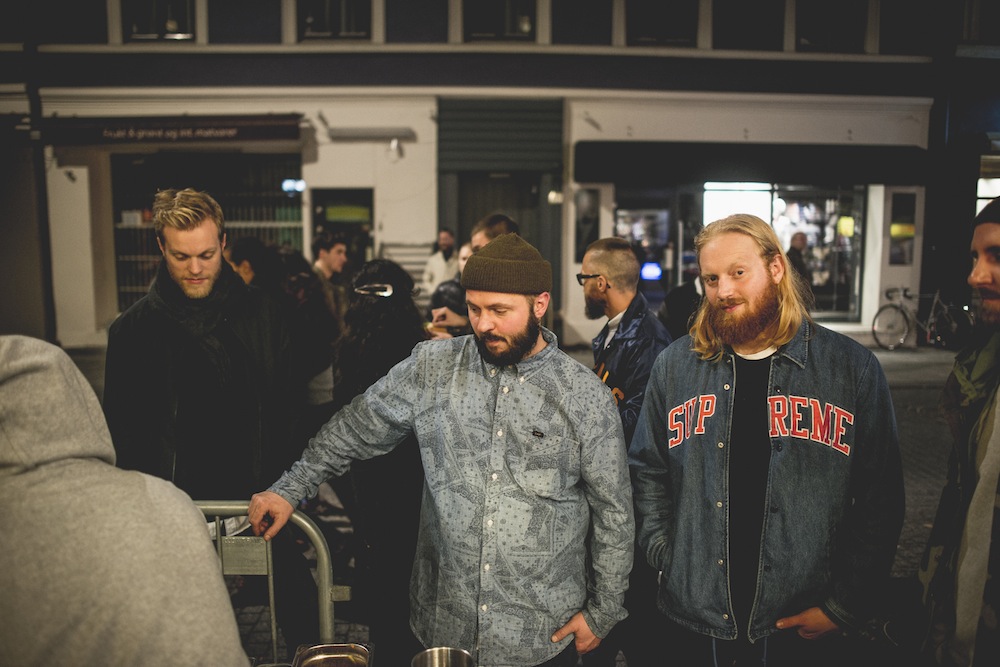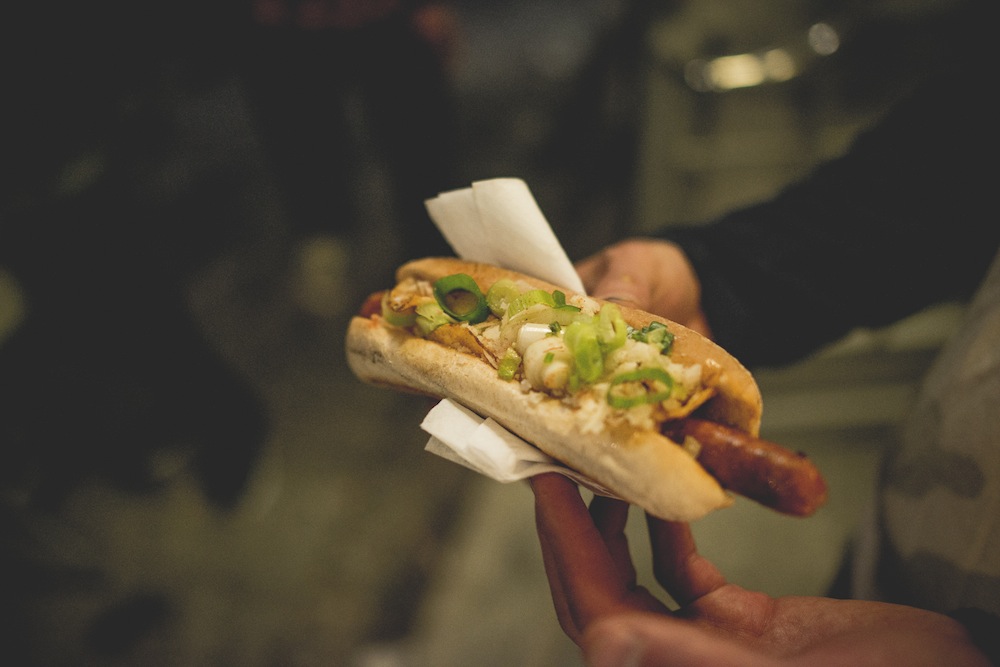 Win.
Follow them on instagram: @lokkshop