We attended Printed Matter's LA Art Book Fair (#LAABF) Opening Preview last night. Preview nights are fun because: 1. It feels less stress-y, 2. you get first pick especially for any exclusive drops, 3. No Age is awkwardly playing a set outside after what sounds like a Lush cover band playing at a bar in Long Beach, 4. it's not completely overcrowded with tote bag-wielding weekend warriors just yet – AKA the beer/wine line is short, and lastly, 5. there's only 4 guys wearing the exact same Palace long-sleeve! We brought along yung LA-based photo talent Julian Berman to get you guys some highlights we particularly liked from the fair, from Pau Wau (X16), to WSSF (X79), to Hesse Press (F26), and more. Our friends and fam OMMU (J07) and Slow Culture (J04) were there too, showcasing some of our favorite selections we saw at LAABF.
(Soon upon entering, Julian and I parted ways to catch up with friends/independently shoot. The whole fair is so overwhelmingly large that this is really the only way to go. So unfortunately, I can't walk you guys through all the images below and will only cross fingers and hope to die that you find these things, based on LAABF's most confusing map in the world. Later on, I half-wept while sucking down a Stella, meandering alone, almost zen-like, bumping into tote bags, numb… Until I ran into my friend Jason Adam Baker and we drank until everything was okay[!]. The end.)
Oh, and if you weren't already planning on going, the fair is going on right now, January 30 to Sunday, February 1. Go. It's free and will soon be Coachella-like. More info on the exhibitors here.
::
Funeral Press/Mystery?Club at X87.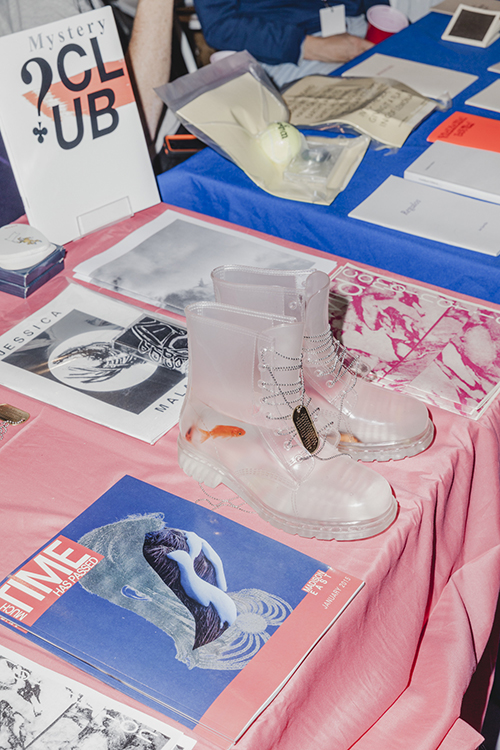 Nature World X WSSF on the side wall of WSSF's table (X79).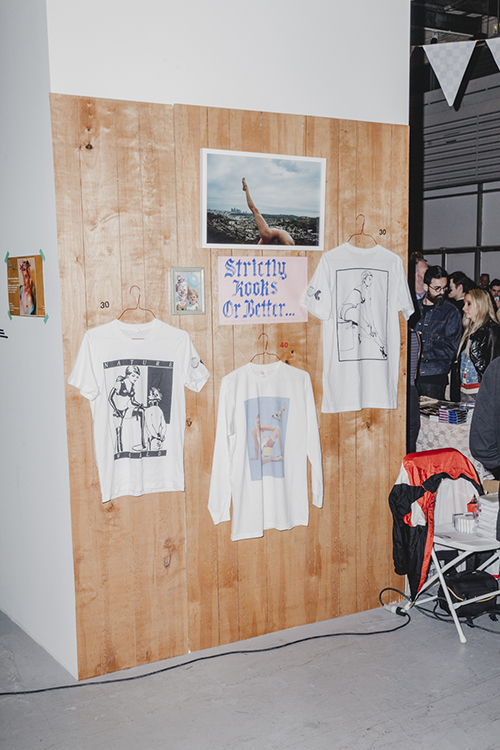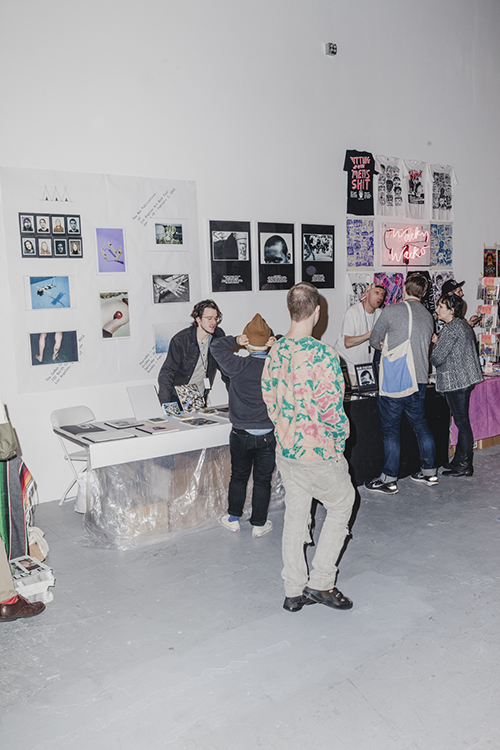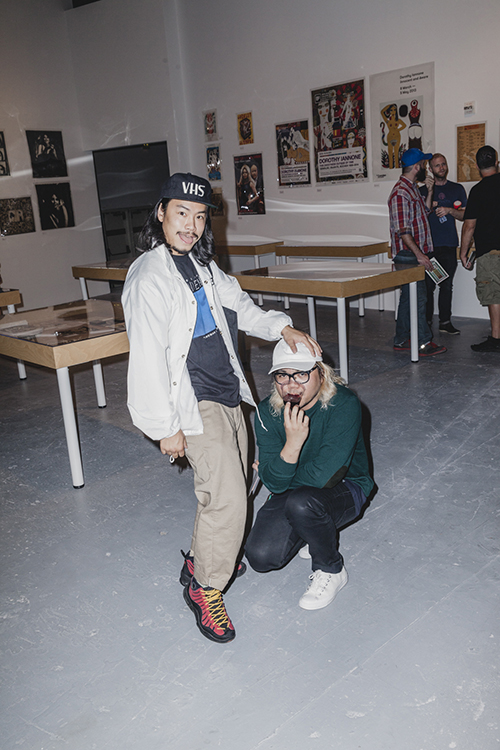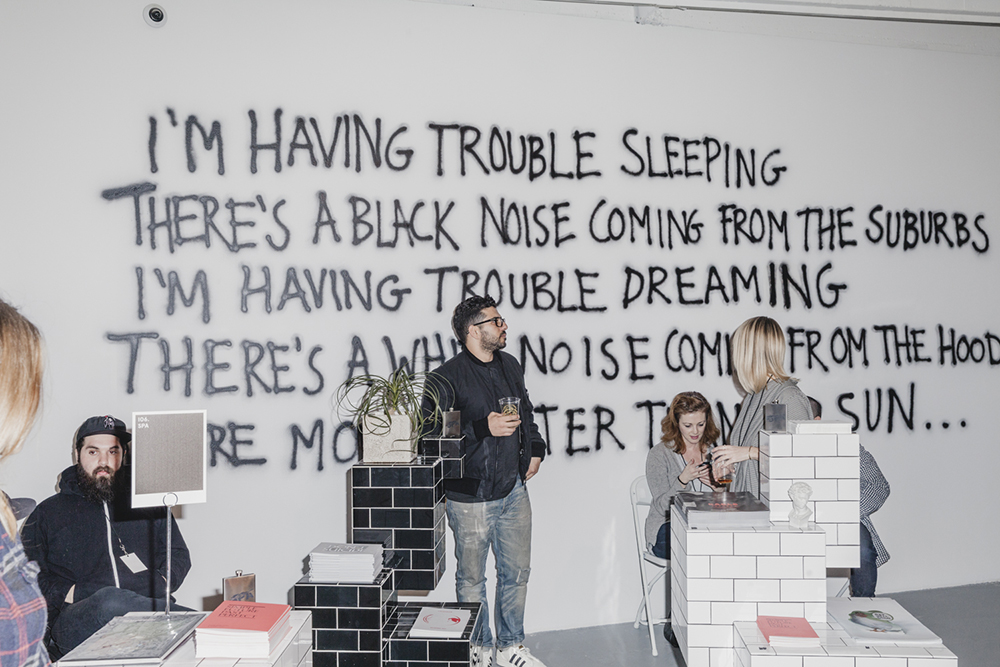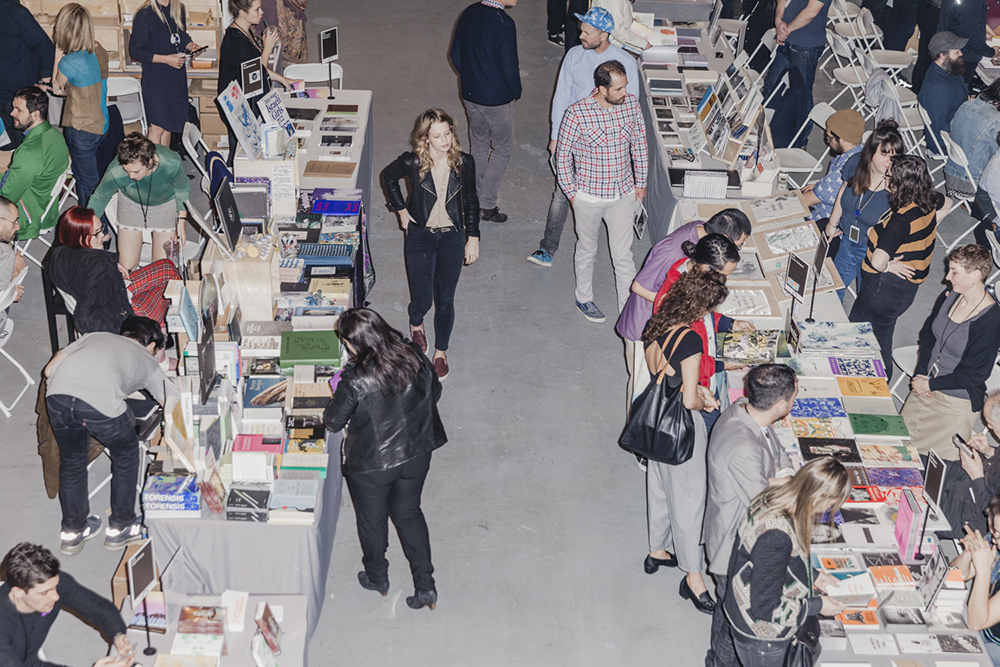 Cali's installation.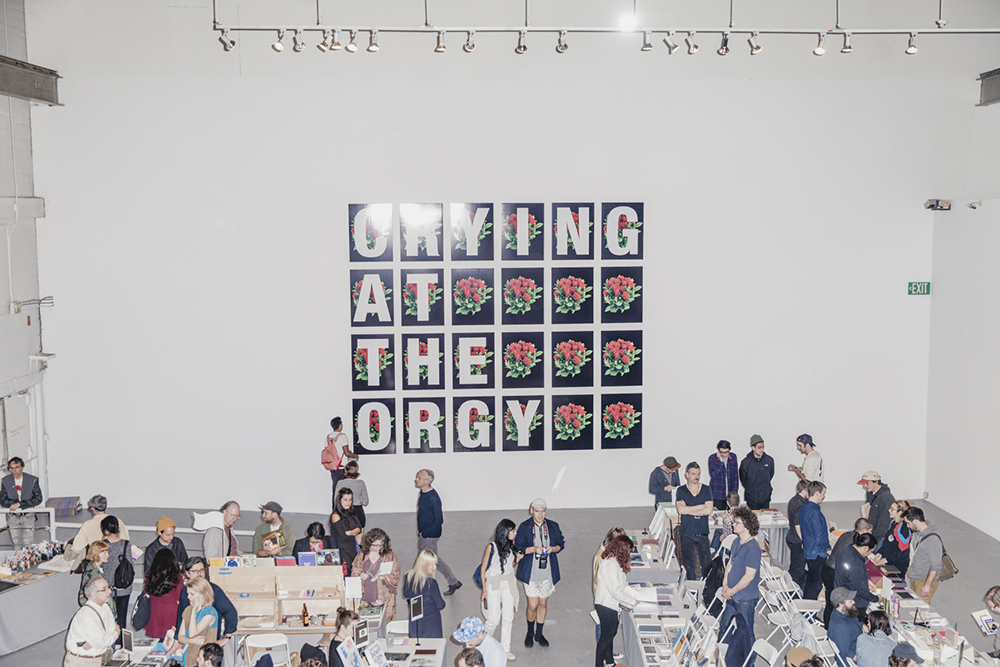 This was sick. "Spot – The Sounds of Two Eyes Opening SoCal Beach Photography 1969 – 1981, curated by Johan Kugelberg and Spot. The producer of Black Flag, Misfits, Minutemen etc. was a master photographer, his previously unseen pictures of beach culture and punk life in the '70s/'80s are iconic, and have been recently celebrated in his first book."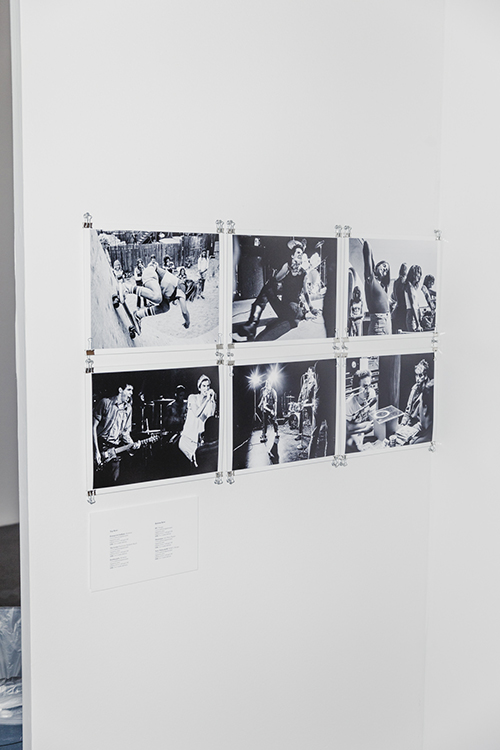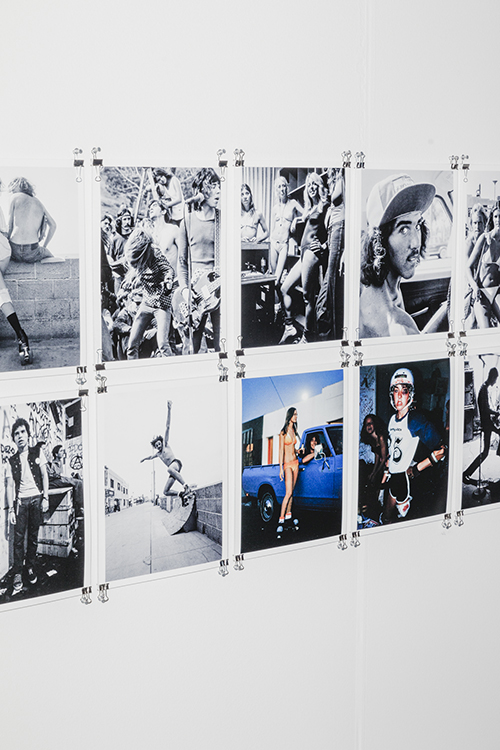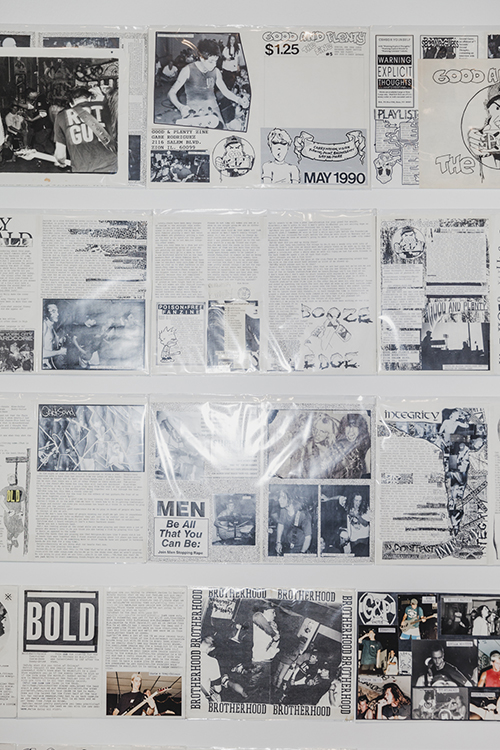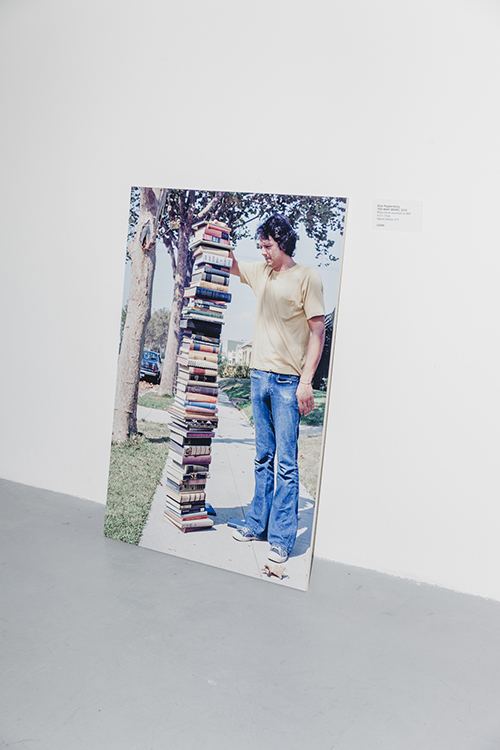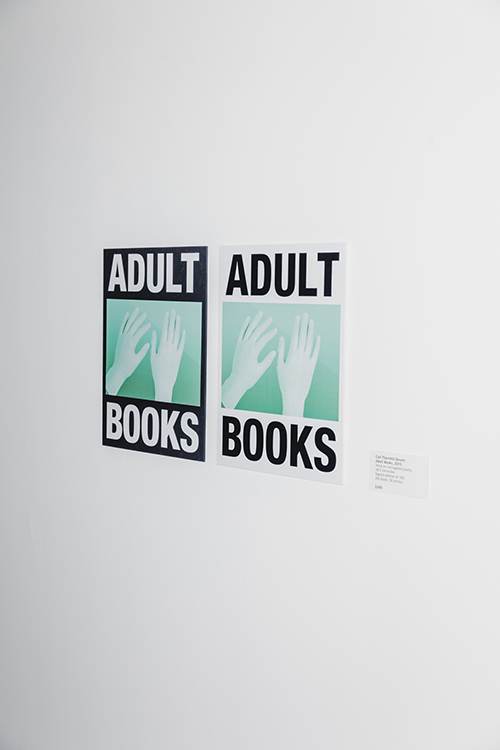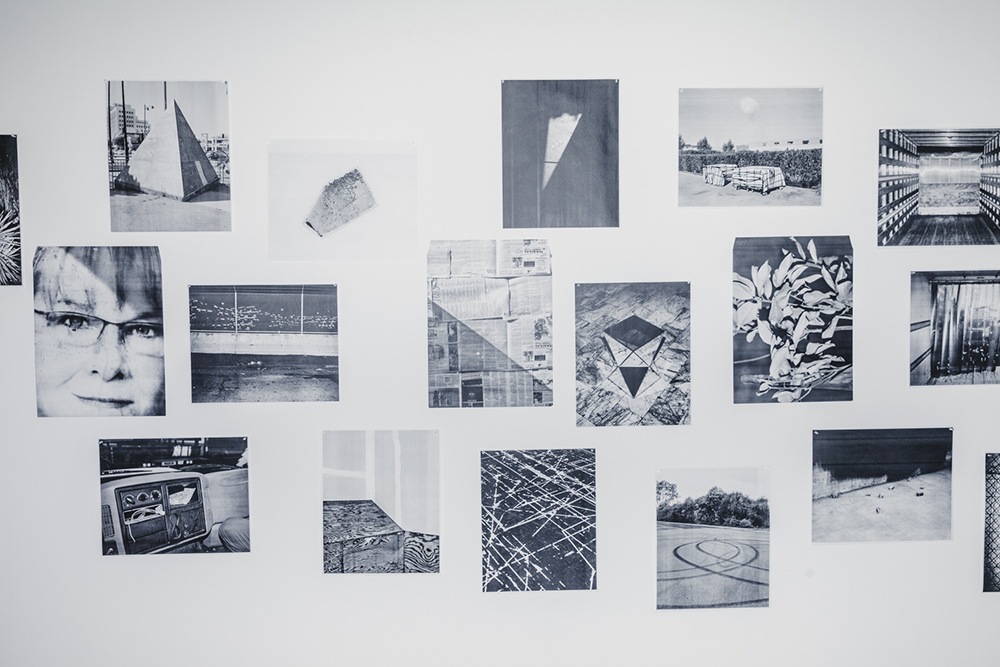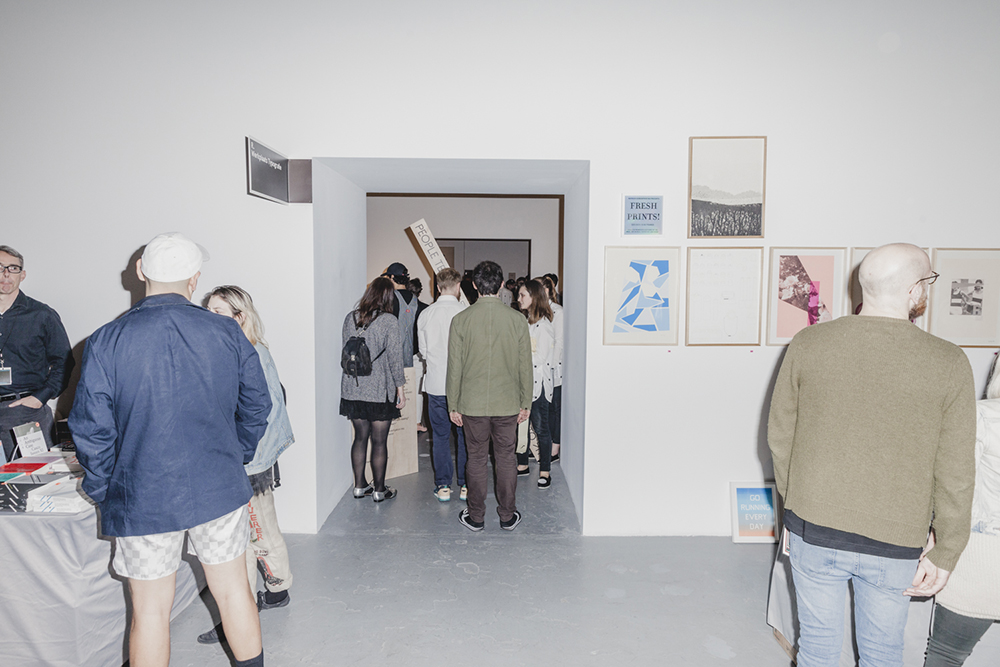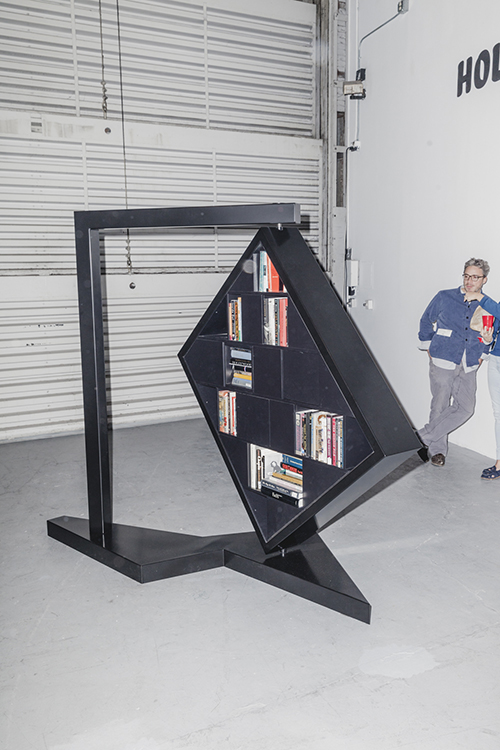 8 Ball.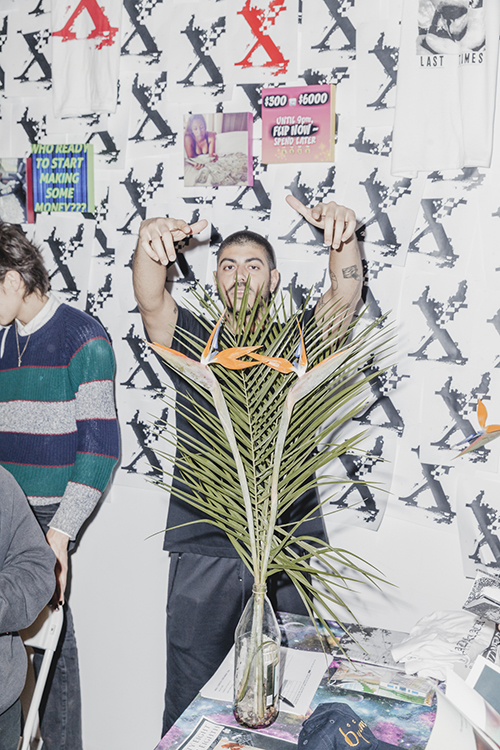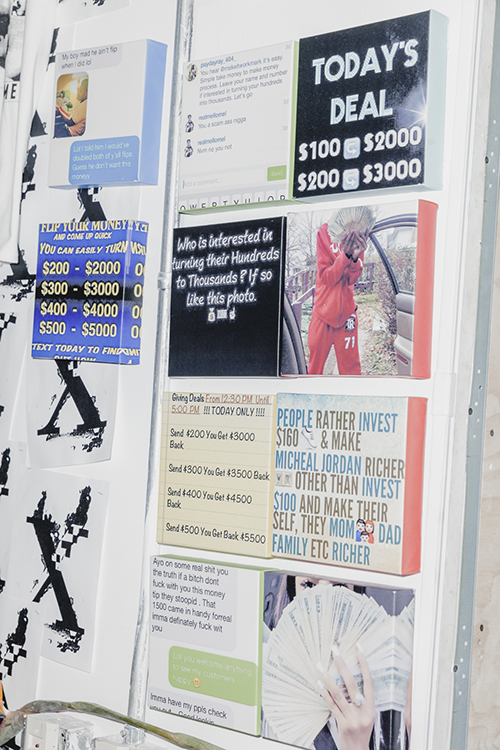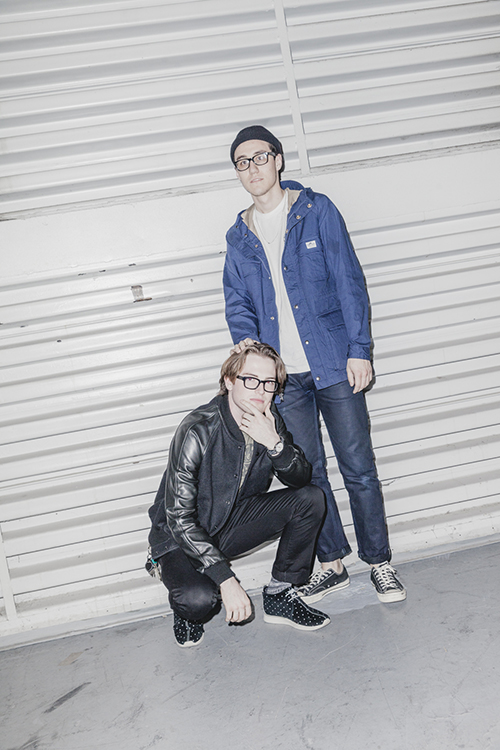 WSSF's huge booth at X79.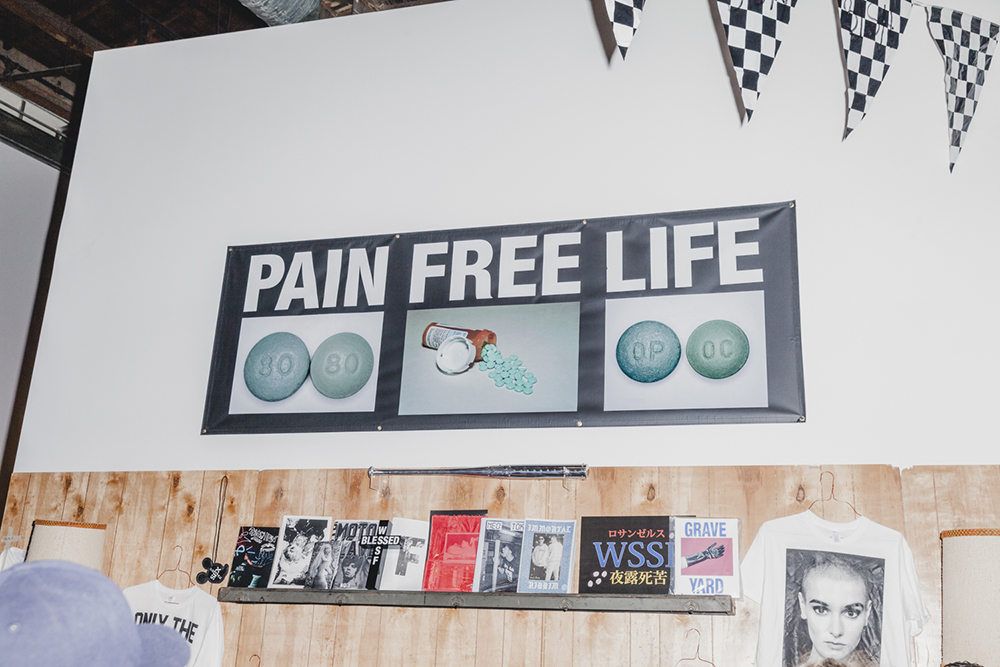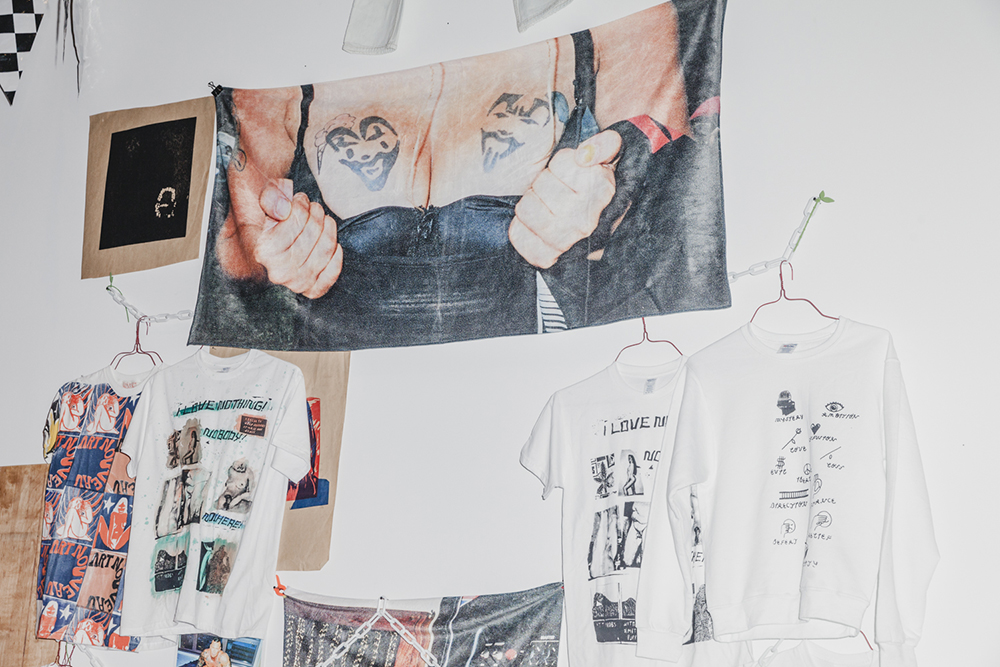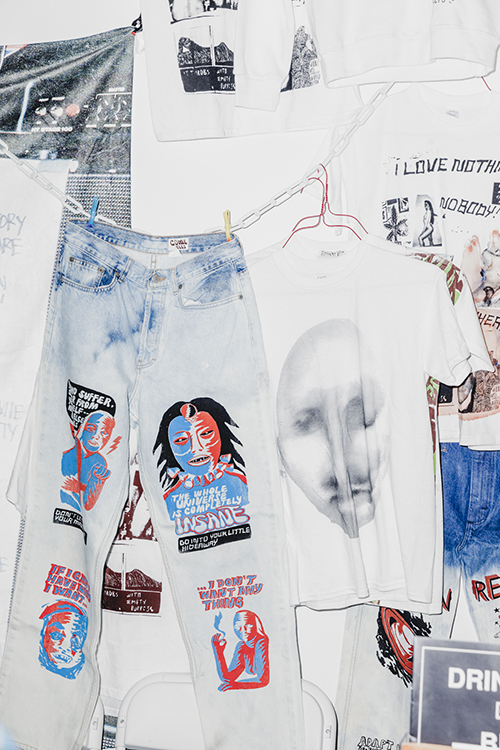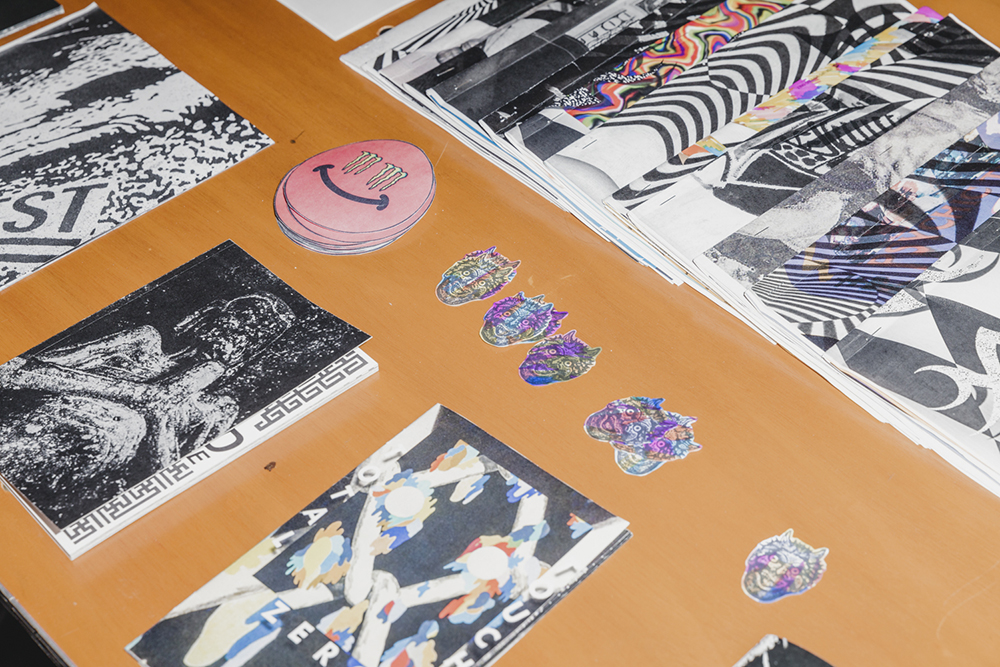 Pau Wau (X16).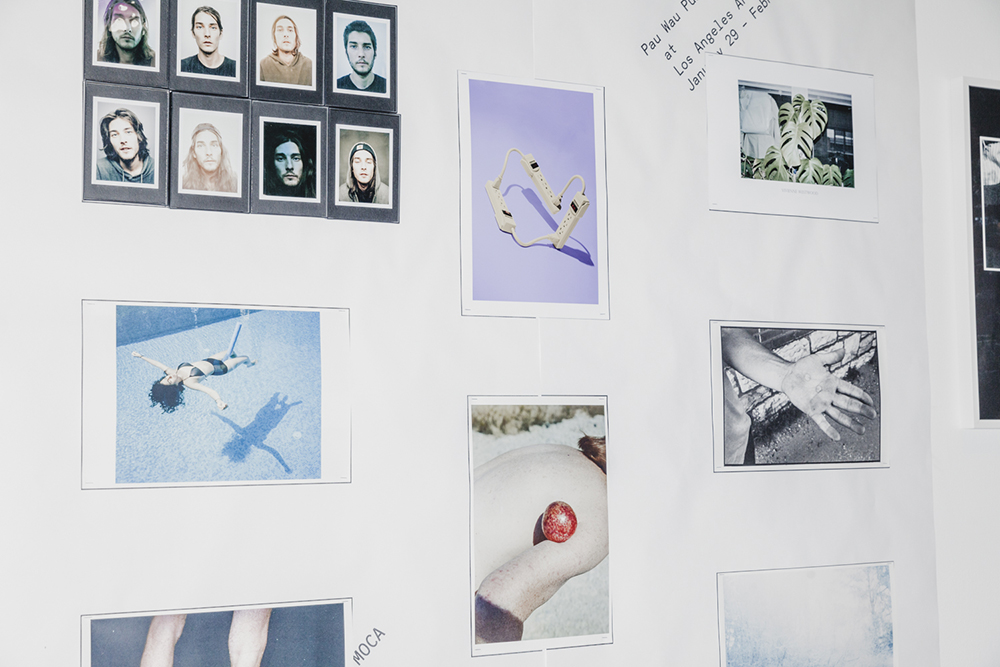 Basic Editions (X39). The "Misty" pamphlet is mine! Check it if you're there in the zine section. Yes, that's a butt on the cover. Oh, that fat hardcover is Elliot Rodger's complete autobiography, compiled of blog entries. It plays a Michael McDonald song when you open it and is apparently haunted. Ask Thomas about it.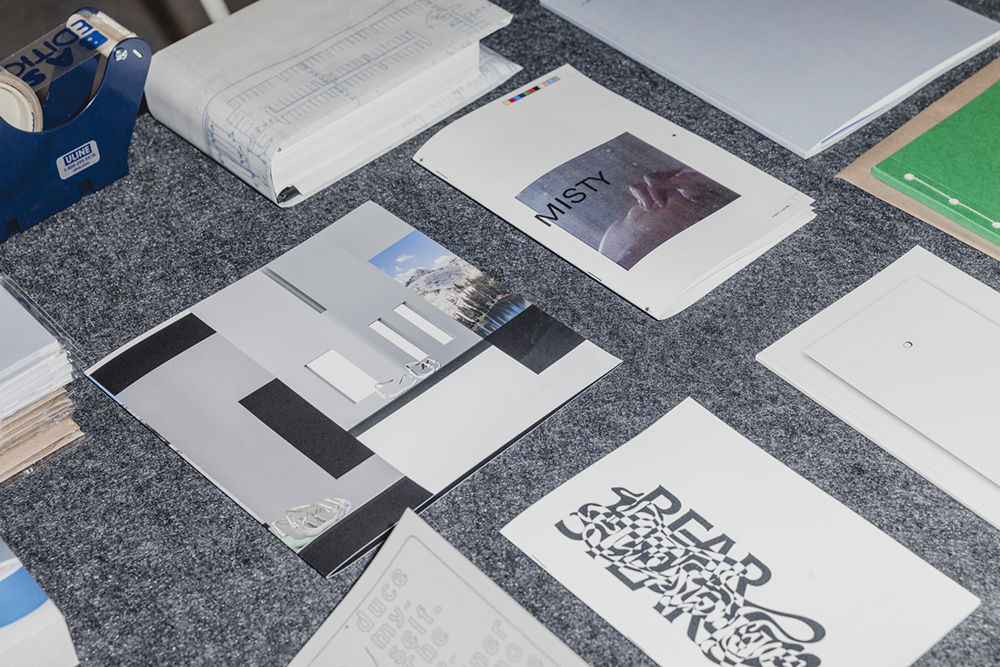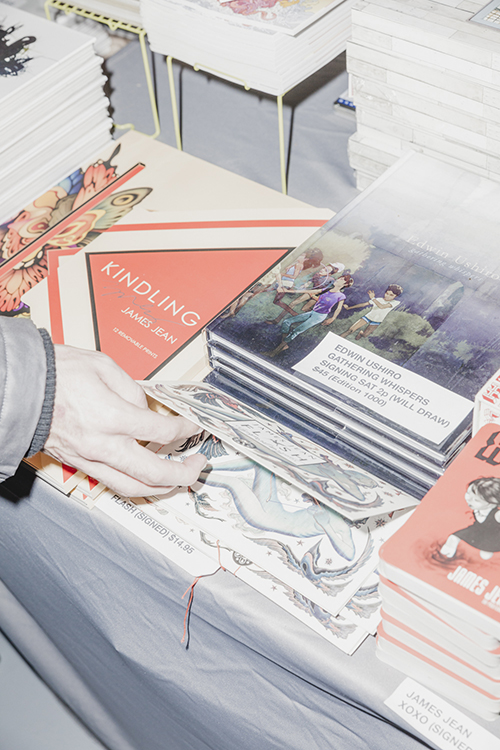 OG. Classic. Eric Nakamura with Giant Robot at J5.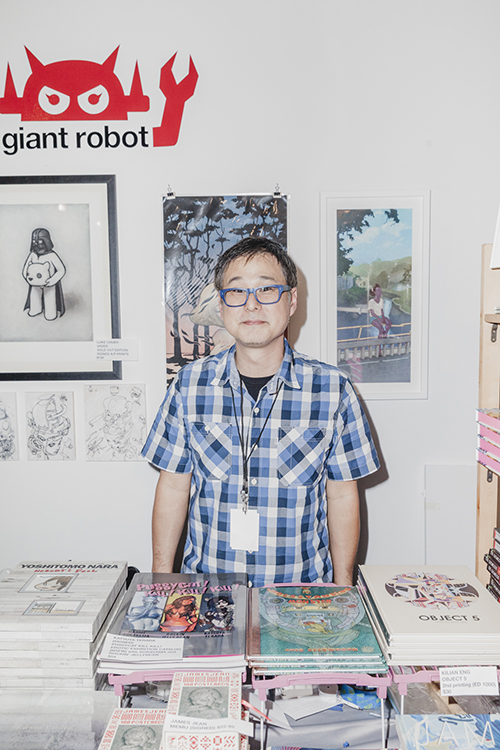 John Wiese & Clare Kelly with Hesse Press. F26 in the Mezzanine. Watch their really tight promo video if you missed it, and read Yasi Salek's interview with the multi-talented Clare here.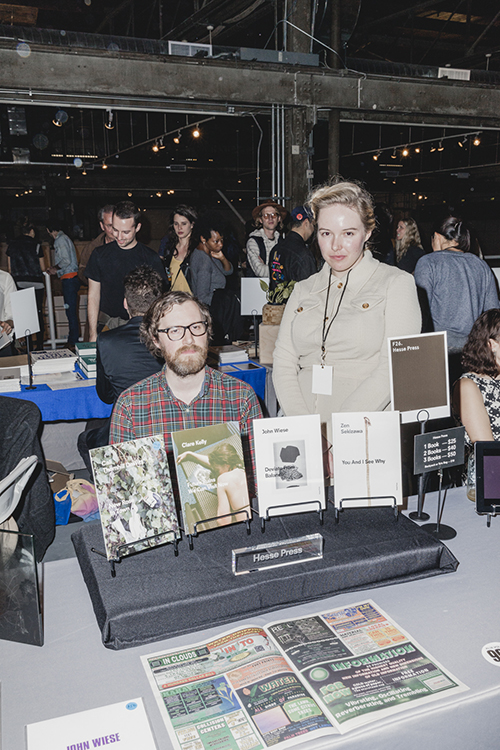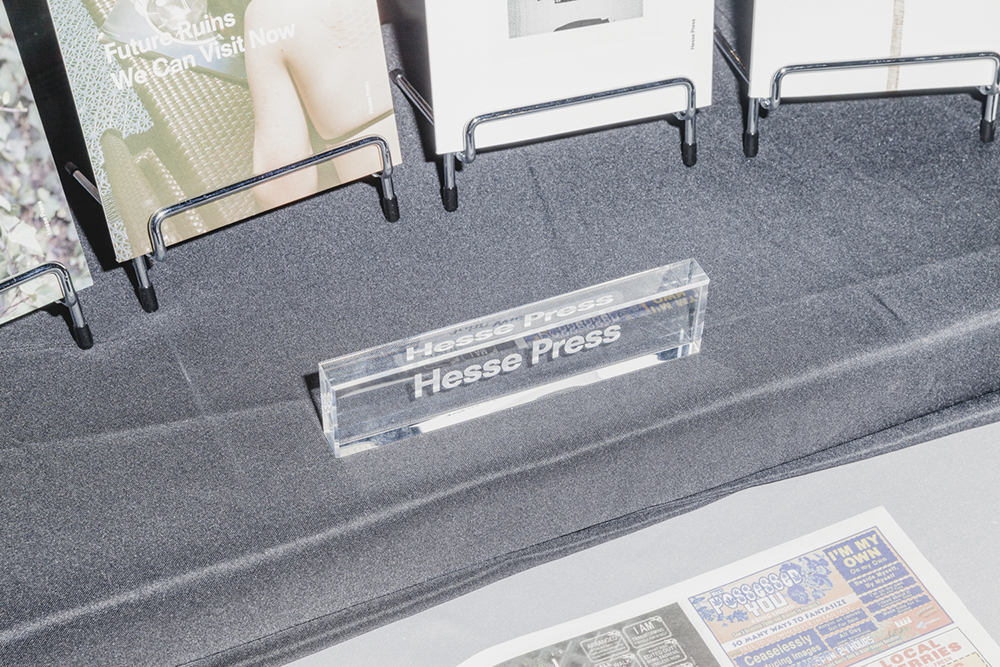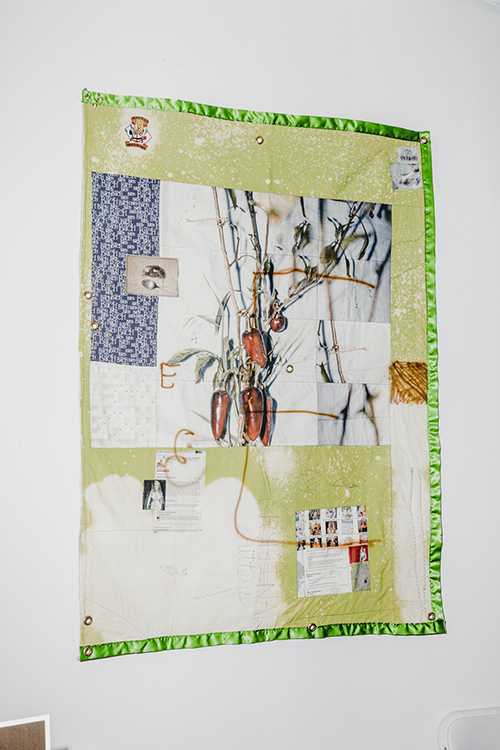 OMMU! Tasos Gaintatzis and Marina Legaki are amazing people, and they run a book shop & gallery called OMMU in Athens – and write for TheHundreds.com (like this). Their booth was in the area under the mezzanine and full of rarities. I loved their back issues of Toiletpaper Magazine.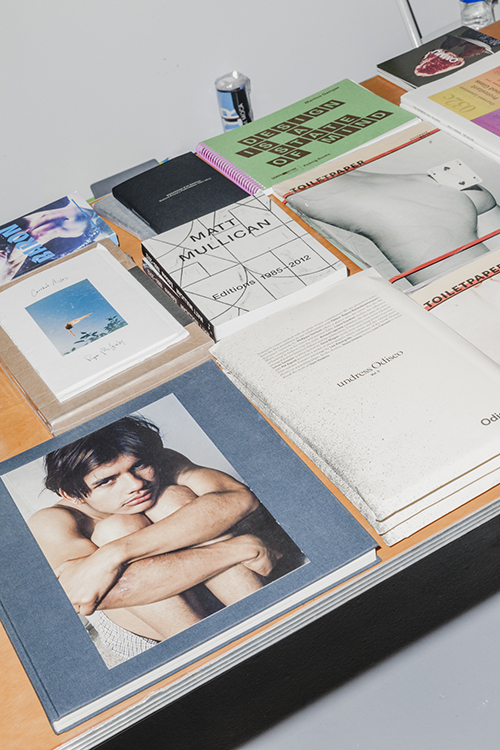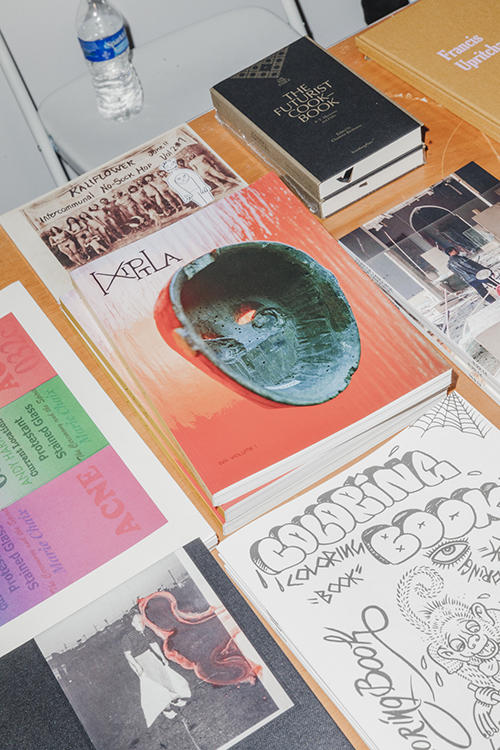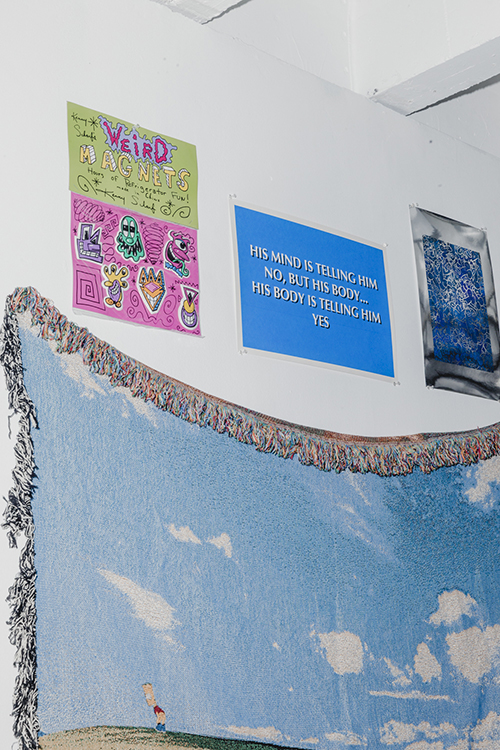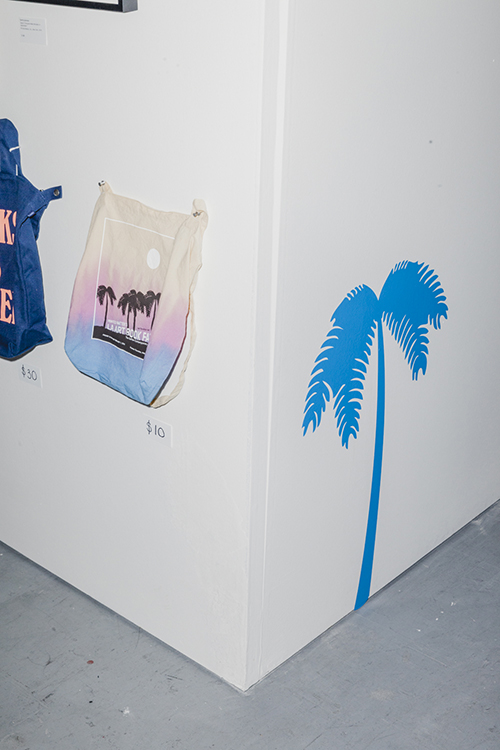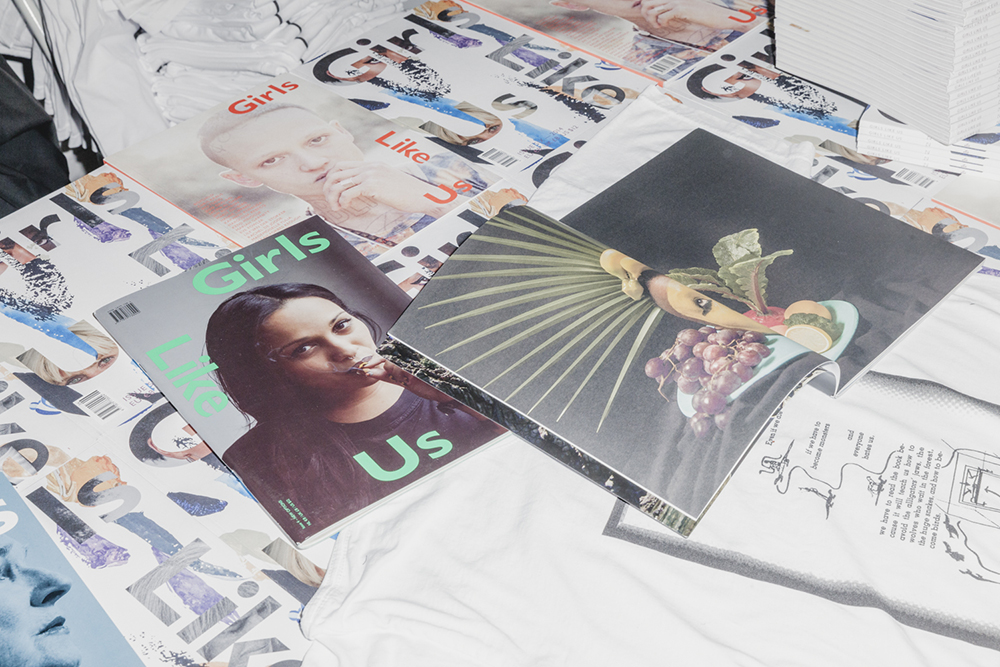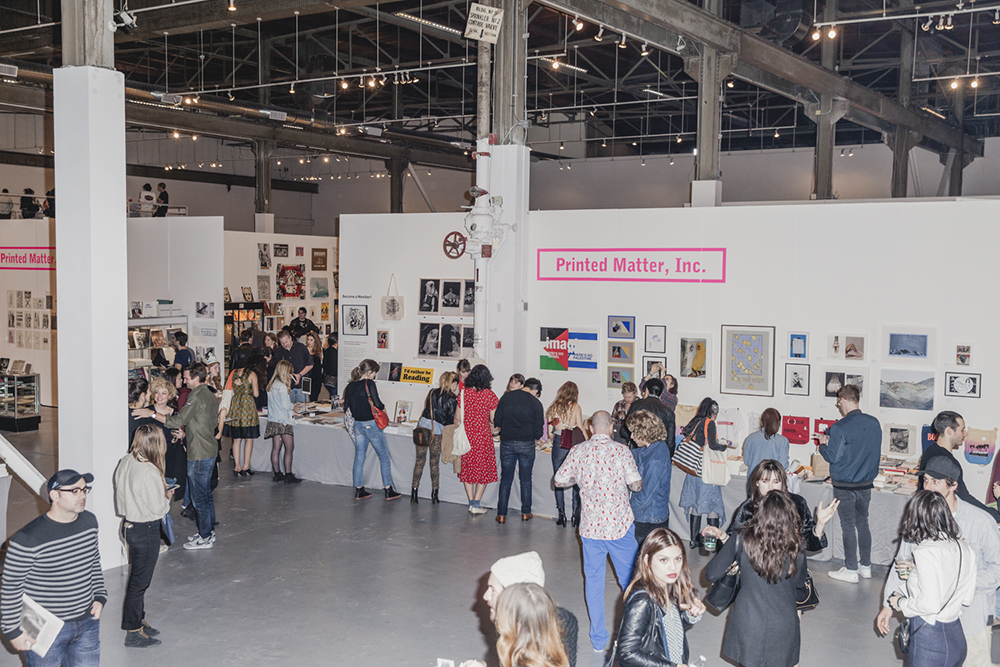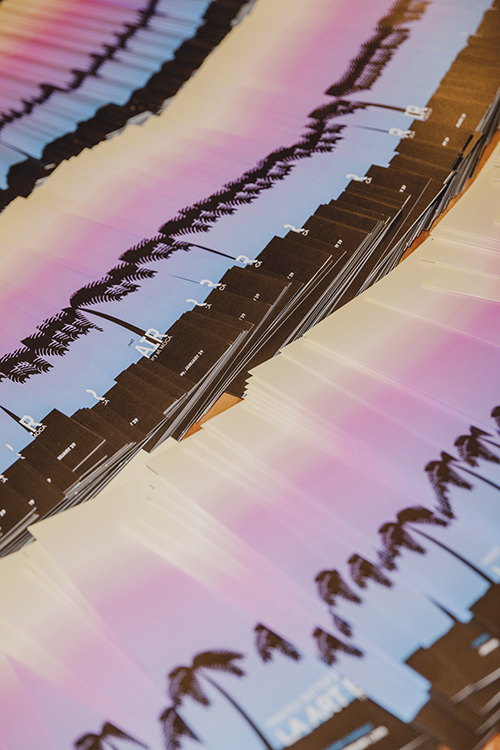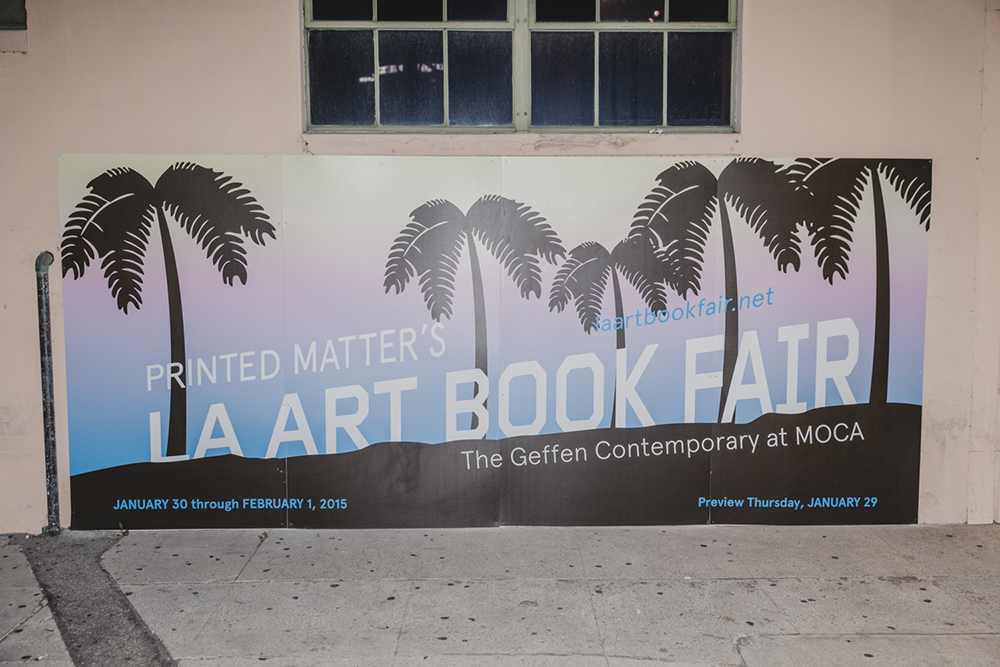 I regret not getting any photos of the great queer zines that were on display, as well as the profoundly moving Ed and Deanna Templeton exhibition. Shout out to Tamara Santibanez/Alexis Jade Gross (X80) and MASSIVE's incredible gay manga table (X70). And don't forget:
"…THE BOOK FAIR FETISHIZES ALL THIS STUFF." – Ed & Deanna Templeton.
Photographer: Julian Berman.