I heard of producer/rapper/songwriter Kent Jones' name for the first time less than a week before I sat down to speak with him here in London—that's a fact, and I can't pretend otherwise. Chances are this might be your first time hearing his name too, although a lot like me, you're probably already very familiar with his work. With production credits on projects belonging to the likes of Lil Wayne, The Game, and Curren$y—Kent Jones is hardly a beginner in this shit.
By now, you've almost definitely heard Kent's breakout single "Don't Mind"—an infectious summer cut that has sat in the Billboard Hot 100 for 16 weeks to date, peaking at #8 and likely to hang around until the end of the season. The genius of the track is in its light-hearted familiarity, subtly lifting inspiration from multiple genres and generations to create a club-friendly hit that is sonically appealing to the masses. He credits the song's success to the musicality he's trying to "bring back" to hip-hop, and it's hard to argue that he doesn't know what he's doing when you look at his early success. Born in Miami, Florida, he was raised with deep roots in jazz music—living and breathing the legacy of the genre's pioneers. With these skills in his repertoire, Kent is well-equipped to refresh the sound of contemporary hip-hop, not in a dissimilar way to his mentor, friend and We The Best head honcho, DJ Khaled.
As Khaled's protege, he has no doubt been at the centre of some very insightful #clothtalk—but in only spending a short time with Kent myself, I'm certain that he's holding more than a few keys of his own. Weighing up his raw musical ability, industry awareness and formula for success—I'm certain that you'll be hearing his name more than a few more times before the year is through. With hope, the following conversation will serve as a fitting introduction to the focused yet colourful mind of Kent Jones.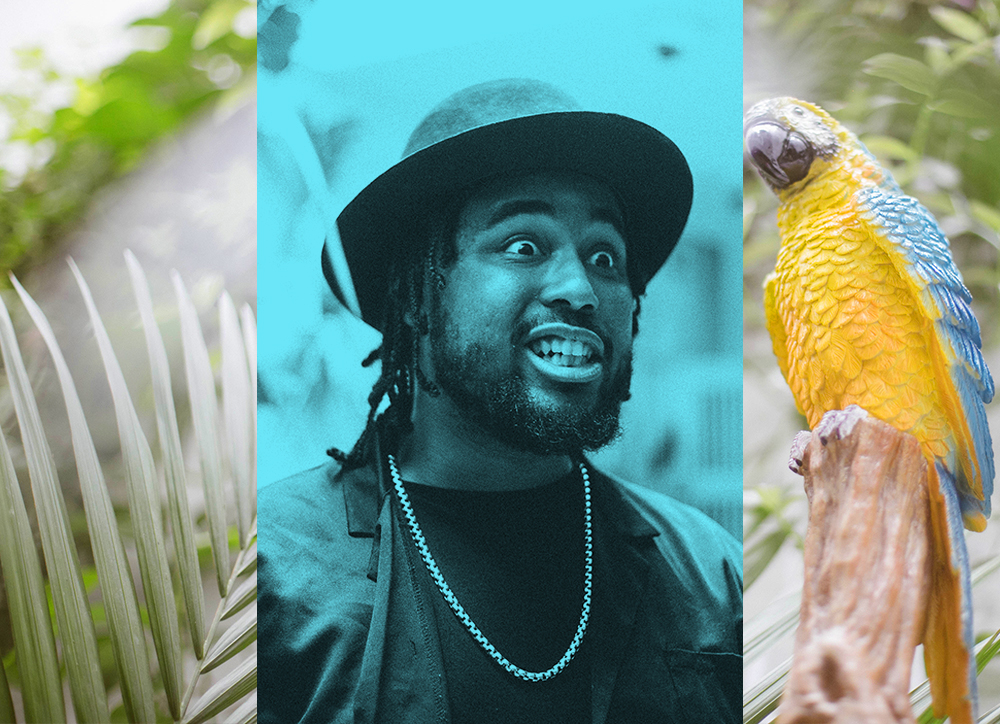 TOM WINSLADE: Let's paint a picture of your background first and foremost. Before Khaled, before the "Don't Mind" single, before the Tours mixtape—where did Kent Jones come from?
KENT JONES: I came from music. Music has been a part of me since before I was walking. From humming tunes as a kid, to pulling out pots and pans and hitting them at the age of 2, right up until I learned to play a real instrument—my future was always gonna be music, man. And if it wasn't gonna be this side of music, it was gonna be educational—I was gonna teach jazz to college students.
I've actually read about your background in jazz, it's interesting how that developed into where you're at now...
It's all the same. When you think about it, jazz was an 'urban' style when it first came out. Jazz was urban, gospel was urban—the difference was in the medium, and the many different styles within those genres naturally led me into hip-hop. It's all connected. That background is what allowed me to break down the medium and find my own sound within hip-hop. It's all because of those disciplines.
I hear that. What made you finally lock into this direction, or at least for now?
It just felt good, man. I liked hearing the music I was creating in this lane and after a while it just got more and more serious.
Was there a particular moment during that process where it flipped from simply creating music for fun, to "Oh shit, this could be my career now..."?
Yesterday! [laughs] Literally yesterday, we were on the plane and I was thinking back to when I was at college. College was hard, man. For one, an incident occurred that meant I didn't get to be a part of the program I went there for. The purpose of me going in the first place, the reason behind my scholarship—that got messed up because of this incident. Along with all that, I was struggling in general. I don't have no money, I'm in my apartment everyday making music, just trying to figure out what's going to happen to me. At this point, me and my momma are about to be homeless and I'm just thinking, "How?" I just want to pursue my music, but to my family I'm about to be a bum. Out there with no degree. I'm lost and afraid. These are all my feelings right then, I'm in my apartment making all this music and I don't even know if the world will be able to hear it.
Fuck. That's real.
So real. So yesterday I'm on this flight, and it's just hit me like, damn—this is exactly what I prayed for. Now, I'm praying for something else—so that next year I can look back with the same perspective, and allow that to push me higher again.
That's such a wild realisation. And I guess this is your first time in Europe too?
Yeah man, this is my first time coming this far East. I've been to the islands, I've been to Canada—but this is my first time all the way out here. I can't even explain how excited I am to be out here too. Any chance I can get to be outta the States right now, I'm taking it, man.
"I don't give a damn if it's from 20 years ago, 10 years ago, 5 years ago—whoever was responsible for raising the babies of that time, that's who I was listening to and continue to be inspired by."
I want to take it back to our discussion about your musical background. I can tell it's super eclectic, so I was wondering if you could list off a few people you grew up listening to...
[Kent listed the following names off back to back, with no hesitation] Count Basie, Duke Ellington, Ella Fitzgerald, Tommy Flanagan, Oscar Peterson, Red Garland, Nat King Cole, Louis Armstrong, John Coltrane, Miles Davis, Prince, Rick James, Michael Jackson, James Brown, Smokey Robinson, Chaka Khan, Tina Turner, Anita Baker, Patti LaBelle, Aretha Franklin, The Gap Band, Lionel Ritchie, Hall & Oates, Coldplay, the Ohio Players, George Clinton, Quincy Jones... man, I was supposed to say Quincy Jones at the start...
Because Quincy Jones is that dude for you, huh?
Quincy Jones is my guy, no question... Then it's 2Pac, The Notorious B.I.G, KRS-One, Kanye West, Jay Z, Lil Wayne... and it goes on like that. All of the people that played a key part in the shifting of culture. I don't give a damn if it's from 20 years ago, 10 years ago, 5 years ago—whoever was responsible for raising the babies of that time, that's who I was listening to and continue to be inspired by.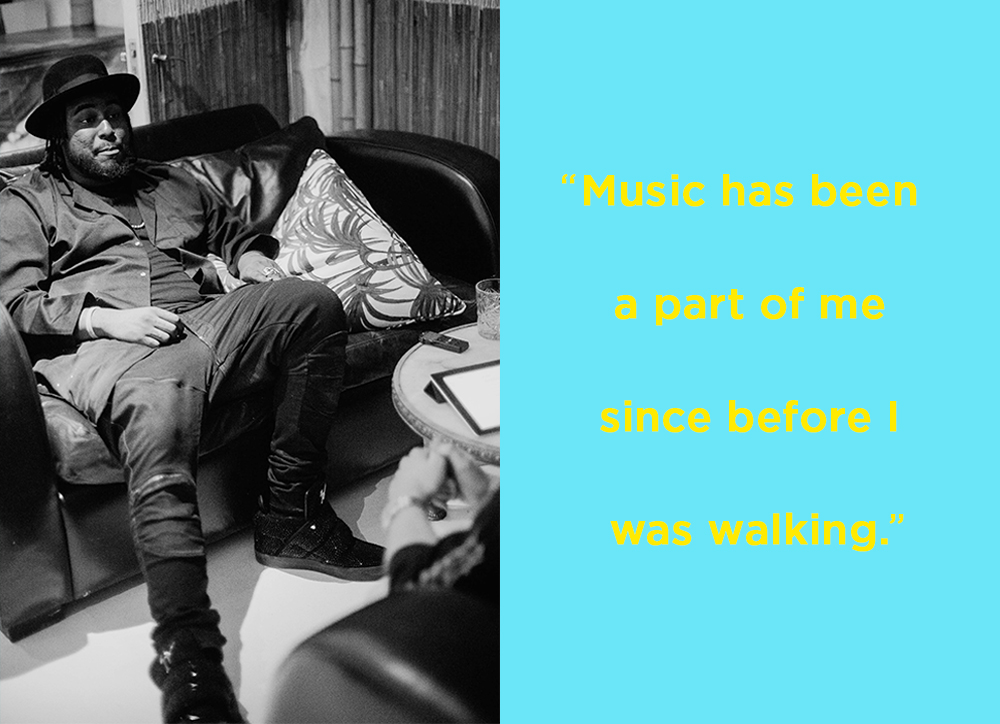 I see where your head is at now. You're looking at that list and you're like, "Kent Jones needs to be on that list." That's your mission.
Absolutely. It's a legacy.
With that in mind, where do you fit amongst the current landscape of music in 2016?
I wouldn't say I fit 'amongst' it, really. I'd like to think I'm bringing something completely new to the table. That thing I'm bringing is musicianship—quality musicianship, too. I'm talking the truest quality, not just, "Yeah I rap and sing, so I'm a musician." It's deeper than that. I'm not about all that climbing up the walls and hanging off the ceiling at my shows shit either...
You're not a fan of the new influx of "hype" artists?
Forget that. At the end of the day, nobody truly cares about none of that. I'm in it for the music. There's no longevity in any of that clowning. That's why I'm proud of when I was on Breakfast Club, I went in there with my keyboard, dude. I wanted to show them a real musician. I think it's unacceptable to call yourself a musician if you can't play an instrument. You're a rapper, sure—but don't lie to the youth. How you gonna the teach the youth that musicianship isn't about instruments? That's like telling someone you're a surgeon and cutting them open without reading one damn book in your life. Please.
That's an important message. I mean, I enjoy the hype wave of hip hop—for what it is—but there is a definitive difference between being one of those artists and being a musician, and it's important that the kids know that.
It's super important that the youth understand the difference. That's all I want.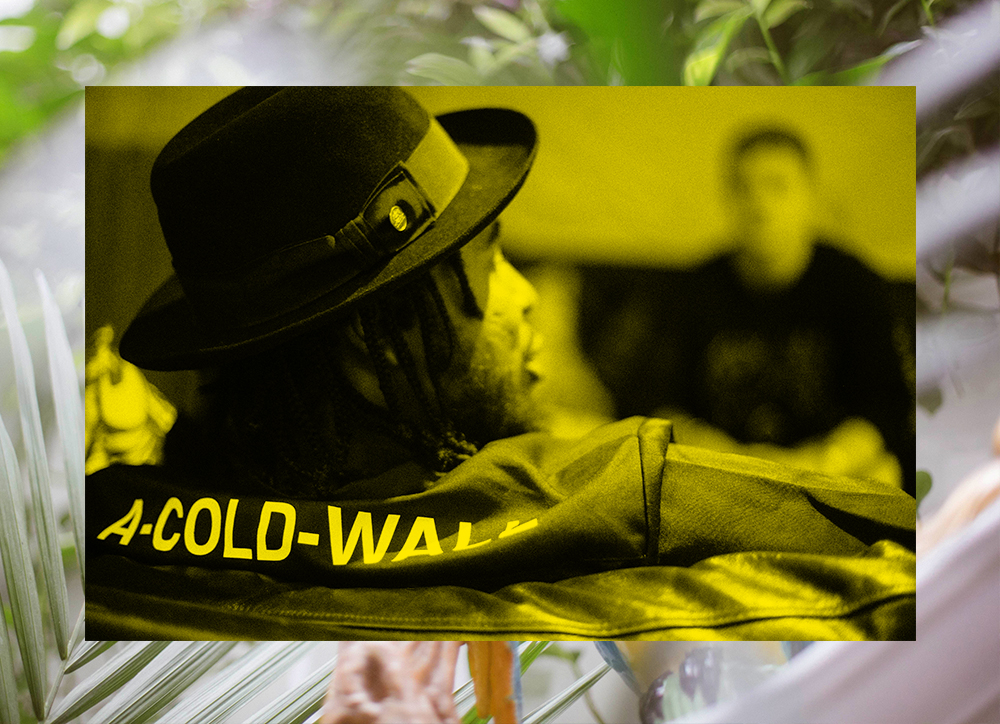 I have to touch upon the dynamic between yourself and DJ Khaled. What's it like when you're in a room together?
We're fam. We each had our own vision, and he's been on his vision for years. He's been known for a while now, but in the past two years he's taken it to a whole other level. I feel like I've had my own vision for a while too, and in the same way it's time for me to step out and rise up to my next stage. Me and Khaled were family first, so it's all natural. We're growing together, and that's major.
The single has popped off crazy. I'm sure the people already know about all of that, especially now the remix with Lil Wayne and Pitbull has landed. So focusing elsewhere, what else have you been working on that people might be less aware of?
Shout out The Game. The Documentary 2, I did two joints on there. One with me, Cool & Dre and one with my partner. Shout out Lil Wayne, with the Free Weezy Album. Track #15 was me. Then there's Curren$y, I did a few tracks on Saturday Night Car Tunes, and a couple joints on The Owners Manual, too. Big shout to Fat Joe, we been working there. There's some other things in the pipeline... shout out Diddy... shout out Uncle Snoop... there's some things. Big shout out to Ty Dolla $ign and Lil Dicky too, the record we're working on together... that's heat. Then me, Ty Dolla and Post Malone have joint together too. There's a lot. It's gonna shake things up.
Can't knock the work ethic. And what about new Kent Jones projects, what's coming next from you?
Hella new music is coming. I got a mixtape coming out called Too Much Too Soon, so look out for that. We're building the album too. No date yet, but it's coming. The album title is No Plan B. Right now we're just getting all the music together, working out where we need to add live players. We need to work on all those little surgical, minor edits too. I'm working with a new artist that you're gonna hear about this year too. Just be ready for epic greatness.
***
Follow Kent Jones on Twitter and Instagram for all the latest.
Photography by Annabel Lake. Creative by Tom Winslade.