This last Saturday at Honor Fraser gallery, Kenny Scharf presented his latest solo exhibition "Born Again," consisting of a diverse show of work from repurposed thrift store paintings and early videos. Known for his graffiti and imaginative, colorful characters and imagery, the show centered on themes of pollution-induced anxiety and environmental erosion. Other work at the exhibit along with the co-opted found paintings included several video installations presented salon-style, complete with '70s-era furniture, TV sets, and makeshift bongs – each space littered with ashtrays.
The show will be on display from now until April 4, 2015, at Honor Fraser.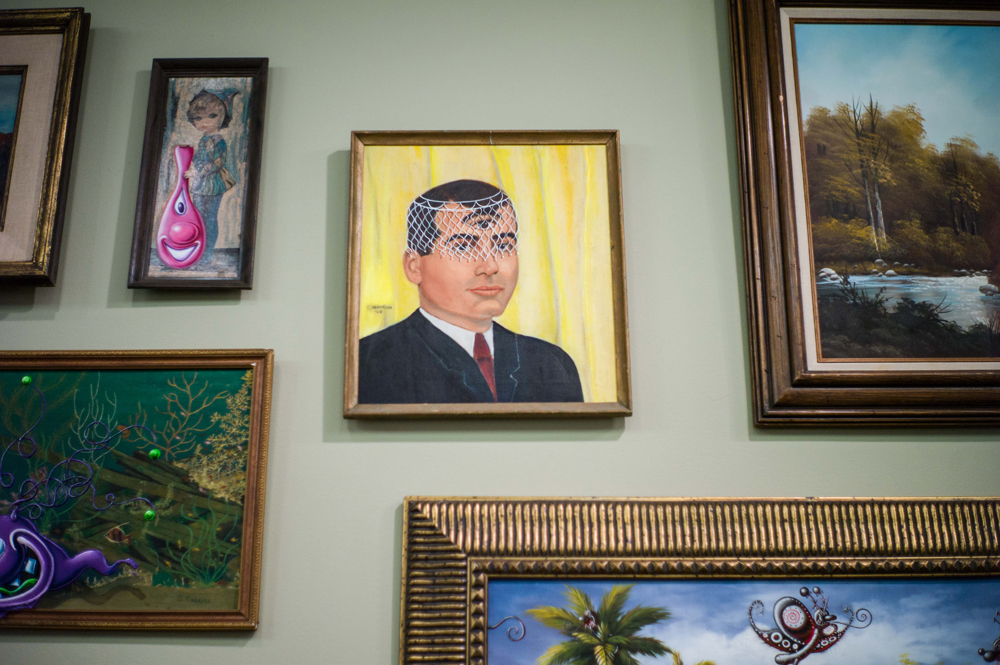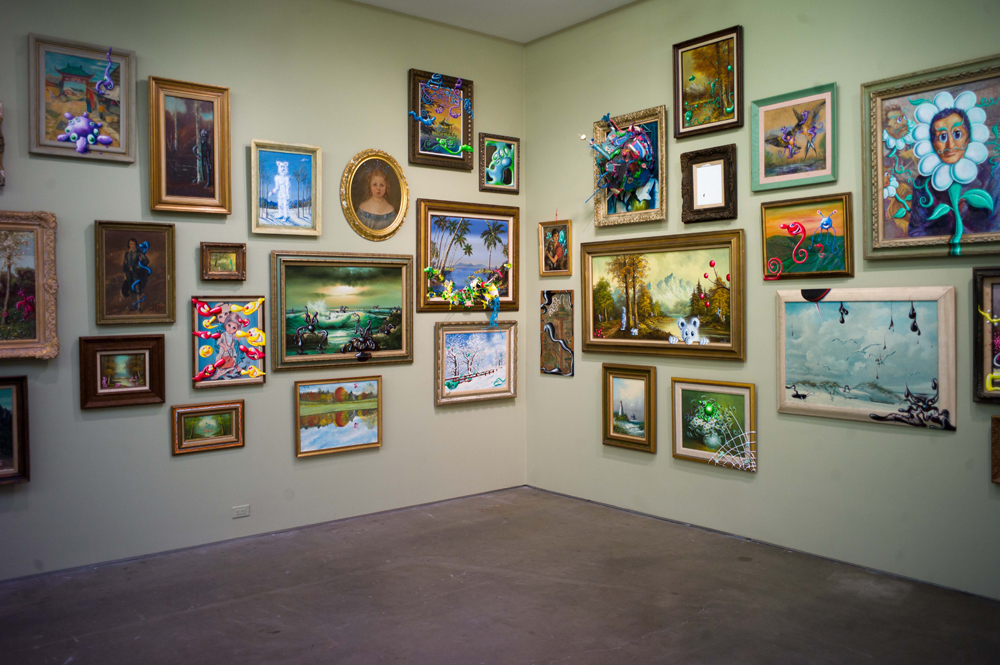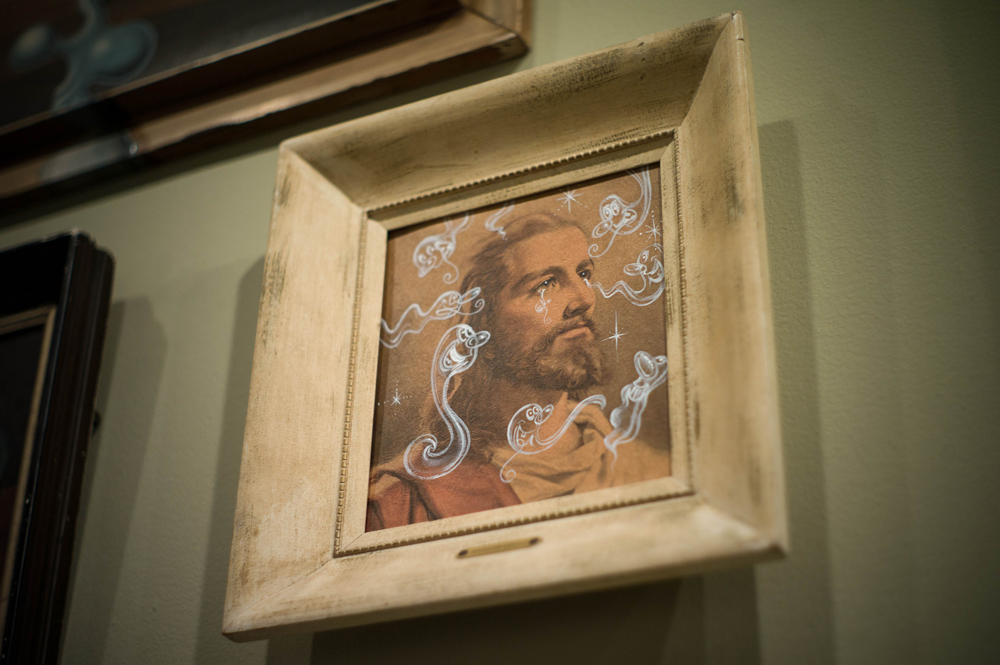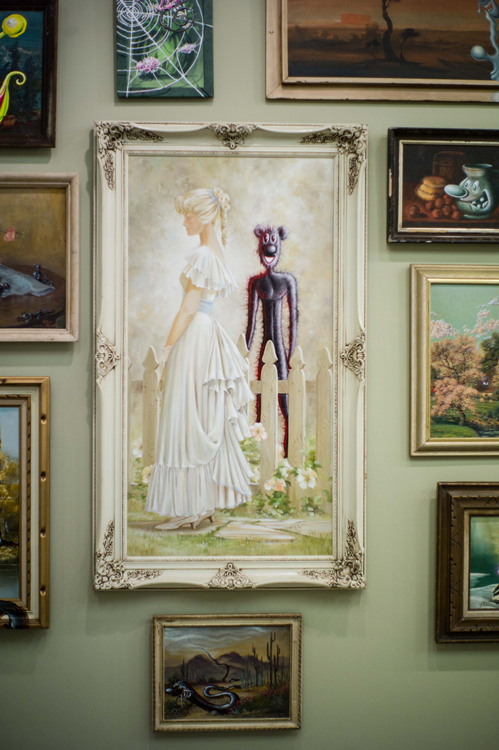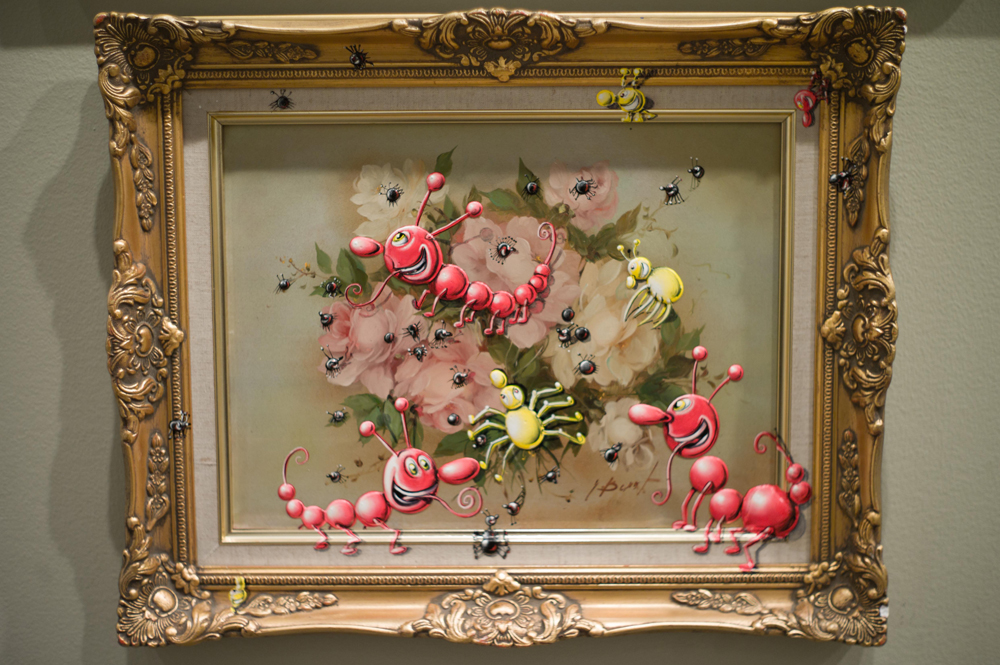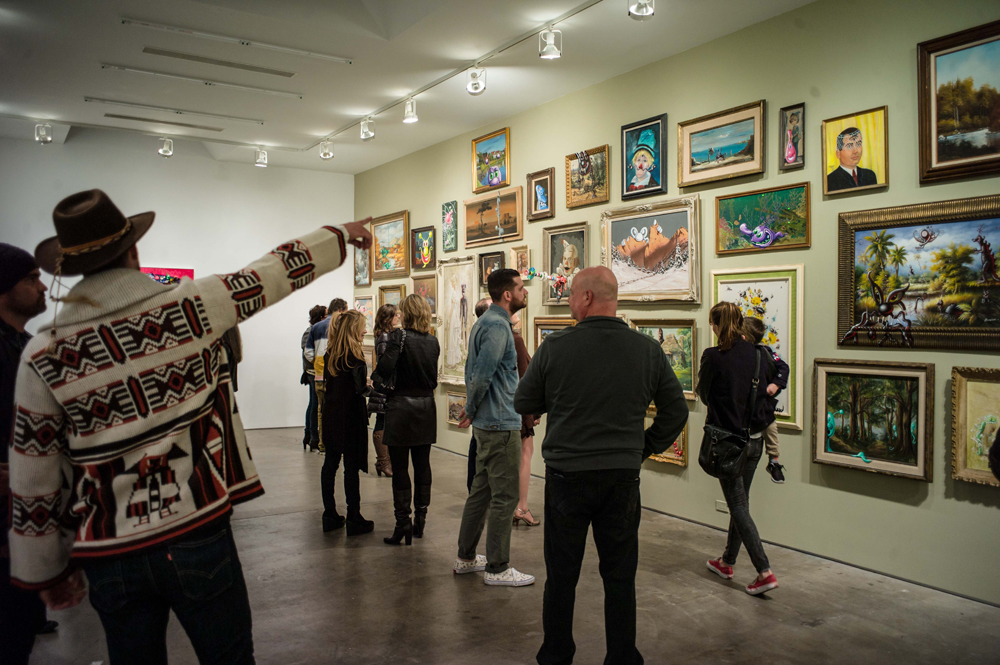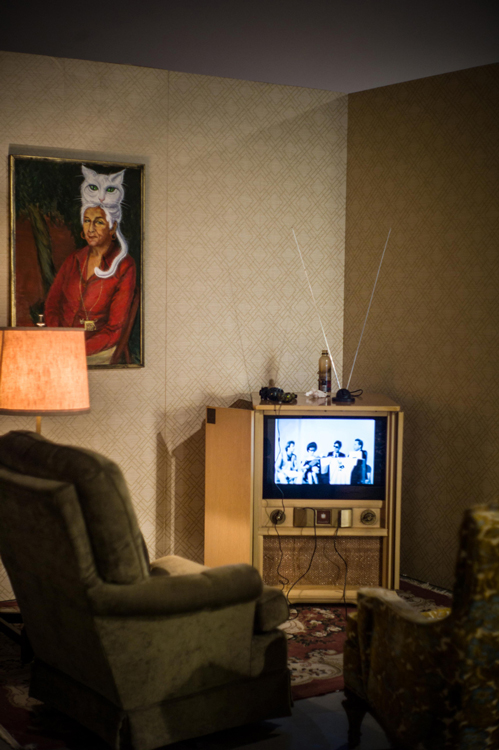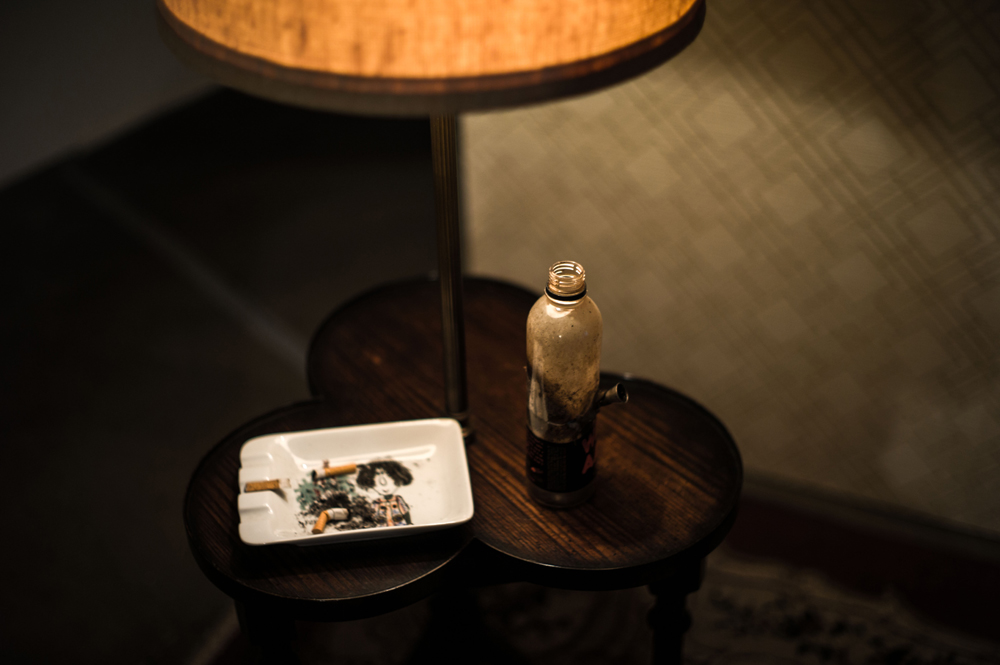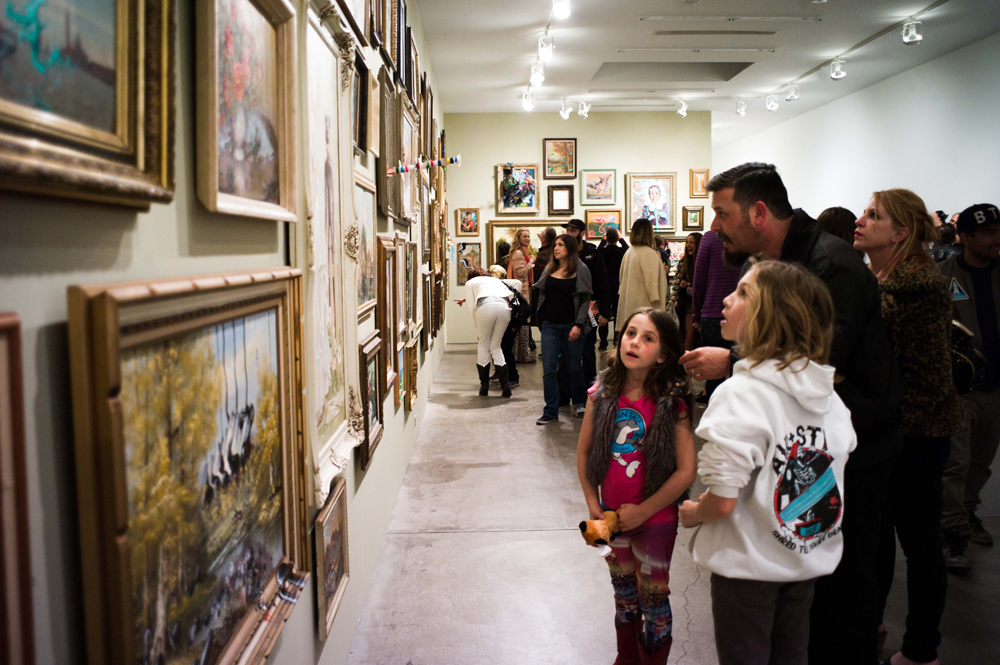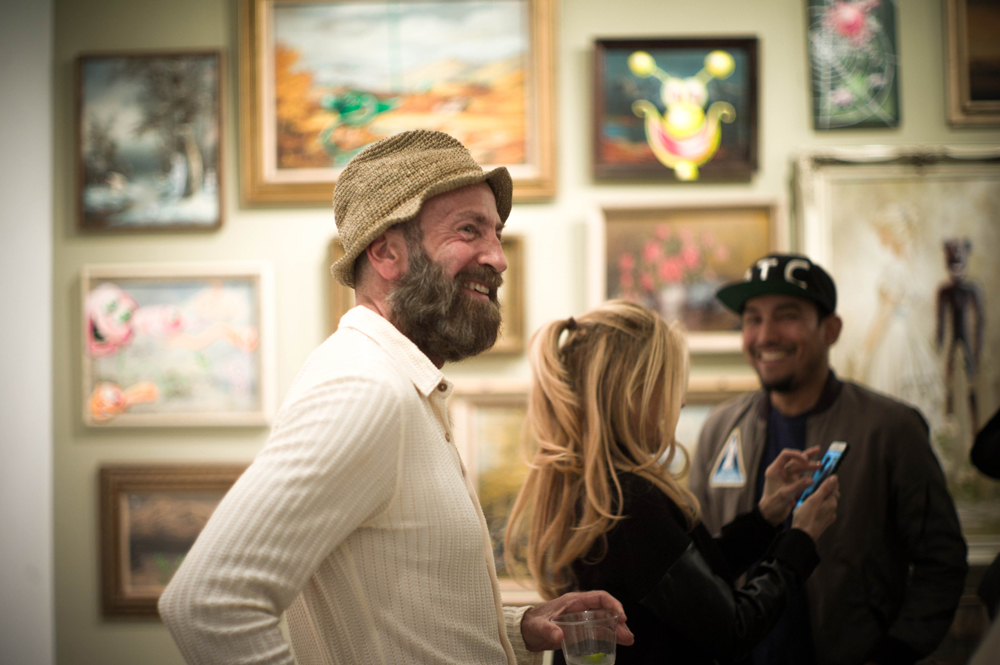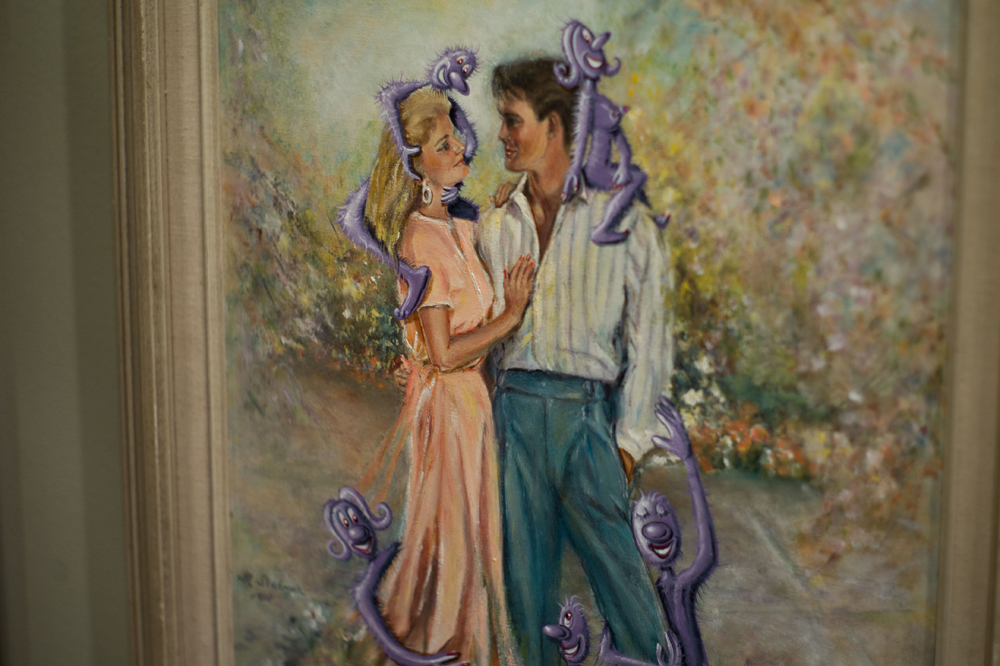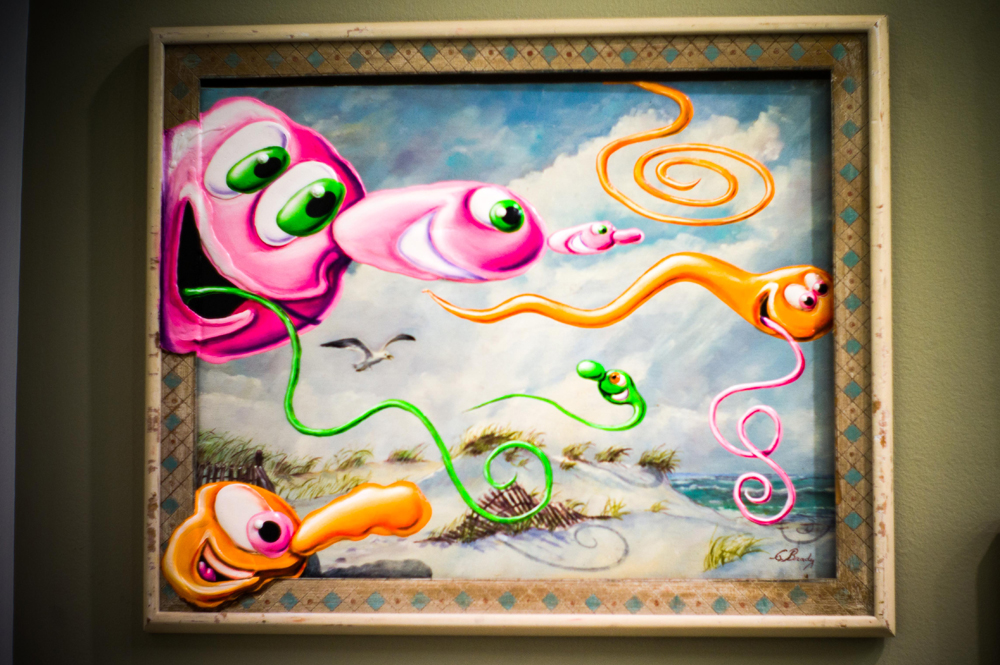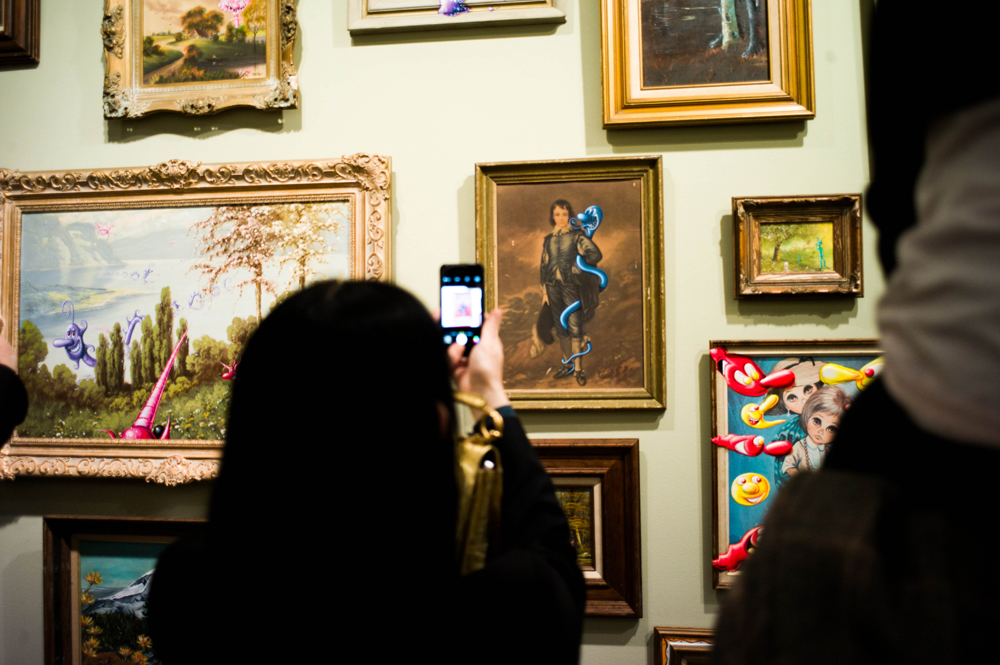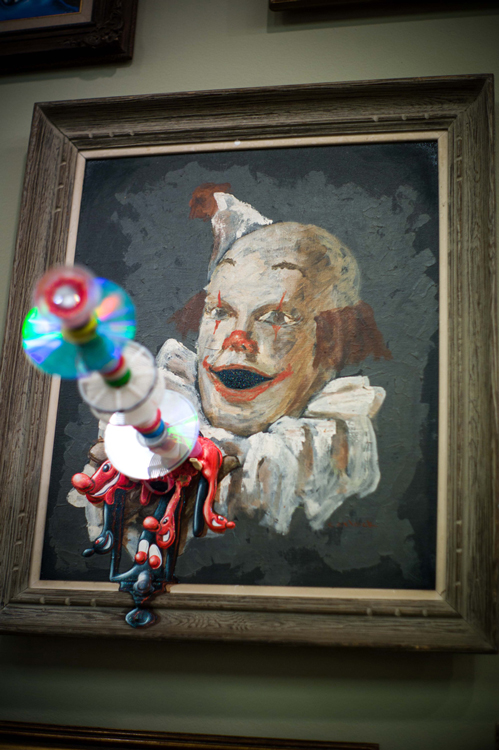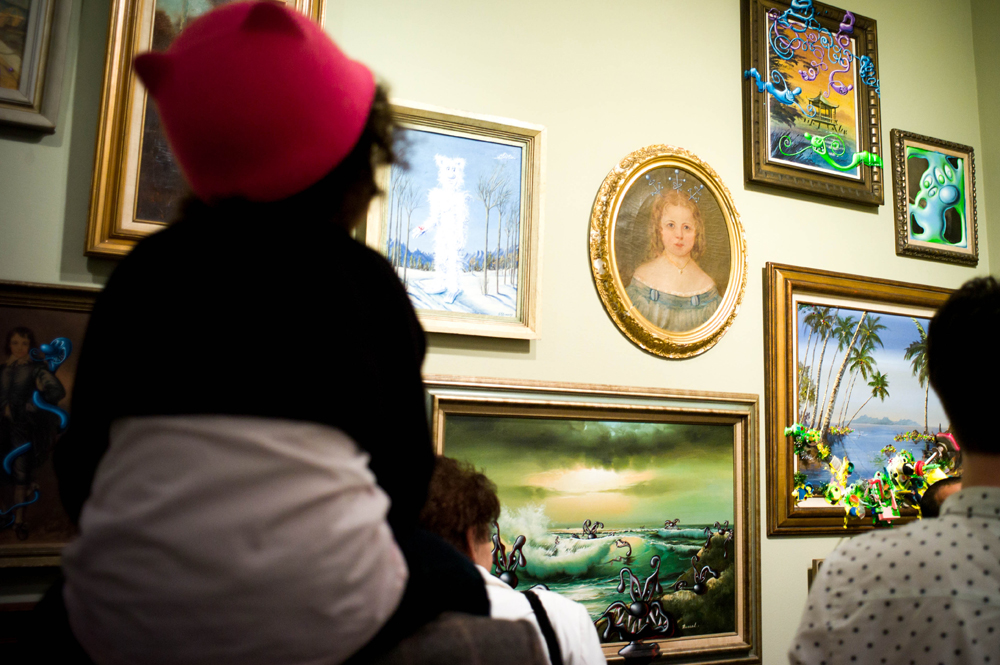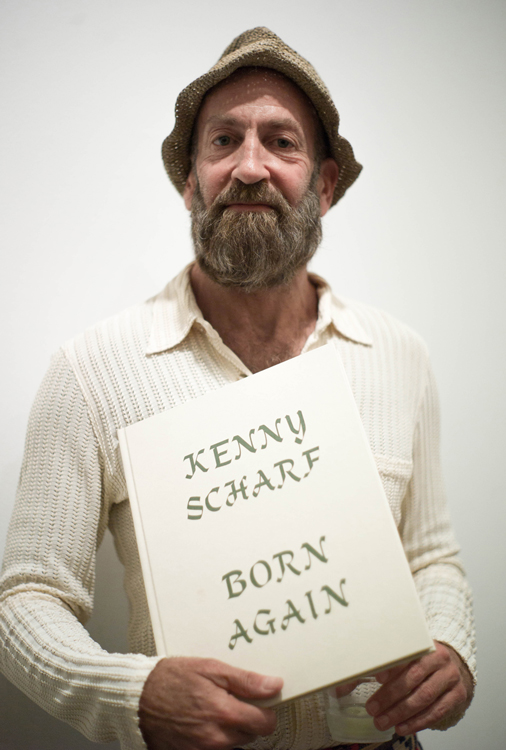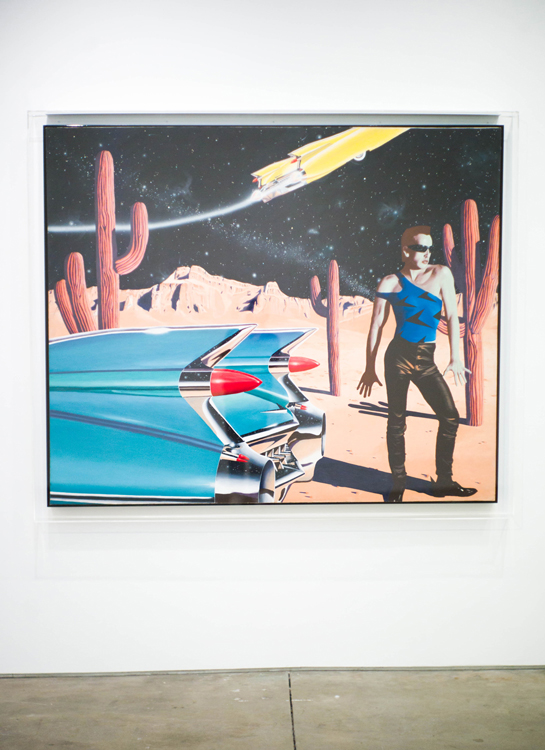 ::
Watch our "In the Studio" visit with Kenny Scharf as he prepared for this show and our upcoming The Hundreds by Kenny Scharf collaboration here.