Consistency is paramount to success as party promoter. Fans want to trust your vision as well as be able to trust that you will consistently deliver them big acts. In the last few years in the LA nightlife world, I would arguably say that Ham on Everything ran by Adam Weiss has been one of only a couple repeatedly delivering on that promise with a finger on the pulse of what's relevant in the city – whether it's emerging Bay stars HBK Gang, Houston internet god Riff Raff, or even the nu-goth Queen Tamara Sky. To sustain that level of success while maintaining it all within an affordable price range for the average party-goer is almost a blessing in disguise. It's rather impressive to see a lineup constantly changing and reflecting the myriad of scenes in Los Angeles that collide when the lights go off.
The Ham on Everything-produced secret show at 333 Live (the former domain of the Purple One, Prince) a few weeks back was a great example of this junction point in LA nightlife. It became a epic moment when sponsor Colt 45 was able to convince the founder of Three 6 Mafia and Oscar winner Juicy J to headline their LA edition of their "Keep It Colt 45" movement. What followed next was a show for the history books. A free one at that.
To see one of the biggest chameleons in the game for free was, of course, going to bring out the masses with the line wrapping around the building by 7. I, as well as many others, have been rooting the Memphis legend on after his powerful transformation into a relevant figure again from 2011's critically acclaimed restart mixtape Blue Dream & Lean to his signing to Wiz Khalifa's Taylor Gang Records and then dropping last year's powerhouse record Stay Trippy. With the strong musical relationship he has had with a lot of young Chicago artists in recent joints, such as Low with Lil Bibby, it wasn't too much of a surprise that Chicago trapper and GBE member Fredo Santana would be announced on the lineup as well – bringing out his partner Chief Keef as the secret guest, I might add.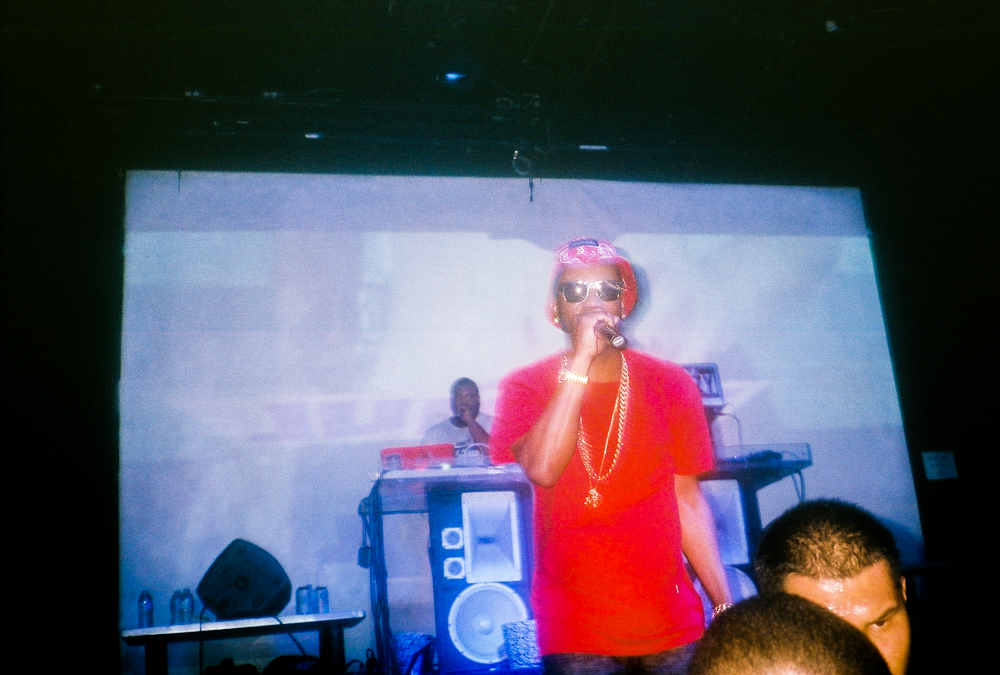 My mansion sitting on 40 acres, who the neighbors?
I was fortunate enough to get a wristband the day before at the Lash (shoutout to Romo!) so I could cruise in at a reasonable time. Luckily, I did just as Juicy J was coming on and showing us why he has such a presence in the rap world more than 20 years later. He really reminds me of a Peter Pan-like Robin Williams character in Hook with his ability to connect with hedonistic drug-induced sentiments of the younger audience in the crowd without seeming like an old man on stage. His energy was vibrant and we could all tell he was having fun at one point throwing all the money Colt 45 had given him to play this show into the air to his fans. The crowd went nuts when he got into doing his classics with crowd surfing and mosh pits galore going off during his renditions of "Slob on My Knob" and "Stay Fly." You don't just win an Oscar and fade away into obscurity.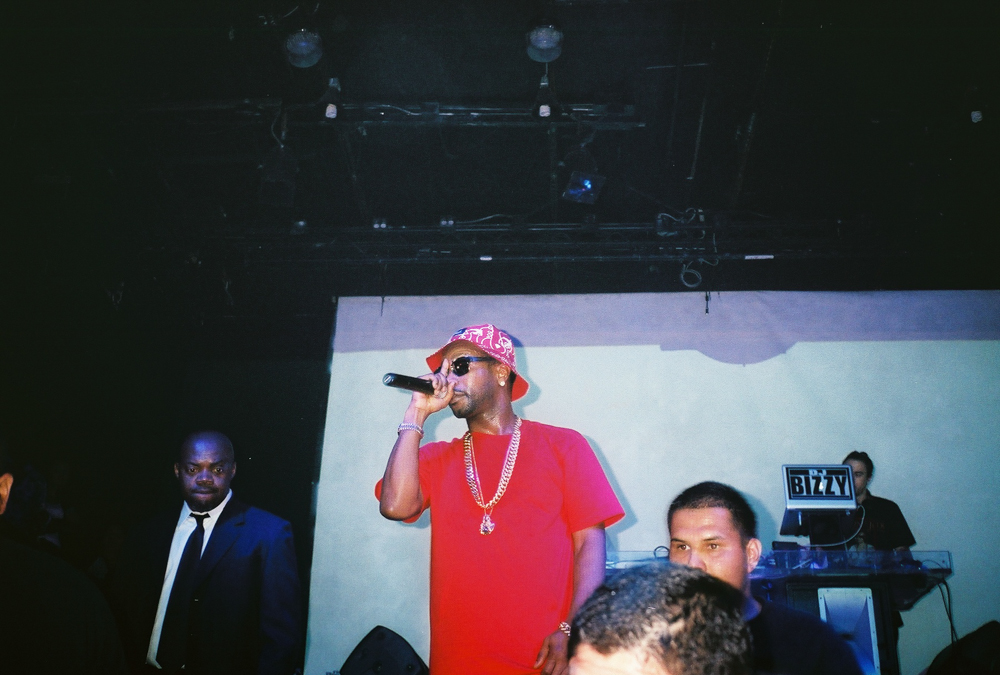 Juicy J at one point threw bags of money into the air. I later bought tacos with this money.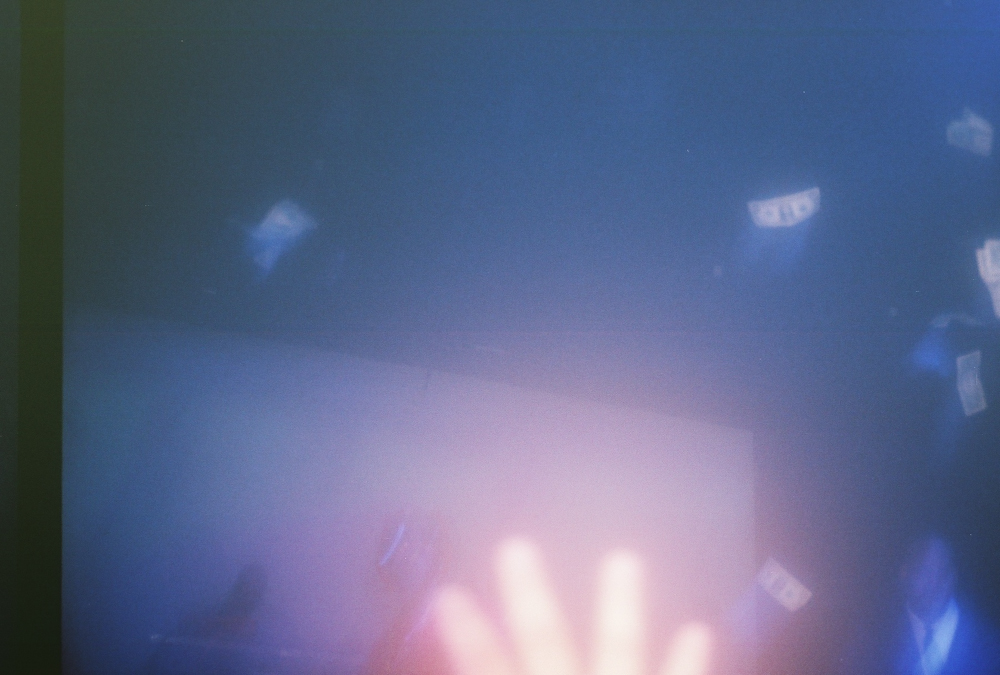 More than 1000 people cramped into Prince's former nightclub to get trippy.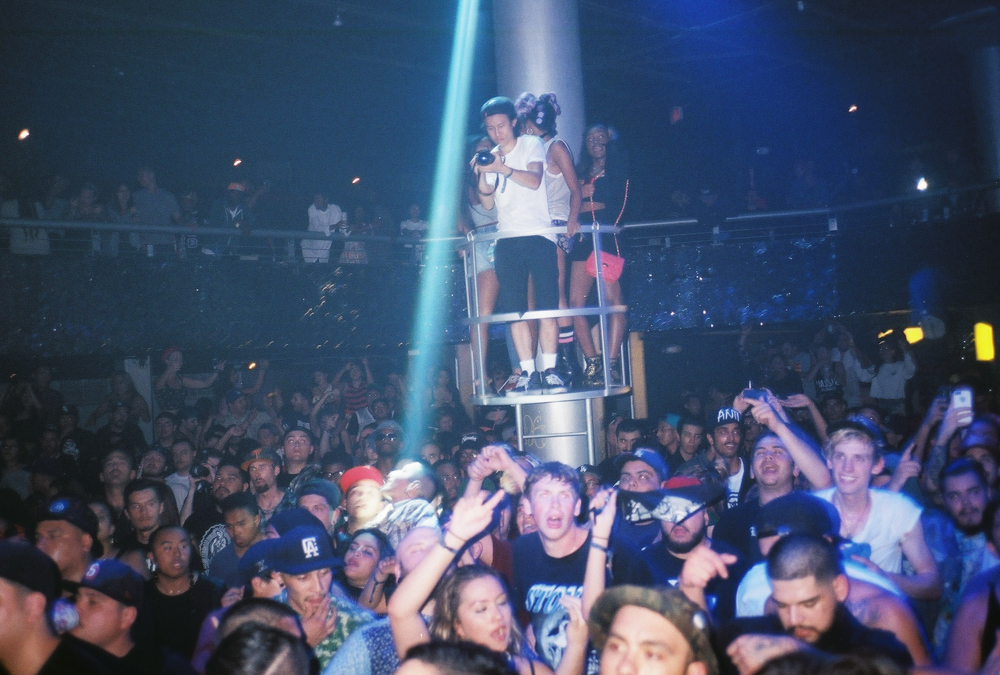 This group of babes held the block down.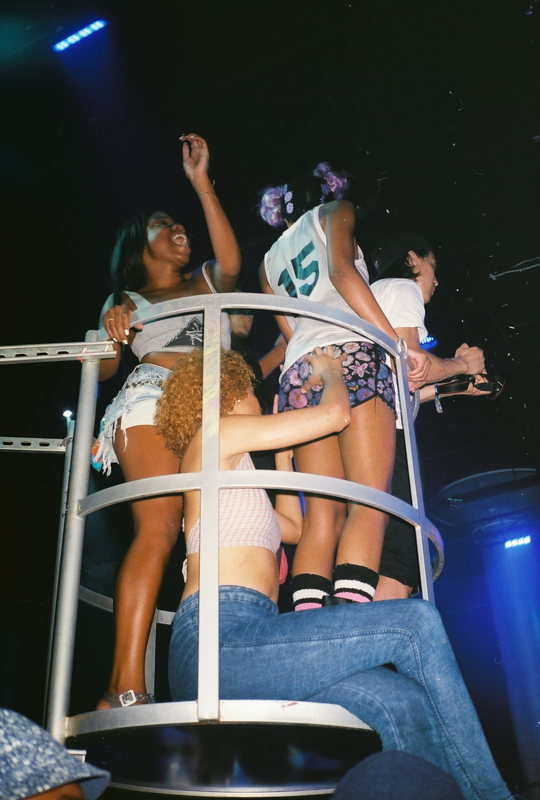 After his set, it seemed like all of Chicago hopped on stage with Fredo Santana and went into straight trap mode, hitting us with many of the bangers from Trappin' Ain't Dead, as well as a few new joints from his upcoming release with Chief Keef Blood Is Thicker Than Water. When his younger cousin and Chicago hood star Chief Keef came out, all pandemonium broke out (you should have seen the long line of male groupies waiting to take photos at the end) as he led the crowd at 2AM in a joyful cover of his hit "I Don't Like." Truly a sight to see.
Every crew needs that Sisqo figure in the squad.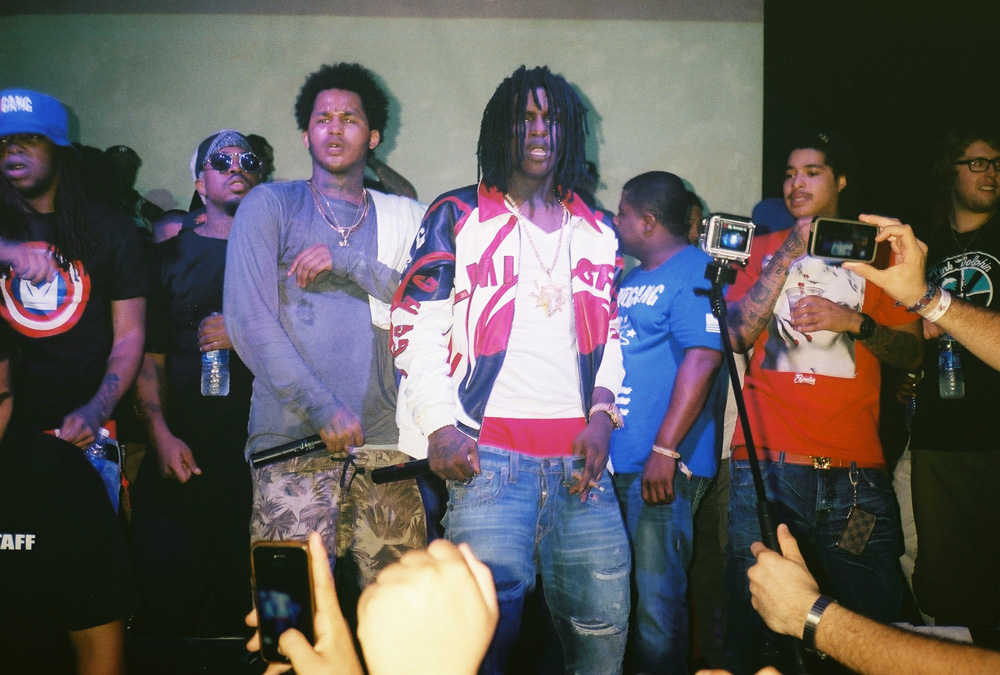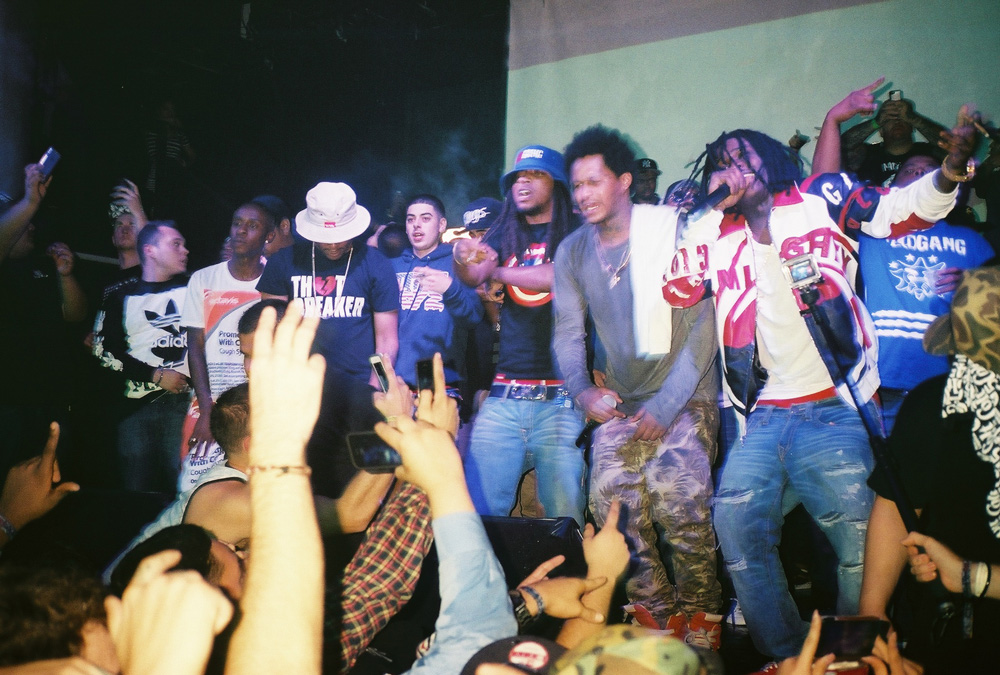 This Actavis all print fit was so crucial.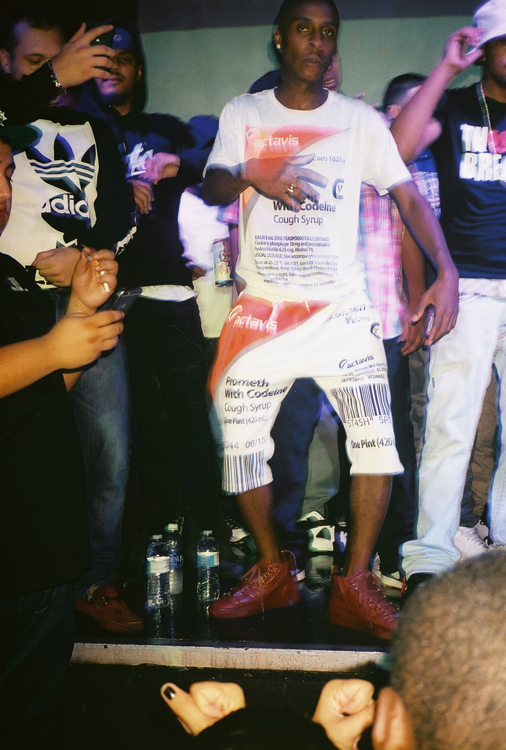 Felt like Fredo Santana and Chief Keef brought everyone from Chicago out with them.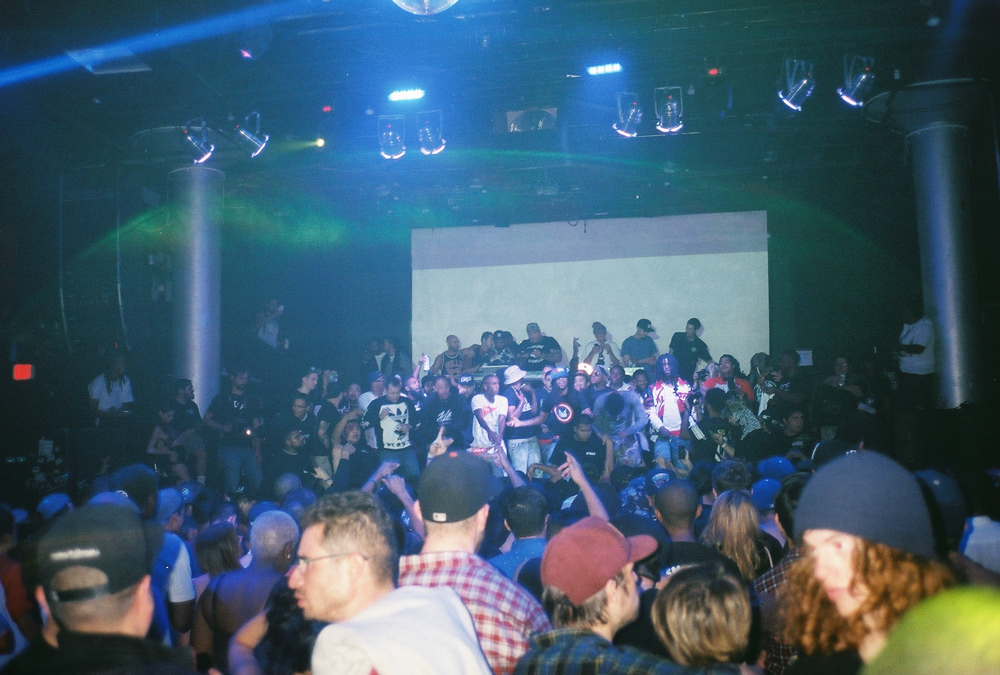 Lil B has always been the patron saint of Ham.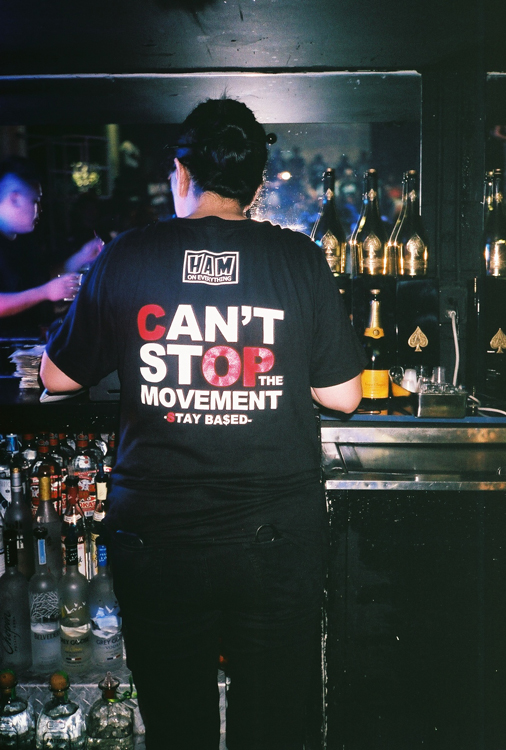 Making a personal call to the Grand Wizard.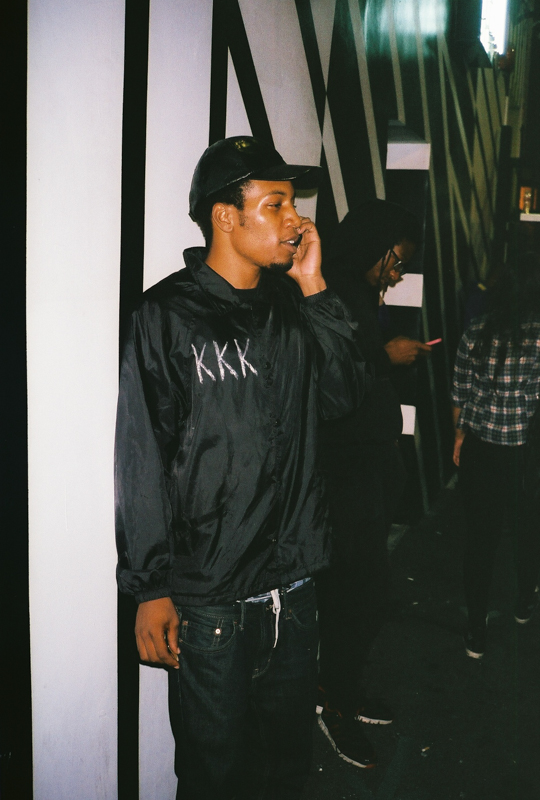 Urbyn showing love to the sponsor.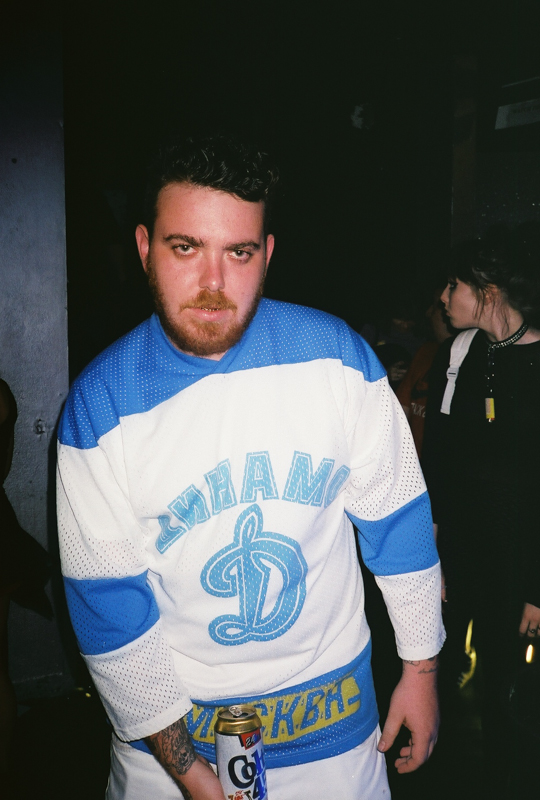 Little dutty wine in the cut with your new friend.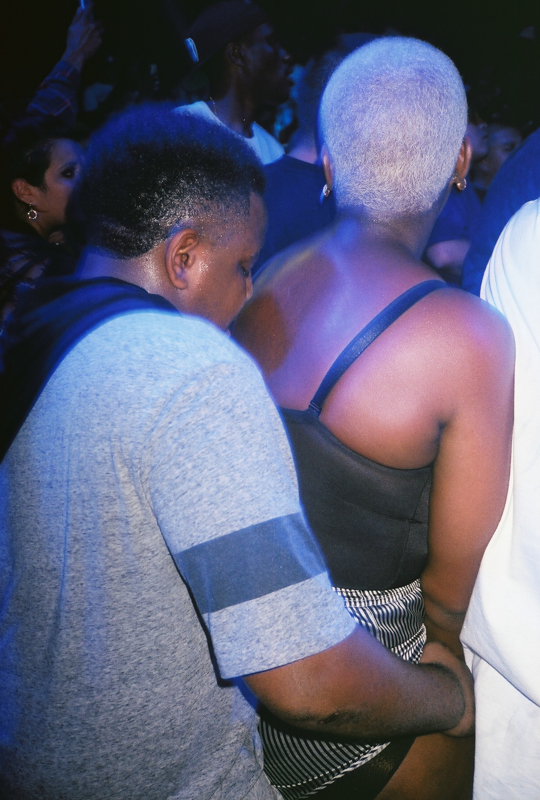 Caught my man Antwon posted by the bar young water boys.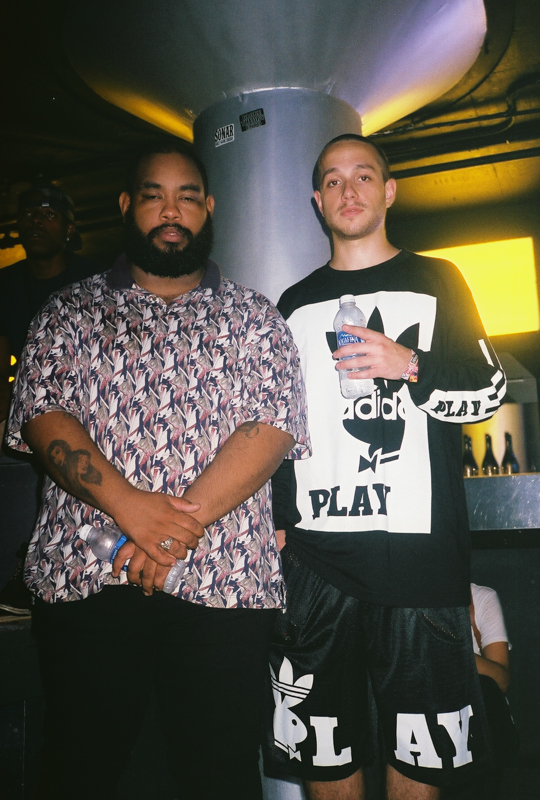 My man Jazper (@BOYTWEETSWORLDX) comes to the club to catch some much needed rest.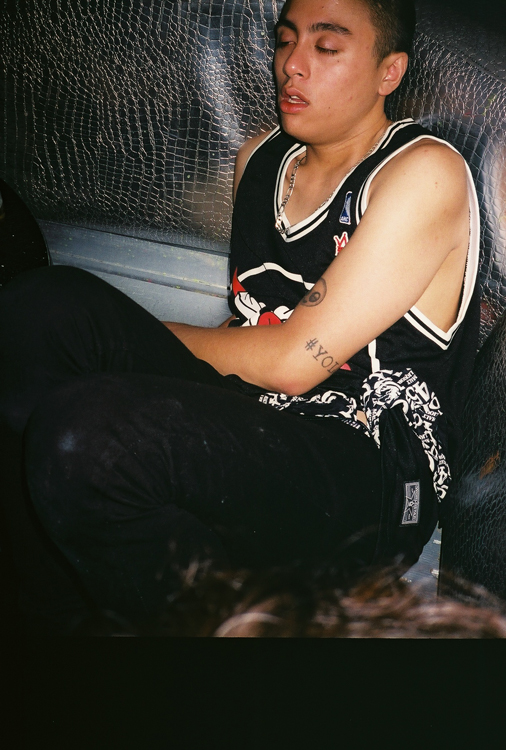 She kept it classic rocking the Mercedes-Benz emblem as a necklace.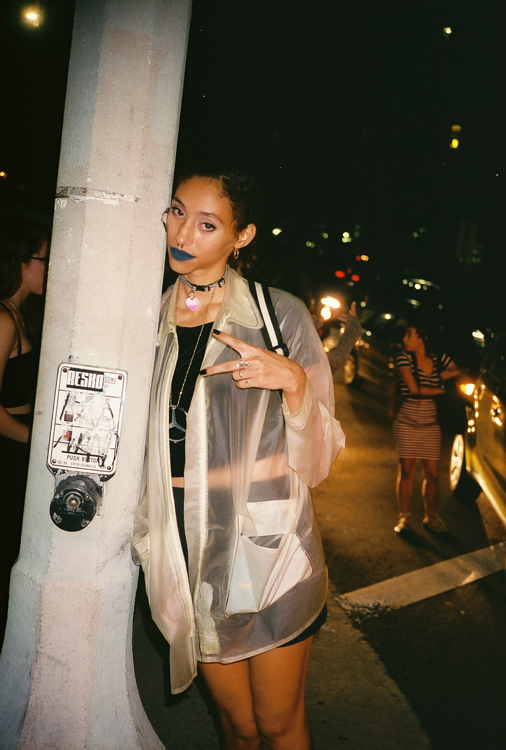 Baby hairs on fleek.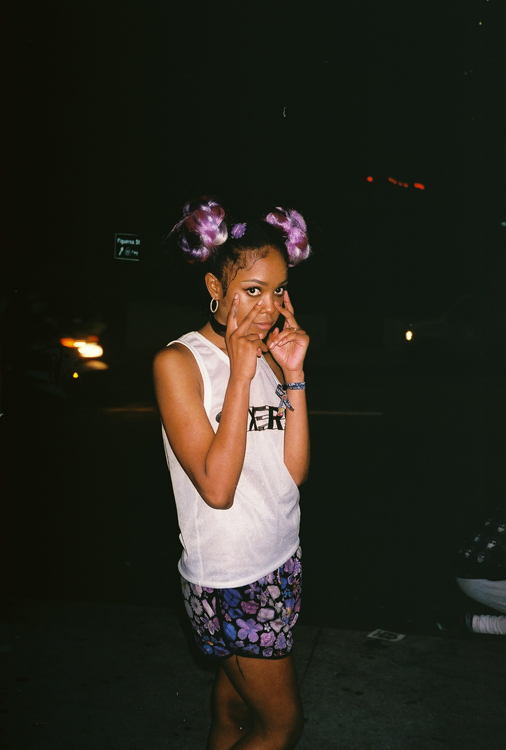 Best way to end this night of debauchery.