We're in a funny state of affairs with hip hop today in regards to authenticity.
A few weeks ago, Kid Cudi—who's no stranger to shaking the table through 140 characters, fired off a barrage of passionate tweets targeting the authenticity of hip hop's giants Drake and Kanye West. "Everyone thinks they're soooo great. Talkin top 5 and be having 30 people write their songs for them," Cudi tweeted, in seemingly frantic flow of consciousness. But there is some truth behind that. While Cudi's claims are somewhat exaggerated, Kanye West and Drake's last Grammy-nominated hits, "Energy" featured six writers (including Drake) and "All Day" featured a staggering 19 writers (including Kanye West). Both MCs who have rose to the top of the hip-hop genre have also had highly publicized news pieces regarding instances where songs have been written for them (hi Rhymefest, hi Quentin Miller).
Twenty years ago—maybe even as less as fifteen—not writing your raps would've been a death blow to your credibility as an MC and any discussion as to whether you're Top 5 would've been disregarded. Rap music's foundation has always been about social expression through the rapper's own perspective—so having someone write from your own perspective felt like hip-hop perjury. In today's culture, the authenticity of the raps as well as the person behind the raps certainly helps, but it isn't the main proponent in enjoying music. Fans these days will gravitate to a great vibe or a song that elicits true emotion whether the writing credits list eighteen writers or not. The debate of authenticity even trickles down to emerging artists within the debate of "industry plants"—a term used to describe an artist whose look, music, and perhaps even popularity has been manufactured by a label in an effort to make a profit. Post Malone, Raury, and Trinidad James have been accused as industry plants, which hurts their credibility more than their career.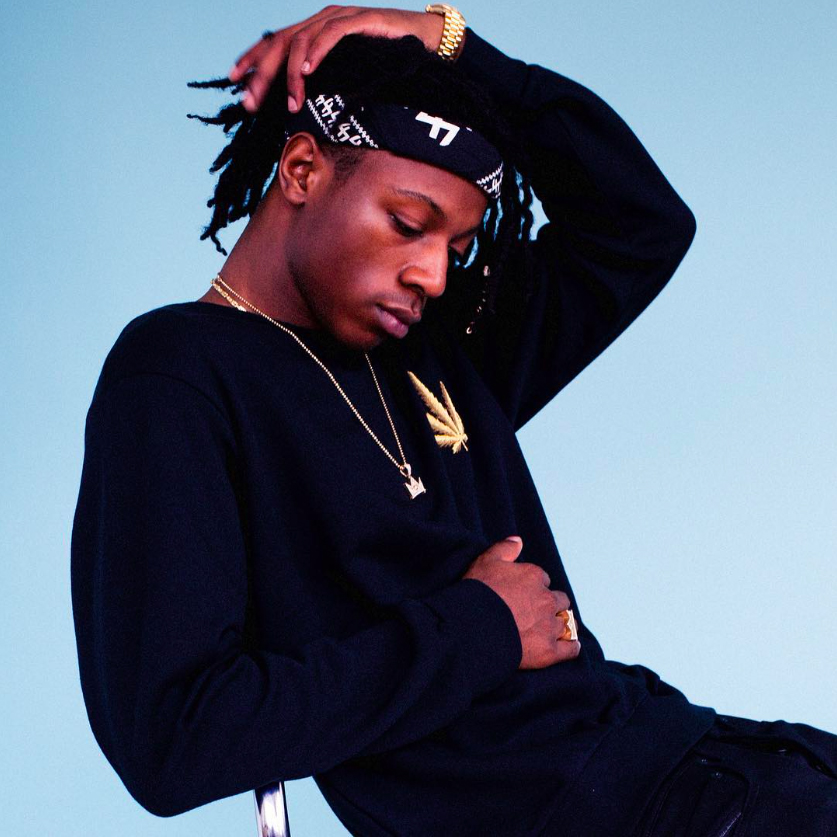 Photo: Instagram
Joey Bada$$ doesn't have these problems. He writes his own raps and he's made the conscious decision not to compromise his vision nor integrity for a check.
Since his critically-acclaimed 2012 debut 1999, Bada$$ has waved the flag of authentic hip-hop in New York City. Where his New York contemporaries have borrowed sounds from regions past the city's borders for more widespread appeal, the 17-year-old Bada$$ provided a strong alternative with the potent and familiar sound of hip-hop's mid-'90s golden era. He's intertwined old school sounds with a modern day youth movement through Pro Era to establish his footing in hip hop's discussion of the future. It garnered praise from legends including Nas, DJ Premier, MF Doom, Wu-Tang Clan and early attention from the city's most successful son, JAY Z—who made an attempt to sign the Brooklyn MC to his own Roc Nation imprint. Despite major label appeal and the opportunity to stand next to New York's blueprint of success, Bada$$ opted to remain independent to further build his influence on his terms.
Four years later, and he's still here.
Since his promising beginnings, he's established himself as more than just an MC. He's a connoisseur of street style, lending his influence to brands including Marc Ecko's Ecko Unltd (where he served as the brand's creative director), BAPE and KITH's collaboration, and most recently Calvin Klein's #mycalvins campaign. While the fashion has remarkably changed since the early days of basic hoodies and vans, the New York street style and appeal still remains a permanent fixture in his high-end choices.
Television is a new space as well for the Brooklyn bred MC, who appears on the Golden Globe-winning (and now Emmy award-winning) television show Mr. Robot as the Seinfeld-loving Leon, who gives the main character Elliot worthwhile advice in his journey. He also revealed to Rolling Stone that he was originally casted as the best friend of Barack Obama in the film Barry, before having to turn down the role because of Coachella. With positive reviews coming from his Mr. Robot appearances, and a bit of acting experience under his belt from his high school days, expect to see more roles for Joey in the future.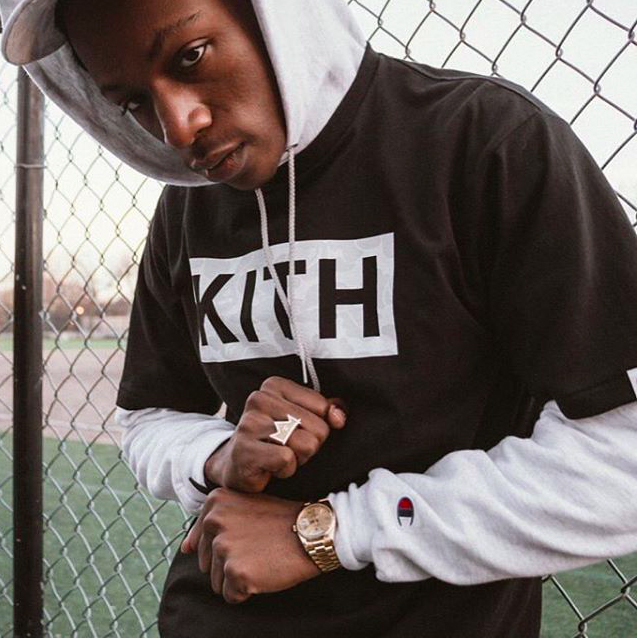 Photo: Instagram
Also within these four years he dropped his debut album B4.Da.$$, which topped the R&B/Hip hop album charts in 2014. Despite it's success, the album is clearly in his rear view mirror as over the summer he returned with his latest single "Devastated," potentially the strongest testament to his growth over the last four years. Through this single he saves himself from being pigeonholed as a lyrical savant, reinventing—but not quite compromising, his appeal for a much bigger sound. The arrangement of the song through its verses, bridges, and powerful hook is a step away from his onslaught of bars, which has left his core fanbase divided, but the song may be his first true successful single of his career. The song has already become his biggest single to date, amassing a million views in its first week (over four million overall) and reaches unconquered territory cracking Top 40 rhythmic songs and Top 50 on the Billboard R&B/Hip Hop charts.
He's expanded worldwide. This year alone he's taken his STEEZ Day Festival, a yearly tribute to Pro Era's fallen visionary Capital Steez, from New York to Los Angeles. He's also trekked across the world to appear on Hot 97's inaugural Summer Jam Tokyo show as the only independent act on the bill. Currently he's sending venues into a frenzy alongside ScHoolboy Q as the opening act for his Blank Face Tour.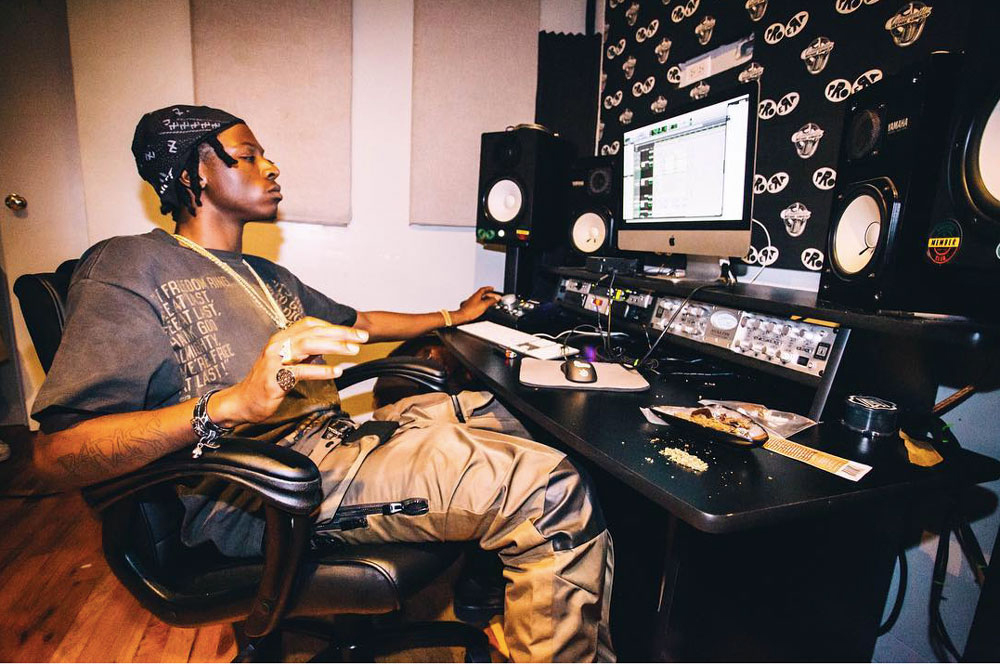 The grind is tough for an independent artist in 2016 without the radio push and strategic placements, but Joey Bada$$ is still here. Since 2012, he's hit the ground running after roles and opportunities to spread his brand and support the family and friends that support him.
While his peers may be cashing in all their chips for the moment, Joey Bada$$ is choosing his moves wisely to play for long term success as he maneuvers through the music and entertainment industry, evolving his sound and appeal to reach new heights. His brand, his movement, and his music has brought him to the dance, and he chooses to maintain his success through loyalty, integrity, and most importantly authenticity.
***