"9-Double 0-59 be the zip!"

In 2011, Top Dawg Entertainment's first signee, Jay Rock, released his debut album entitled Follow Me Home. Home, as it were, happened to be the Nickerson Gardens housing projects of Watts, California. Nickerson Gardens is the largest public housing project west of the Mississippi and is home to the Eastside Bounty Hunter Bloods, a gang of notorious reputation. The Bounty Hunters, whom Rock is a member of, was founded in Nickerson Gardens. Born in a city recognized for its said culture and raised in a housing project known for birthing one of the largest gangs in California, it's safe to say Rock has an first-hand view and perhaps honest voice for the life most rappers pretend to be part of. In the years since his 2011 debut, TDE has grown from a local indie label pulling talented youth off the streets to a global rap phenomenon with some of the most popular and successful artists in the genre gracing their roster. Their current footing in the world of hip-hop is due largely to the mainstream success of Kendrick Lamar, who needs no intro. Kendrick may be responsible for putting TDE on the map, but it was Jay Rock who released the first album, bolstered the label with his Watts-brewed style of gangsta rap and then supported his friends/labelmates with a proud big brother attitude. It took four really long years, but the "TDE OG" is back, off the leash, and ready to make noise again with his sometimes furious, sometimes soulful homage to home, 90059.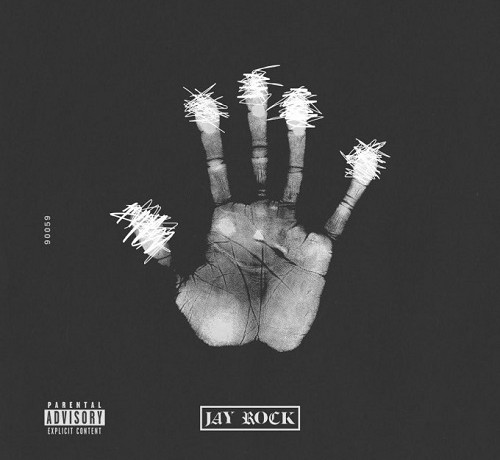 Click to stream the full album on Jay Rock's YouTube account.
When asked, "What took so long?" by The Breakfast Club's Angela Yee, Jay Rock replied with, "…It was like the music I was doing—I feel like I could go harder than what I was doing before. That's what I was doing, staying locked in and working on my craft… It's about moving forward." Rock knows fans have been waiting, and he knows that hip-hop is listening. With those factors in mind, he wastes no time bringing the Cali heat. The intro track of 90059, "Necessary," changes from a chill chant to head-knocking bars at the drop of a beat. He doesn't hesitate to shout out his origins ("I'm straight up out that Eastside) and later unleashes bars of subdued fury like, "No lookin' back at it, 'cos this is that moment/ I step forward ready to go at each and every opponent/ Give it to anybody that want it/ Represent the underdog/ Training in the gym 'til the minute they get their number called." It's lines like this, delivered with pre-meditated vigor, that immediately let you know he's been ready, and waiting, and working. On half of "Easy Bake," Rock follows one banger with another assisted by his partner in crime, Kendrick Lamar. With a delivery we haven't heard from Rock before, he barks out vitriolic verses followed by a lyrical transaction between him and Kendrick that hints at forest fire-level flames. But just as you think the song is going to reach critical mass, it shifts to bouncy West Coast-inspired production with SZA taking over vocal duties before Rock gets back on the mic. The change up isn't bad by any means, but it's sightly anticlimactic and takes away from the bars Jay Rock and Kendrick were just exchanging.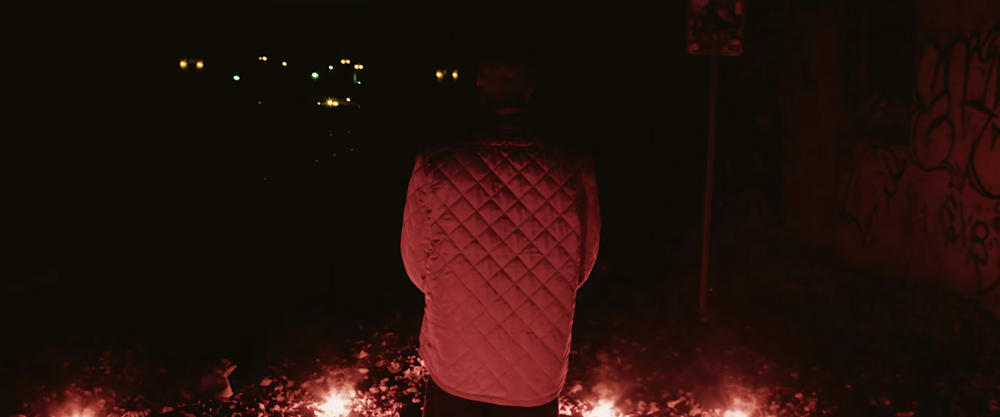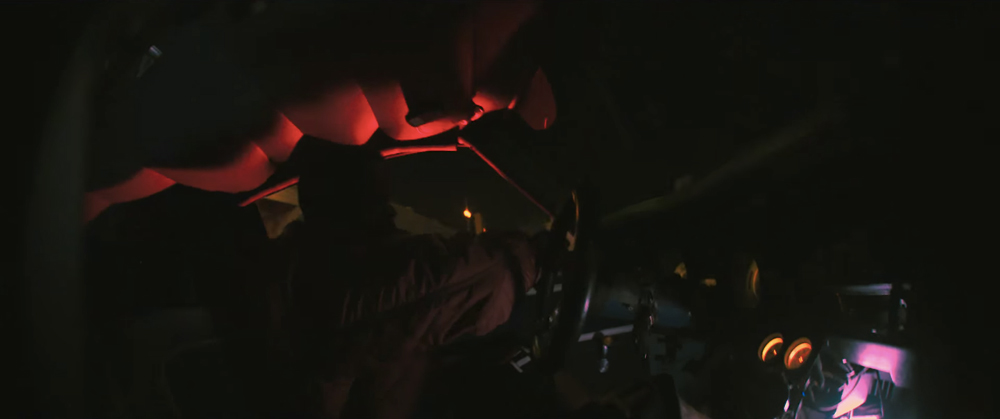 Stills from Jay Rock's music video "90059" directed by PANAMÆRA & The Little Homies.
The two guest features in early tracks also hint at a running trend on the album. Jay being the TDE OG (at age 29) on a roster full of young talent, shows his support by featuring every other artist on the TDE label. Kendrick shows up twice, once as himself and another time with the Black Hippy posse alongside Schoolboy Q and Ab-Soul. Isaiah Rashad and SZA have one guest spot a piece. Featuring the entire Top Dawg roster is a pretty cool move, and shows the type of character Jay Rock is made of. The guy has been on the waiting list year after year while the other members of his crew drop project after project, and what's he do when it's his turn? He shows love to his musical family. It shows a maturity and patience some of his fellow spitters can't claim. Schoolboy and Ab-Soul have both voiced their displeasure with release schedules in the past, and these are guys with numerous releases under their belts. Speaking further with The Breakfast Club on his patience and support of his fellow artists, "…Behind the scenes, we all put an energy towards whoever finna' come out. If it's Schoolboy Q finna' drop we push all our energy to Q… Vice versa with whoever next up to bat… That's how we rock."

"THAT'S THE WHOLE CONCEPT OF MY ALBUM IS TRYING TO MAKE IT OUT… PEOPLE IN MY NEIGHBORHOOD, PEOPLE I GREW UP WITH, WE'RE ALL CONFINED IN THIS ONE BOX. THAT'S OUR ZIP CODE, 90059" – Jay Rock to The Breakfast Club
"Gumbo," with its drowsy chorus, soaring strings, and funky, yet laid back guitar, introduces us to a soulful side of the album. It's the song you'll thump driving around as the sun sets. After the Isaiah Rashad-assisted "Wanna Ride," there's a couple of forgettable songs in the middle of the album. "The Ways" and "Telegram" are softer tracks aimed at the ladies that don't gel well with the rest of the album content-wise and feel forced. Once you get to the title track, "90059," things get vocally interesting. Jay Rock hits listeners with an off the wall, ODB-style chorus in between hard-hitting verses over an eerie instrumental. Producer Tae Beast lays down some haunting strings punctuated by gritty drums that accent both Rock's spooky chorus and heavy verses. Lines like, "Bullets have a name defined by different calibers/ Concrete jungle, beware of different challengers" paint a picture of a possible Watts life that Rock was raised in. When DJ Envy asked about the meaning behind the song (and album), Rock explained, "That's the whole concept of my album is trying to make it out… People in my neighborhood, people I grew up with, we're all confined in this one box. That's our zip code, 90059. If you Google it, it's like a box." Following the title track, Black Hippy shows up on "Vice City," one of the most anticipated songs on the album since the tracklist appeared online. It took me a few listens to get into the off-kilter delivery each spitter uses, and has since become a favorite. "Fly On The Wall" and "Money Trees Deuce" bring back the album's more mellow vibes and add two more highlights to the record. "Money Trees Deuce" is one of Rock's strongest tracks to date, which is fitting since his verse on the original "Money Trees," from Kendrick's GKMC, is still one of his best to date.
Long waits between projects often don't bode well for artists. Tensions can arise amongst the label and label mates, creative output can diminish, fans move on. Four years is a long time for any artist, but it's surprising in today's scene to see anyone stick around that long with no output—no mixtapes, no EPs, nothing. It also didn't help that once the album was announced, the pre-orders and release date were a fuddled marketing mess. The iTunes pre-order listed the release year as 2016, but the date would move up as more pre-orders came in. TDE diehards were down, but some fans were disgruntled. A four year wait between albums and then you're not going to release it until you get a certain number of pre-orders? As this Rolling Stones article points out, it didn't seem like the best idea and came across as a slap in the face to some. Jay Rock apparently didn't let any of that get to him. He stood his ground, stood behind his label and fellow artists, and delivered a strong sophomore album. 90059 sees Rock showing love to his hometown while developing and expanding his trademark sound. He takes some chances to reach outside of his gangster influence to experiment with new inflections and deliveries. Sometimes those experiments don't end well, but the miscues are outnumbered by the refreshing and well executed moments. Fans waited almost half a decade to hear new Jay Rock material and seeing as how 90059 will end up as one of the biggest albums of the year, it was certainly worth it.
Digital copies of the album are available on iTunes NOW. You can listen to the full album on Jay Rock's official YouTube account here. Physical copies will be available wherever music is sold tomorrow, September 18th. You should go get four—one for each year we waited. It was worth it.

***