We're in an era far removed from the big budget productions that made household names out of men like Michel Gondry and Hype Williams. Once a love child of major labels and a rebel television network called MTV, the caliber of the music video medium has noticeably declined. Additionally, the fall of the music industry has affected the need for a visual story—to set the tone for consumers of albums they formerly used to buy.
But for brothers Edwin and Fredo Tovar along with their partner Scott Fleishman, who together form the production collective Aplusfilmz, this has had no bearing on their remarkable creative output. It was their recent work with LA rapper Schoolboy Q of TDE for the song "John Muir" that caught our eye—a video in which the gang-affiliated passengers of an old El Camino play the central role in a story with unexpected results. Because the camera is affixed to the vehicle throughout the music video, the car itself becomes a leading character, making for a West Coast tragedy that feels entirely LA.
We got to chat with the boys via email about their work on "John Muir," LA movies that inspired their mutual love and fascination with the city, the relevancy of music videos, and their process for shooting scenes in constant movement.
SENAY KENFE: What are classic LA music videos that influenced the way you work within setting up your own cinematic moments?
APLUSFILMZ: We are more influenced by movies than music videos so some of our favorite LA movies would include Training Day, Heat, Collateral and Drive. These are movies where modern day Los Angeles becomes a character in the film, with the stories and cinematography constantly reflecting that. The majority of our work is in LA so we enjoy exploring the city for new locations to shoot in. We're constantly trying to find new angles and perspectives in locations we've seen on screen a hundred times, to find new stories to tell in the most filmed city in the world.
Collectively, one of our biggest influences and inspirations is The Wire, so this video really owes a lot to David Simon and that show's creators and actors. The Wire's depiction of Baltimore (as America) has a documentary-level commitment to realism, telling everyone's stories with complete honesty, no matter how dark or fucked up things might get. Schoolboy Q's music shows a very specific perspective of LA, and we tried to capture that as best we could.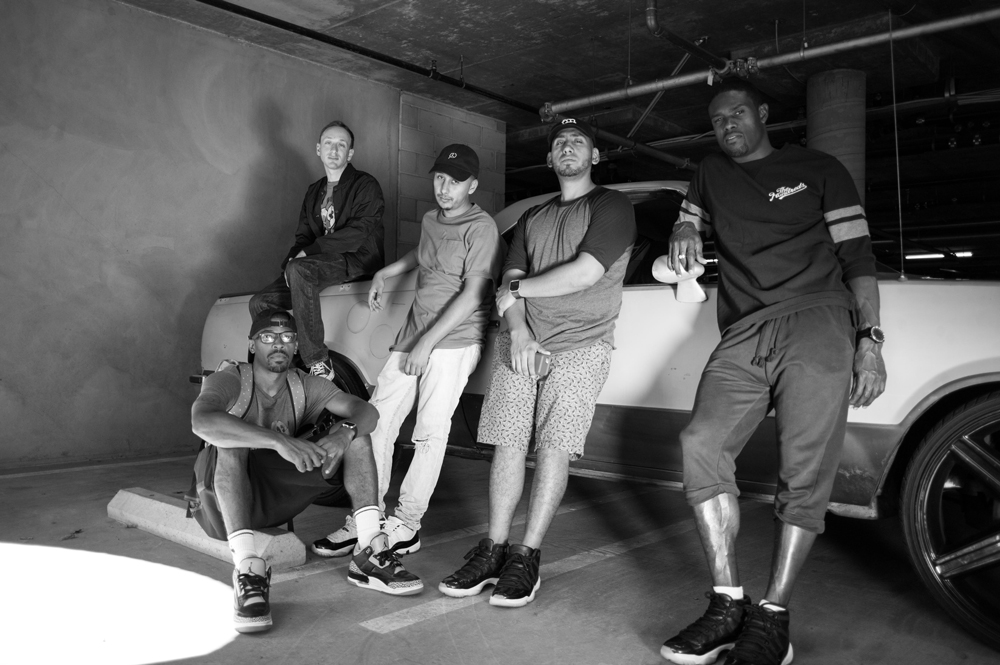 Left to right: Sam Harris (seated), Scott Fleishman, Edwin Tovar, Fredo Tovar, Ramall Goodrich
Music video directors who left a lasting impact on how you see them today?
Spike Jonze, David Fincher, Mark Romenek and Michel Gondry come to mind when discussing what work has inspired us. They were able to make dope creative music videos and then translate that skill to making ground breaking feature films. We see music videos as a way to explore our creativity and experiment with ideas that we may be able to one day use in our films.
Why is a day in South Central so integral to the environment of the protagonists in the "John Muir" video?
We didn't want the video to be specific to South Central, but more as if it could happen in any part of LA. Los Angeles is a driving city, thus the city landscape in this story serves to show how vast and open this concrete jungle we live in really is. The concept really stemmed from the idea of telling a story from the perspective of this old El Camino, the things that it sees, and we figured out how the car could literally drive the story (lol no pun intended). So this is a true LA story, because it would never happen in New York. That video would be a still shot of the car collecting dust while the story plays out across NYC.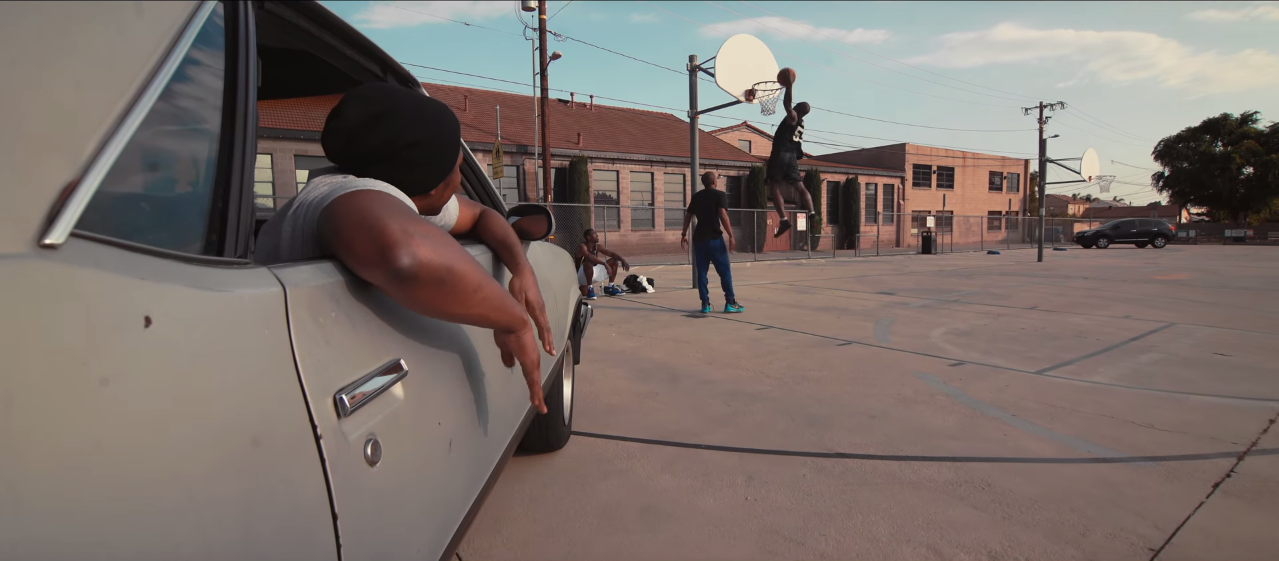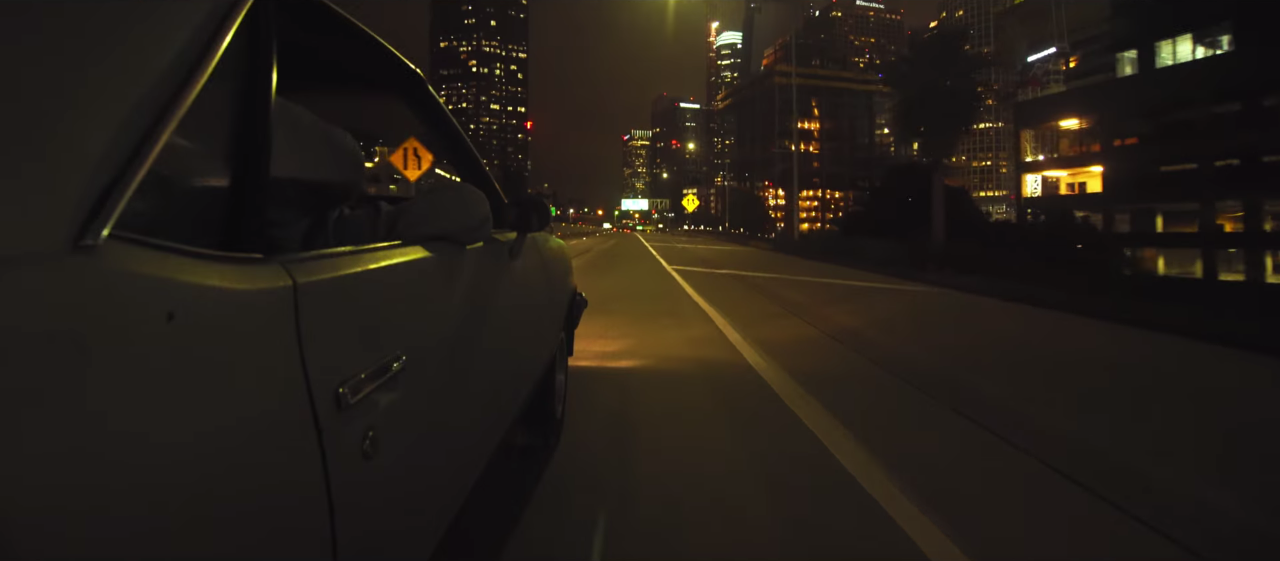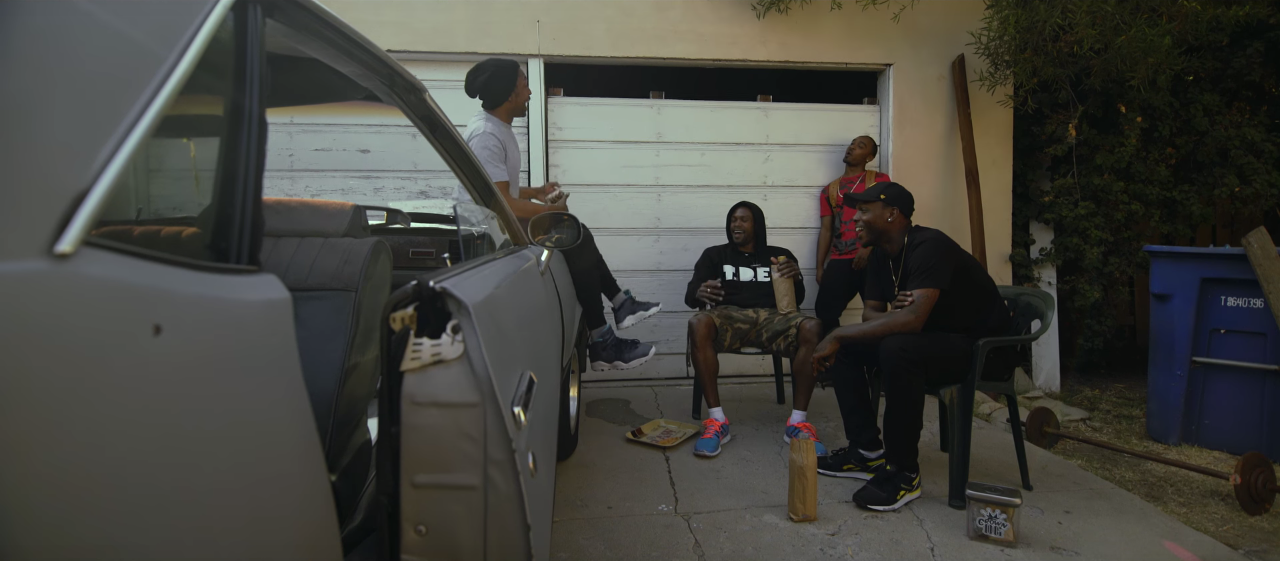 How did you 3 meet and what made you think to link together like Voltron and start up a directing collective? How does it work? Who's the scout, the cinematographer, etc.?
Our directing team consists of 3 of us, Fredo Tovar, Scott Fleishman and Edwin Tovar. Fredo and Edwin are brothers and Scott and Fredo met in film school at Emerson College in Boston. Besides Directing, we also produce all of our projects in house. We're more of a family than just a production company so we want to shout out everyone on our creative team: Ramall Goodrich, Lola Ridgell, Nick Hayes, Carlos Gonzales jr, Josh Forman, and Sam Harris. Every project is different, so everyone's skills are used in different ways depending on the situation. Sometimes we work with other cinematographers and productions designers, and sometimes we do everything ourselves. For "John Muir," Ramall Goodrich was the stunt driver, but also the camera operator, because the car doubled as a character in the story, and camera dolly lol. This video obviously had some unique challenges.
How did you all link up with Schoolboy Q to make "John Muir" happen?
We've had a relationship to TDE for some time now, so this wasn't the first time we've worked with ScHoolBoy Q. The last video we directed for Q was "Man Of The Year" which was nominated at the 2015 MTV Music Video Awards. For "JoHn Muir" we presented a proof of concept video to Dave Free at TDE before even hearing the track. His response was "we have the perfect song for this." Q and Sounwave had made this amazing track that perfectly captured the vibe we wanted to show. Once hearing the song, we came up with the story; there were at least 3 different story lines that we considered before arriving at the one we shot.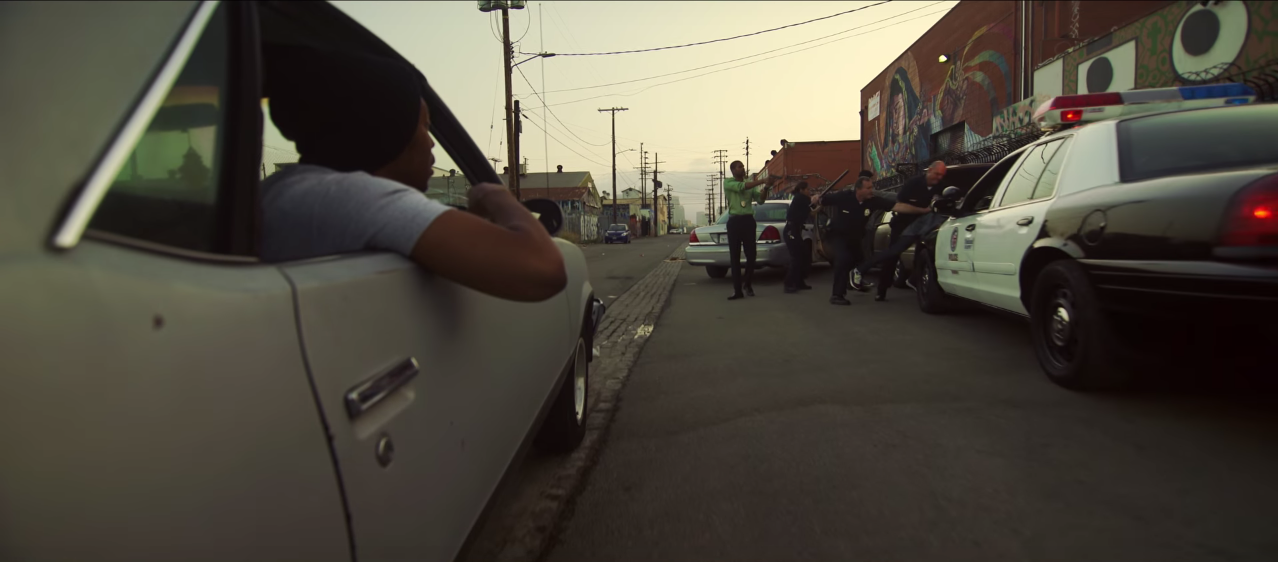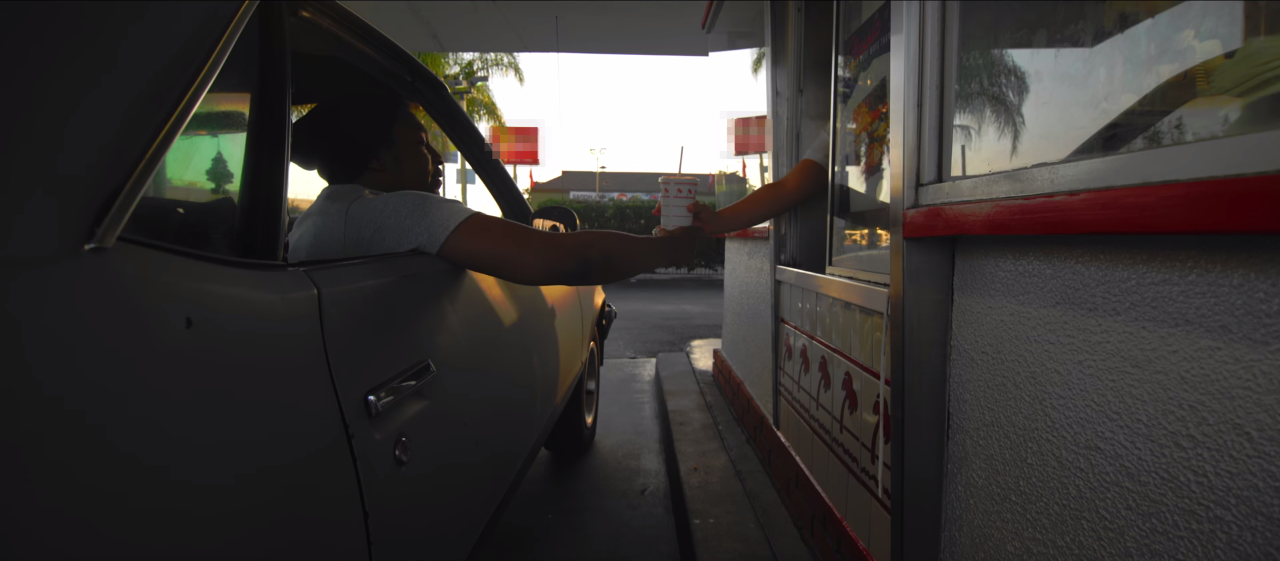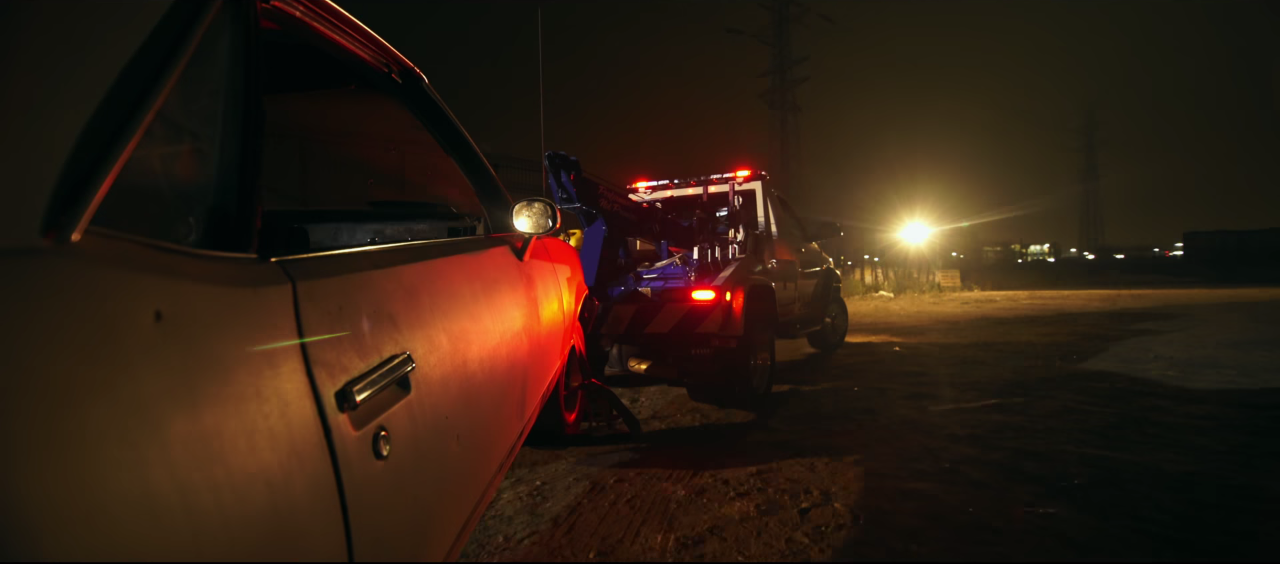 Did you find that limiting sight and camera movement proved challenging to articulate the narrative you wanted to? Did you make compromises?
It absolutely became a challenge to direct the video from this point of view. There's no coverage of other angles, so we had to nail all the scenes. We were also on a time crunch at every location so everyone needed to be on point under pressure. As a filmmaker you get accustomed to being able to cut to different angles, but with this concept we had to keep the audience entertained every second or risk losing them. We didn't compromise too much on this project, the things we axed were in good measure, plus we can save them for future shots.
Limiting the video to this one angle forced us to direct the action around the passenger of the car so he became the lead, played by our homie and fellow filmmaker Malcolm Mays. He suggested casting his cousin Tre as the driver, which added a ton to their dynamic as well. So the camera/editing technique dictated the writing of the story, which probably sounds backwards, but it just made for this really unique experience.
***
aplusfilmz.com. Portrait of the crew by Josh Zucker.
"John Muir" video credits:
Director: APLUS
Writer: Fredo Tovar/ Scott Fleishman / Edwin Tovar
Cinematographer: Edwin Tovar/ Ramall GoodRich
Producer: Sam Harris / Nick Hayes / Carlos Gonzalez Jr 
Editor: Fredo Tovar
Colorist: Edwin Tovar 
Executive Producer : Anthony "TopDawg" Tiffith / Dave Free